The building was modified in 1878 according to an original design by Carl Lueff by city architect Johann de Colle. It was built as a gardener's house for the villa at Schubertstrasse 45 and was extended by two window axes in 1909 through the addition of a garage in the northeast.
Now the owner wanted to transform this building into a contemporary use.
An independent, contemporary structure was added to the existing building on the unadorned north-west side, which conveys the character of a pavilion due to its light and open construction and gives the restored existing building visual support. The linear horizontal order of the historic facade is continued in the newly added flat roof.
This structure was constructed with a deliberate dividing line to the existing structure in order to act as an independent structure. In the southwest and northeast are the terraces, which are shaded by the protruding roof. Floor-to-ceiling window elements dissolve the facade and allow the best possible lighting.
The functional usable areas such as the kitchen, bathroom and toilet are in the annex. As a result, the installation effort in the inventory remains low.
What makes this project one-of-a-kind?
Historical architecture in combination with new contemporary architecture creates something timeless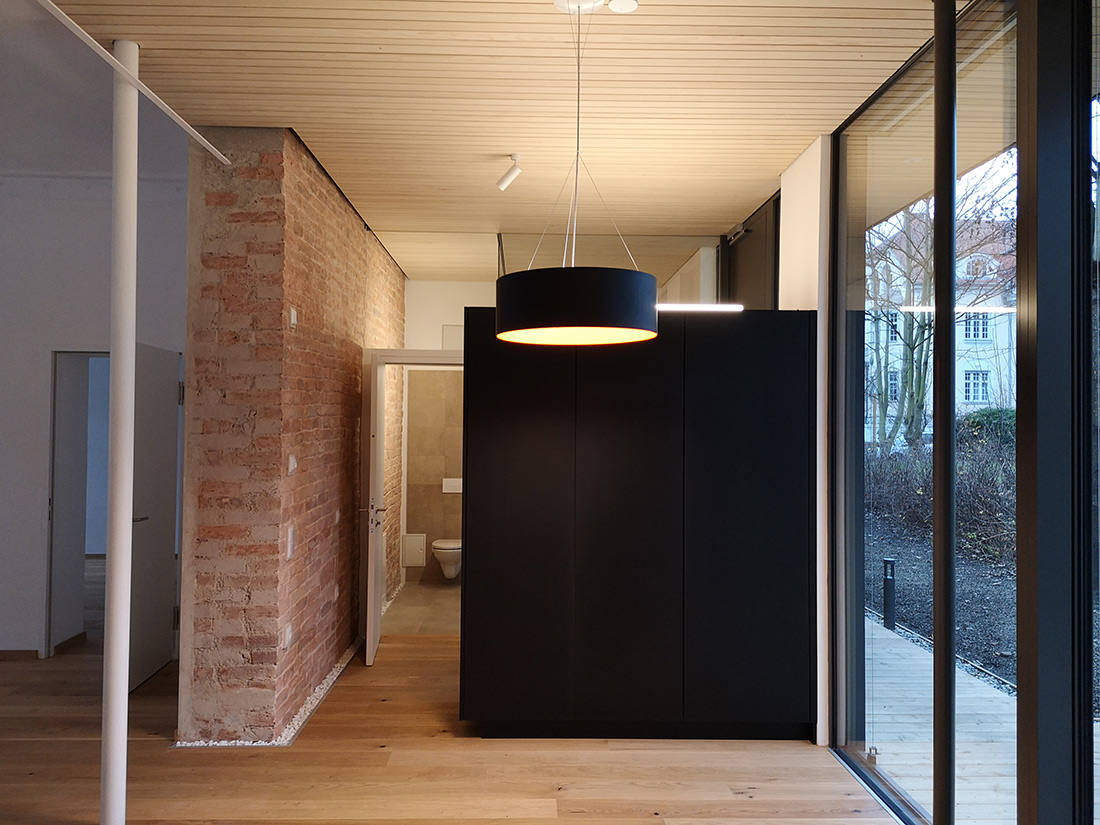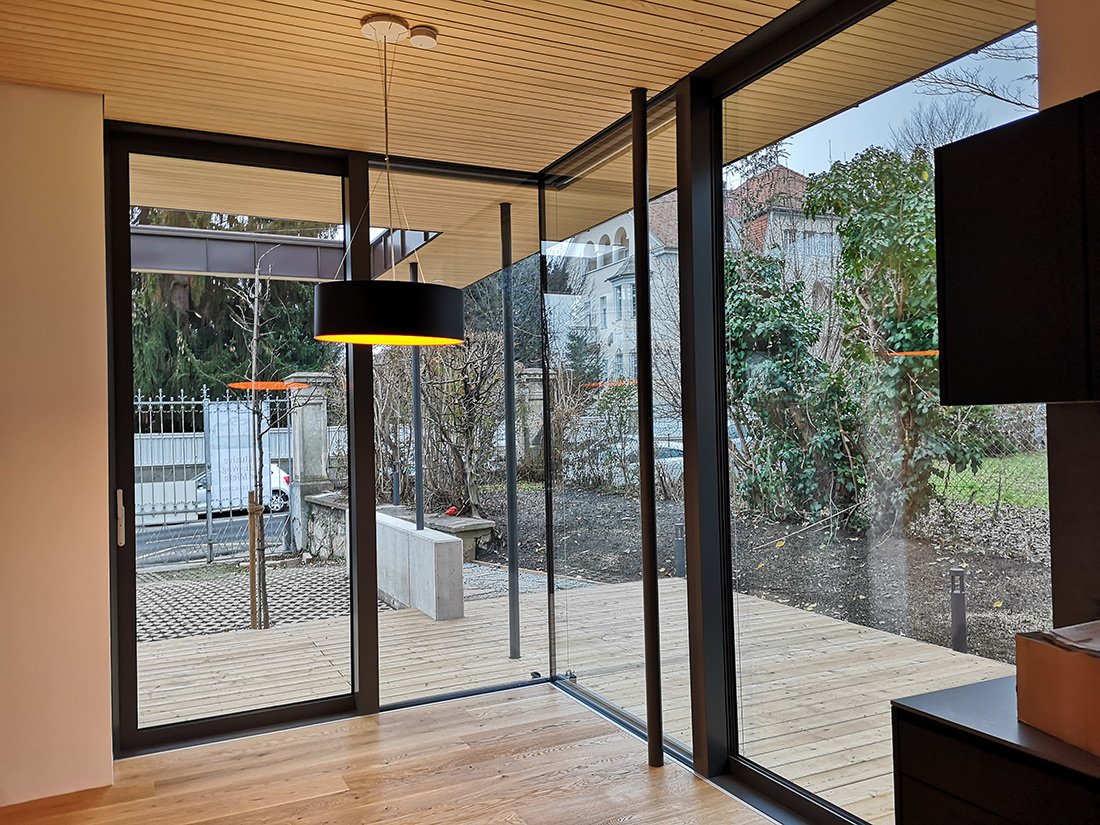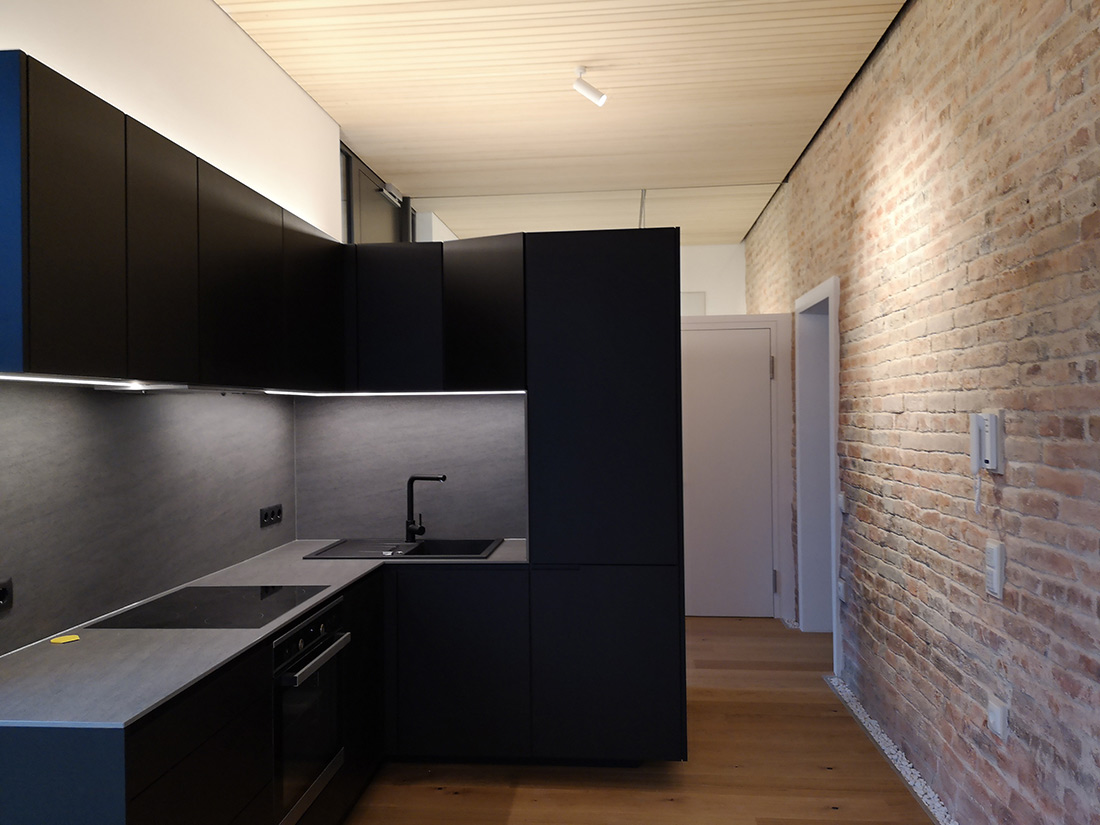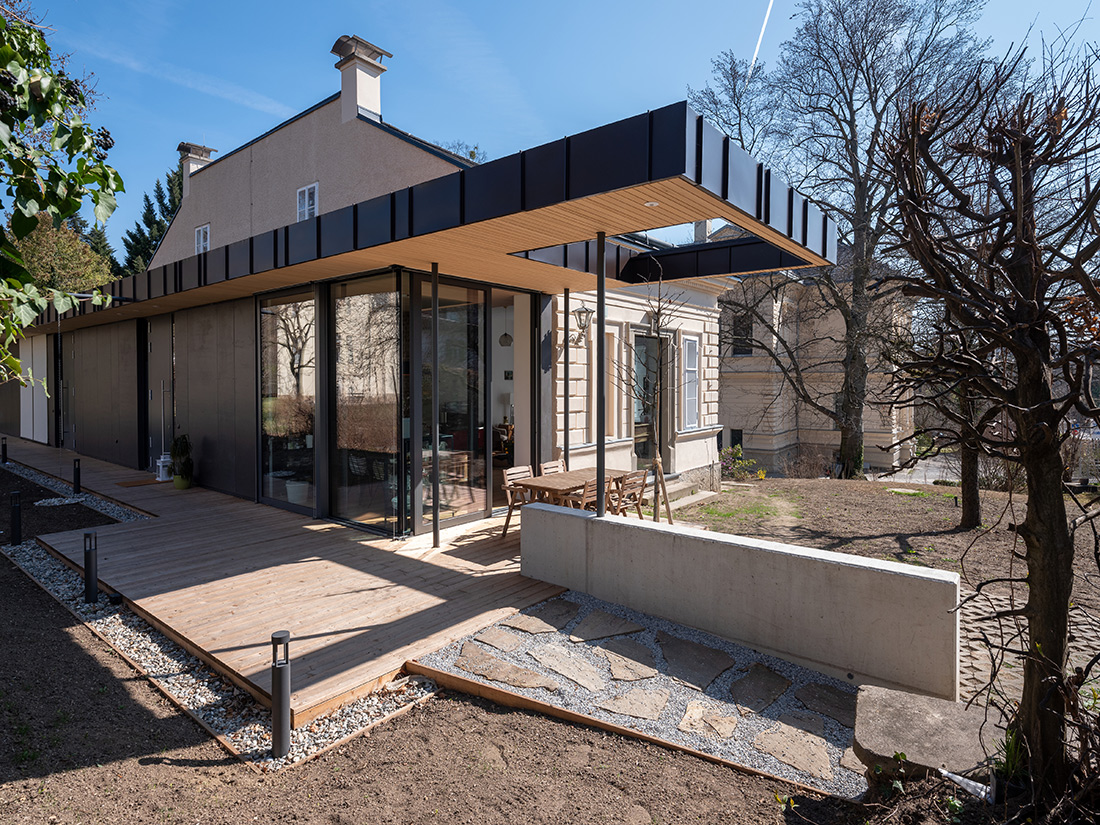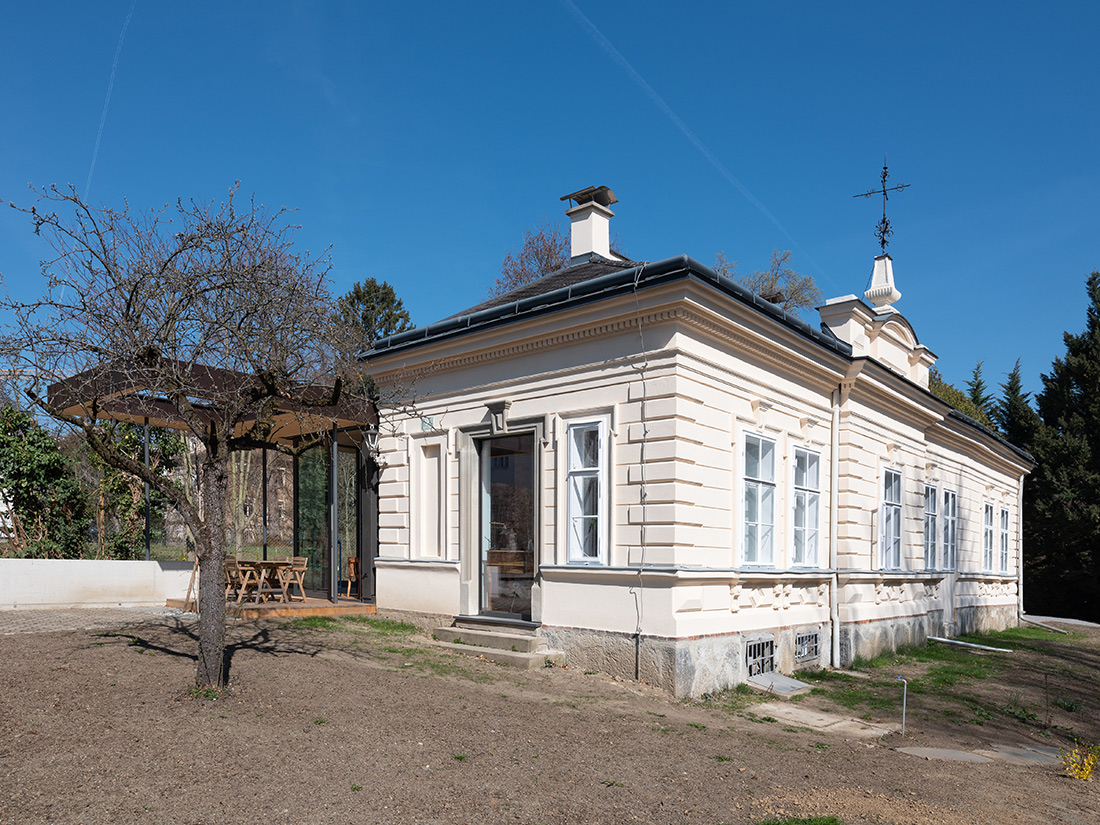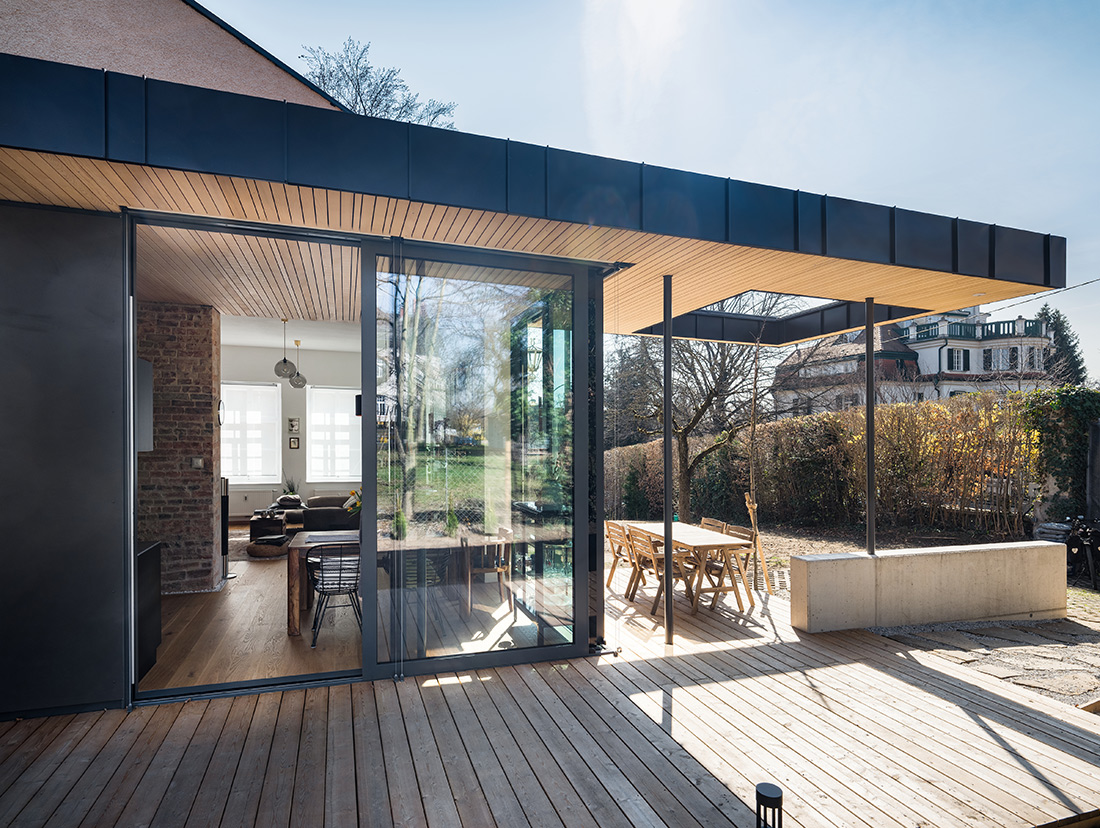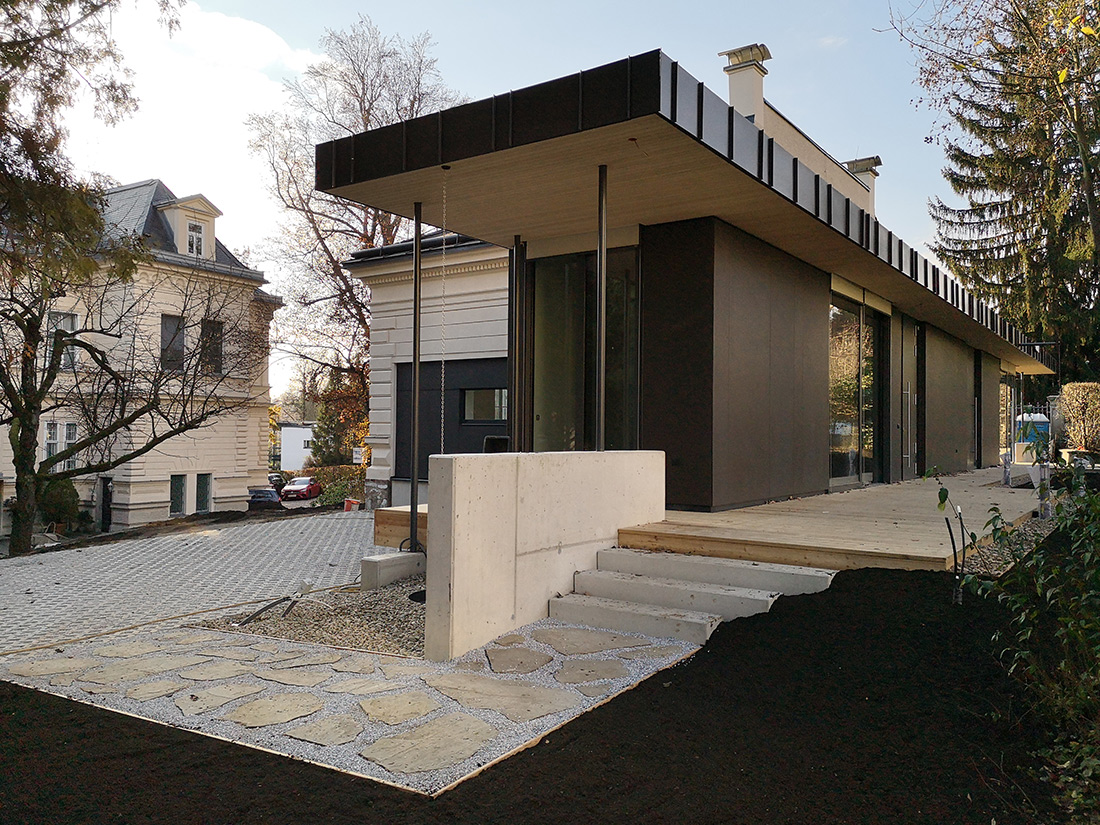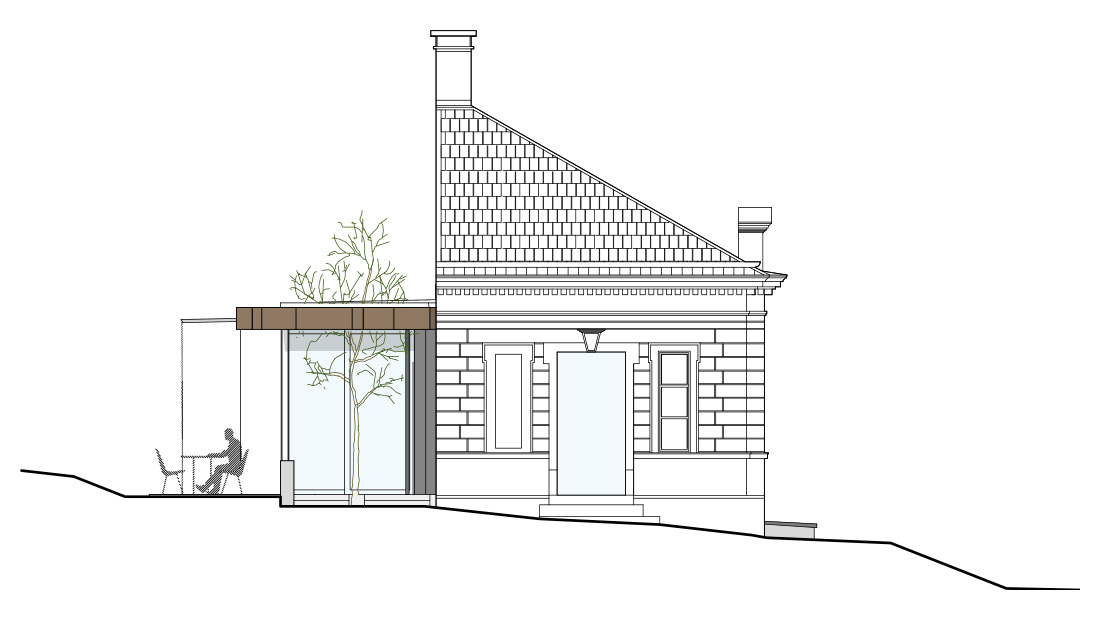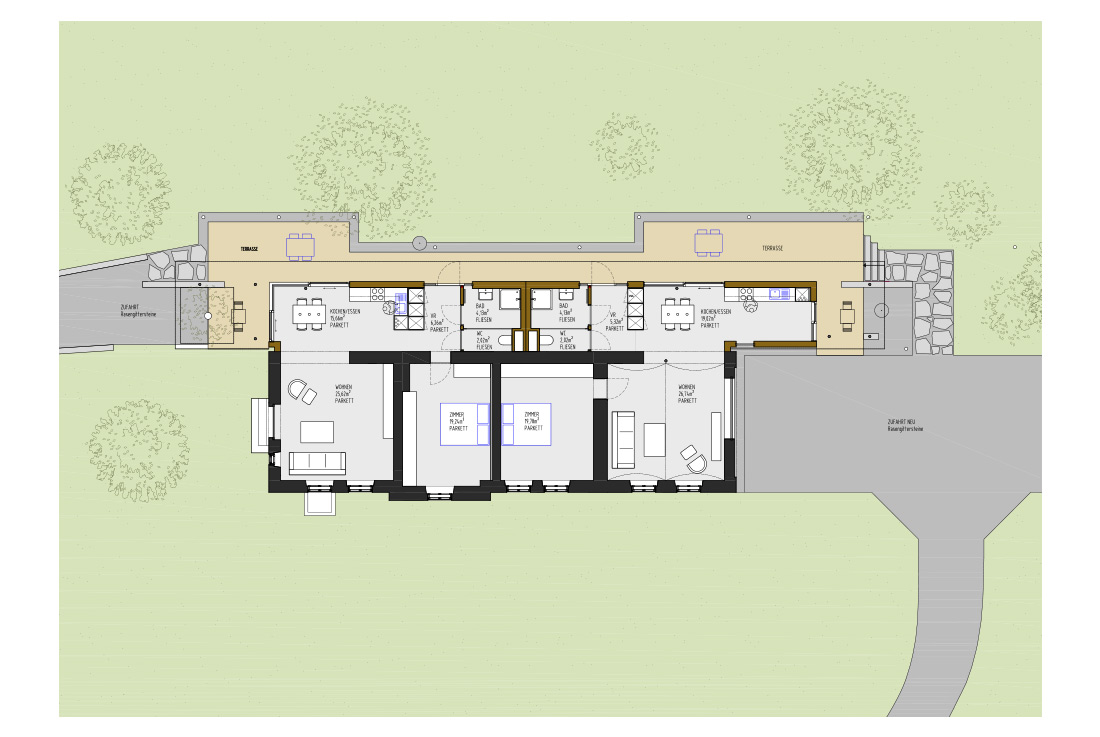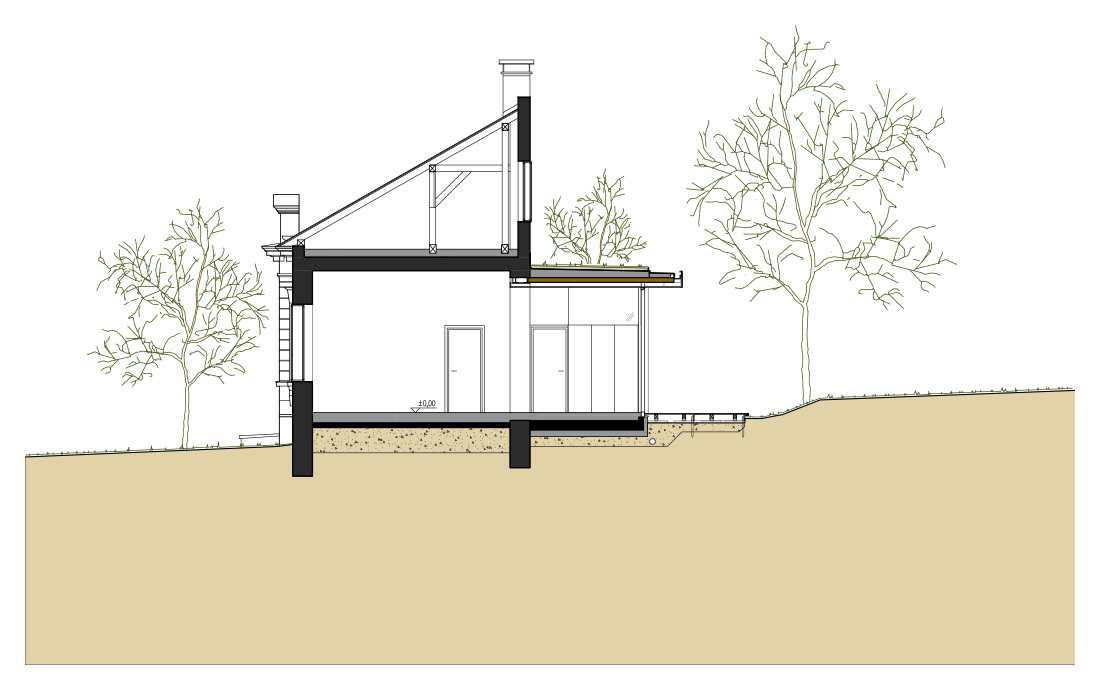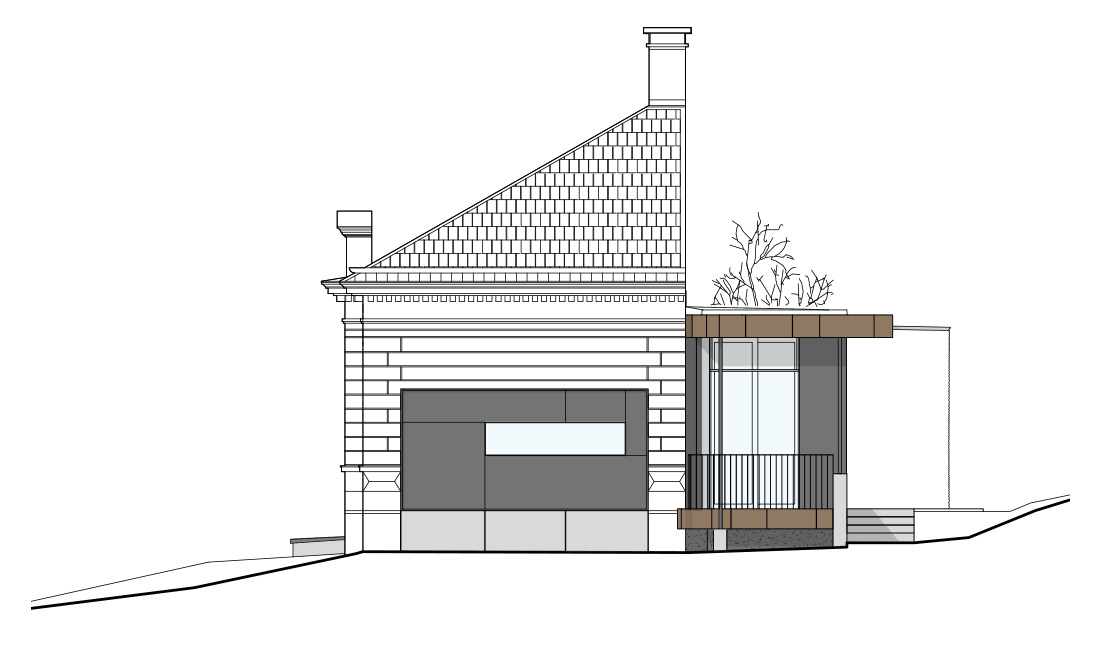 Credits
Architecture
Hofrichter-Ritter Architects; Veronika Hofrichter-Ritter, Gernot Ritter
Client
Private
Year of completion
2019
Location
Graz, Austria
Total area
150 m2
Site area
1200 m2
Photos
Helmut Pierer
Project Partners
DI Elmar Hess, CMB Bauplanung GmbH, Rosenfelder & Höfler Consulting Engineer, Zechner Denkmal Consulting GmbH, Klauss Elektroanlagen PlanungsGmbH, TB Pechmann, Scherbinek GmbH, Harb GmbH, Zidek Dach GmbH, Strobl Bau Holzbau GmbH, Hirt Metallbau GmbH, Tischlerei Ulrich OG, Schaden Lebensräume GmbH, Der Jahrhundertmaler, Kettele BT GmbH, Fliesen Wurm GmbH
Related posts
Powered by