This 110 square meters apartment has been designed with the greatest attention to detail. Made to measure clean lines, reducing the colour scheme to a minimal. Lots of storage to maximize the space. Balanced lighting.
The main part of the flat is an open space with a kitchen, dining room and relaxation area. There is a direct exit to the terrace from the living room. What attracts one's attention in the relaxation area is the view to a large park and amazing pendant lamp made by Foscarini & Diesel that define the space beautifully.
The main communication axis of the apartment is a hall which has its entrance vestibule with a hidden wardrobe for outerwear. A lot of procedures connected with using space for storage have been used in this apartment in such a way that they are not visible at first sight. Therefore, most of the wardrobes and hiding places are hidden behind high panels or doors which are opened with a clamp so it is difficult to guess where they are.
Light is the protagonist of this environment so as the neutral colours, chosen to tackle questions related to the whole apartment; the continuity of space and the absolute lack of visual barriers make this space a place open and functional where each service is incorporated into the overall space whose bounds are only the boundaries of the apartment themselves. In addition to lighting scheme our studio creates 3D printed shades that stands above kitchen island, connected and contrasting with other illuminance in the space.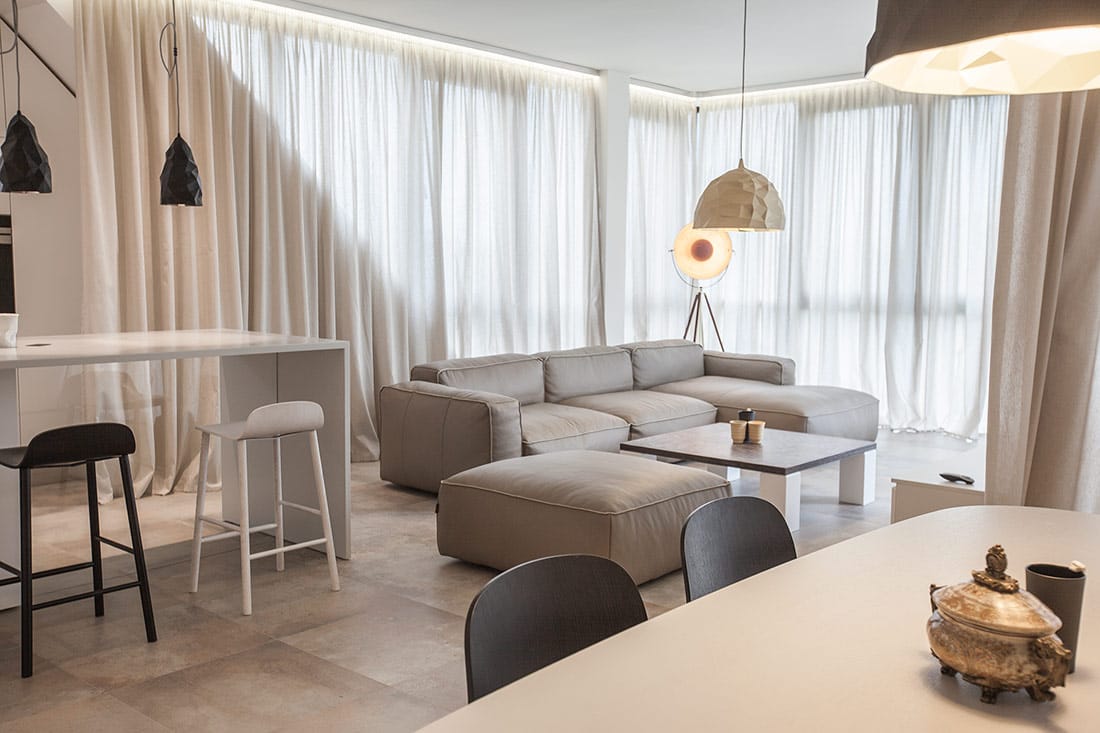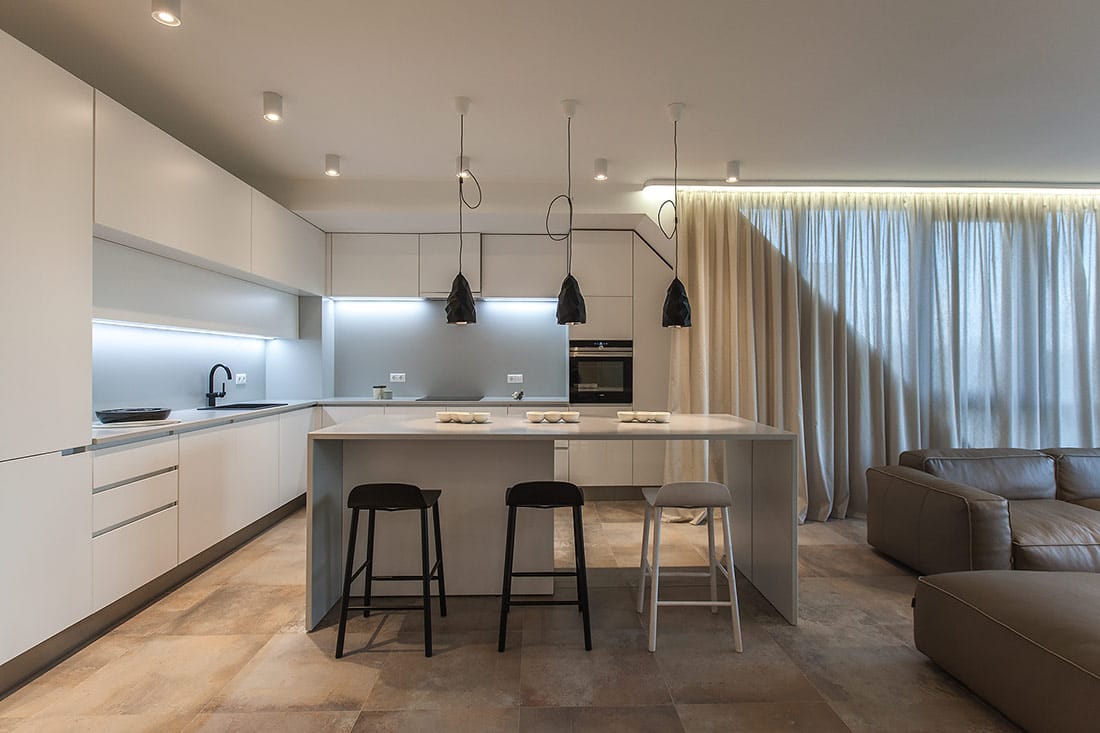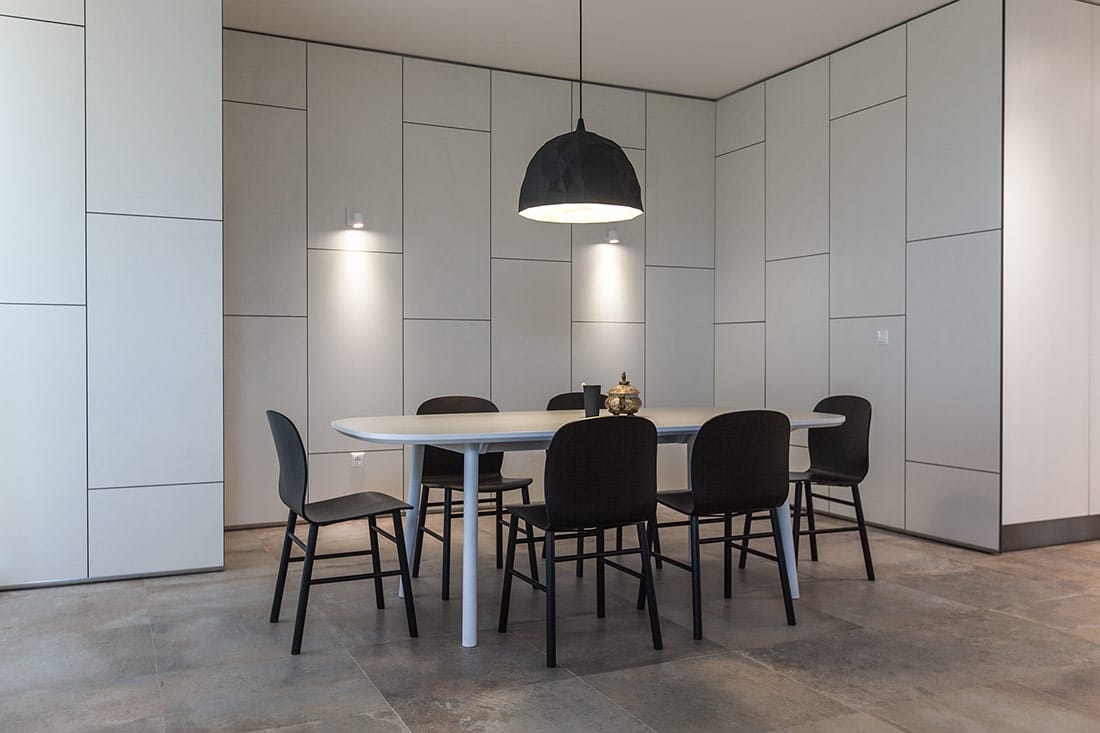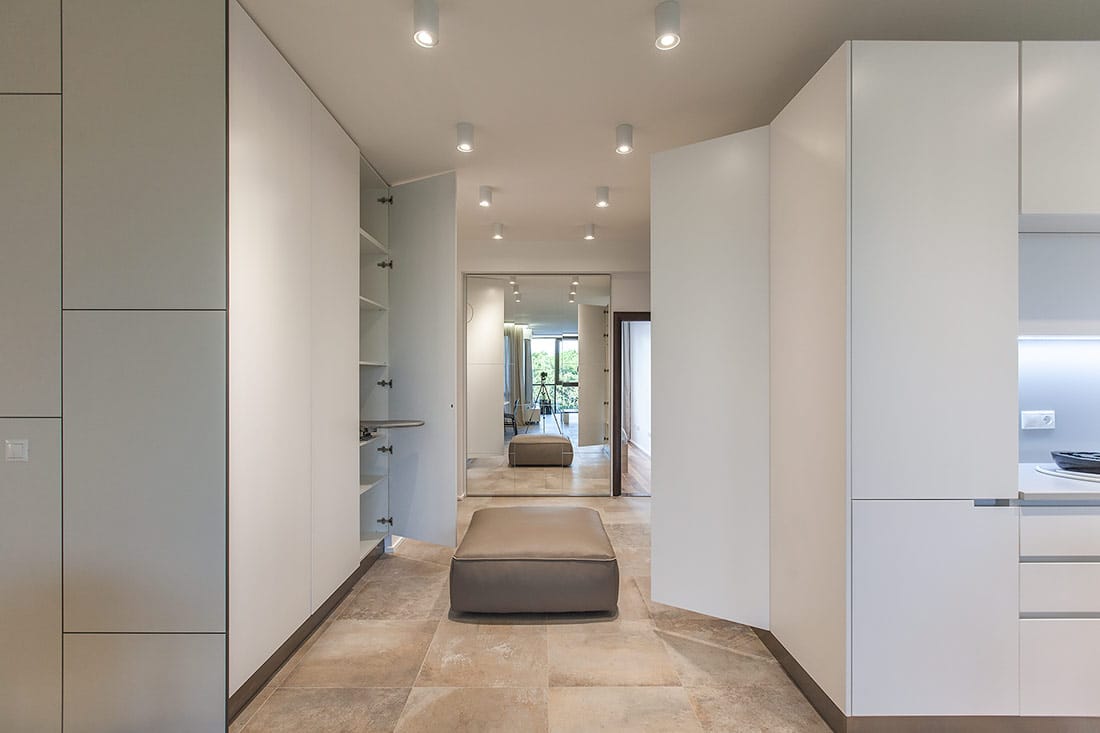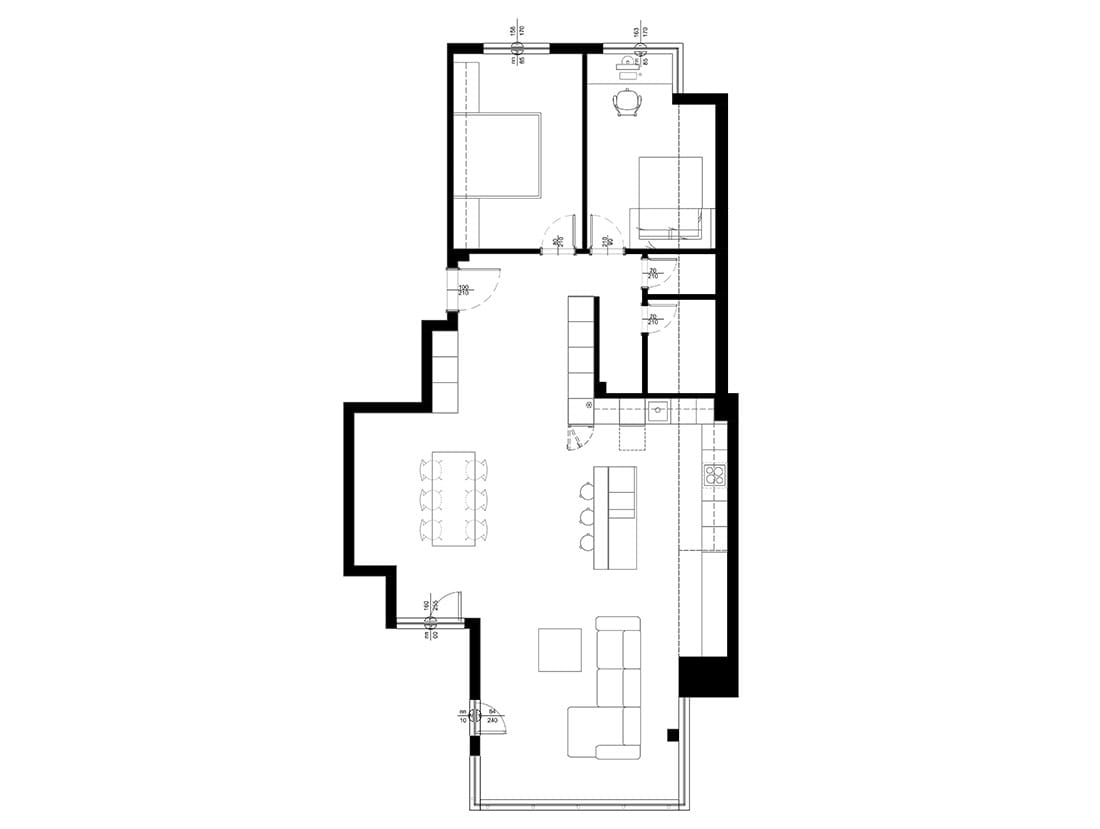 Credits
Project Partners
OK Atelier s.r.o., MALANG s.r.o.
Related posts
Powered by