The National Training Base of the Bulgarian Football Union is a complex of three buildings, three football playgrounds, two tennis courts, spectator stands, parking area and alleys. It is located near the Vitosha Mountain, at the corner of Bulgaria Blvd. and Ring Road, surrounded by greenery and recreational areas.
It features high-tech approach, various methods for achieving sustainability of design, energy efficiency and environmental harmony. As a result a modern and functional sports base is created, one which is to provide maximal comfort for training and recreation of athletes, among quietness and tranquility, and simultaneously meet the new standards and design requirements of the United European Football Association.
The administrative building of BFU is located in the western part of the complex, in the immediate connection of the the training playgrounds and next to the main entrance of the base. On entering, the visitor is welcomed by a representative open space expanding through all levels. This building accommodates a meeting room, an amphitheater conference hall, a Museum of Football, a cafe and a shop. In the upper level the administrative rooms of the Football Union are located.
The rehabilitation and recreation building includes a hotel compartment with modern equipment, a spa center, a restaurant, a fitness. It is located in the southern part of the complex. Through its location and orientation a representative outlook is achieved and beautiful sceneries are revealed to Vitosha Mountain in the south and Sofia in the north. In this way the athletes are offered most appropriate conditions for recreation in the immediate proximity of the playgrounds.
Solar collectors on some of the roofs of the administrative building and the rehabilitation building, window sunscreens, a thermal insulation system and an air conditioning system have been incorporated in the design to achieve energy efficiency. The white color of the buildings and the green roofs reduce overheating in summer.
A part of the complex is the covered Multifunctional sports hall, which is to provide national athletes with opportunity for qualitative training in any weather conditions. A creative and original yet functional façade, unobtrusively reminding of football, is achieved through the two-color walls of white thermopanels on metal structural frame onto which hexagonal shapes in graphite grey are attached.
Two of the playgrounds are covered with natural grass, and one – with artificial. The one closest to the complex entrance has seats for 348 visitors and benches for the substitution players. The spectator stands feature a reinforced concrete and metal structure. Underneath there are dressing rooms, a cafe and storage rooms.
The complex has a minimal impact on the environment. This was possible because of the appropriate positioning of the buildings and playgrounds onto locations with worn-out concrete which were used as additional parking areas in the past. The cut down trees have been replaced by planting twice as many new ones.
The chosen architecture is rather symbolic and conceptual than avangard, as the chosen concept is environmental and connected with the football motive.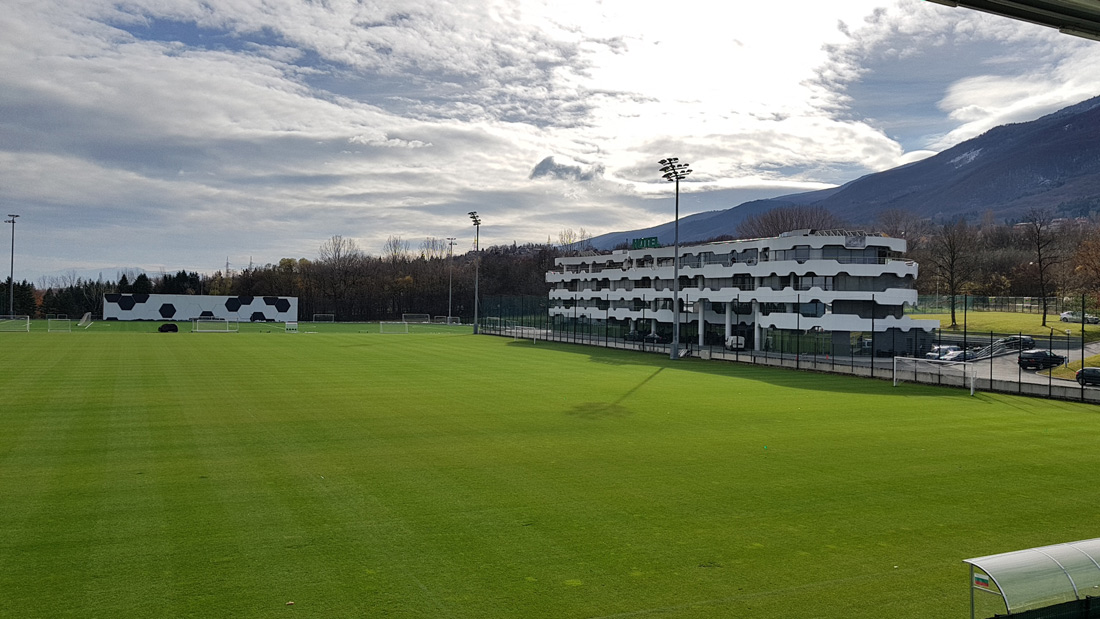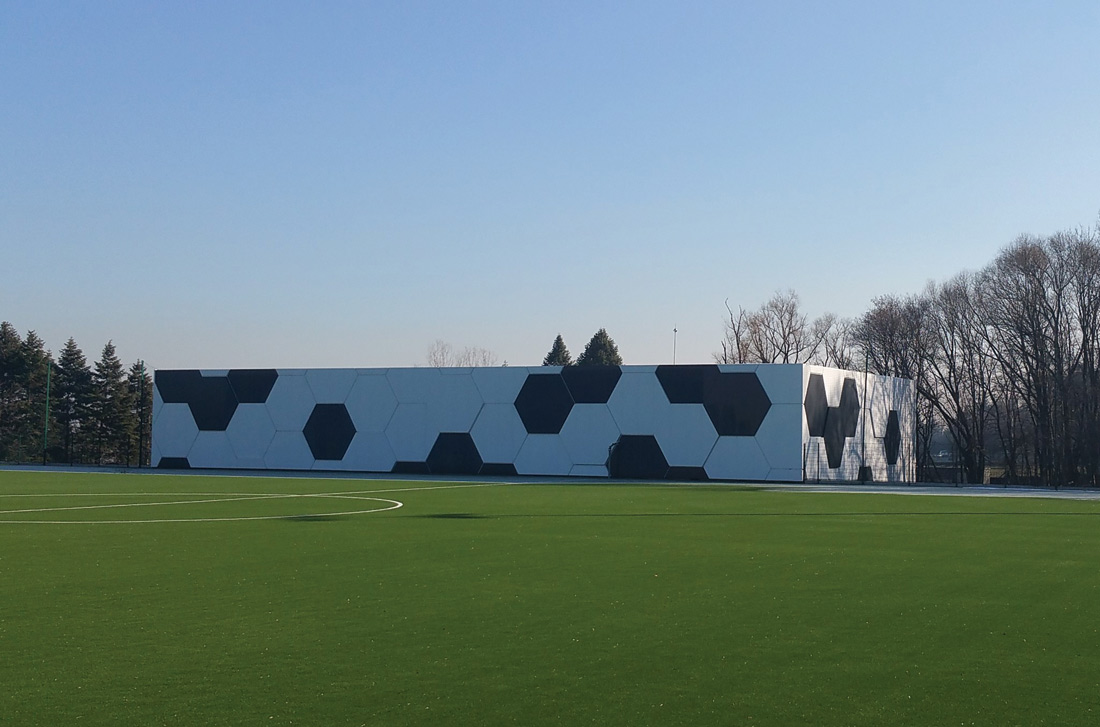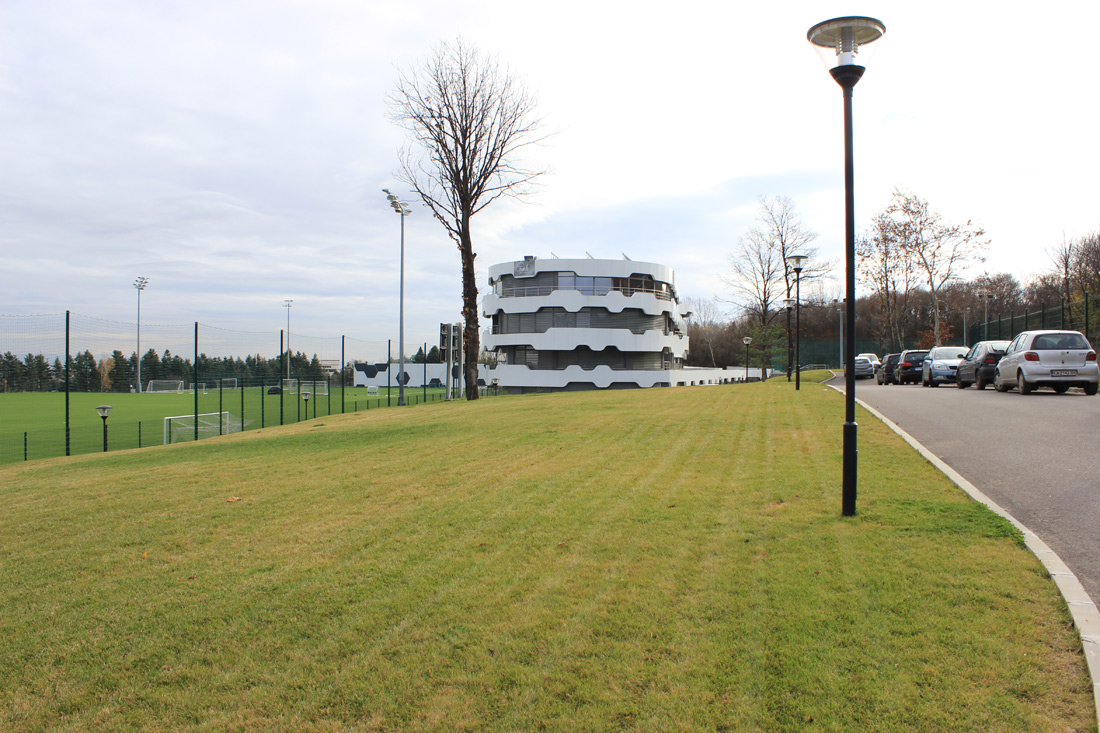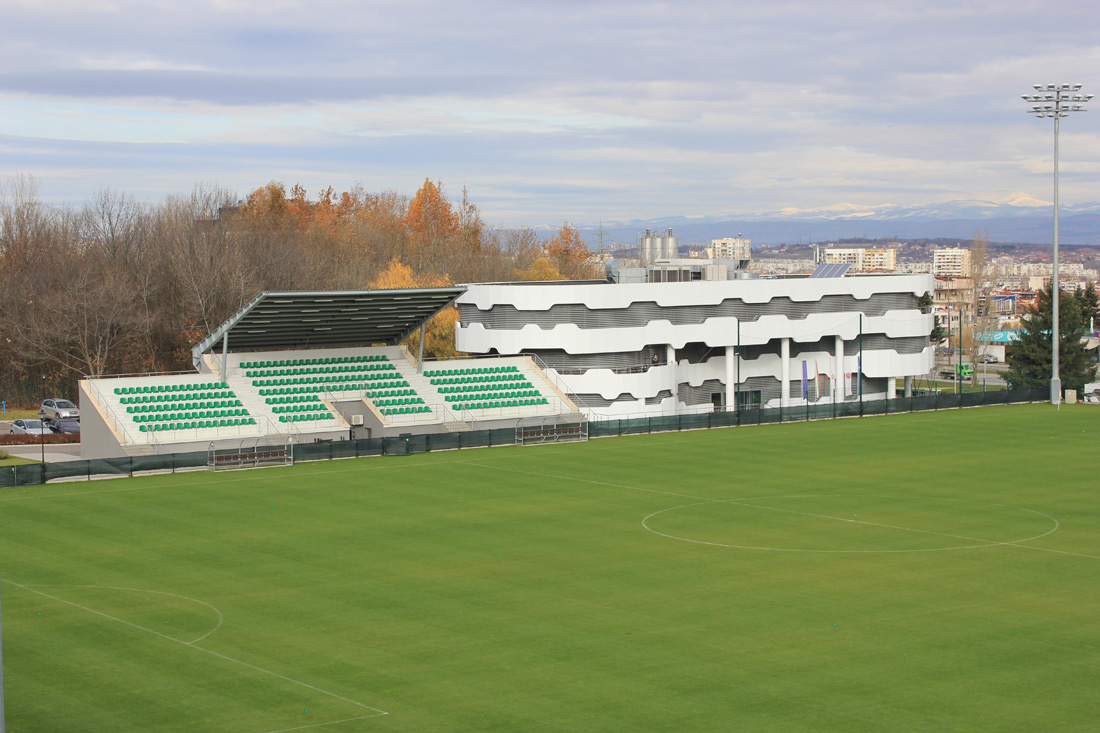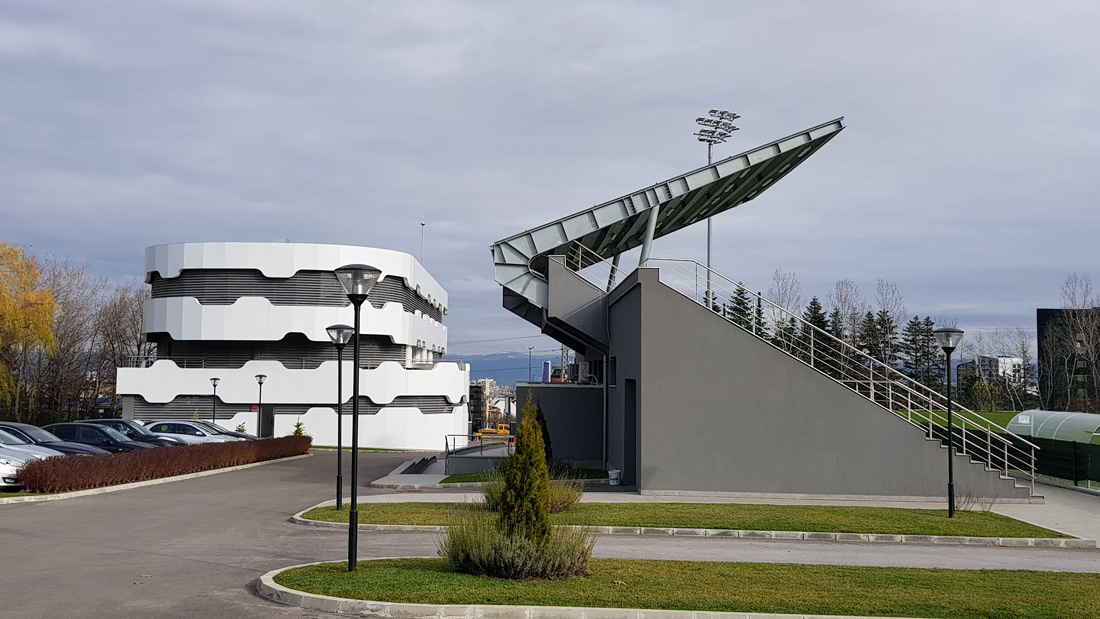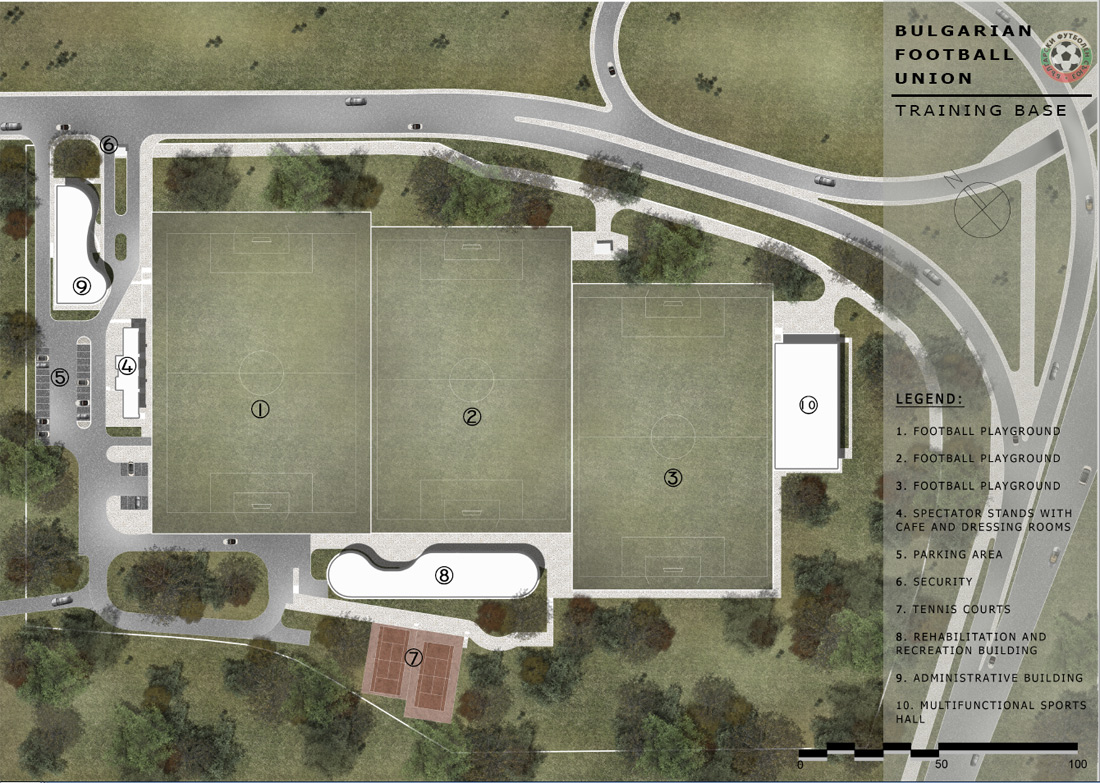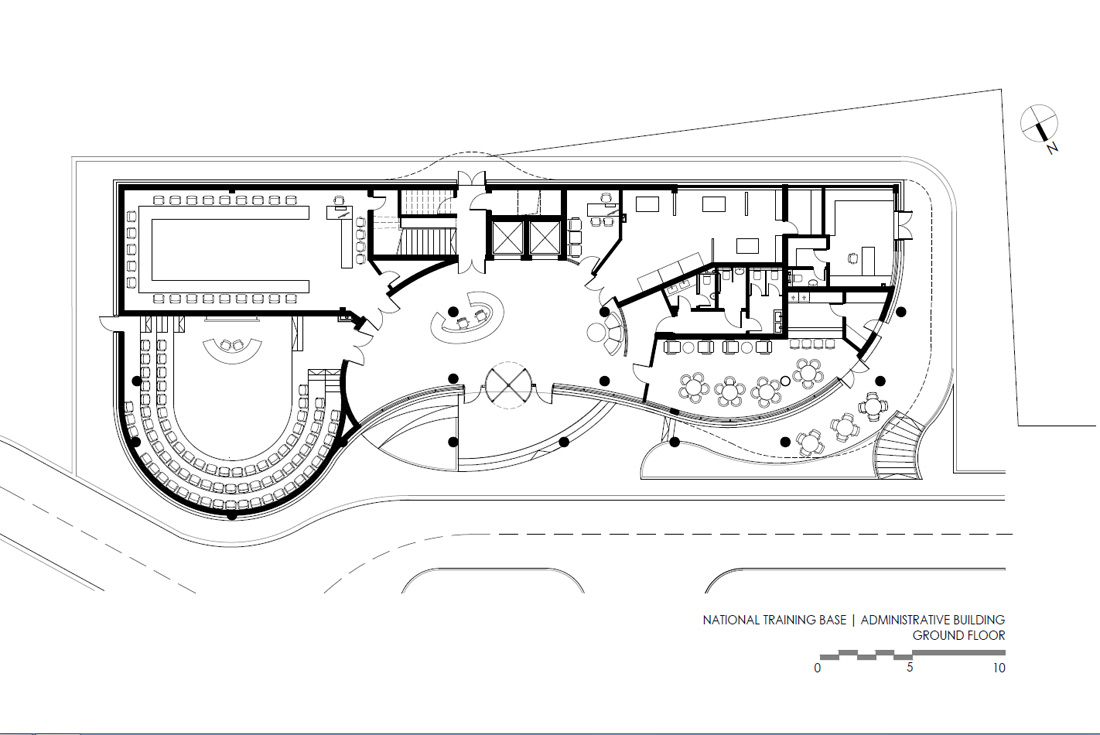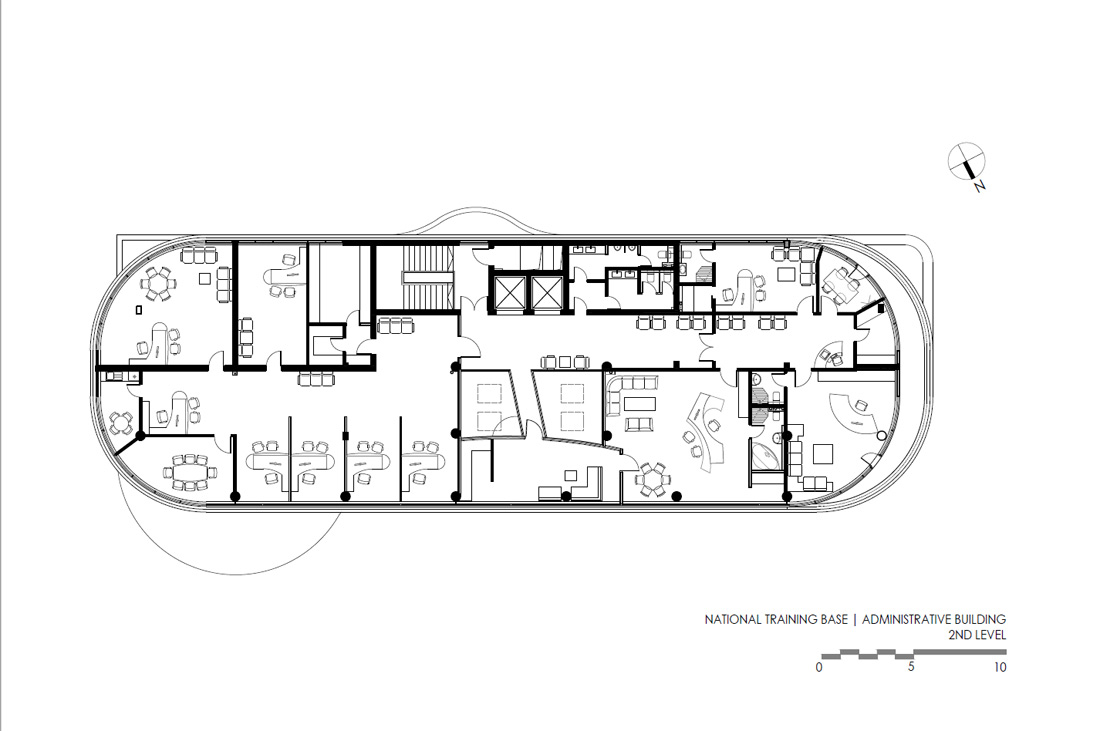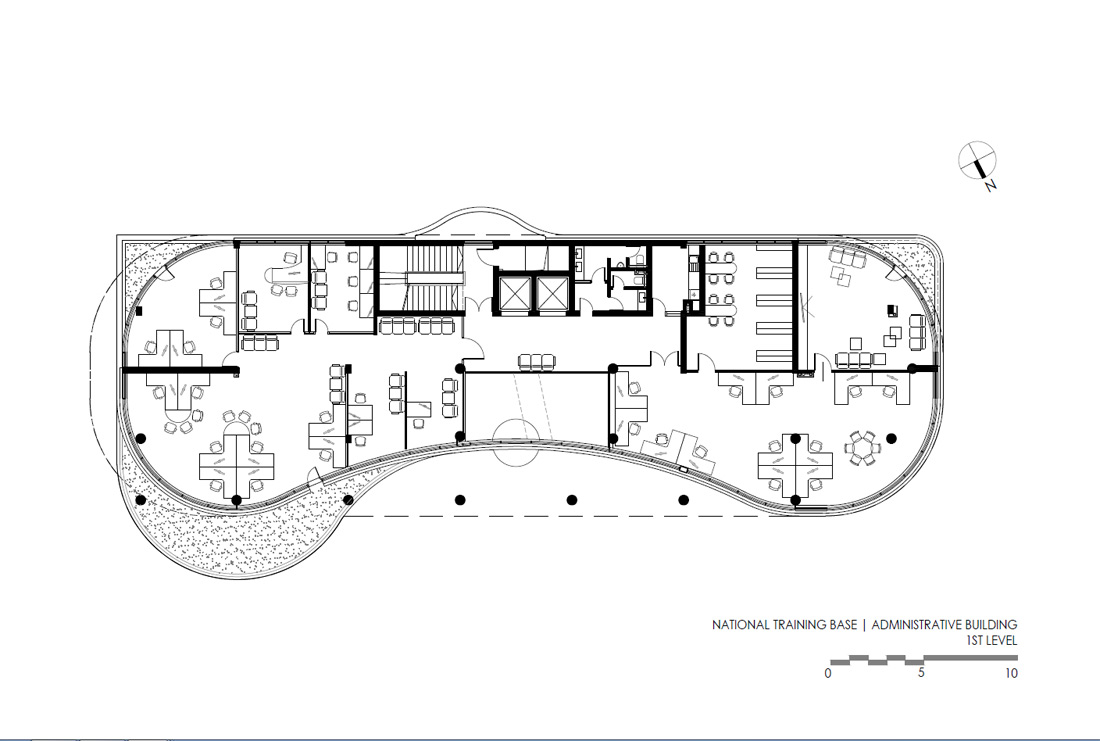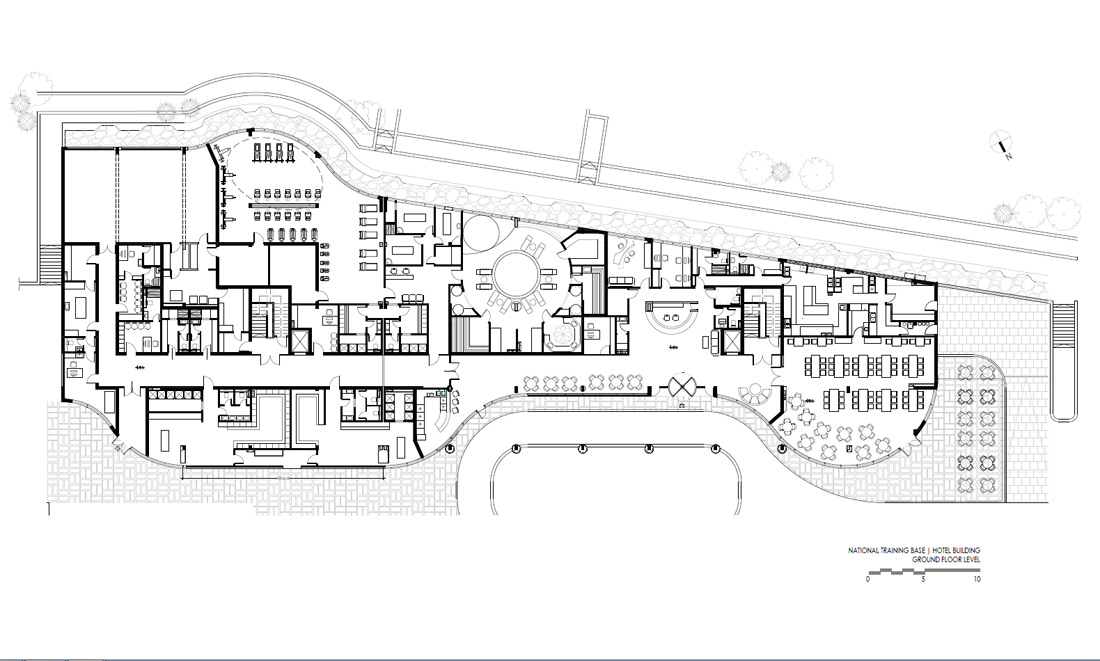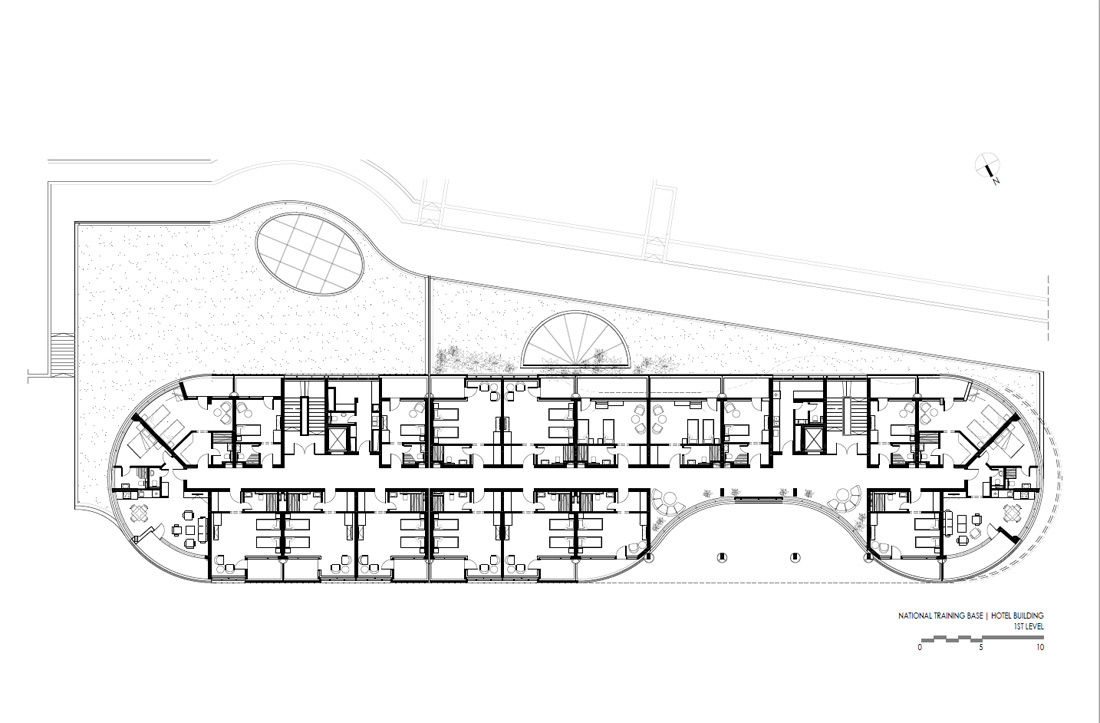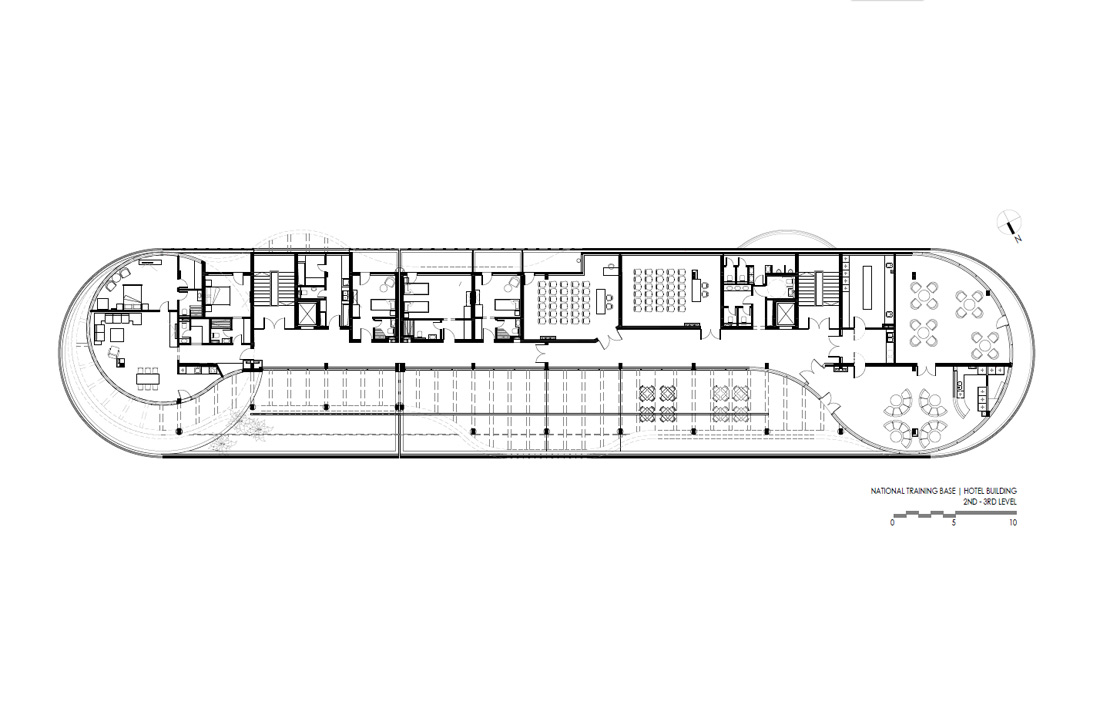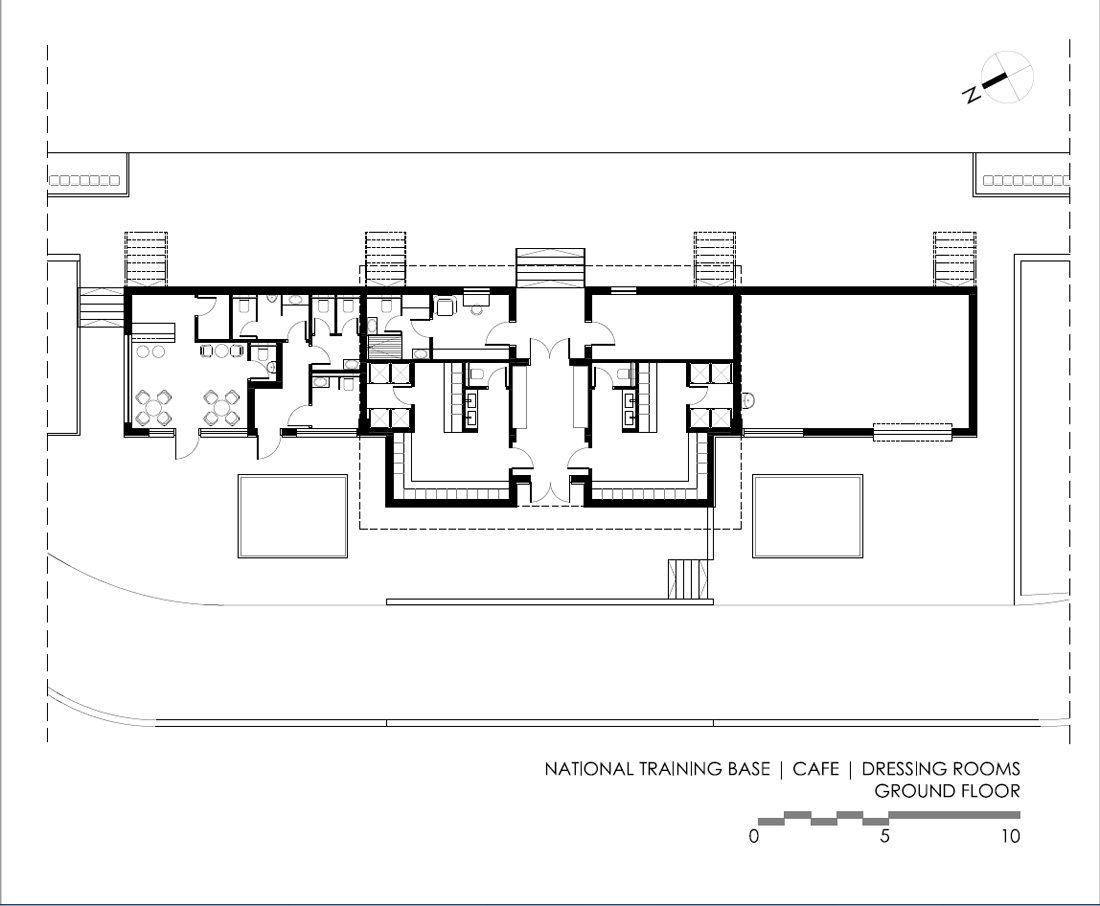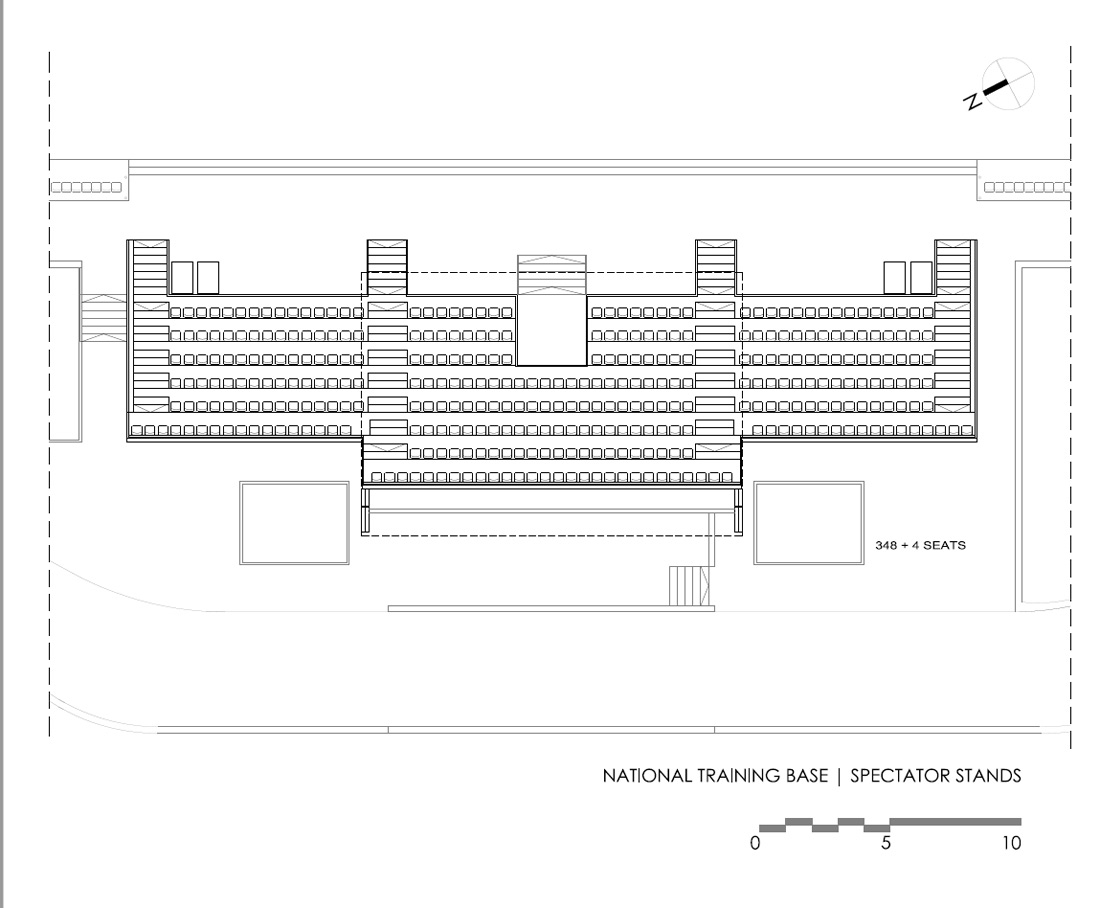 Credits
Architecture
Amfion LTD: Borislav Bogdanov
Client
Bulgarian Football Union
Year of completion
2016
Location
Sofia, Bulgaria
Total area
7.725.4 m2
Project Partners
Vodstroi 98 LTD, Dynamic resource LTD, PipeSystem, Martineli
Related posts
Powered by