Tavex's new home in Sofia was designed to be a source of inspiration and a welcoming space, in which all of our 106 colleagues will feel proud of what we have created. Our goals were: making it accessible and welcoming for each of our employees regardless of where they usually work – a veritable heaven for everyone; creating the right environment for social interaction – one that encourages bonding and communication; creating a workspace that constantly feeds our creativity. We found the place that would help make our ambitions come true – an enormous ground-floor space with high ceilings, so our administrative headquarters could be welcoming and easily accessible.
We applied the 'design thinking' method to solve our main problem: how to entice the rest of our 91 colleagues into a space normally used by around 15? We worked hand in hand with the people whose future home we were building to formalize the concept – A place that serves as an office during the work day, but after 7 p.m. and on weekends, turns into a bar and entertainment venue. We wanted our office to bring to life one of our guiding principles: 'Work&Play', which has always encouraged a healthy balance between professionalism and quality time for oneself. As far as we know, our corporate HQ is the only one of its kind in Bulgaria – an office in the daytime and a bar at night. It might well be the only workplace in the world that offers its employees the coveted experience of a private VIP club.
We really wanted to create the kind of interior design that shows we built this place from the ground up. It was so important for us to feel that we belong here, that this is our home, rather than just a space we rent. So, for the interior walls we used exact replicas of the triple glazing and concrete surfaces of the welded walls, and we kept to the black-and-grey palette of the space as much as possible.
The office always encourages our employees' potential for creativity, we arranged our workspace in a way that allows everyone to find a new perspective at any time and not be limited by their point of view. The glass partitions, the open-plan spaces, and the design as a whole gift you the freedom of always-changing views and endless opportunities to look at the world around you in a new, previously unknown way.
The concept for the office was finalized in February 2020, right before the start of the pandemic. None of us knew what was coming and there was no way to anticipate the kind of impact the events that followed would leave on our professional and personal lives. Without knowing it, without having any idea how crucial it will be, we created a safe place, a closed environment where people could meet outside of work. There were times when our office with its two faces, really was the only place to find some sense of normalcy.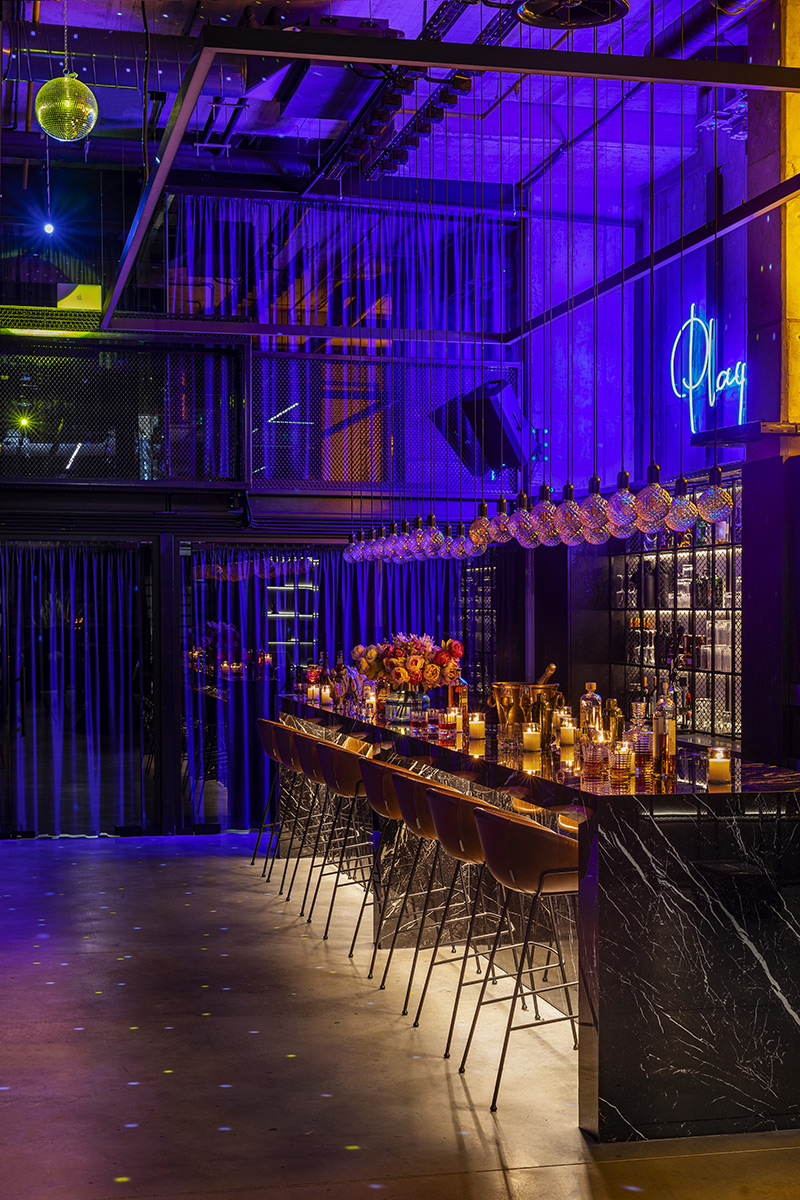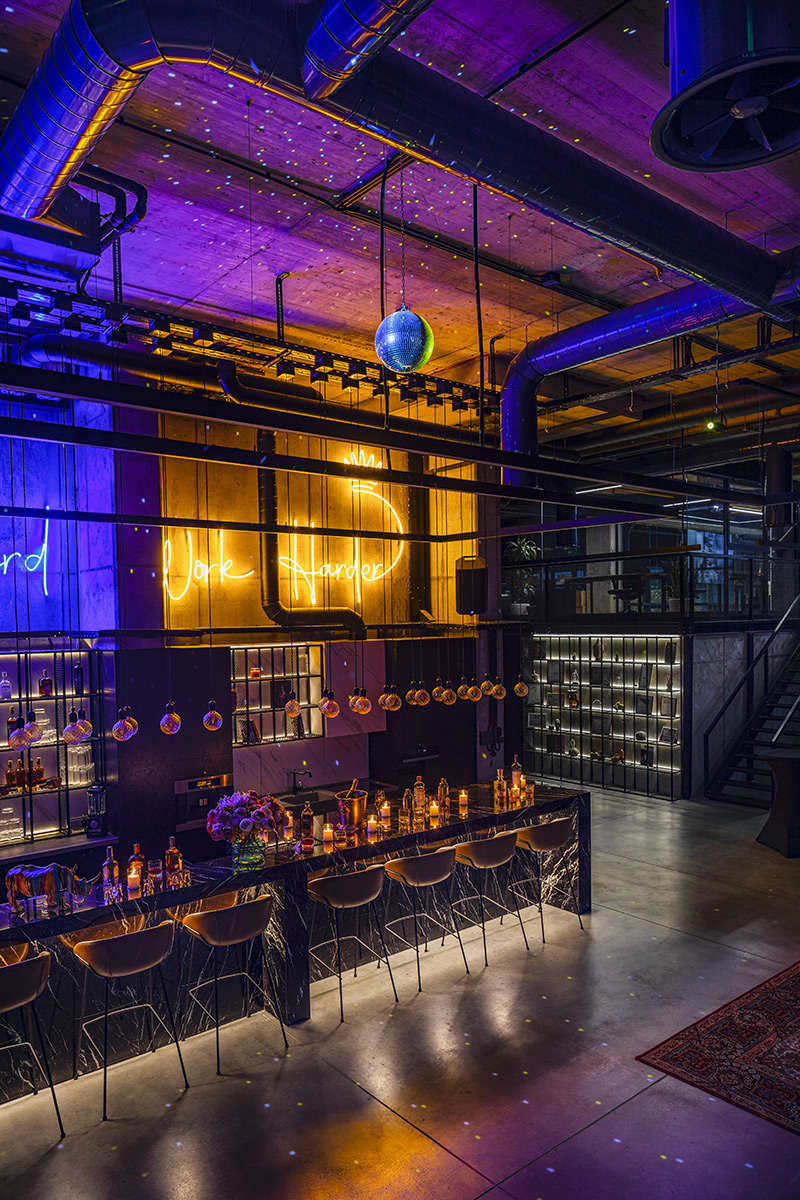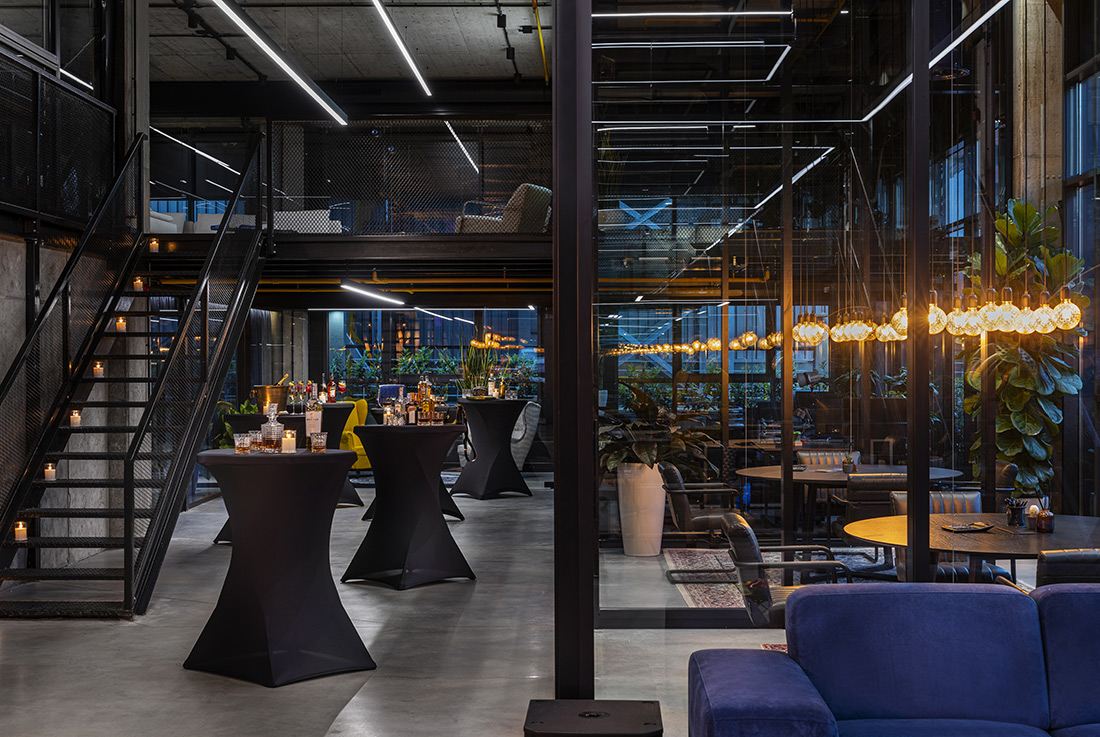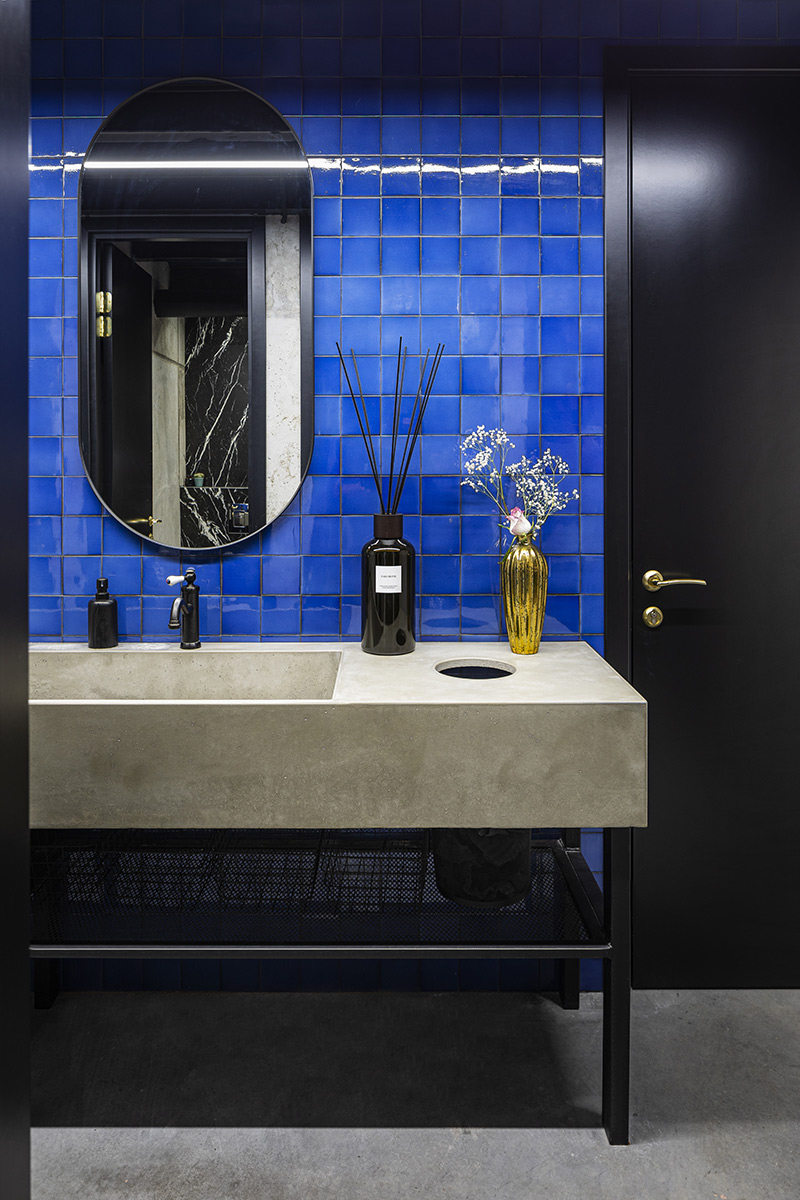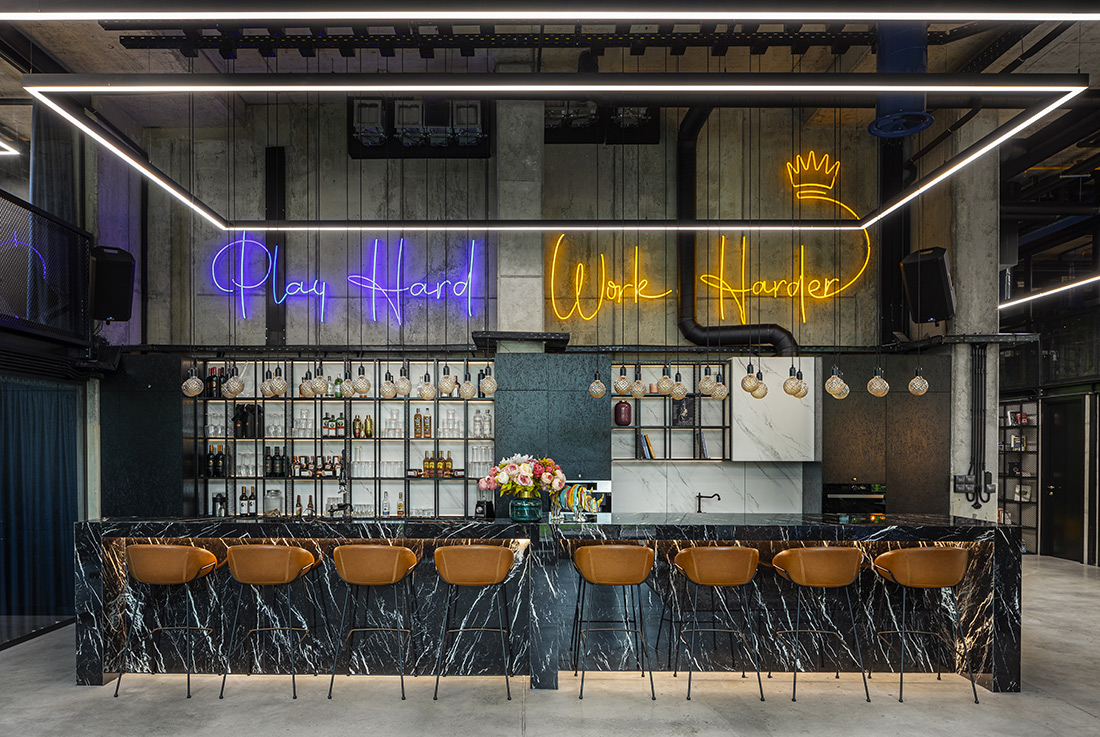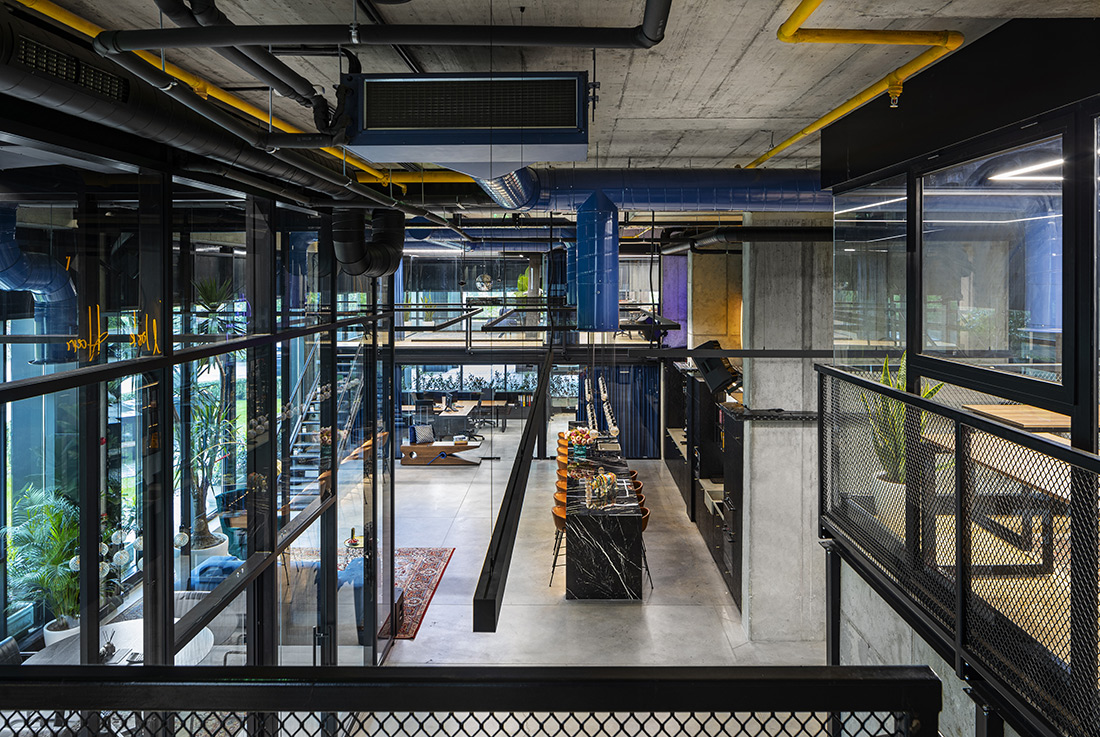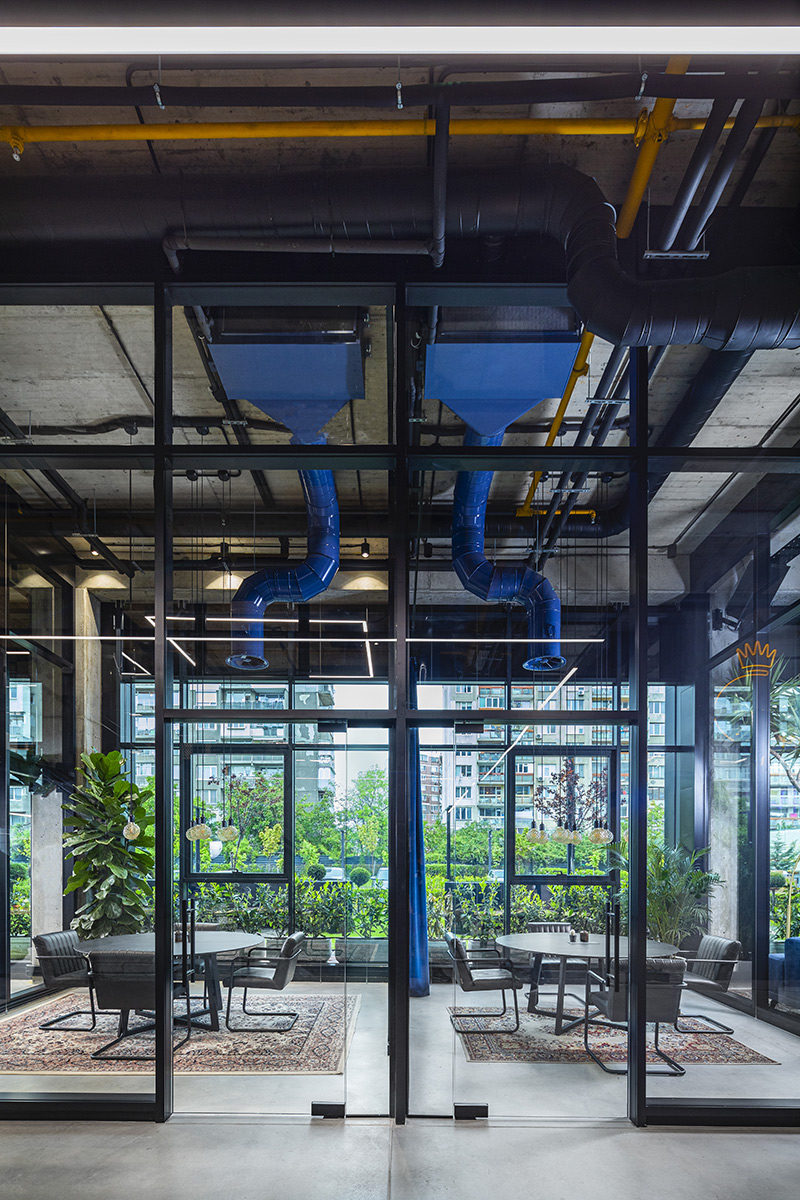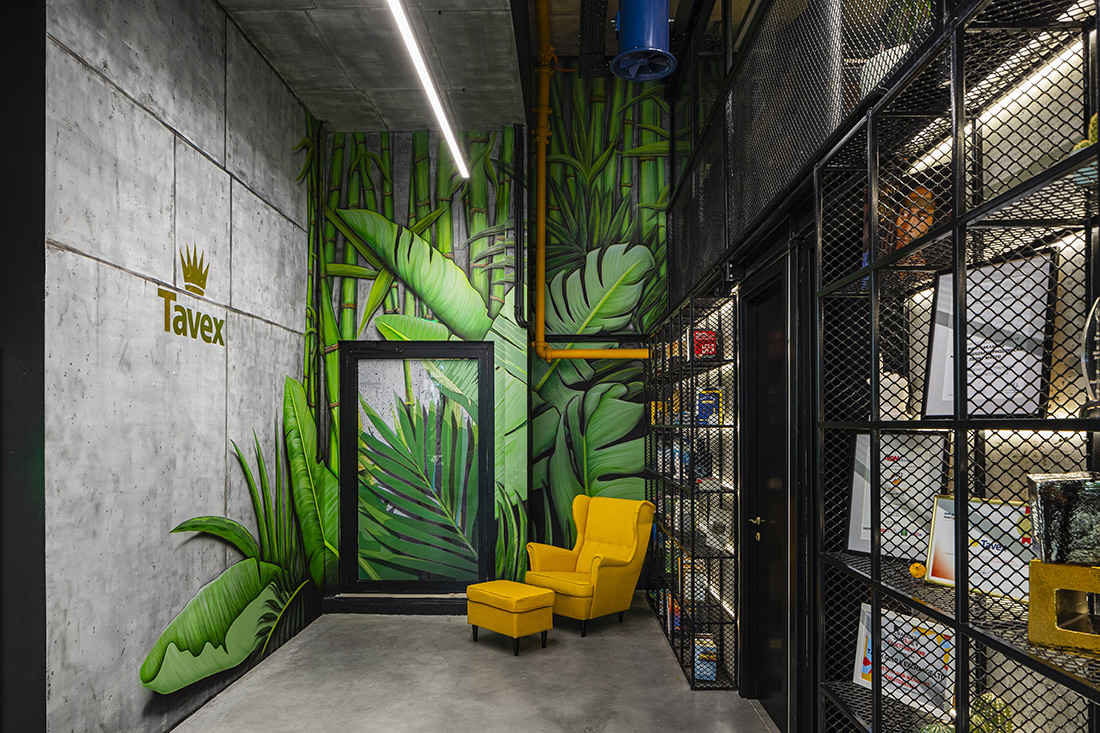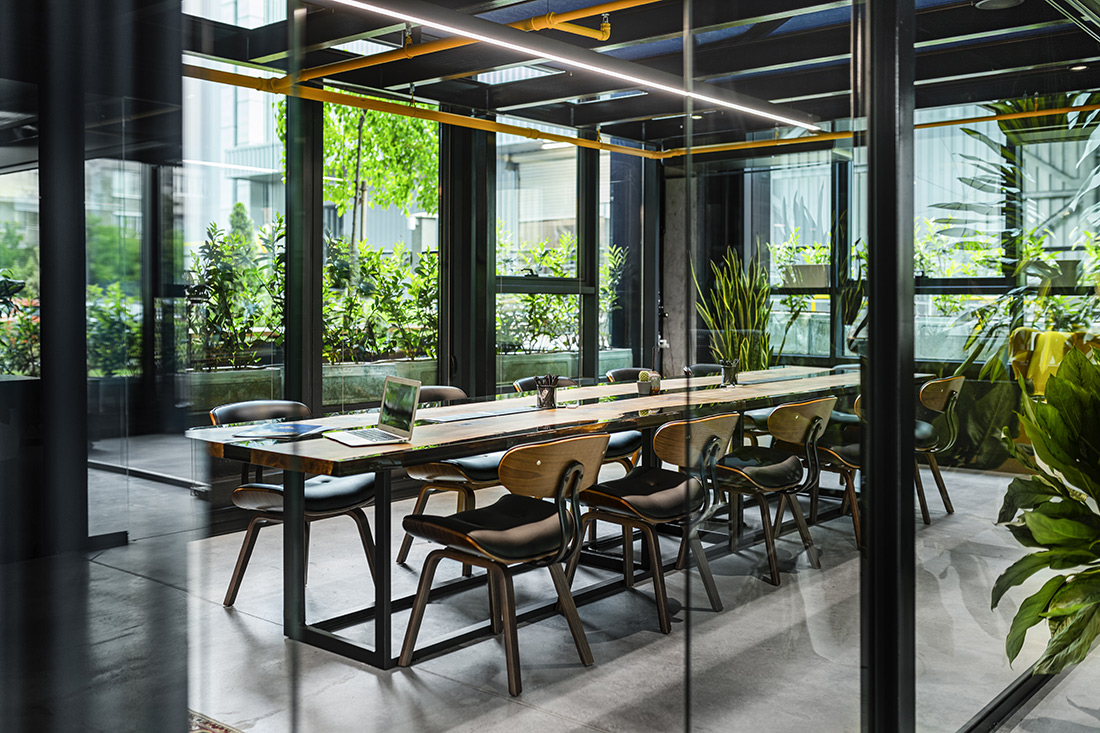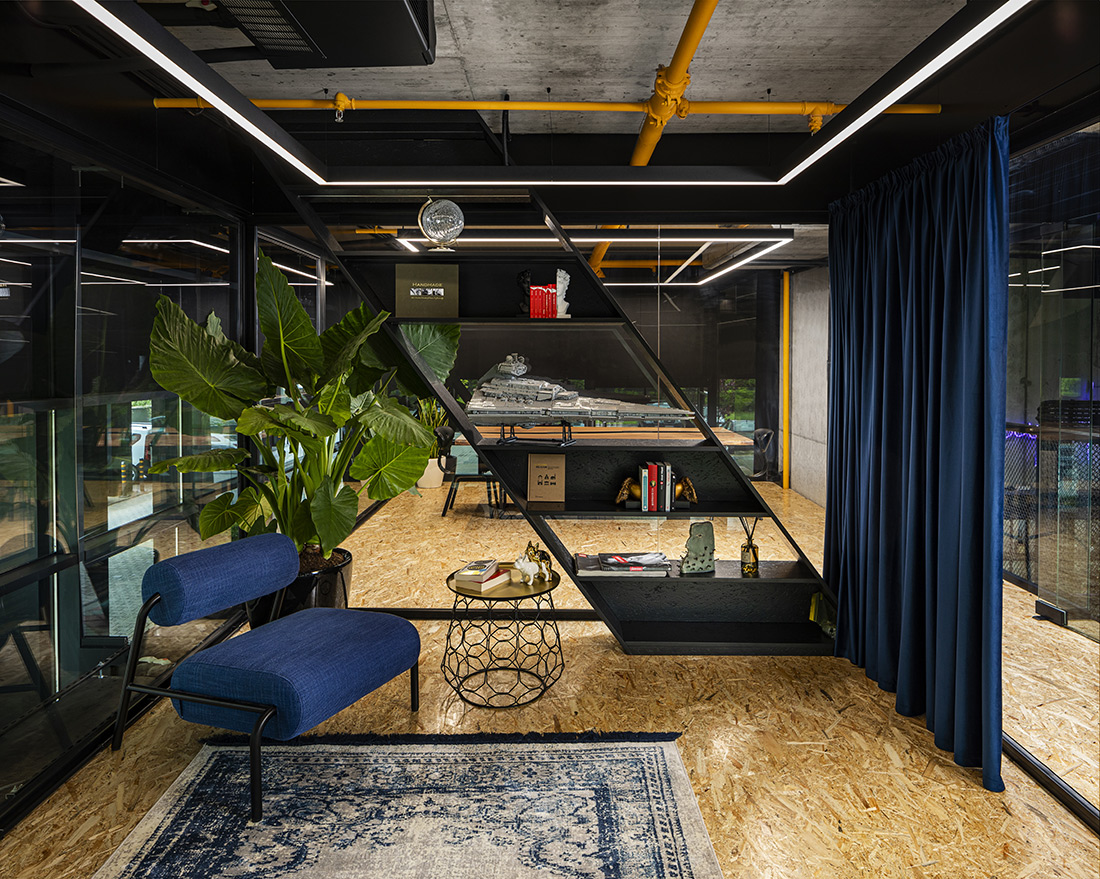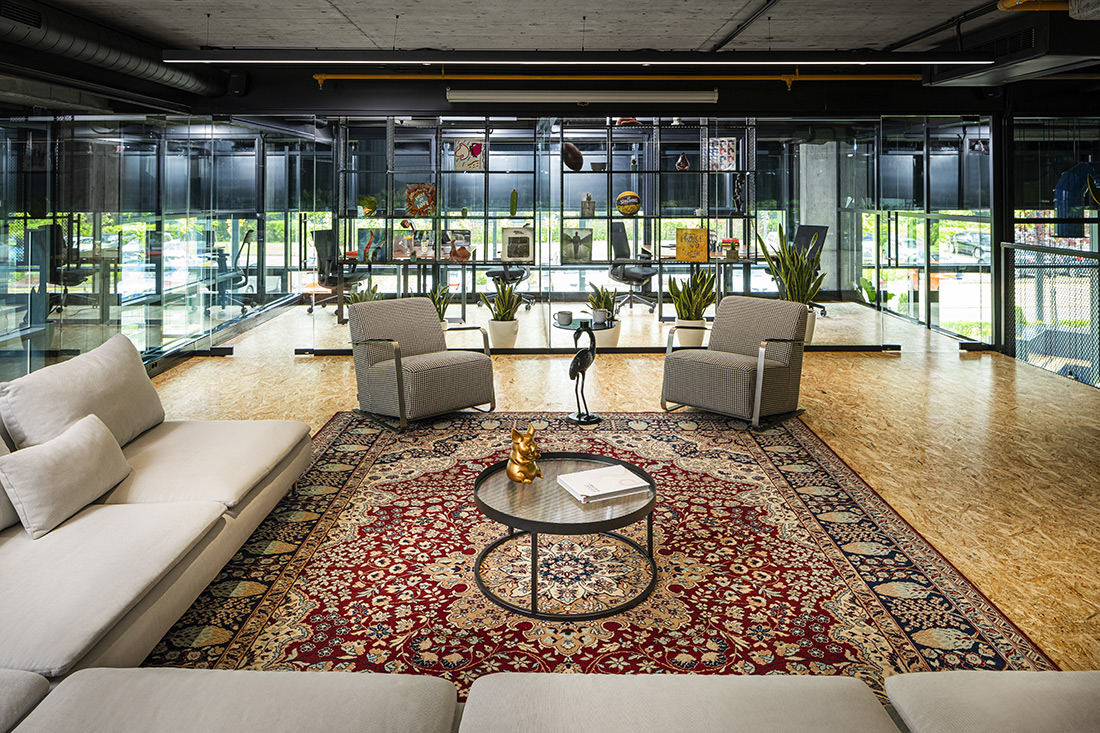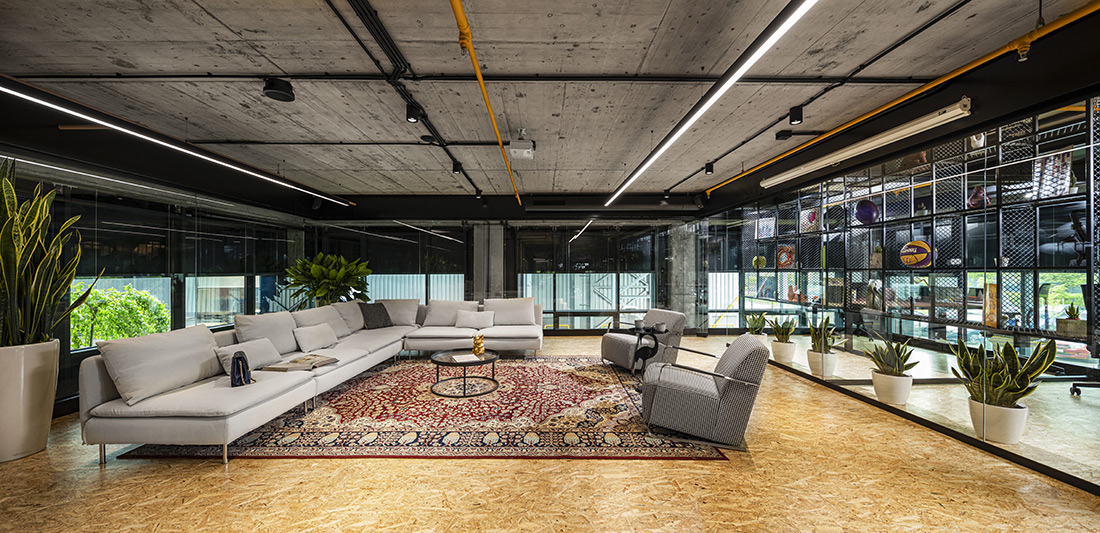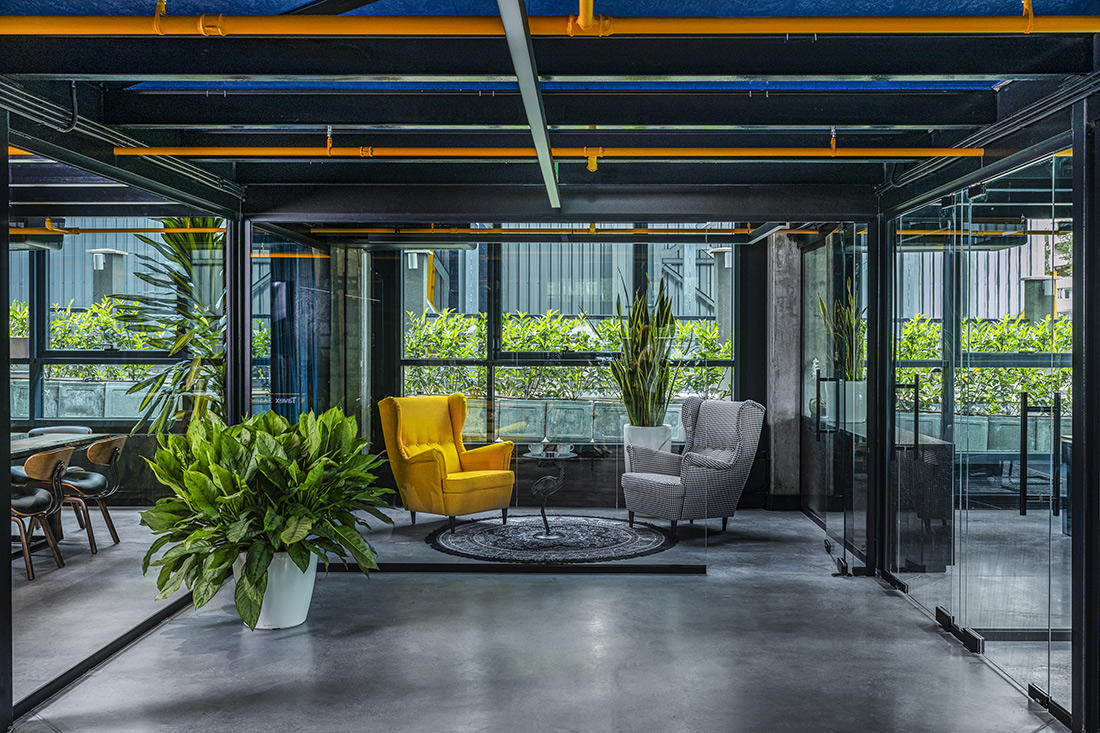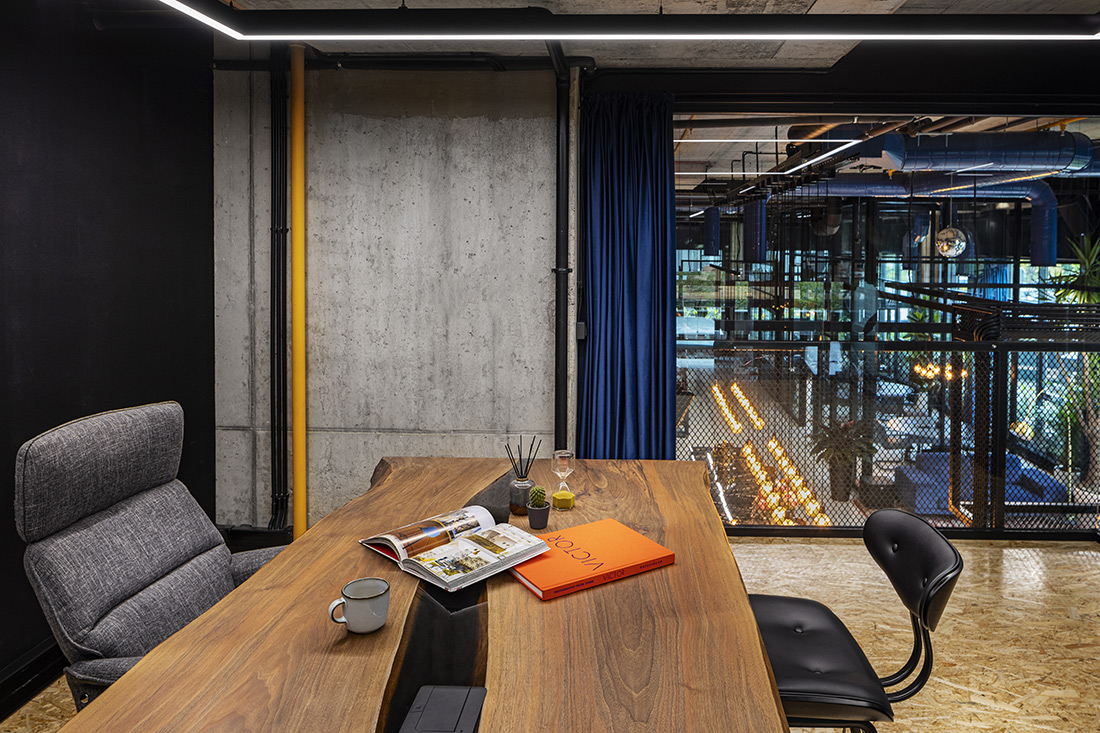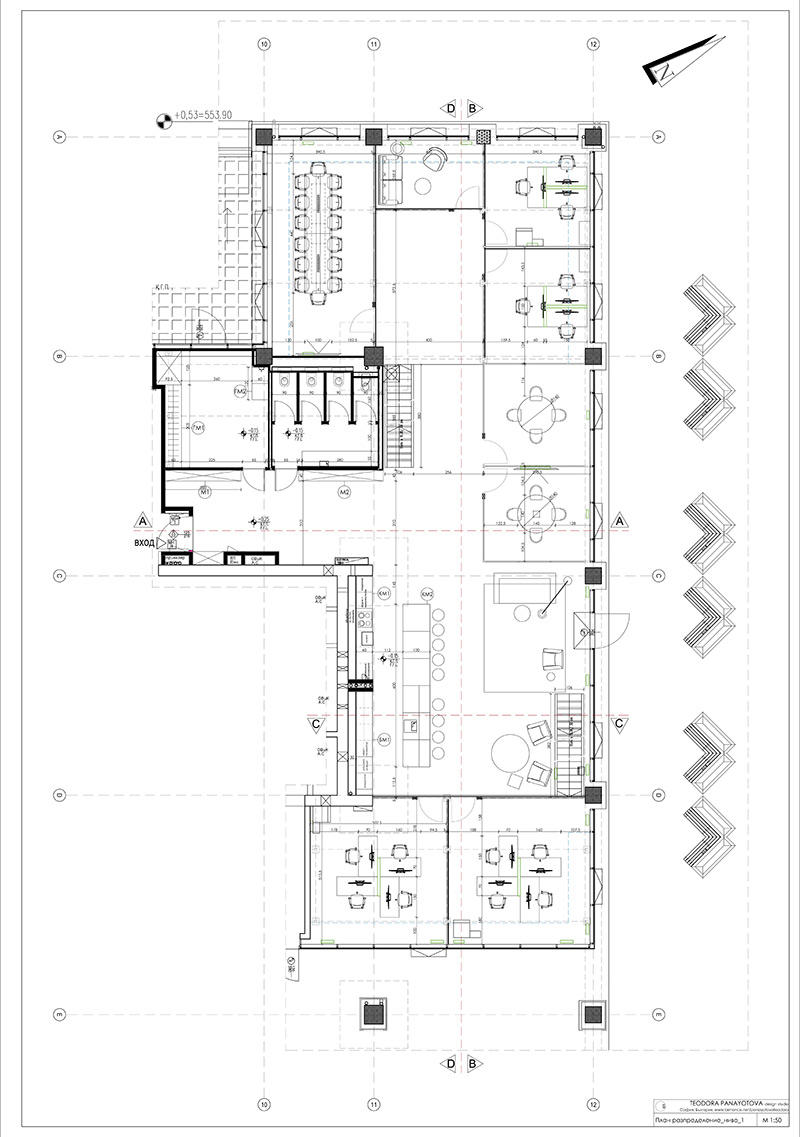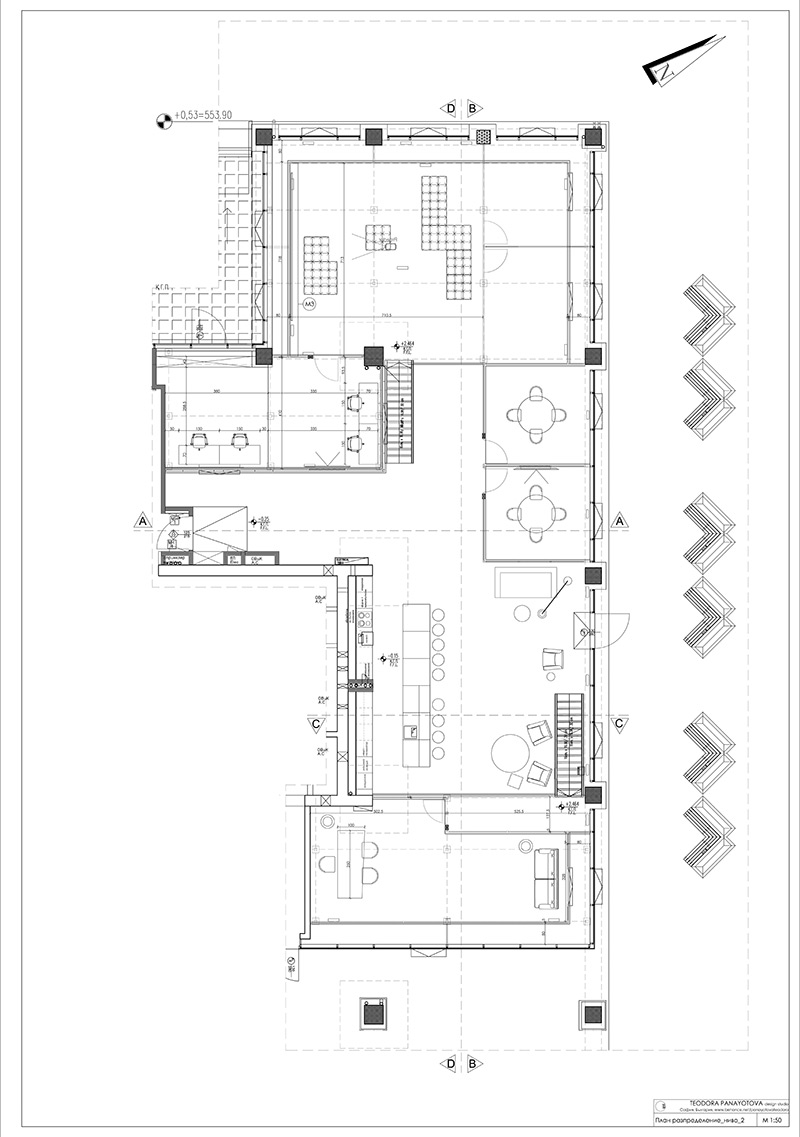 Credits
Interior
Max Baklayan & Teodora Panayotova
Client
Tavex
Year of completion
2020
Location
Sofia, Bulgaria
Total area
490 m2
Photos
Alexandar Novoselski
Project Partners
Iluminarte Interni, Artgres, Cable Lovers, Studio Gargamel, Vladimar EOOD, Tit 77 EOOD, Electrogroup-07 EOOD, Freshclima EOOD, KV Design Ltd, Flora Garden Center, GT Mabel OOD, Rosen Markovski, Sivik Stroi
Related posts
Powered by