Berthelot Hotel has opened 8 years ago in Bucharest, with an uncovered outdoor terrace used only in the hot weather. In time, the hotel felt the need to enlarge the restaurant area and explored the possibility of using this space to appeal to more than just the hotel guests. Thus, at the end of 2014, the hotel owners initiated a project to cover the terrace with a glass and metal structure. This has been designed so as to allow maximum natural light creating a modern, bright space.
The presented concept was that of "Hanging Gardens", introducing an element of abundant natural vegetation to balance the amount of glass and metal used to cover the terrace. The architect wanted to create a verdant interior, resembling a green house, a harmonious and comfortable restaurant where customers feel like they are in a spring garden. Forty flower pots made of powder coated pressed steel were filled with vegetation and suspended from the roof metal structure – these pots and their fastenings were custom made for this project. A corner garden behind the sofa completed the picture of a green terrace. Moreover, the organic approach using fluid curvaceous shapes was continued in all details and interior fittings, in order to contradict the rigour of the metal structure. The sofa follows the shape of the wall and was custom made after a thorough survey and the two tone green fabrics complete the picture of a natural terrace.
The large areas of glass resulted in acoustic problems, something that is particularly important in the public space of a restaurant. This was solved with a wall padding and the addition of sound-absorbing materials, in the sofa as well as installing a curtain at the entrance. The padded wall replaced the building ventilated façade system and in this way the outer wall of the hotel was visually transformed into an interior wall.
The image of raindrops on the glass surface of the roof inspired the idea of the round mirrors mounted on the curved wall above the sofa and these were visually transposed on the wall at an exaggerated scale.
As a result, or natural light flooding the space, the covered terrace is a perfect place for breakfast and lunch. However, dinner time requires a special ambience, so the architect thought of an atmospheric lighting scheme using Delightfull wall lamps with long adjustable copper arms, descending over the tables. The rhythm created by Diana wall lamp's slender shapes enriches the design whereas the soft spotlight gives the desired effect of a sophisticated ambient. The Pastorius lamp with its scissor arms was mounted on the padded wall, above tables, allowing the guests to direct the light as is comfortable. The possibility of customising the colours and the materials of the lamps allowed to create a coherent colour scheme throughout the space.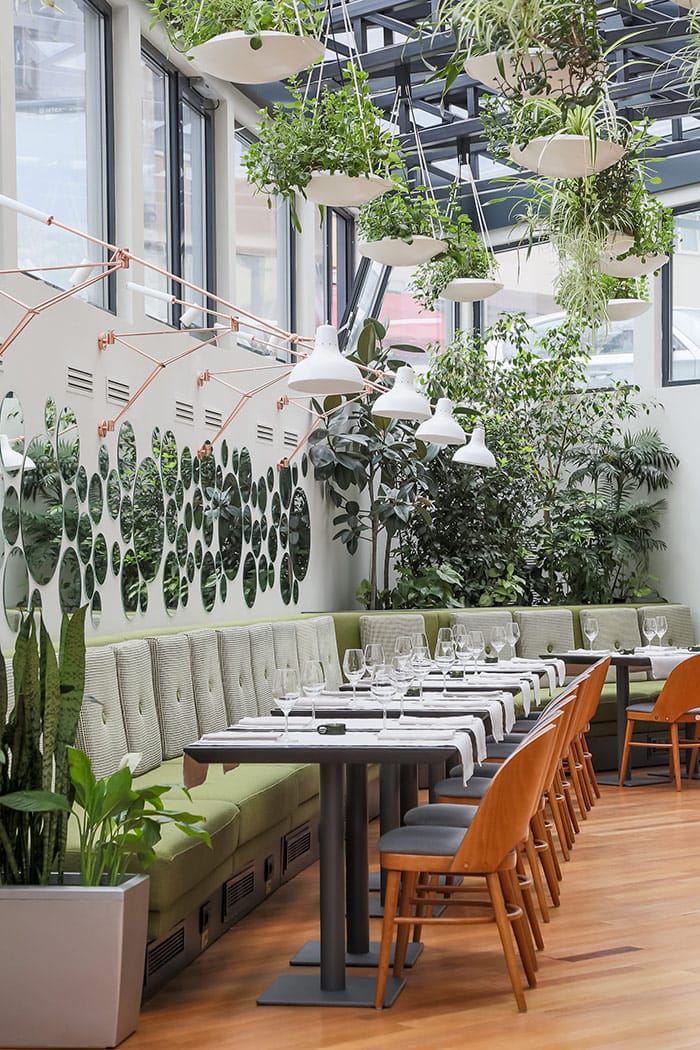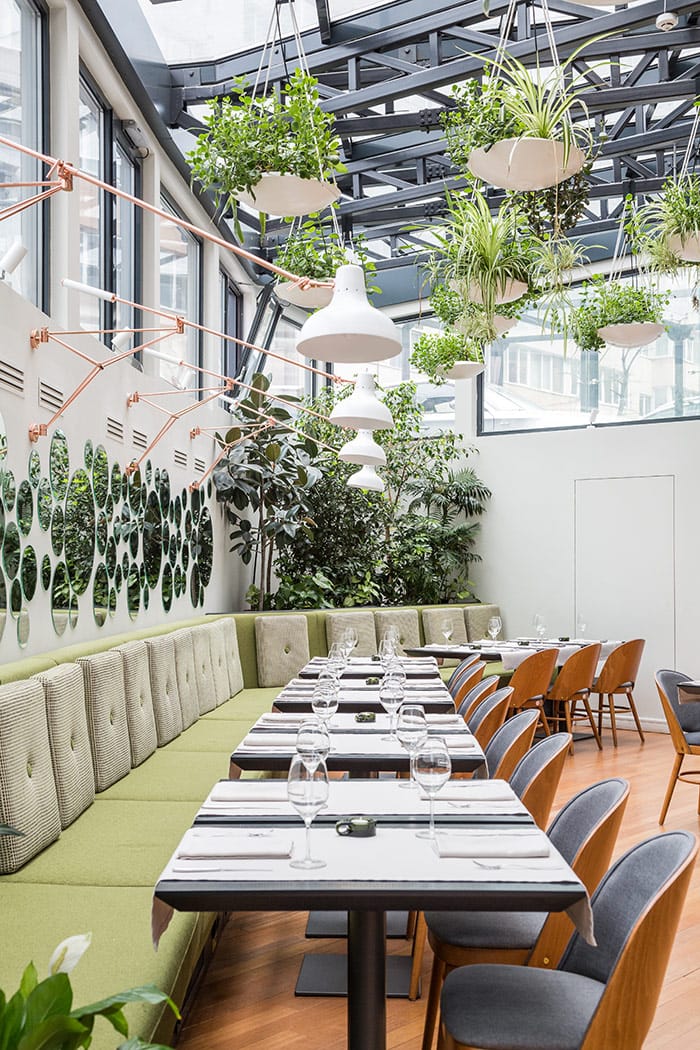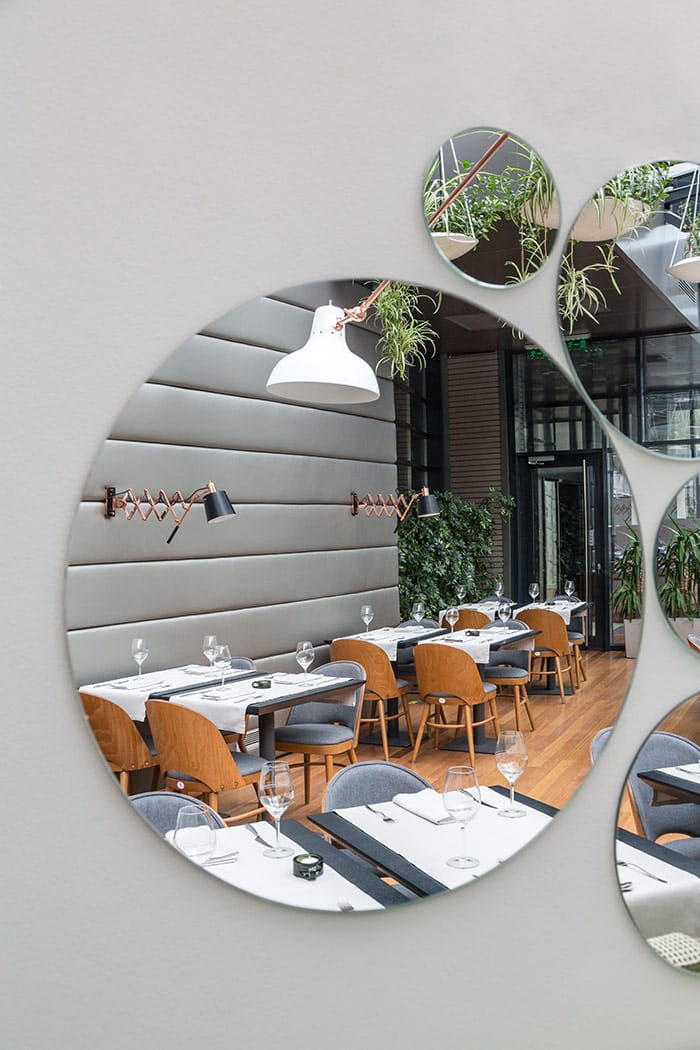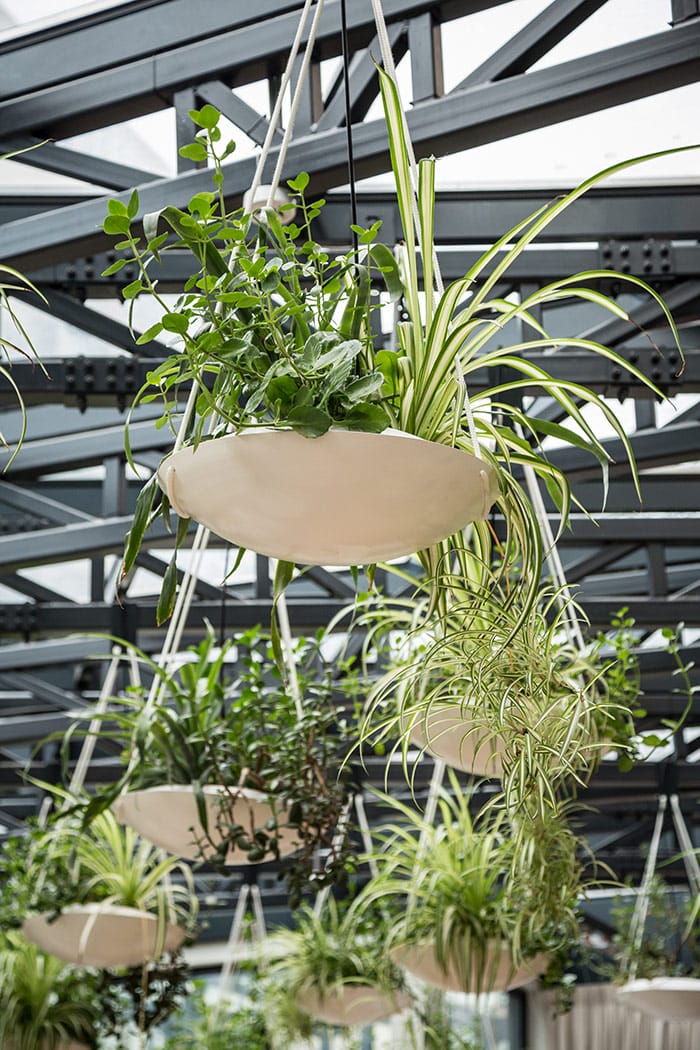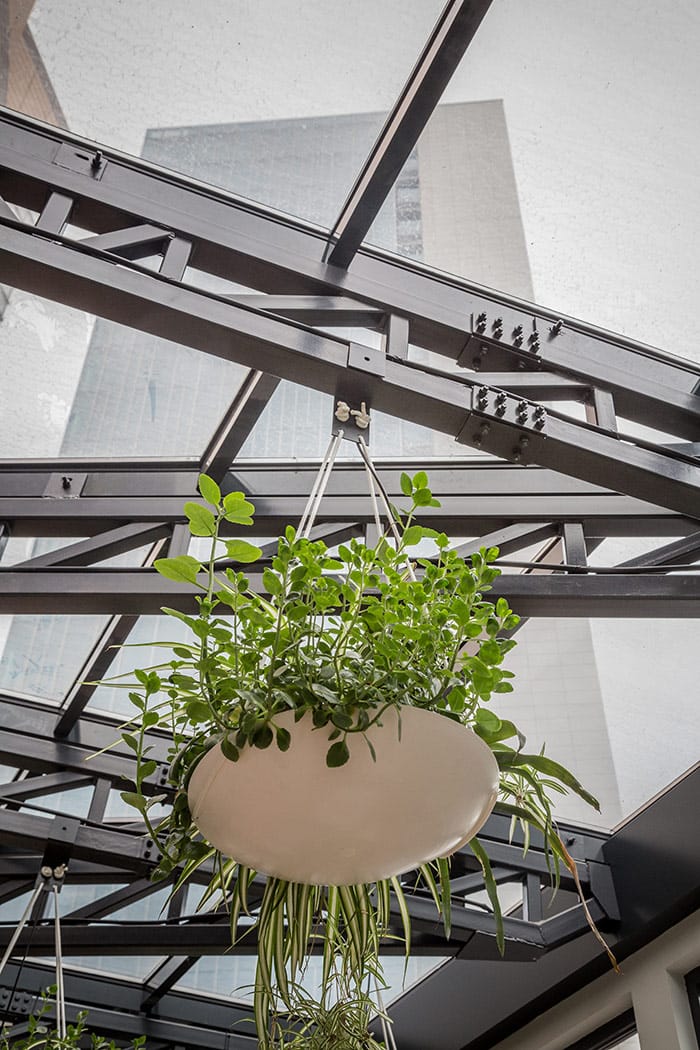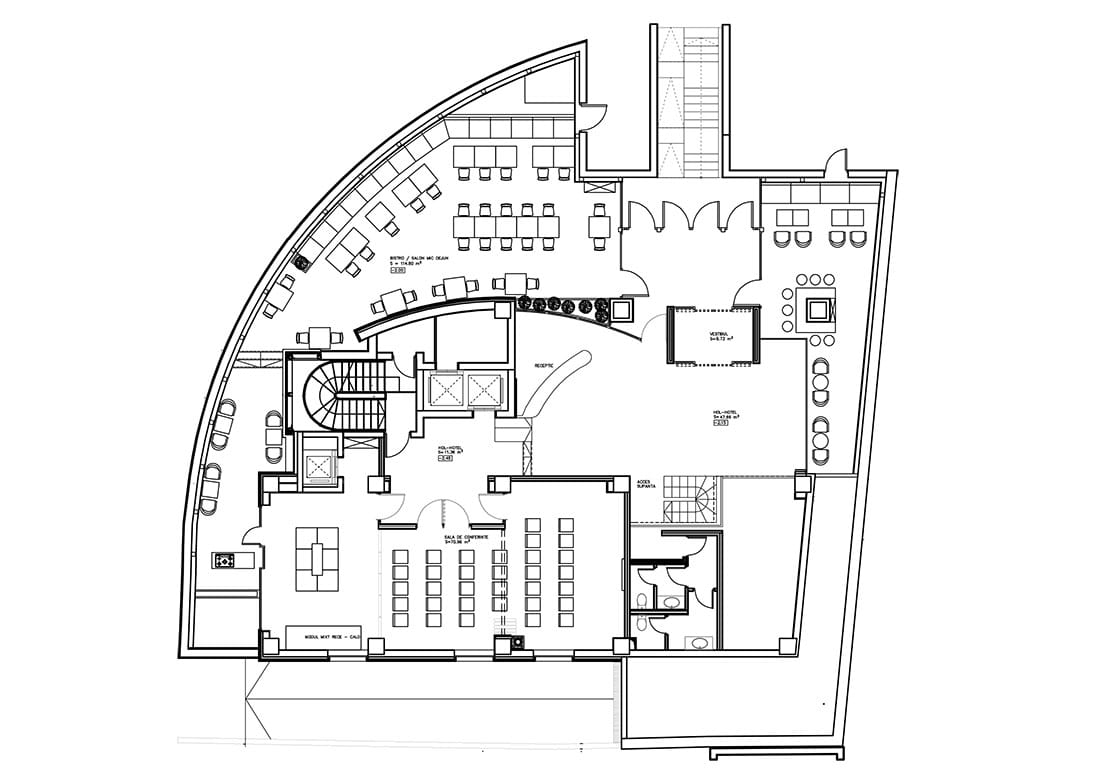 Credits
Project Partners
OK Atelier s.r.o., MALANG s.r.o.
Related posts
Powered by