The Reconstruction Design and the Interior Design for the purpose of accommodating Business Incubator and Innovation Centre was focused on the part of the building used as the administrative building of former shoe factory "Košuta". The referred intervention revived the building into the Business Incubator and Innovative Centre, the innovative function of which largely impacted the concept of the building's architecture. The concept of industrial design, simplified lines with carefully selected but simple materialization, is basic motif underlying the intervention.
The ground floor accommodates public and manufacture functions, operative and hospitality activities. The second floor is conceptualised as the floor for office and conference premises with multimedia hall that seats 80 persons. The central section of the floor is designed as flexible office space suitable for interactions and creative work.
Steel sheet metal combined with veneer plates (so-called "blažujka"-s) and oak massif as accentuation are suitable materialisation both for the working and production space usage. The partitions are devised as economic and easily movable "lexan" partitions with steel substructure which complements the flexible concept. The floors are covered with epoxy typology and the ceilings have barren beams and visible installations.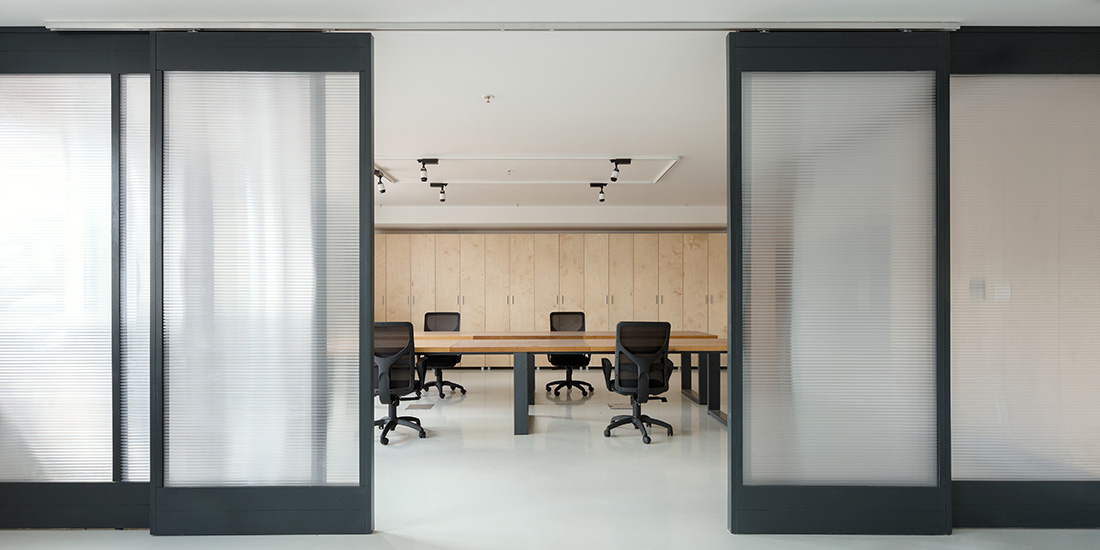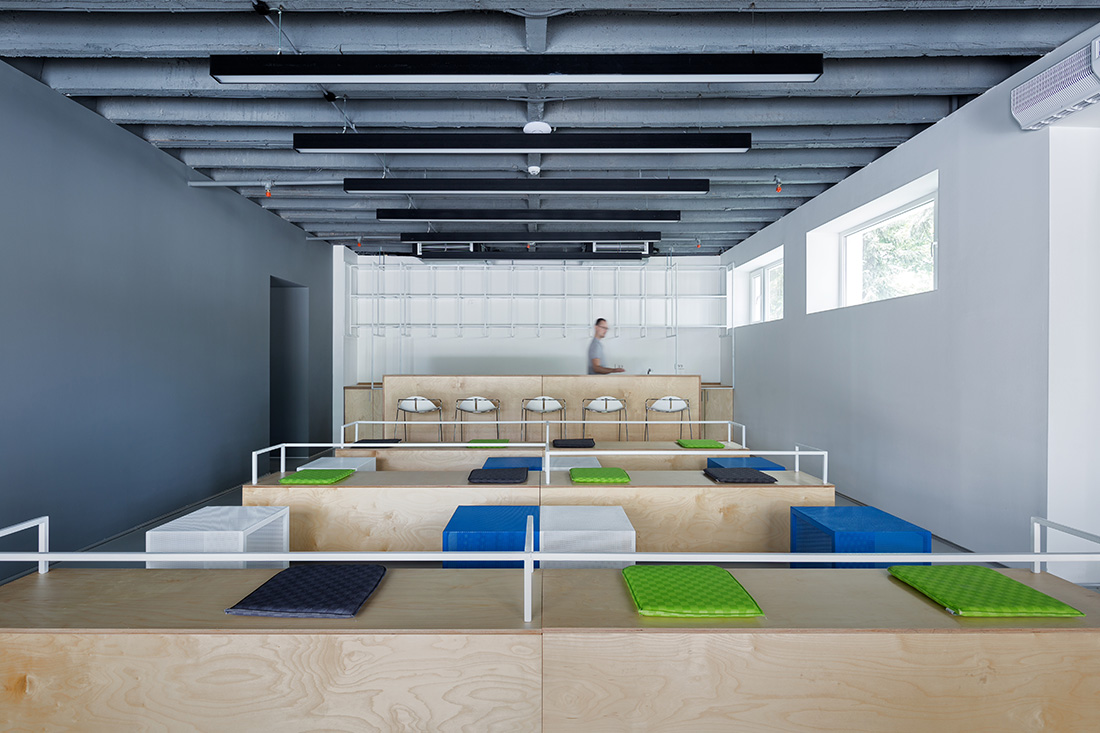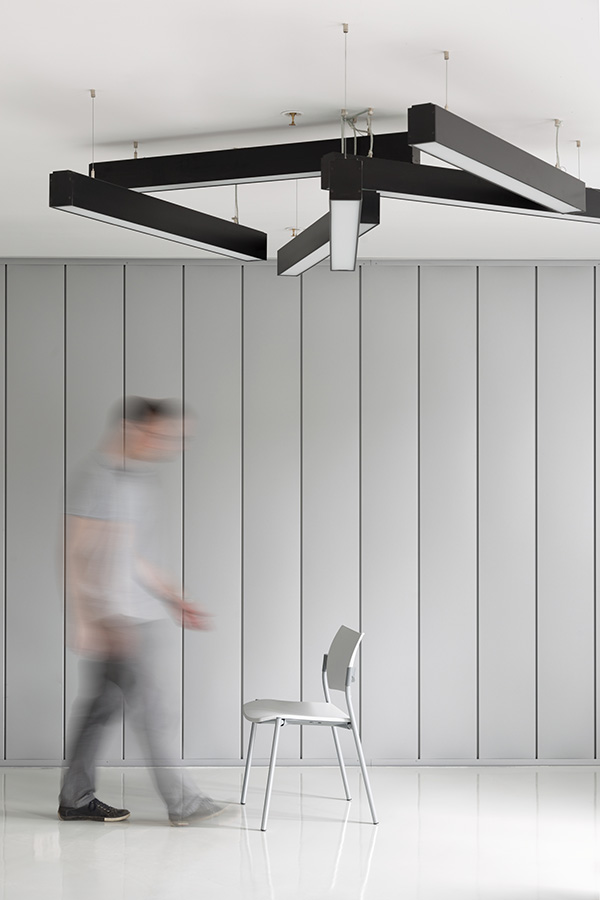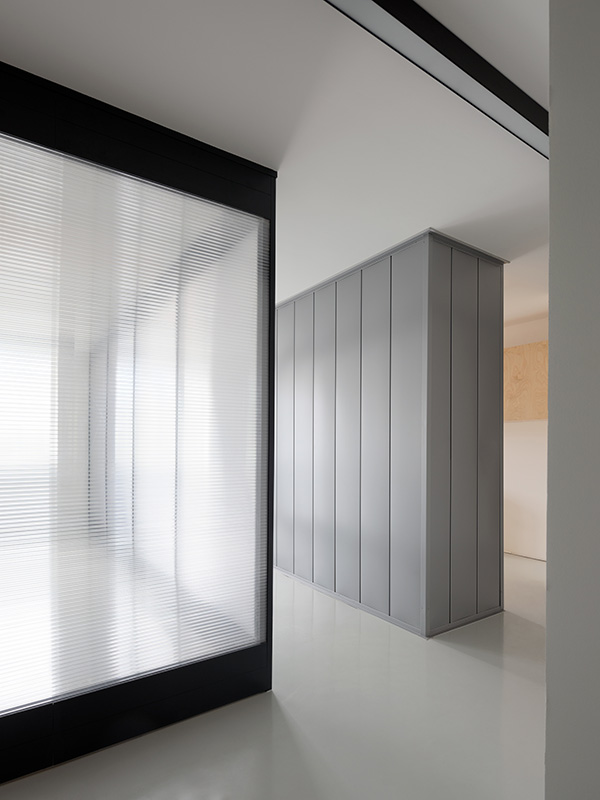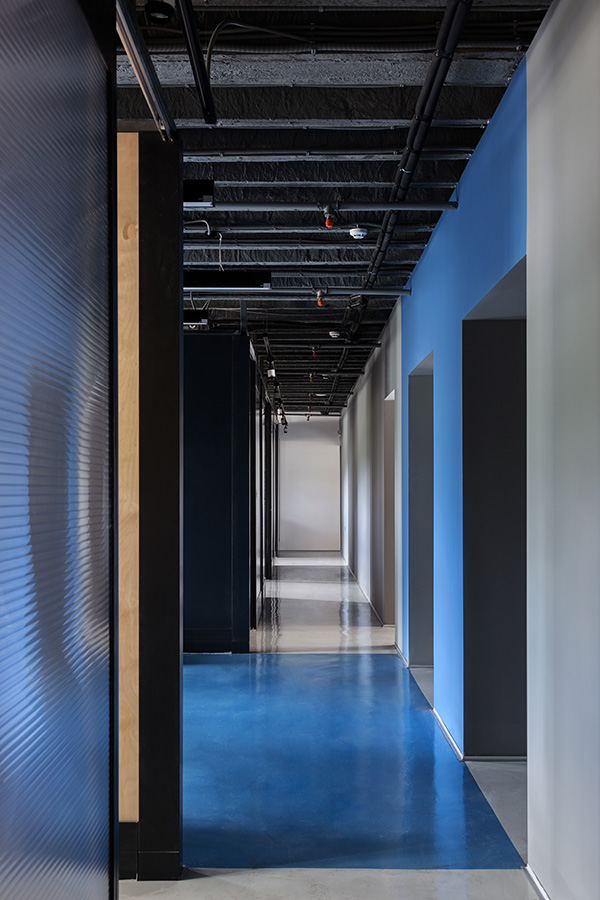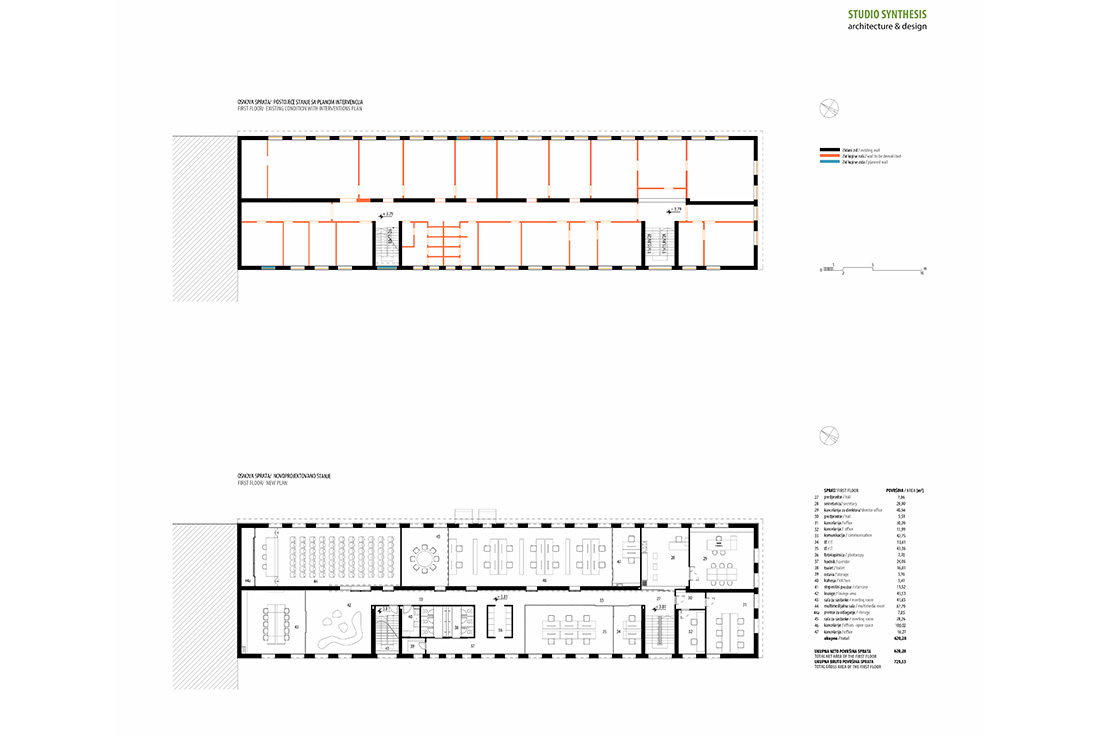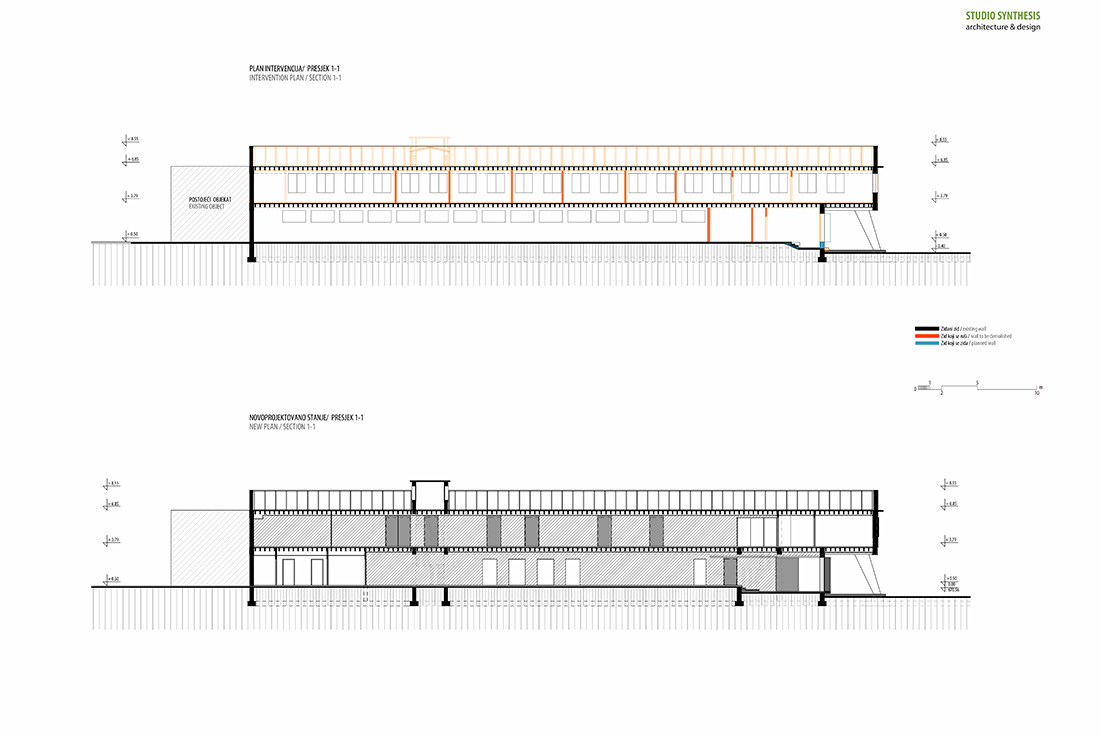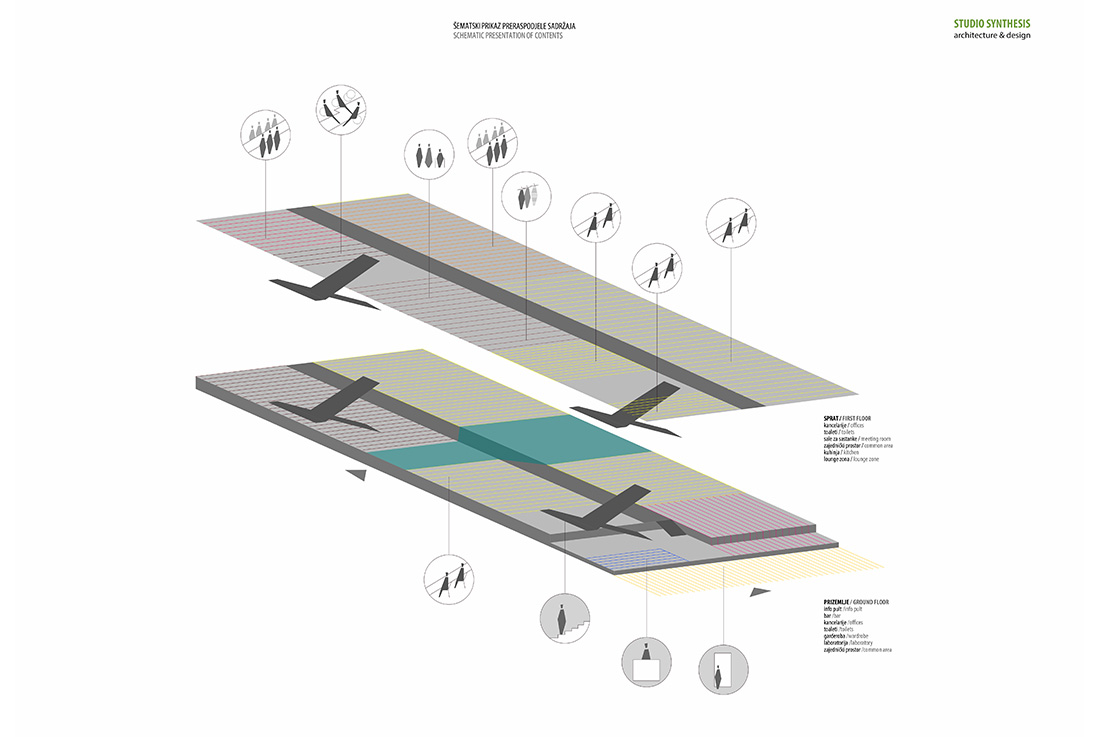 Credits
Architecture
Studio Synthesis architecture & design, Sonja Radović, Maja Dapčević, Milena Obradović, Miljana Radović
Designer associate: Anđela Đaković
Client
Municipality of Cetinje
Year of completion
2018
Location
Cetinje, Montenegro
Total area
1453 m2
Photos
Relja Ivanić
Related posts
Powered by