Tourist villas The Two are articulated through two scenes, towards the road and the sea, thus forming integral spatial entirety. In addition to multi-functionality, quality connection between the water and the buildings via a deck and cascaded terraces is key strength of this design.
Vertically, the buildings are developed over three floors through night zone, activity zone and daytime zones, that are accessed at the middle level i.e. the ground floor which is at the access road level. The form of architectural buildings reflects their openness to the sea and isolation from the neighbours and the road.
Local stone, excavated at the very location during construction of the buildings, was used as facade finishes, thus inextricably linking the lower zones of this building to the context. White blocks with simple cubical form arise from this zone and pose these buildings as an exceptional example of urban-architectural integration into sensible marine landscape.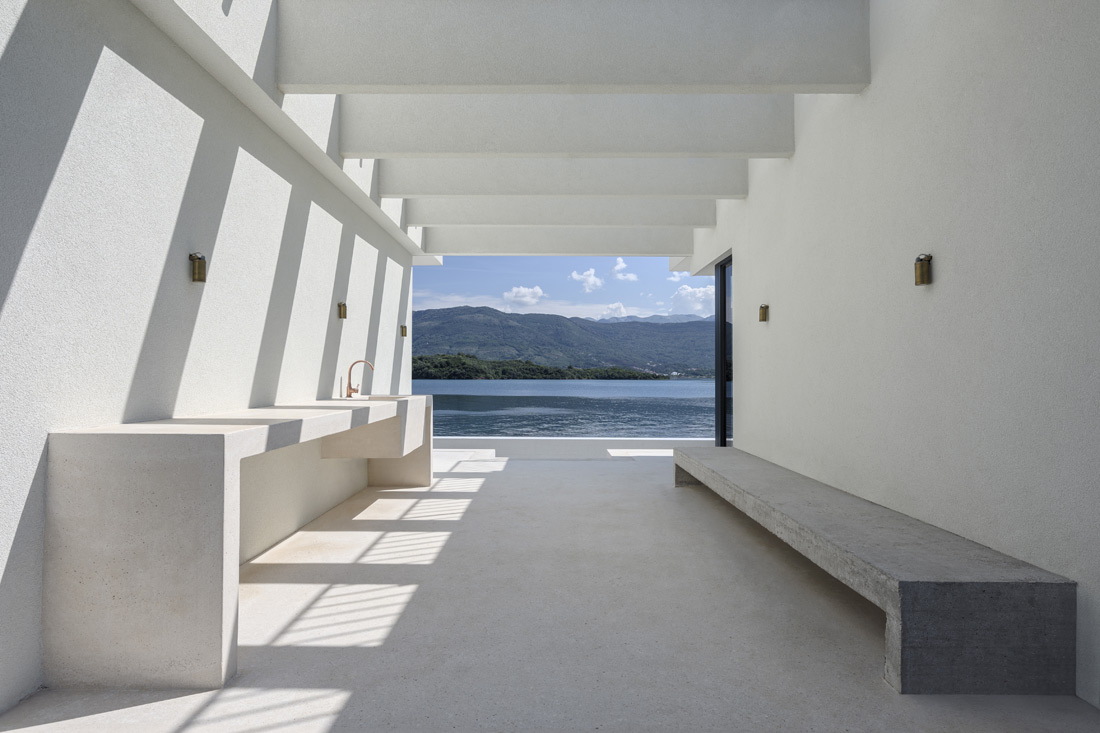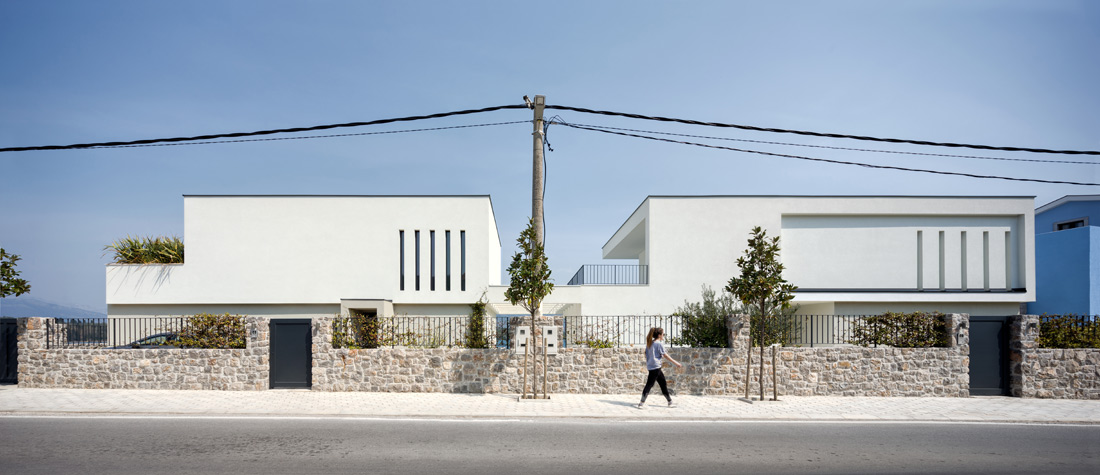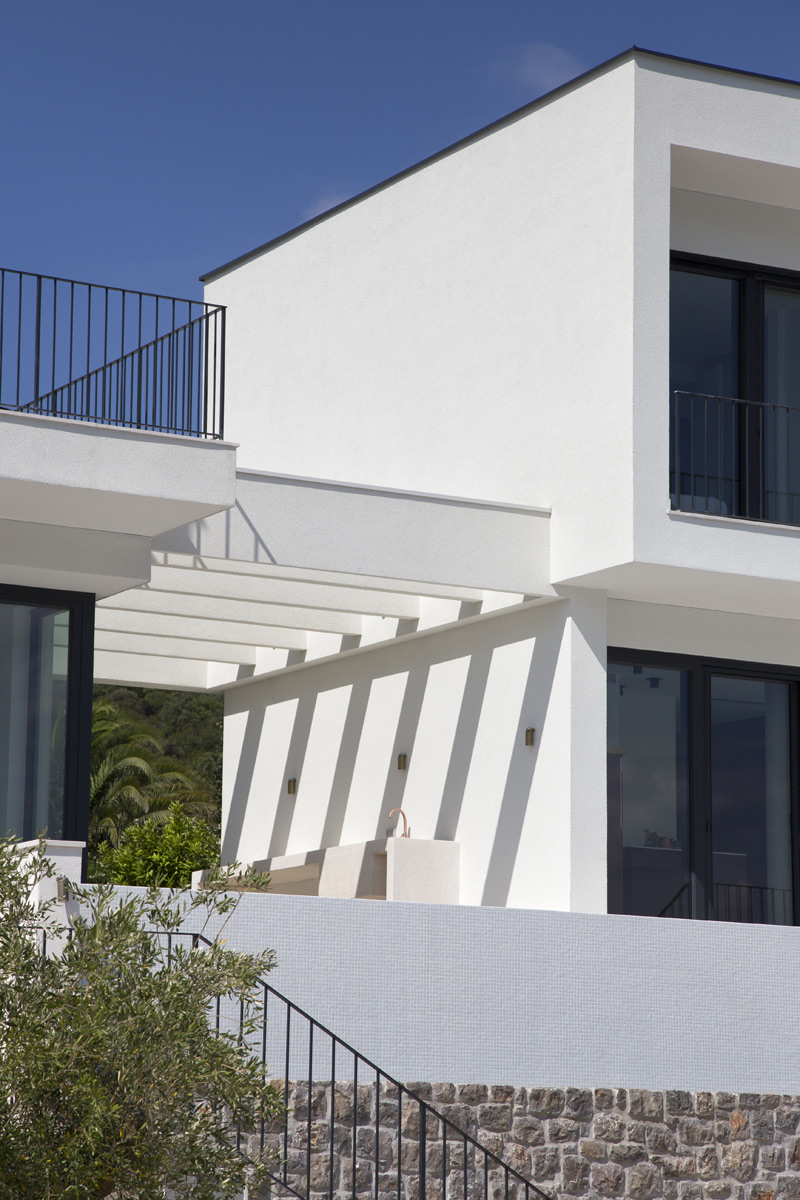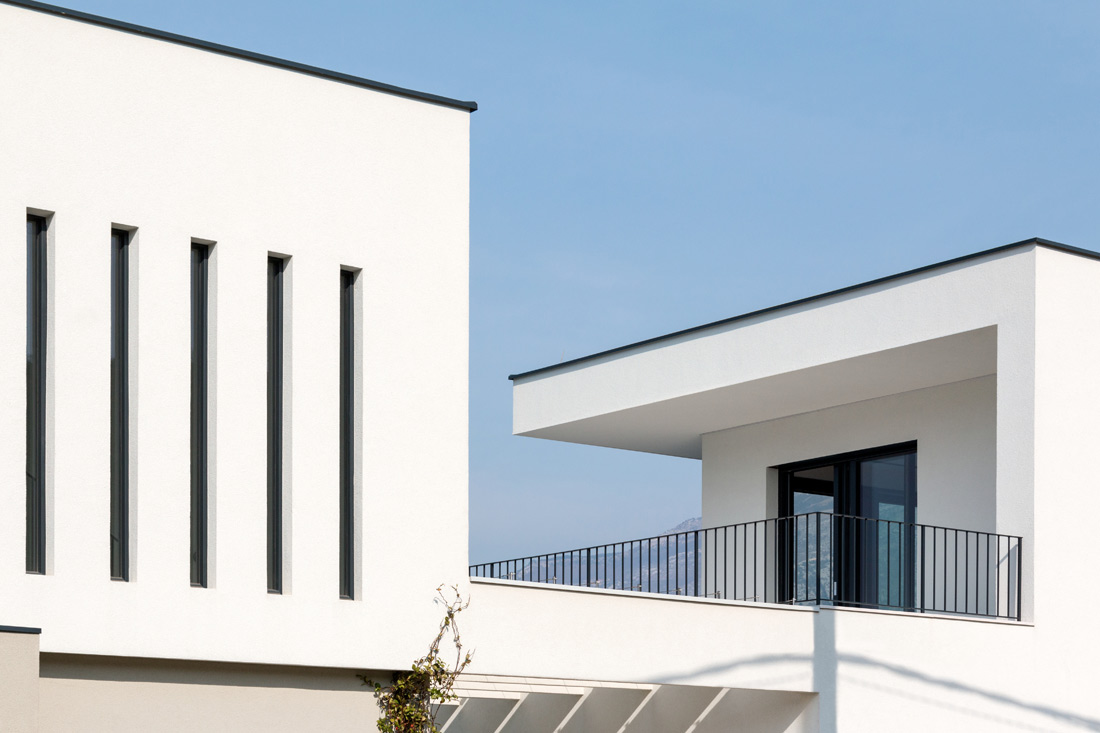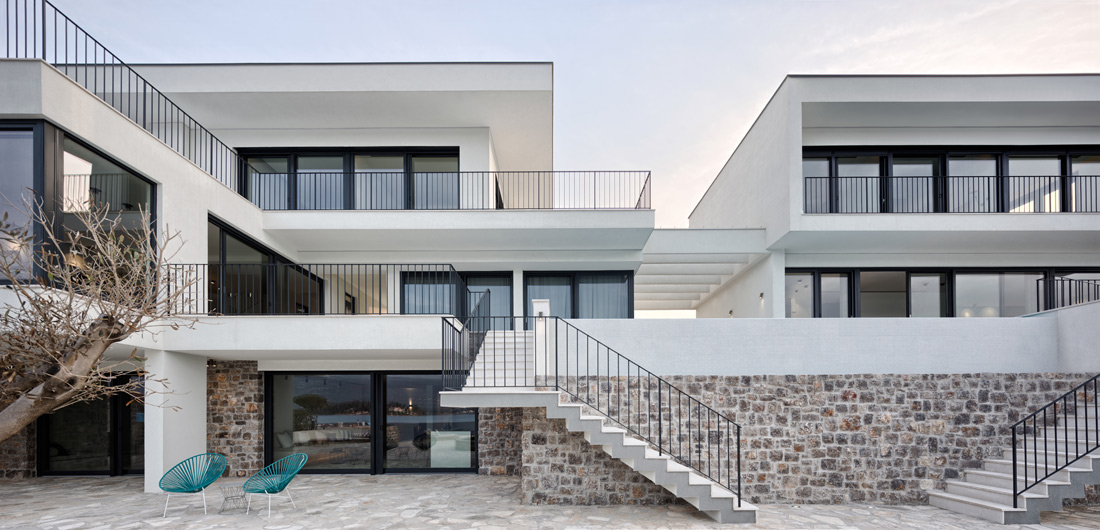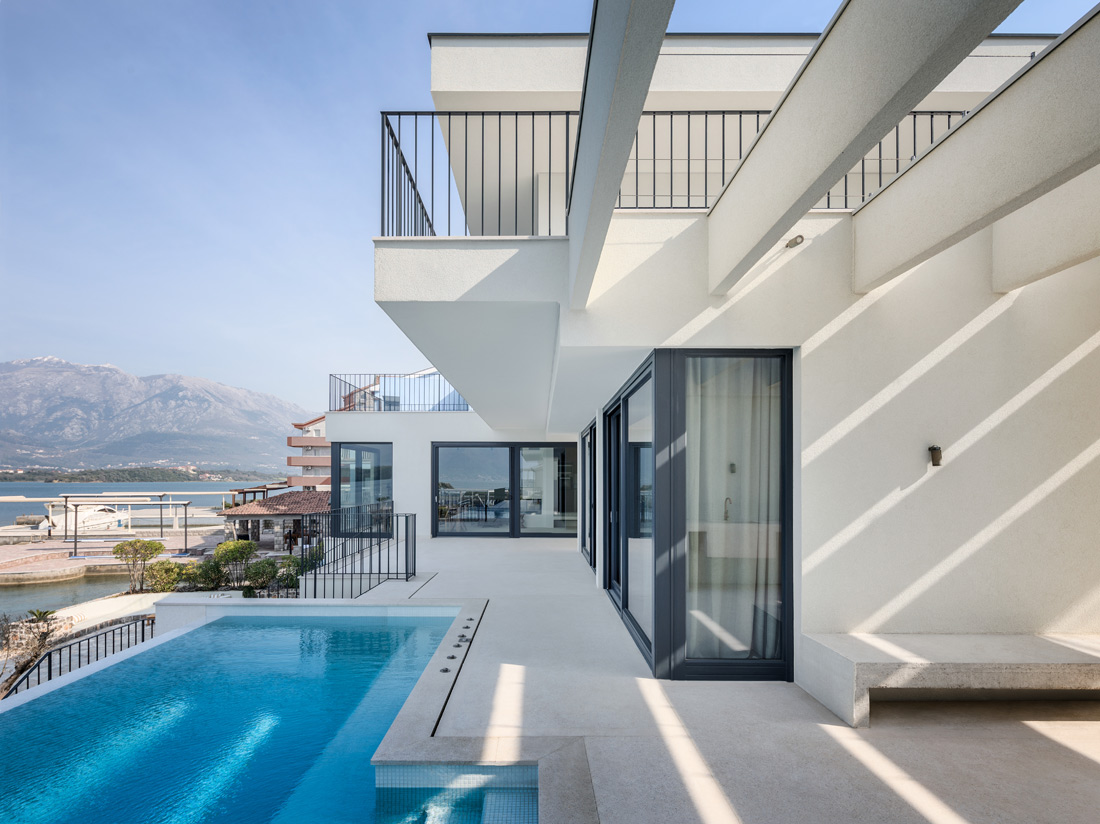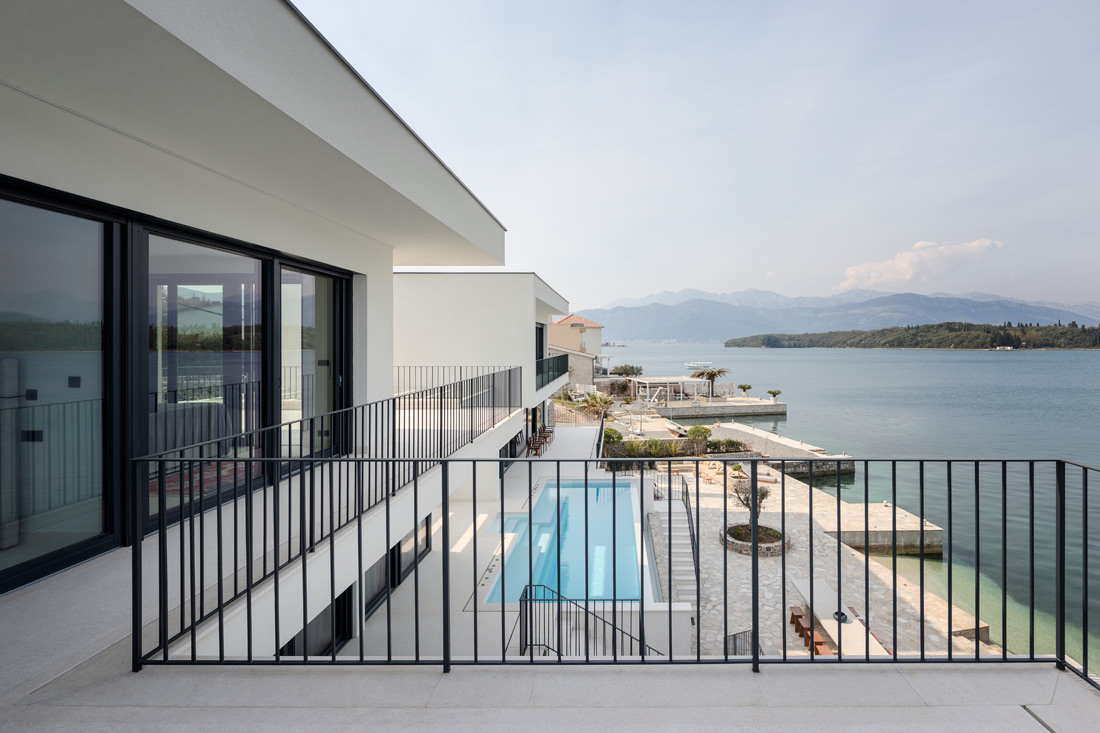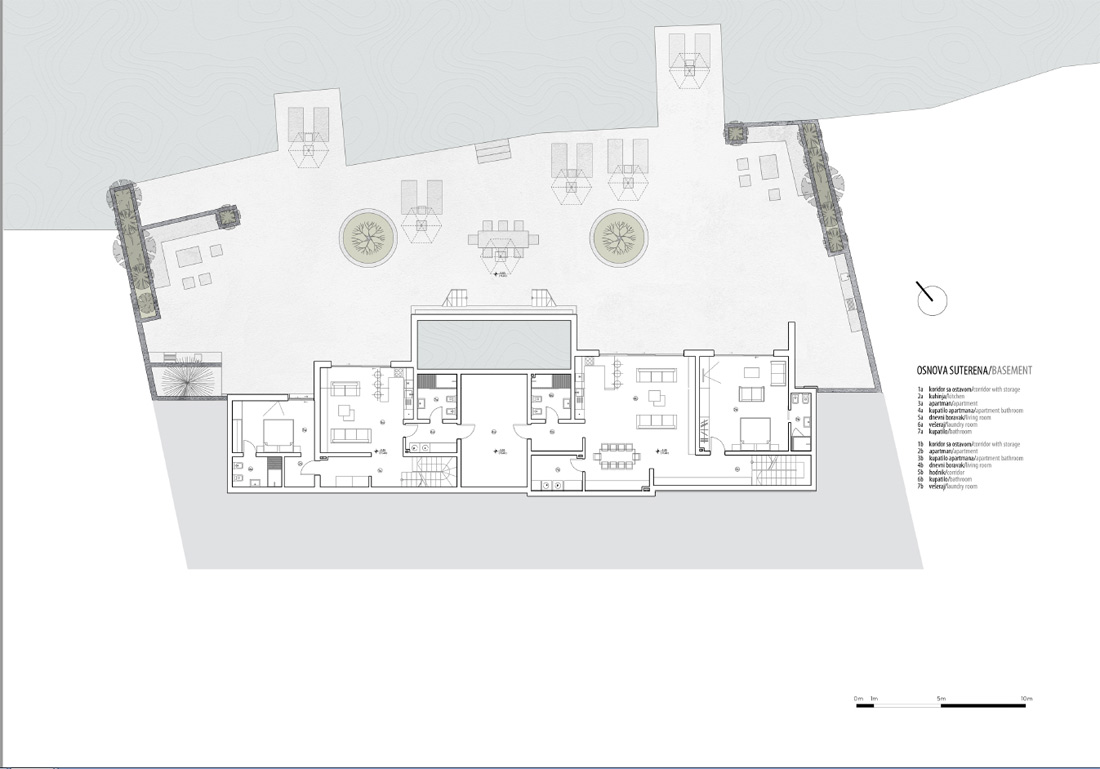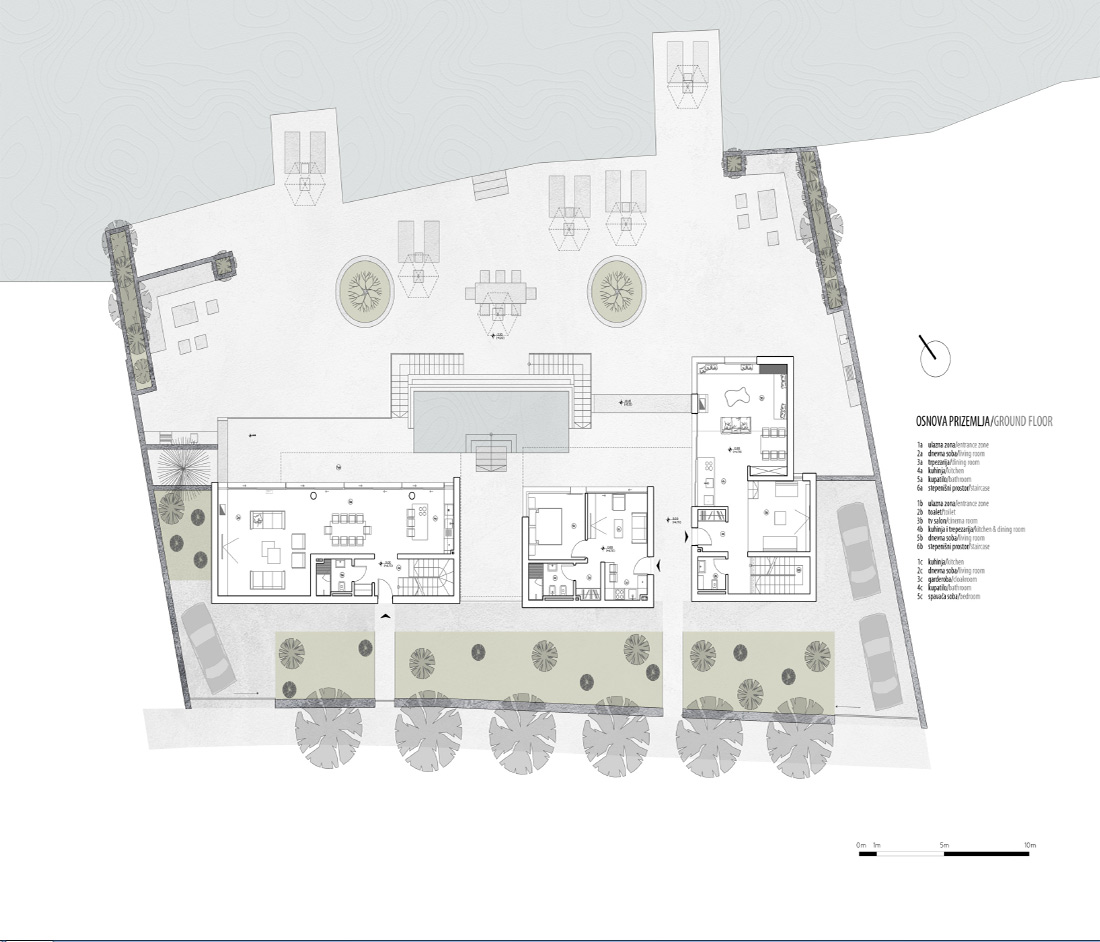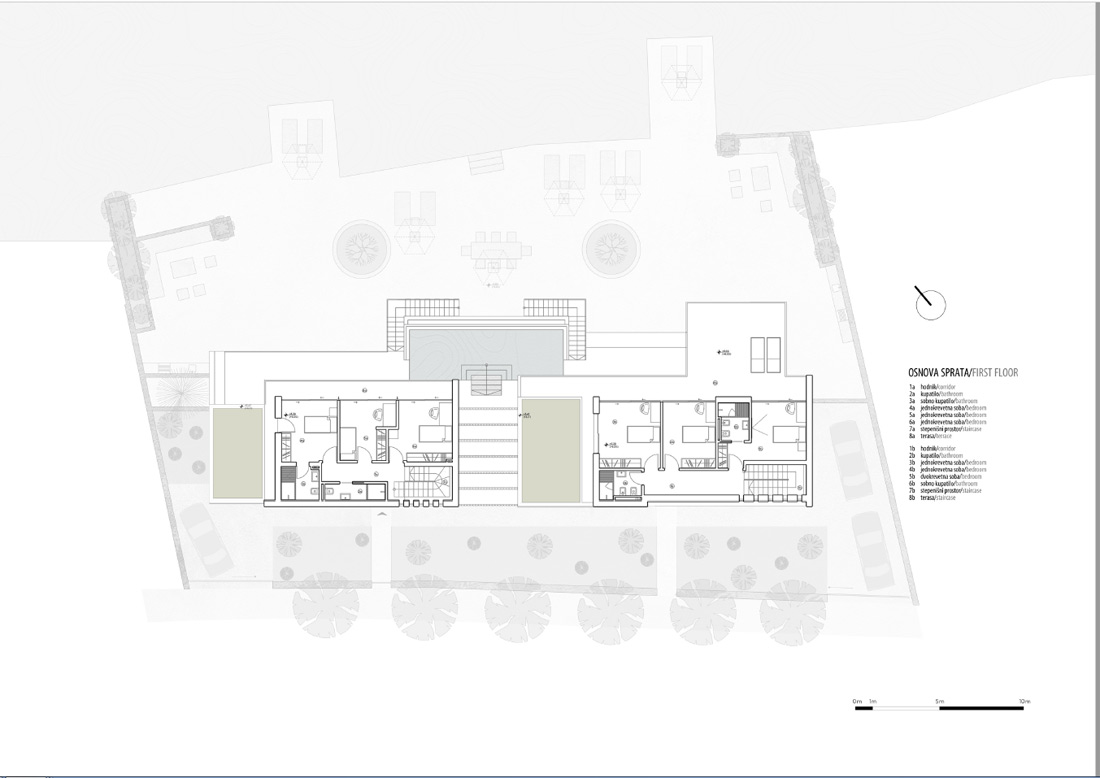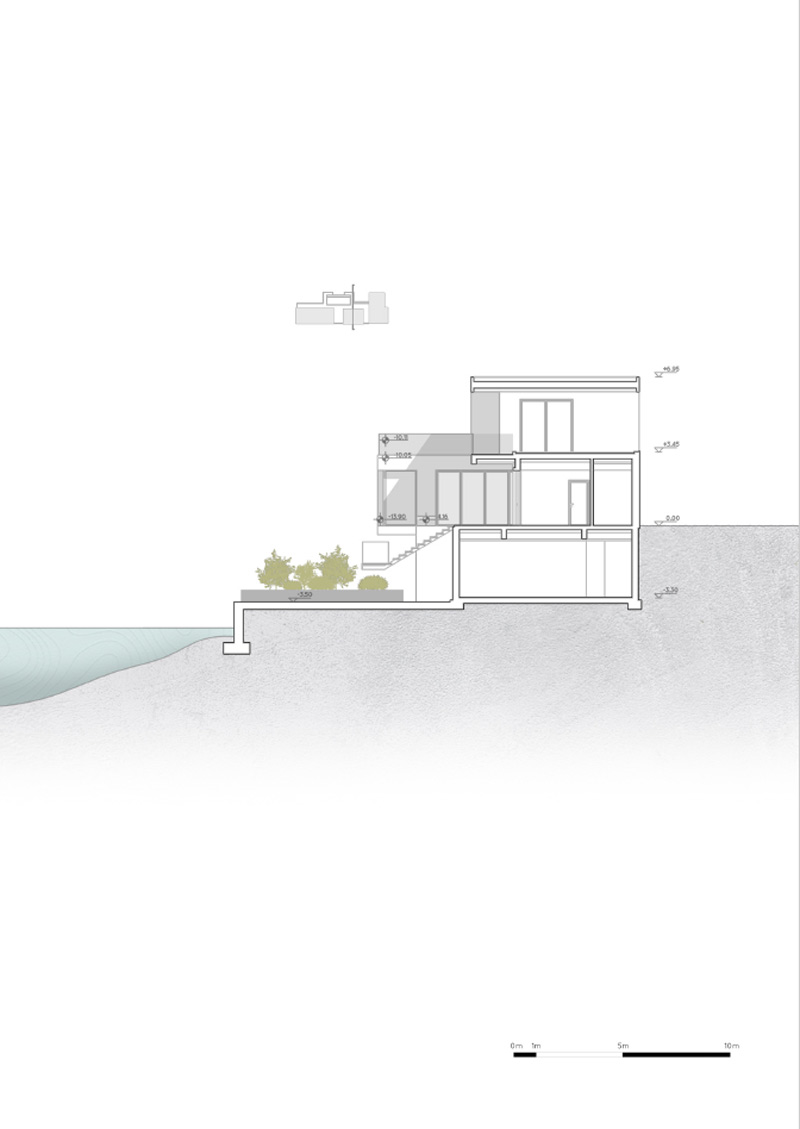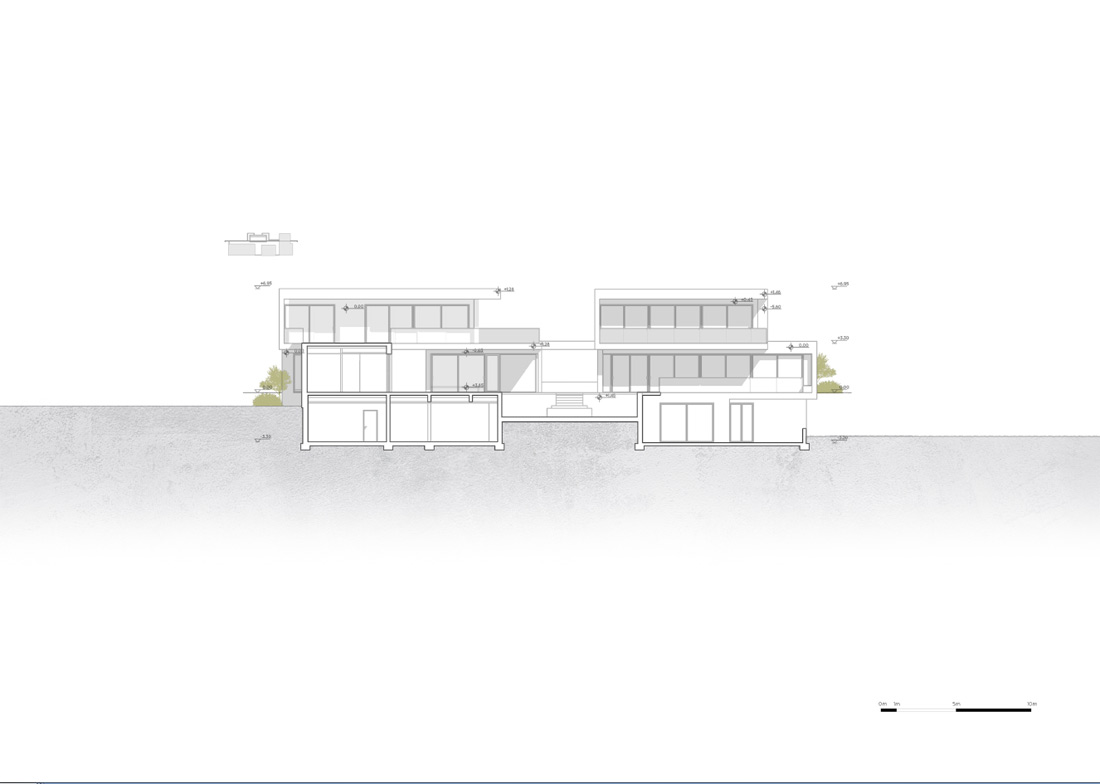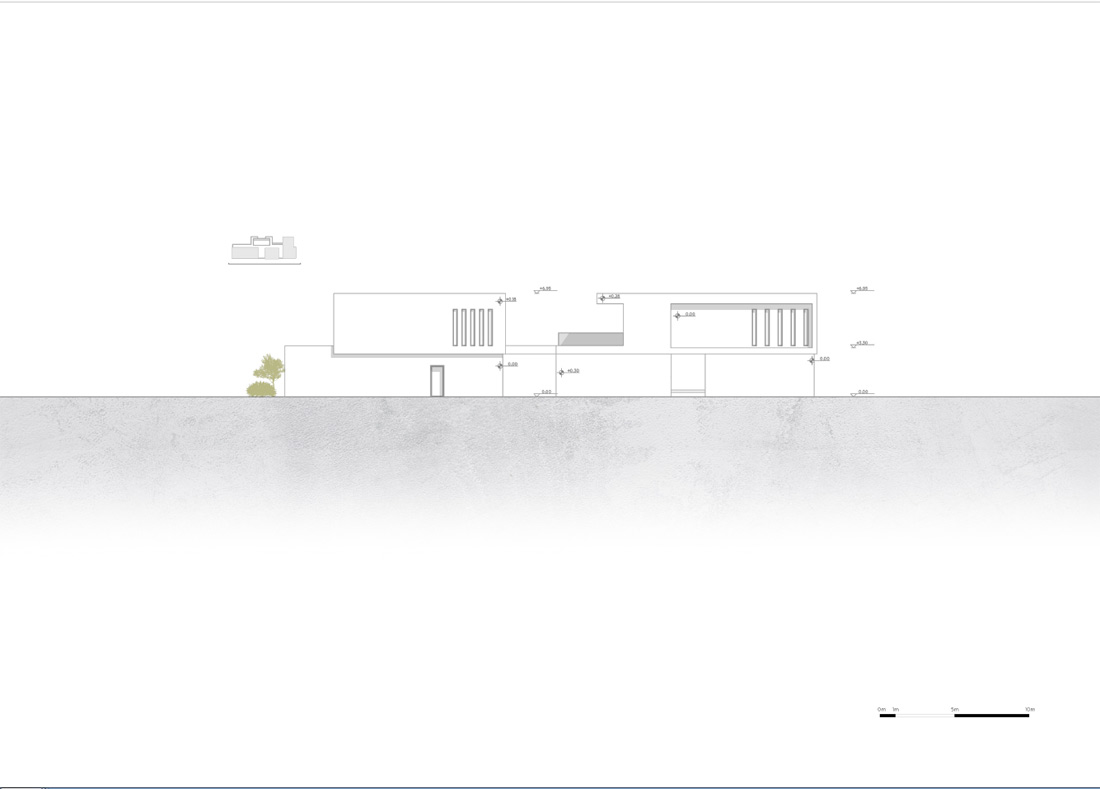 Credits
Architecture
Studio Synthesis architecture & design, lead Architect: Sonja Radovic Jelovac, collaborators: Sandra Lalic, Marija Lukic, Bojan Stankovic
Client
Sikima – Jelena Freasacher and Ana Graupner
Year of completion
2018
Location
Djurasevici, Tivat, Montenegro
Total area
811 m2
Site area
920 m2
Photos
Relja Ivanic
Project Partners
Related posts
Powered by