Rebelbean is a popular coffee roastery in Brno, which recently celebrated its fifth birthday. As a gift, it built a new cafe. It constructed its flagship on the site of a former wool factory, Vlnena, which has recently been replaced by offices.
The café has a simple rectangular plan intersected by a black diagonal wall that connects the two opposite entrances visually. In the center is an oak-beam bar, which forms the natural heart of the space.
The company's "rebel" attitude is reflected in the interior design – in raw materials left exposed, the industrial furniture, and the visible technological infrastructure.
Different types of seating are designed to offer a wide range of uses. Curious individuals can sit on bar stools in front of the windows to watch what is going on outside, romantic couples can sit with coffee and dessert in more private wooden niches, tired parents with babies sleeping in prams can find enough space in the "living room," and youthful rebels can dance around the four-meter-long common table to the (rhythm of / sound of the café's clubnight) Vlnobeats.
Text provided by the authors of the project.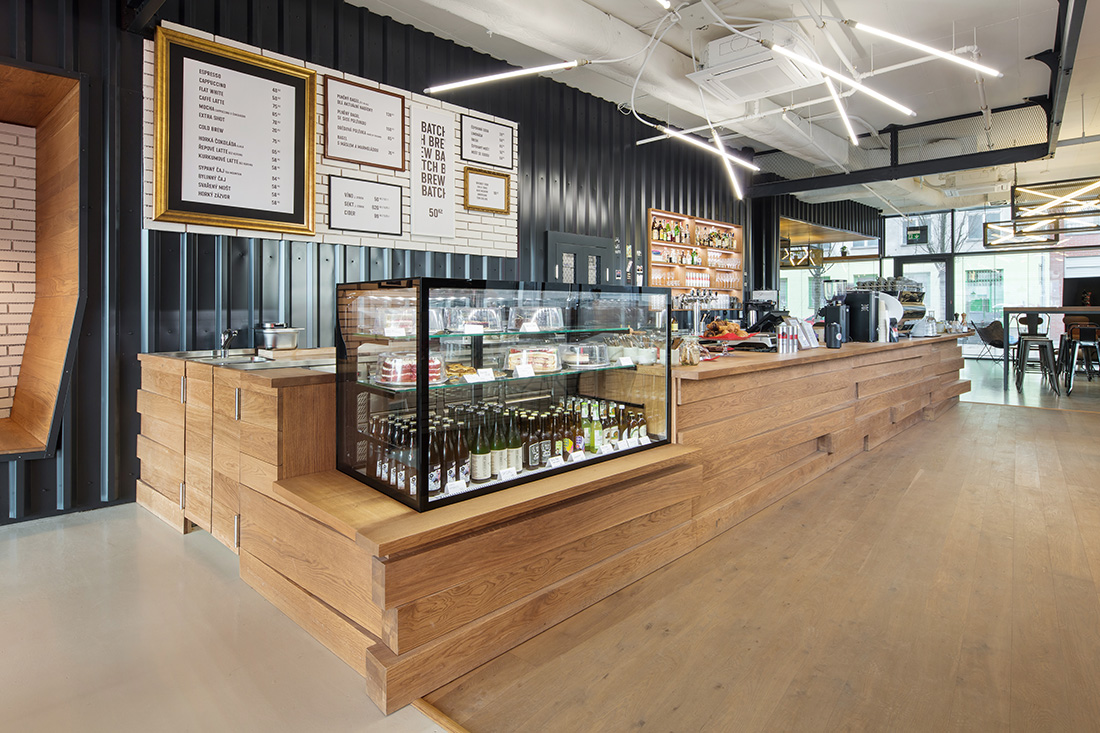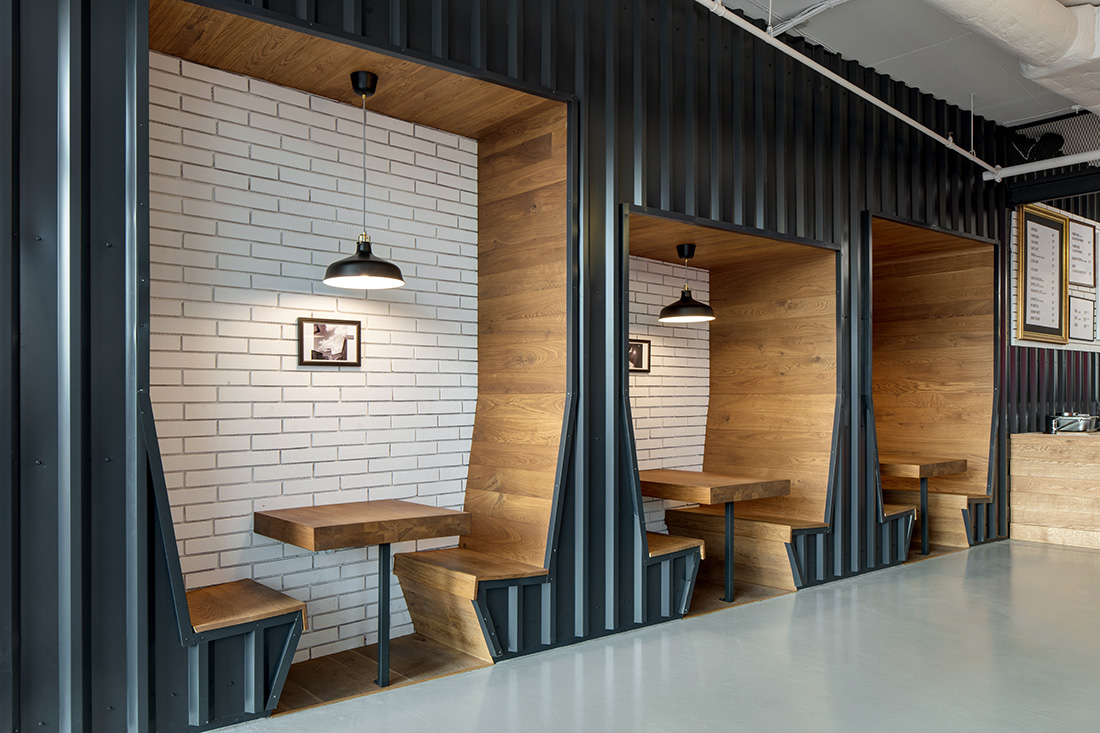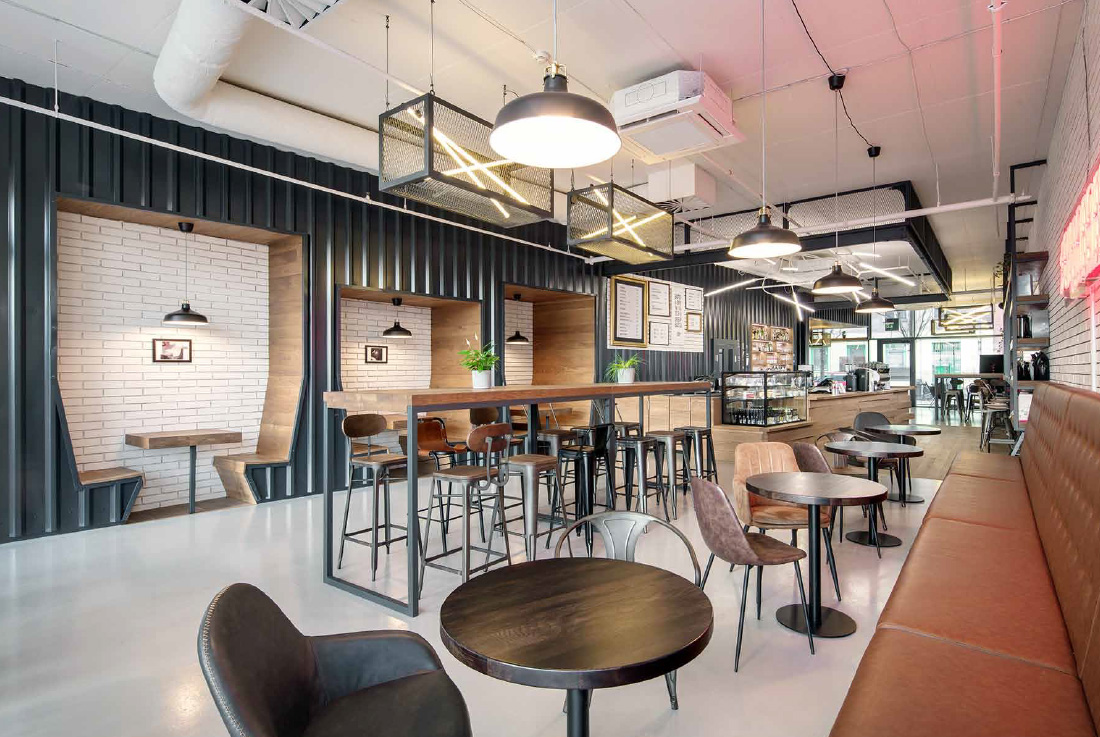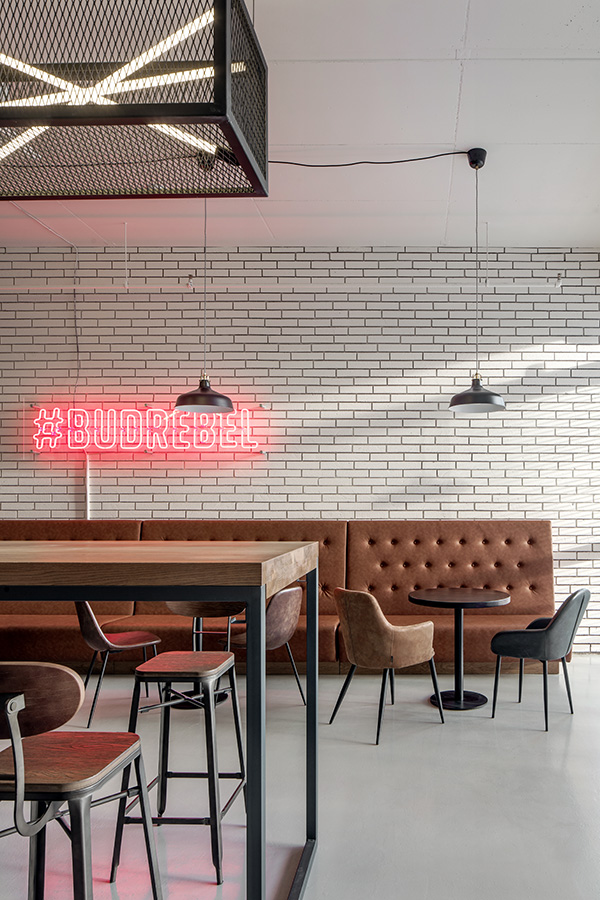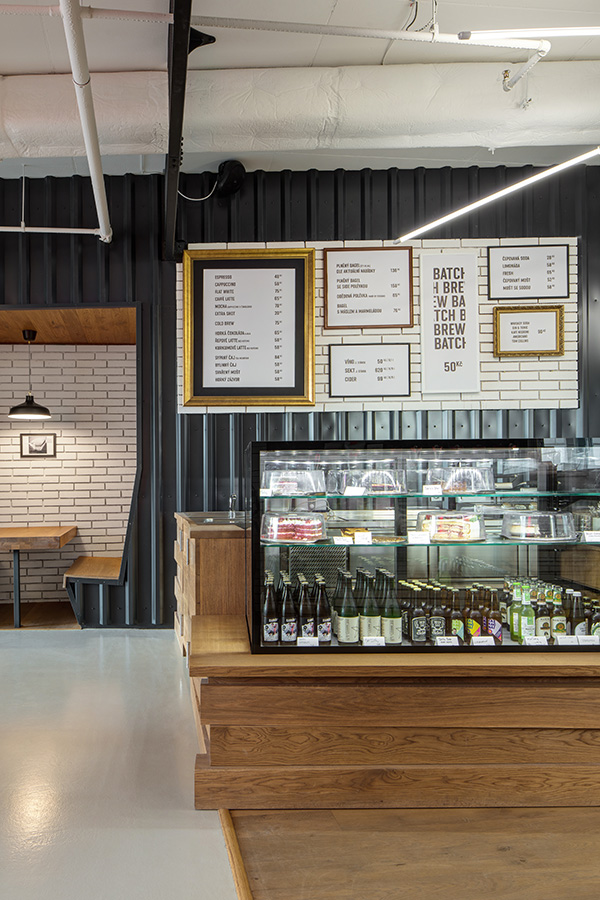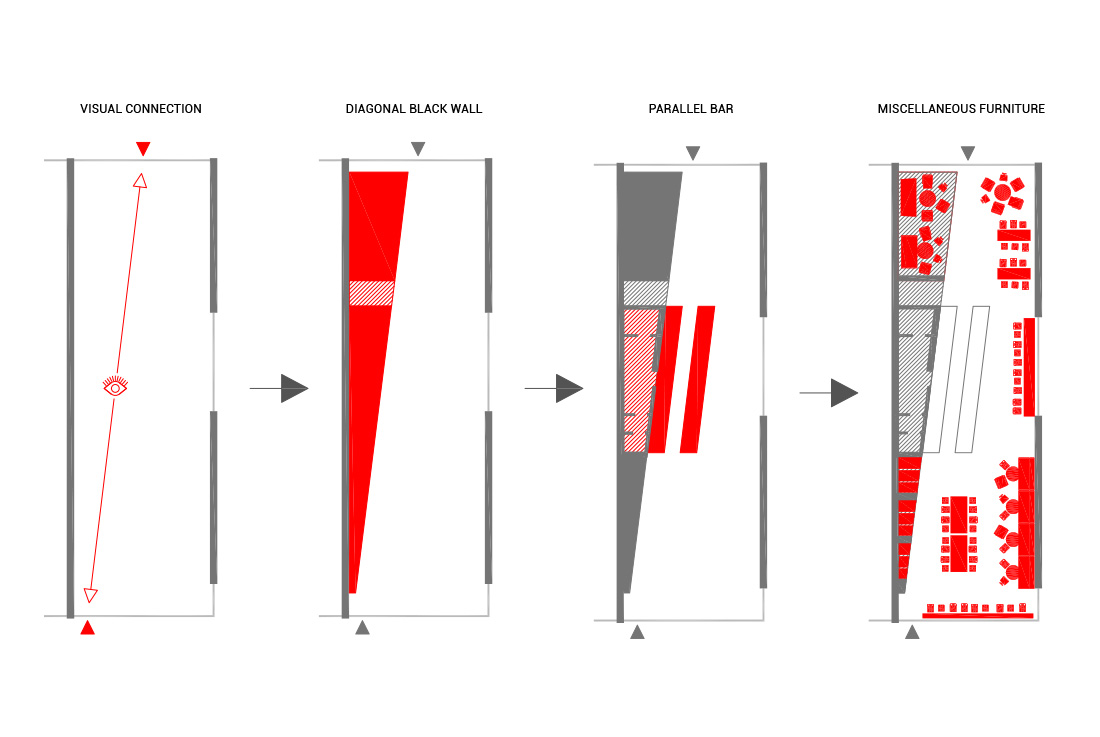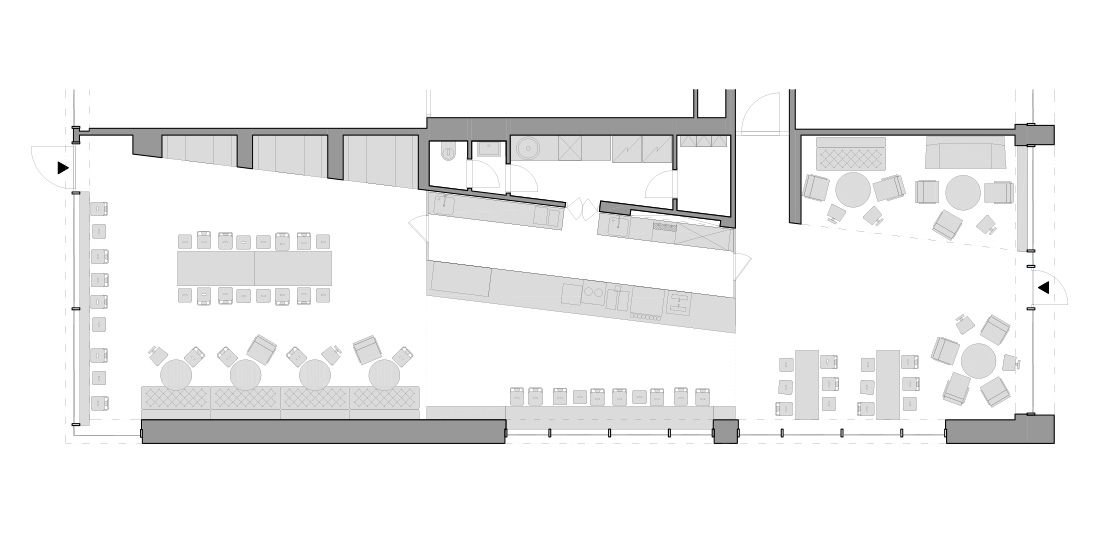 Credits
Interior
Kaplan Architekti; Libor Kaplan + Horalik Atelier; Tomas Horalik
Client
Rebelbean
Year of completion
2018
Location
Brno, Czech Republic
Total area
190 m2
Photos
Tomas Dittrich
Project Partners
OK Atelier s.r.o., MALANG s.r.o.
Related posts
Powered by