The apartment has a distribution of the early 20th century with a vestibule that is now part of the open day area. Leading is the desire to be preserving the spirit of the old building with its characteristic features elements, windows and doors.
The light grey window frames correspond to the colour of the ceilings and this is one of the design highlights in the project. The line between the ceiling and the walls correct some bumps, but in general the defects are not masked with gypsum board and complement the charisma of the place.
The new furniture has a modern design but is filled with classic materials and details. Accent is the natural tree, enriched and in various uses. All chatter decorations, shiny surfaces and "non-human" materials are consciously avoided. The design of the kitchen and other furniture is unusual and impressive with doors from oak massif, shaping with diagonal elements in frame. The parquet is stacked in large fish bone, repeats and enhances the effect of furniture. The chairs are a classic by Ton, but in the special red colour, becoming a strong accent. The table is design and implementation of Studio Funkt.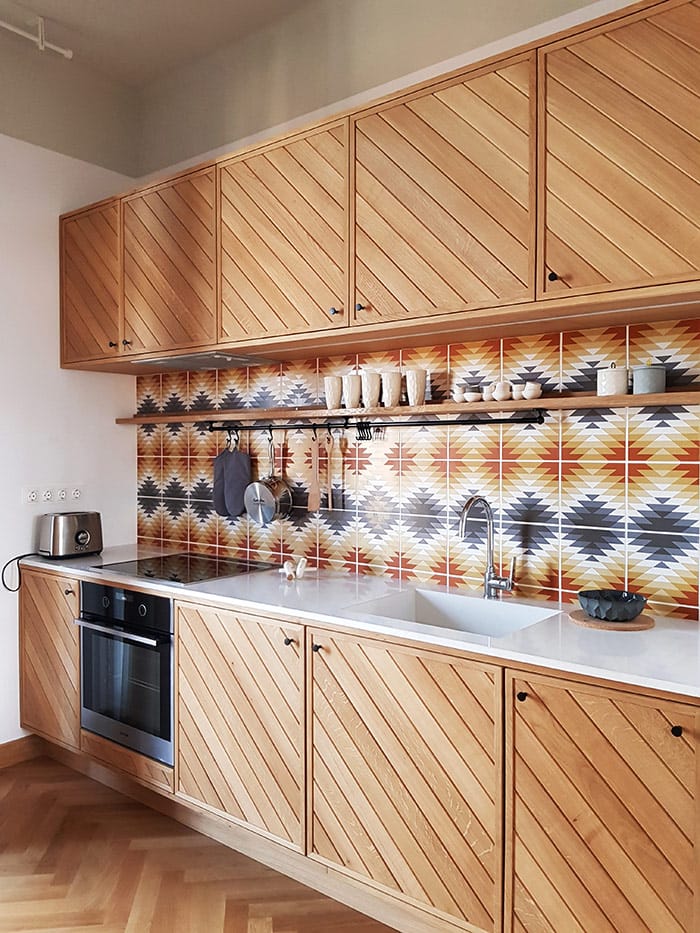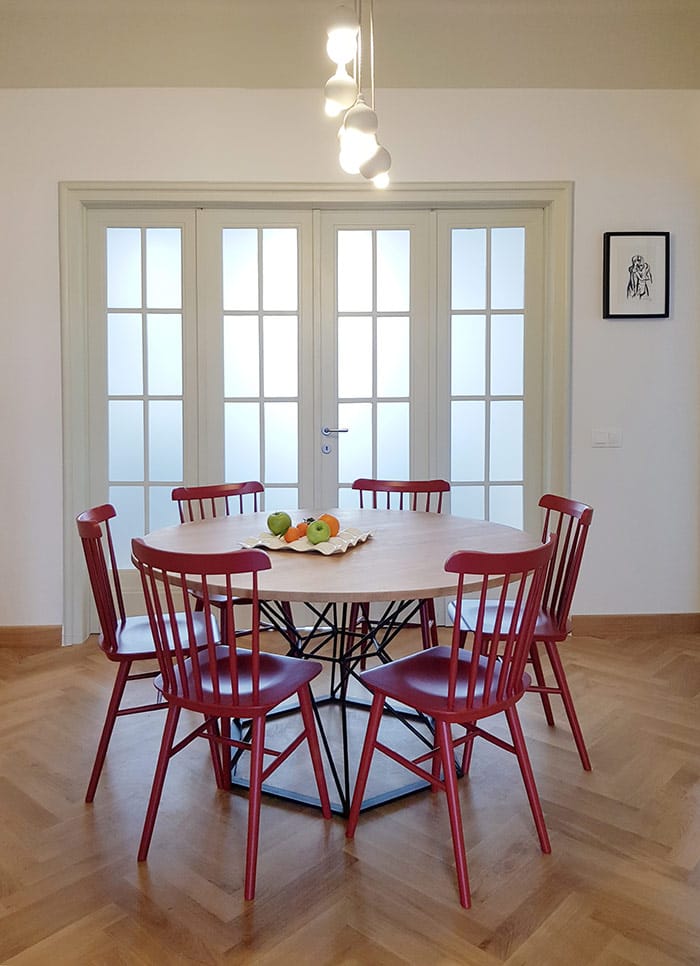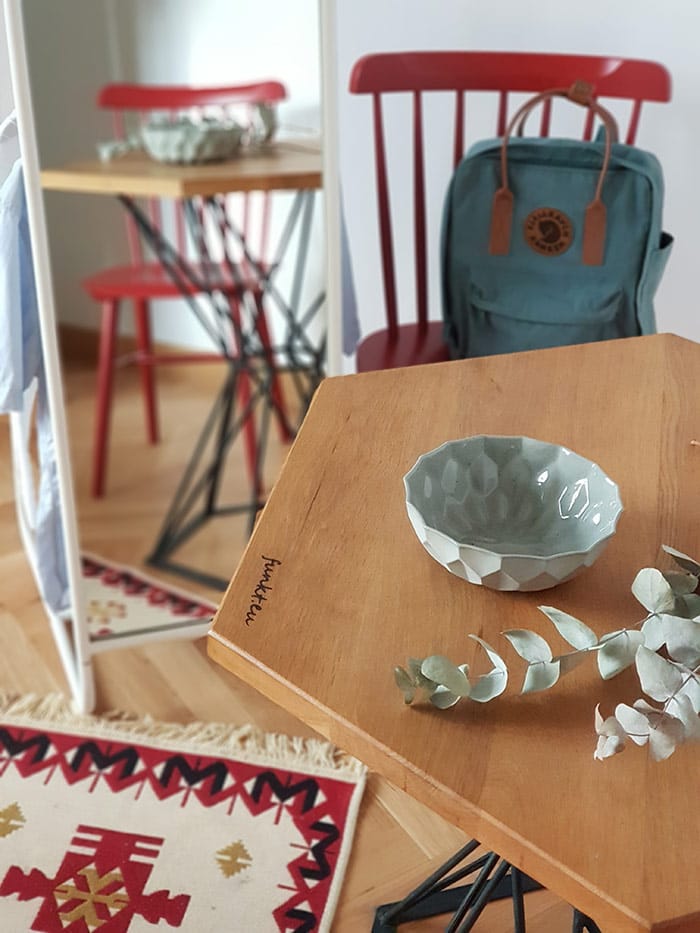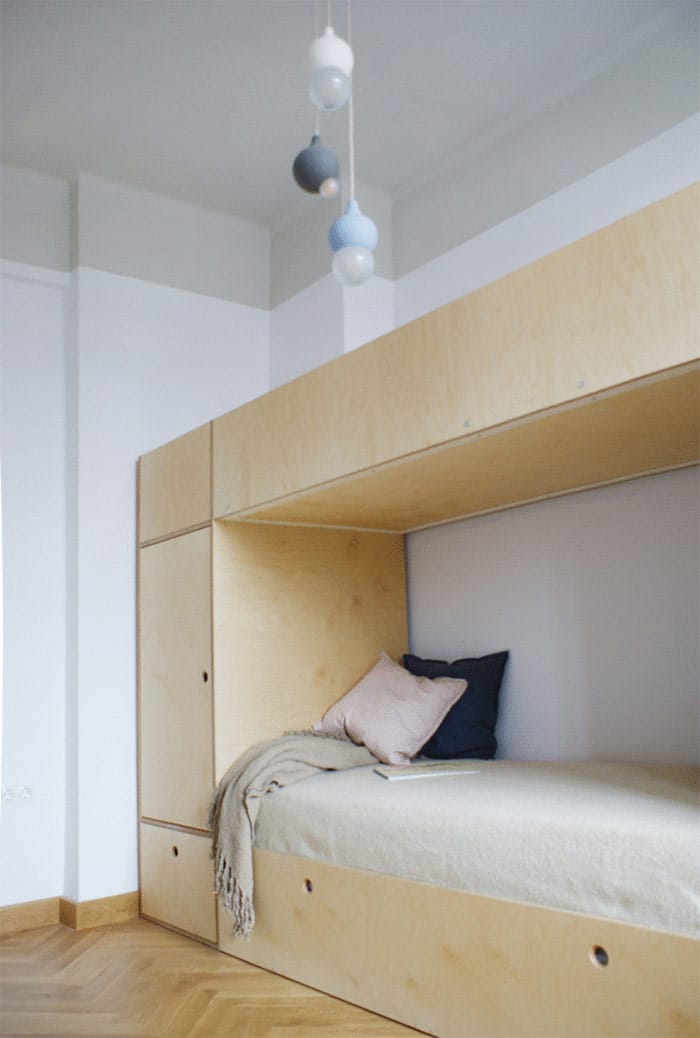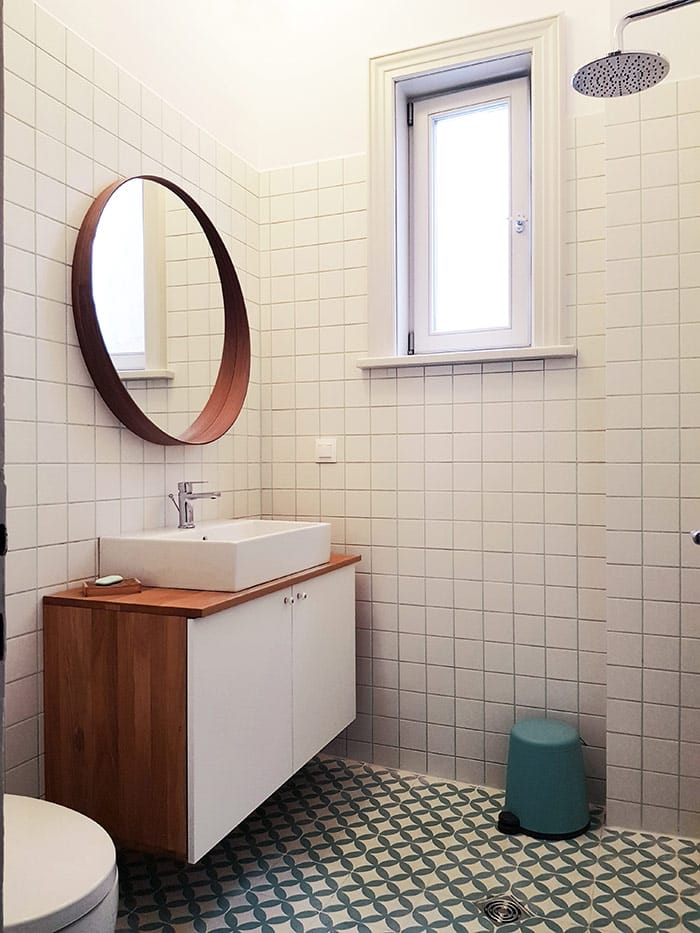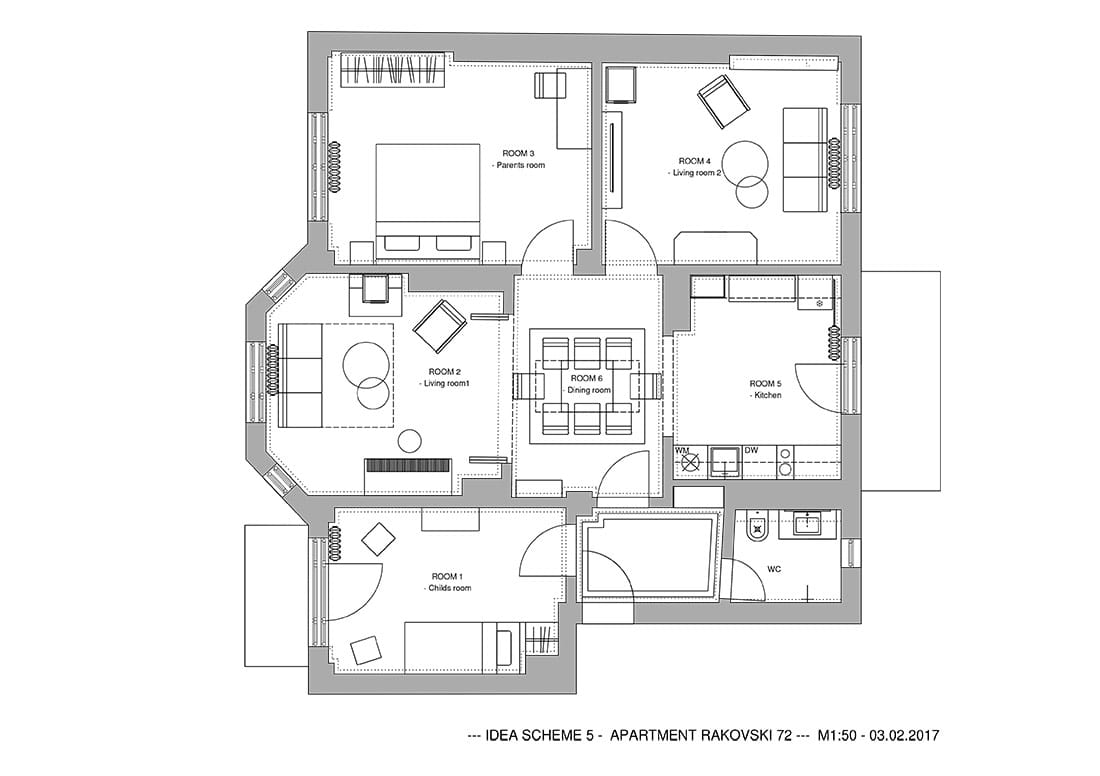 Credits
Project Partners
OK Atelier s.r.o., MALANG s.r.o.
Related posts
Powered by