Simona is a product and industrial designer. She currently works as a freelance designer. She also worked as an interior designer for IKEA Czech Republic, as a lighting and chandelier designer at Clartés s.r.o. where she learned more about glass materials.
After graduating at Academy of Arts, Architecture and Design in Prague in 2013 she gained experience as a product designer at 1to1design studio.
Based on her portfolio she was selected in the year 2012 for a six month internship at the prestigious Emily carr university of Arts + Design in Vancouver, Canada. There she managed to adopt innovative design techniques with focus on prototypes and with her team she successfully cooperated with the 18Katat company. She deepened her experience especially with wood and textile, which she enjoys to work with in design.
Her design focus is always on basic human needs. She takes our everyday experiences and makes them more pleasurable. Simona always likes to look at a problem from different point of view and tries to search for new solutions. An important part of her process is based on understanding the end user.
The key to success is according to her based on combination of functionality, emotion, simplicity and also sustainability.
Work experience:
2016- 2018
Interior designer co-worker for IKEA Czech republic
2015- present
Freelance designer
2014 – 2015
Designer at Clartés s.r.o.
2013 – 2014
Product designer at 1to1design s.r.o.
Collaboration with:
2011-present
HALLA, a.s.
Optimo Vista s.r.o.
2013
Domesi s.r.o.
2012
18Karat, Vancouver, BC, Canada
2010
SKODA Auto, Mlada Boleslav, Czech Republic
2008
Linet s.r.o., Slany, Czech Republic
Education:
Academy of Arts, Architecture and Design in Prague
Studio of Industrial Design
2012
Internship at Emily Carr university of Arts + Design
Canada, BC – Vancouver
Studio of Industrial Design
University of West Bohemia in Pilsen, Faculty of Art and Design
Studio of Product Design
Awards:
2017
GERMAN DESIGN AWARD SPECIAL 2017 for BENT luminaire
IF DESIGN AWARD 2017 for BENT luminaire
A´DESIGN AWARD AND COMPETITION 2017 for BENT luminaire
2012
Talent Designu / JUDr. Martin Ruzicka's Foundation Prize
2011
Lights for HALLA a.s.
Dean's prize 2011
Electrolux Design Lab 2011 / Top of 25 semi-finalists
Luminaire Bent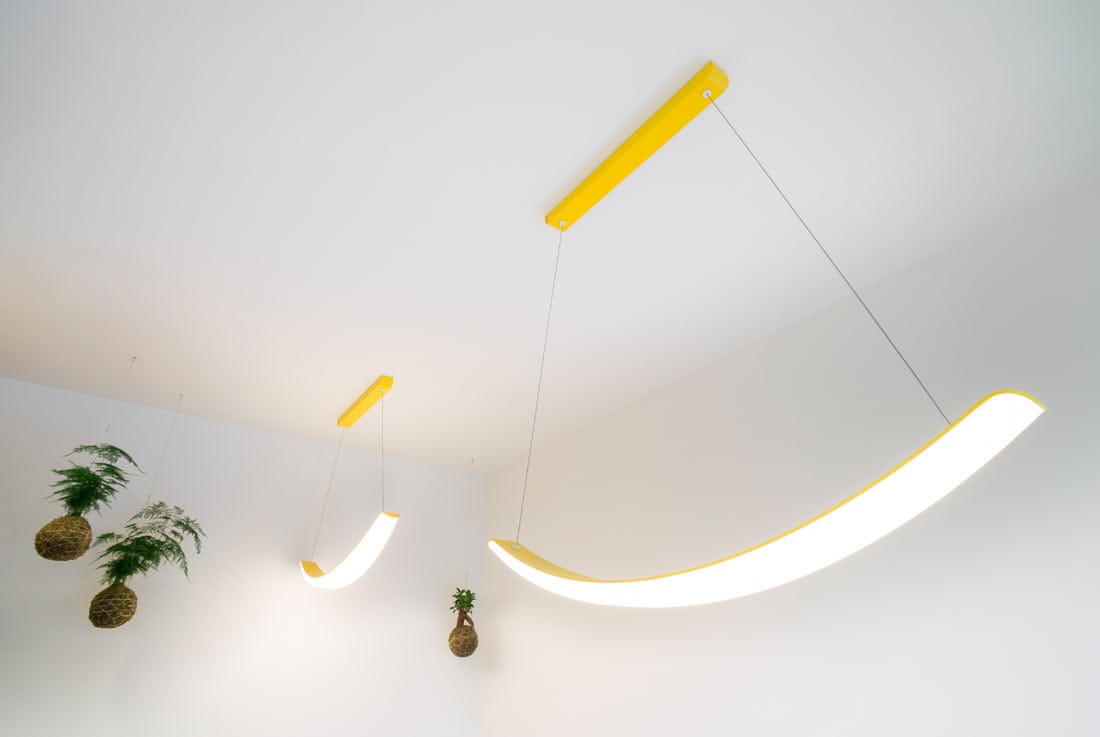 Luminaire Bent; Simona Hrušková │BIG SEE Awards 2018
Come SEE and listen at Business & Design 180°
FREE ENTRANCE ONLY WITH ONLINE REGISTRATION!
registration-business-design-180