Pizzeria Trappa is located in an industrial, office area of Ljubljana in a building from the 70's. The existing restaurant space was renovated and expanded with the awareness of the building's age and the area, that it is located in. The space is designed so that it creates a bright and relaxed environment and is also family friendly.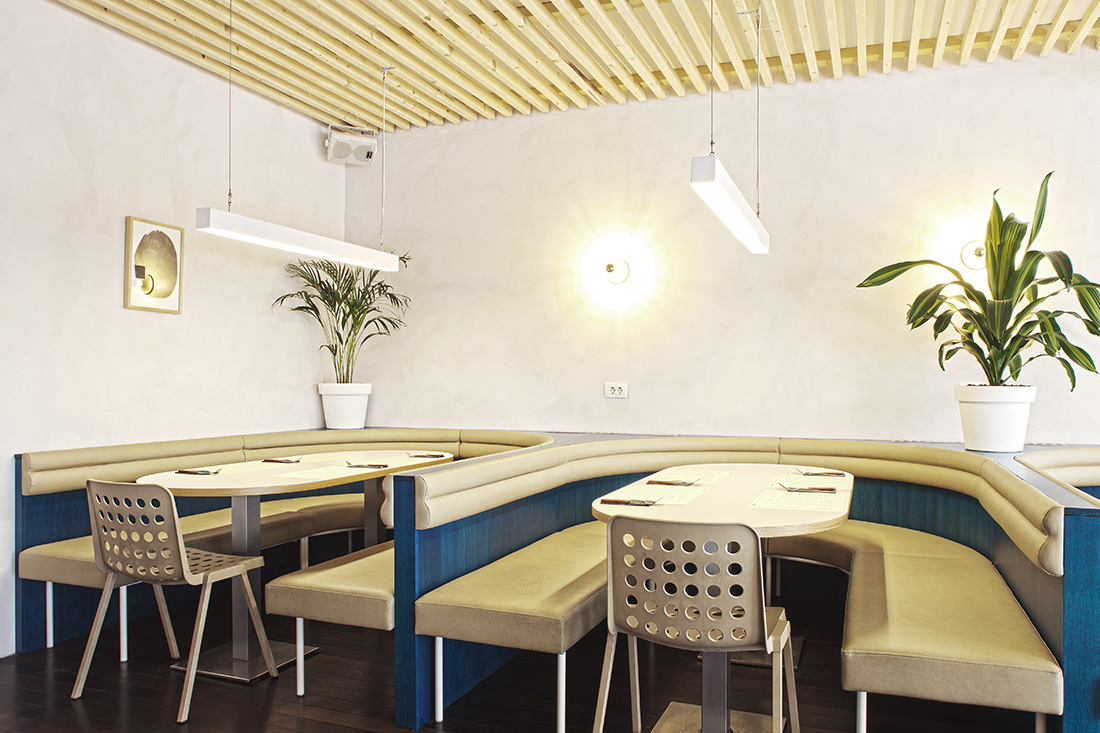 The biggest source of inspiration was the original bright red colour of the Italian pizza oven, that was the basis for the color palette. It led to the selection of turquoise blue for the floor and bright yellow accents. For the warmth, acoustics and to hide the electrical wiring, the concrete ceiling is covered with a grid of wooden slats. Also most of the tables and shelves are in oak wood.
The space is divided into 3 areas with different types of seating that create diversity and break up the large 300 m2 space. The seating booths, comunal table, beer bar and wine shelves were all custom designed for the space.
What makes this project one-of-a-kind?
The unique feature of the project are the bold colours and fun vibe.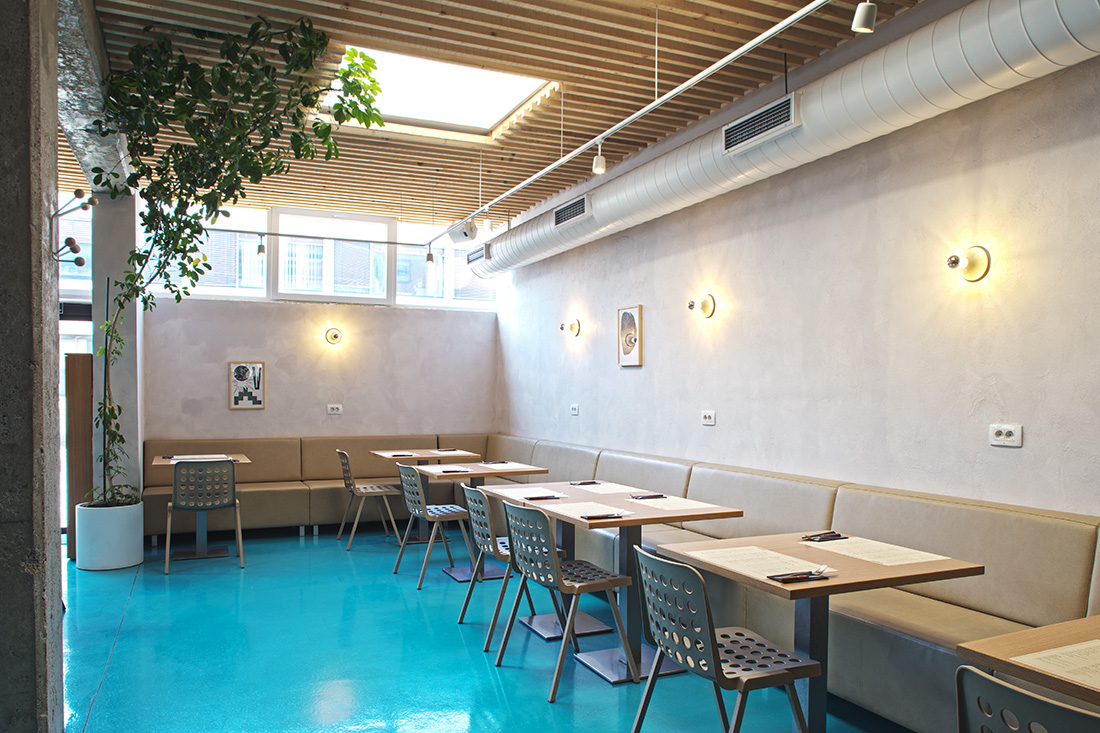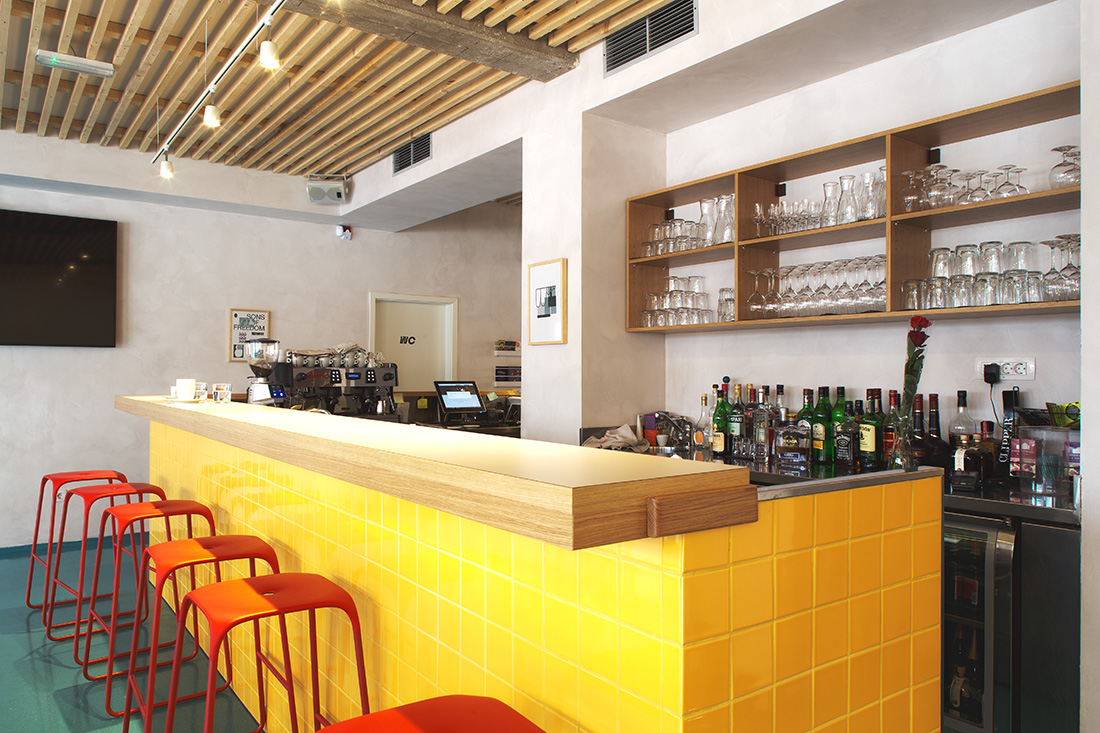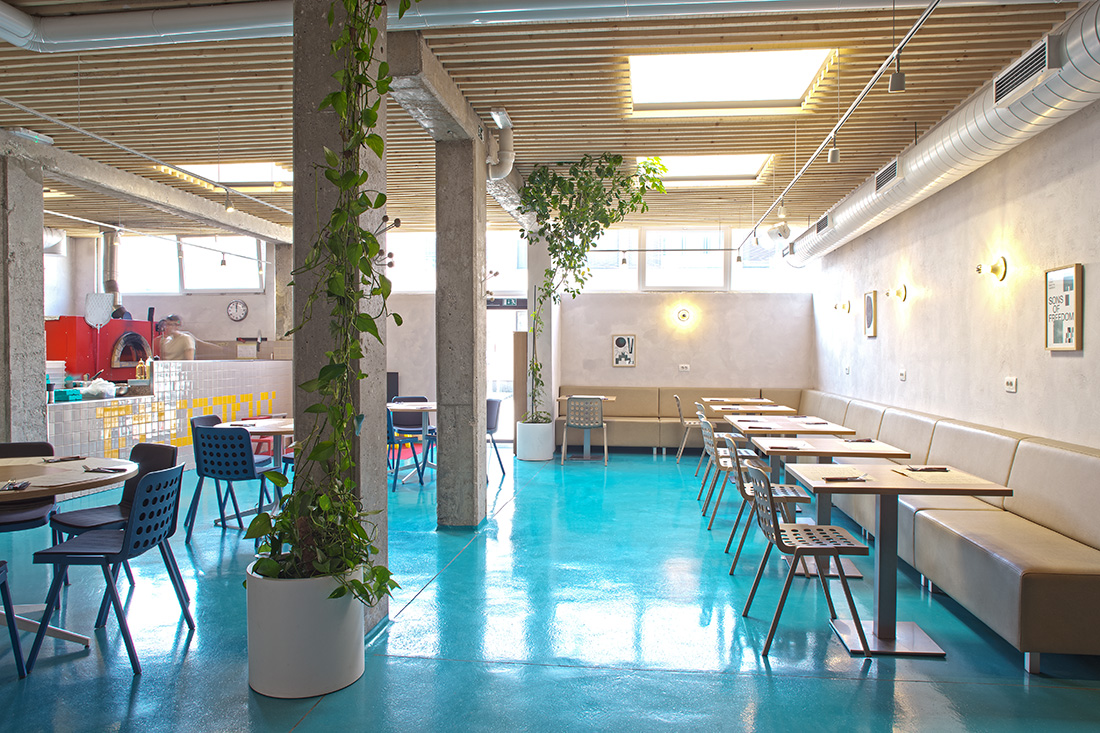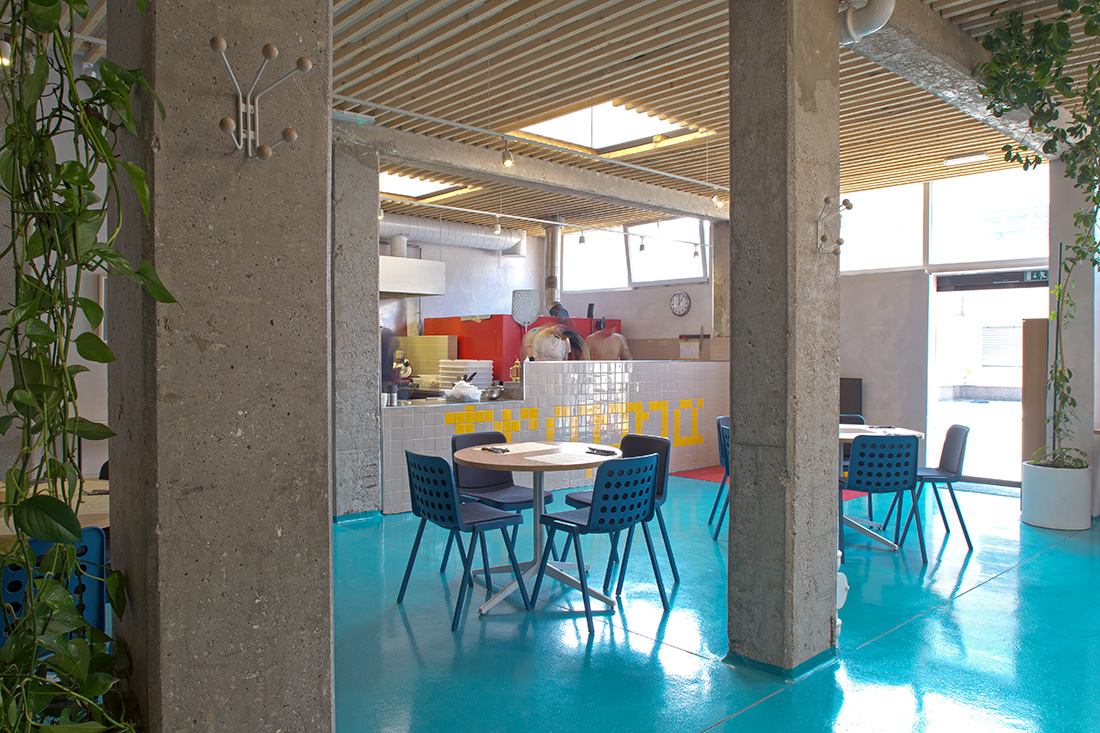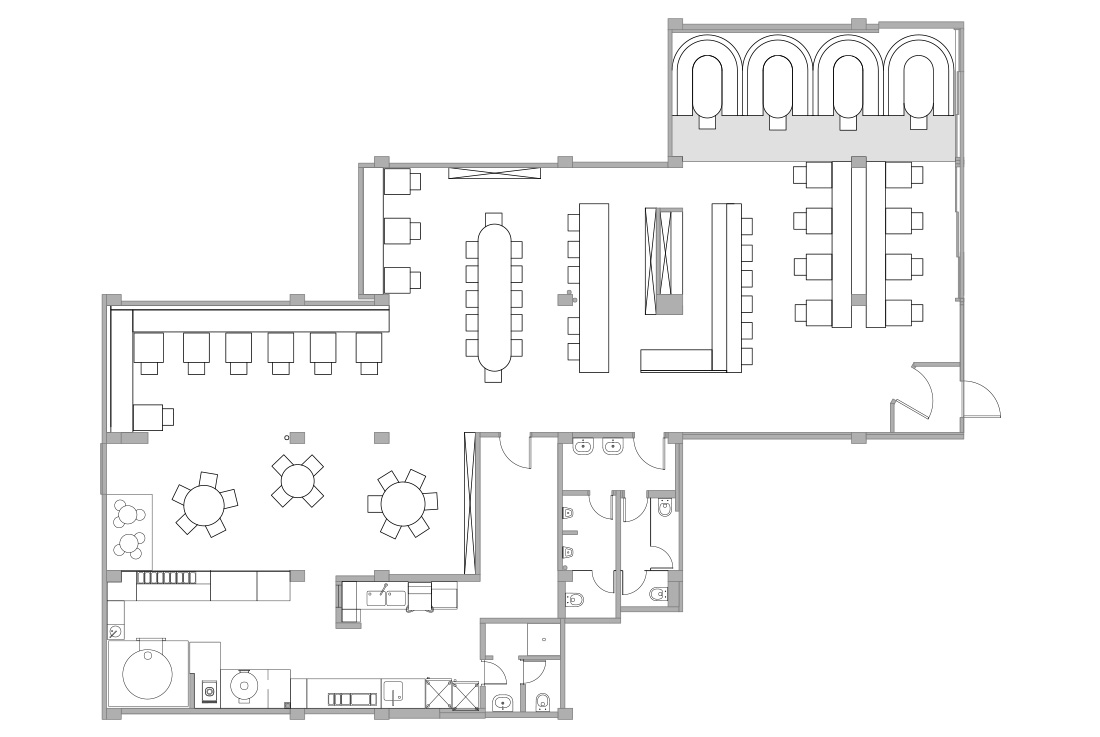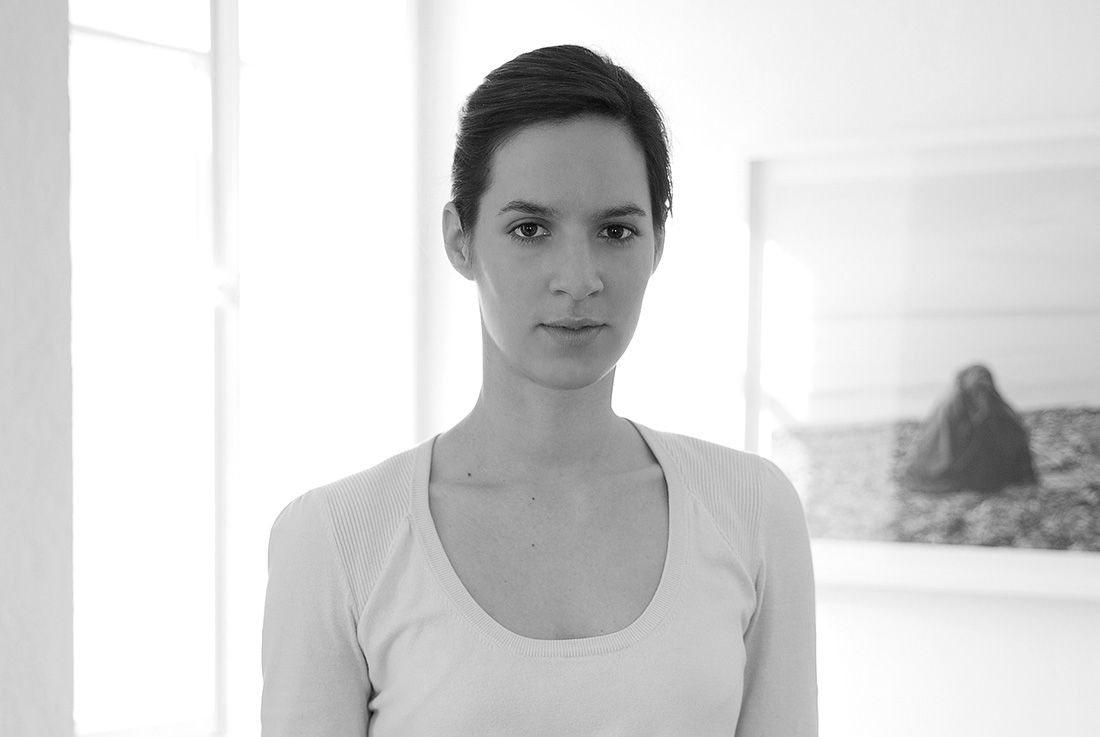 About the authors
Nuša Jelenec (1983, Ljubljana, Slovenia) studied industrial design at the Academy of fine arts and design in Ljubljana, Slovenia and one semester at HDK in Göteborg, Sweden. After finishing her studies, she worked in Italian furniture company Lago, for which she designed the Col-letto bed and received the Elle decoration international design award.
She is a co-founder of several design collectives and works inside a group or independently in areas ranging from interior design, product design, event design, environment and sustainability.
FILE
Author: Nuša Jelenec
Client: Trappa d.o.o.
Photos: Nataša Košmerl
Year of completion: 2018
Location: Ljubljana, Slovenia
Total area: 300 m2
Text provided by the authors of the project.