The site is situated in a gap between the family houses that form the banks of the river Dyje. Steep terrain of the plot has the original terrace landscaping with stone walls. Rock wall with Znojmo Castle, the Rotunda of St. Catherine and the Church of St. Nicholas rises above the opposite of a river bank. The house has three floors facing the waterfront side and one floor facing the slope side. The northern part of the house facing the waterfront is formed by sloping roof following the shape of the neighboring roofs. The green roof is optically transforming into a rising garden above the house. Window openings of children's rooms and living space windows are cut into the green area of ​​the roof. The eastern wall of the house is extended and recessed, thus enabling the illumination of the bedroom and the corridor on the second floor. The main living area is located on the top floor and it is connected to the outdoor terrace and garden on the southern side. The living space benefits from main advantages of the site, which are beautiful views of the Dyje river valley and the opposite rocky slopes with important historical monuments of Znojmo.
What makes this project one-of-a-kind?
The unique atmosphere of the place runs through the whole house and becomes part of it.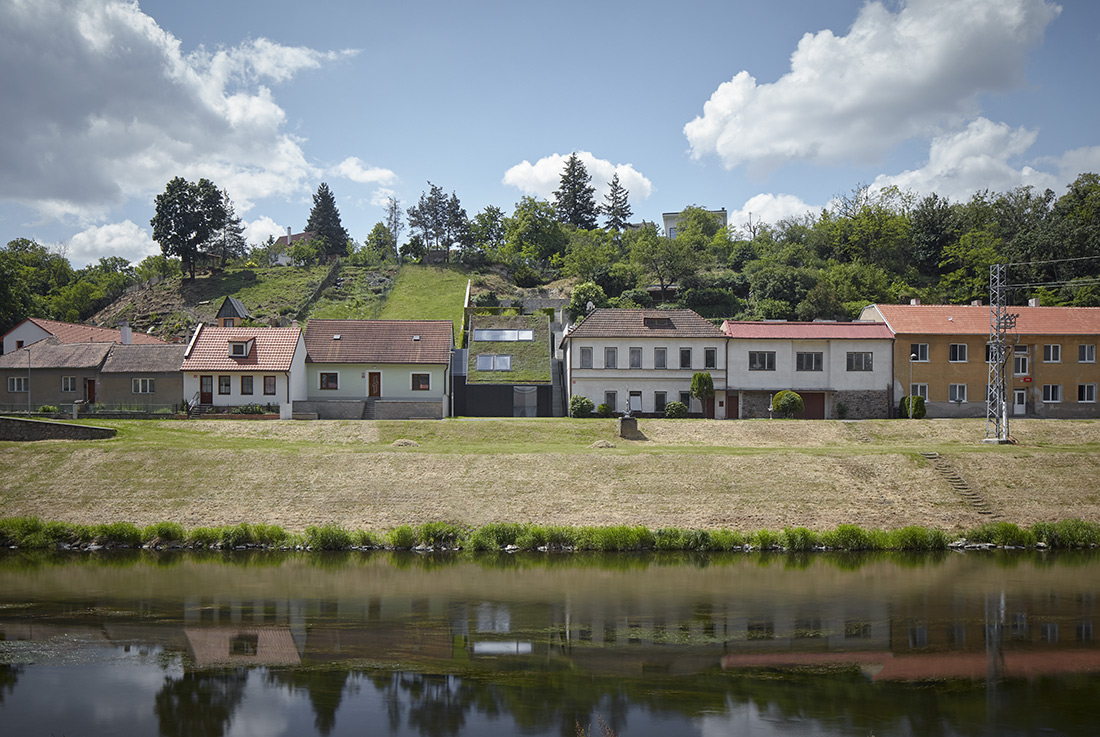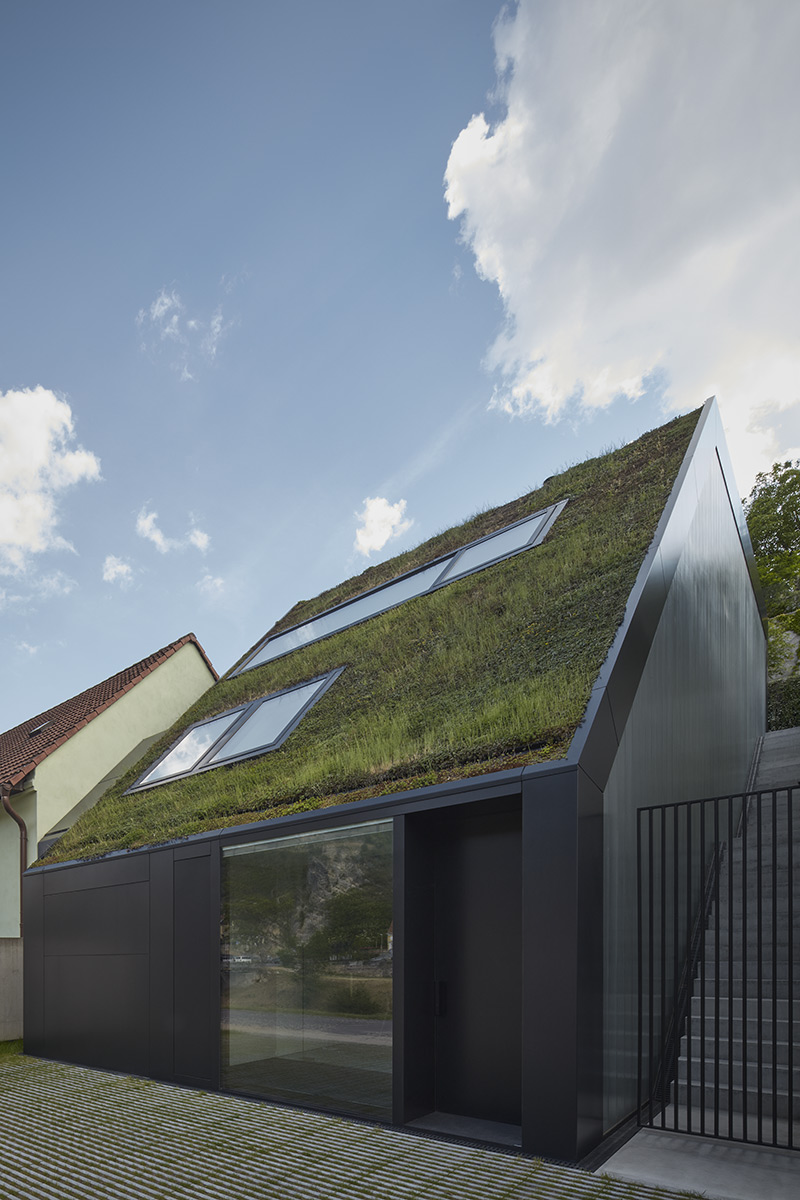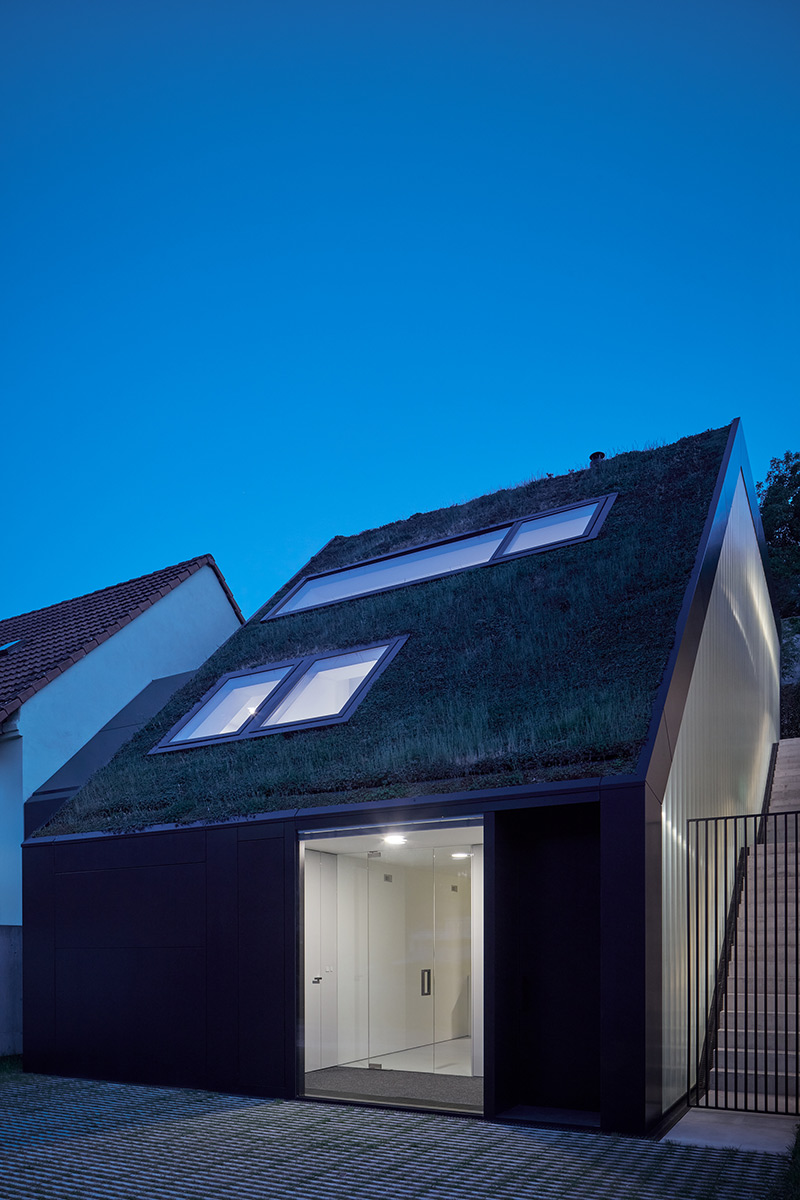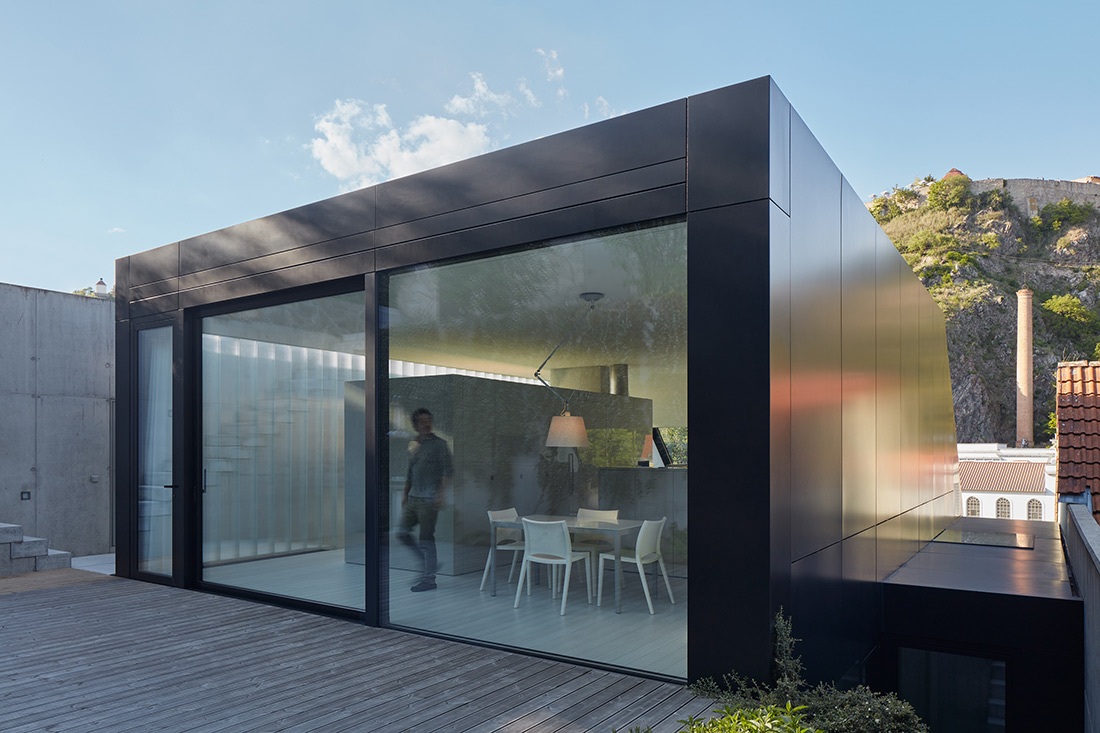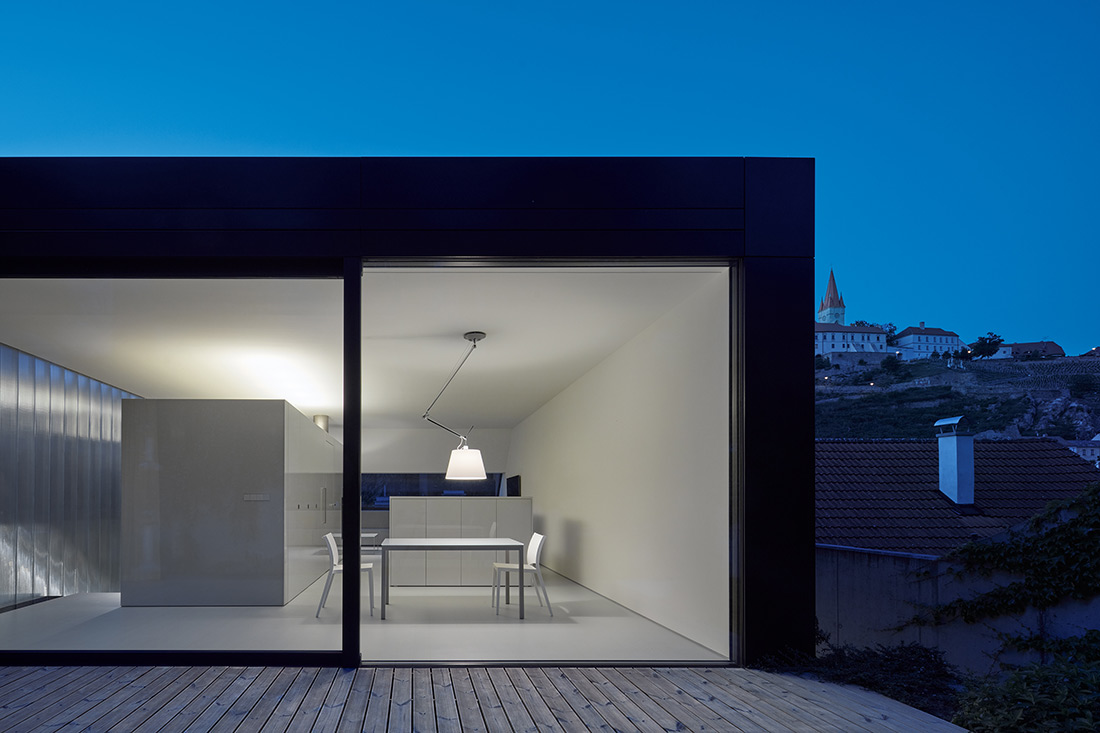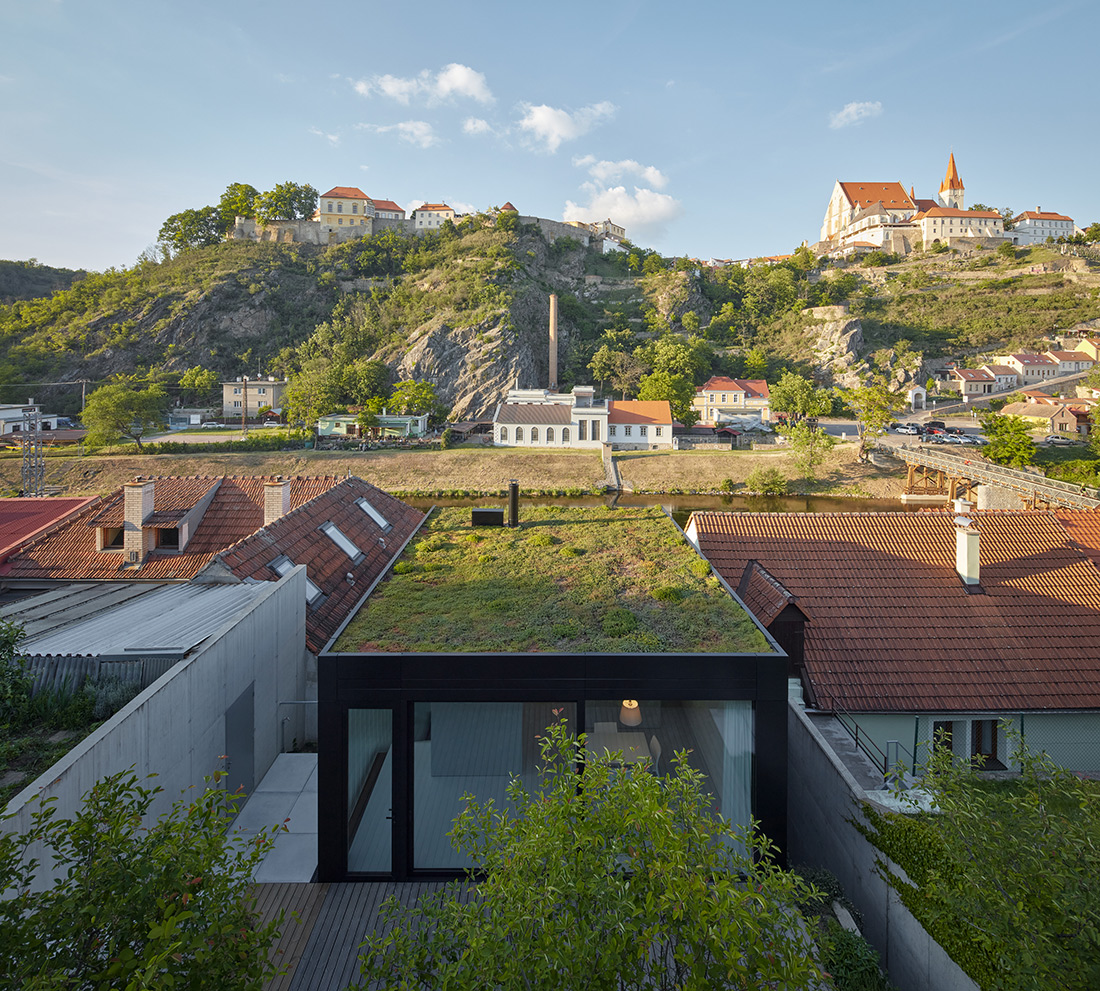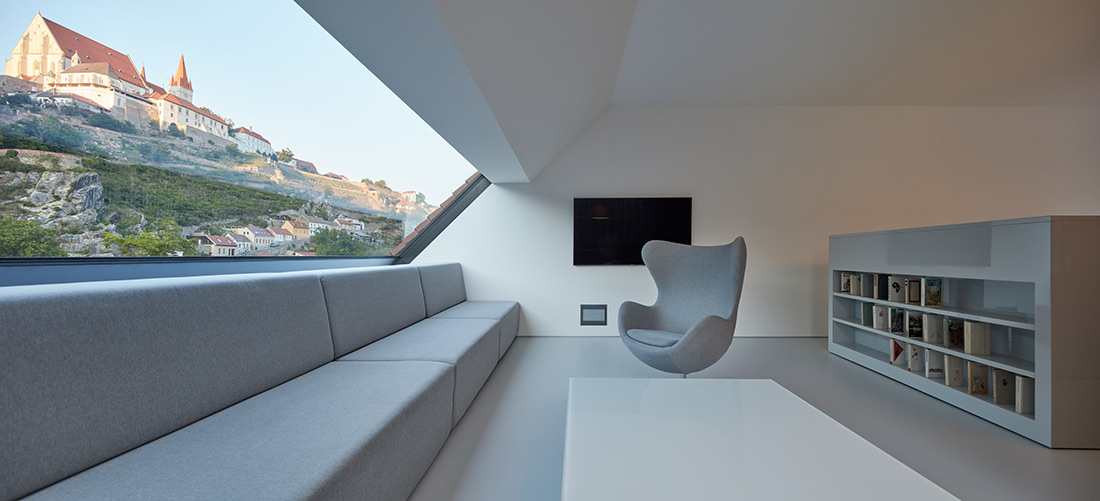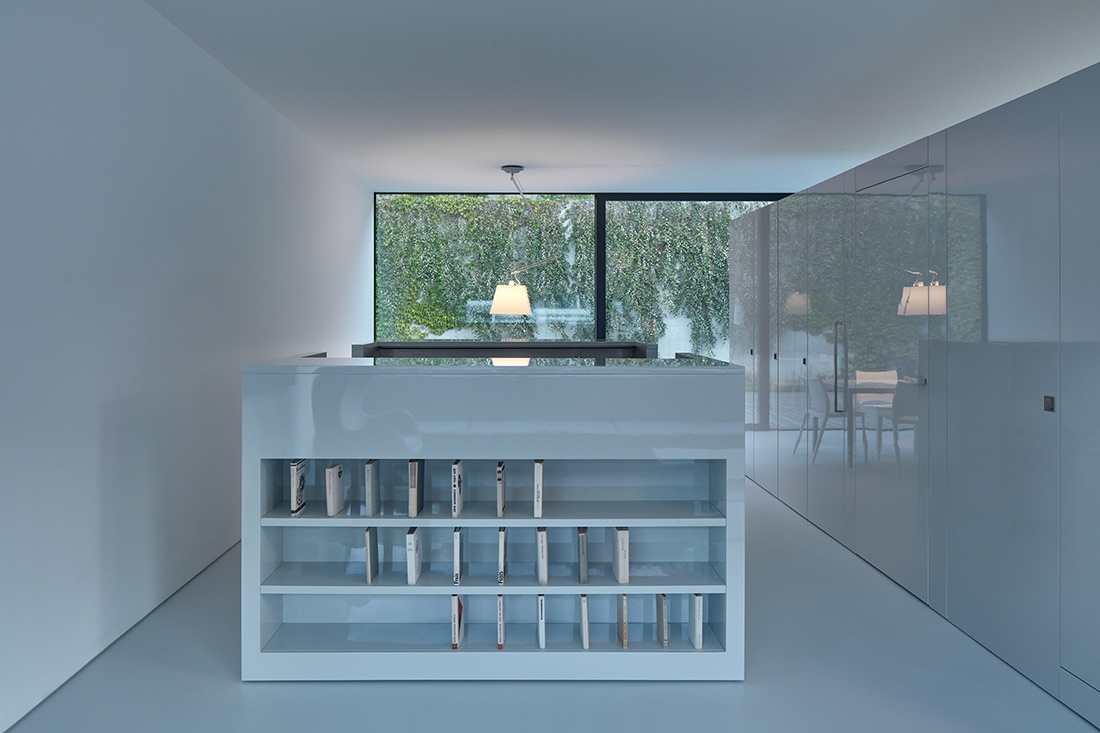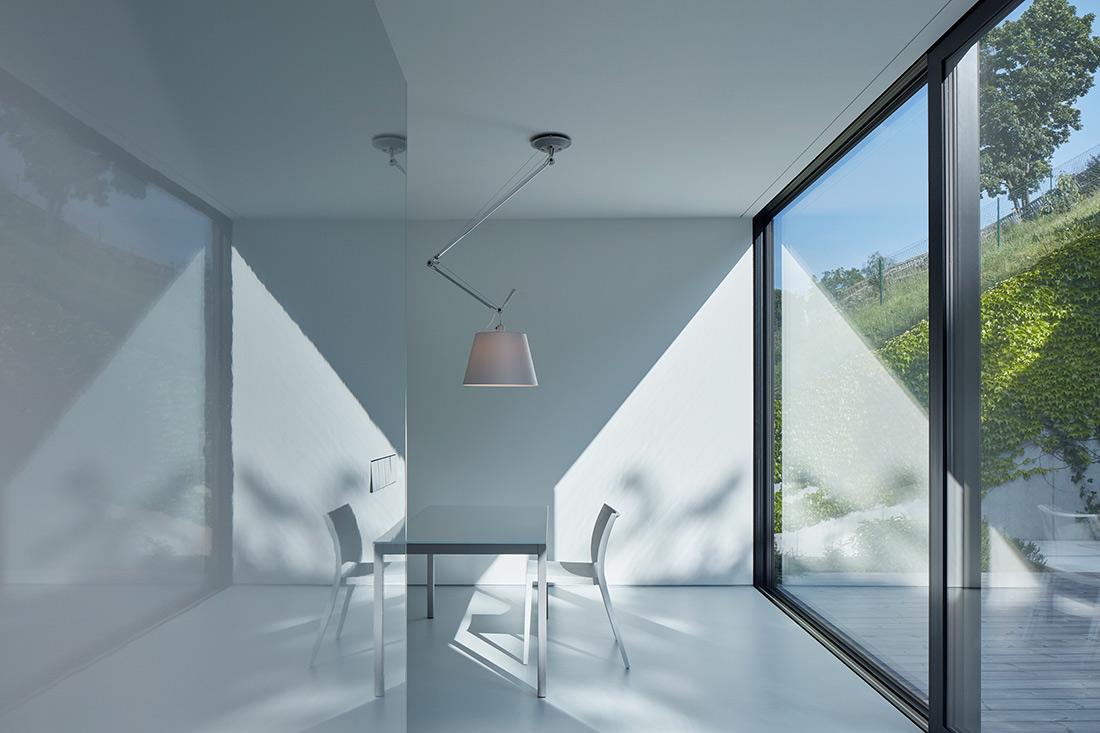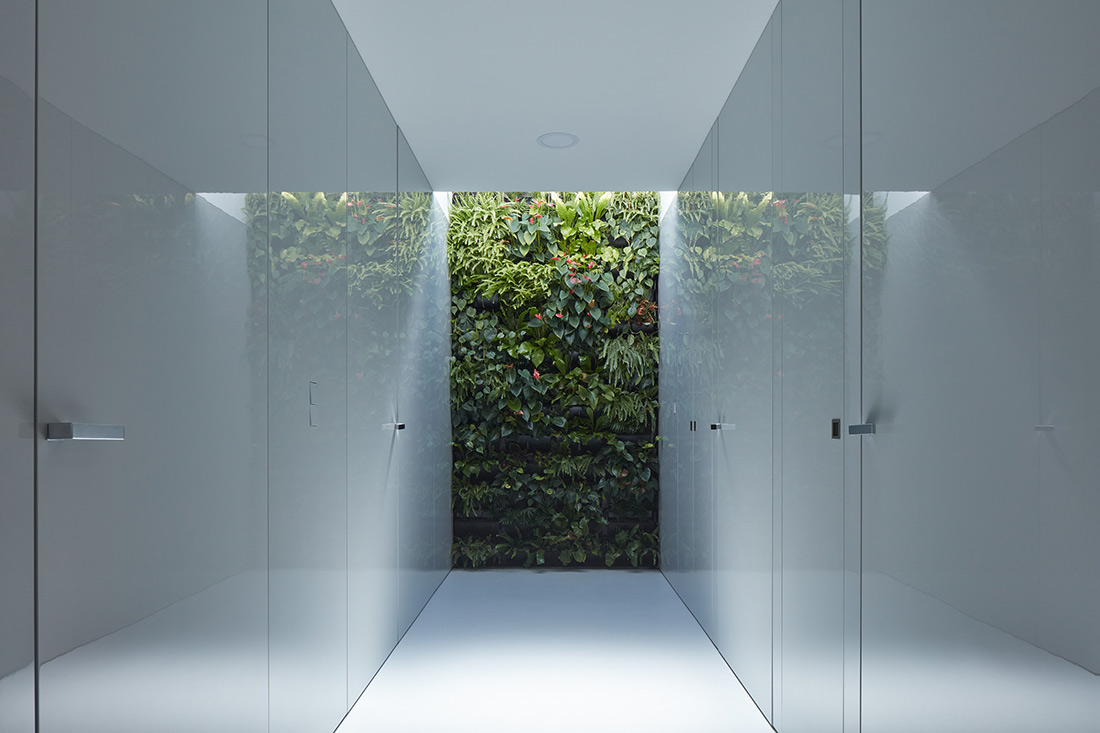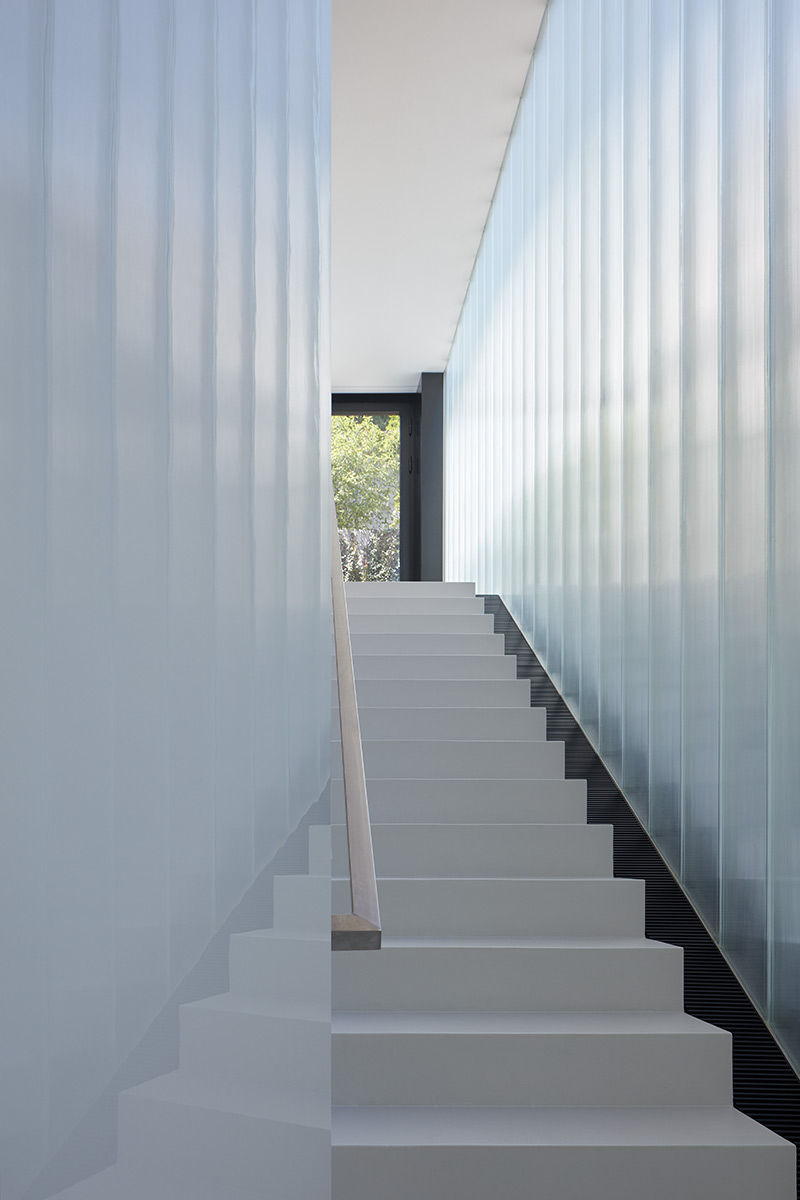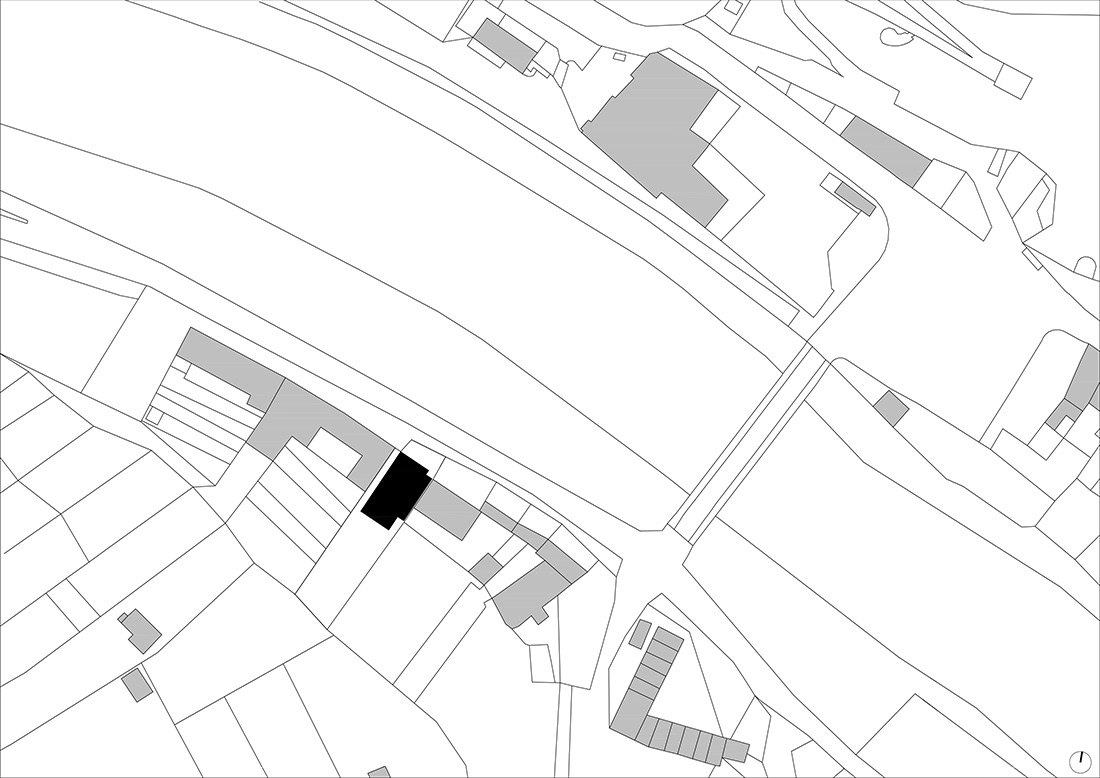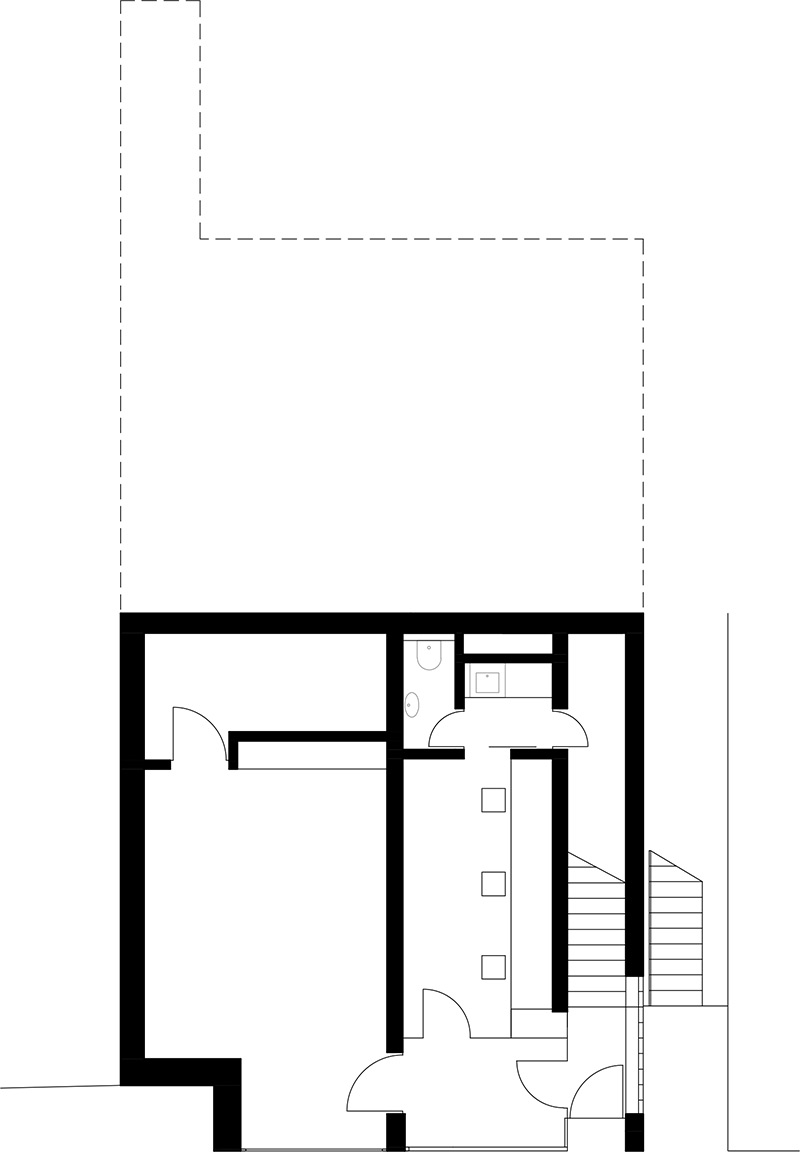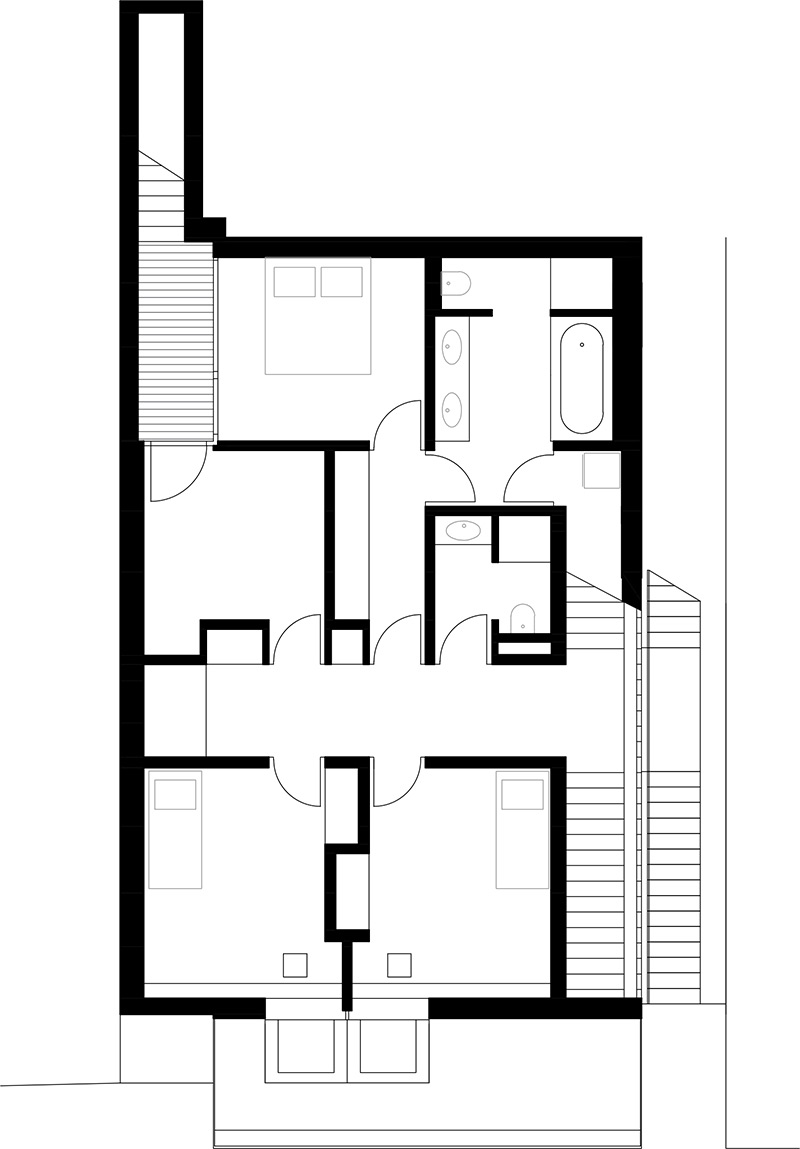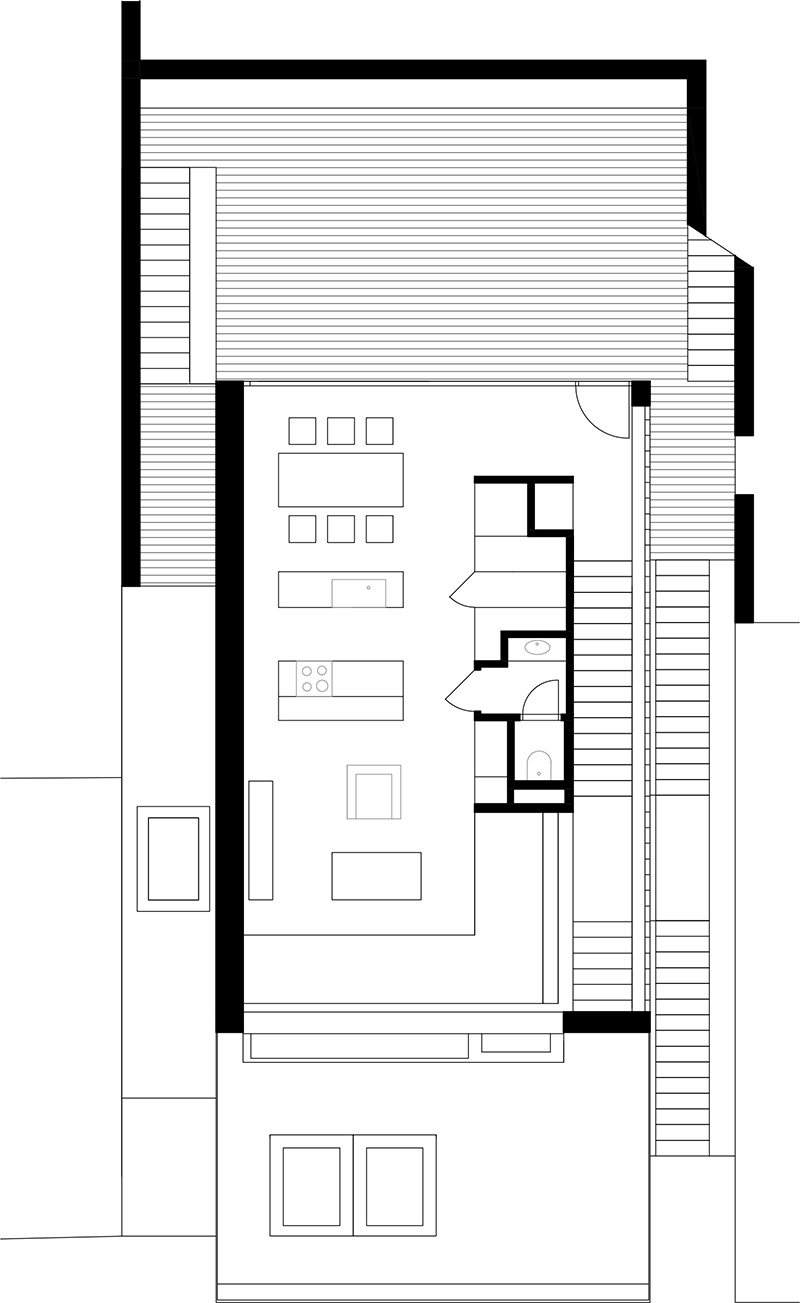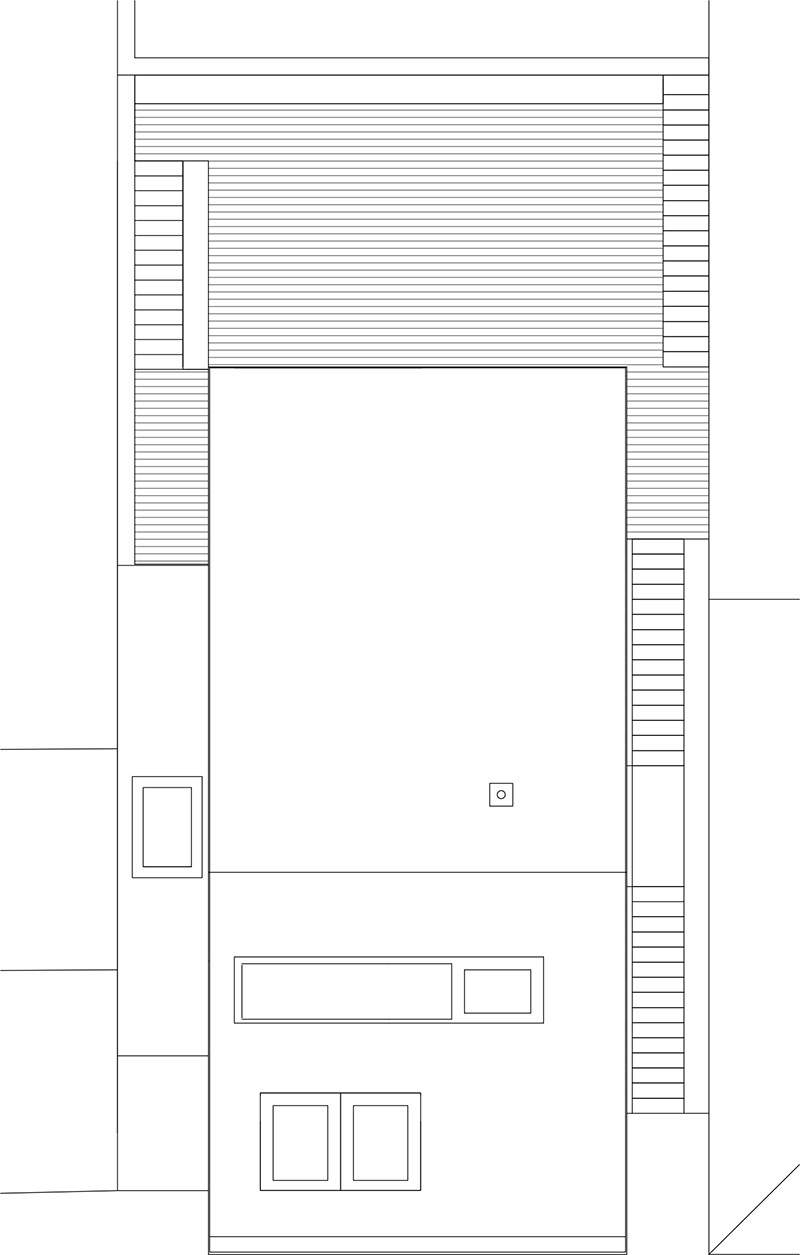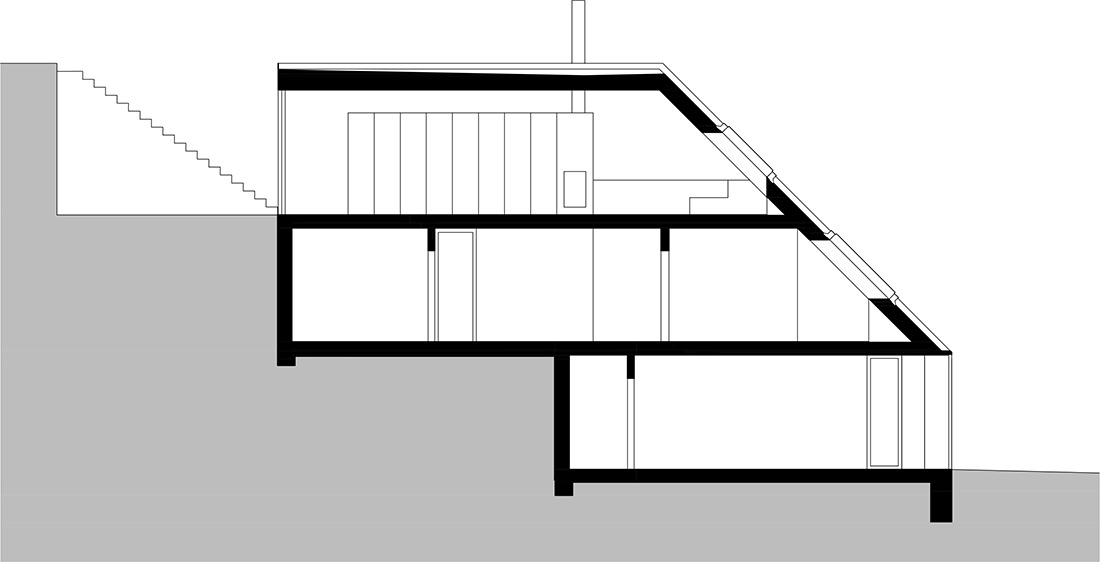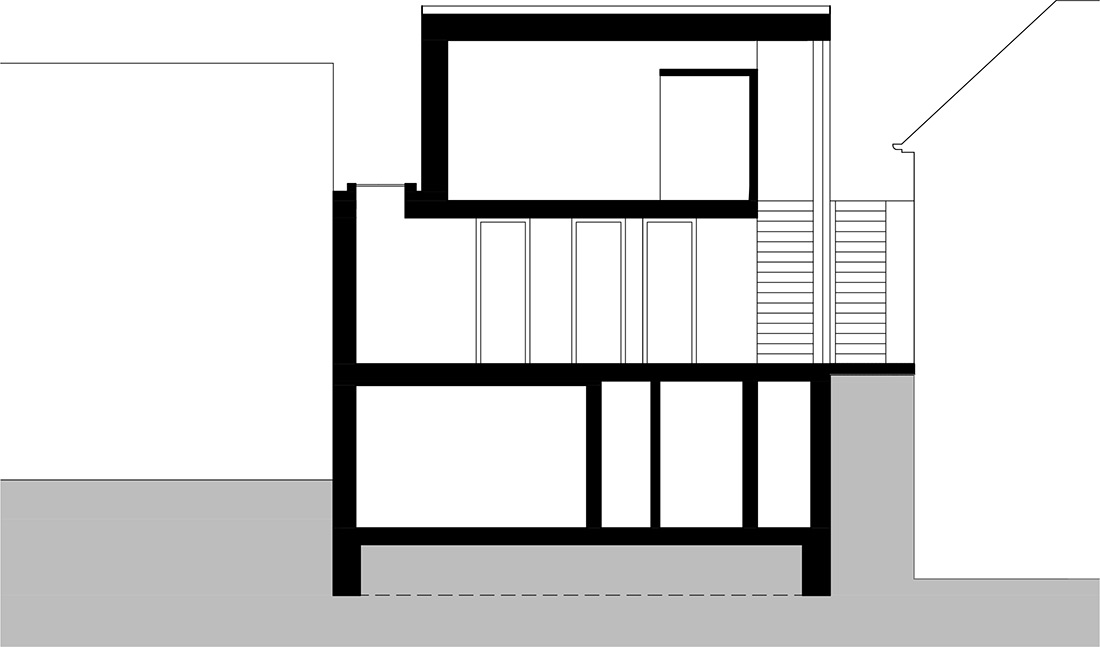 Credits
Architecture
Kuba & Pilař architekti; Tomáš Pilař, Ladislav Kuba, Norbert Walter
Client
Private
Year of completion
2019
Location
Znojmo, Czech Republic
Total area
186 m2
Site area
439 m2
Photos
BoysPlayNice Photography & Concept
Project Partners
Dolníček – Dodo, s.r.o., BrightCon s.r.o., Gessi S.p.A., Glasfabrik Lamberts, Artemide, BASF, WICONA
Related posts
Powered by