Owner of spacious apartment in Prague, Vokovice decided to add a minor one on the same floor.We transferred single studio into the guest house for guests whose are visiting young international family from far far abroad and for longer periods of time.
In general for family members and friends. It has a complete infrastructure to enable them to stay in touch without ever get the feeling that they are a nuisance. Separate kitchen with bar/dining table, on the contrary gives them sufficient facilities for the preparation of news from home cuisine and the opportunity to become the host for a moment.
The apartment is spatially relatively modest, generosity was added by investor, who was not afraid to invest in a complete replacement of all components supplied as standard. We could take out reconstruction utterly. The apartment is changed from plan, bathroom and doors, including frames. Old damaged floors were replaced by the unique polyurethane squeegee. The apartment is cleaned out and old sector kitchen replaced by newly designed custom furniture, completed with high-quality chairs. We pointed our attention on the selection of optical zones between kitchen / bedroom. Compared to the original 1 + kk contemporary space is defined by multiple zones. Large bed is not just for sleeping, but also provides a seat and storage for linen. On the wall is a library. In case that the guests need working space is there implemented desk and round mirror for "goout" preparations.
In the hall, which is connected to the bathroom and storage room, a wardrobe rised up. Owner with a passion for cycling has reserved space in the midlle for his beloved road bike . He also starts his cycling trips here whenever the guest house is not occupied. For sure there are some spare bikes in a storage room. It is in a case if someone from the guests fall in cycling love when passing the corridor.
For this reason bathroom has a shower instead of tub, which better serve guests and athletes. So let's go into the pedals and safely back!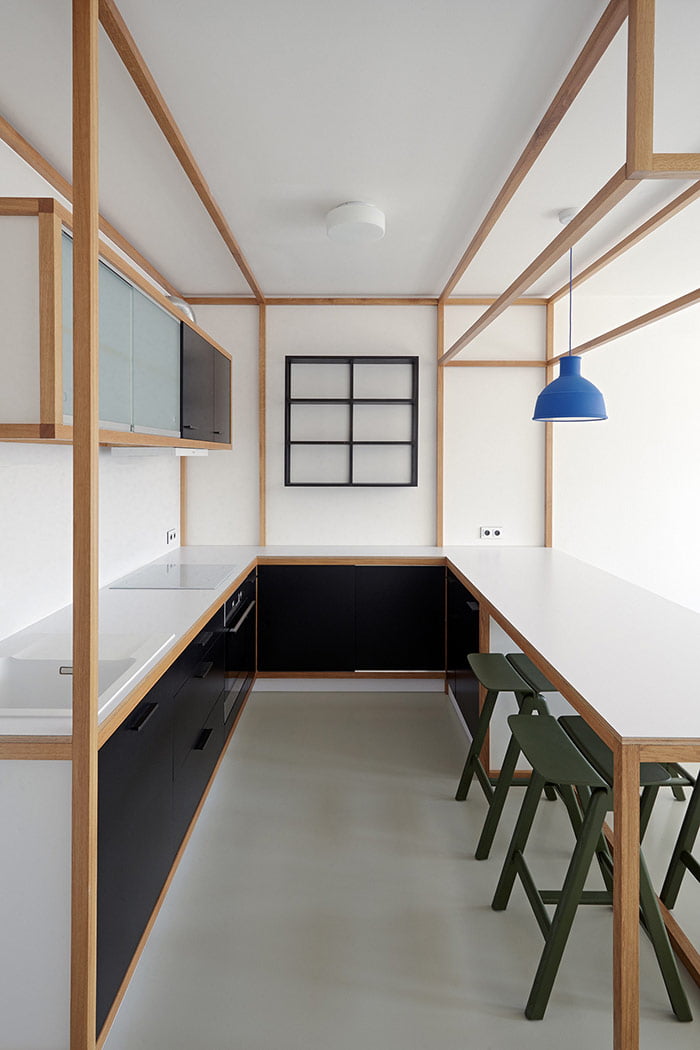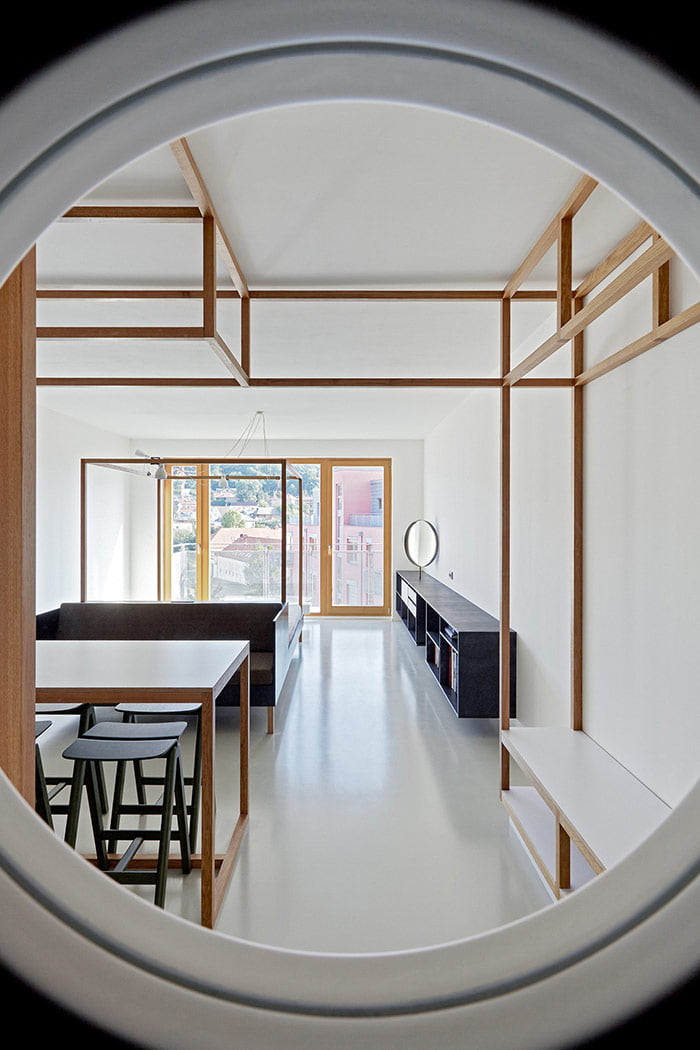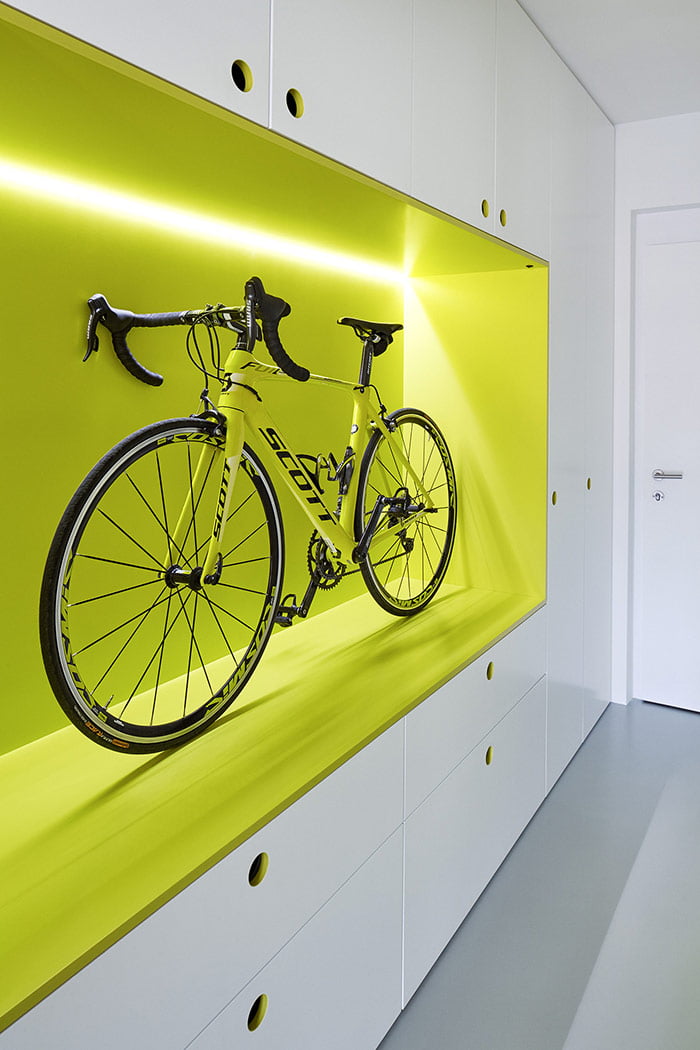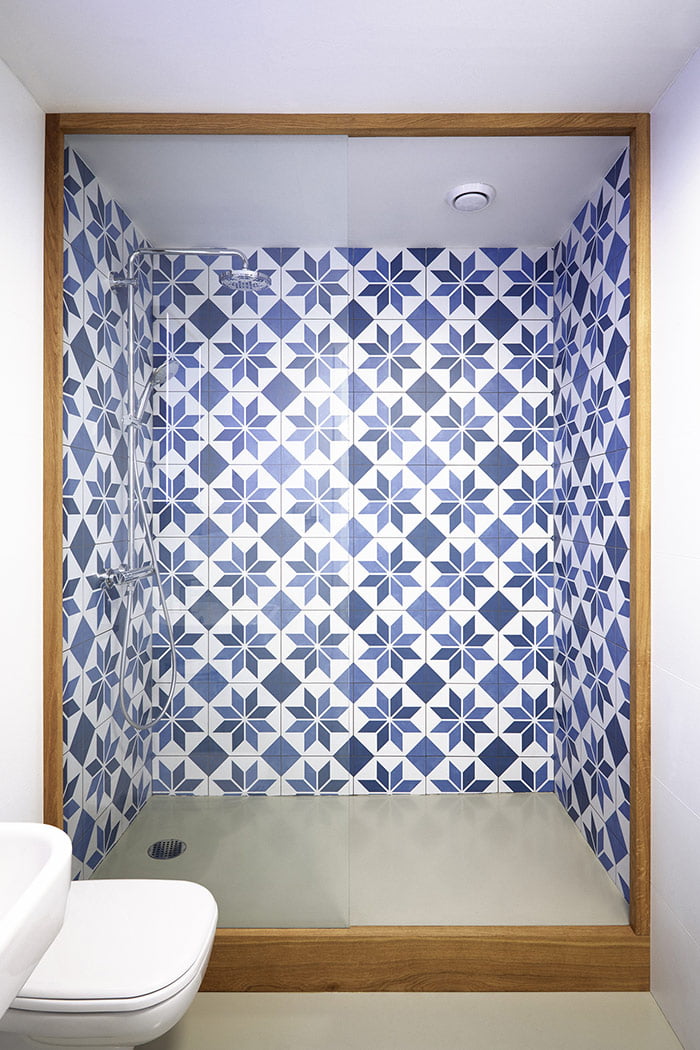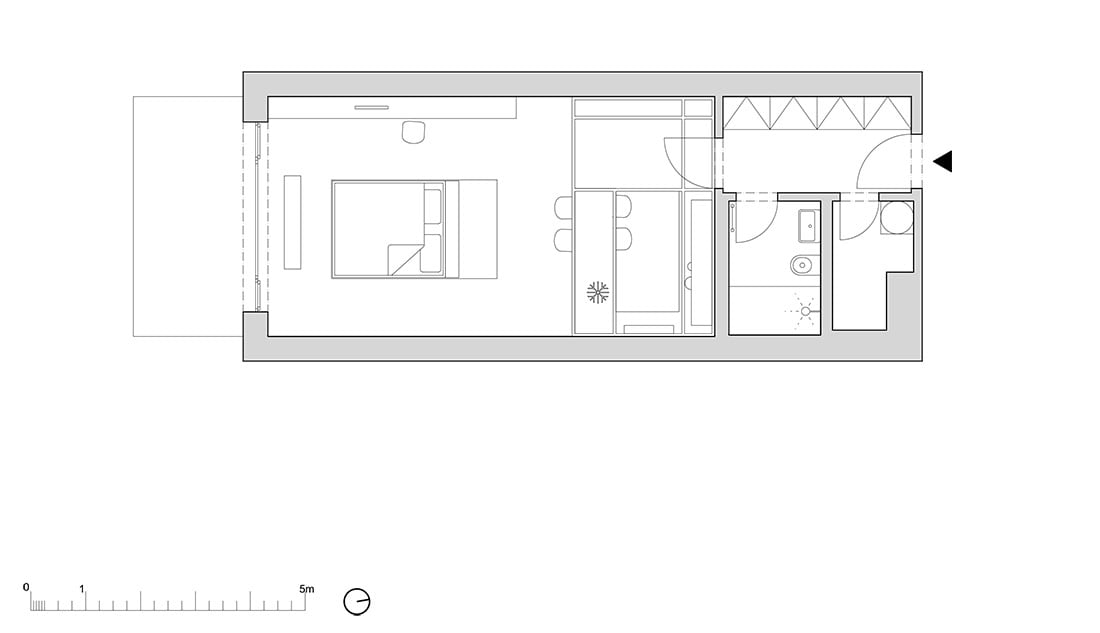 Credits
Architecture
Mjölk architects, DDAANN
Client
Private
Year of completion
2015
Location
Prague, Czech Republic
Total area
90 m2
Photos
BoysPlayNice
Related posts
Powered by