movo is a mobile office unit, taking up minimum surface area and simultaneously facilitating maximum functionality and comfort. Upon the completion of today\'s work, movo transforms into an attractive design element that fits perfectly with the interior of any home. Even though movo units are visually different, their unifying characteristics are mobility, foldability, lockability, storage space and integrated power outlets. The user can choose between six movo models and select the one that best reflects his/her character, style and work needs. The models are different in design, size, equipment and finishing materials. There is also a possibility of personalization by applying brand colors and the company logo.
movo changeability is innovative and unique. The compact workstations can be turned into lockable sideboards in just a few steps, which function as aesthetic individual pieces of furniture.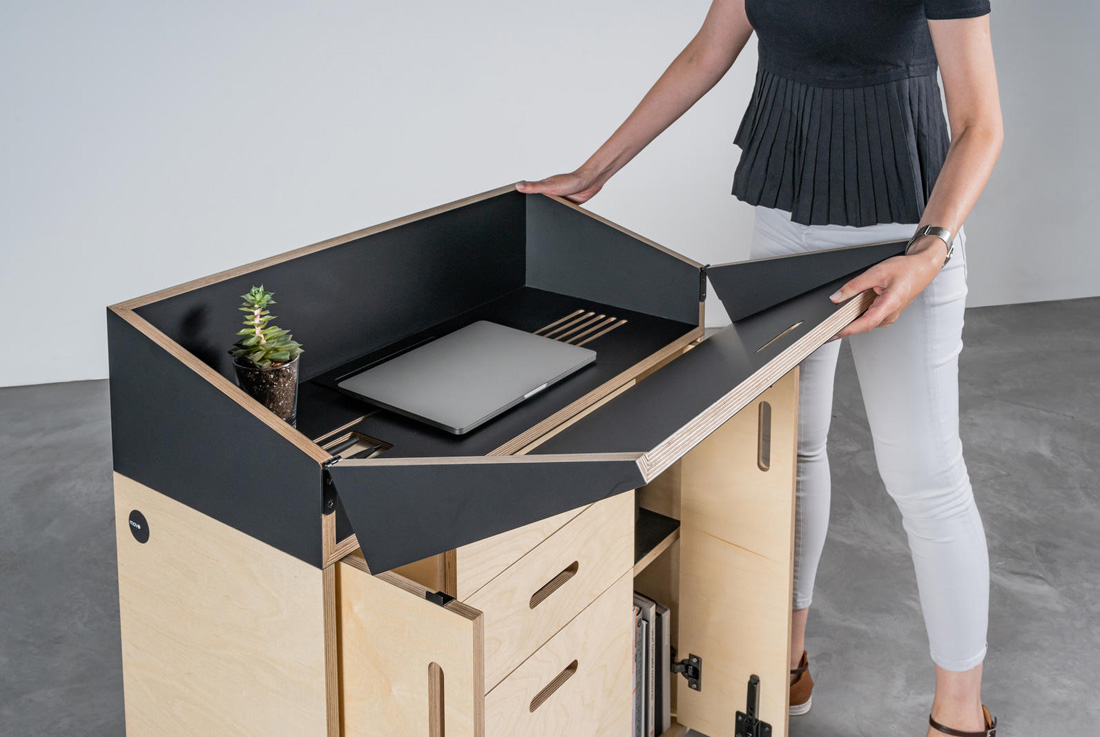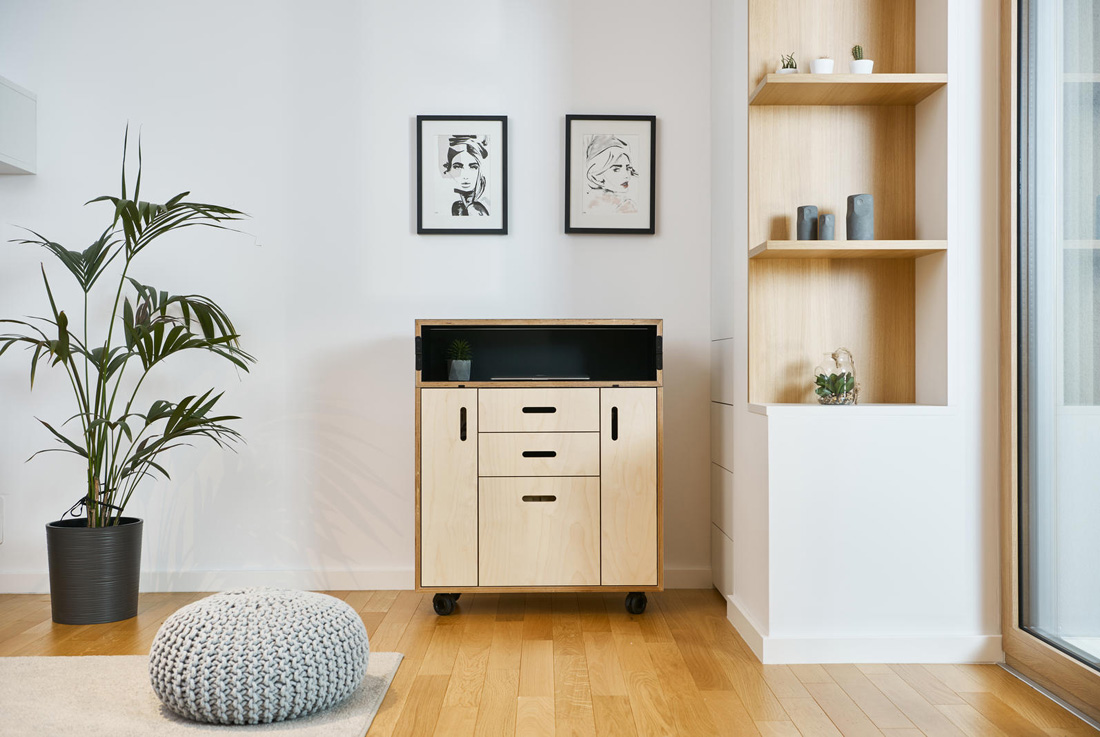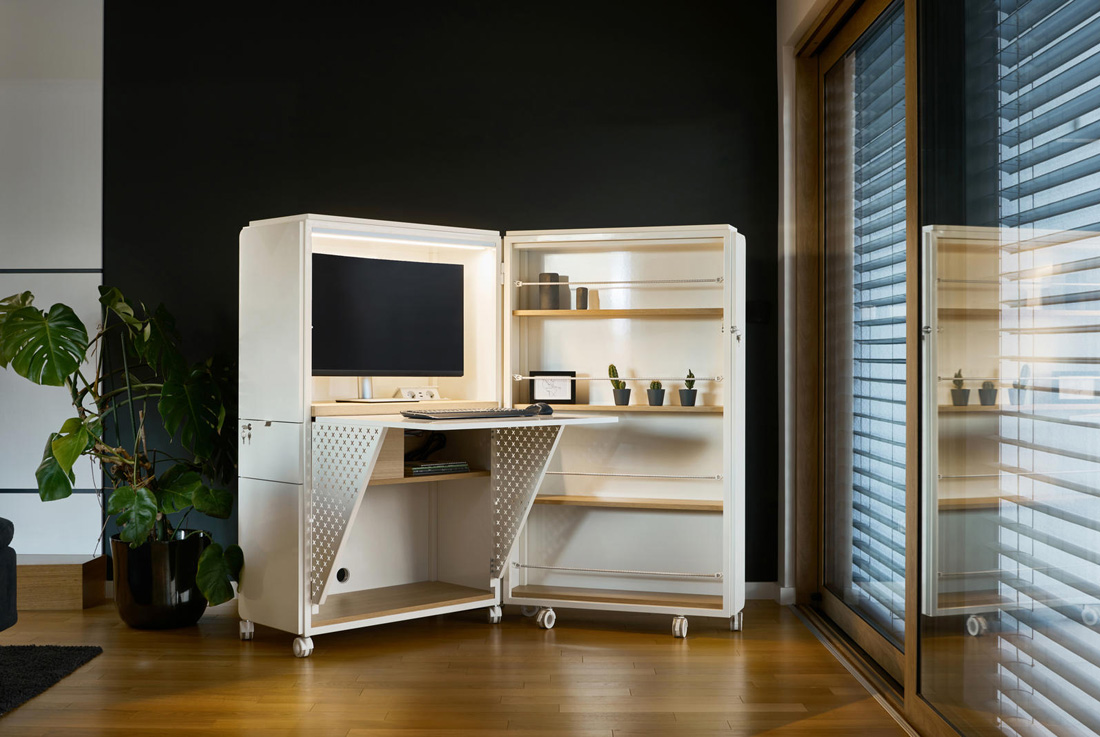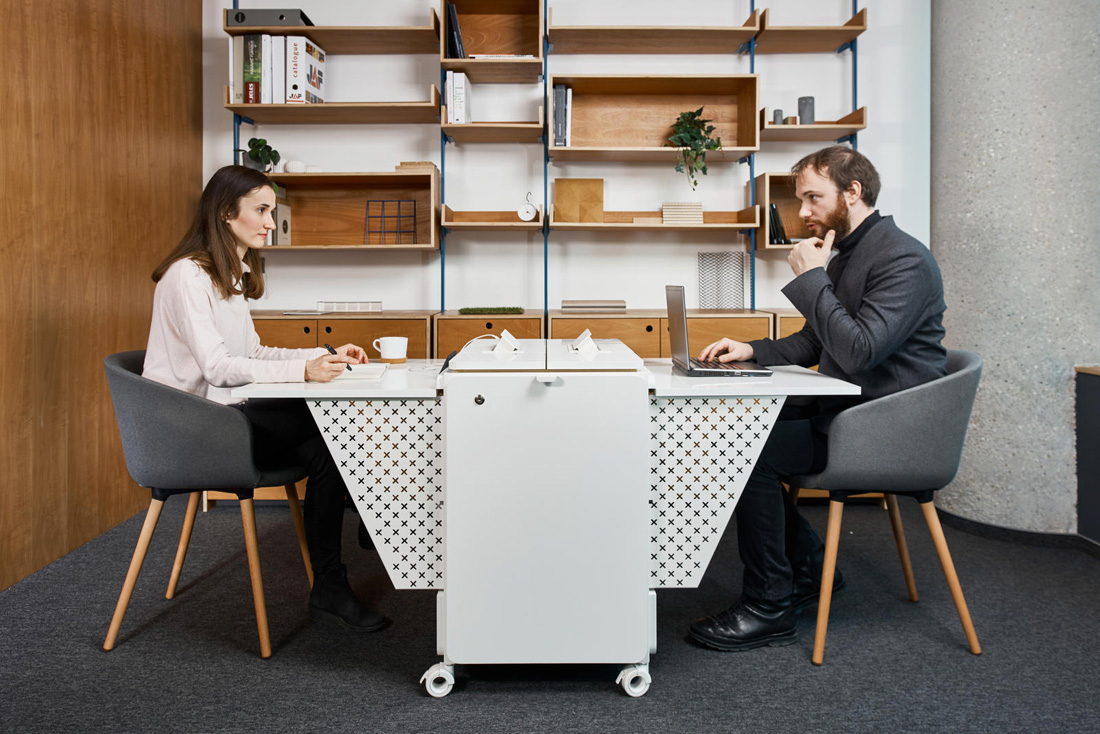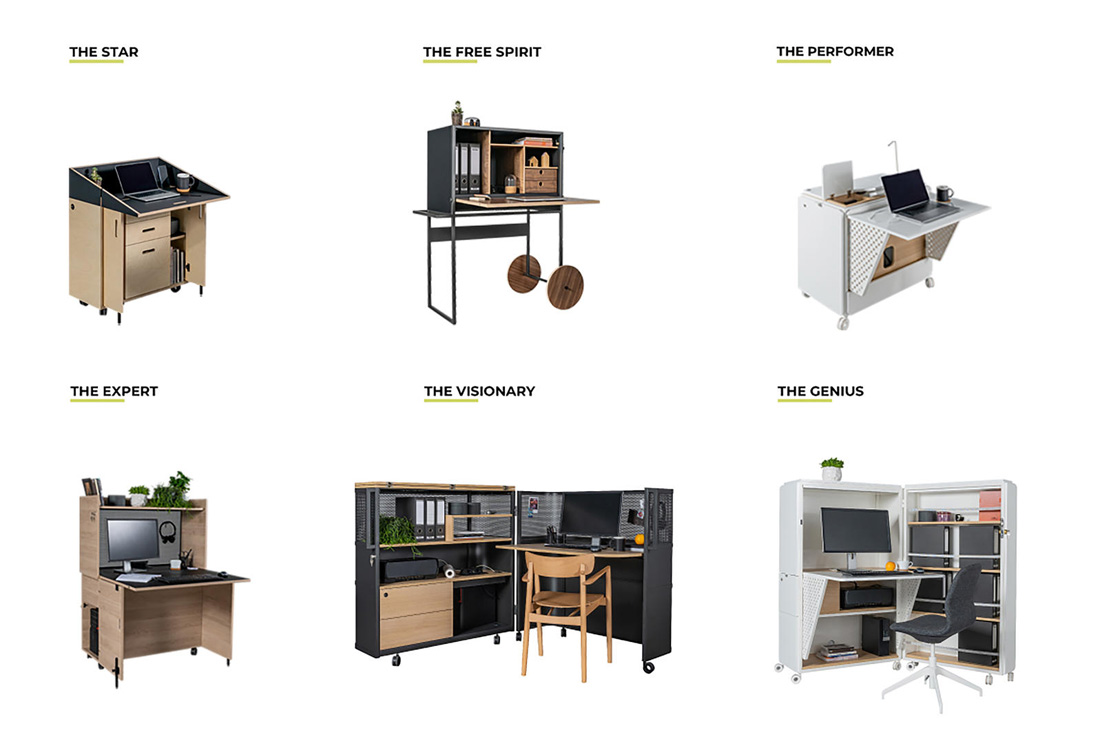 Credits
Design
Sobočan Design Studio; Anamaria Burazin Eškinja, Mirna Jović, Jakov Fatović
Manufacturer
Sobočan d.o.o.
Year of production
2020
Photographer
Denis Perčić, Mario Pavlović
Related posts
Powered by