At the beginning there was a legacy-the investor acquired a small cottage on the bank of the Vranovská přehrada from his grandfather. He approached Prodesi / Domesi with a specific assignment – he wanted a wood cottage built on the existing foundations which would have everything that today's modern timber buildings allow for, and which would become a comfortable haven for his family on weekends and holidays. As the architect Klára Vratislavová says: "The construction of the house went hand in hand with its interior design, so that we could make good use of every inch of space that the original grandfather's cottage had set for us." Finally, they were able to fit in such a small place with dimensions 5 x 8,5 m a dining room, living room, spacious entrance hall, bathroom, separate toilet, pantry and utility room. Upstairs they created larger and smaller bedroom and a dressing room. A cabin on a ship was an important inspiration evoked by nearby water surface, especially when designing the interior-everything in this small room is practically arranged, using up literally every inch of the space. The contrast between the exterior and the interior is also impressive. From the outside, the house is purely functional and modest as for the used material. By contrast, inside it is modern,spacious,and thought-out to the last detail.
What makes this project one-of-a-kind?
The small cottage, concealed with tanned larch planks, located in beautiful greenery above the Vranovská přehrada, provides surprisingly big interior space.There are inconspicuous storage spaces in every corner of the house and everything has its place just like in a cabin of a ship. Timber building humbly integrates into the green slope above the water.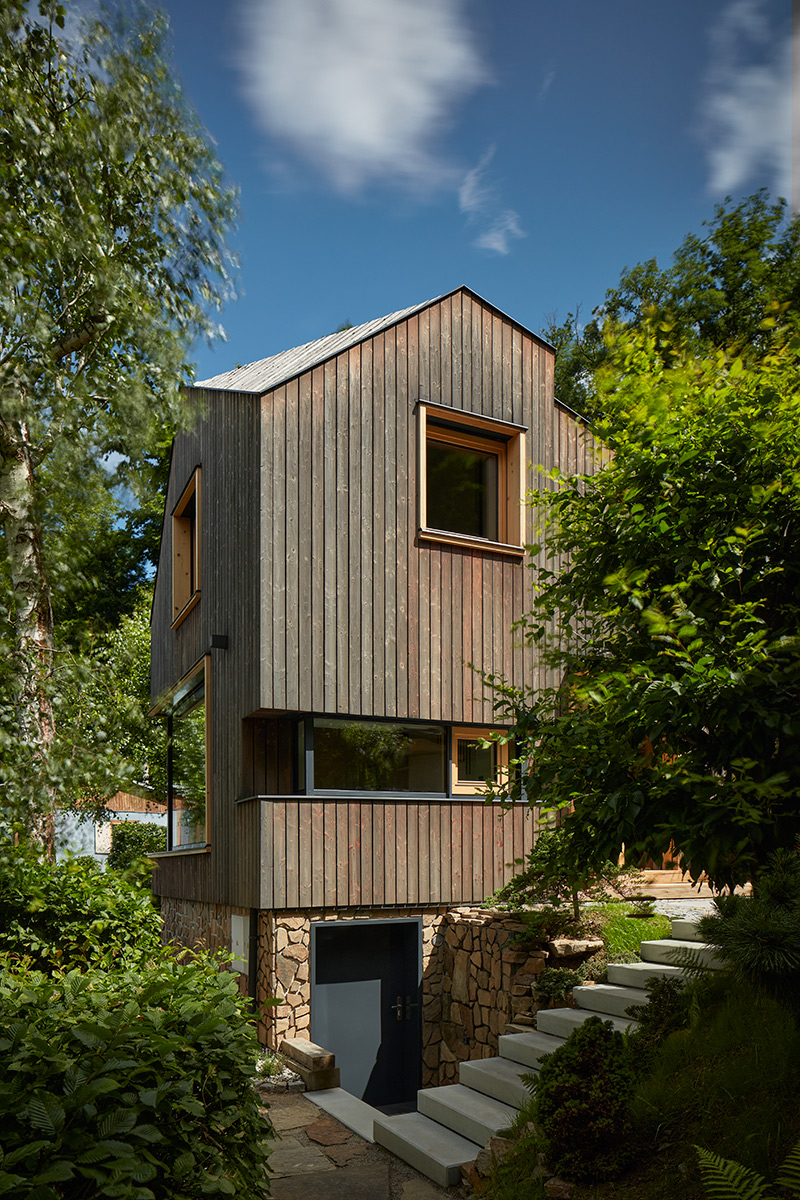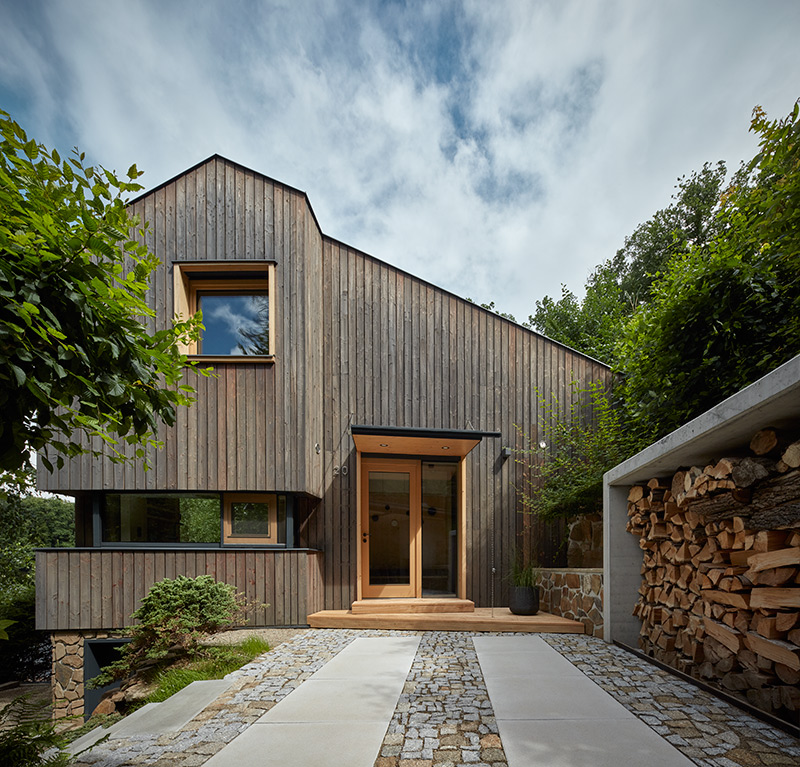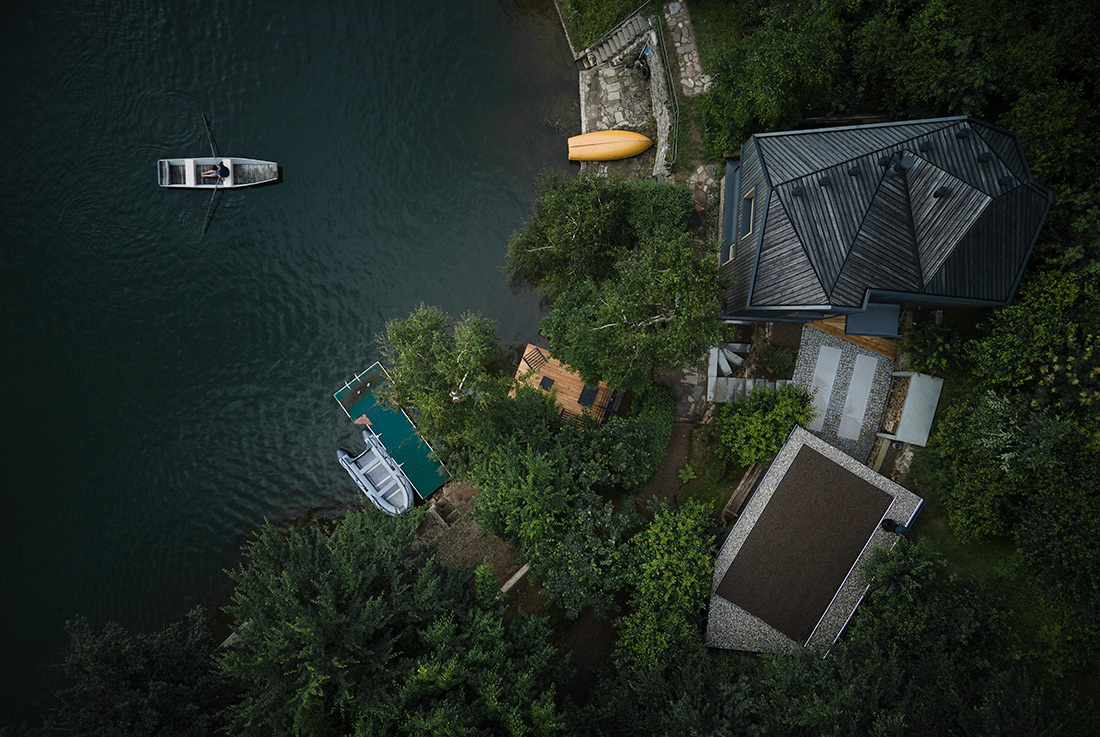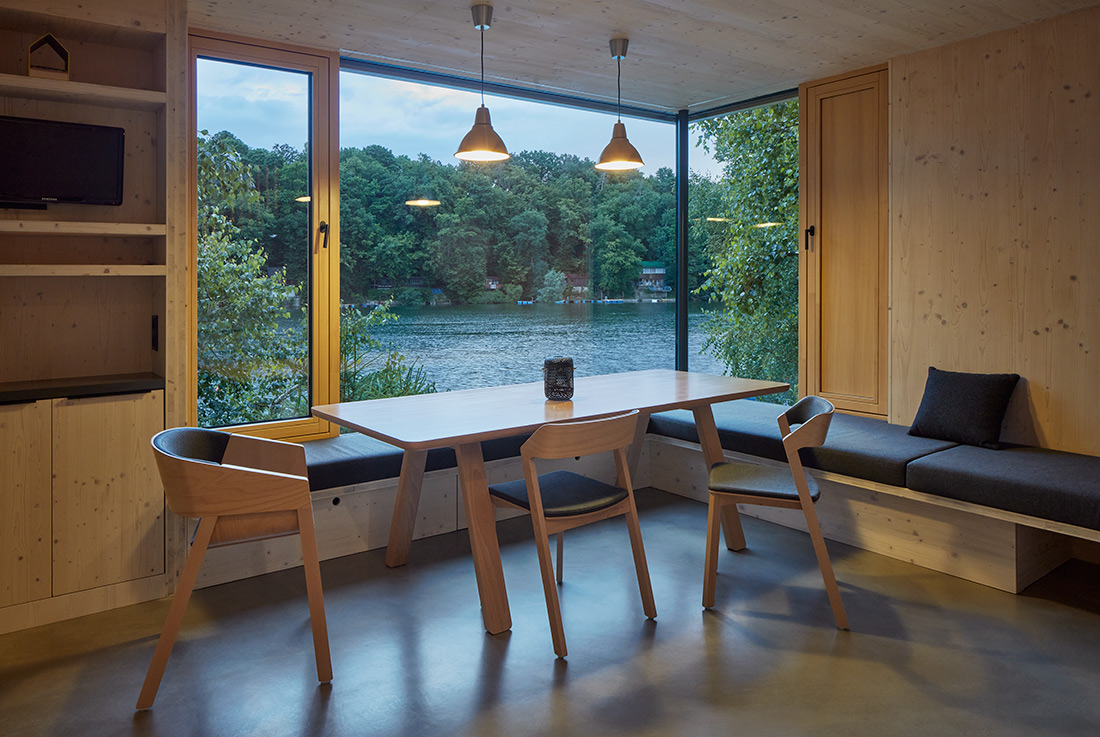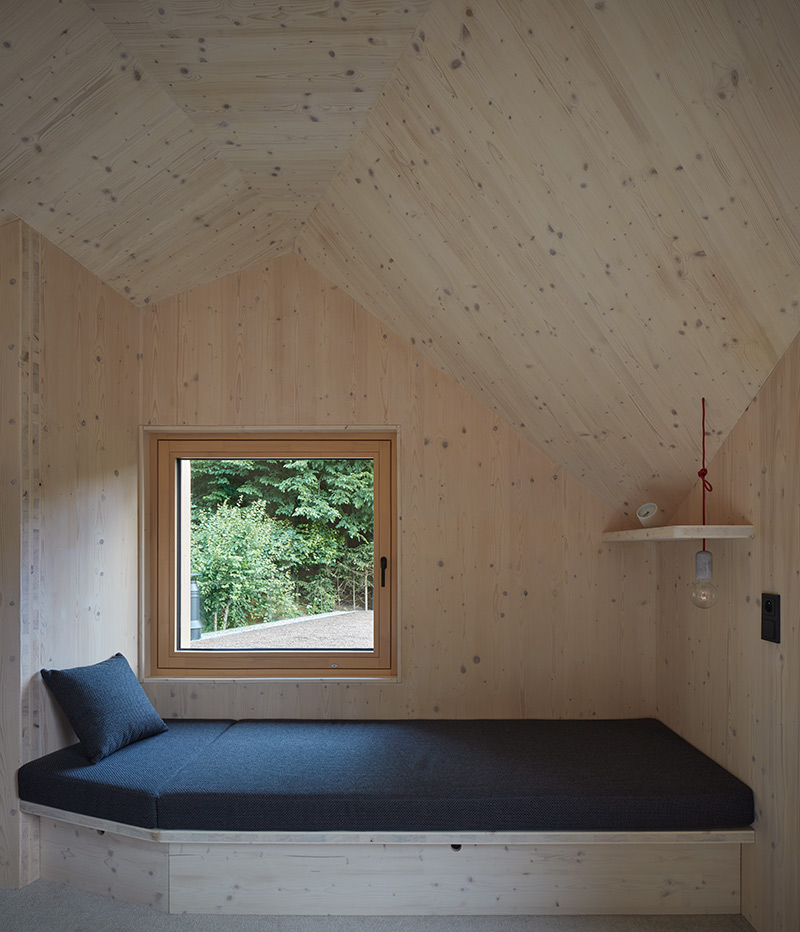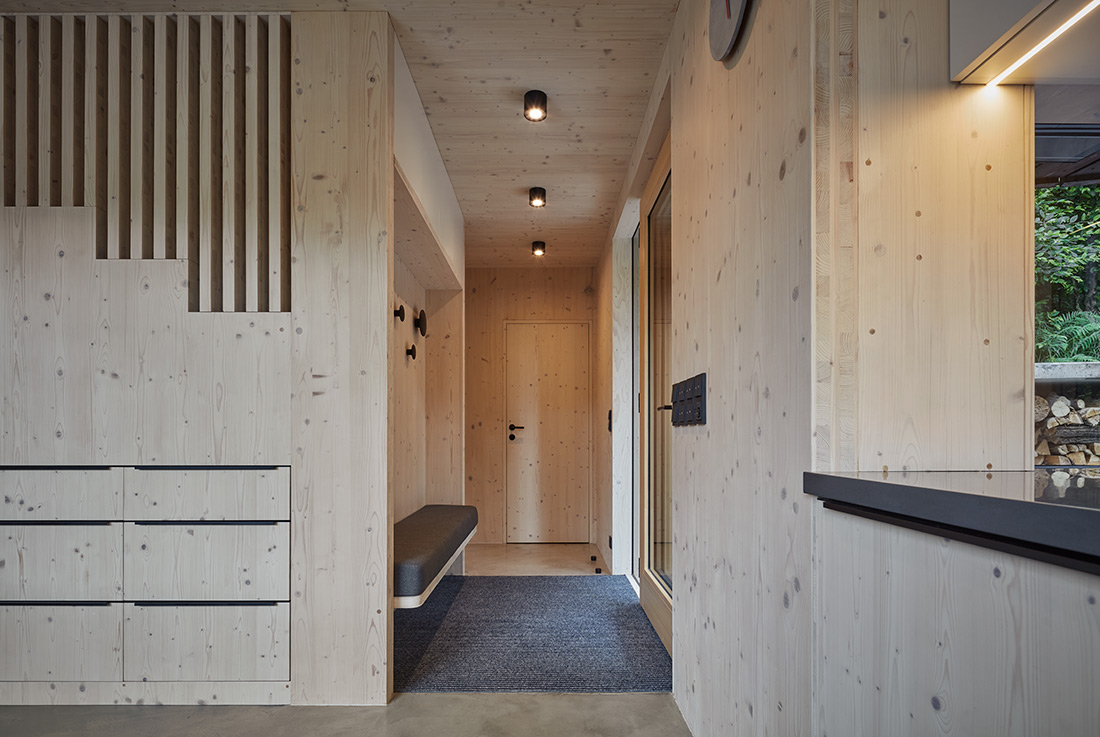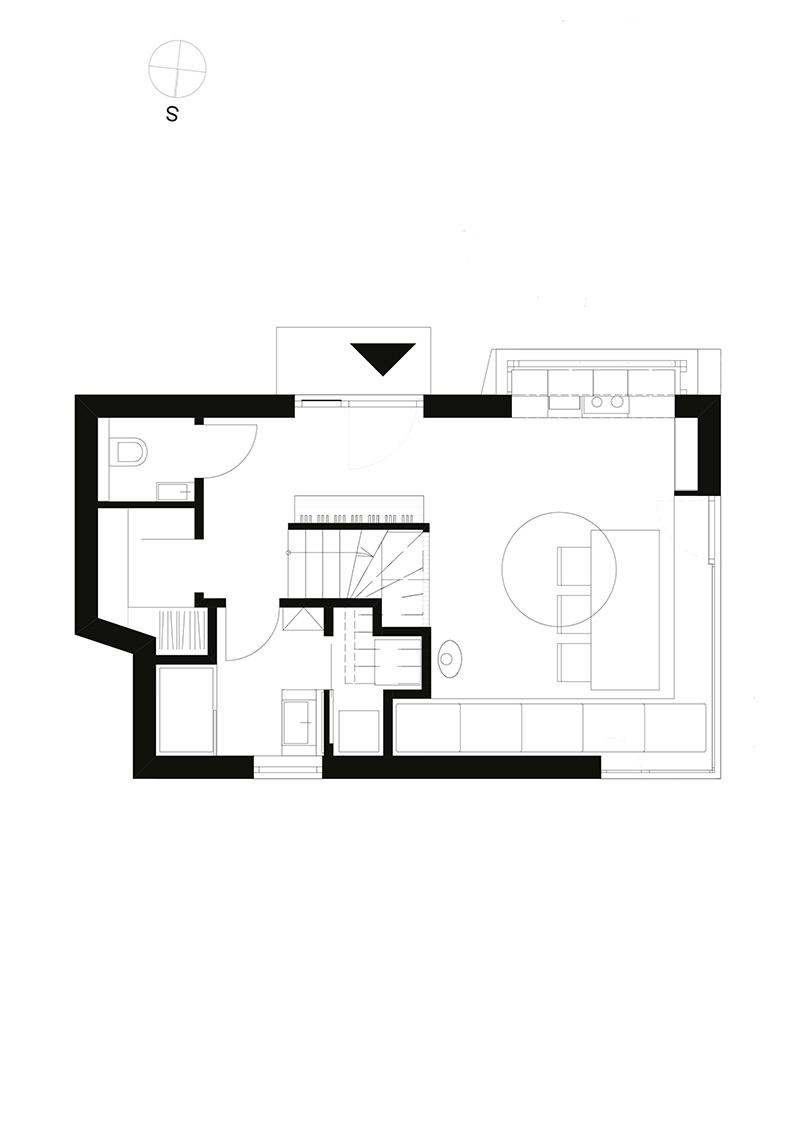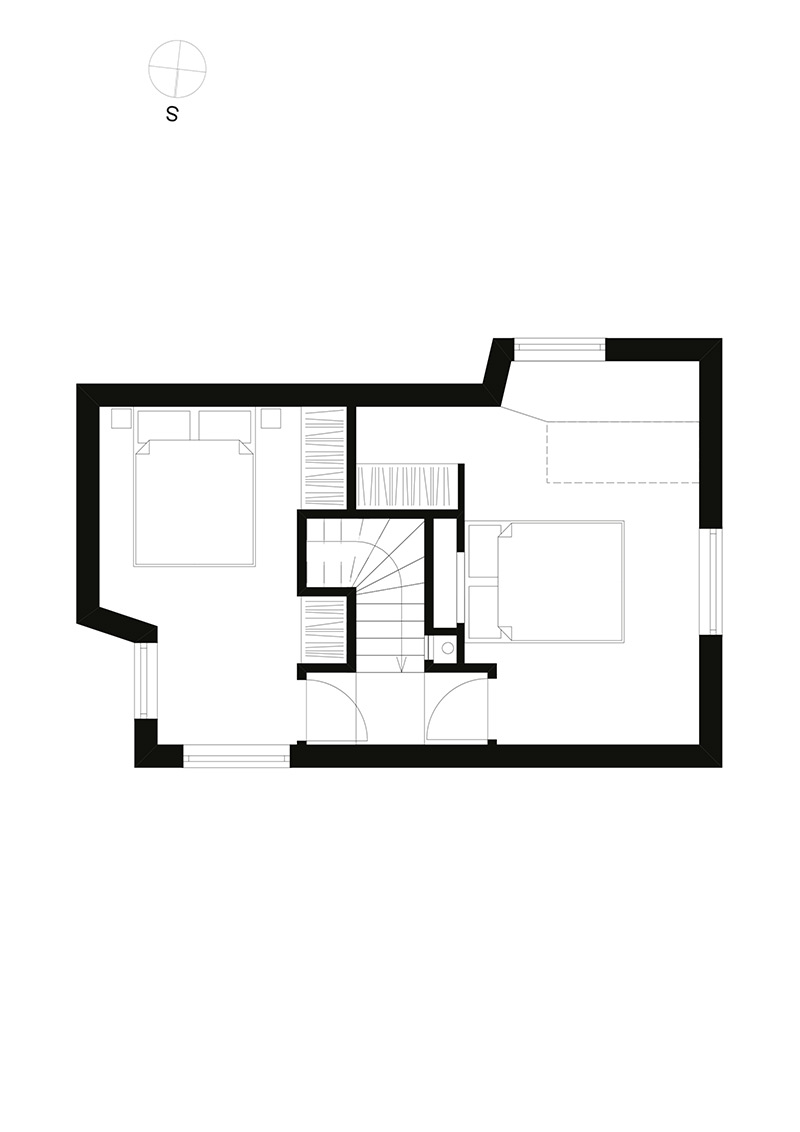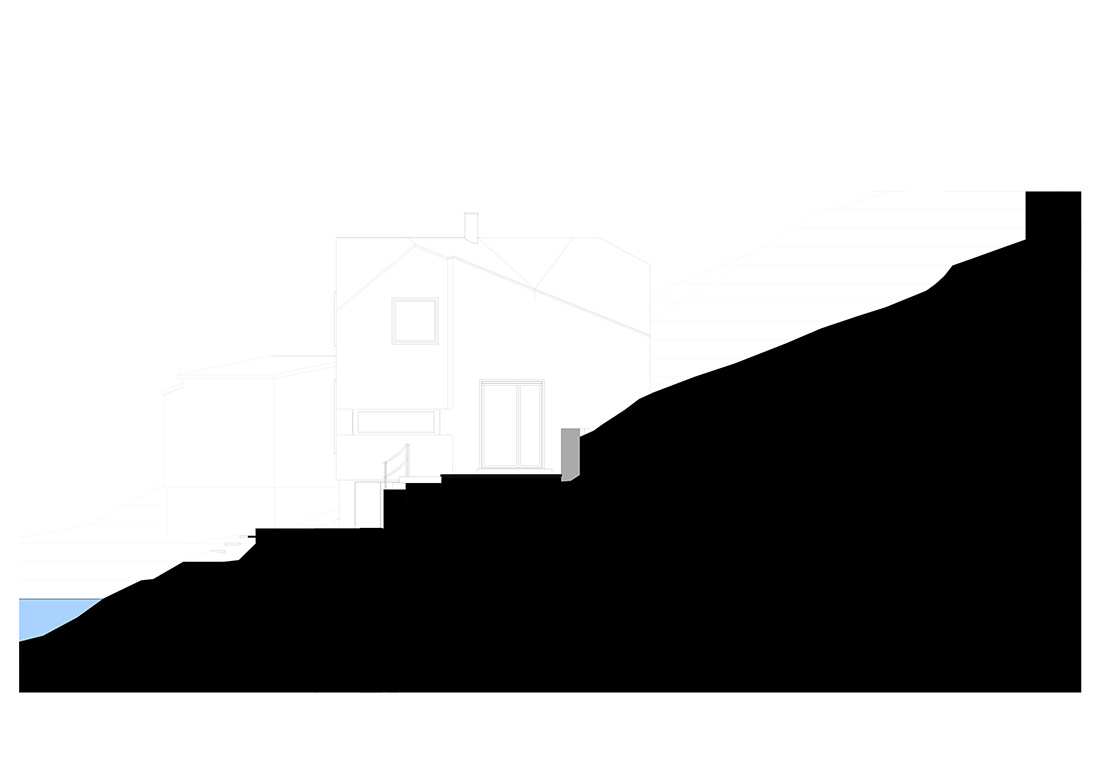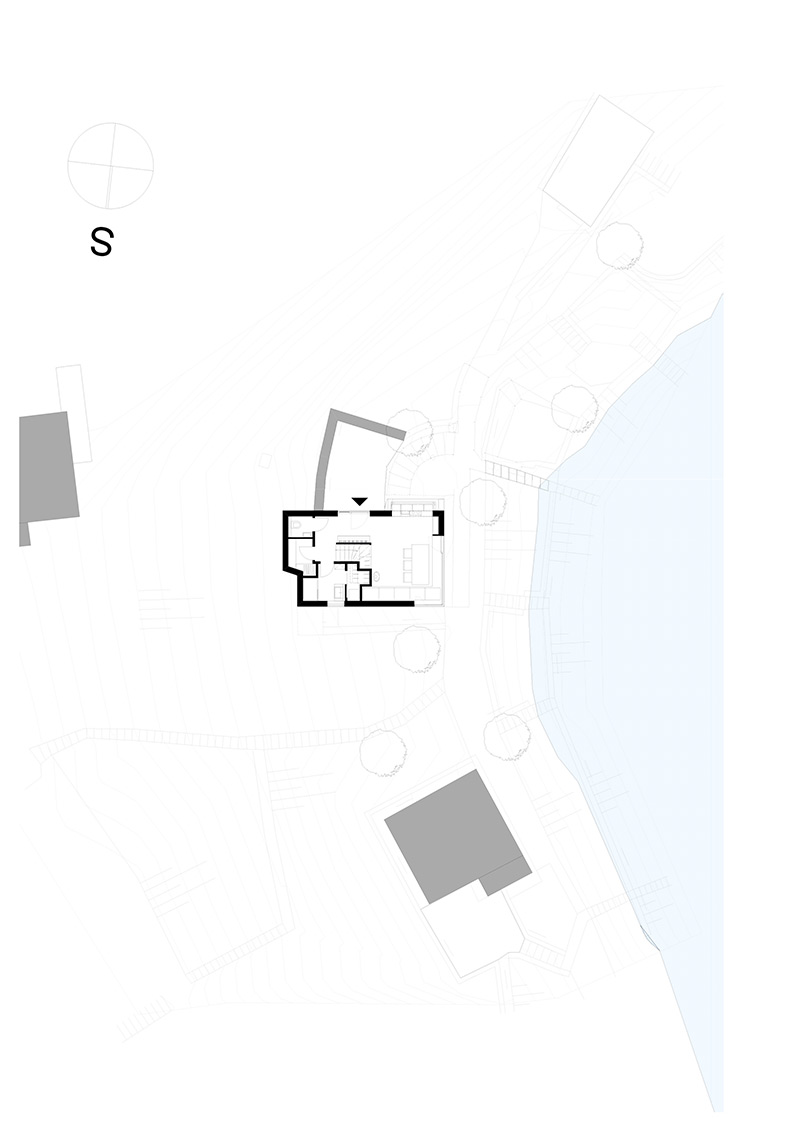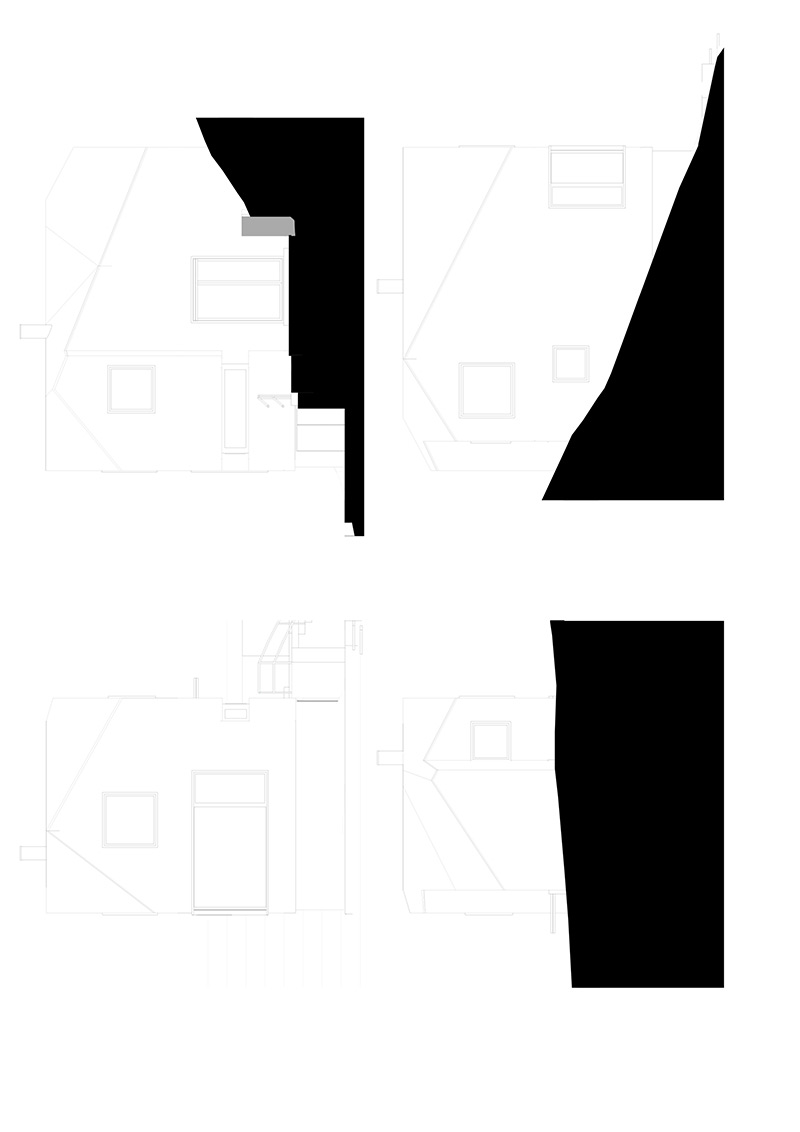 Credits
Architecture
Studio Prodesi / Domesi; Arch. Klára Vratislavová, Arch. Pavel Horák
Main contractor for wood construction
Domesi
Client
Private
Year of completion
2021
Location
Vranov nad Dyjí, Czech Republic
Total area
Built-up area 43.4m2
Usable floor area 65.2m2
The plot area of the cottage is located on a forest plot (it does not have its own plot)
Dimensions 5.2 x 8.4m
Photos
Boys Play Nice
Project Partners
Domesi s.r.o, TON Merano, Okna Janoší, Novatop,
Related posts
Powered by