Inspiration:
Passage Through Time' is an artistic journey of time traveling, from 16th – mid 17th century men's clothes cut and construction, to the archetypal Julia Cameron's Victorian figures, Hammershoi's solitary atmosphere of peculiarly closed 'home' without the least sense of the world outside, and Traditional Dutch Costumes from beginning of the twentieth century. The work on the collection was planned to start mid of March, but this is exactly when the first lockdown started and everything changed. Covid 19 pandemic swept the world in one day and the same happened to the feeling of time. My distorted sense of time this year, left a strong mark on the collection as well. It can be observed in deformed, twisted silhouettes, spontaneous curves and unusual human figure shapes and proportions, made to confuse the perception and common sense.
Materials and techniques:
Swiss organic cotton, melton and suiting wool, all dyed with natural substances, we also used real horn buttons made from by-product of buffalo horns. All the garments are 50% handmade in our workshop with uttermost attention to detail, often using time-consuming and hand-executed techniques, thus the entire supply chain management control is essential for us, in order to deliver a human-ecological quality product to our end customer. All the companies we work with have an effluent treatment plant, which guarantees the regeneration of the water used in the industrial process, making it possible to be reused.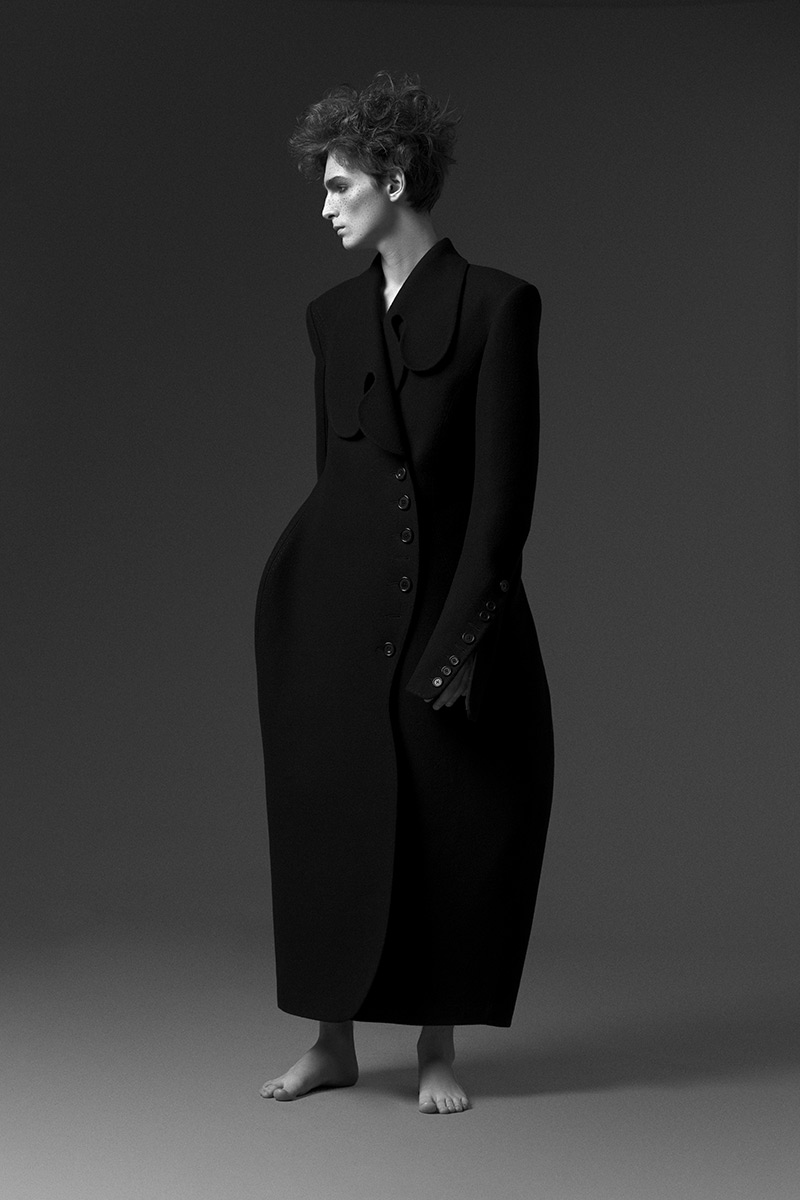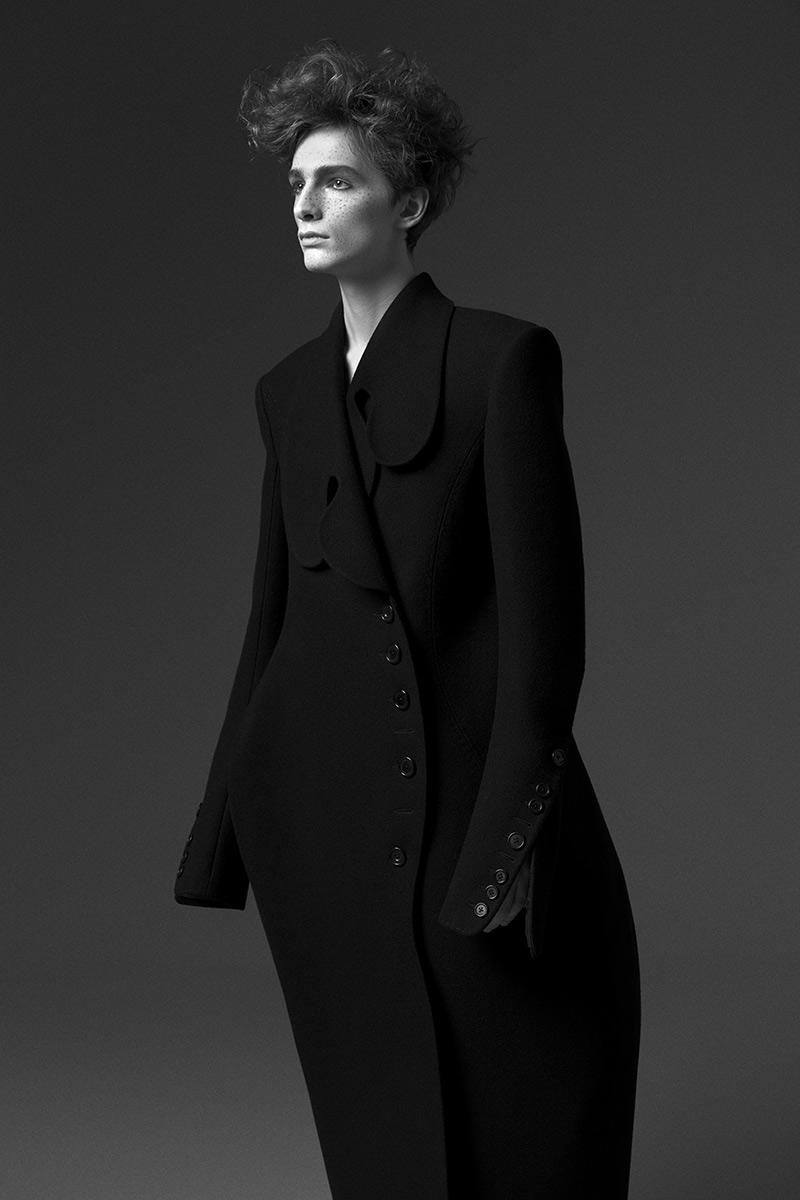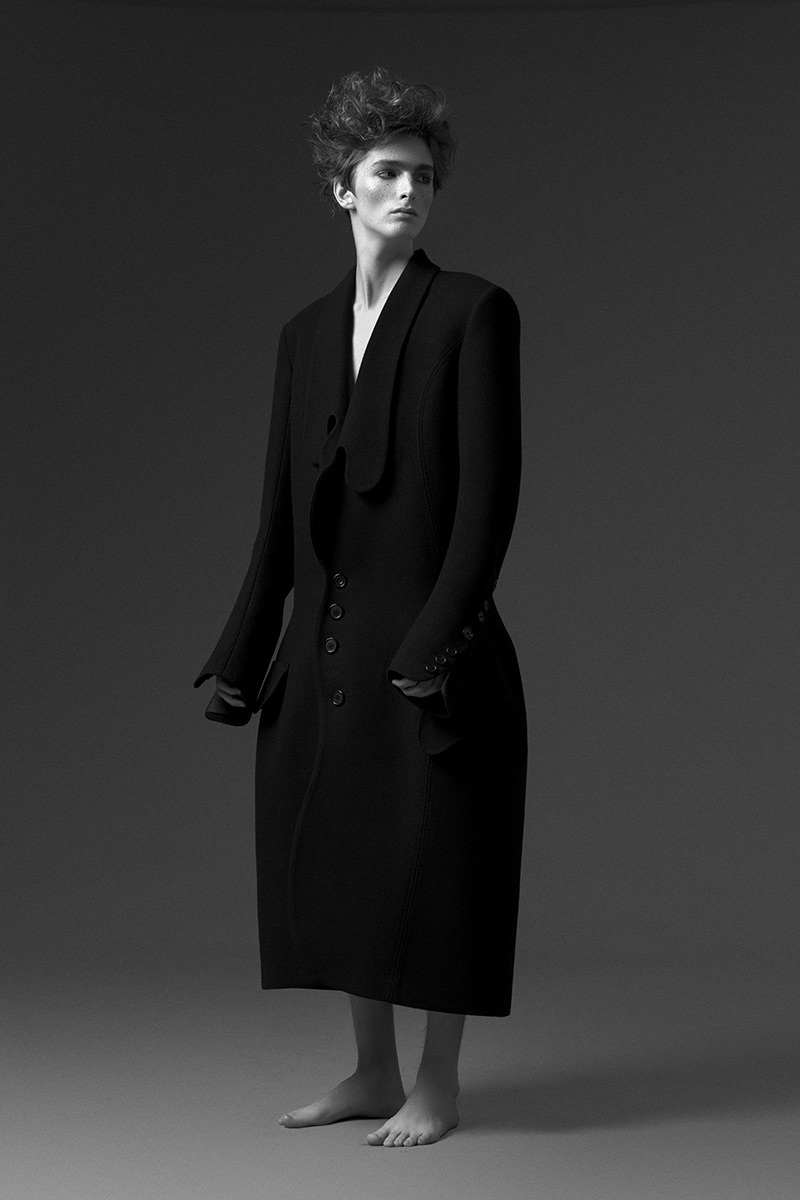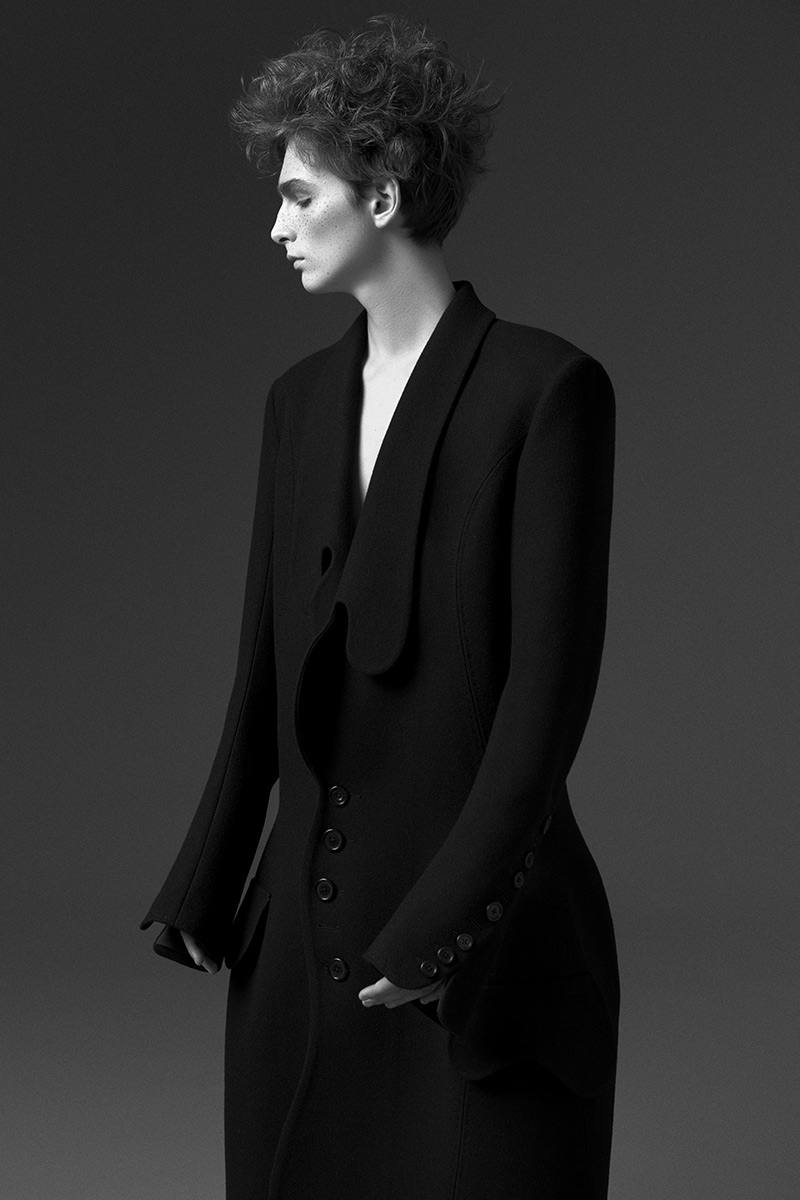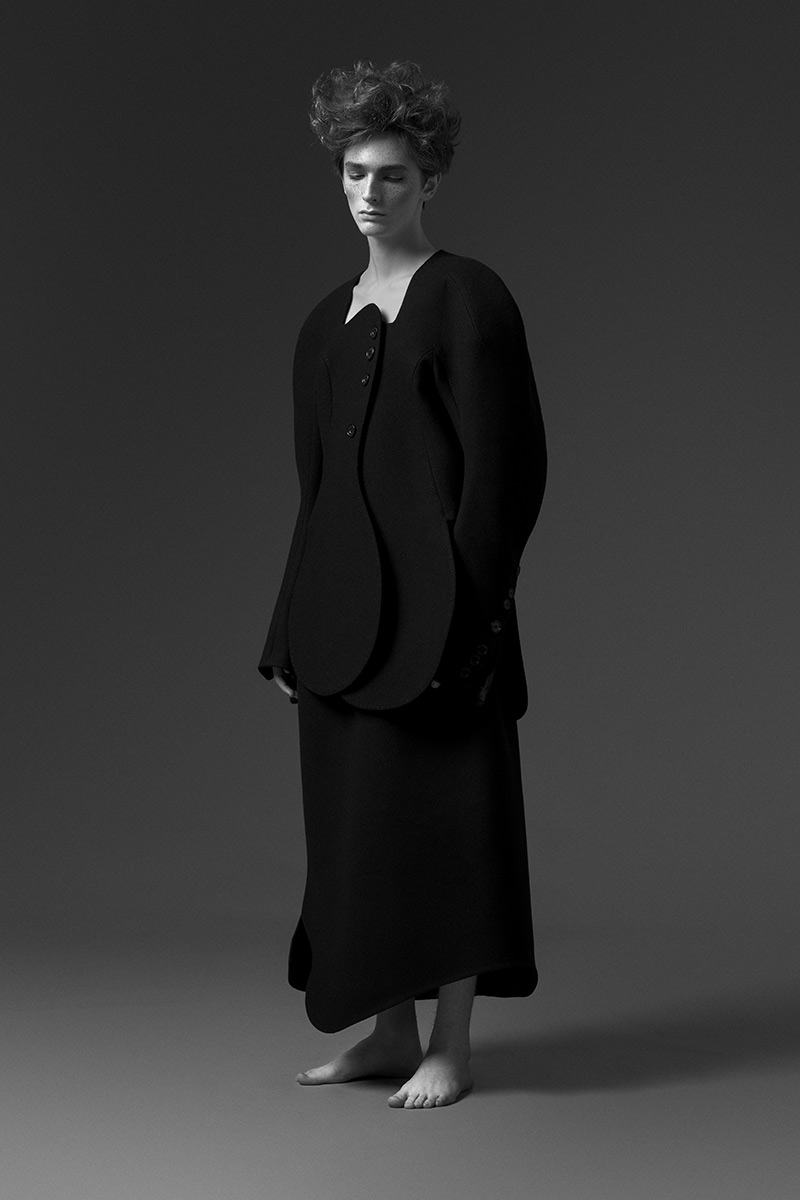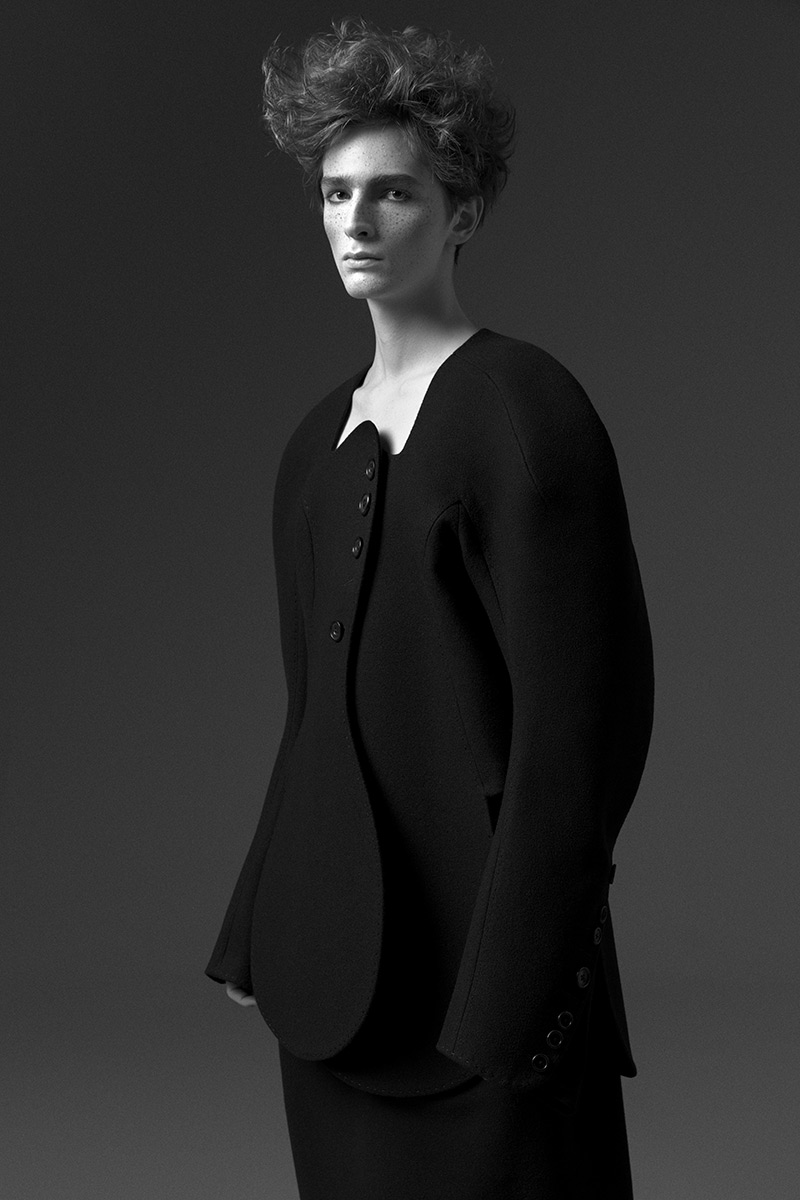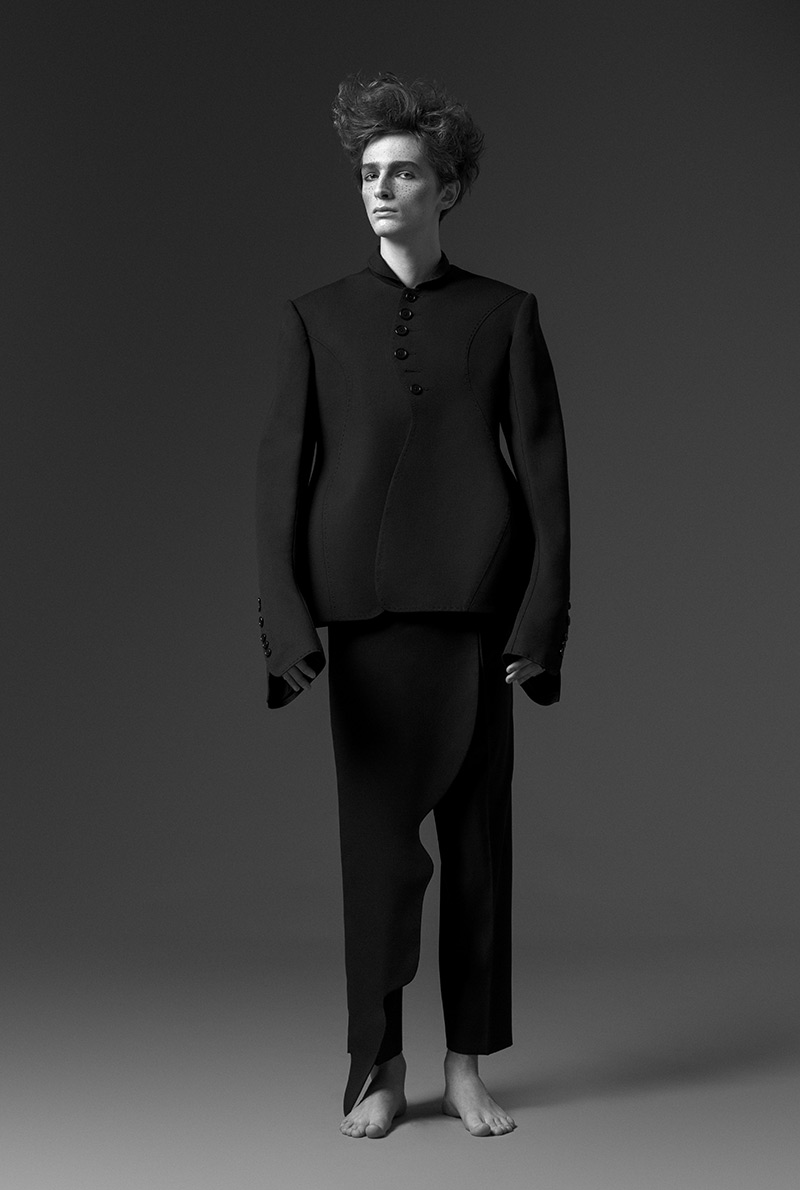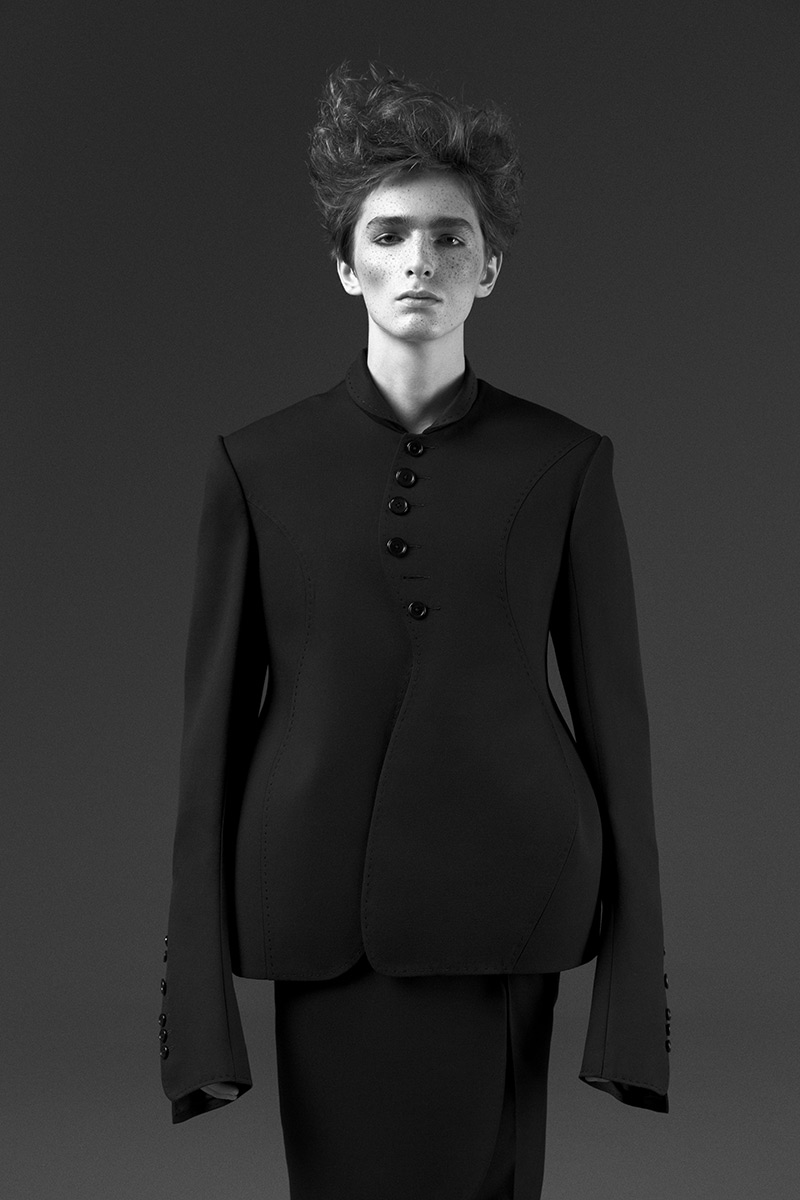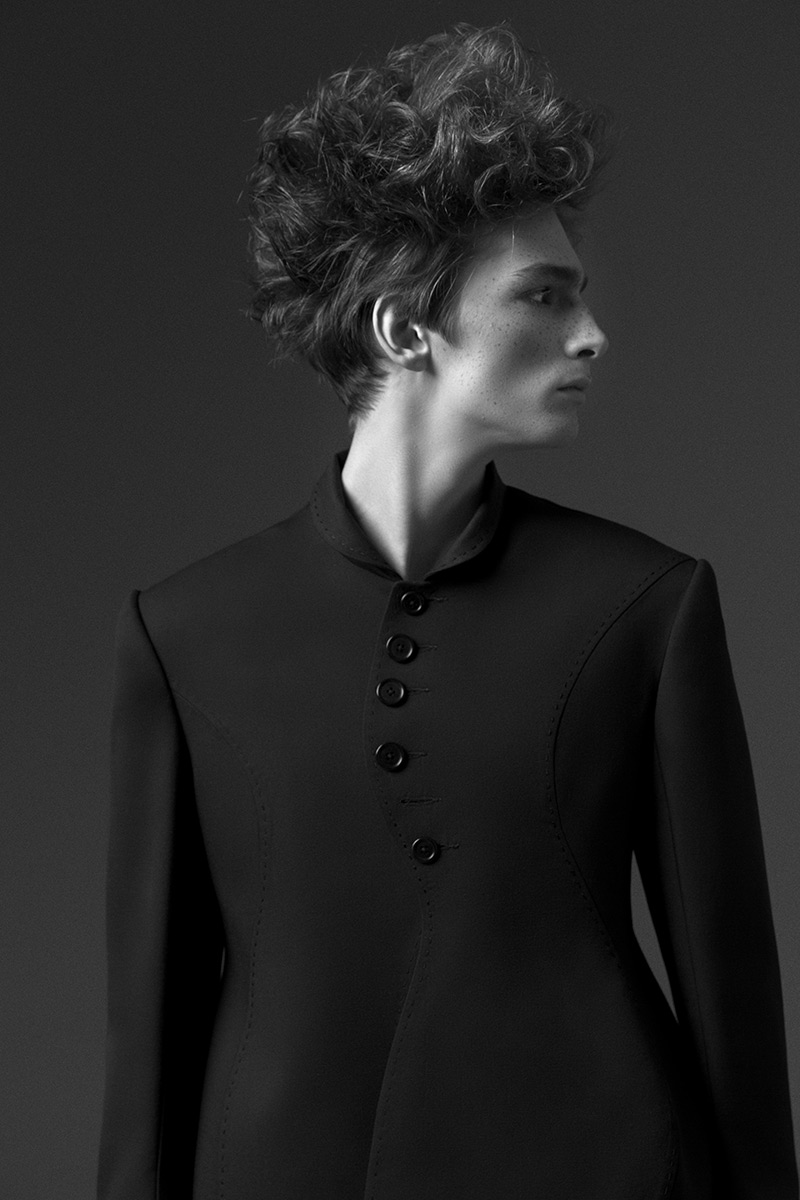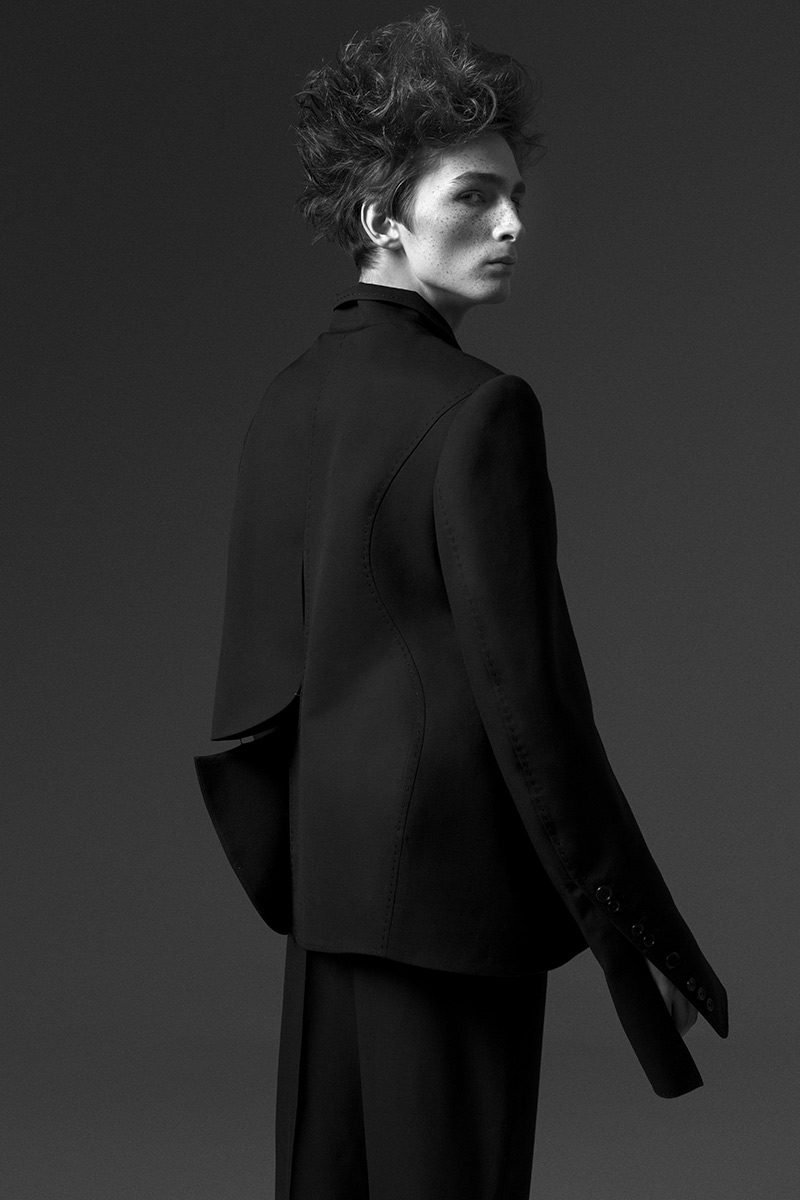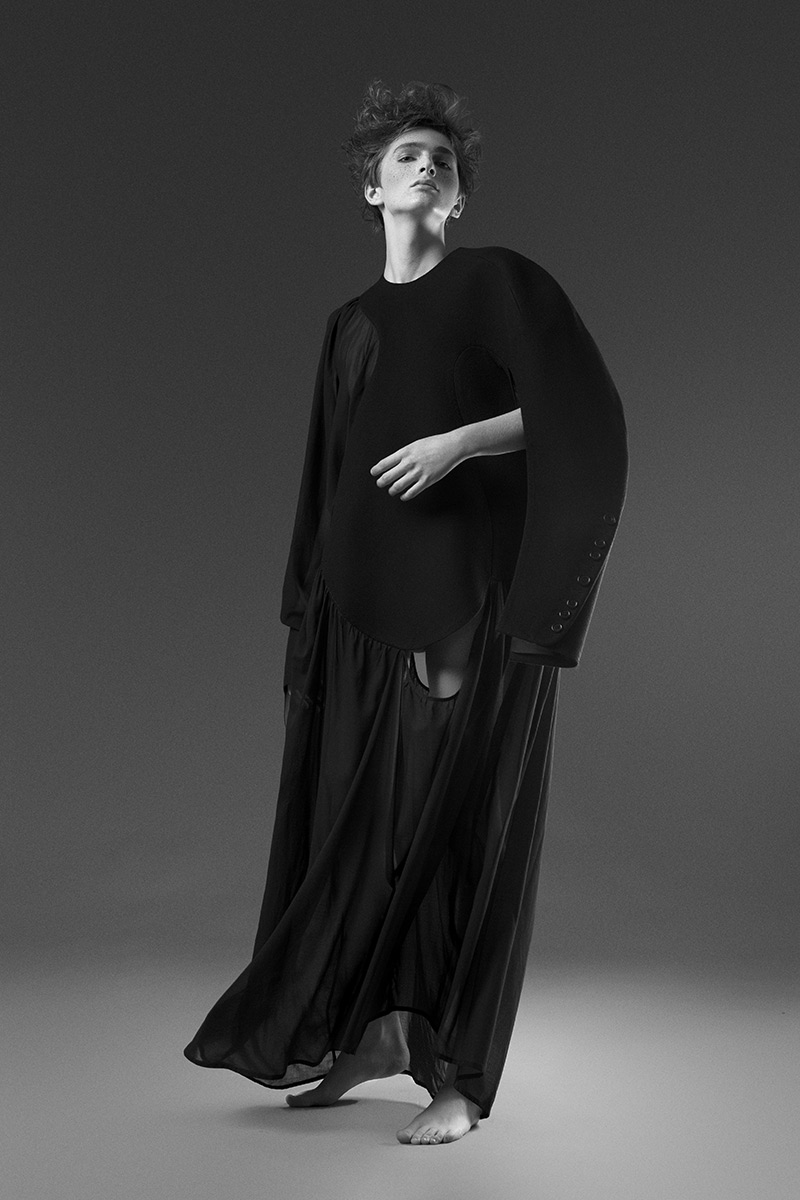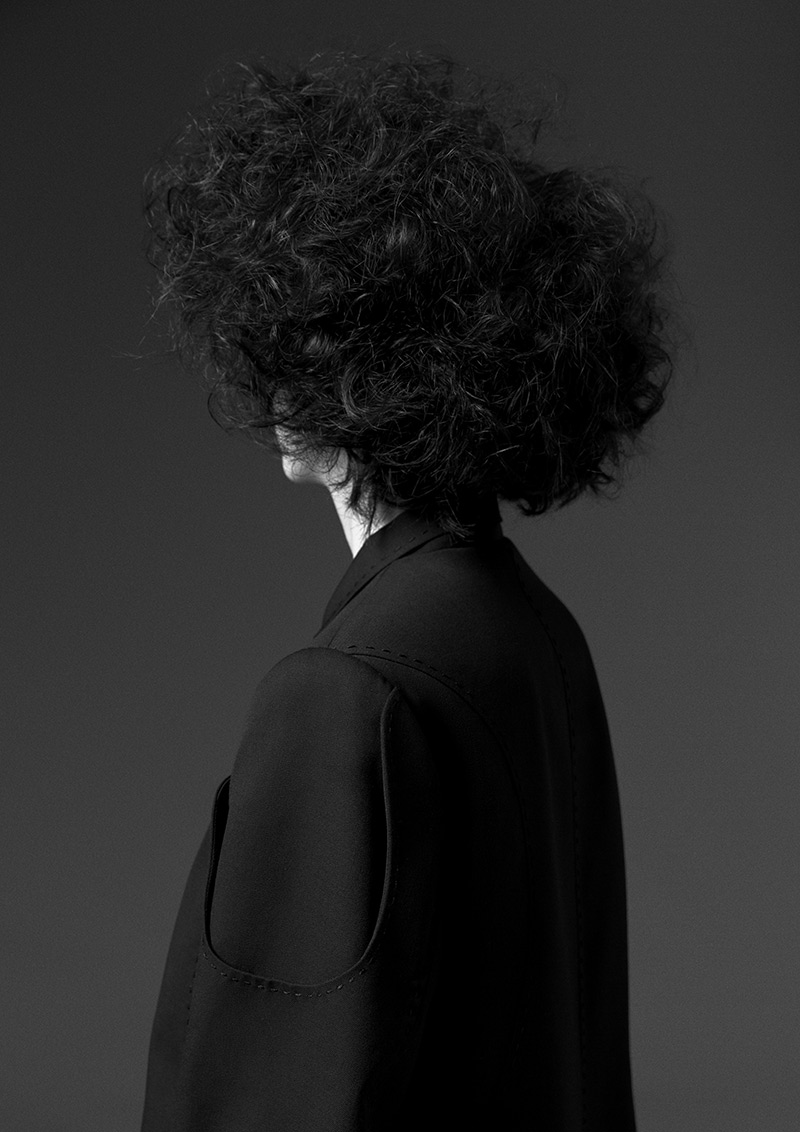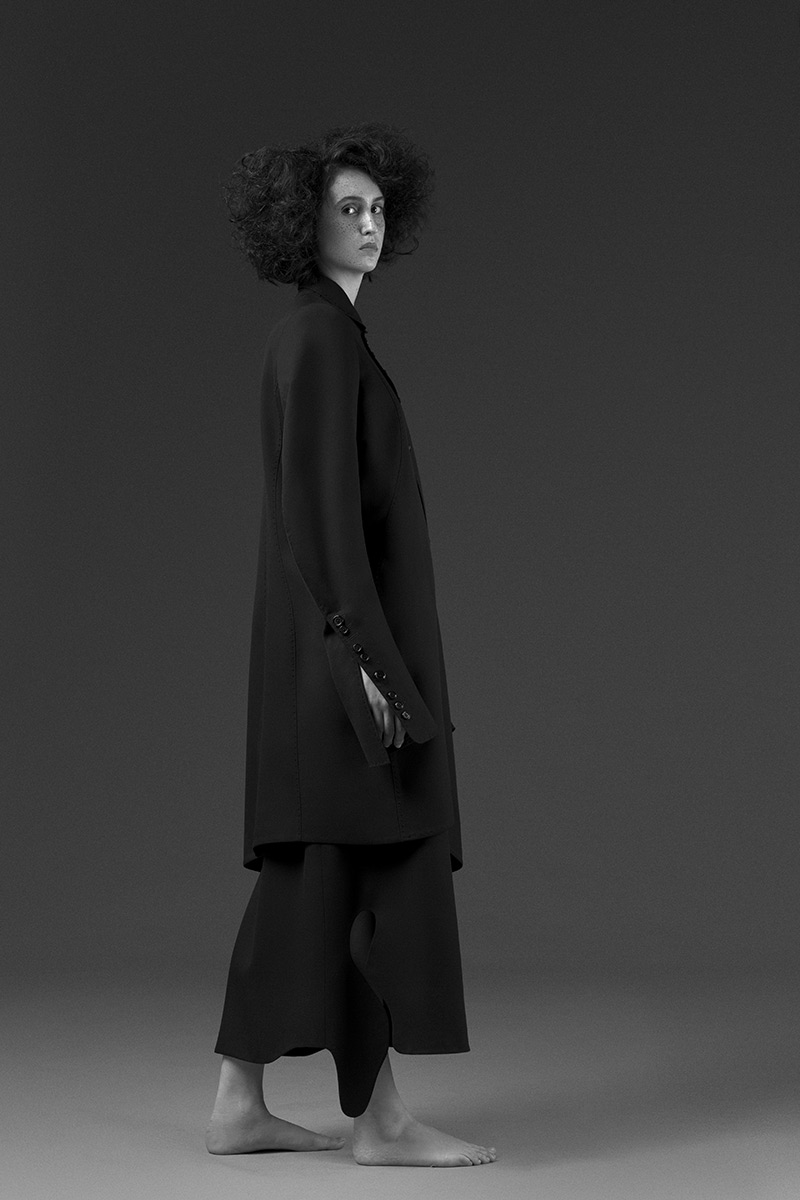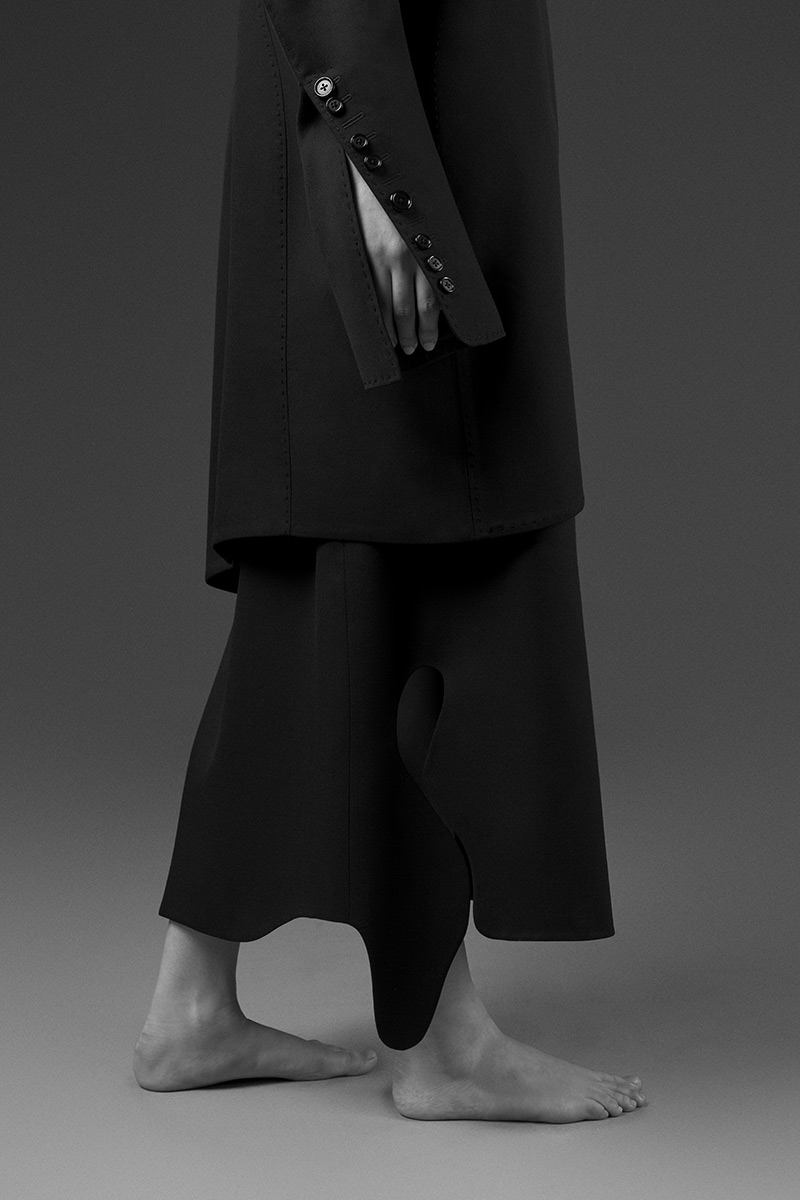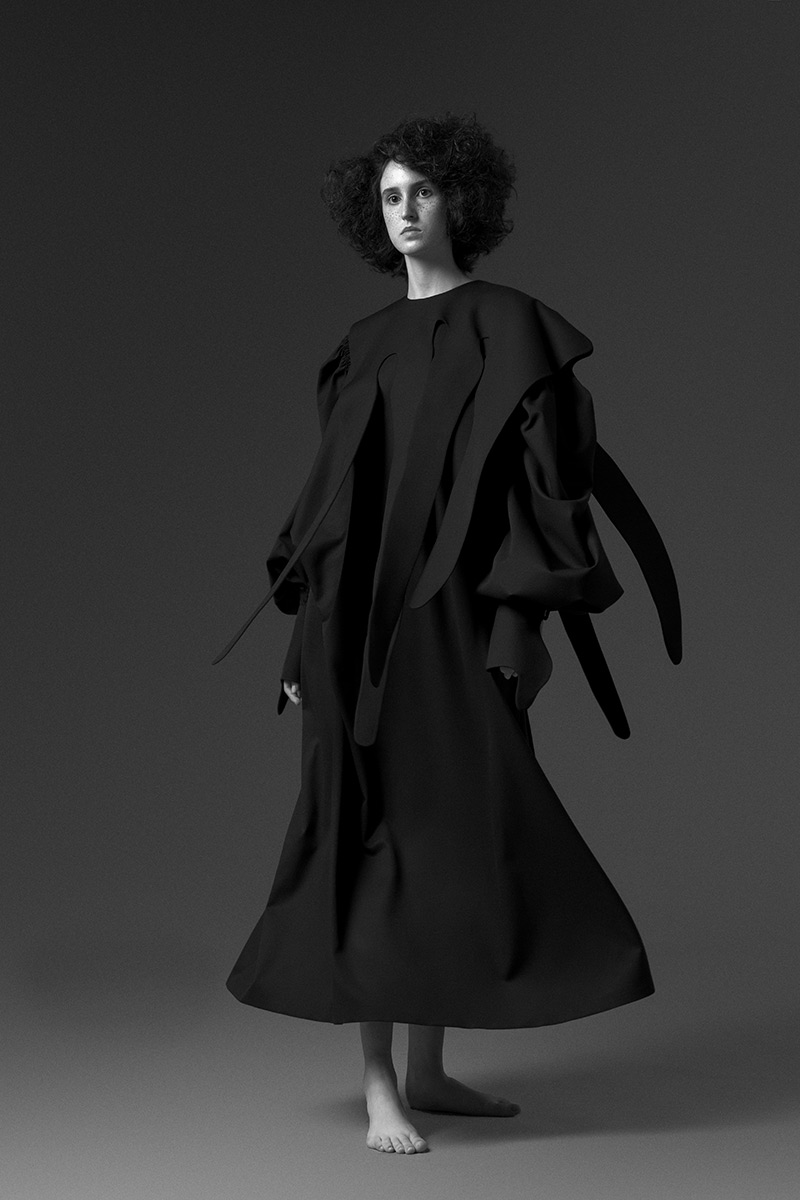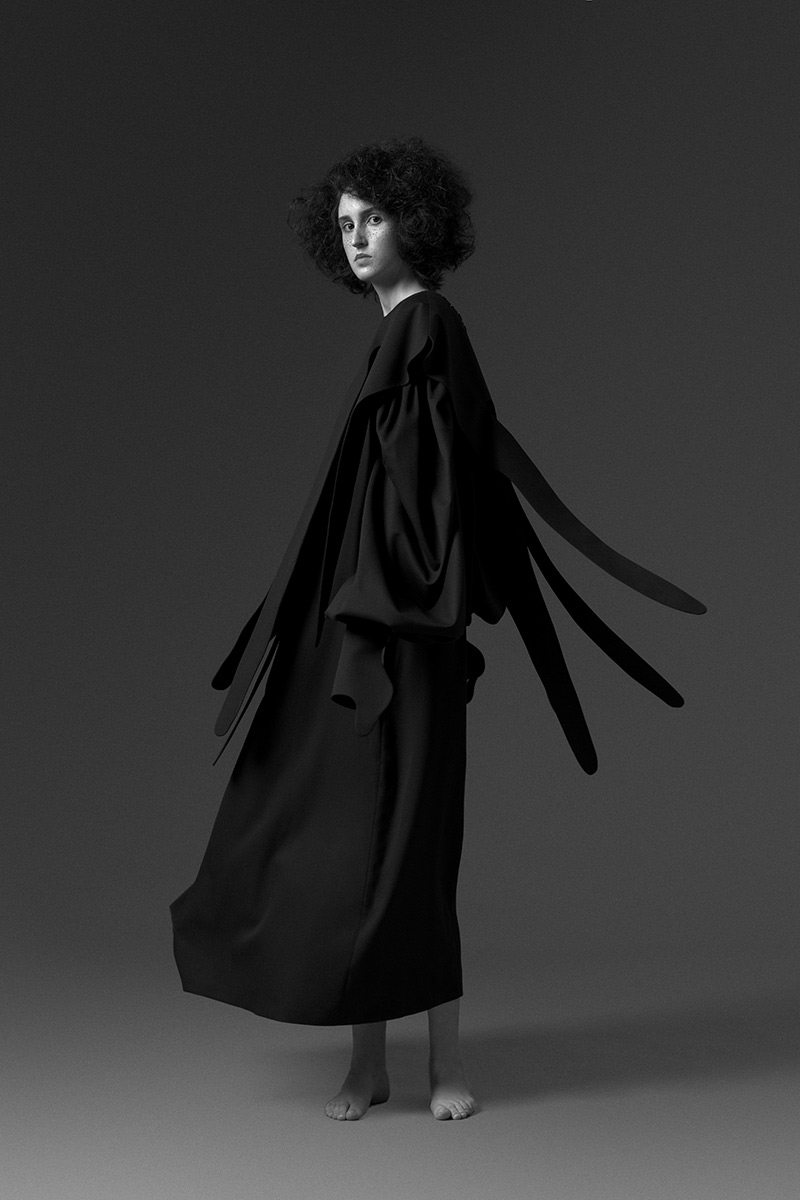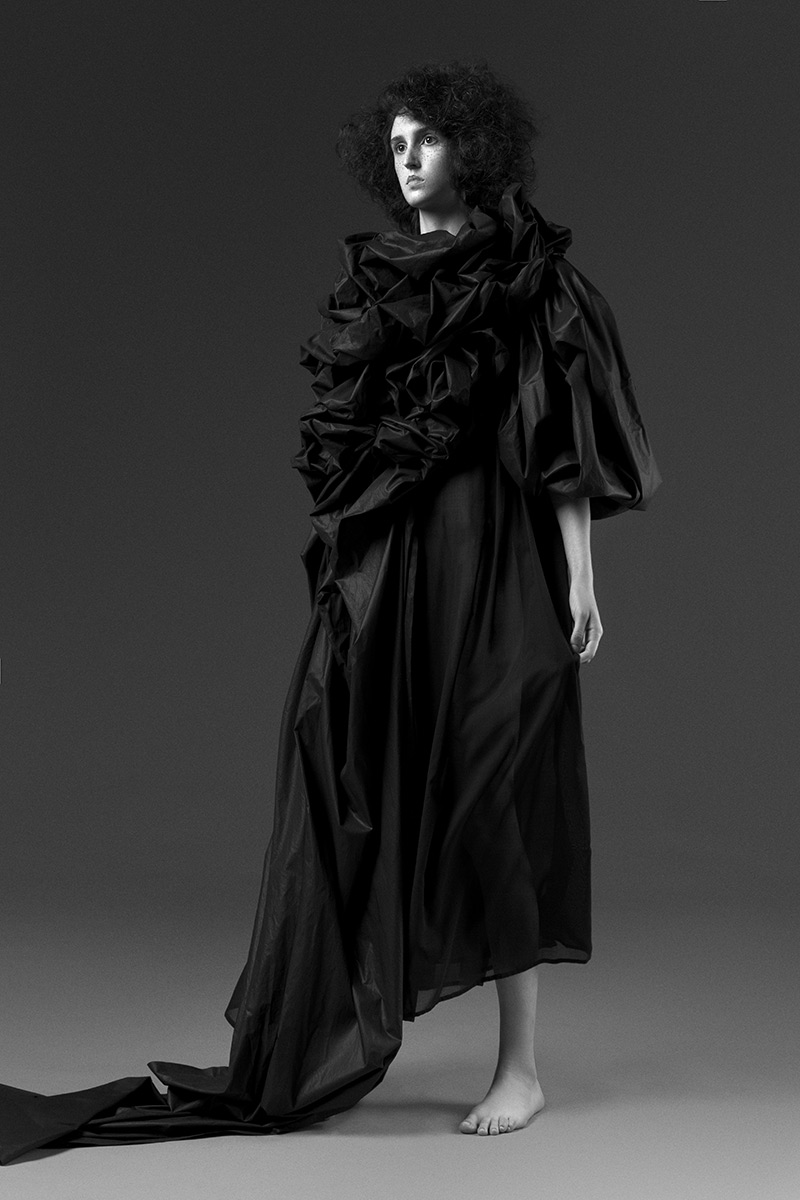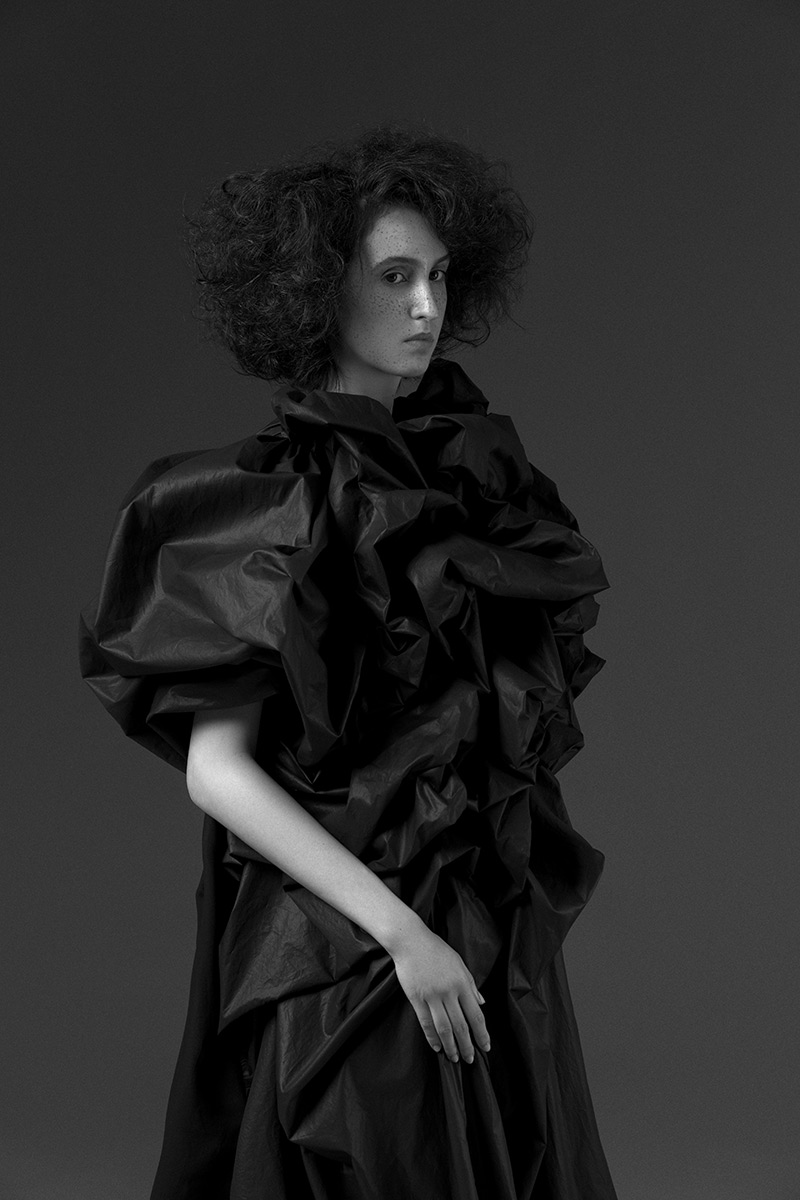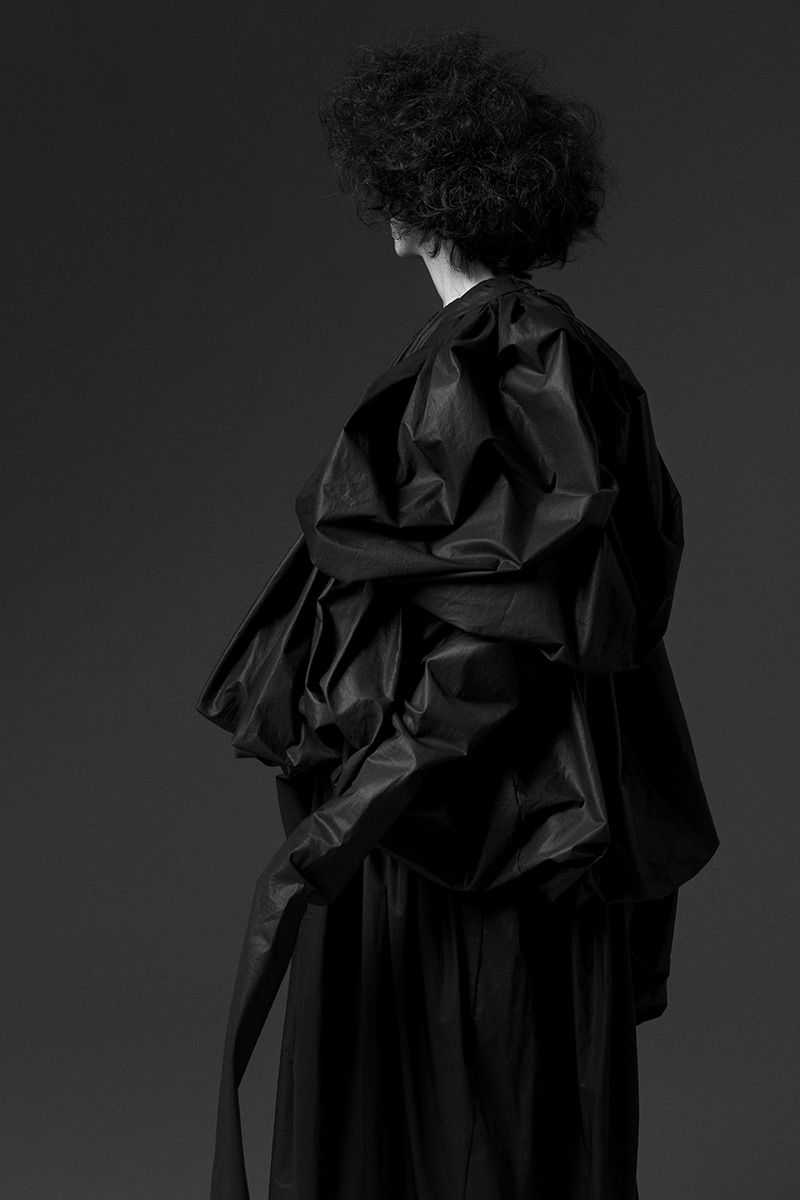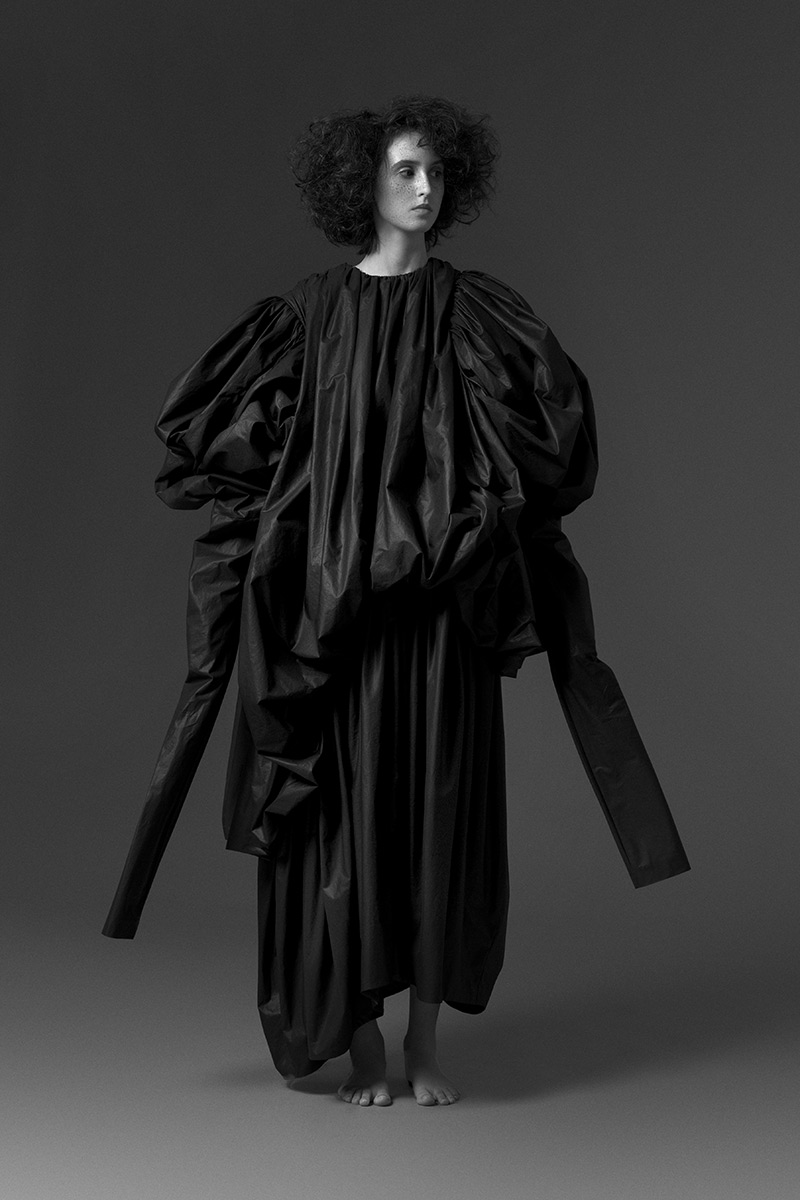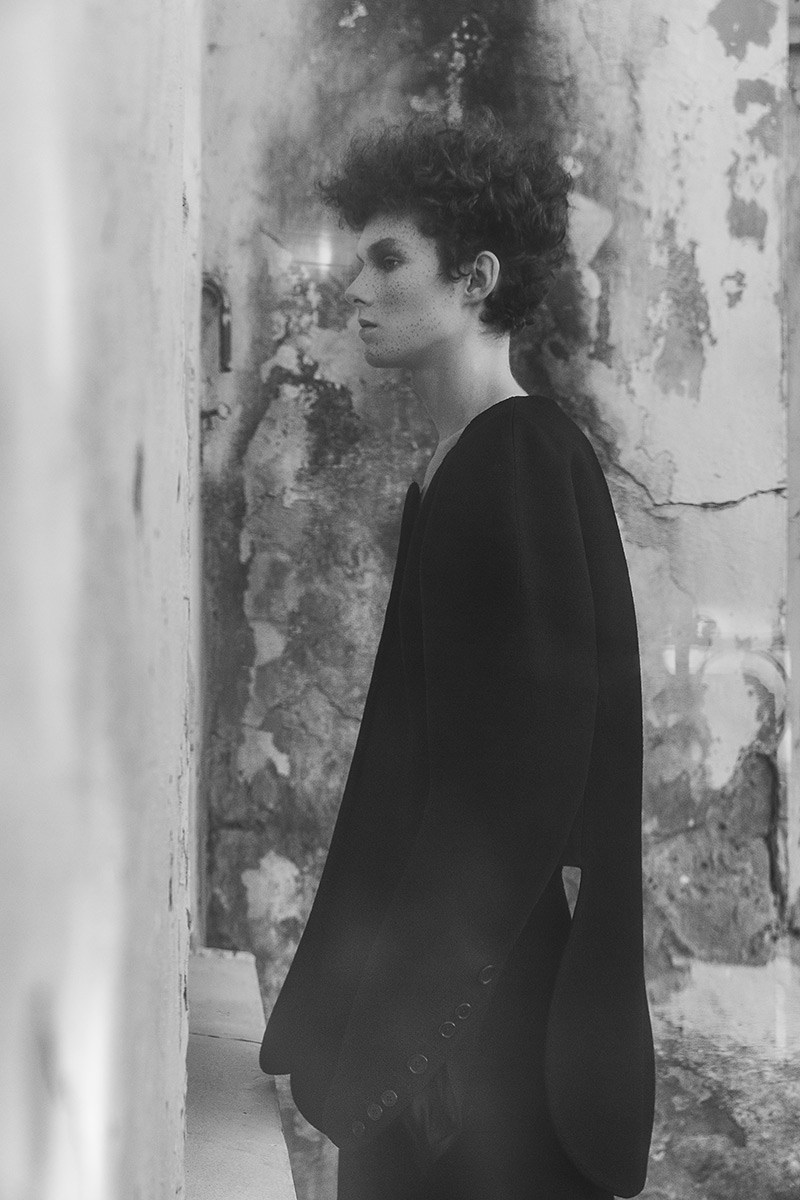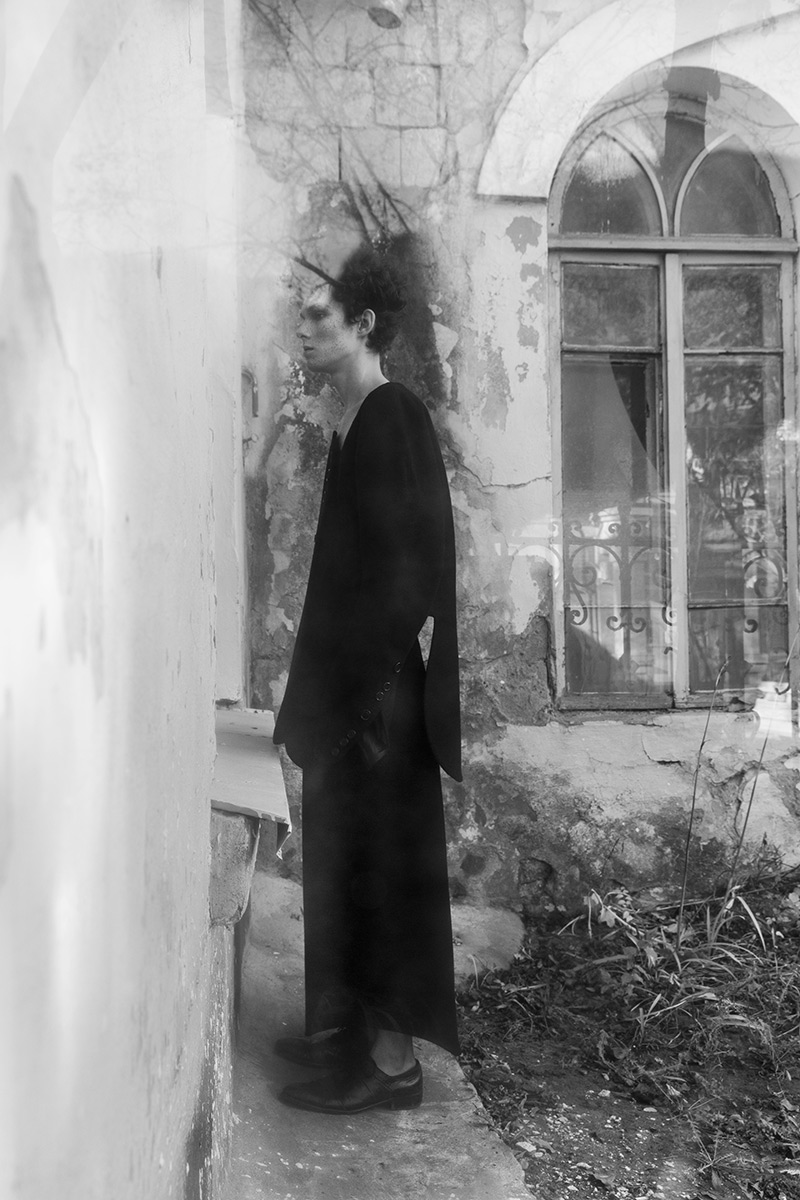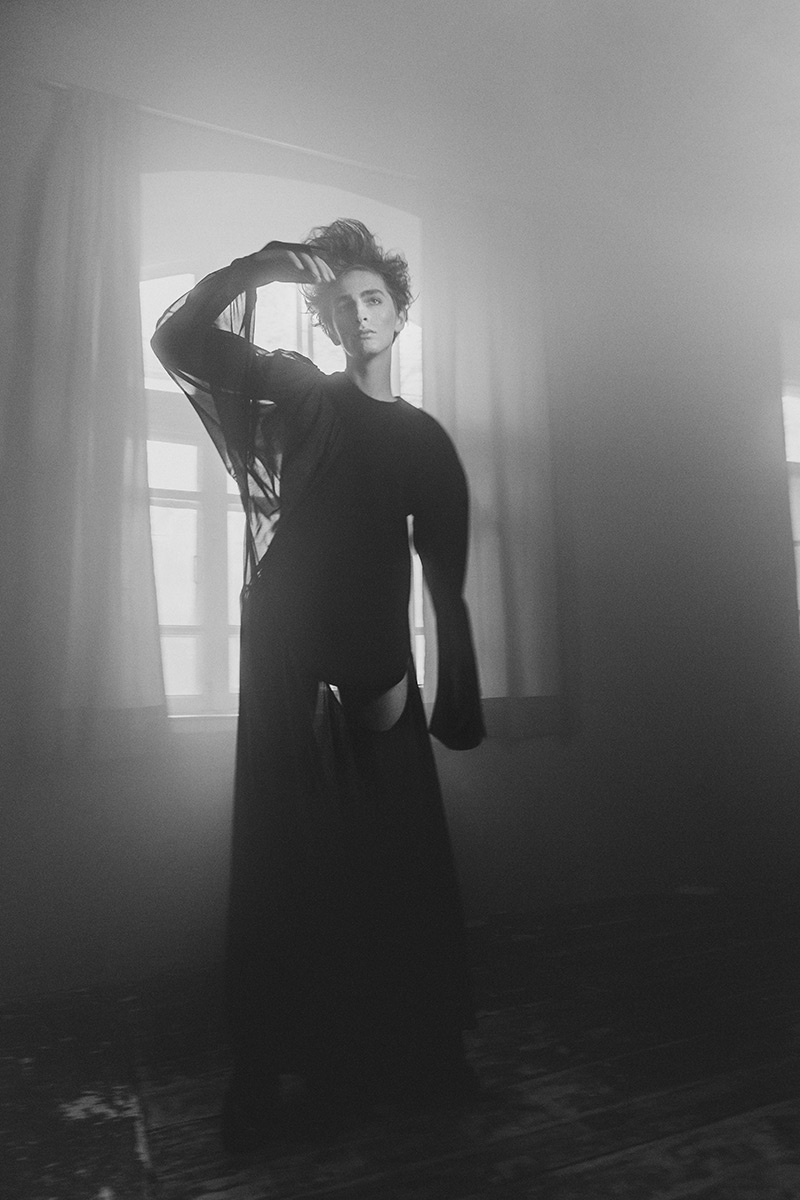 Credits
Collection or creation
PASSAGE THROUGH TIME
Brand
CONSTANZIA YURASHKO
Designer and / or studio
Constanzia Yurashko
Year of production
2021
Designer's country of origin
Republic of Moldova
Country of brand origin
GB / Republic of Moldova
Photography
Viktoria Viprada
Related posts
Powered by