ARTCOR – Creative Industries Center is located in the historical center of Chisinau in the courtyard of the Art Academy (AMTAP). ARTCOR was possible only with the support of the Moldova Competitiveness Project, funded by USAID, Sweden and UK aid. The spatial solution of the building was determined by the configuration of the plot position, the presence of an architectural monument, dated by the late 19th century and neighbor buildings.
The center includes a new building – 400 m² and a part of the old Academy building – 450 m². A part of the site area (1200 m²) was occupied by old storage and jerry-building covering a total of ​​300 m², the demolition of which opened up the additional space for public use.
The new construction represents a volume of reinforced concrete, covered with Corten-steel; on the concrete façade the bas-reliefs fragments are symbolizing the human nature. The accent in the interior is given by the building's constructive structure – a caisson ceiling, internal auditorium staircases, and the surface of the walls made in tinted concrete. The furniture and part of ceiling lighting were designed by the author especially for this center. In the creation of decorative elements for the center, the architect worked closely with the students, artists and Academy's professors. 
What makes this project one-of-a-kind?
The first building in Moldova, which shows modern architecture of the newest built constructions.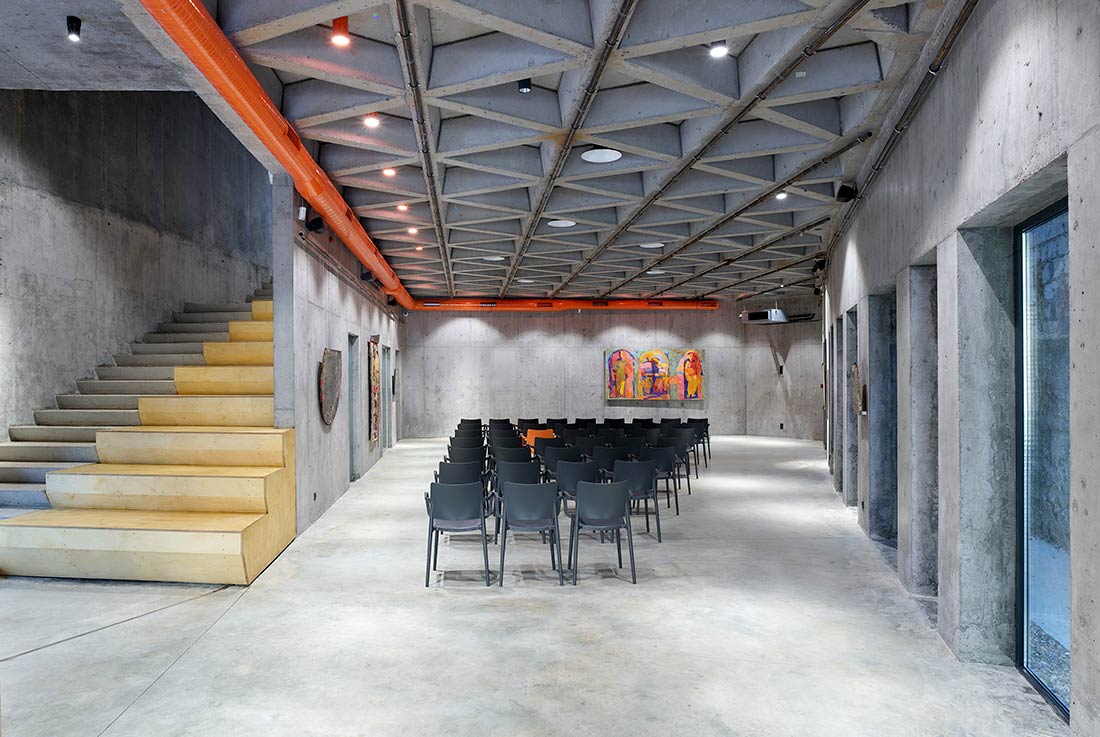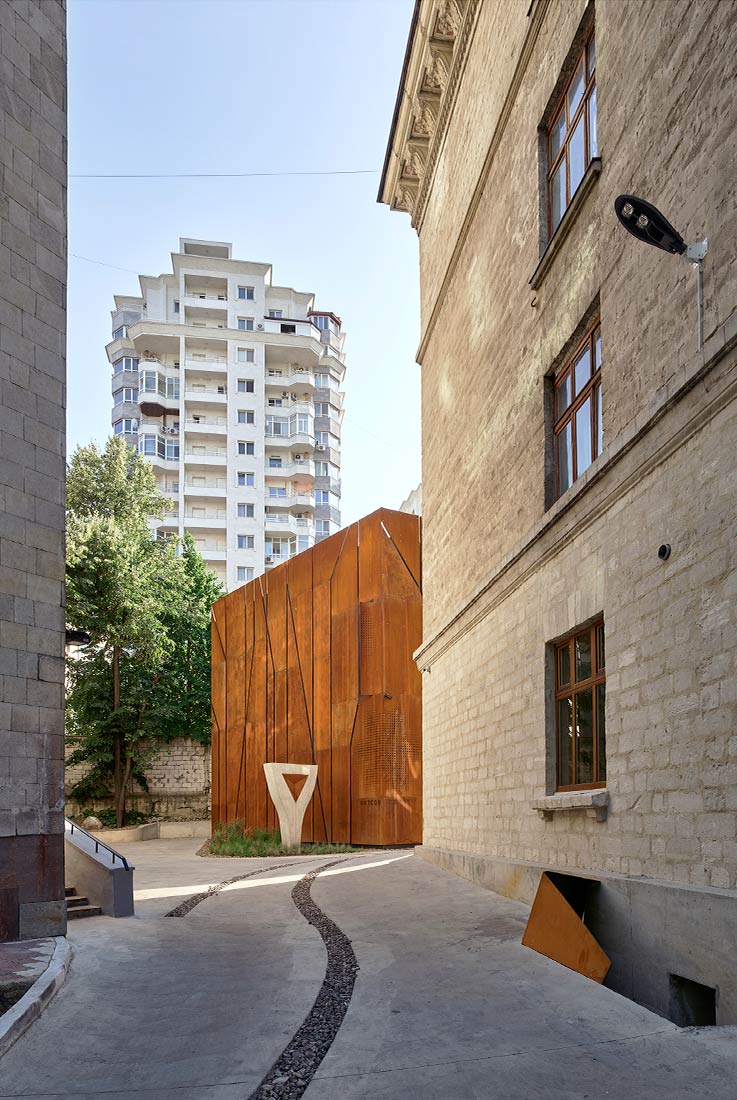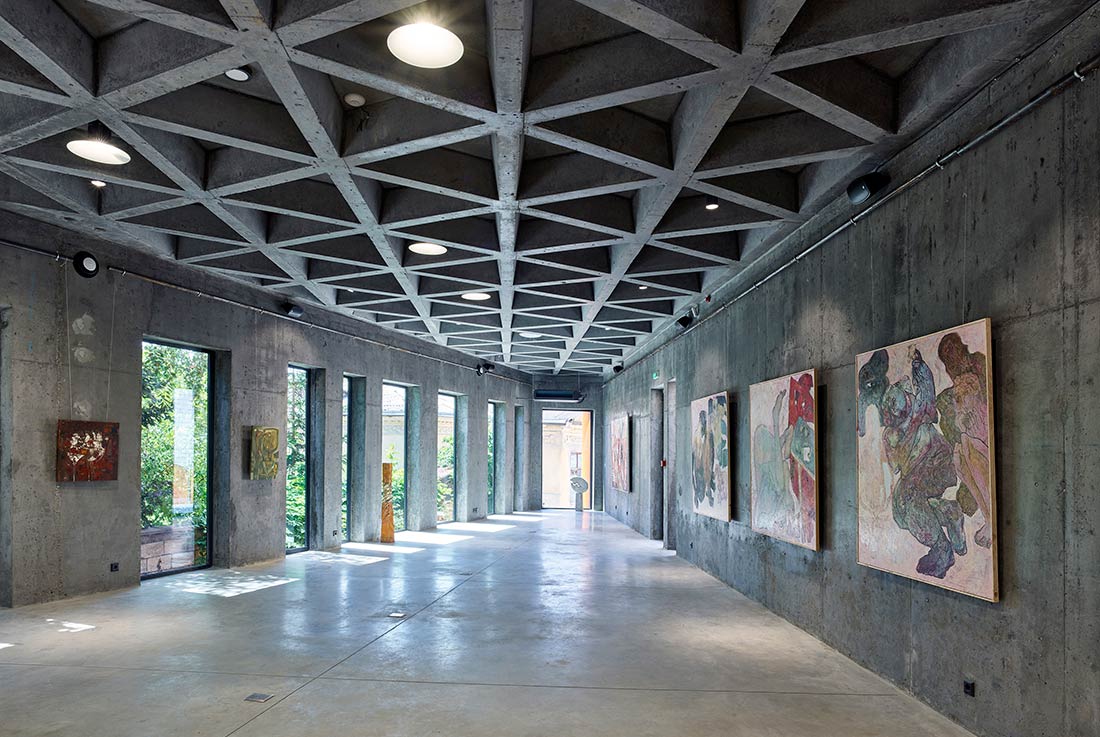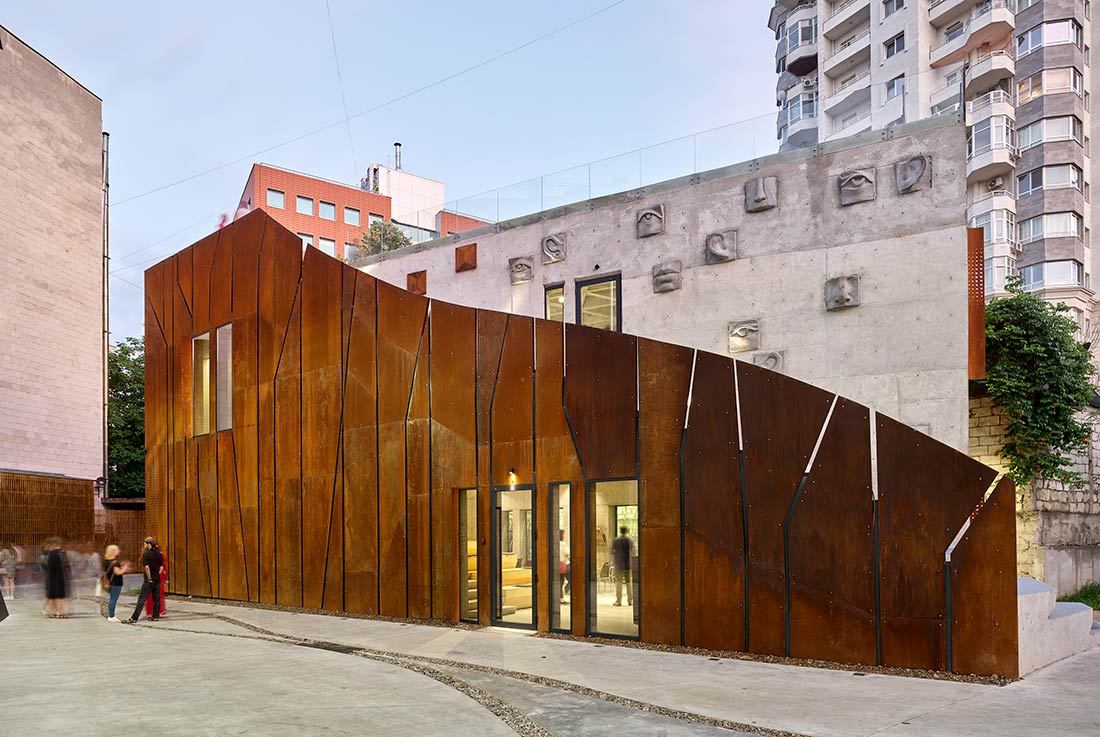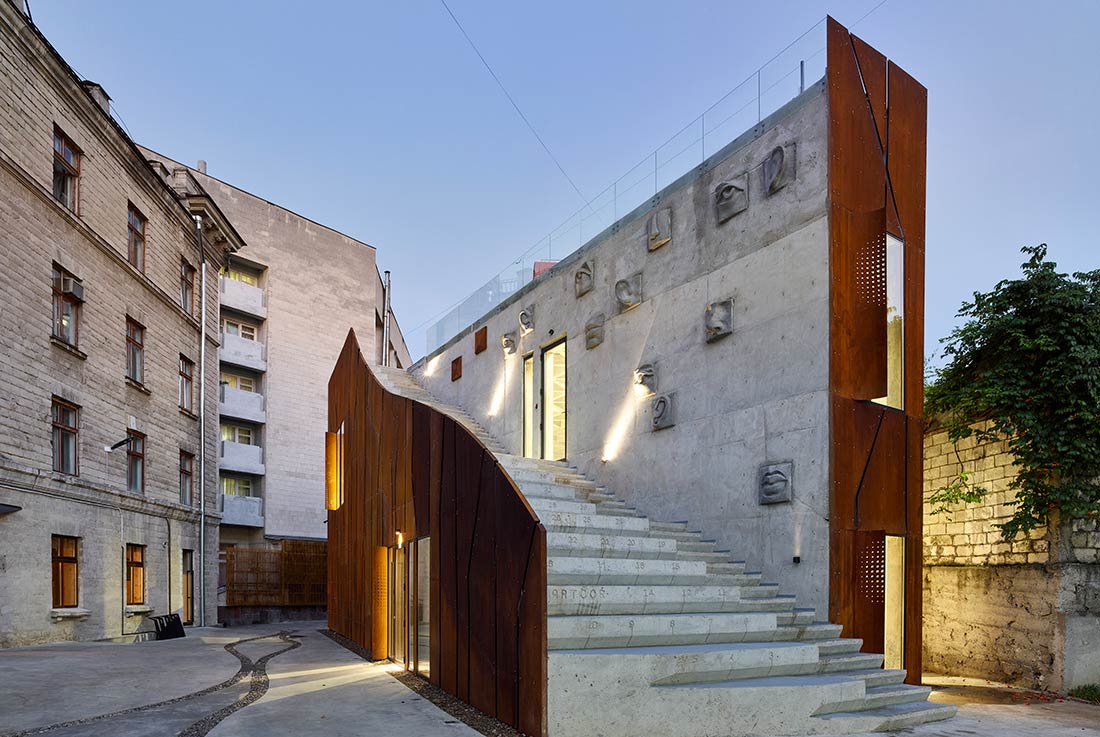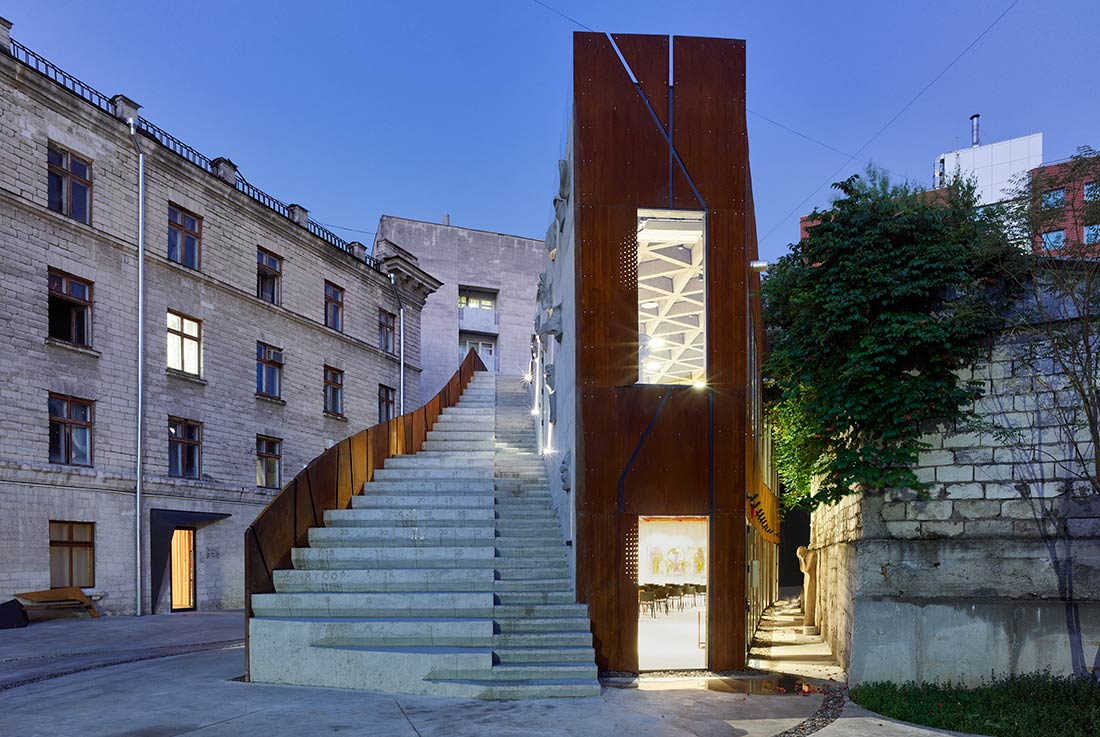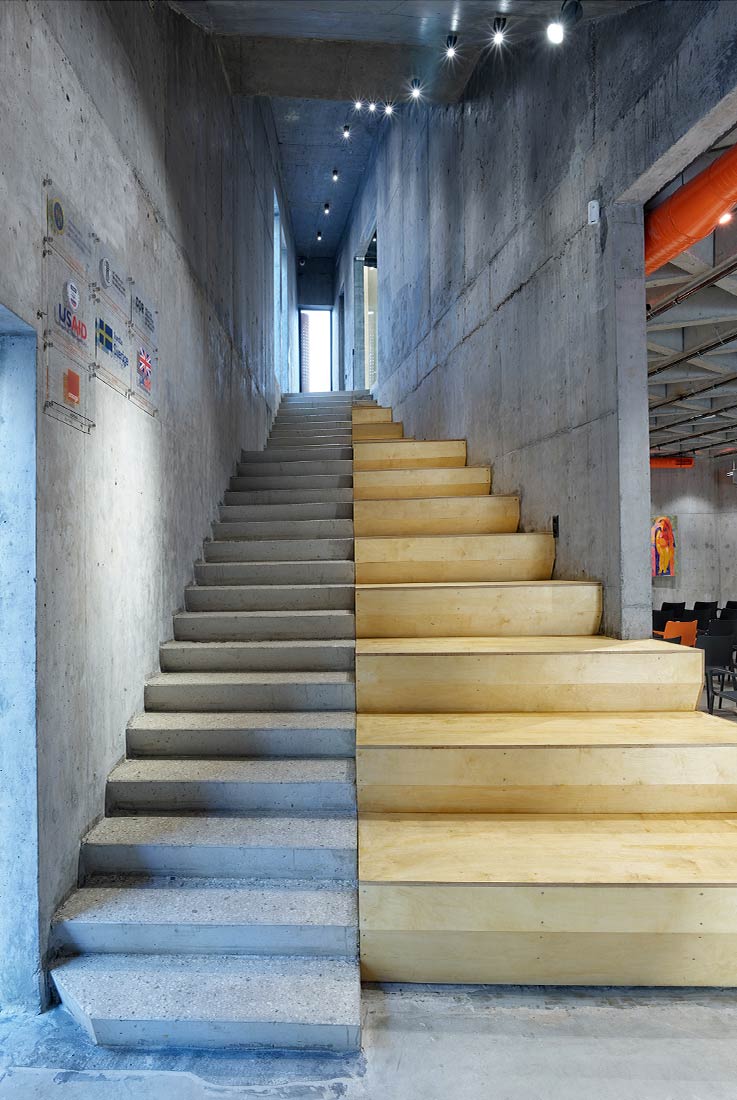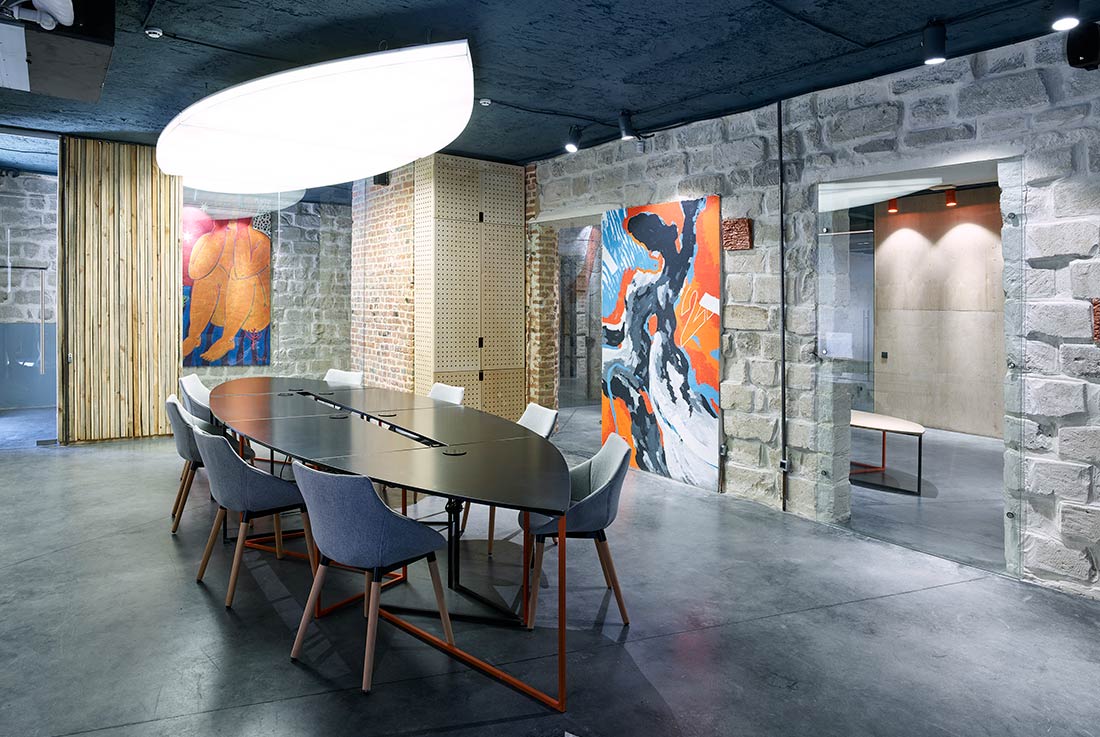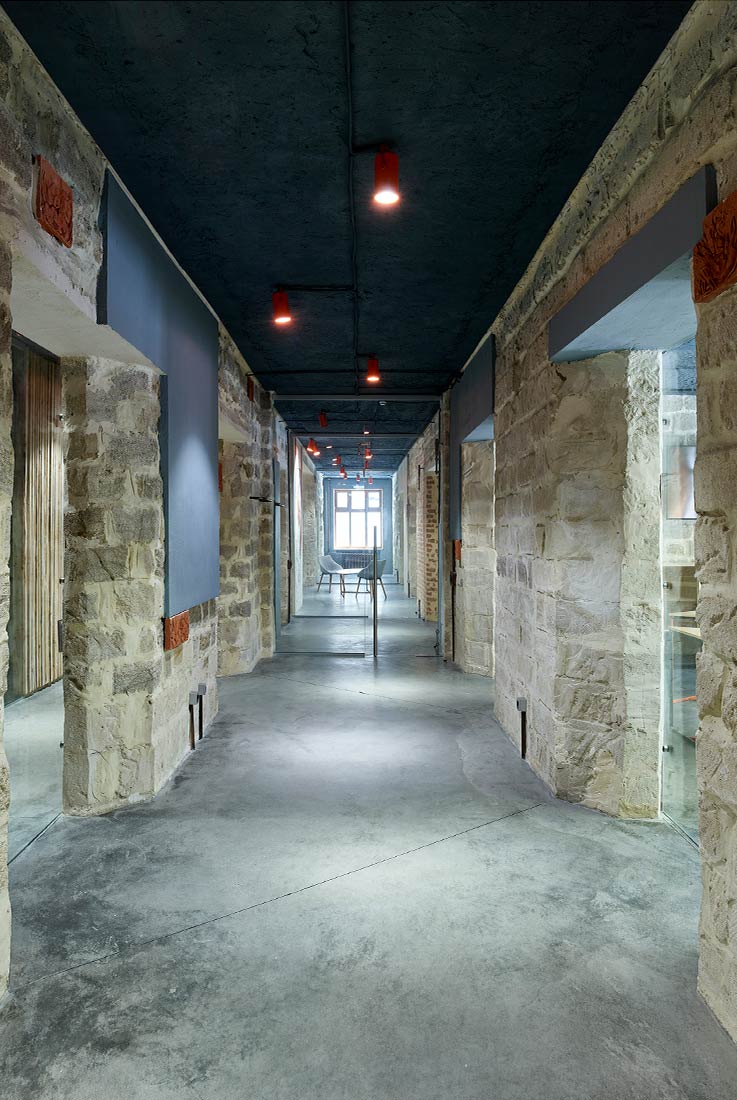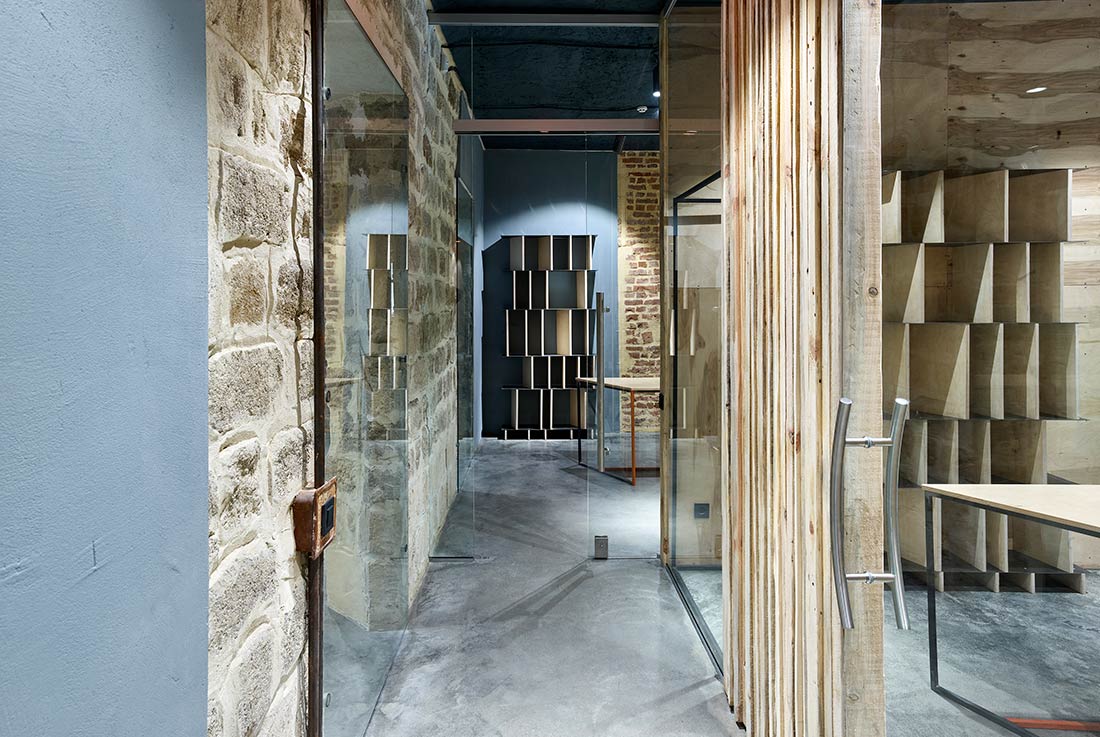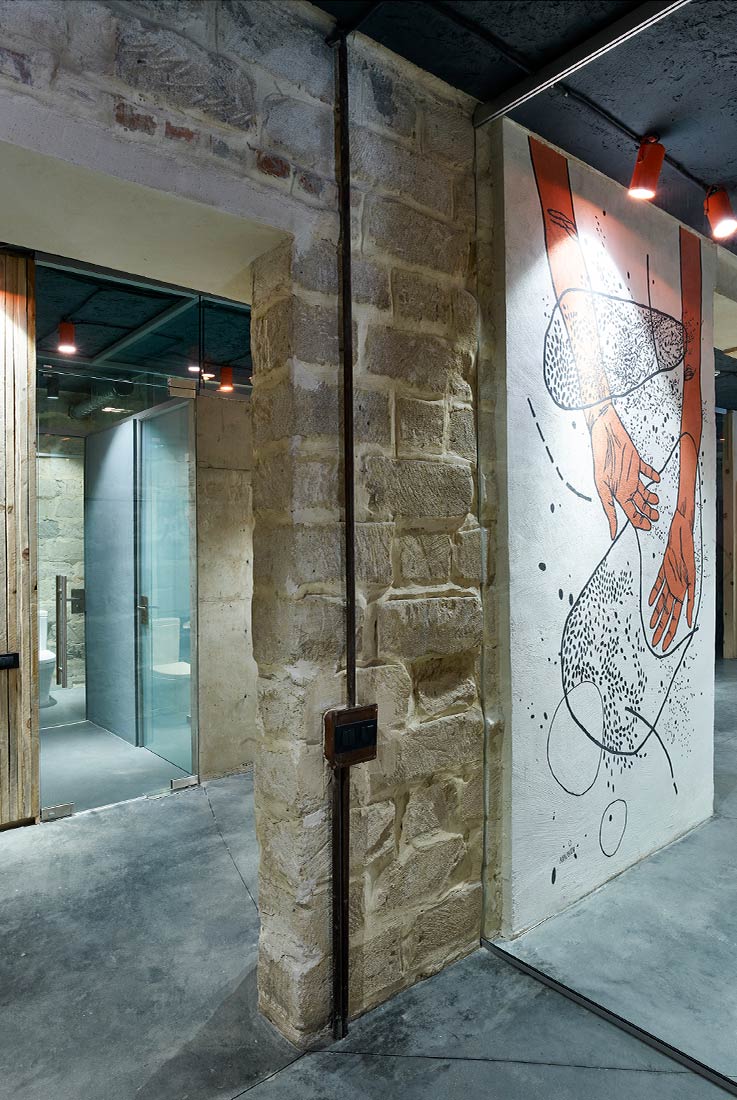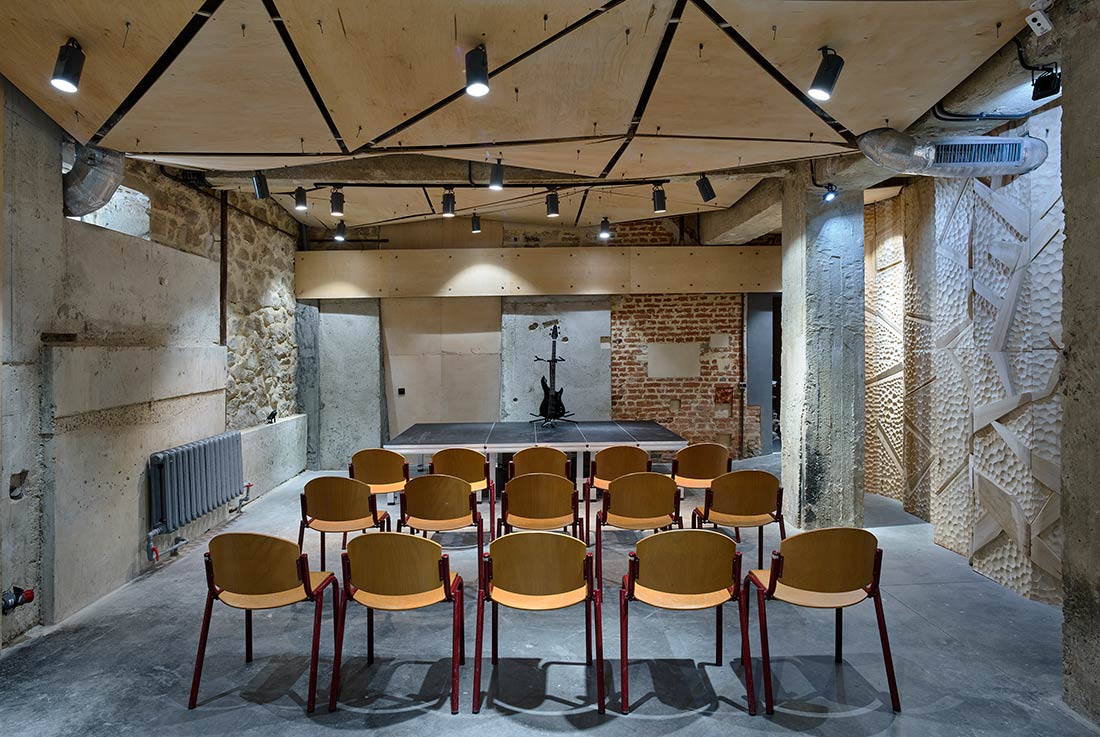 Credits
Architecture
Maxim Calujac
Client
COR – Creative Industries Association in Moldova
Year of completion
2019
Location
Chisinau, Republic of Moldova
Total area
850 m2
Photos
Volker Kreidler
Project Partners
S.C. PRESTIGIU-AZ S.R.L., Anteco FPC STONE F CITY SRL, NAYADA-Moldova, Mihai Stamati – MIKELESTA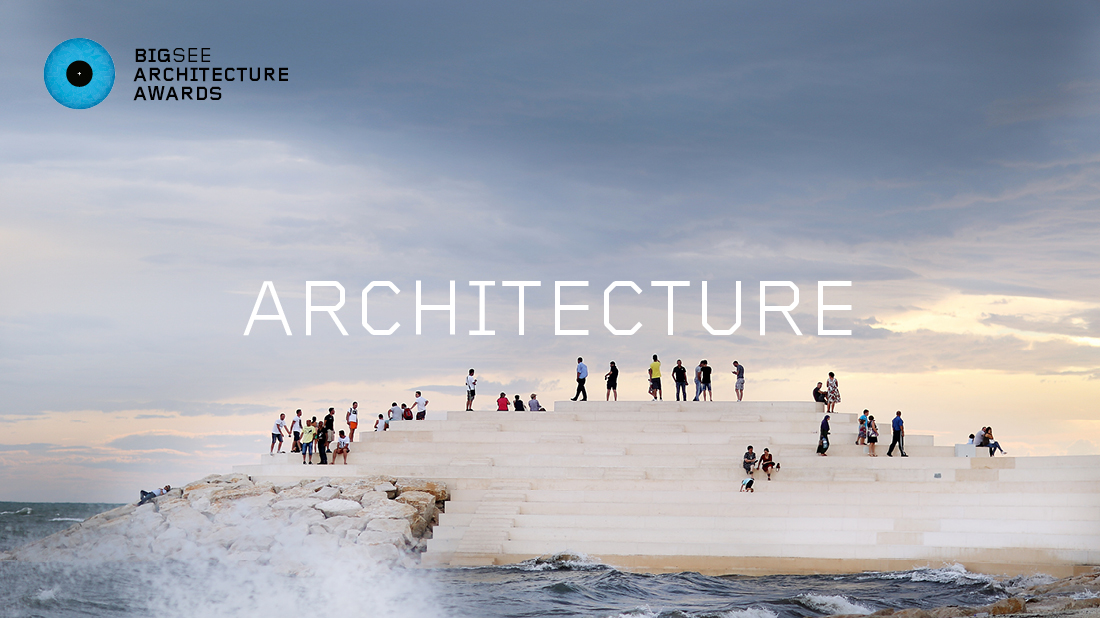 Related posts
Powered by