C2 House represents a family living for people who like spending their free time outdoors all year long. The main idea is the diffusion of spaces within the house and the garden. The atrium with a fireplace and a summer kitchen becomes the core of the family life.
The size of the plot makes it possible to divide the functions into two one-storey prisms: the house communicates with the garden and with its surroundings, the object of the garage and the gym create a barrier from the northern neighbour.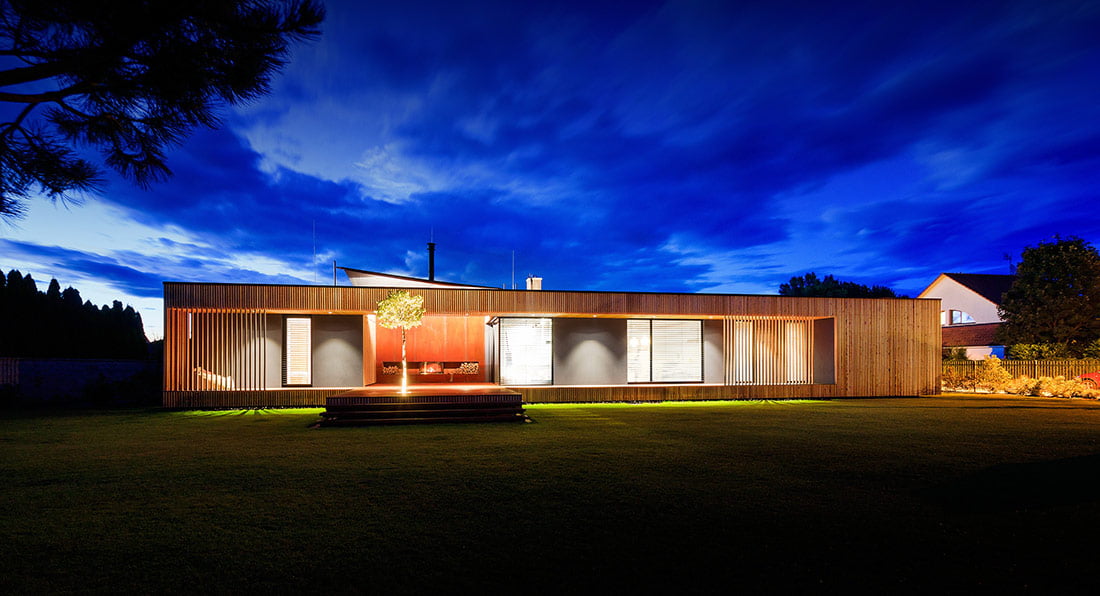 The family loves spending time outdoors. That is why our project offers a variety of spaces for staying outdoors: the main open garden, the stone garden between two houses, a spacious loggia with the view to huge trees by the river and the atrium which becomes the centre of family life.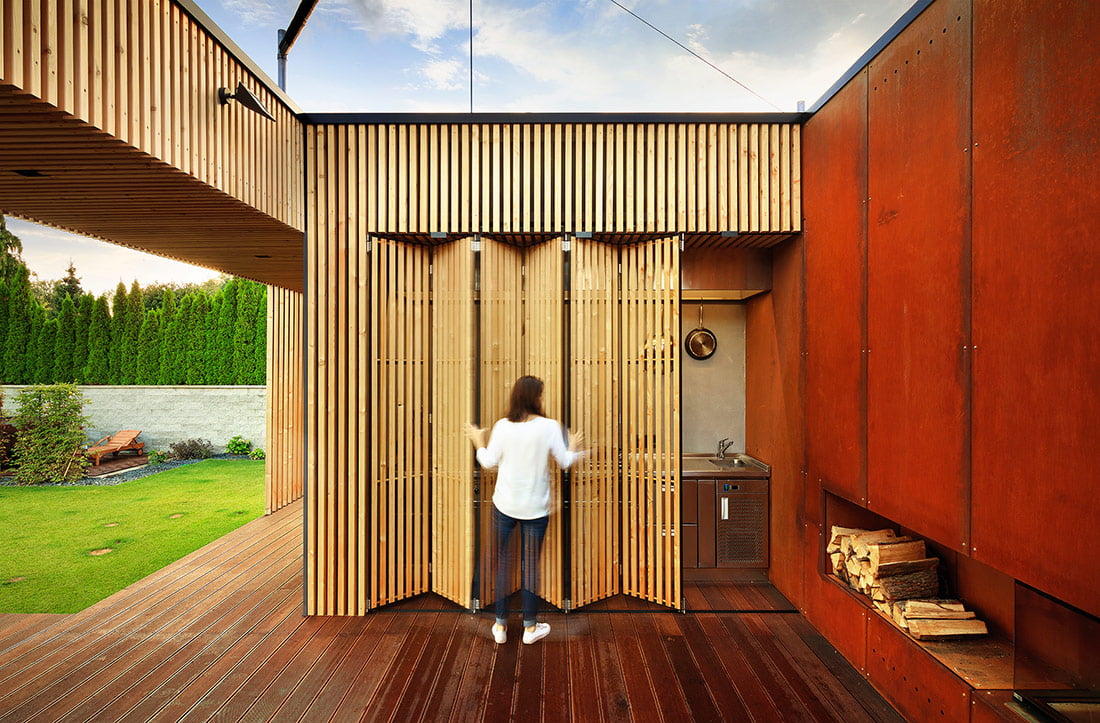 The main living space and the private zone are both directly connected with the loggia and the garden. The afternoon sun enters the living room through the atrium. With an outdoor fireplace, a summer kitchen and a sun shade, the atrium becomes an exterior living room which can be used all year long. Children's rooms are located close to the entrance, creating an autonomous space.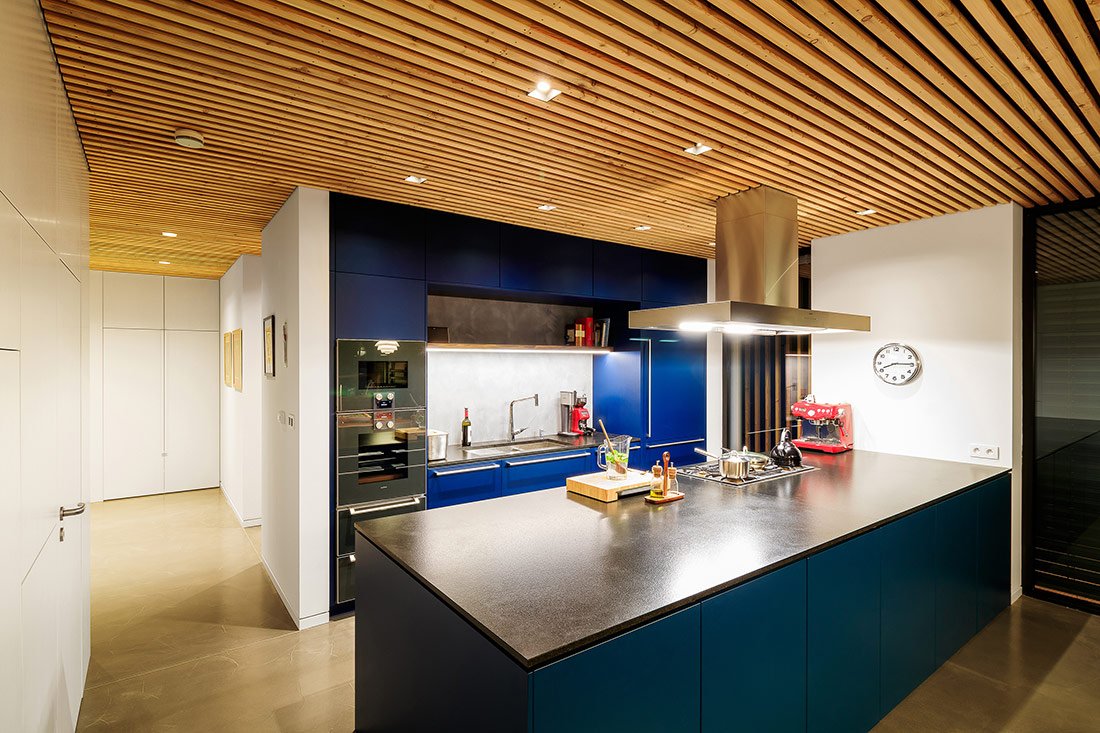 The natural material scheme of the house evokes the warm atmosphere of family living. Siberian larch wood and COR-TEN dominate on the facades. The wood fluently continues into the interior of the house, supporting the idea of the connection between the outside and inside and giving this home a unique and cosy atmosphere.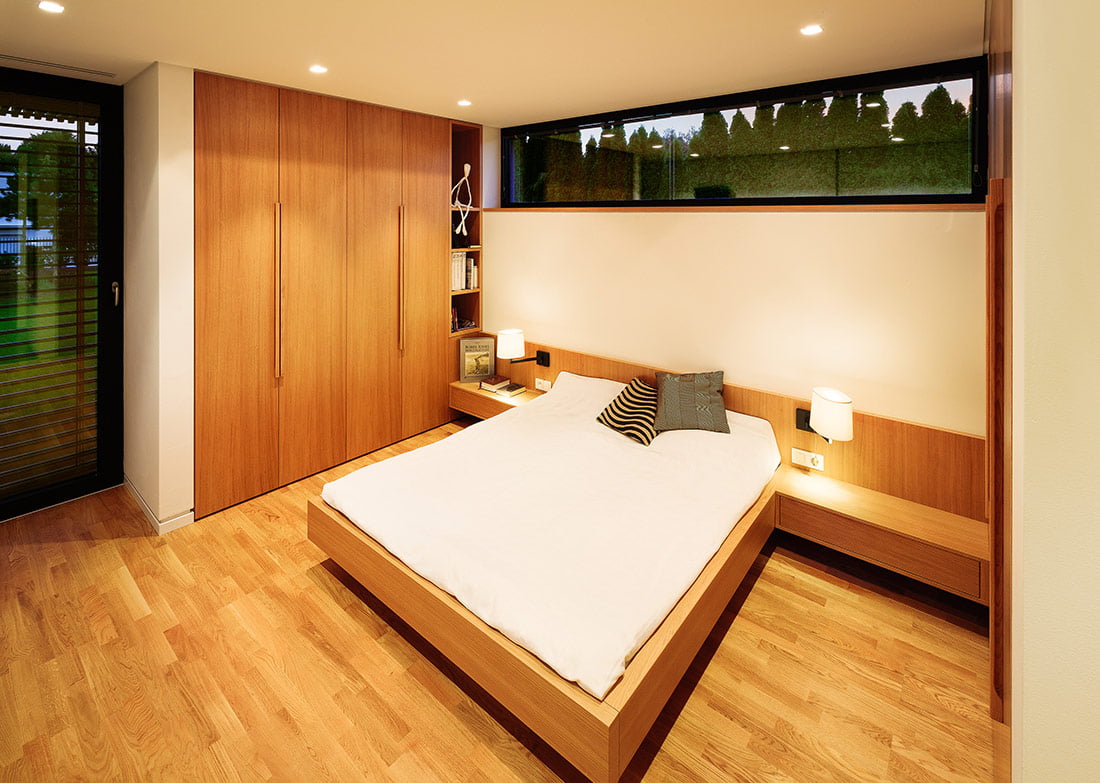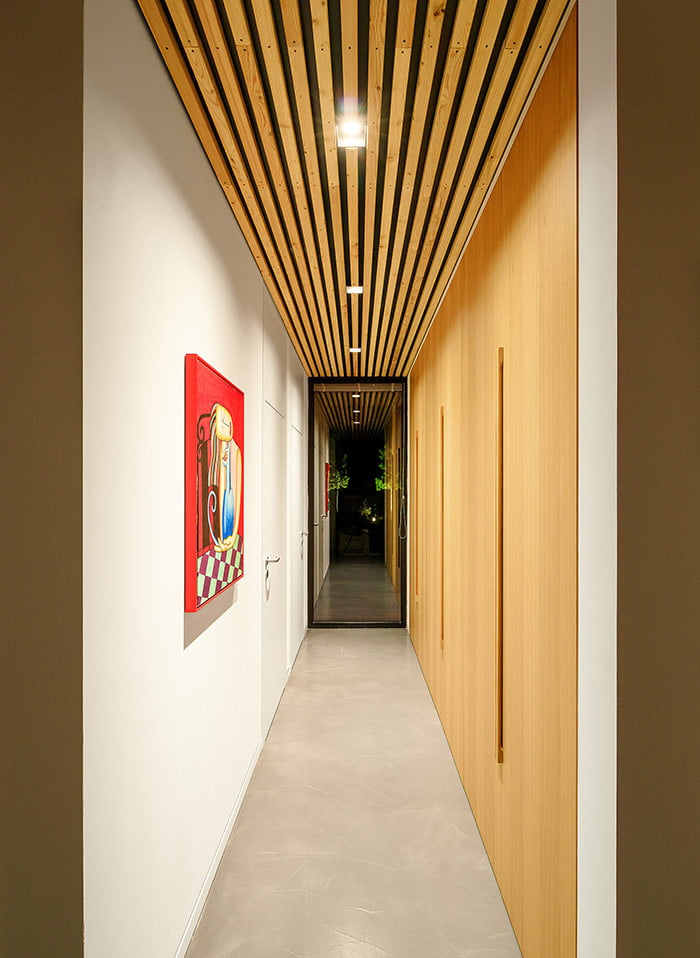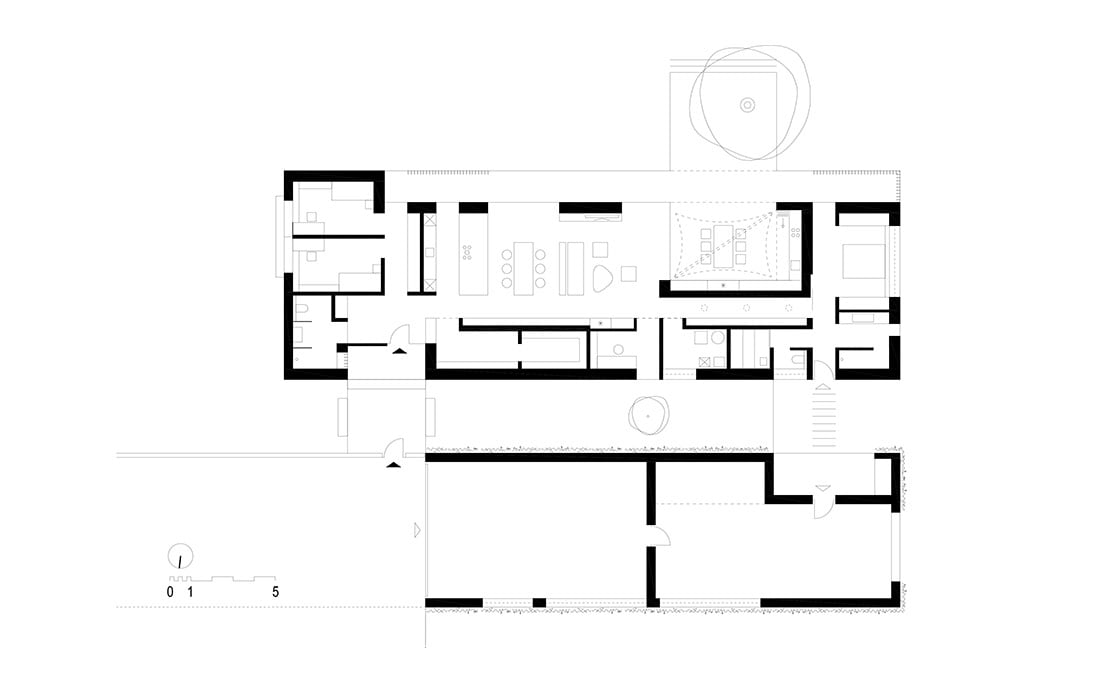 FILE
Authors: Architekti Mikulaj & Mikulajova; Juraj Mikulaj, Andrea Amrovičová Mikulajová
Photos: Pato Safko
Client: private
Year of completion: 2016
Location: Slovakia
Surface: 300 m²