The footbridge Šébr is located in the north of the Czech Republic. It stretches over a national road in mountain pass Stožecké sedlo and thus provides a safe crossing for tourists, cyclists and cross-country skiers. The footbridge is designed as a wooden arch with a span of 30.0m and an upper deck. The main field is formed by three-jointed arches made of glued wood. Each of the arches is formed by a pair of beams measuring 240x660mm. The struts supporting the bridge deck are also made of glued wood. The main beams of the bridge deck are 240x600mm in size. Cross beams are made of steel. Stiffernes of the footbridge are from 25mm profile steel rods. The cross beams of the bridge deck are made of steel profiles IPE 200. On the cross beams lay six longitudinal beams 150x250mm made of glued wood. Arches and main beams are protected by the metal cover plates. Wooden arches and end supports have shallow foundations from reinforced concrete.
What makes this project one-of-a-kind?
Its location and the wooden construction that fits into the environment of Lužické mountains.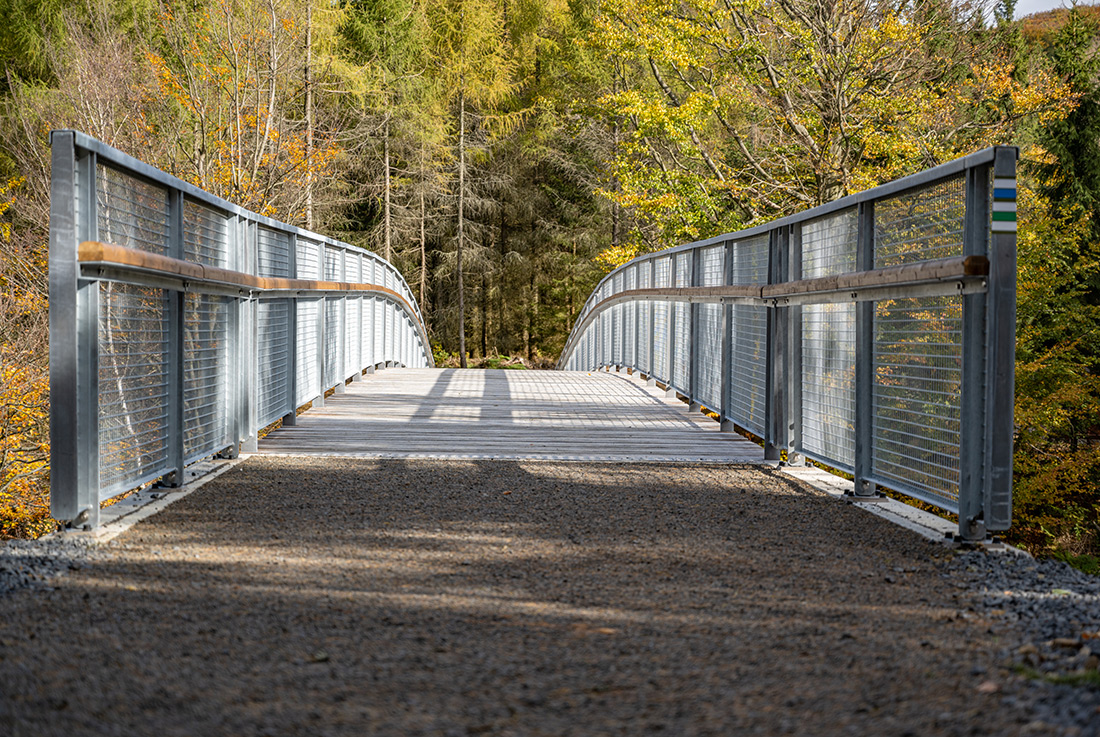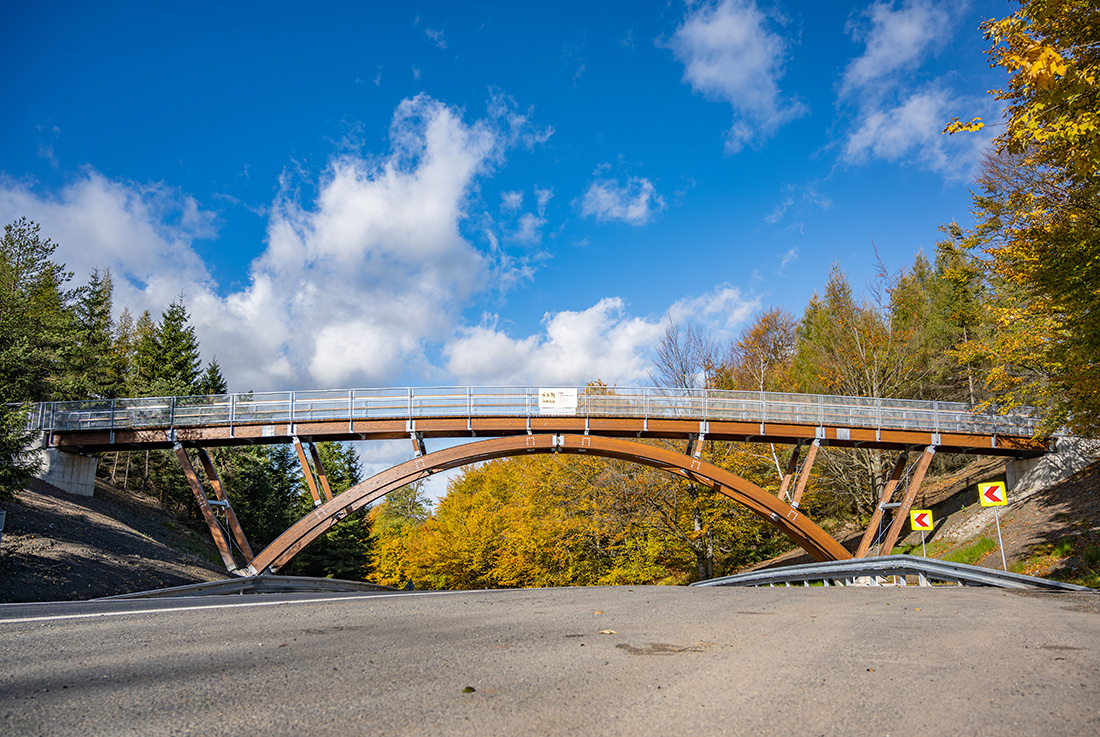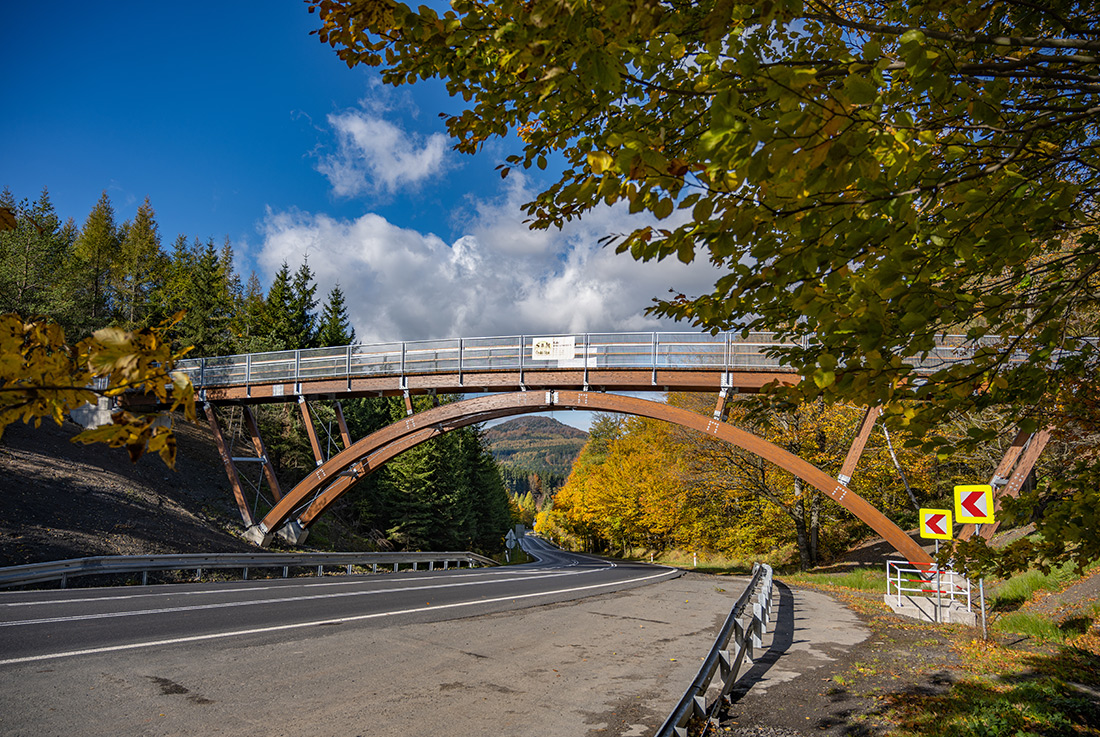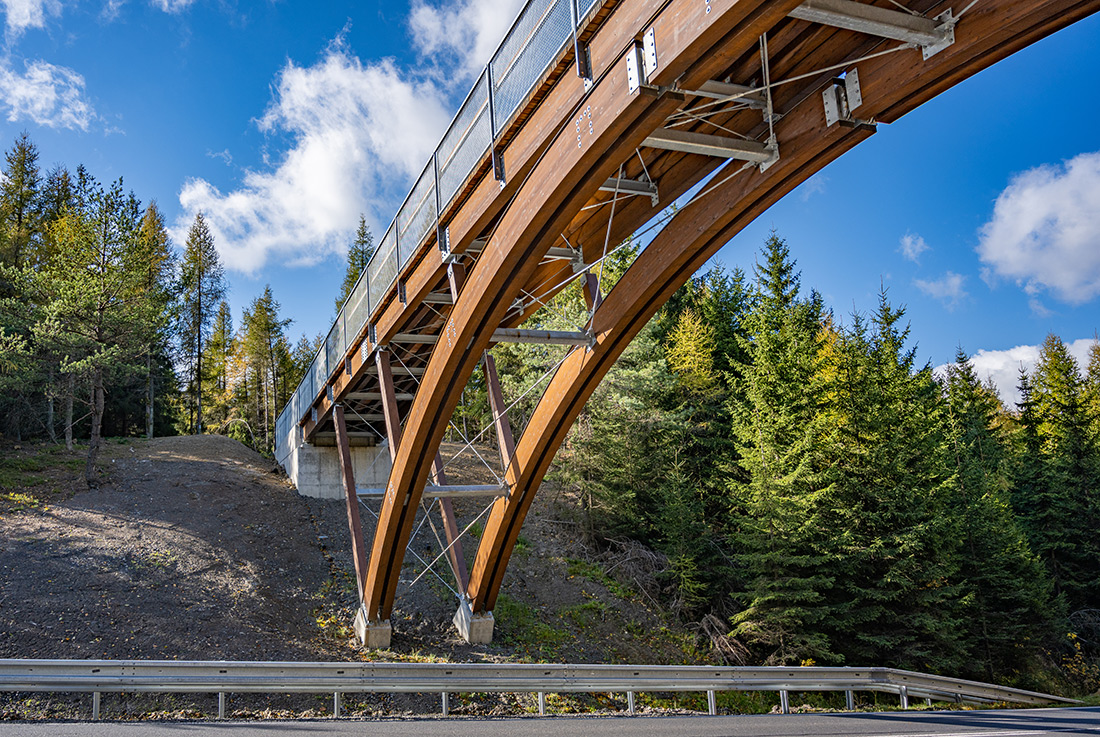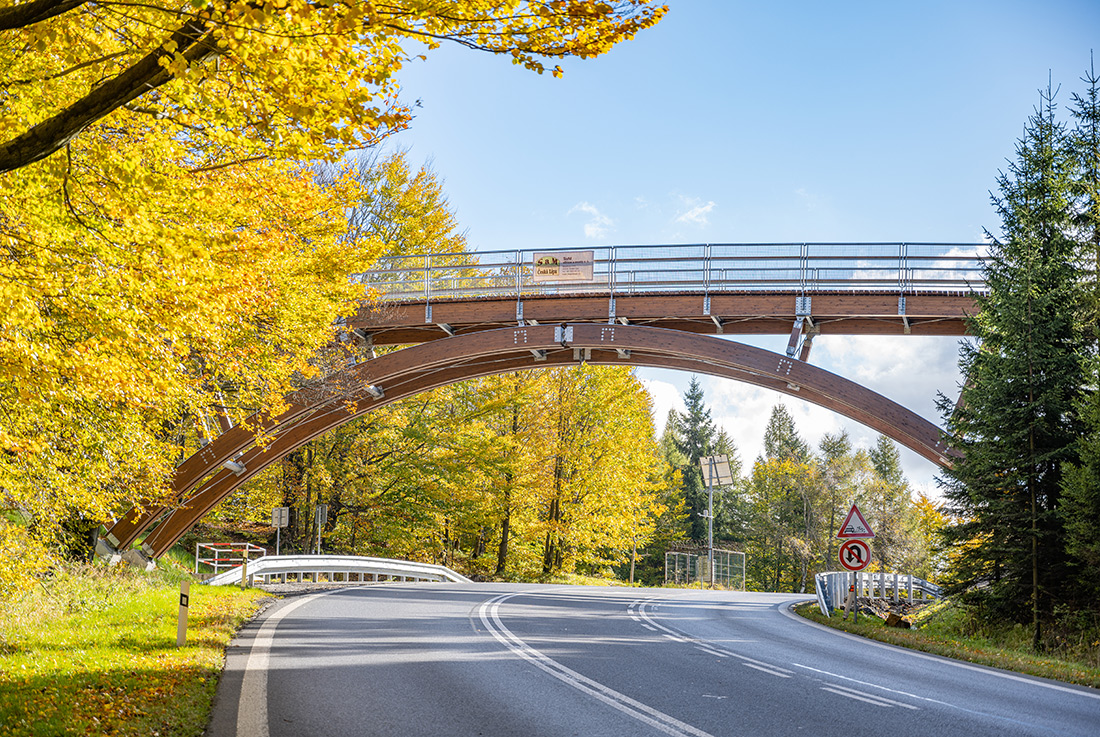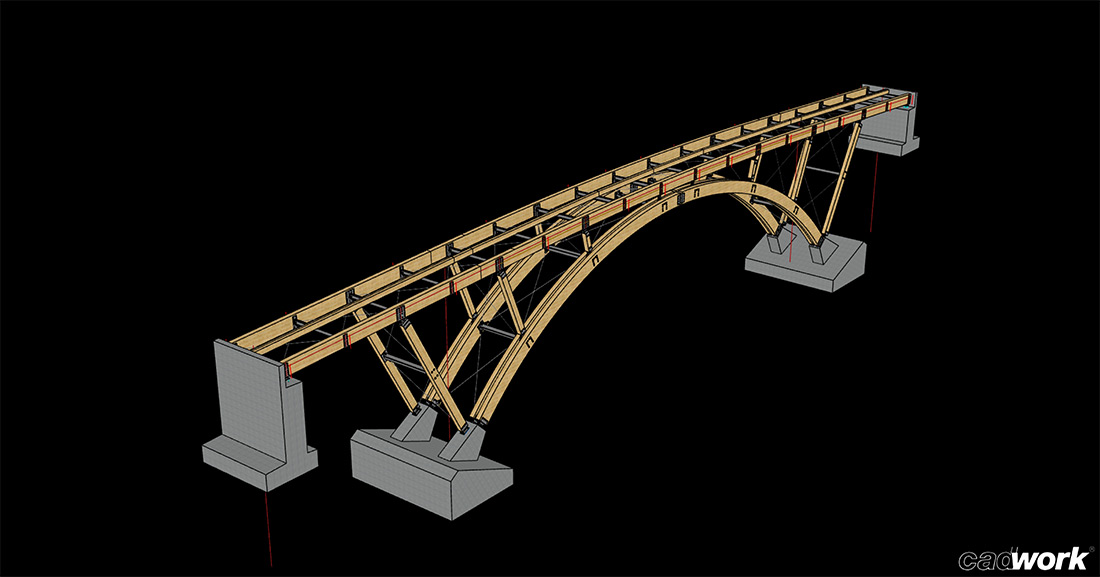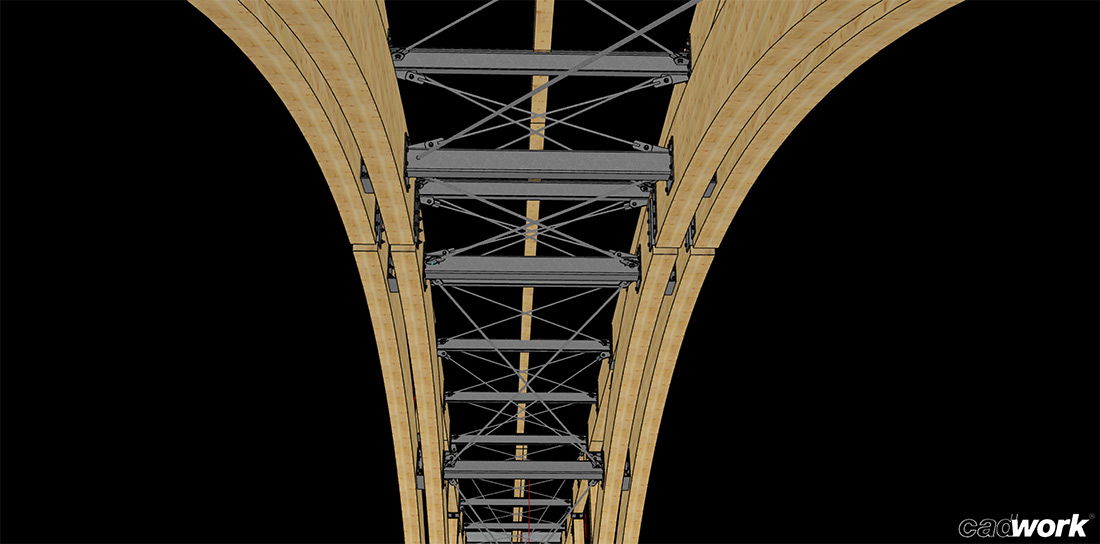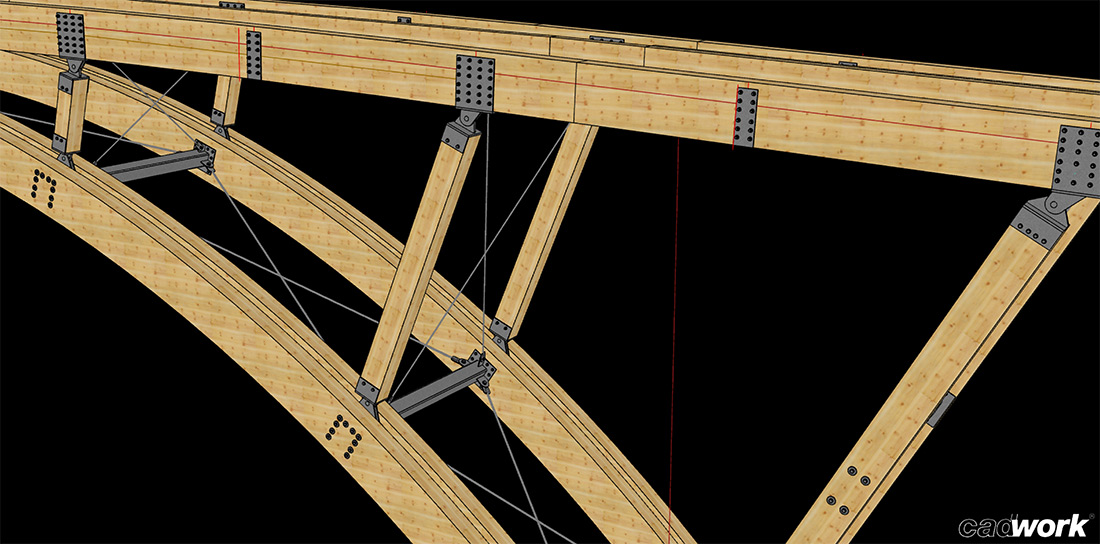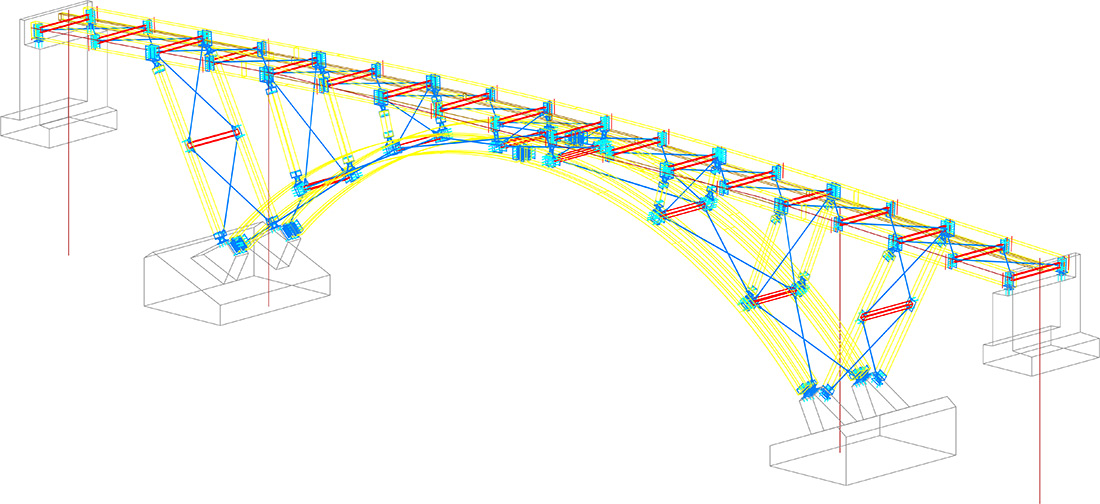 Credits
Architecture
VANER design office; Luboš Vaner, Tomáš Humpal
Client
Ústí region
Year of completion
2021
Location
Svor, Czech Republic
Total area
206,4 m2 area of the bridge
Photos
SaM Česká Lípa; Jitka Žítkovská
Project Partners
SaM silnice a mosty Česká Lípa a.s., Tesko konstrukce s.r.o
Related posts
Powered by