new life of old yard
The original yard was surrounded by two old buildings, the barn and old country family house. These two were accompanied by third new timber house meant for guests of the master family which uses the main old building for their holiday. The new guesthouse building smartly closes the yard but on the other hand opens towards new views of nearby meadows. The center of the house is literally only the roof above a grand veranda with a common kitchen and terrace to leisure and enjoy time outside together. The idea of the third house was inspired by old maps, where we found that there already used to be other barns closing the courtyard many years ago. The new house concept purposefully follows this traditional character and genius loci of the site, but uses contemporary architecture language. The open center of the house is a free parallel on old great barns with a threshing floor.
The aim of the whole concept was about keeping the old countryside atmosphere accompanied with contemporary life standards of living. The beauty of countryside roughness is followed by simple yet clear lines of new timber structures and inbuilt furniture.
What makes this project one-of-a-kind?
The new timber guest house has its unique ambivalent feature to bring the intimacy and close the yard with its massive roof, but also open it in the ground floor towards the view of backyard meadows. Thus it is a house of two faces, it is house which opens yet closes the yard…
Text provided by the architects.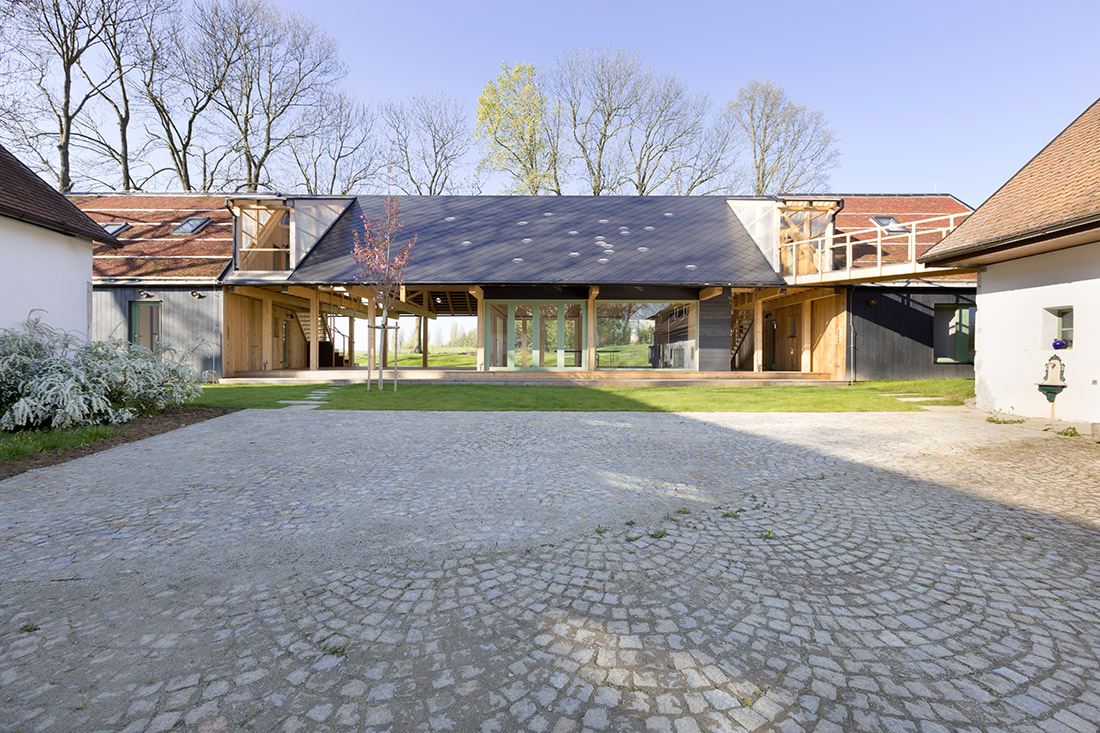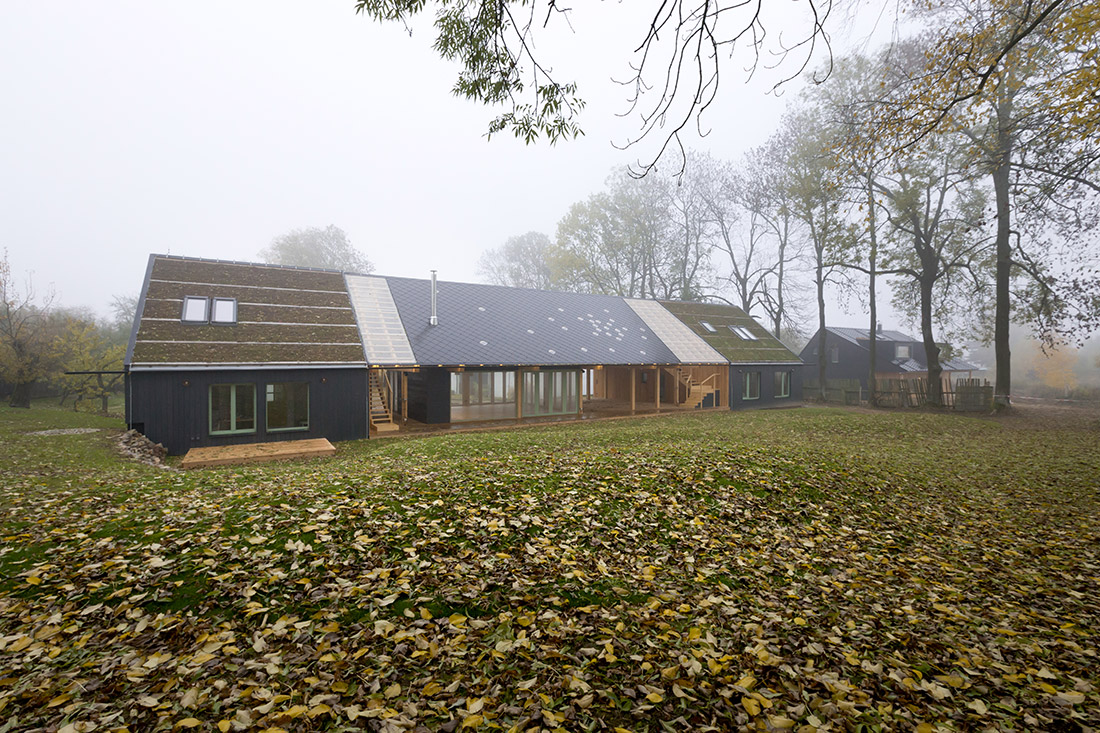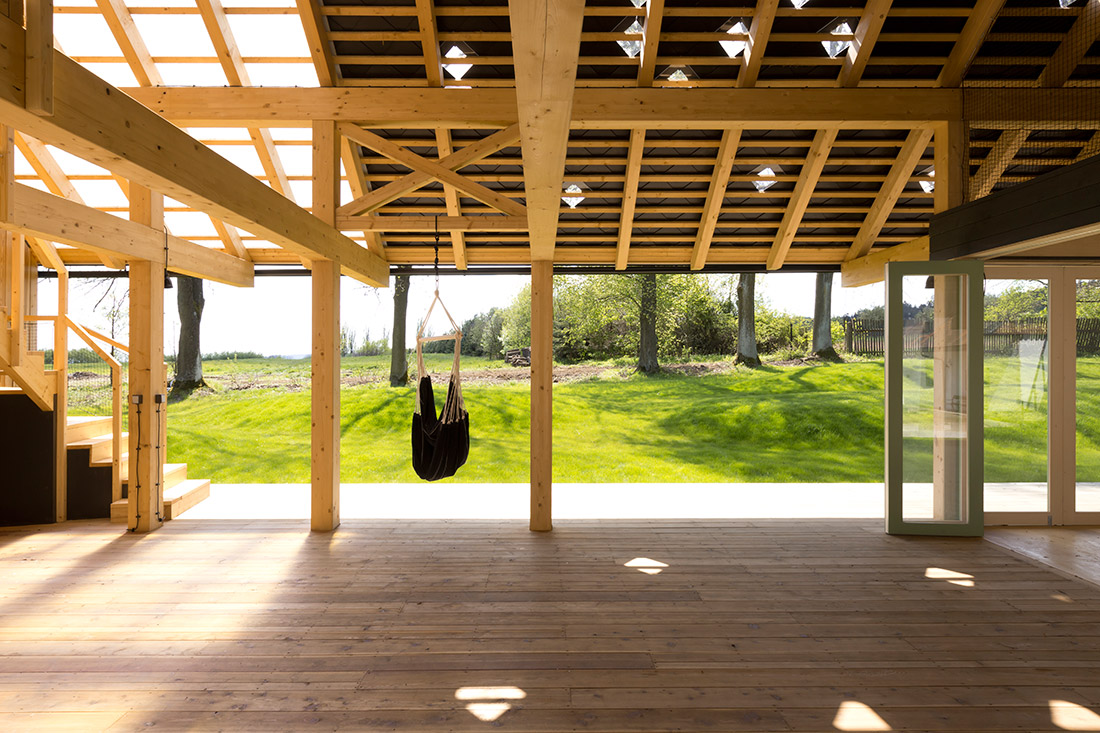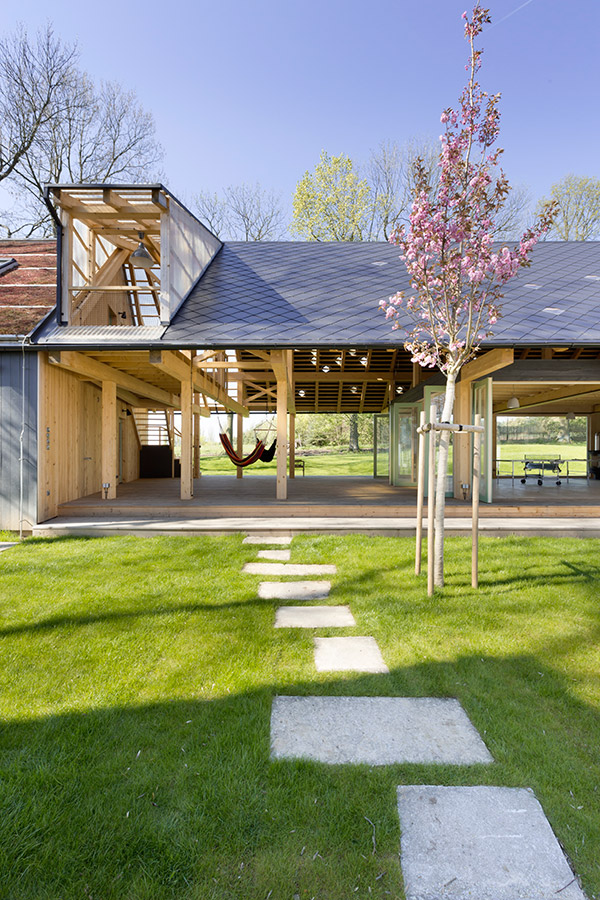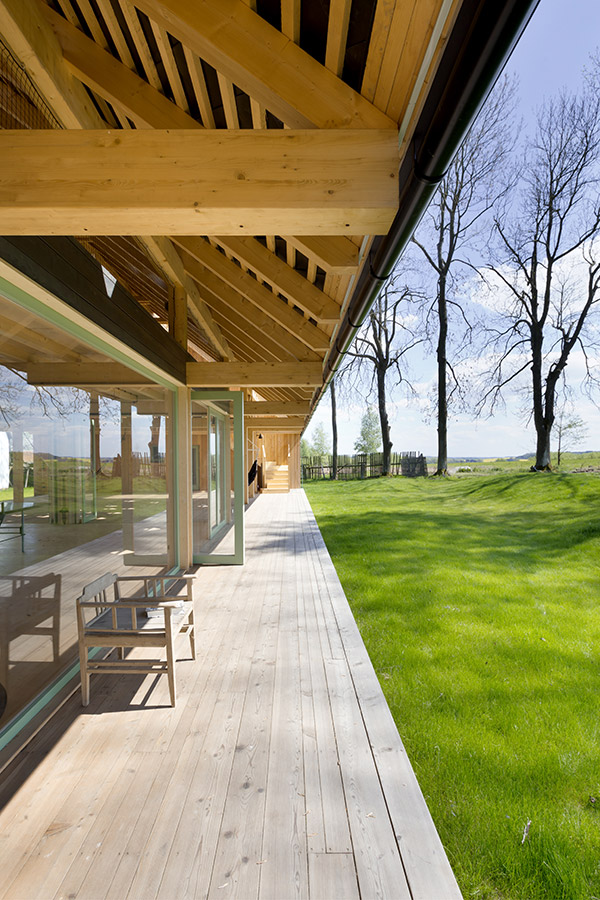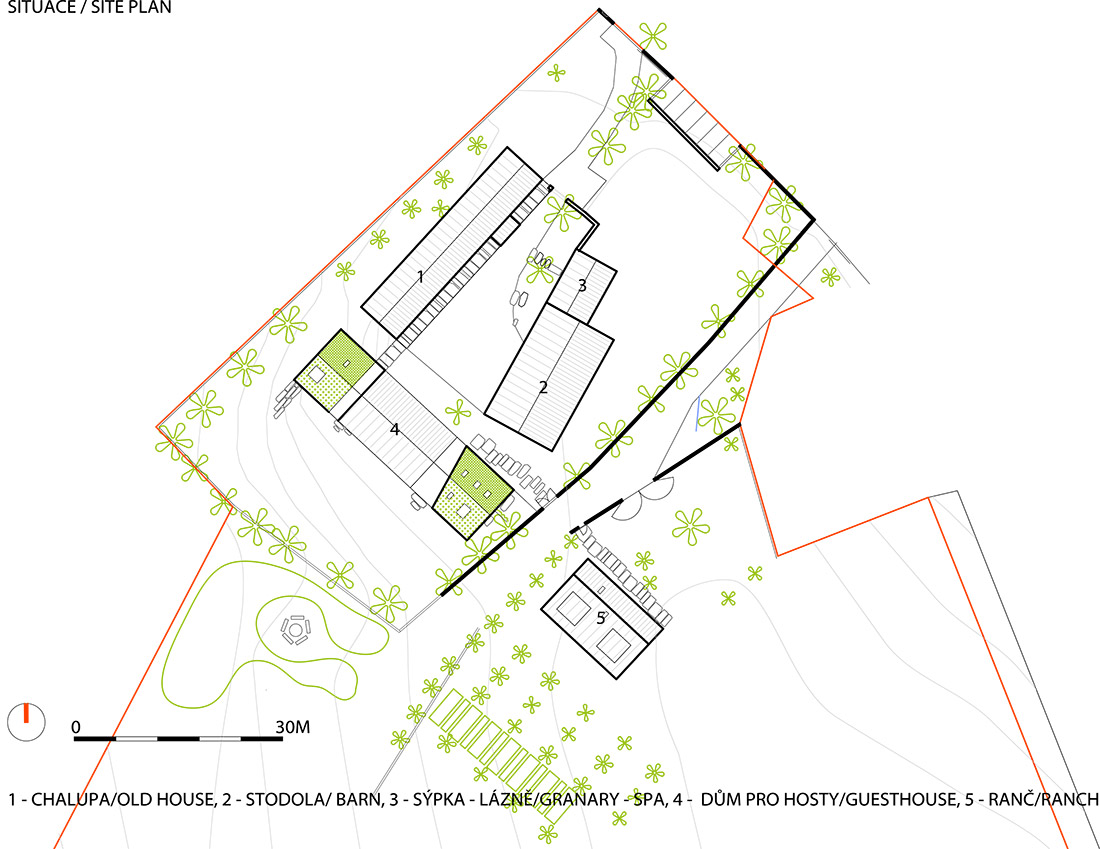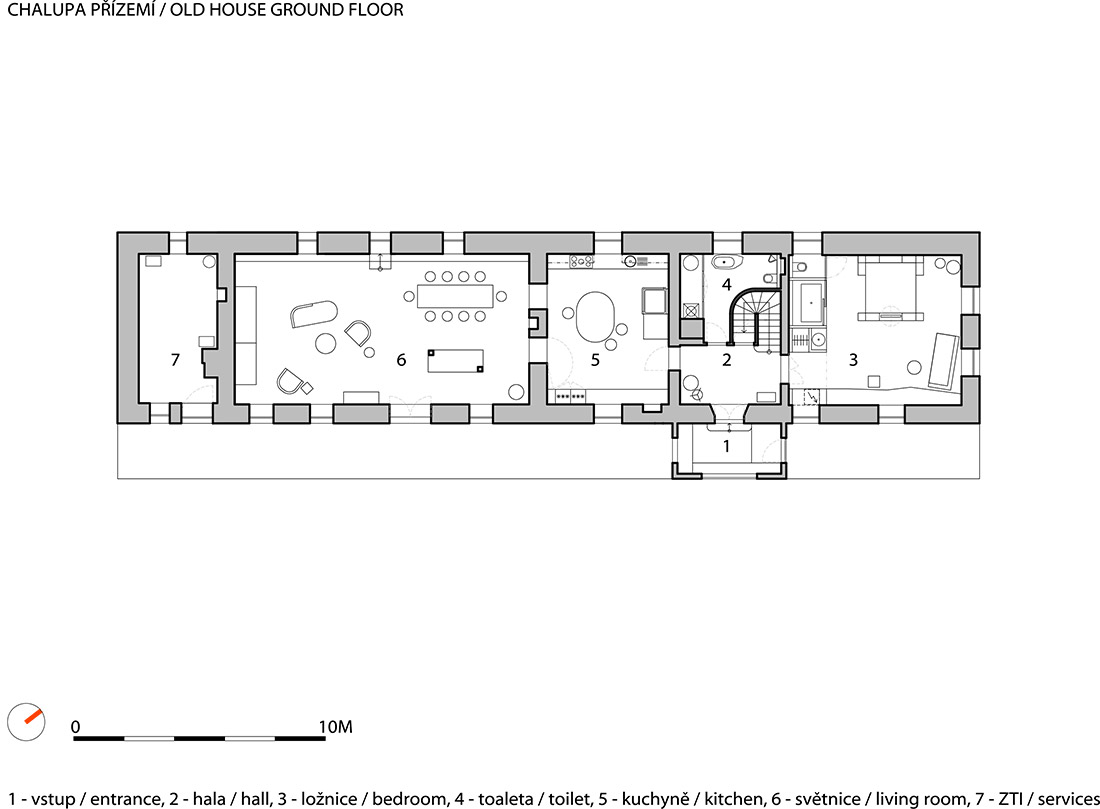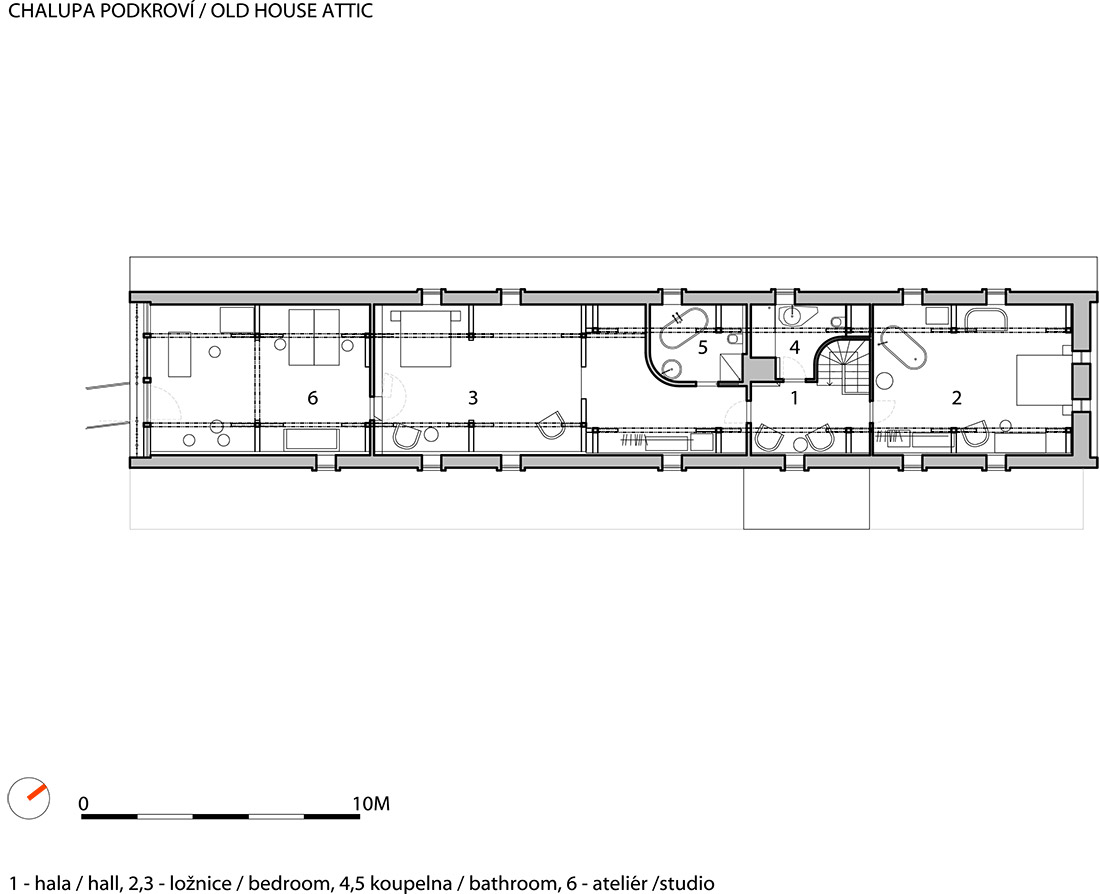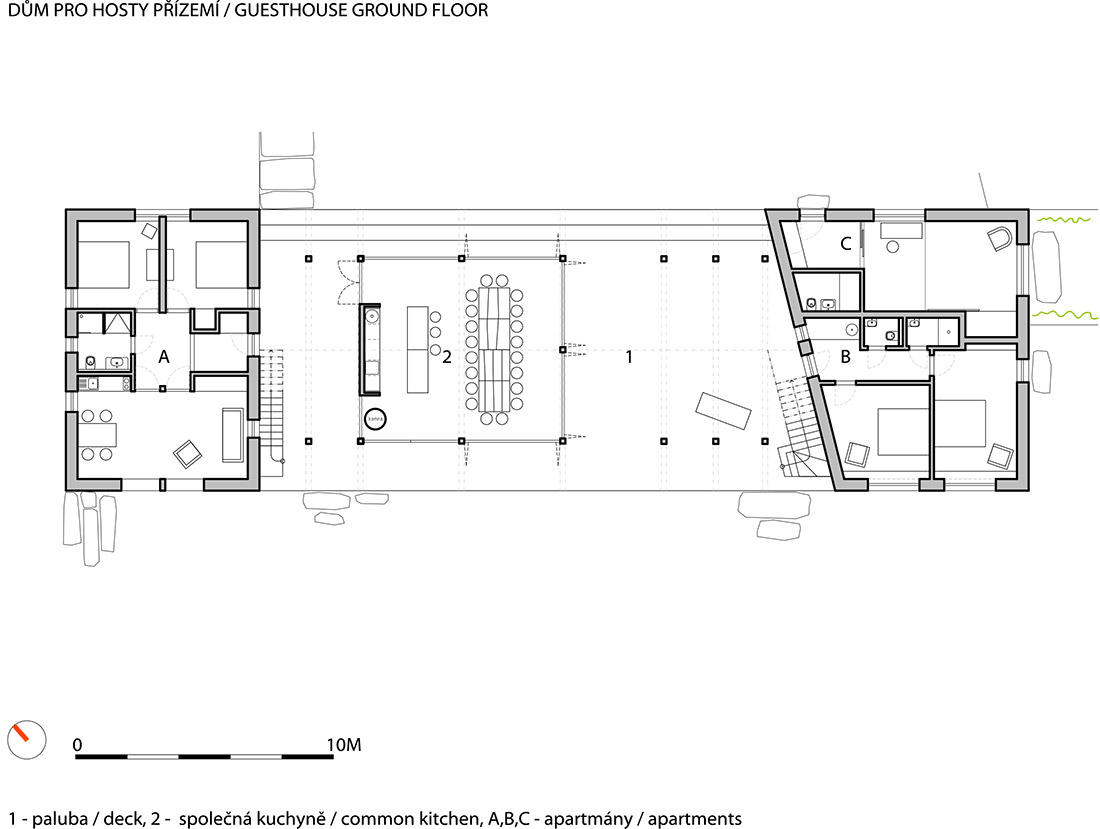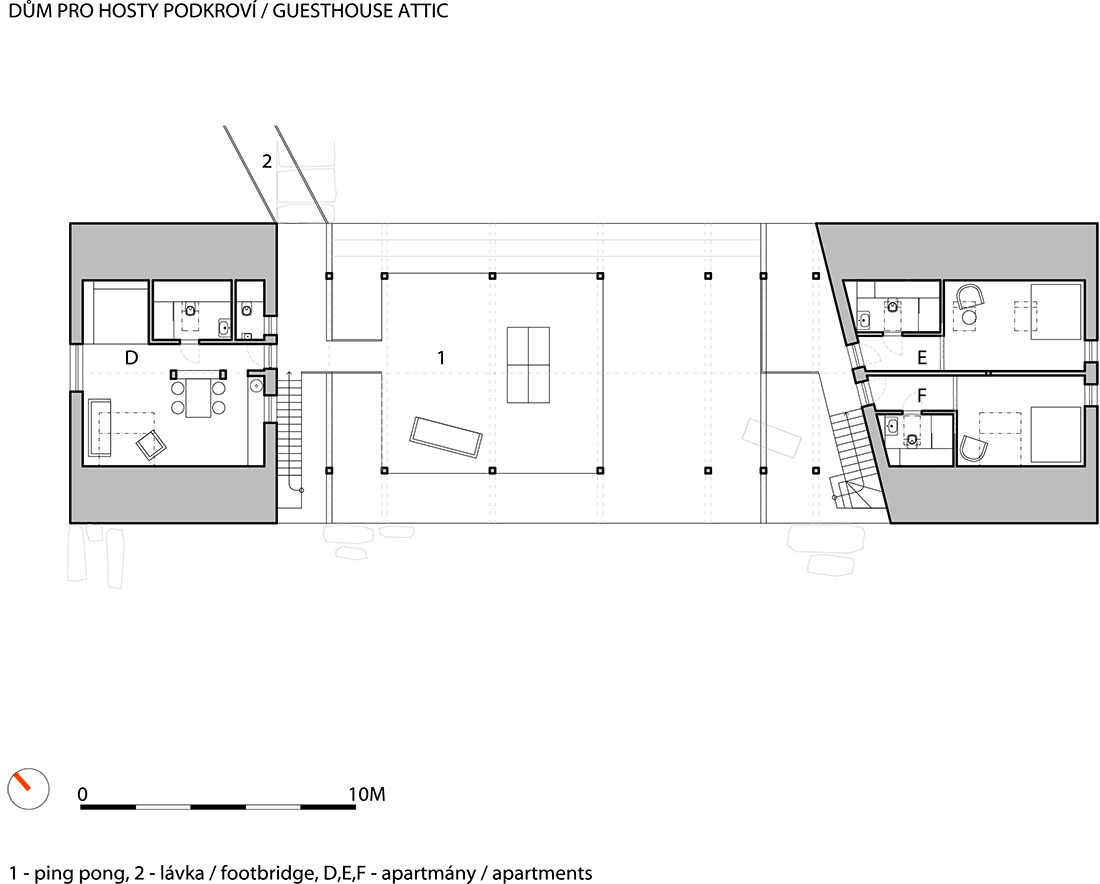 Credits
Architecture
a1architects; Lenka Křemenová, David Maštálka, Tereza Schneiderová in cooperation with: Matěj Michalk Žaloudek
Year of completion
2016
Location
Manešovice, Czech Republic
Photos
David Maštálka
Project Partners
OK Atelier s.r.o., MALANG s.r.o.
Related posts
Powered by