C [~Si:] Lounge is located in one of the former Pipera computer factories in Bucharest. Due to the already existing space configuration and the clients' brief, we followed an industrial aesthetic that would resemble the contexts' existing architectural language.
At the architects' first visit, nature was in due process of reclaiming the space. The concept was based on the vision of the industrial site being overtaken by vegetation.
The space is divided into two main areas, one meant for the bar and open space that can work separately in case the latter is rented out.
The glazed area of the space is oriented towards the terrace. This ensures an easy access to the exterior and during summer, to the food court. The central transparent bar filters the image of the court area in the access area.
The design and building was done in the course of three months with the help and dedication of passionate team.
Si-Lounge design is a bold blend of urban inspired design mixed with industrial fixtures and details. To add to the urban decor theme, exposed ceilings, hanging metal light fixtures and the metallic permeable structure of the bar have been created for the event hall.
If all event halls could look like the Si-Lounge, the fun would never end. With different seating arrangements, an industrial design feel and ceiling directional lighting, there's no way anyone could feel bored or uninspired in this structure.
Si-Lounge is a contemporary social place in Bucharest, a versatile venue that can accommodate parties, conferences, congress meetings, family events or live concerts.
The location may be booked and offers a wide menu variety for the bar and kitchen, all to ensure a successful event.
Associated Architects is a Bucharest based practice established in 2012 and led by Alexandru Mihai Popescu.
"We believe that bringing together passionate people from different career fields produces the best result. We operate as a team composed of owners, users and professionals in a collaboration of knowledge, needs and efforts, producing greater results and enhanced solutions.
We enjoy a good challenge in various fields – Architecture, Interior design, Branding and Graphic Design, Art in Architecture, Urbanism, Public& Social Interventions and Product Design. We travel and do research in order to keep up with everything new in terms of design and materials, so that we innovate and reinvent ourselves constantly.
The guiding elements for our designs are adaptability to everyday life, designing spaces that are as user-friendly as possible and finding innovative ties between the old and the new. We love creating structures and spaces that have the ability to collect, compose and unify.
Regardless of the scale of the project, our vision on the design process is to integrate collude all fields. We put together a mix of all the right people with all the right expertise for each project, which leads to result that makes our clients happy and at the same time does justice to nature and architecture. We're keeping alive the connection between art and architecture by collaboration." – Alexandru Mihai Popescu; PMAA – member of Arhitecți Asociați / Associated Architects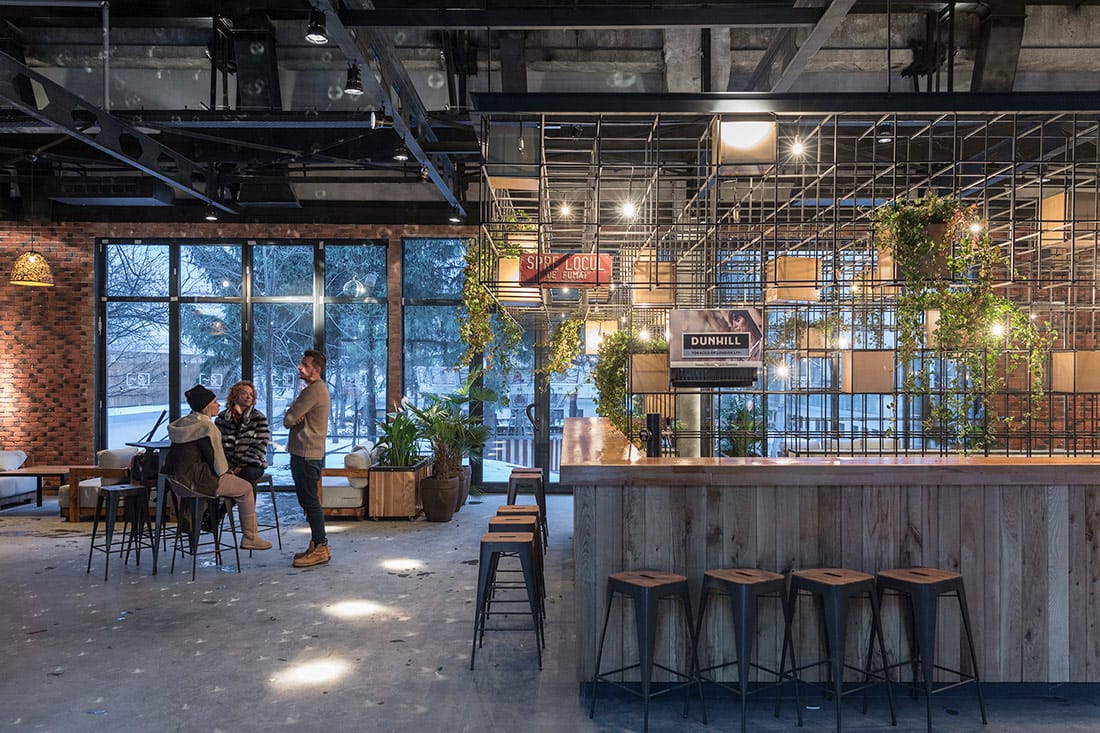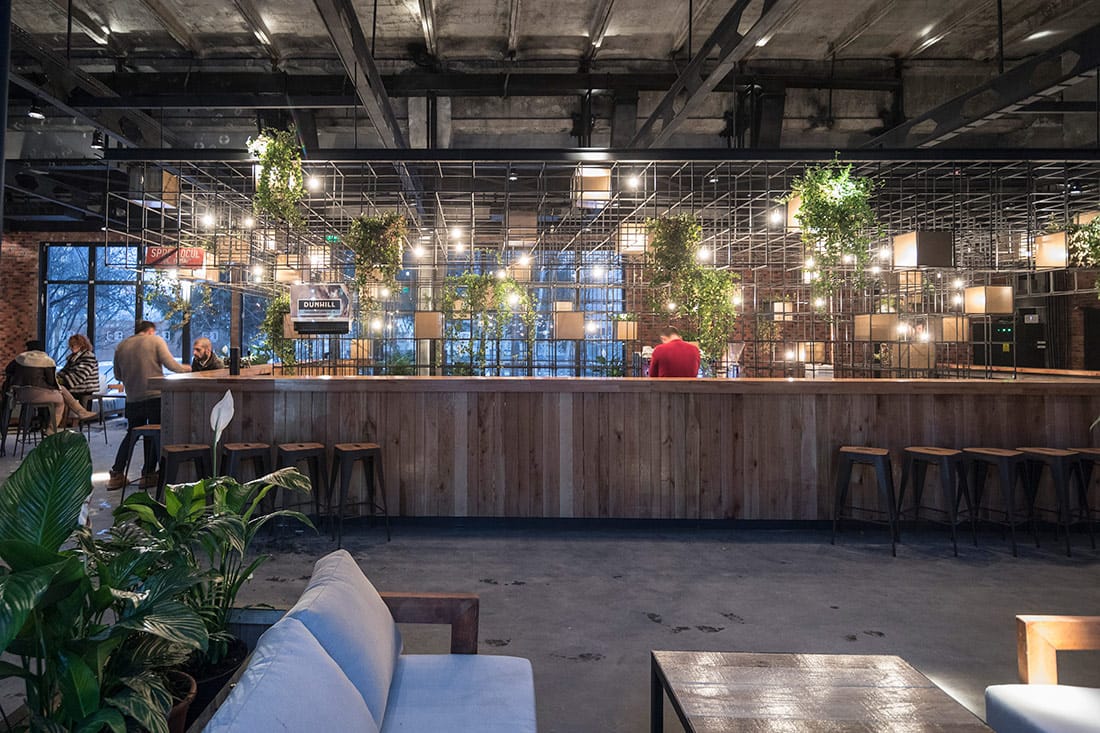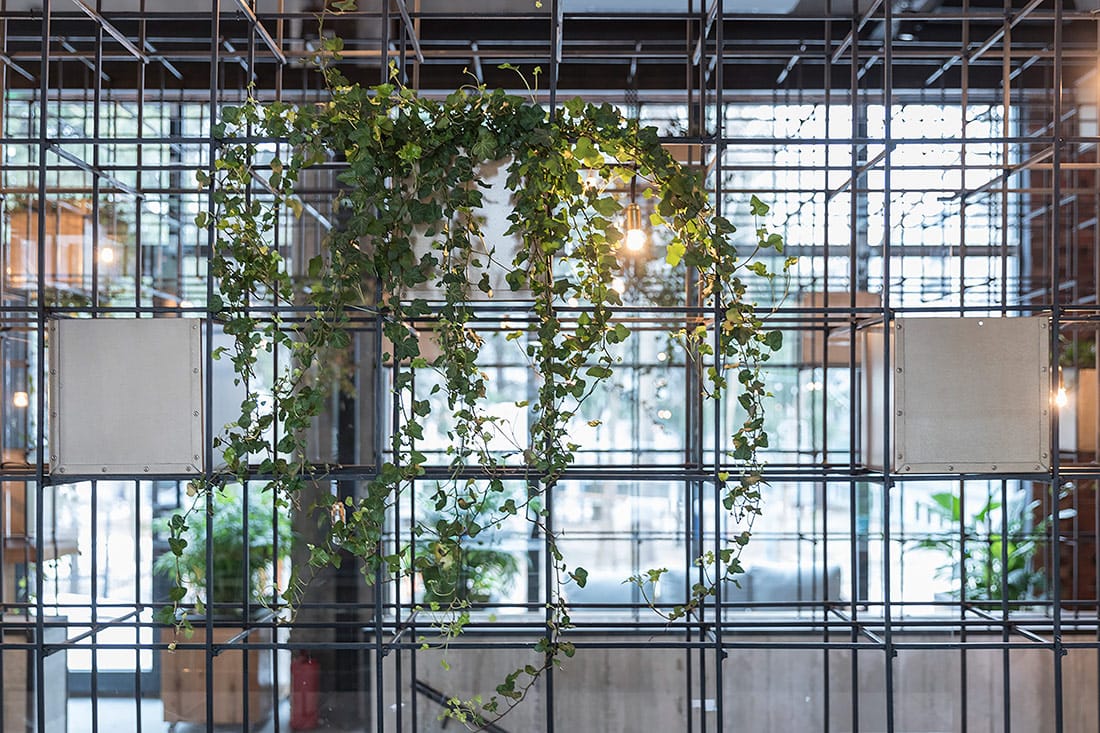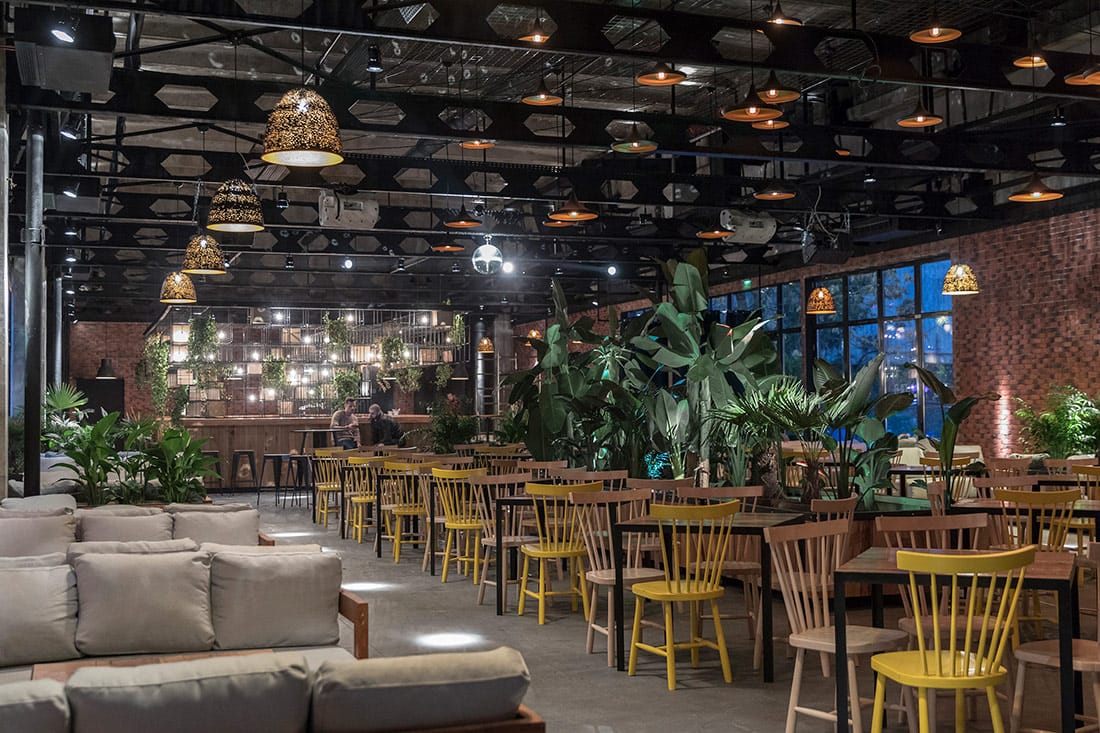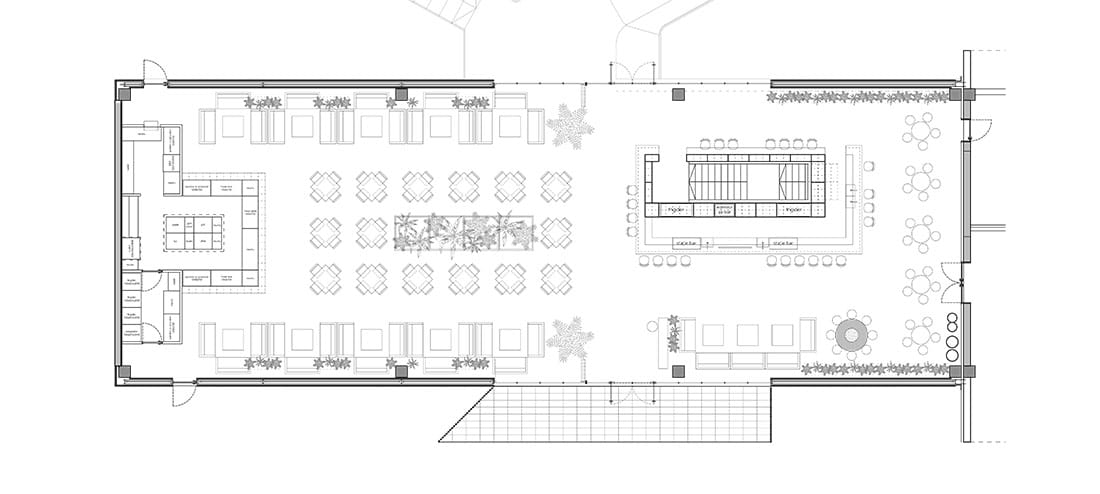 Credits
Interior
Arhitecți Asociați / Associated Architects; Alexandru Mihai Popescu  (PMAA), Bogdan Gheorghiu (AFORM), Monica Alina P ăduraru (Chambre d'Or), Cristina Caragheorgheopol (Colaj), Constantin Hyp (Round Birds), Bogdan Ioan Guiu (UAUIM), Olivia Collavini
Client
Le Bistrot Social
Year of completion
2017
Location
Bucharest, Romania
Surface
443 m2
Photos
Laurian Ghinițoiu
Check out the BIG SEE event here: Interiors 180° / Big See Awards / Month of Design 2018
Project Partners
OK Atelier s.r.o., MALANG s.r.o.
Related posts
Powered by