The Apartment dormitory is located in Student city, Sofia. The main objective of the project is the construction of small and compact residential units, with the provision of studios and apartments to be used on a hotel basis. The total built-up area of the Apartment Dormitory is 3227.4 m², distributed in the basement, ground floor and seven residential floors with the corresponding recesses.
The project is a self-contained free-standing building on the corner of one of Sofia's central boulevards in front of the main entrance of the Technical University. Characteristically, it is located above the main collector of the thermal power plant, which requires a complex construction solution – bridging the ten-meter-long service tunnel with one-meter-thick reinforced concrete beams and columns at height providing passage of a service truck and planting the structure of the upper floors on them. This decision largely determines the form of architecture.
The property is angular, bordering on streets on all sides. The car's approach to the building is on the north side of the property. The main flow of people is on the streets east and south. The building is designed with modern vision and "clean" volumes. Architecture that opens the ground floor to the surrounding area. For the facades are used composite materials. The interior is dominated by natural materials. The rooms are planned in a harmonious way in order to maximize their functional purpose. The shops are open to the outside space where they receive light and space.
For the function of the apartment dormitory, there are two types of units – one-bedroom apartments and studios. They are designed in apartments and workshop/studios. The atelier is organized with its own entrance, a bathroom, a kitchenette and a compact living room. The apartments have an entrance hall, a living room with a kitchenette, a bathroom and a sleeping area.
At the last level there are three apartments and one studio. The apartments have an entrance hall, a living room with a kitchenette, a bathroom and a sleeping area. Roof terraces are provided to each living room.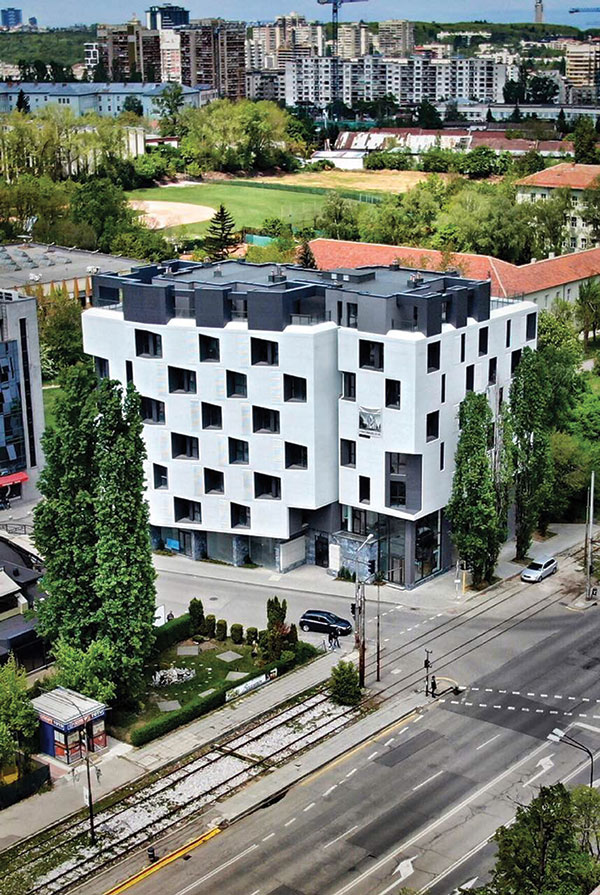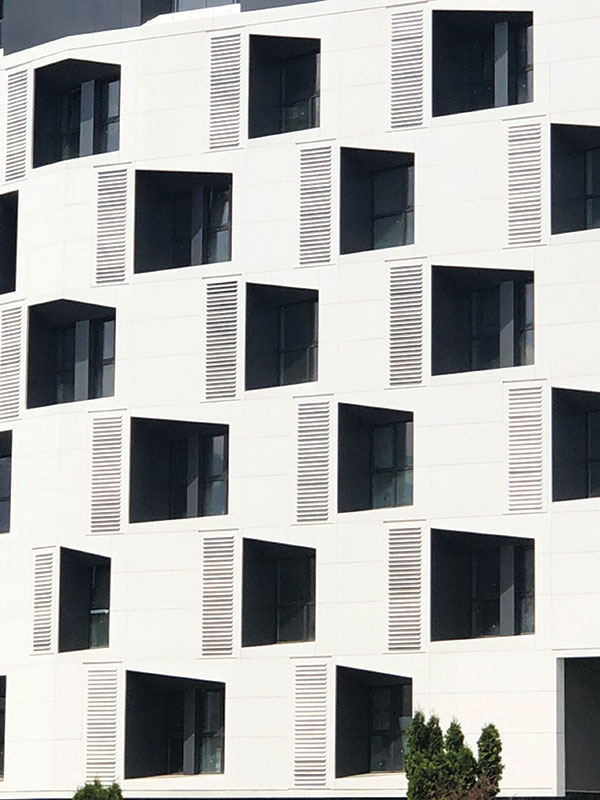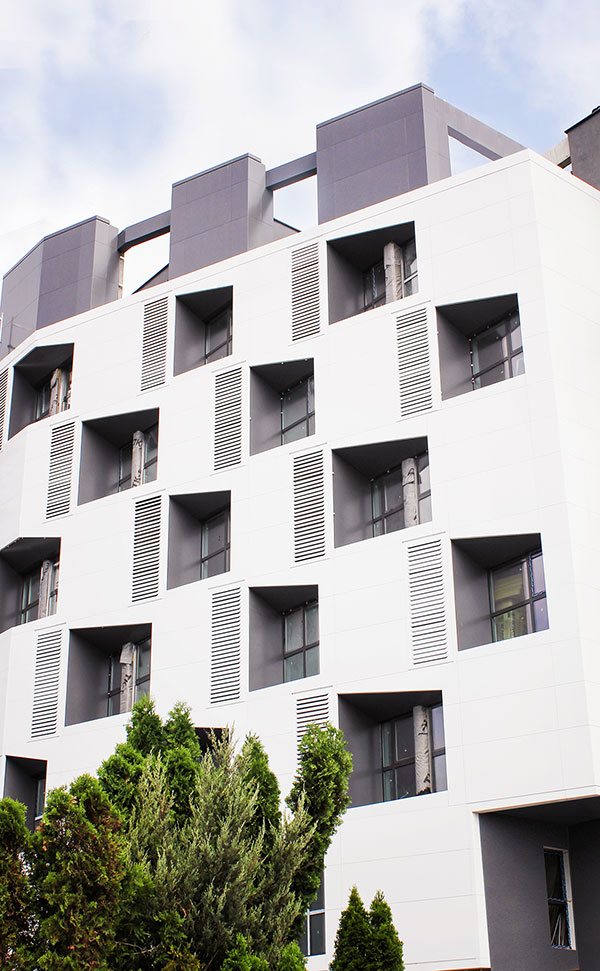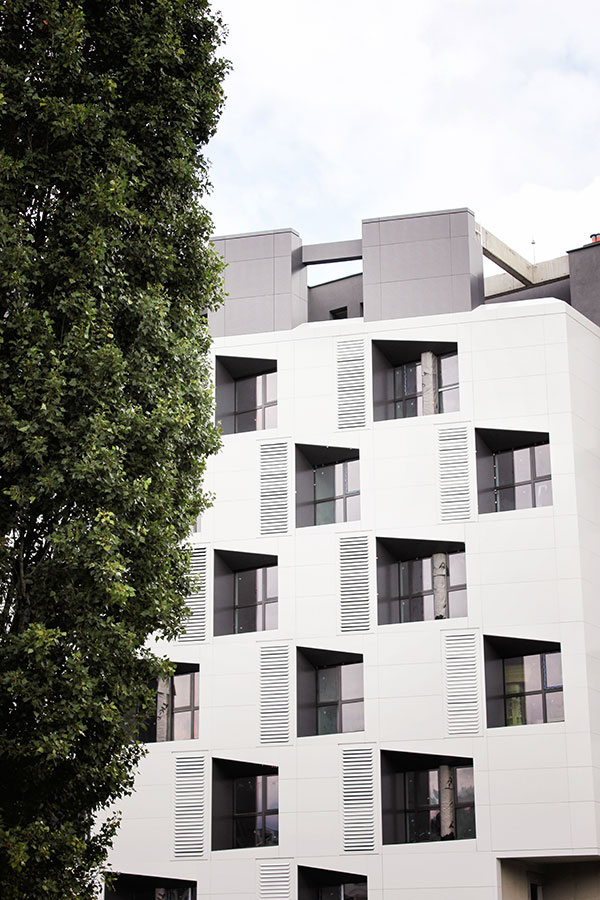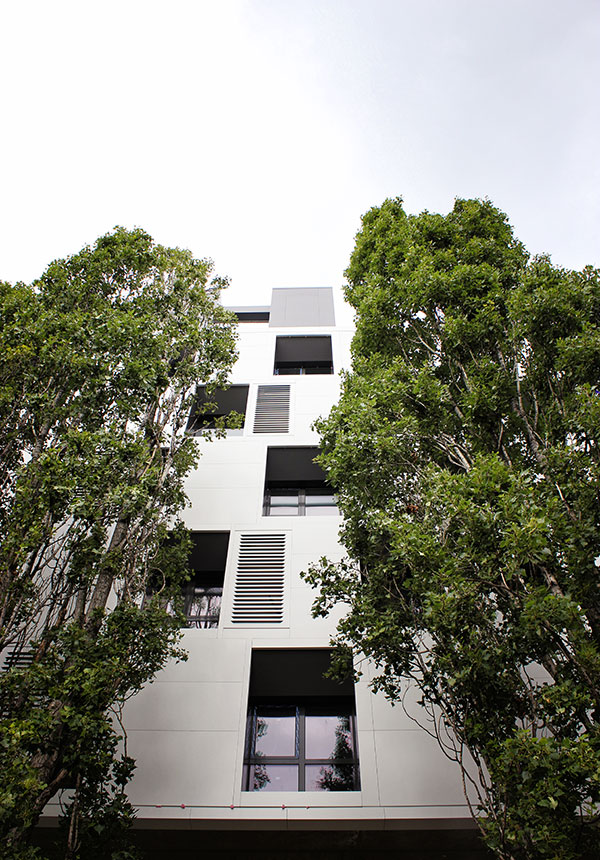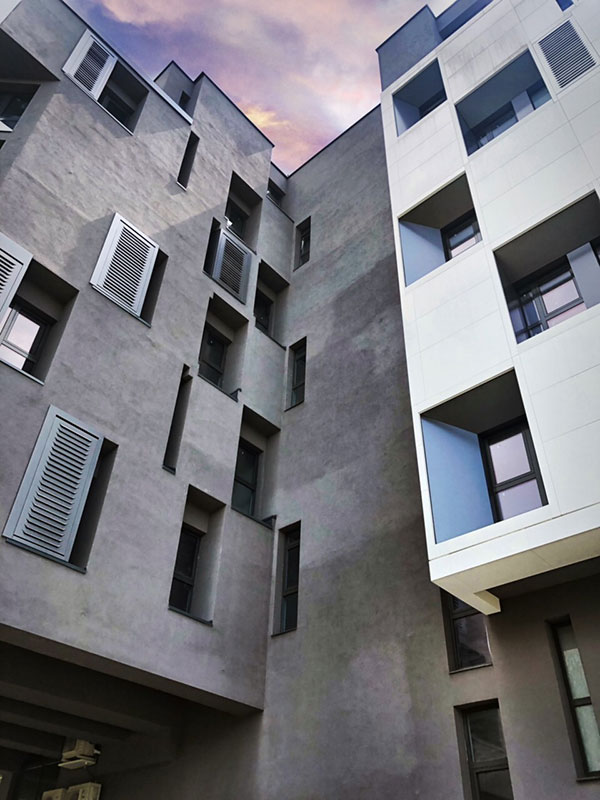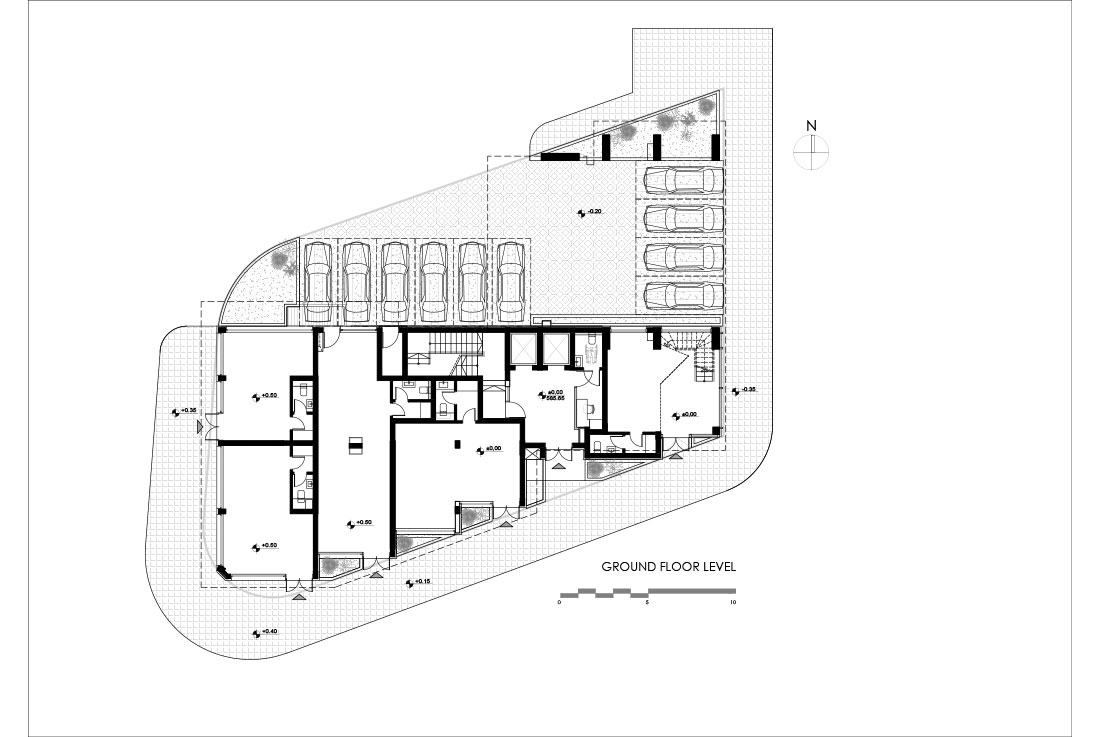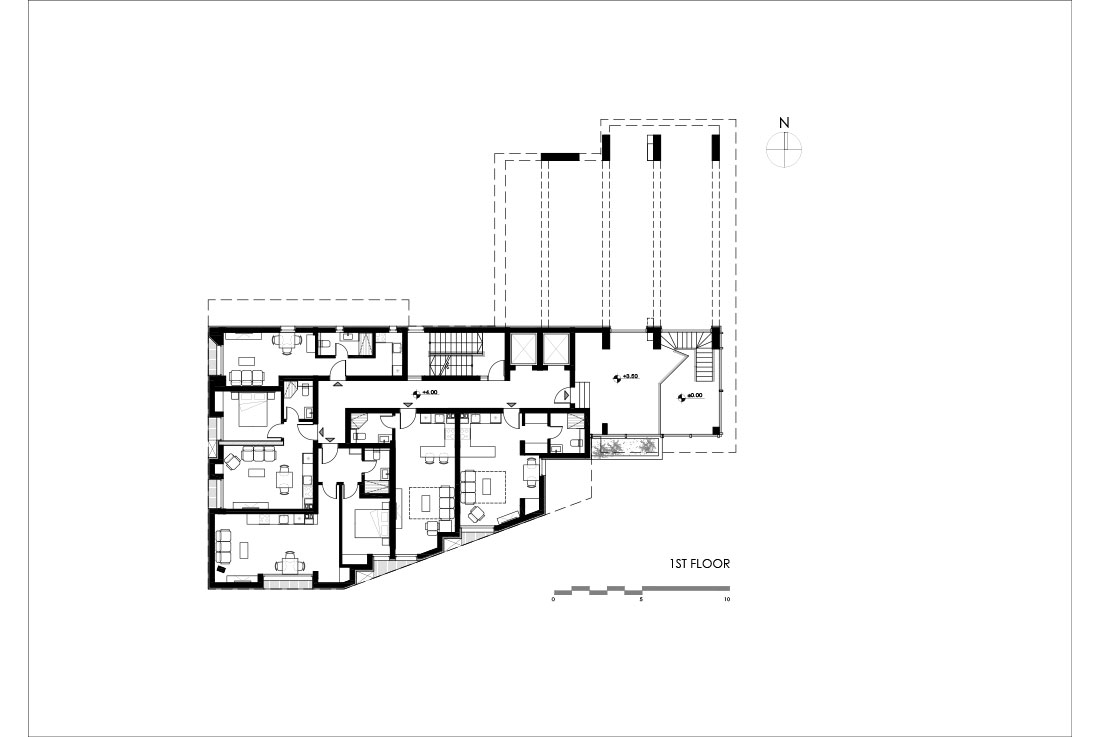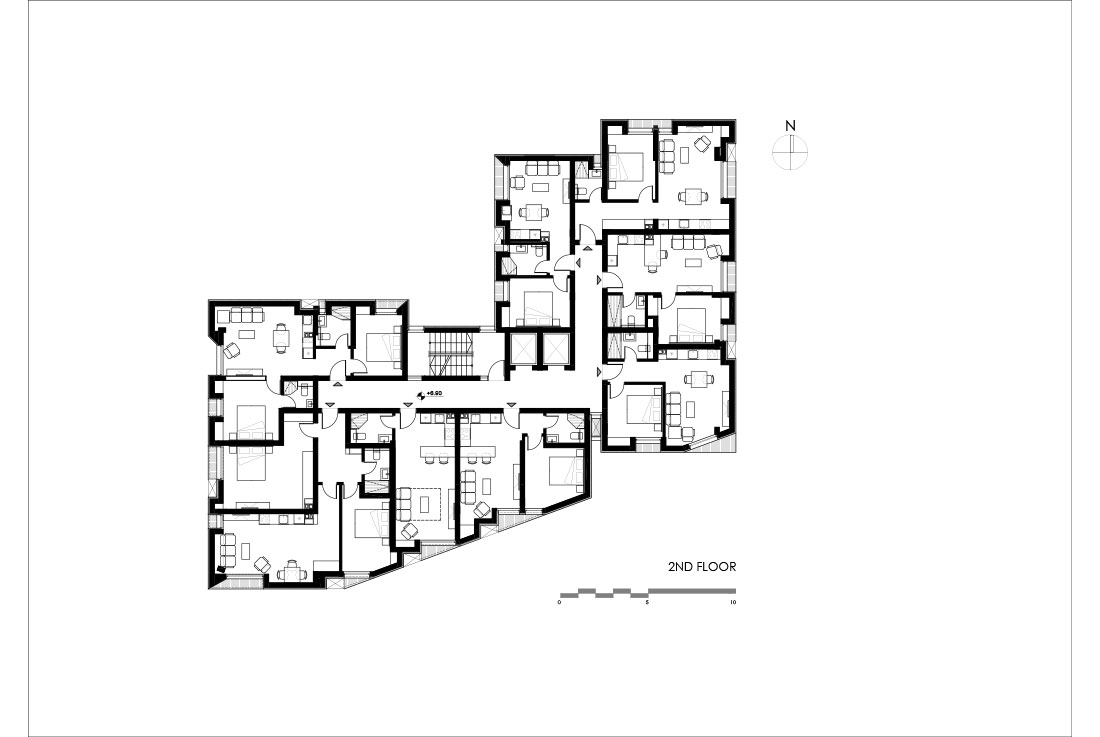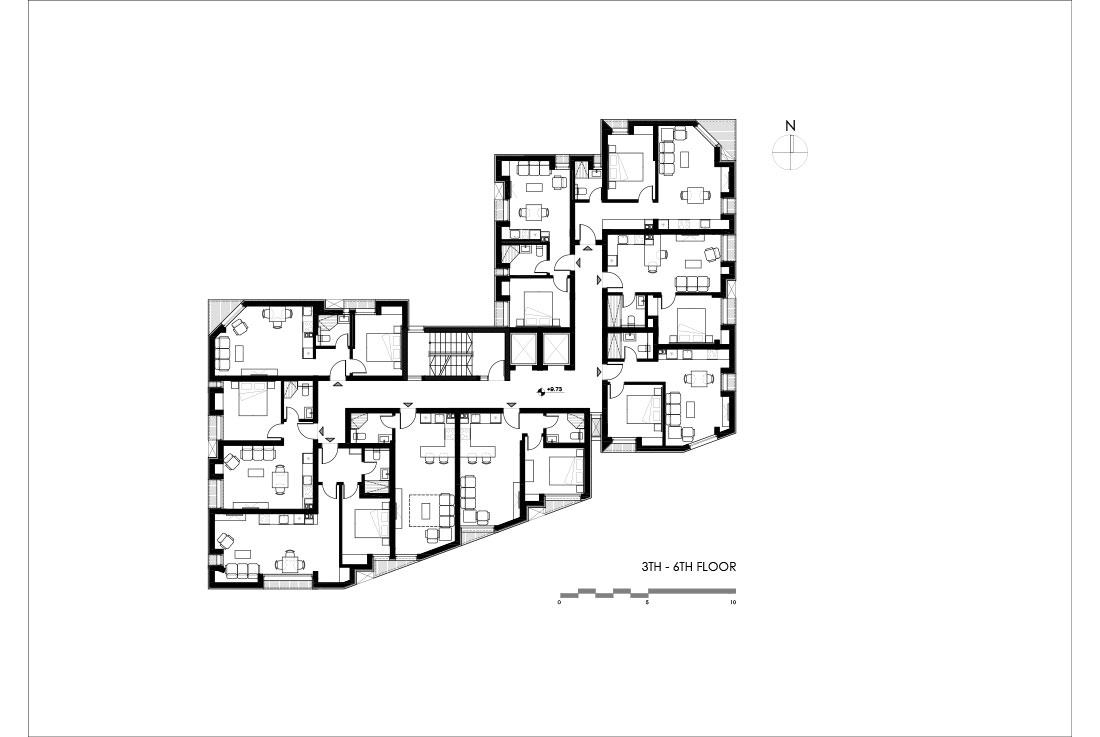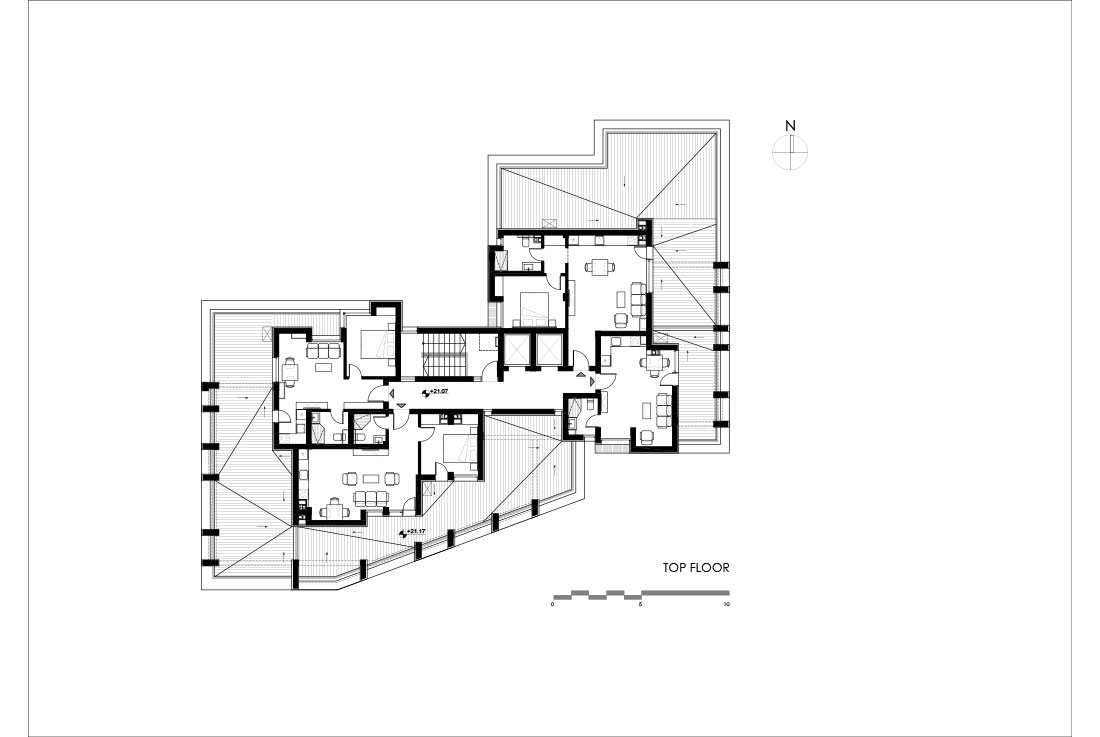 Credits
Authors
Amfion LTD; Borislav Bogdanov
Client
Bulgarian Building Company AG
Location
Sofia, Bulgaria
Year of completion
2019
Total area
3227.4 m2
Related posts
Powered by