The site is located in the southern part of Tirana, sorrounded by low rise buildings.
This building is designed in a simple and rational way, adhering to the basic design norms and enhancing sustainable, functional and aesthetic solutions.
The proposed building is accesed by pedestrians from its eastern side, while the access towards its parking is from the northern part of the property.
The general floor layout is divided in two sections, organized along an longitudinal axis, with a circulation block per each. A metallic bridge is used to connect these two volumes, while emphasizing their individuality.
The floor layout design consists of 5 levels; an underground floor and 4 upper floors.
On the ground floor, near the main entrance, the hall and reception are located. Technical rooms, 4 classrooms, 2 laboratories, a canteen and its kitchen, toilets, and the circulation block are also part of this floor's layout. The underground floor consists of 2 classrooms, 9 laboratories, technical rooms and a gym. Classrooms, laboratories, administrative offices and a library are organised in the upper floors.
In the western part of the square, parking spots are positioned, while the southern part is intended as an extension outside the building for the cafeteria and the canteen. The exterior landscape, purposely designed to meet the functional needs of a school, also provides an important recreational environment for its students.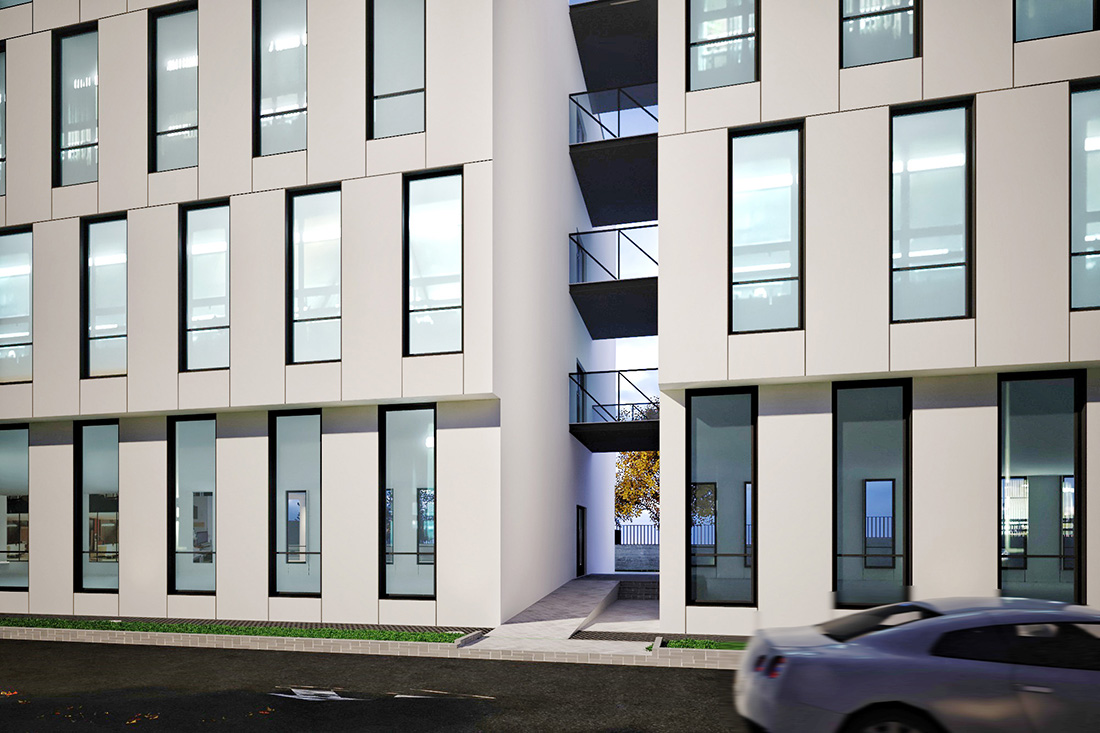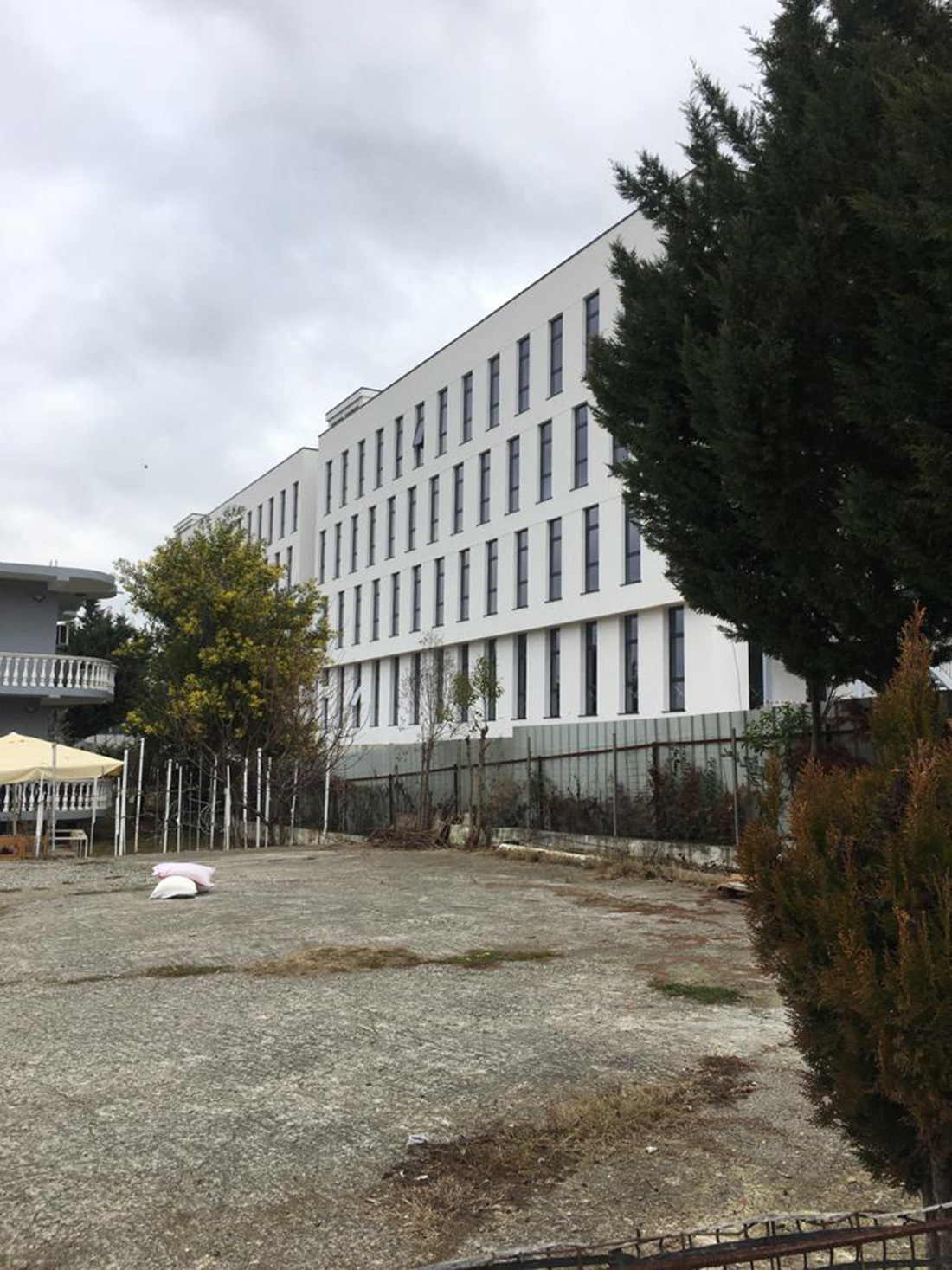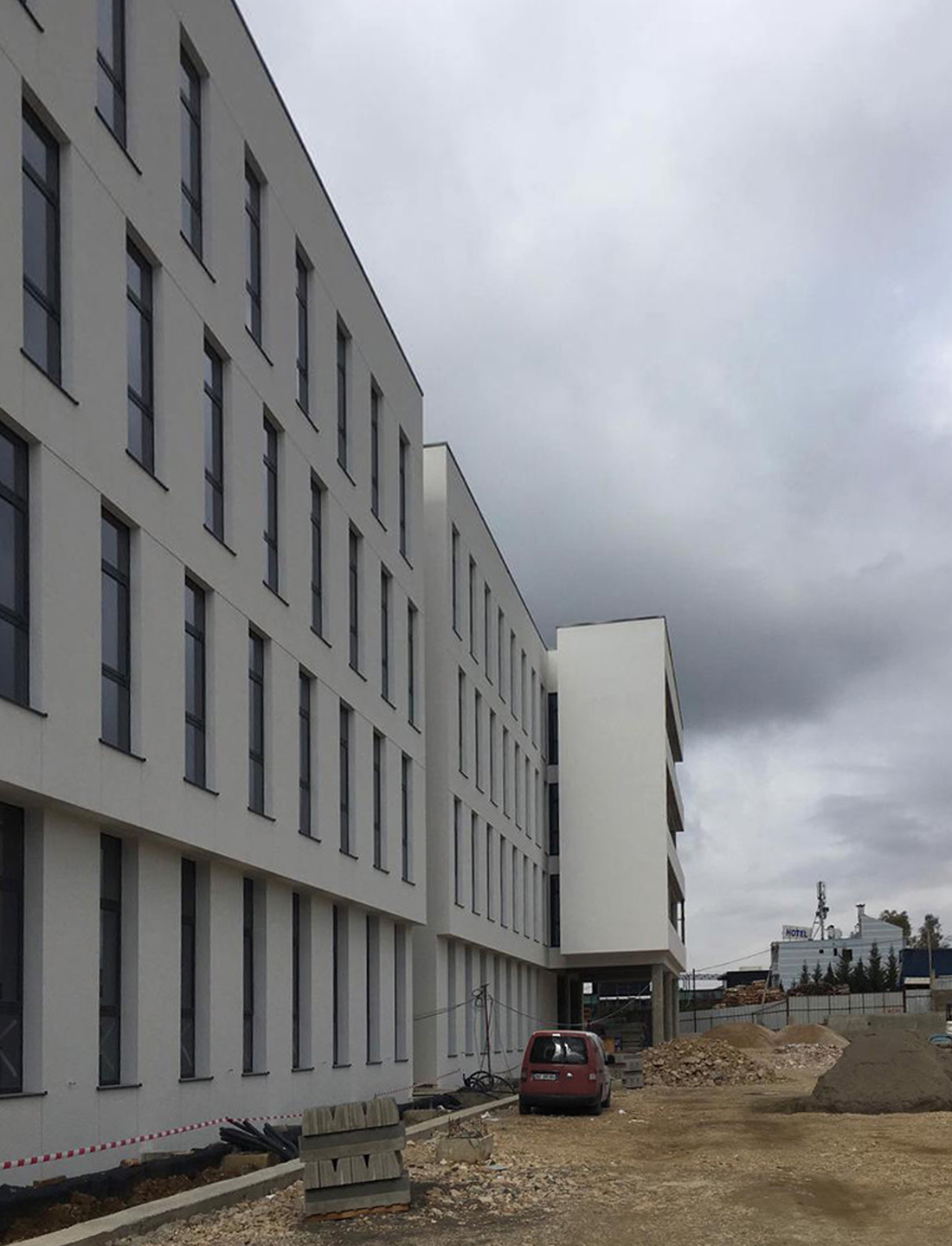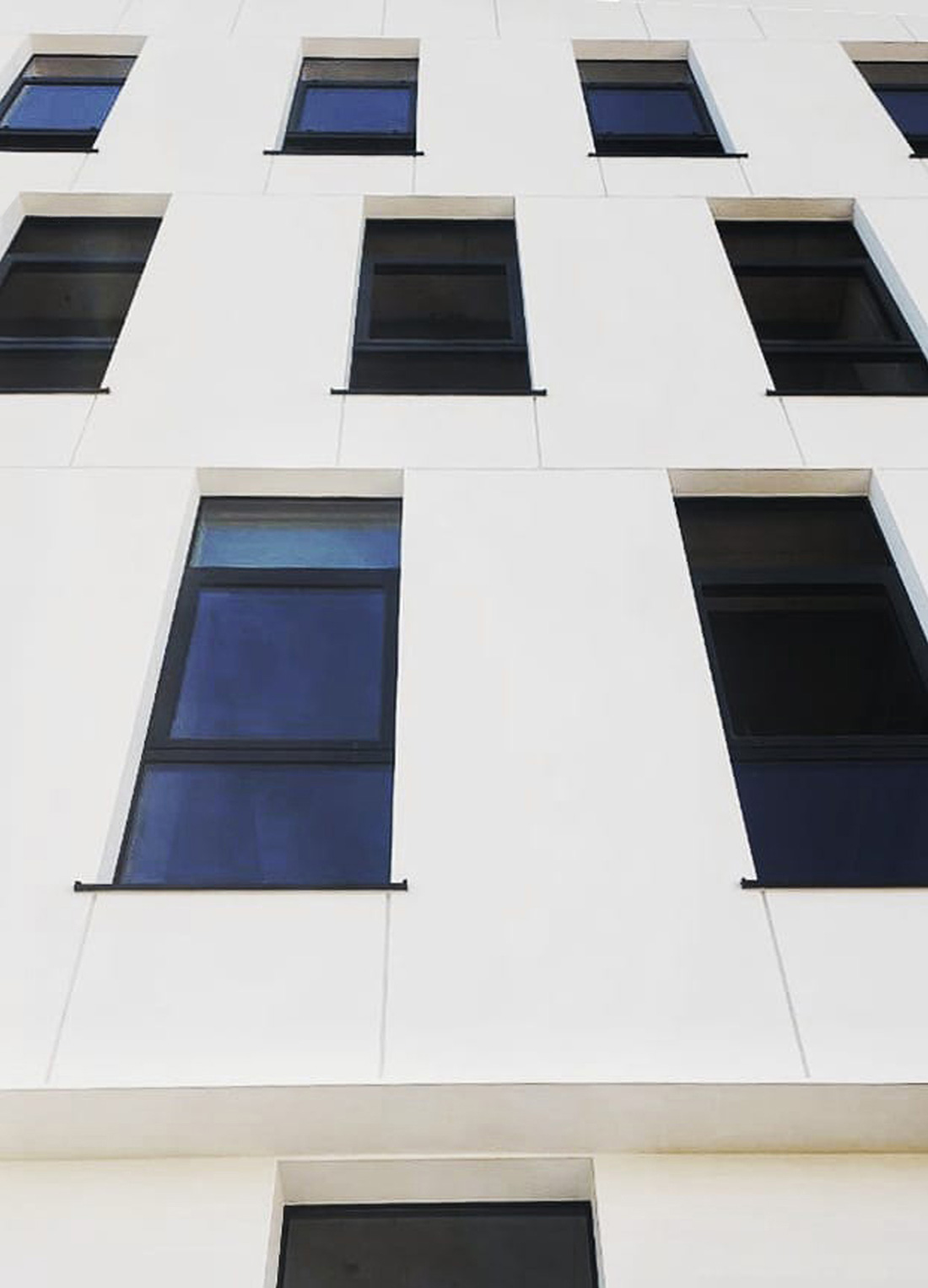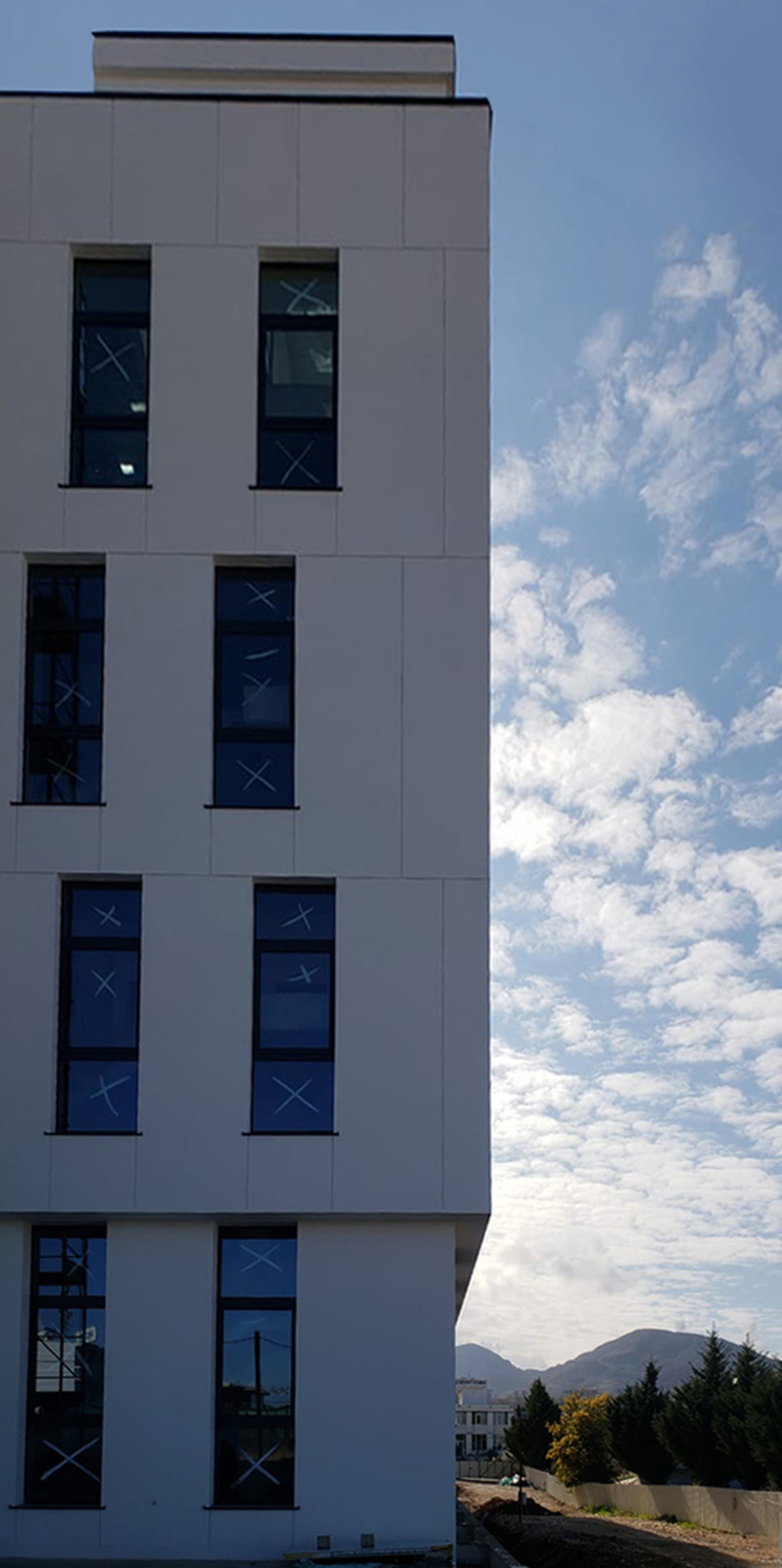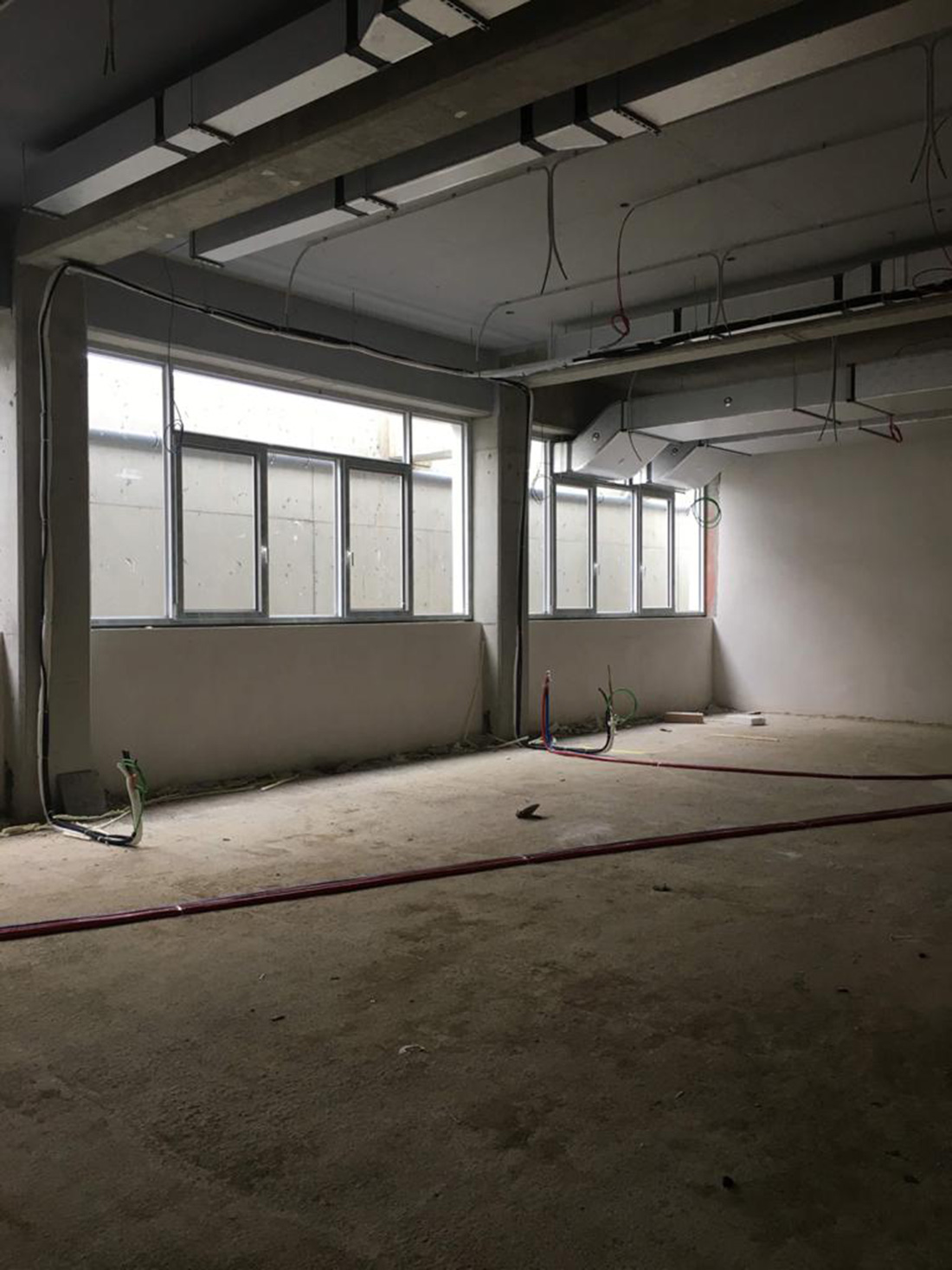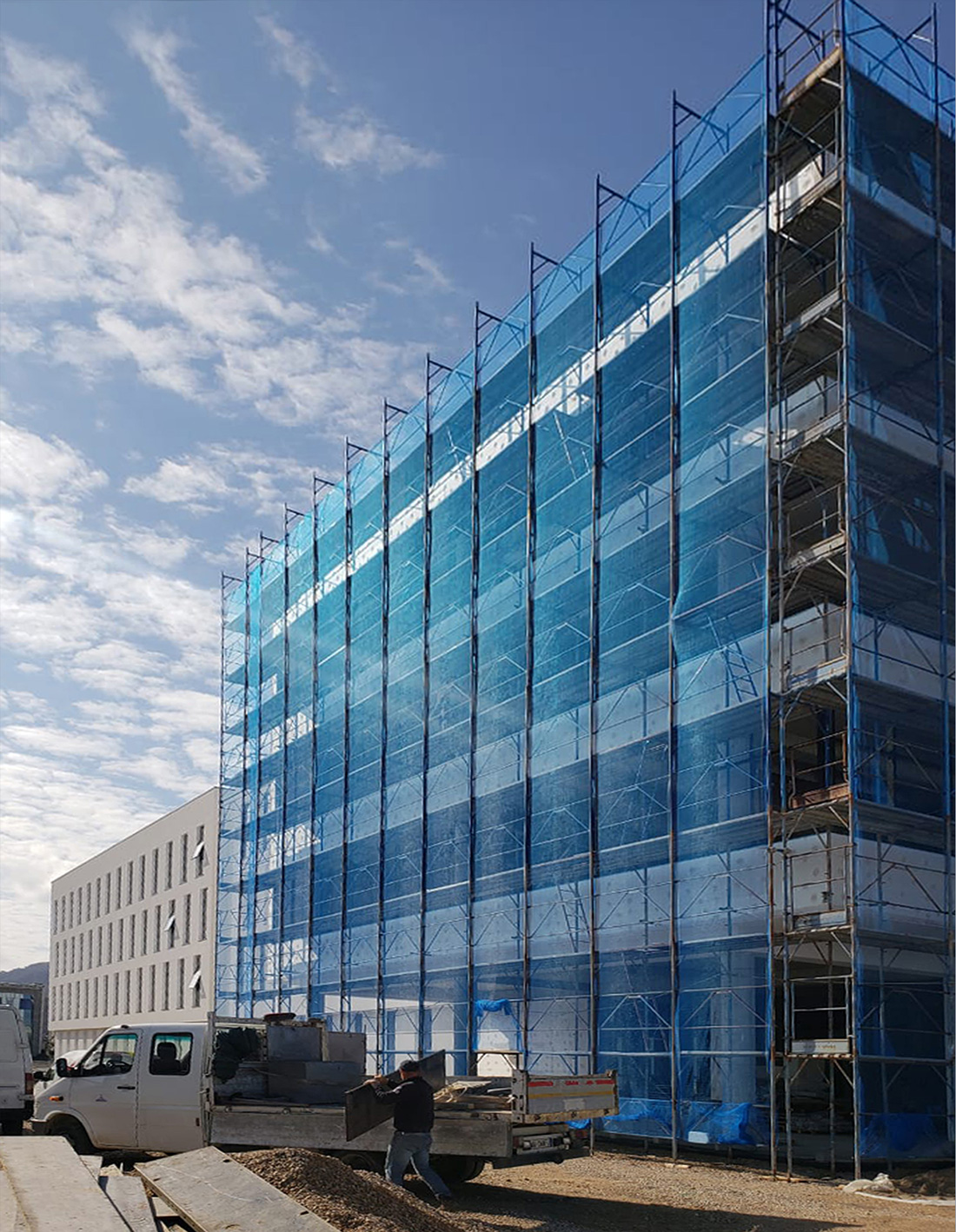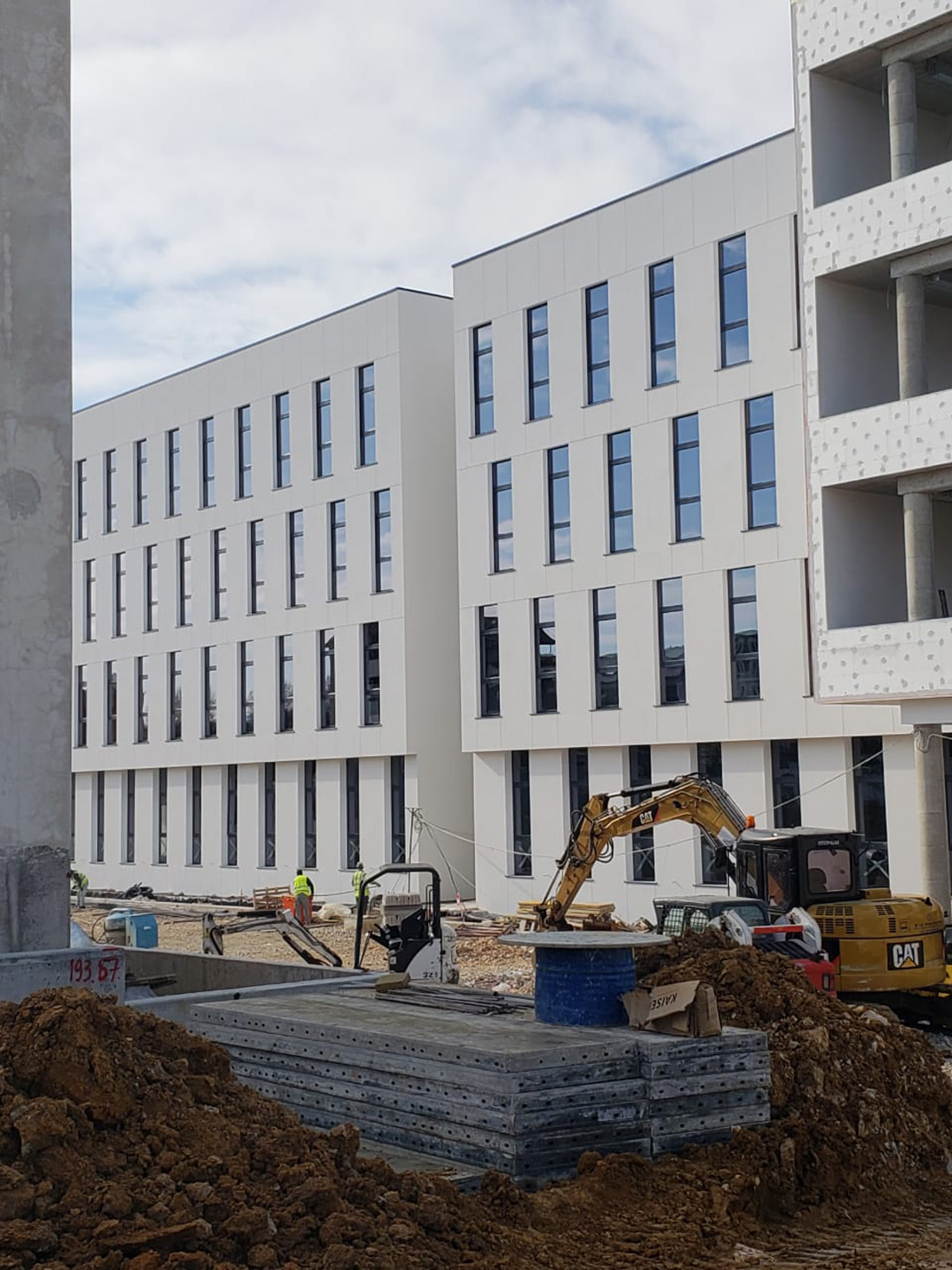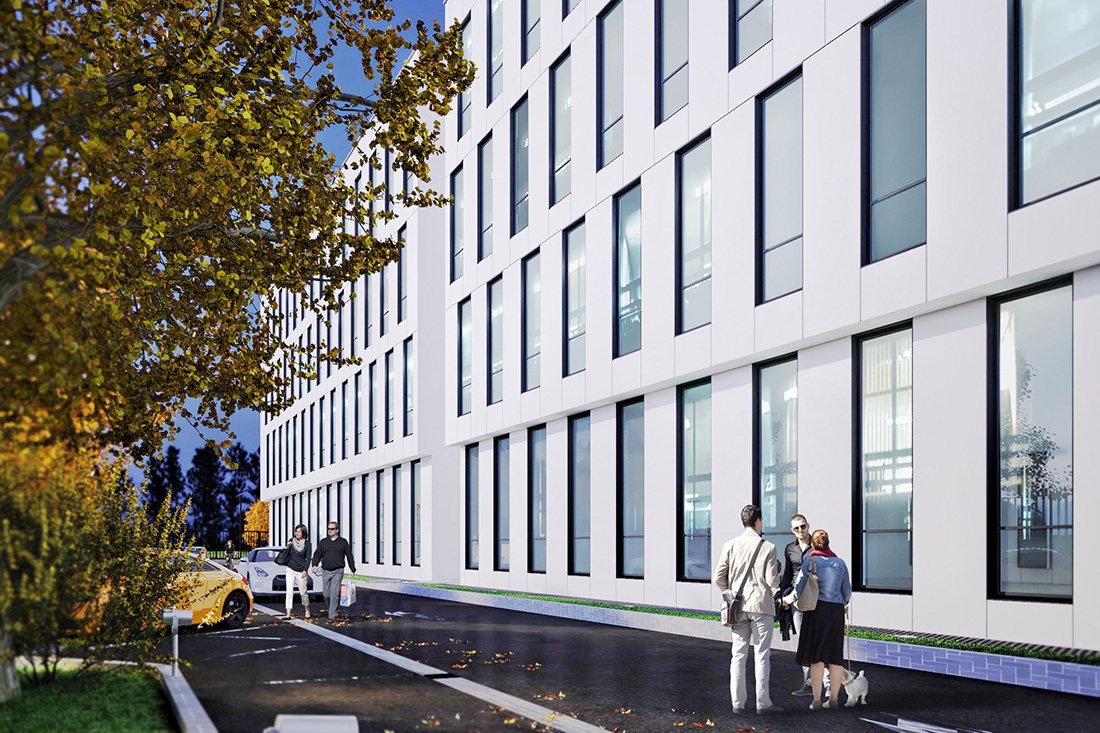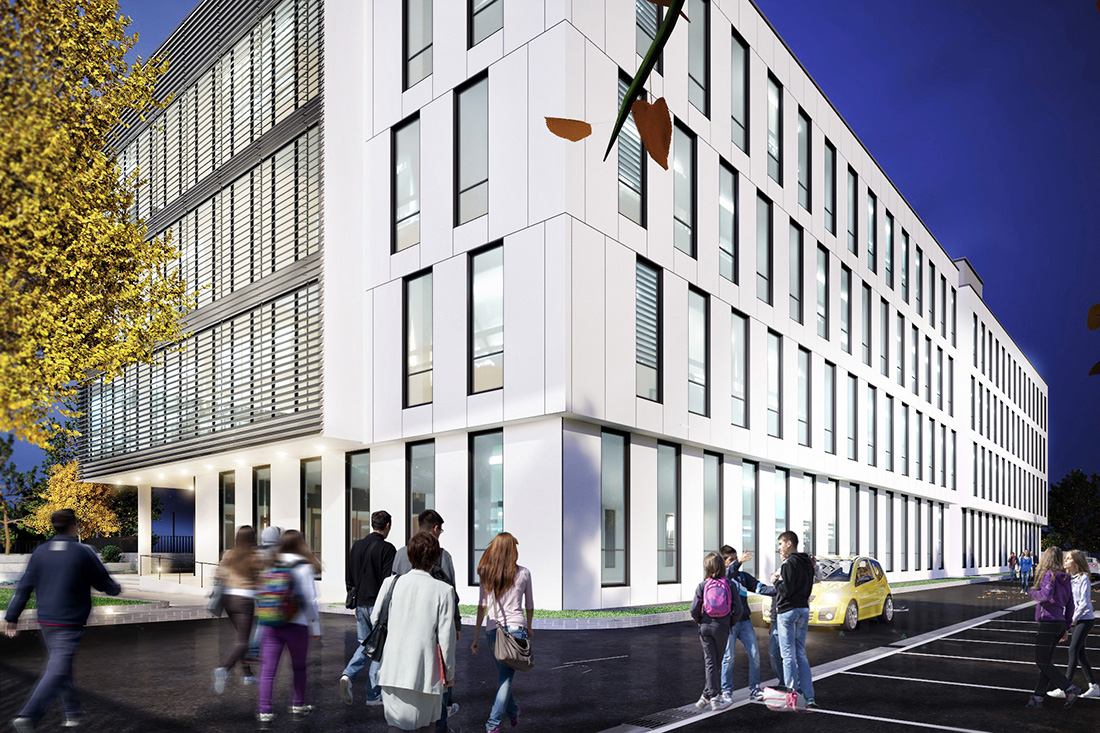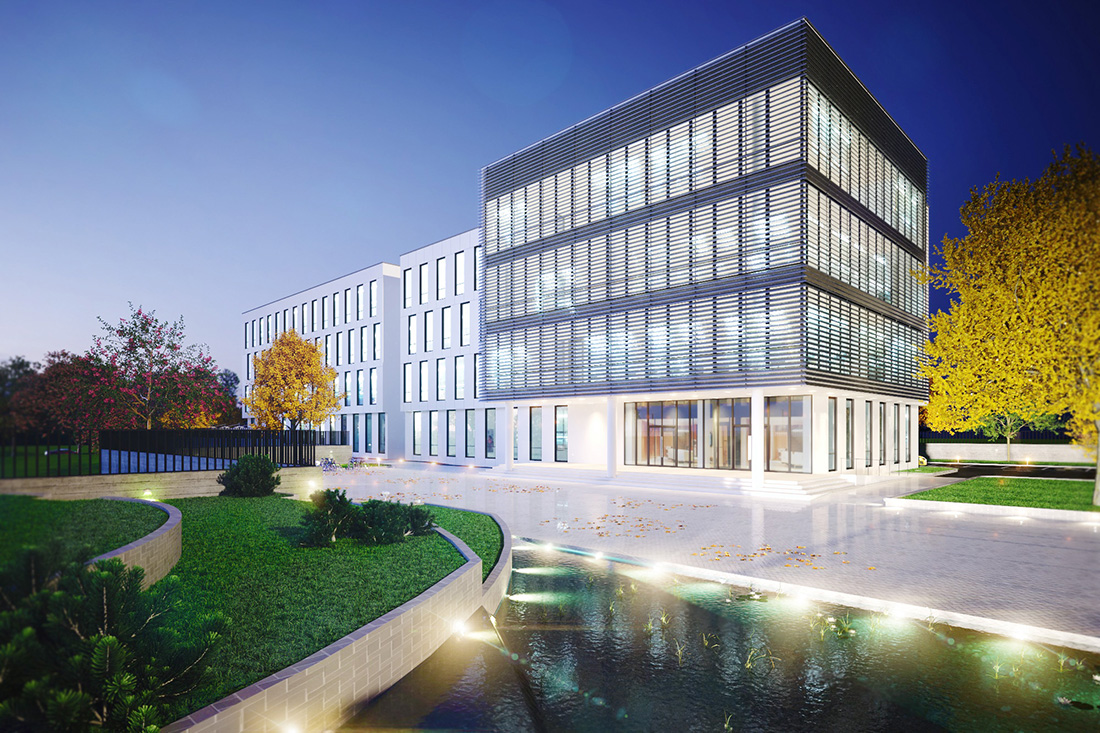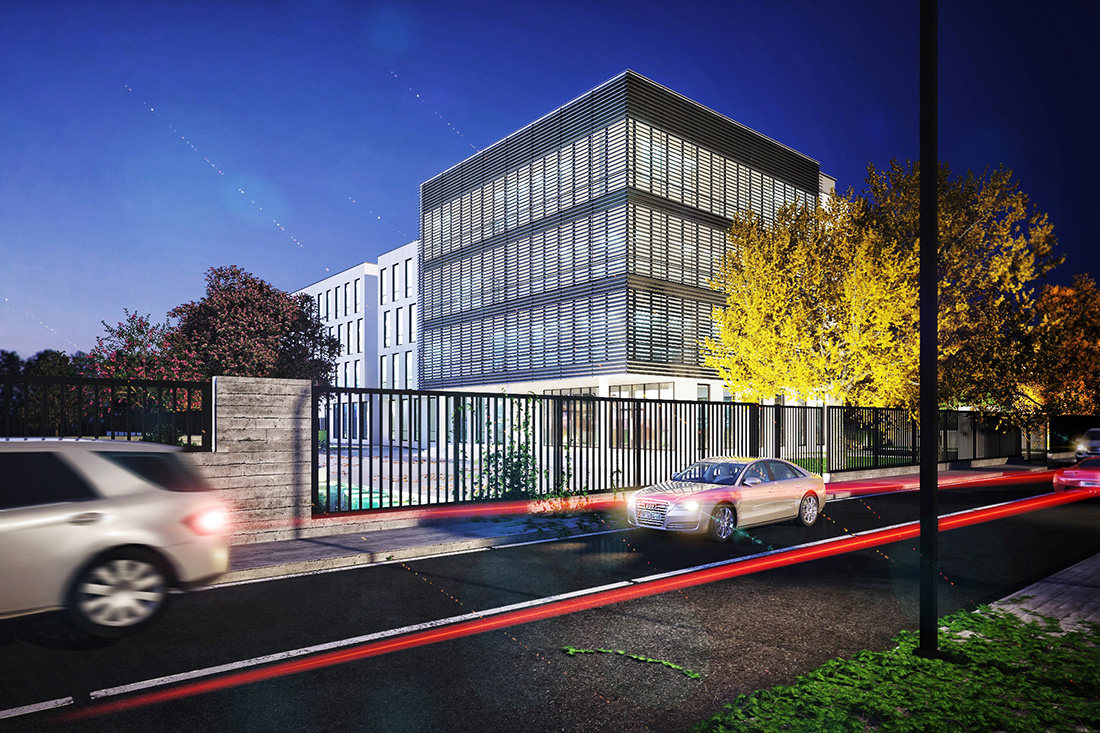 Credits
Related posts
Powered by