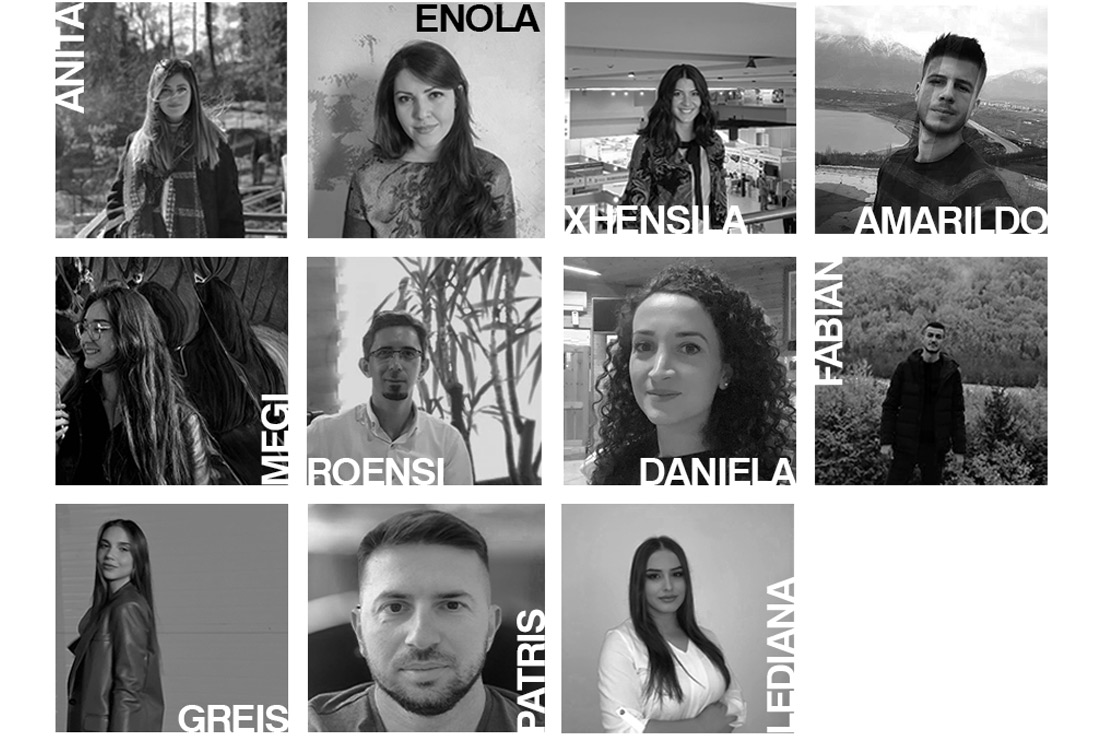 Atria Studio
Studio
Founded in 2017, Atria Studio is a company which aims to provide high quality services in the field of architecture and civil engineering, with a focus on architectural and urban planning, engineering and infrastructure studies and designs. The office is currently involved in a considerable number of projects throughout Albania, with the purpose of spreading and reaching the international stage.
The members of the studio are a group of inspiring young people, specialized in different profiles, focused on bringing innovation to each and any project they undertake. We develop projects in a multi-disciplinary, collaborative design process that involves technical and creative investigation. Our work strives to enhance our sense of surroundings, identity and relationship to others and the physical spaces we inhabit, whether feral or human-made.
The continuous qualitative work of Atria Studio was evaluated in 2020 by the professional jury of Share Architecture Tirana, which selected the project "Amber Hotel" as the winner in the hospitality category among the studios and other participating projects.
In 2021, another project from Atria Studio was selected as the winner of the BigSEE Architecture Award 2021 - Winner, Residential architecture.
Bedrie Bebeziqi School, stands among the best projects Atria Studio has designed troughout these years. In December 2021 in Belgrade, this project was selected by the Balkan Architectural Biennale's commissioners, as one of the best designs in the category of Built Projects.
The projects realized by Atria Studio have always been welcomed by the community, as objects which in the urban context are of added value not only from the volumetric context, but also for the aesthetics of the facades and the sensitive design of the common spaces.
Atria's architecture emerges out of a careful analysis of how our everyday life constantly evolves and changes. We believe that in order to deal with today's challenges, architecture can profitably move into a field that has been largely unexplored. By involving a sensitivity for current multifarious social topics, we architects once again find the freedom to change the surface of our planet, to better fit contemporary life forms.
Enola (Muhametaj) Martopullo was born in Durres in 1985.
Her interest in architecture and visual aesthetics was early and was further shaped during her years of study at the Faculty of Architecture.
Enola graduated from the Polytechnic University of Tirana in 2008.
After graduation she further deepened her studies in this field, attending courses and postgraduate studies. Among these studies, her interest in sustainable development in the architectural context but also in urban scale stands out.
With extensive experience in design and urban planning, in 2017 she founded Atria Studio, a design studio focused on architecture, construction engineering, environmental engineering, urban design and design.
With her several years of work experience, Enola counts dozens of buildings built as an architect but also with her Atria Studio team.
Enola and Atria Studio have designed objects that can be considered as architectural landmarks between an overbuilt and gloomy urban context.

Awards