The city of Durrës is one of the oldest cities in Albania, rich in history and a distinct culture known from the rest of the country for its tranquility. Volga is its promenade. The movement along it allows you to observe not only the Adriatic Sea, but also the landscape of the city of Durrës.
The proposed building is conceived as a continuation of the promenade, not impeding both movement and viewing along the walk on it. The sea-facing façade is a large shading window designed to cast shadows as well as give the building a unique character. This facility is situated at an important point between the promenade and the industrial port. It offers various entertainment and recreational facilities, which aim to enliven the city's life.
Given that the city of Durrës lacks a tourist marina, in this area such an intervention has been proposed, to be developed in a later moment.
Currently, the project is still under development and its approval by the competent bodies is expected in the future.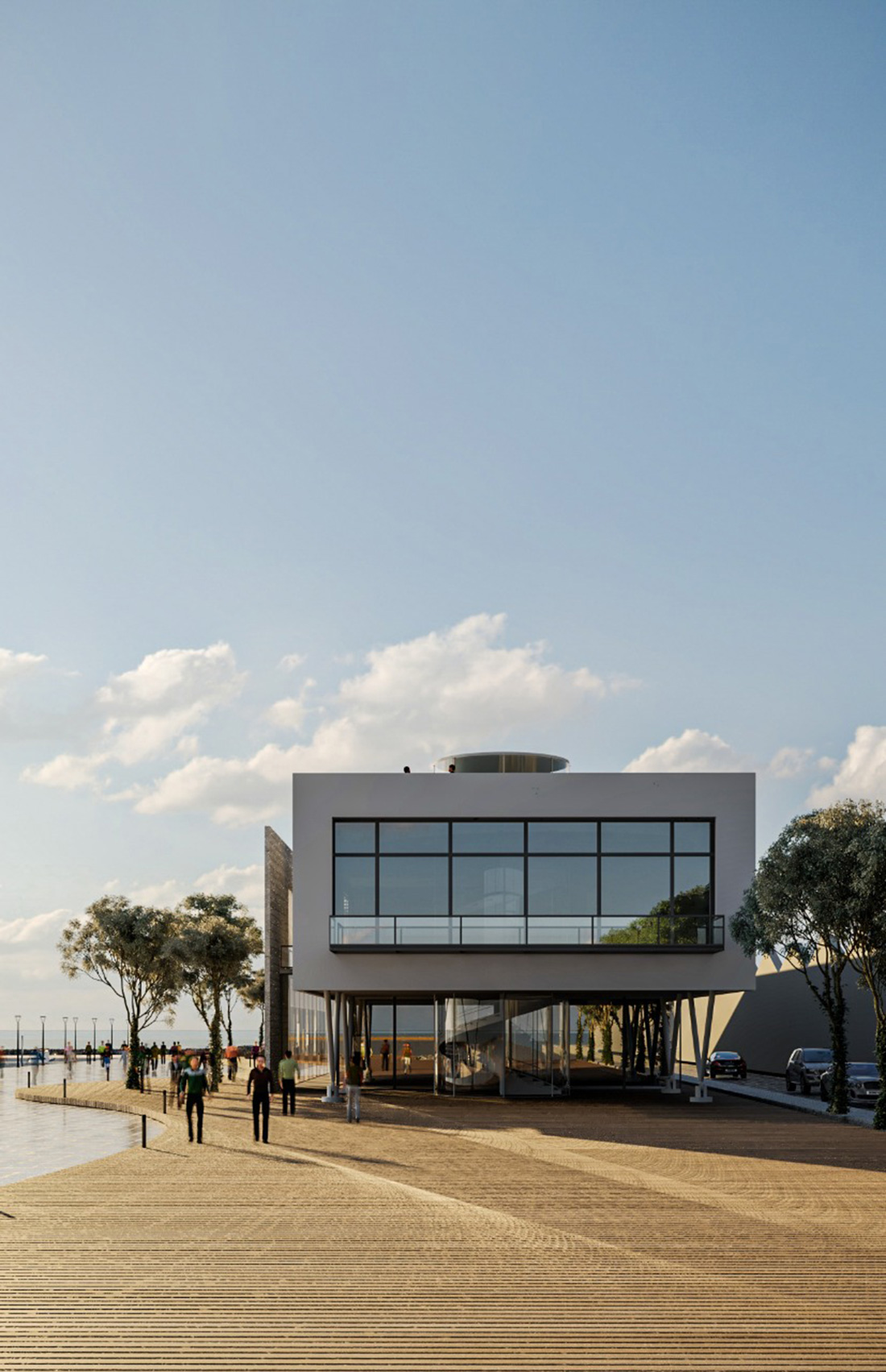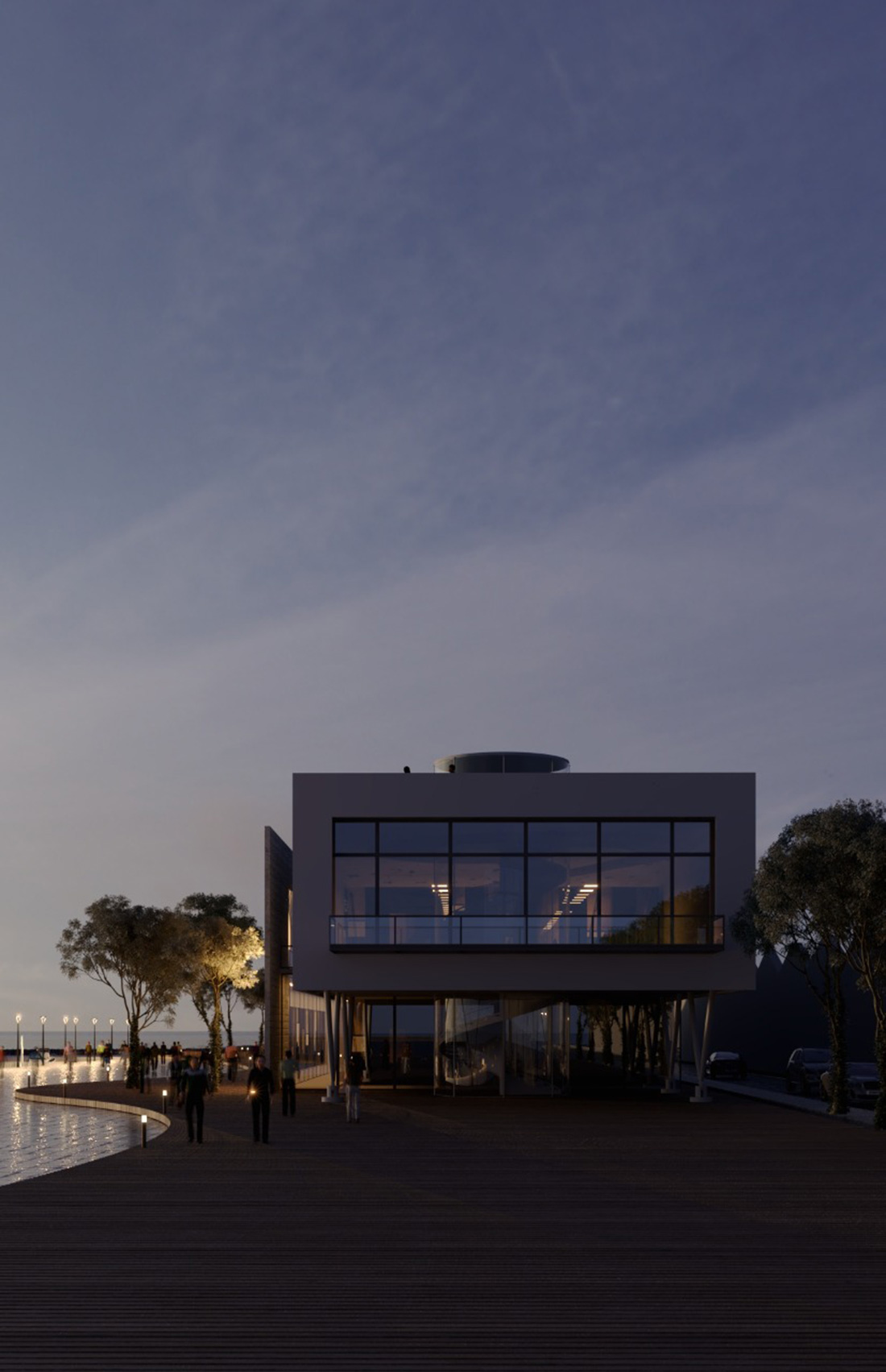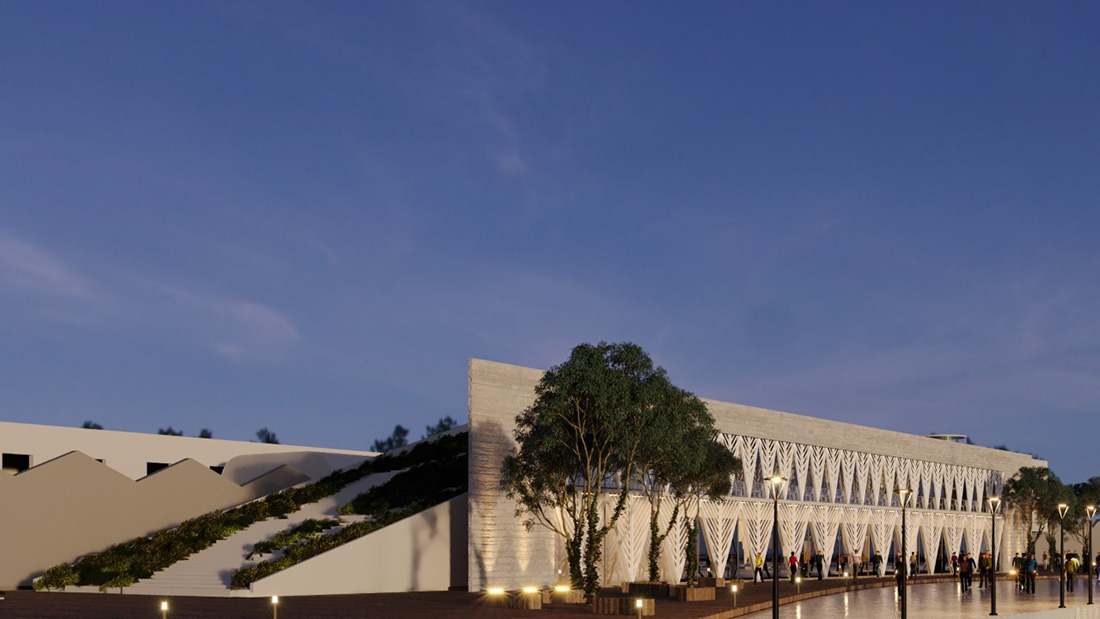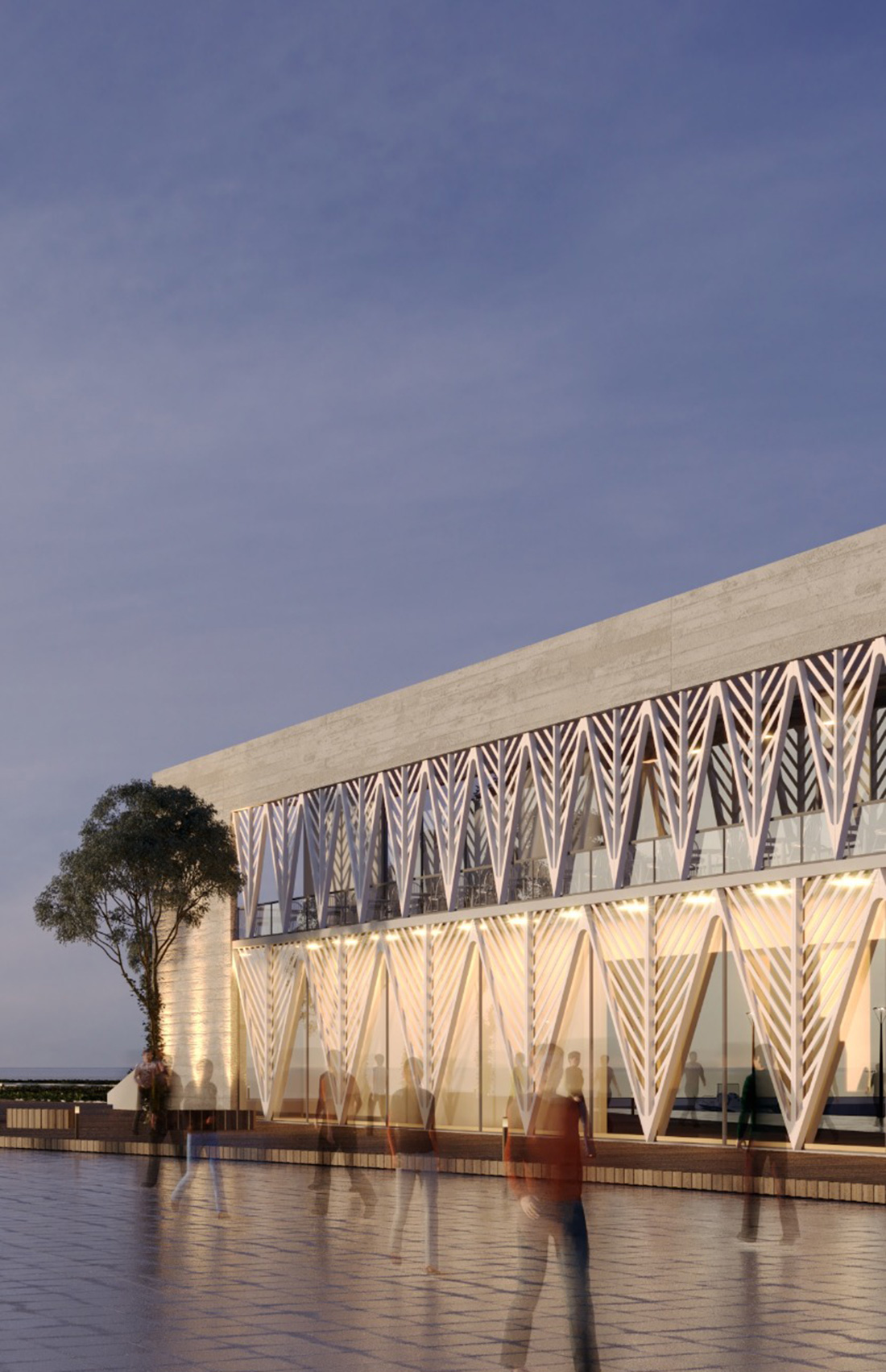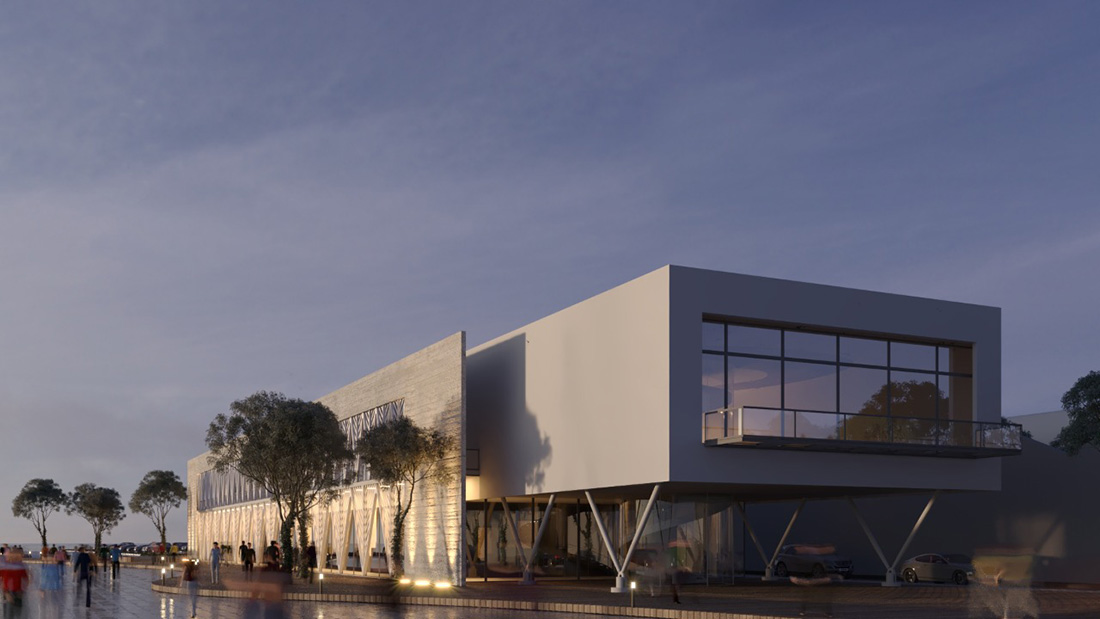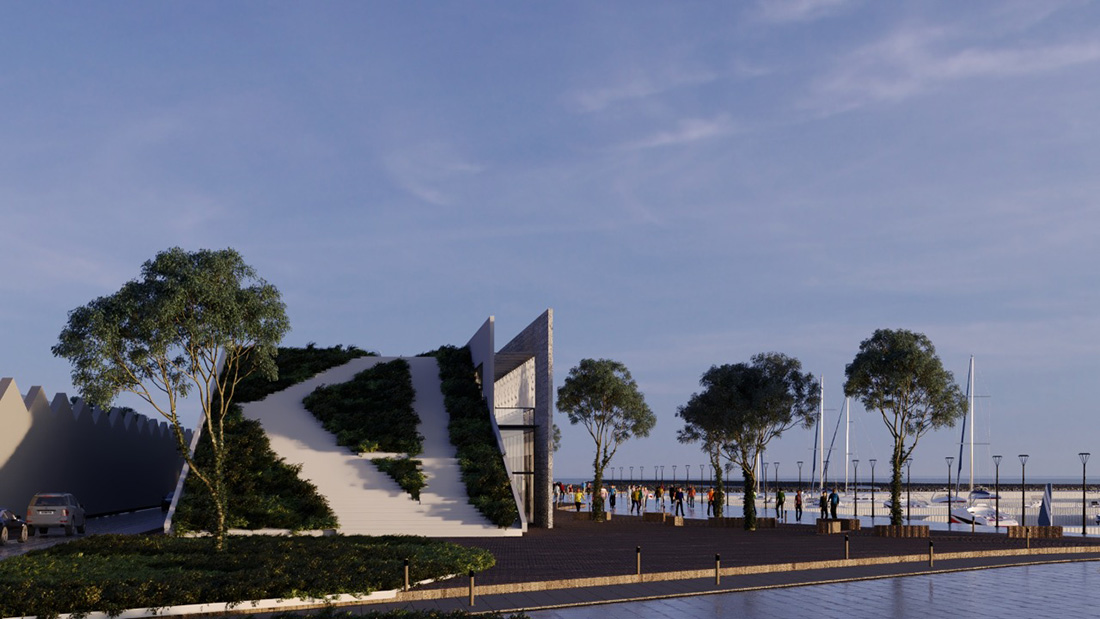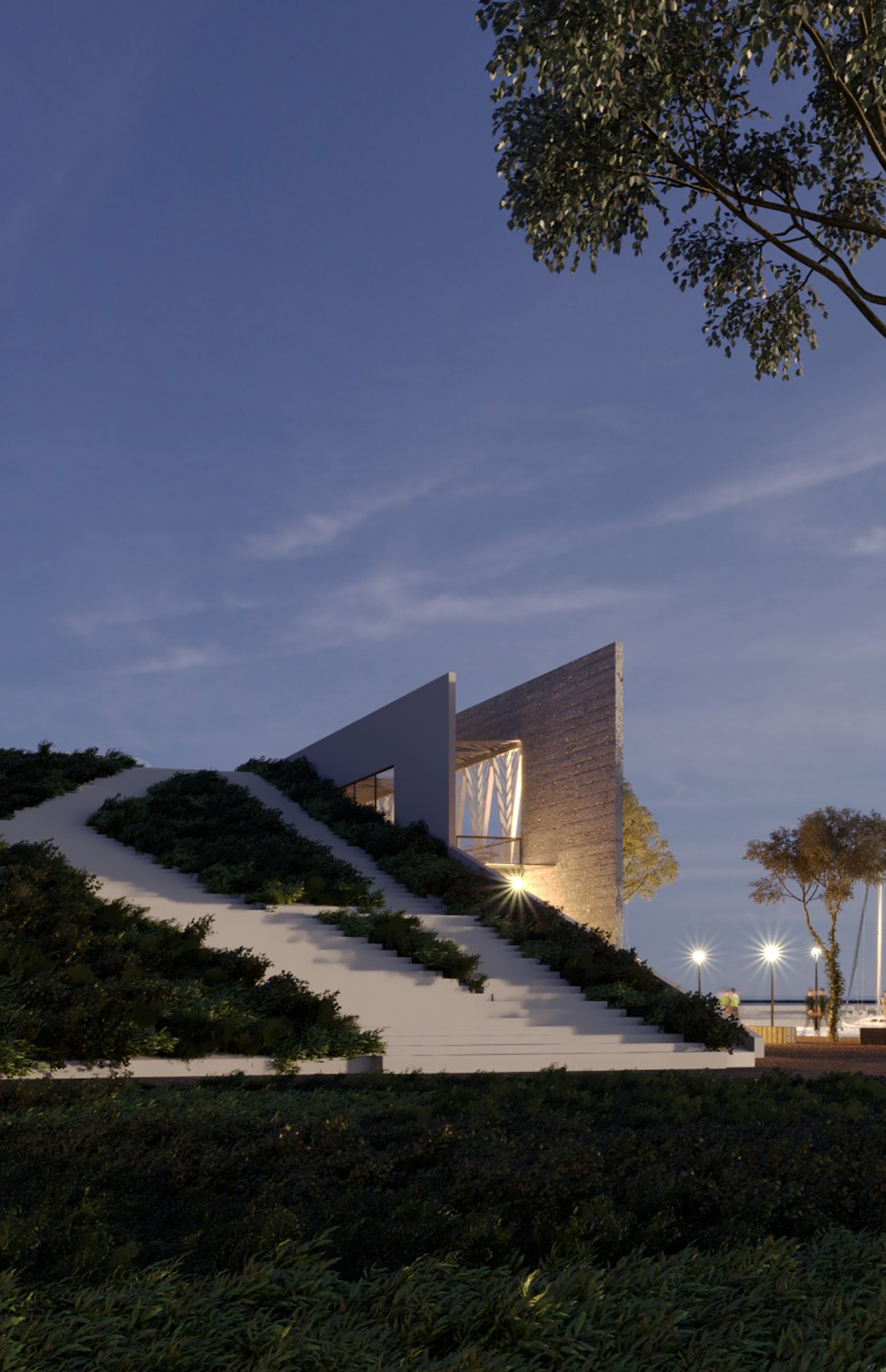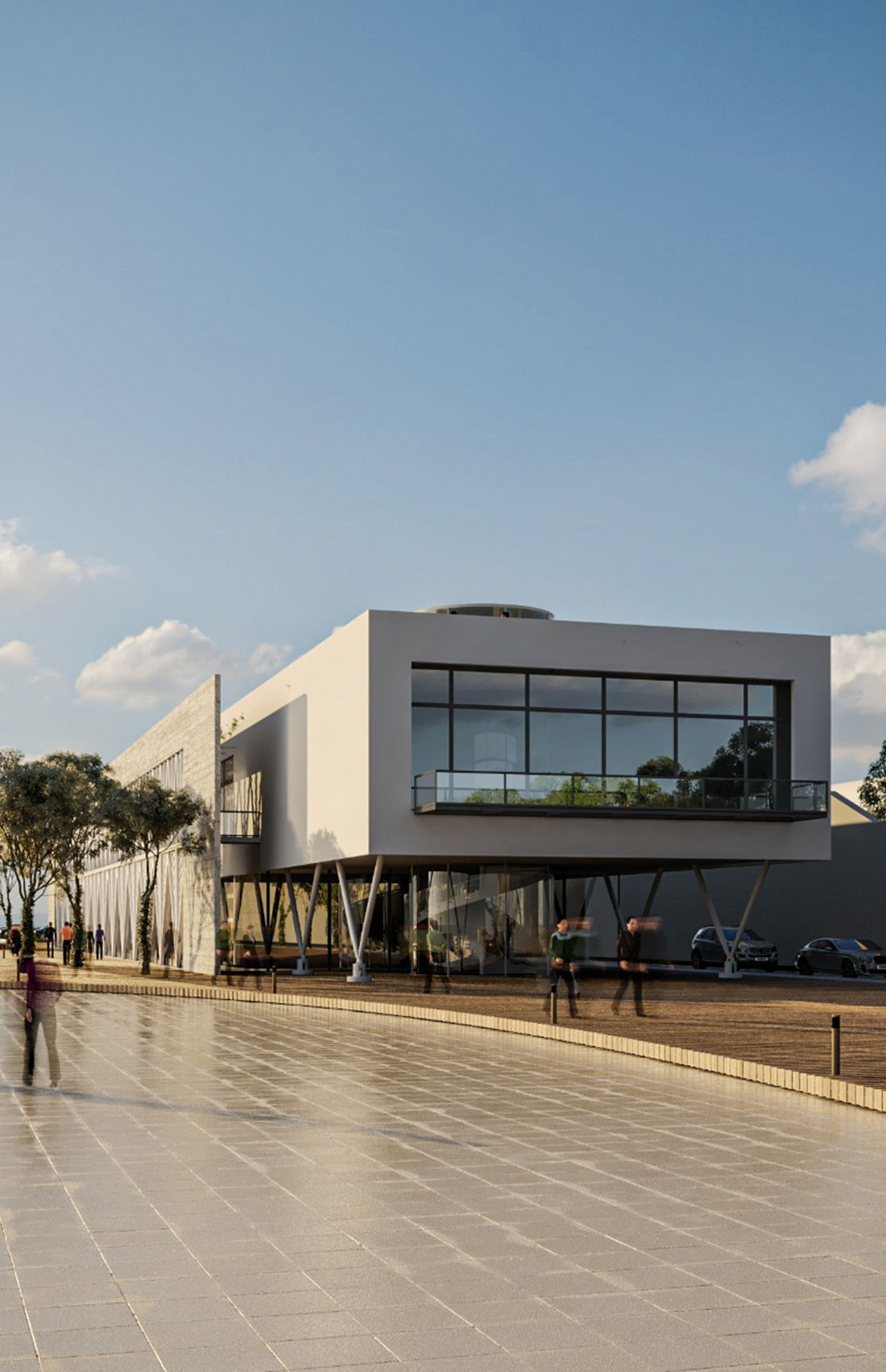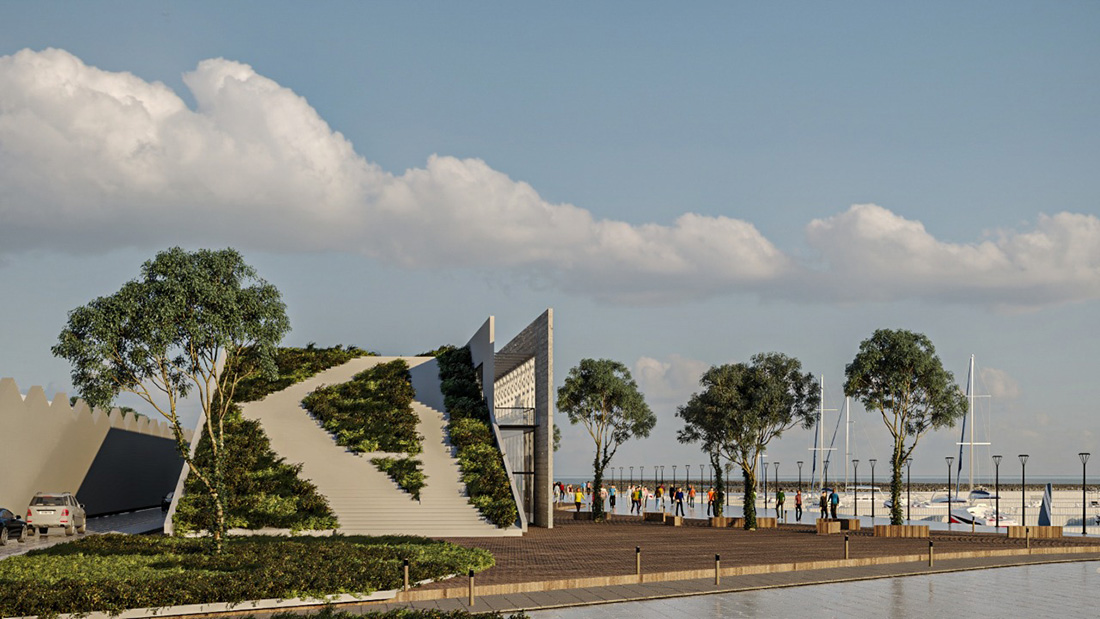 Credits
Related posts
Powered by