The building's project derives from the terrain's features, slope, vegetation, panorama and customer requirements, which permitted the architects to define a family house program that lives in a close relationship with the landscape of Tirana city and Dajti Mountain.
The house lies completely along an East-West axis that reaches a maximum as a spectacular indoor-outdoor living space, with sloping glass walls that allow viewing the city's landscape, the light, and the mountain.
The project was conceived as a series of independent volumes located under and between the horizontal fluid terraces. These independent volumes in stone, concrete and glass are configured in space to create various reports of internal and external spaces.
In the South, the villa is inserted under the ground due to the large slope of the hills, and the remaining part opens to the rest, from the kitchen area to the end of the western side.
To the North-East the volume goes against the panorama. The three-sided glass doors slip and the main room of the house opens completely in the landscape. Terraces and white soles extend horizontally to the air in relation to the landscape and the space. Separate volumes, stone fireplace, and the internal iron stairs that connect the floating terraces outline the space and hide the entire carrying structure.
Text provided by the architects.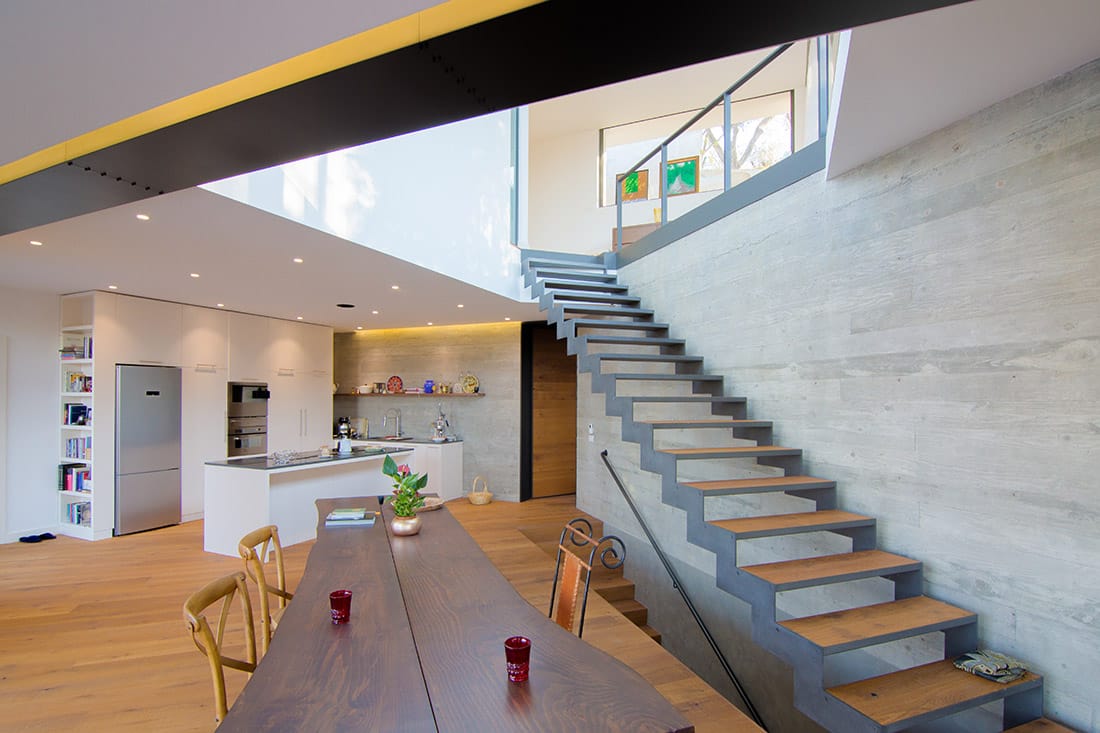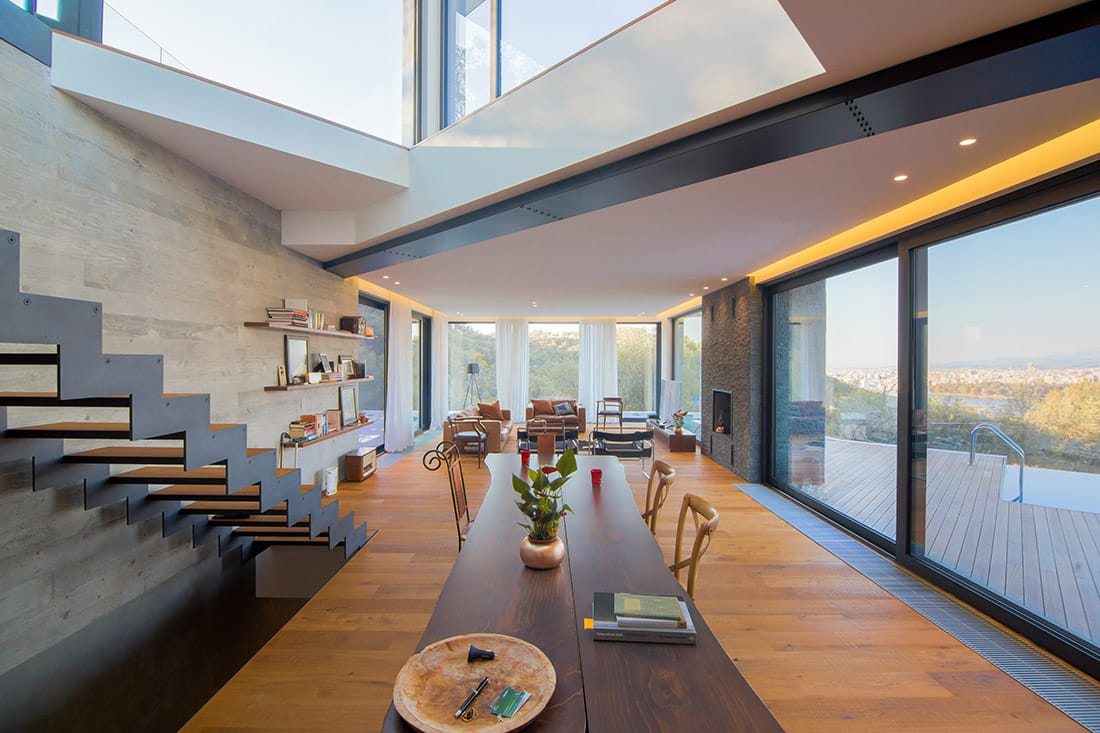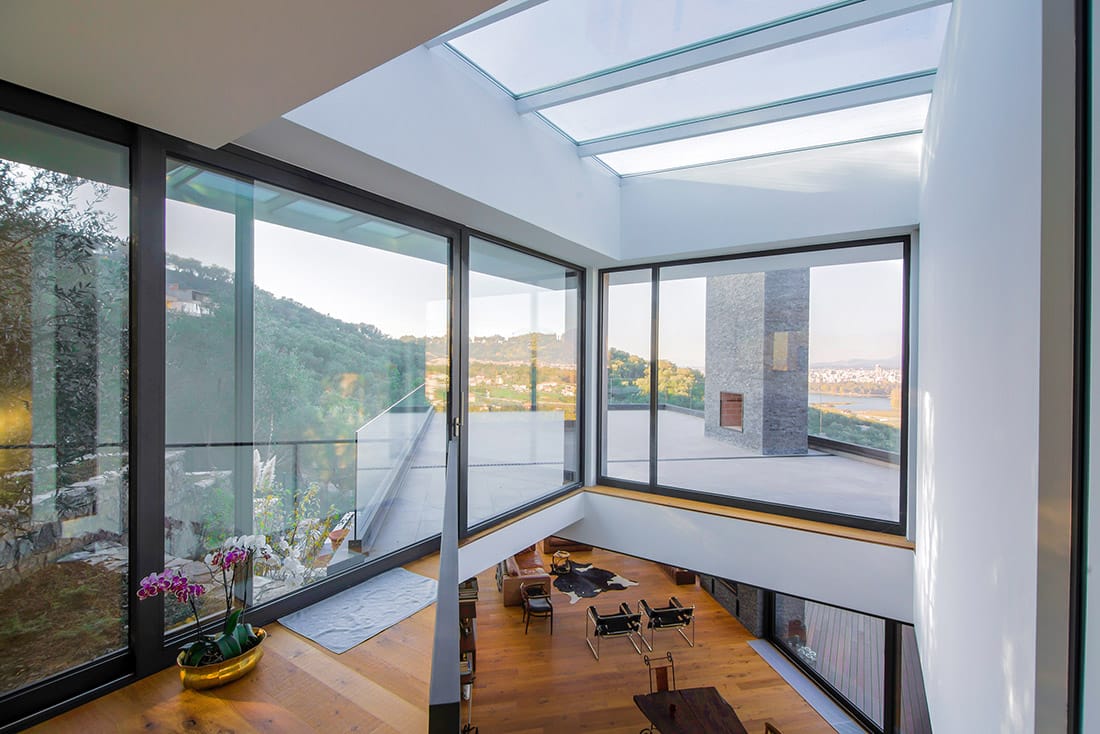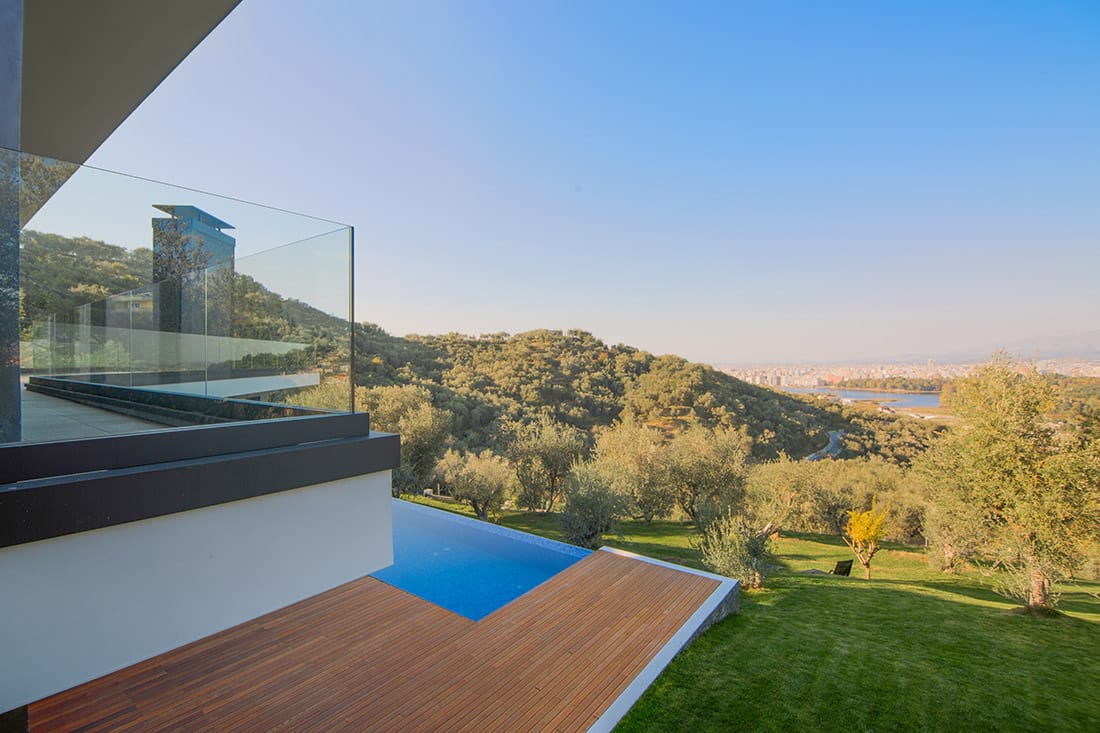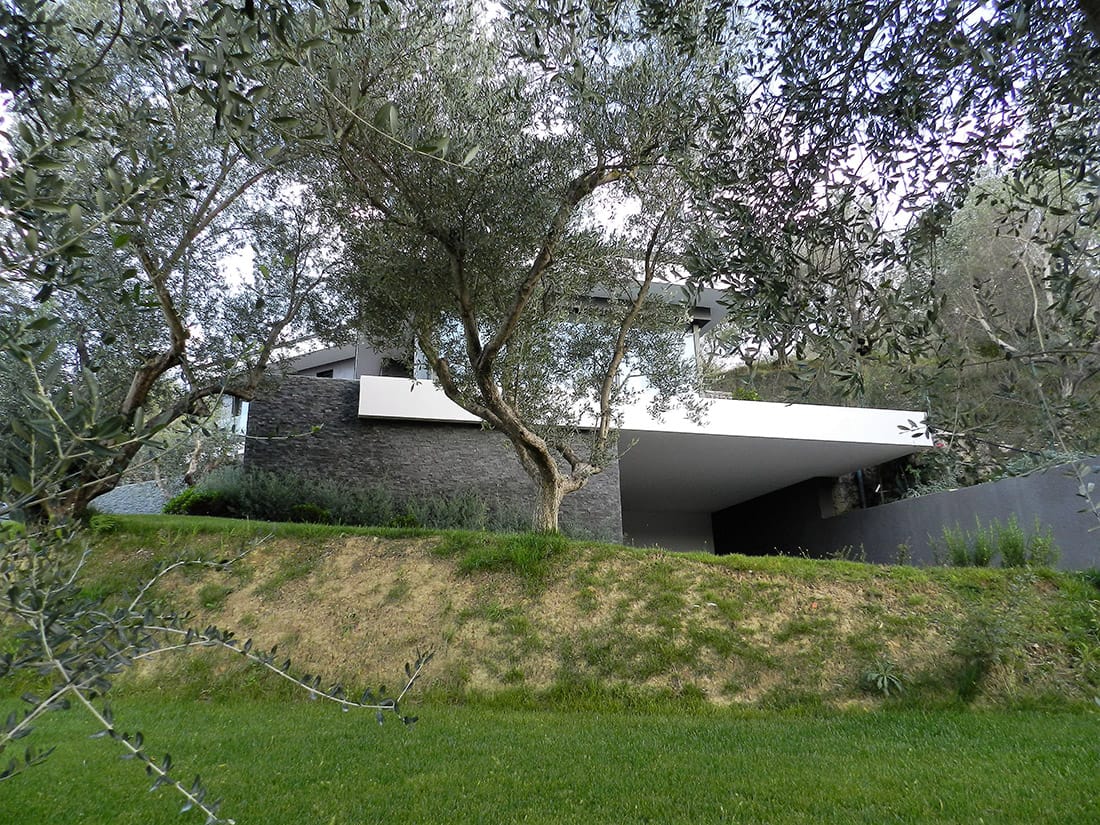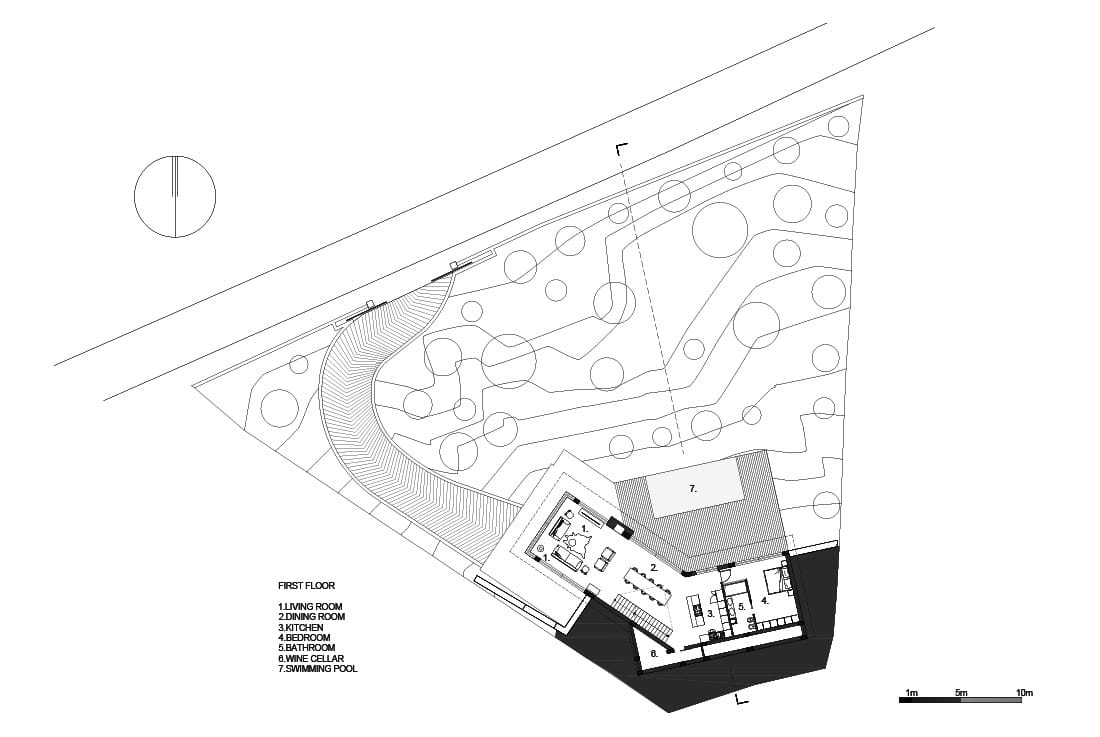 Credits
Architecture
Avatelier; Armand Vokshi
Collaborator: Alba Caja
Year of completion
2017
Location
Tirana, Albania
Area
Total area: 450 m2
Site area: 1500 m2
Photos
Shpetim Baca
Project Partners
OK Atelier s.r.o., MALANG s.r.o.
Related posts
Powered by