Located in the historic city center, the coffee-bar 'Crveni Petao' represents a meeting point and a place to enjoy everyday rituals. Its location in a pedestrian zone allows participation in the city rhythm. The coffee-bar itself has been founded in the 50's of the last century.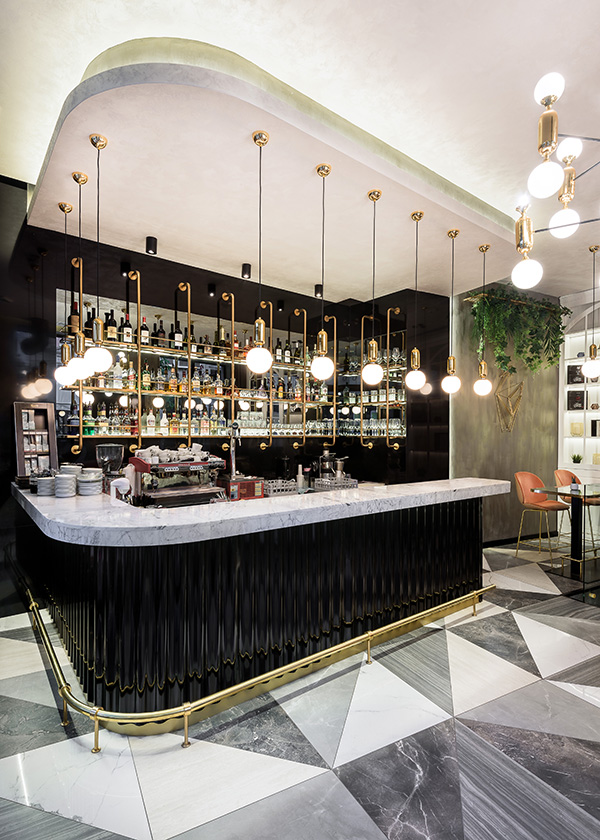 From the beginning of the design process, we stuck to the concept of preservation of the recognizable spirit of the place, while removing all the imperfections of the old space and creating a new visual identity. The biggest challenge was the functional organization, with many restrictions in terms of its dimensions.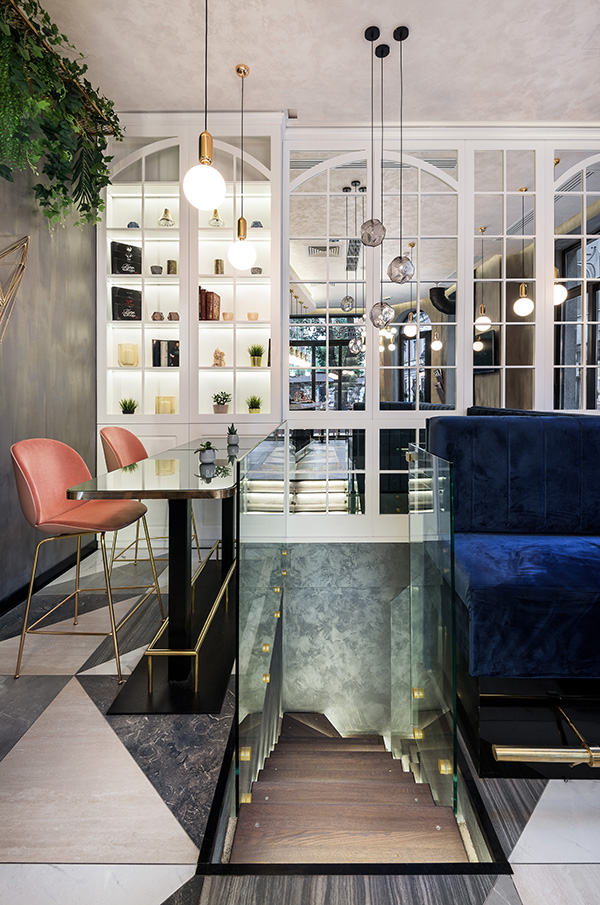 Now, the final solution consists of two levels. The bar is at ground level, while restrooms and utility rooms are at the level beneath. Carefully chosen pieces of furniture and lighting contribute to a specific atmosphere. A combination of materials and pastel tones gives a whole space a dose of elegance and luxury. The idea was to make symbiosis of traditional spirit and modern interpretation in one place.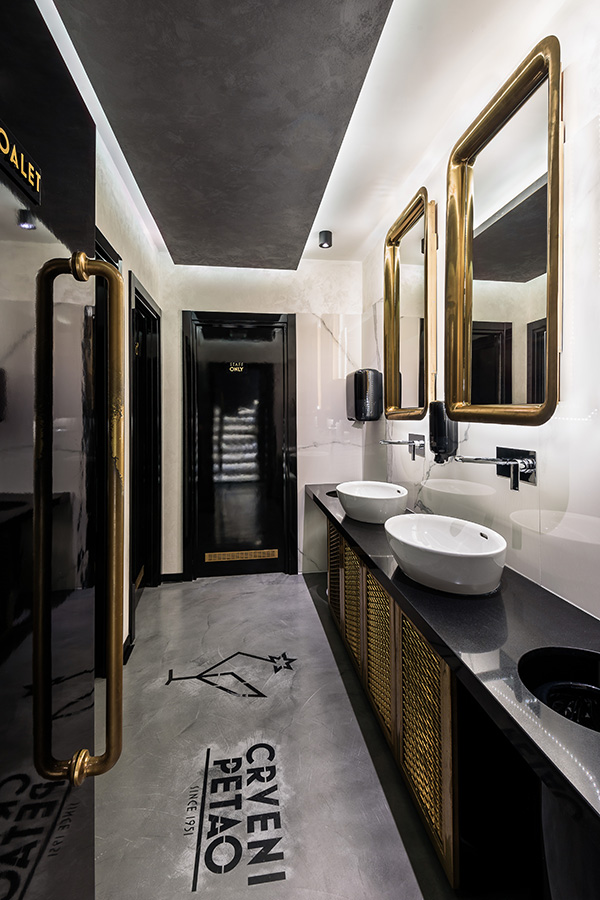 What makes this project one-of-a-kind?
The right balance between the materials used, colours, details and accents in a limited space makes this project one-of-a-kind.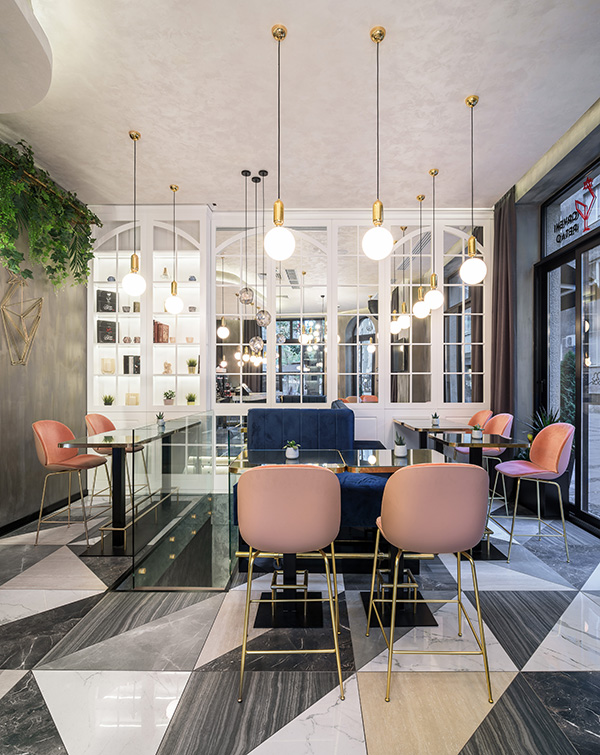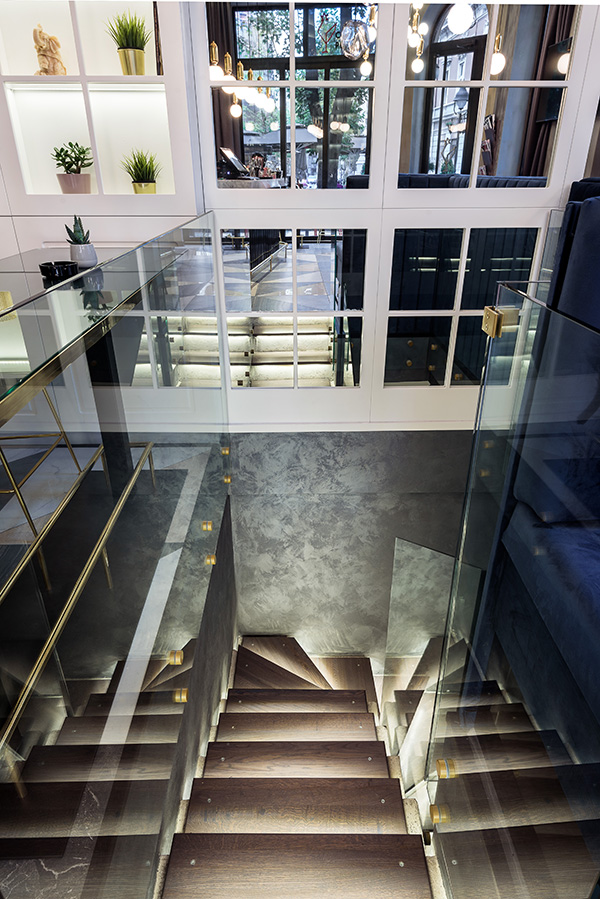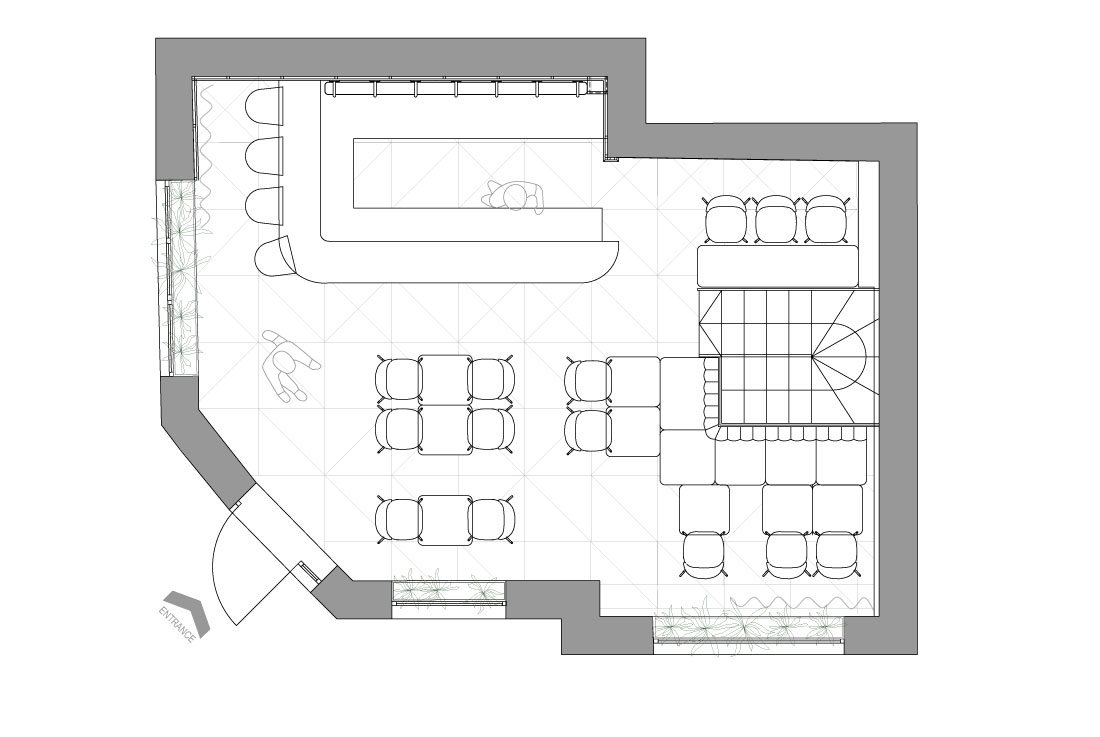 About the authors
A4 studio was founded in Belgrade in year 2008 as a partnership company of 4 engineers of architecture: Nenad Đokić, Sanja Prodanović, Ljubica Bigović and Lidija Živković. Today the A4 studio team has 7 members. The main goal has been the same – creating functional and well designed spaces.
A4 studio is a multidisciplinary studio with special attention in designing buildings, interior and exterior design in area of residential, offices and hospitality. During the process of design and realization, we cooperate with all the trades' experts in order to keep improving and always achieve high-quality solutions. Enthusiasm always leads this team to be personally involved and dedicated to the certain project at all its stages from the beginning to the end of development process.
FILE
Authors: A4 STUDIO
Client: Gallo Gastro d.o.o.
Photos: Miloš Martinović
Year of completion: 2018
Location: Belgrade, Serbia
Total area: 79 m2
Text provided by the authors of the project.