Since the early construction phases of the project, Landscape-Roidis was asked by the investor Park Constructional Co to turn the buildings' surrounding area of Lana Park into a livable, pedestrian-oriented area, where the 4000 inhabitants of the 8-storey buildings love to work, commercialize, live, enjoy, and relax in the space between the complexes' grounds.
The aim was to create a sustainable, functional with high aesthetic values urban space. A series of pedestrian routes, plazas, bicycle paths and local roads was created, offering diverse functional possibilities. Shade and insulation is provided by the surrounding buildings. The water elements with their reflective surfaces or cascades, the trees with the equal use of evergreen and deciduous species offer aesthetic identity and bioclimatic comfort to the site.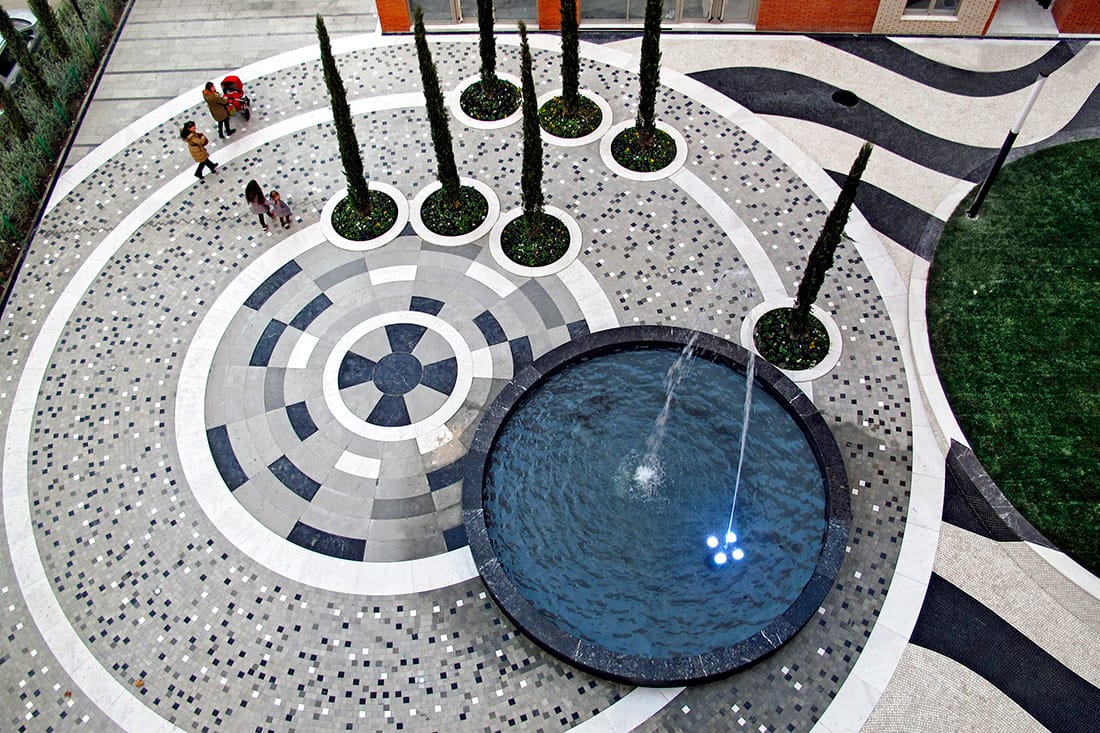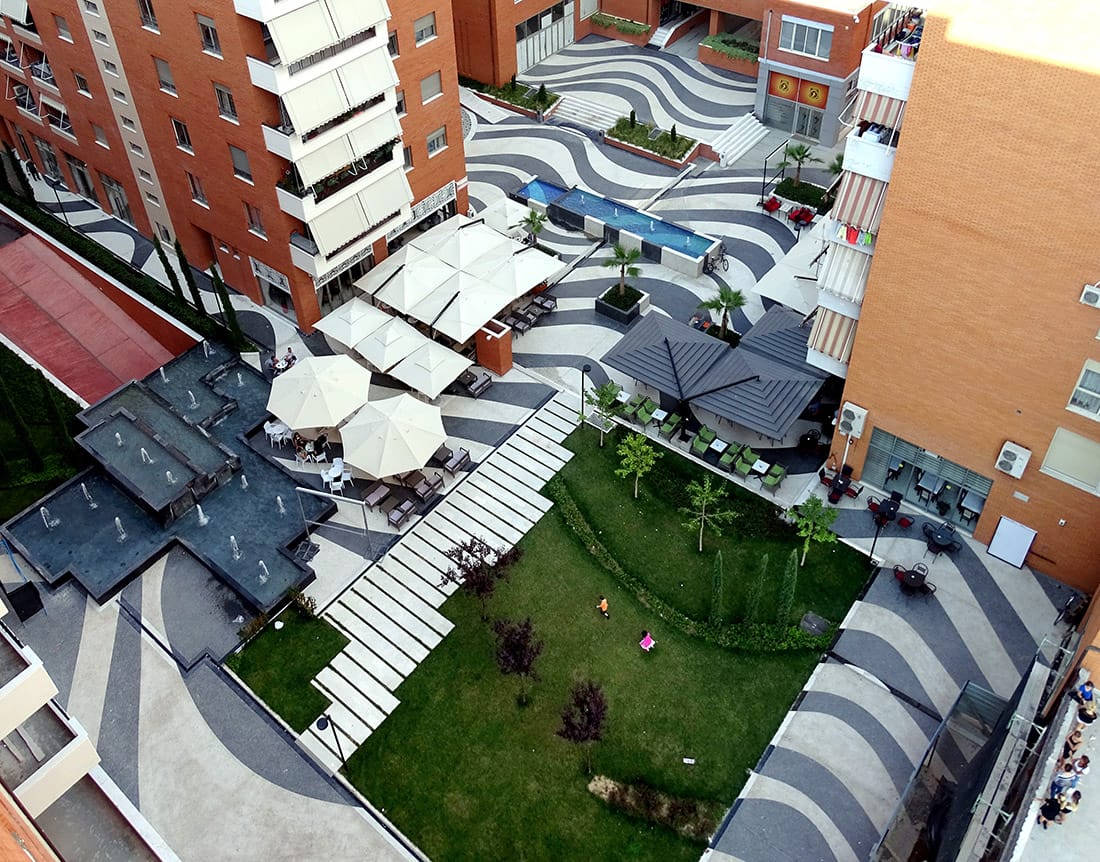 The curved mosaic pavement pattern is the characteristic feature of the project which connects aesthetically and visually all the plazas and the between buildings areas, giving to the site the Lana Park identity. The masses of curved shrub planting give the feeling of continuity of the pavement pattern into the greenery, while the masses of the peripheral hedges, frame the site making safer and healthier the pedestrian movement, providing high-quality urban open space.
Six months ago, we also designed a pedestrian bridge over Lana River as the landmark, which connects Lana Park to the surrounding neighborhoods.
What makes this project one-of-a-kind?
Lana Park sets the trademark of the new urbanization era of Tirana and Albania, as it is the biggest multi-use ongoing development. The landscape design of Lana Park is the benchmark for the city's new urban realm.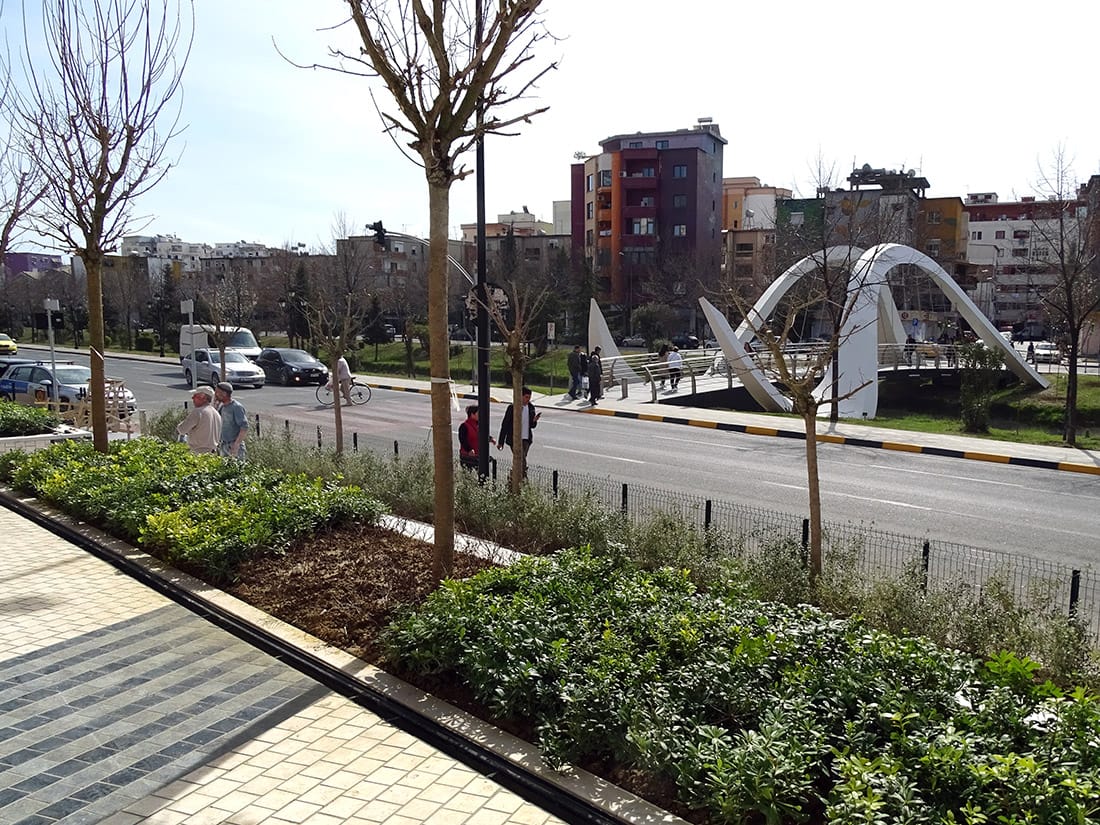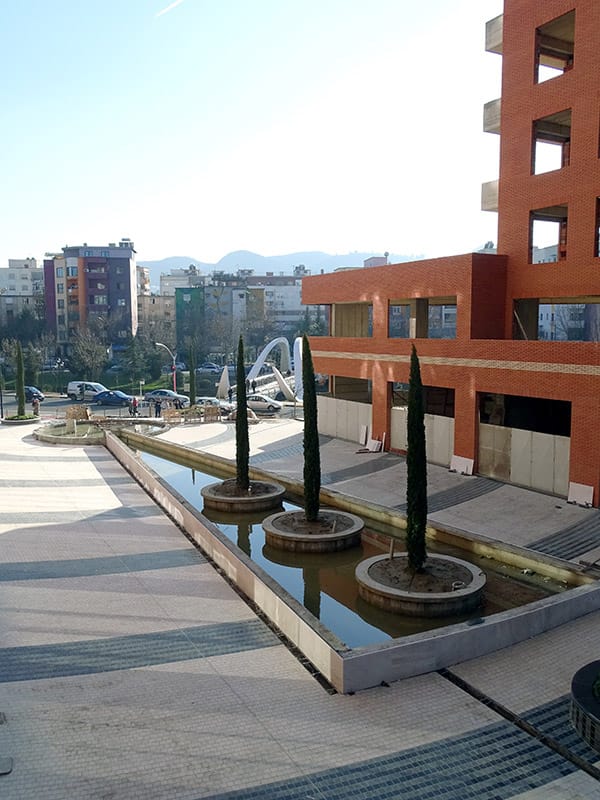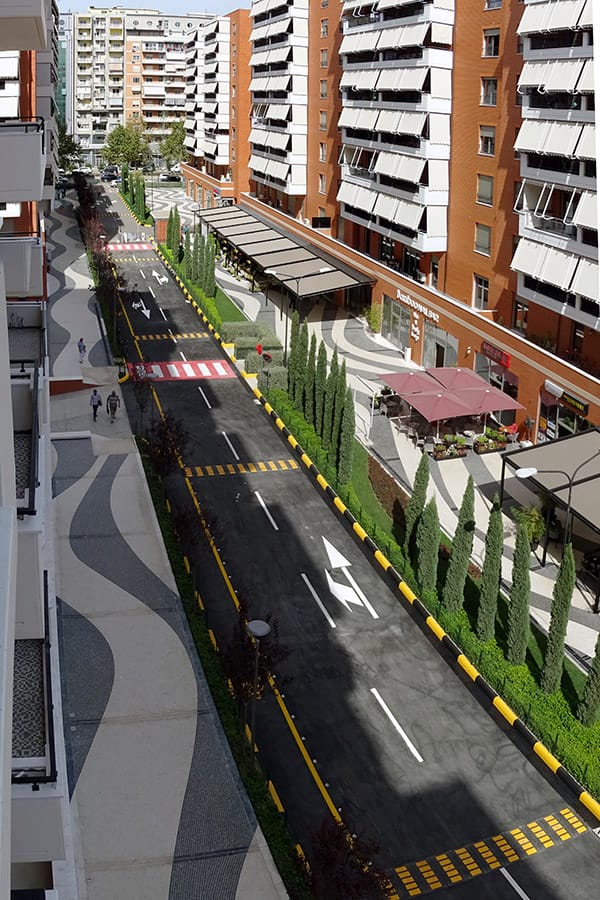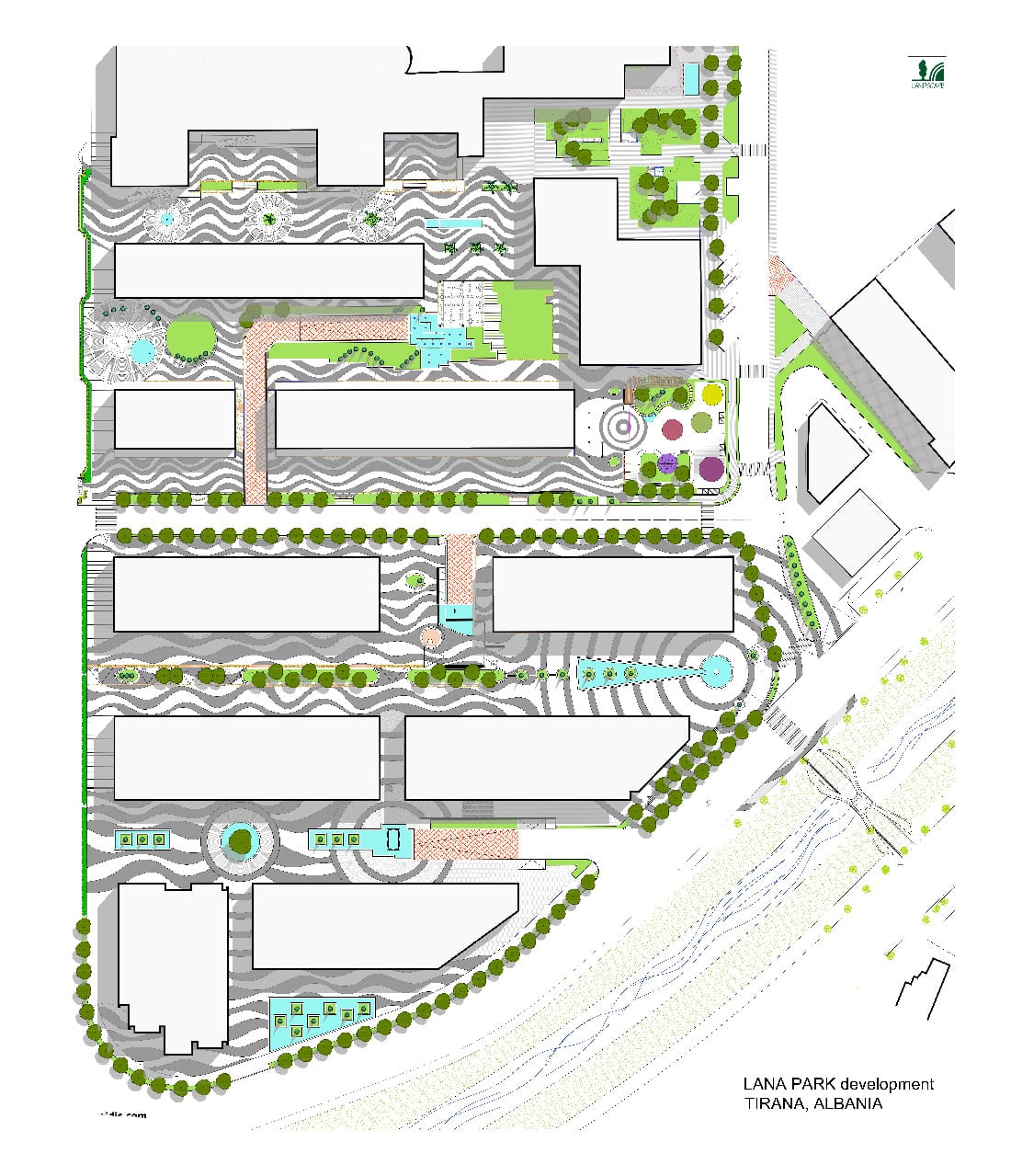 FILE
Authors: Landscape – Roidis; Haris Roidis, Michalis Roidis, Sabriela Kazazi, Tasos Roidis, Christiana Panagiotopoulou
Client: Park Construction Albania
Photos: Haris Roidis
Location: Tirana, Albania
Year of completion: Started early 2015 continuing up today
Total area: 35000 m2
Site area: 24000 m2
Text provided by the architects.