The Faculty is built-in within a complex of planned buildings. Cross section is profiled in order to get natural light and air. The building is opened along the entire middle part by a number of internal terraces and skylights that are places for informal interaction, learning and work. Natural light reaches all the way to the ground floor, and air comes to all the spaces in the middle part of the building.
Longitudinal section stresses the importance of communication spaces in contemporary education, formed as places for individual and informal group work, meeting, smaller and bigger events. The building is passable form the basement to the last floor by way of wide communications having various additional functions, such as open classroom, canteen, grandstands next to the Students' Club, terraces, porticos, offices' lobby, bike parking, or access to archaeological site below the building.
Bearing constructions consists of five continuous perforated walls executed in visible reinforced concrete. They are the primary space-shaping element. They are perforated in order to create necessary cross connections, passages, light breakthroughs, visual contacts or to consolidate larger spaces.
Movement through the building represents experience with a number of various scenes; an array of individual spaces with a character connected by ambient shaped by bearing construction and light in many variations.
What makes this project one-of-a-kind?
Beyond brief specifications, the design proposed additional shared spaces; covered public porches and large aula as the extensions of public space, open classrooms, skylight courtyards, cantina, exhibition space, archeological hall, central meeting spaces and staff lounge. It has changed the spirit of the building from being a cluster of classrooms and offices toward the structure that provokes interaction, gathering, individual or group work in shared spaces and stays open for other free and unpredicted usages.
Interior spaces are constructed as sequences in a cinematographic experience. It's a continuous chain of spaces that is revealed by the movement and discovery of different and ever changing ambients, usages and spatial relationships. It's a spatial flow of multiple planes, focuses, depths of vision, cross transparencies and light conditions which structure simulative environments for work, study and interaction.
Supporting structure is made out of five large perforated walls, tree vertical and two of them tilted. Complex spatial relationships are created using only these five walls and a combination of horizontal and sloped floors.
Text provided by the architects.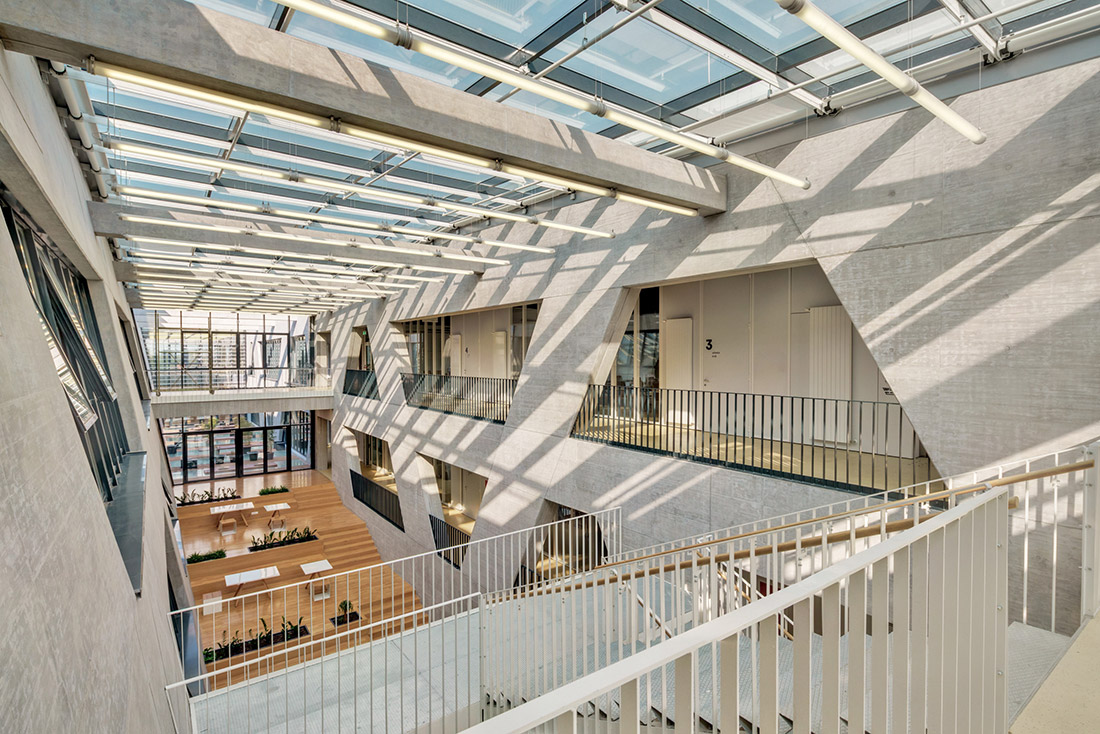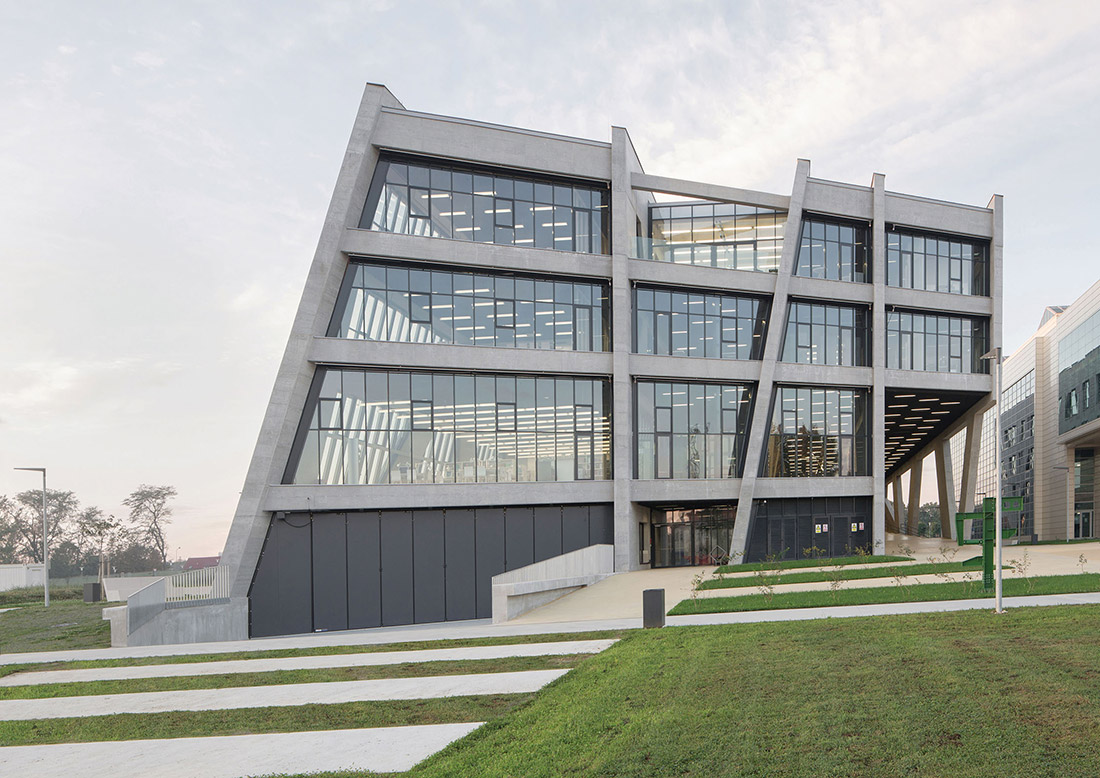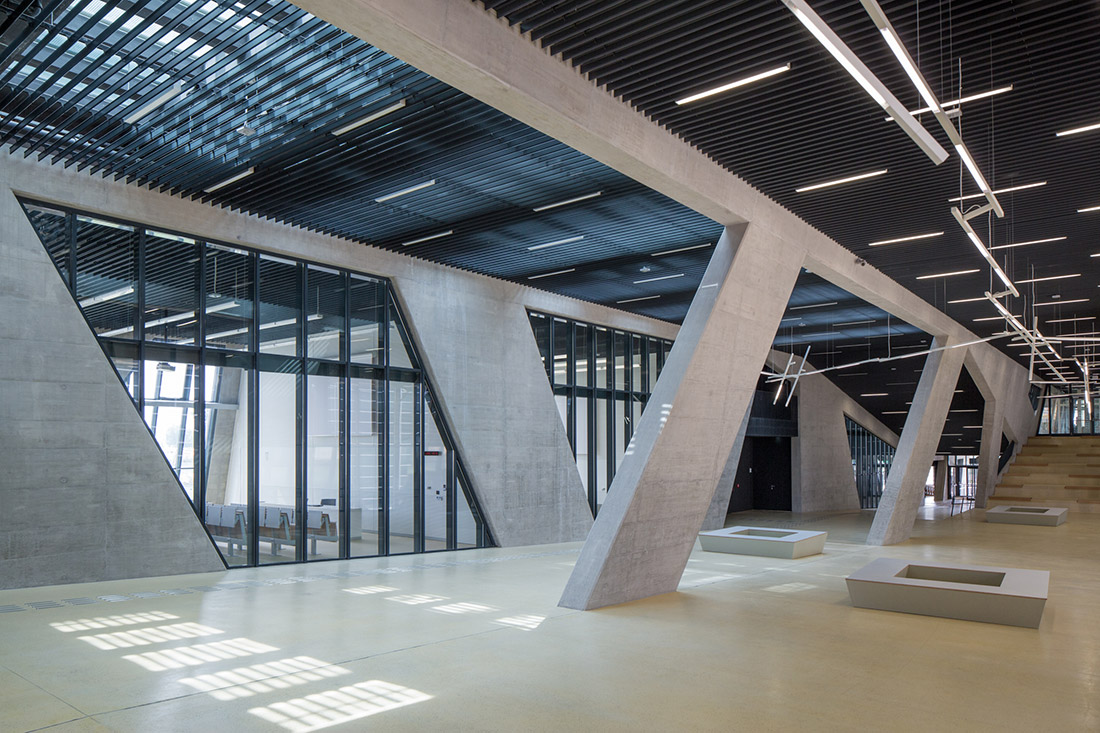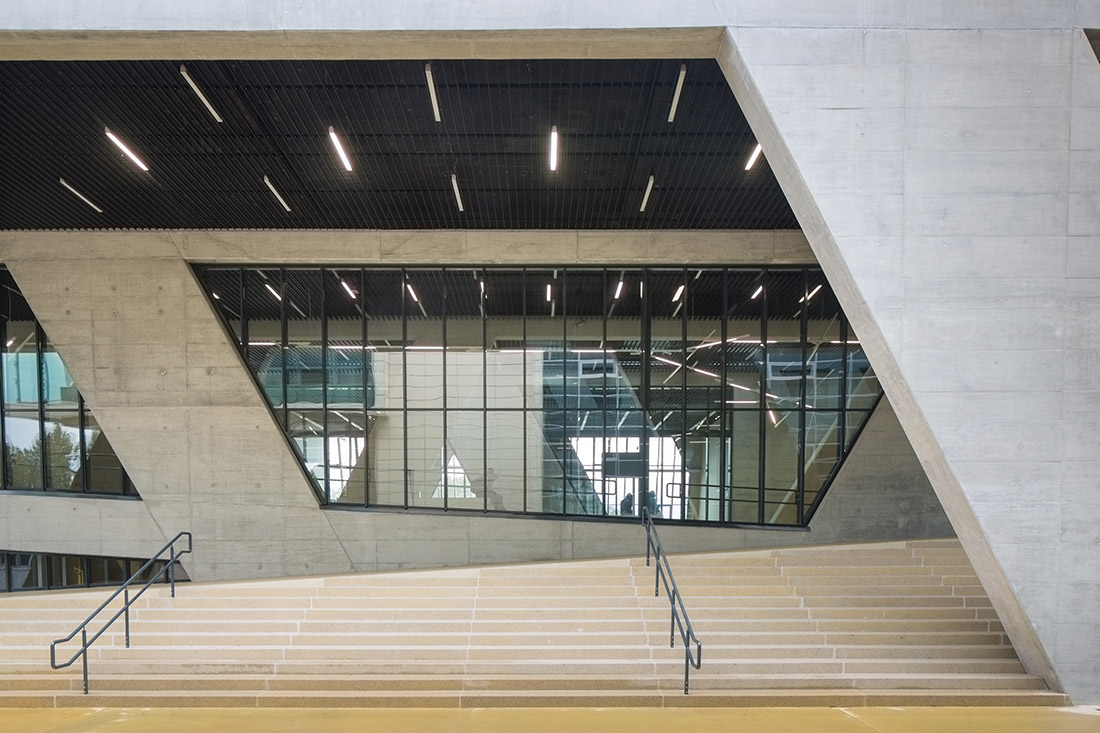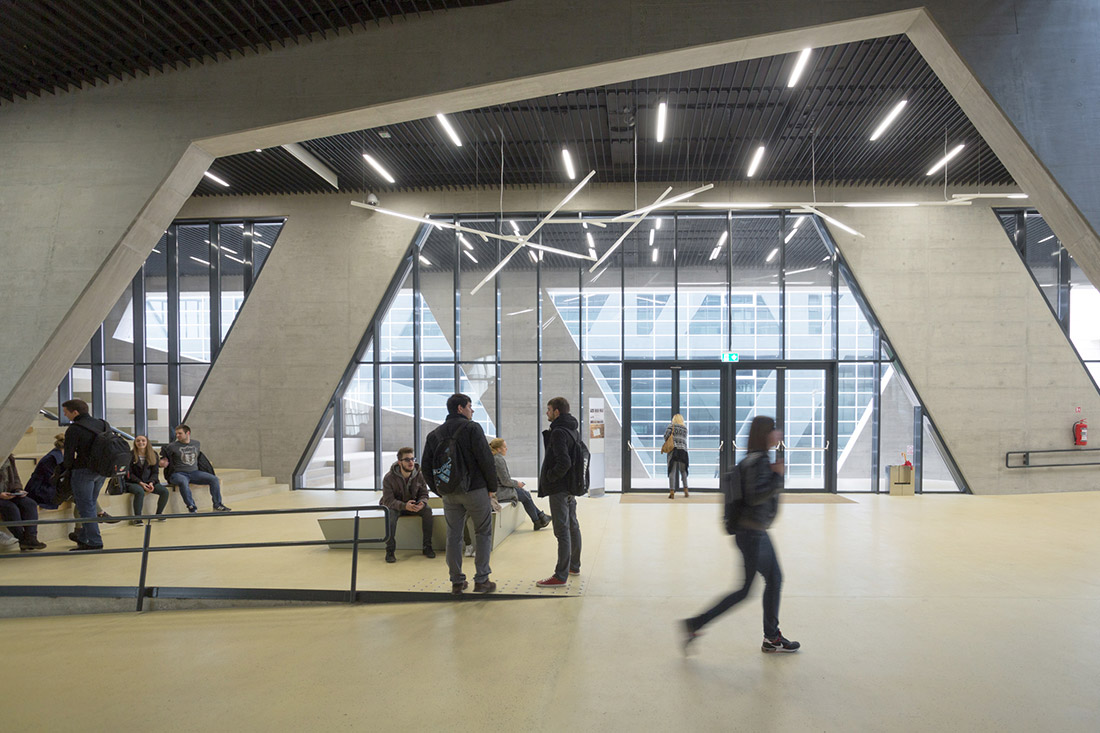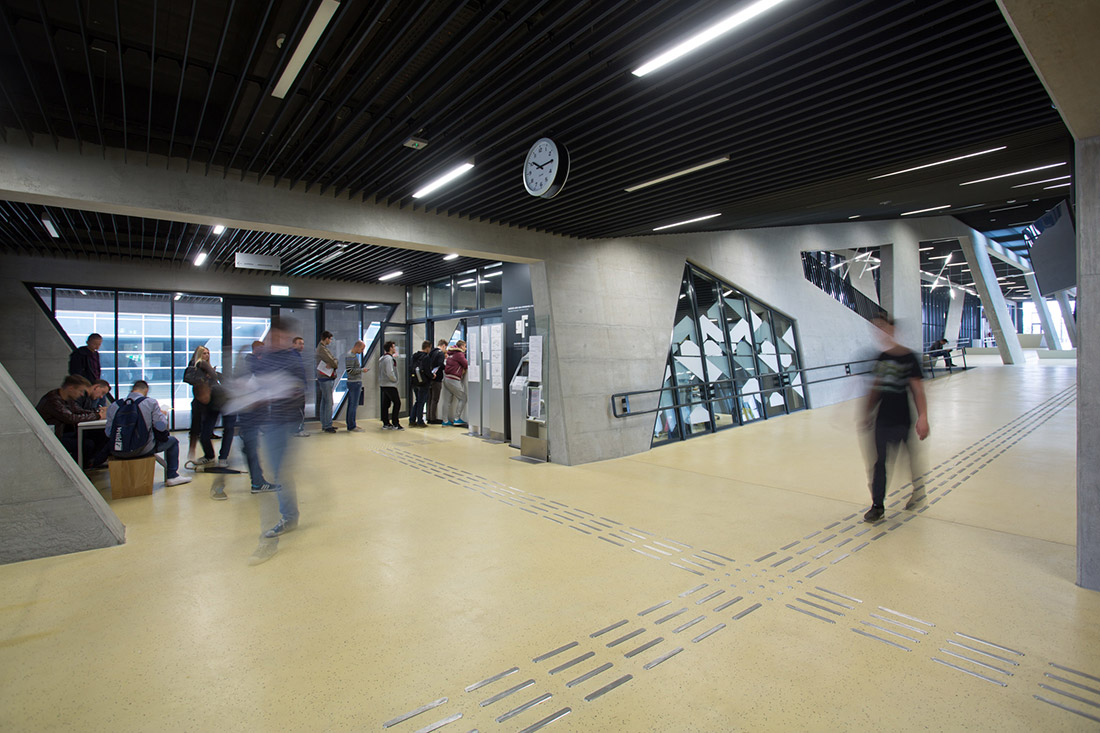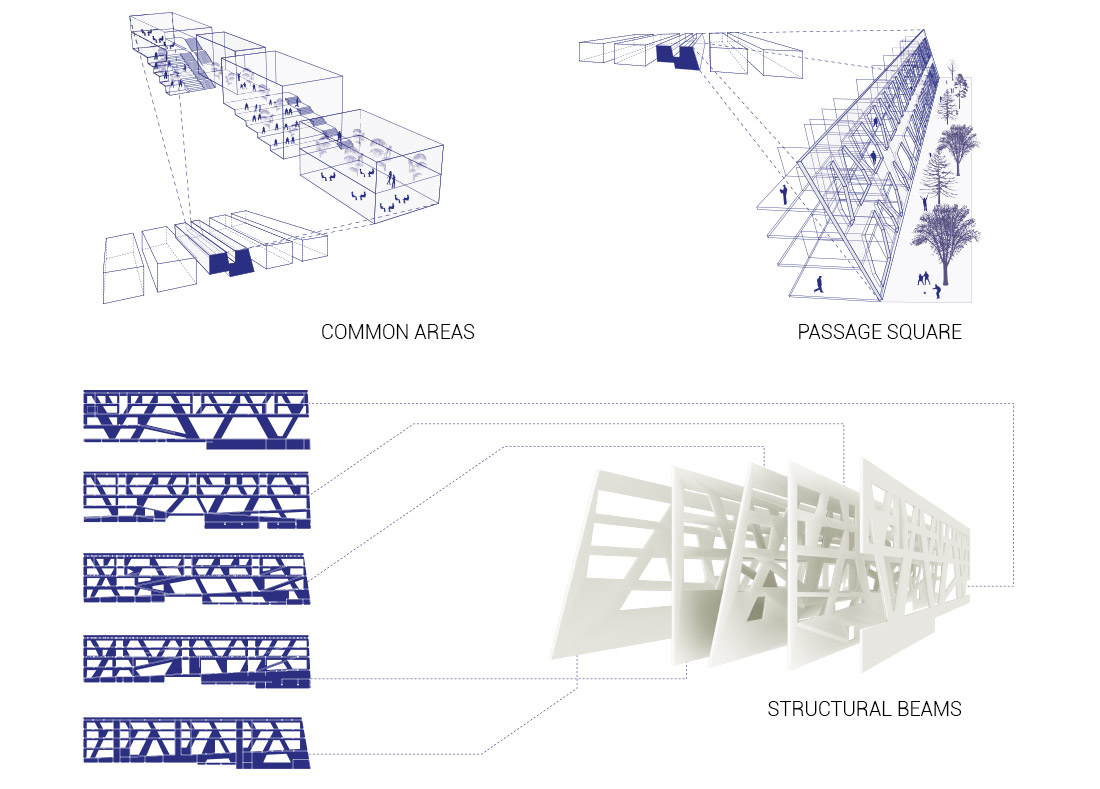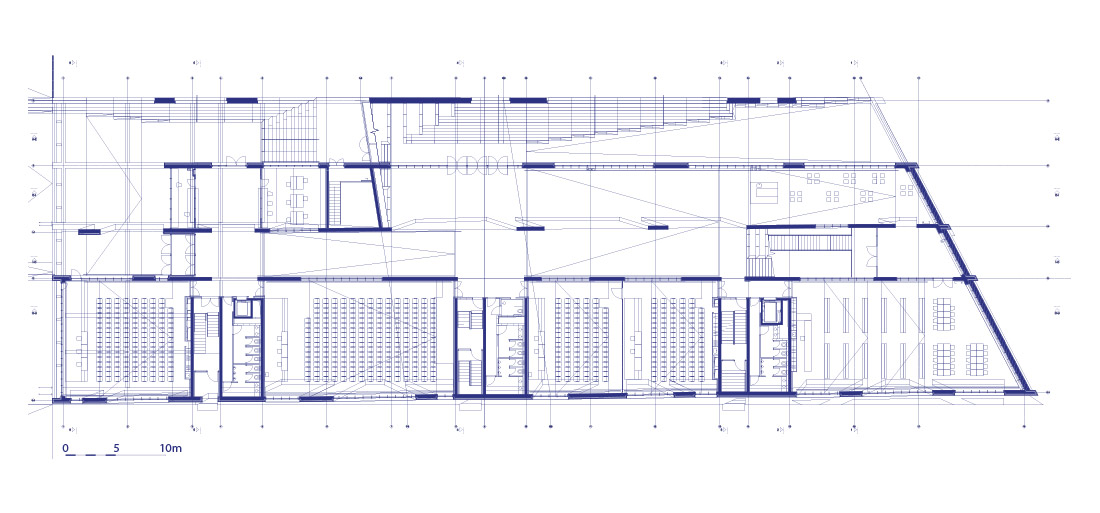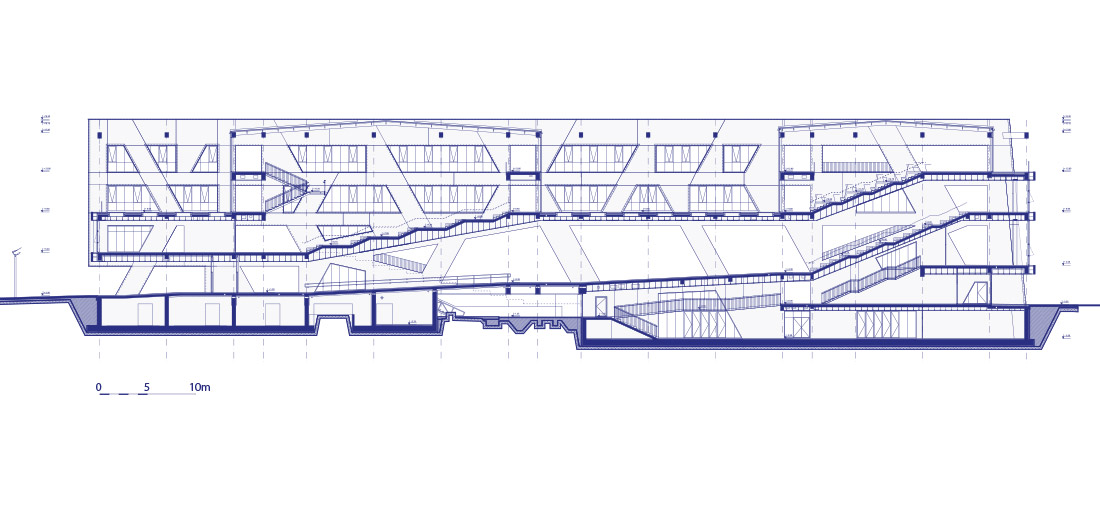 Credits
Architecture
Dinko Peračić & Roman Šilje
Client
Josip Juraj Strossmayer University of Osijek
Year of completion
2016
Location
Osijek, Croatia
Area
Total area: 10 600 m2
Site area: 6 519 m2
Photos
Damir Žižić, Mario Romulić, Marko Dukić
Project Partners
OK Atelier s.r.o., MALANG s.r.o.
Related posts
Powered by