Imagine a valley with a quietly murmuring creek surrounded by a pine forest. There is a tiny glade at the top of the hill where the needles have a nice scent and when you want to sit on the ground, you are careful not to get your shorts dirty from blueberries. A place where you would like to return to regularly to clear your head from the hustle and bustle of the city, a place where you will be alone with the squirrels, deer and local birdlife.
Mister Bernau has found such a place in Southern Bohemia not far from Nová Bystřice in the region of Czech Canada, on the edge of a small village. He approached us because he would like to have a weekend log cabin built there, with a small garage where he could park his motorcycle or his friend´s motorcycles who might come to visit and play golf with him on a nearby golf course.
After several meetings and brainstorming over Mister Bernau's other requirements, a draft for building two wooden structures came out – first the bigger as the main one, meant for living, and an additional smaller building with a garage and sauna.
A simple wooden structure has a main central space open towards the roof frame. This large, well-lit room is multifunctional with the kitchen leading into the dining room and living room. In the warm months, you can completely open the glass wall and interconnect the inner space with the outdoor wooden terrace. So, a large relaxation zone can be created which loosely eliminates the border between nature and the house. Other rooms are smaller, designated only for sleeping. Given the fact that the house is fully embedded in the forest, we were not afraid of the glass parts. At the same time, the whole house can be closed by sliding wooden panels, and in that way the house can be secured when nobody is there.
We built the house for Mister Bernau with our favorite partner, Vesper Frames company. It is a classical wooden structure built from wooden panels. Due to the good thermal insulation, it´s quite energy friendly. In addition, the high heating capacity of the wood stove and single room layout will heat the house up quickly in the winter. It is also possible to add practical, remotely controlled electric heating.
It´s November. Imagine a valley with a quietly murmuring creek surrounded by a pine forest. You can see a wooden house at the top of the hill. You´re just getting out of the sauna, you snuggle on a deckchair with your favorite book and drink a cool, fresh beer. After a while, you are disturbed by the crackling of little branches, you turn around and a deer swiftly runs by. A cool breeze takes you back to the fireplace in the living room. Later, when you look out of the window you find that it has started to snow.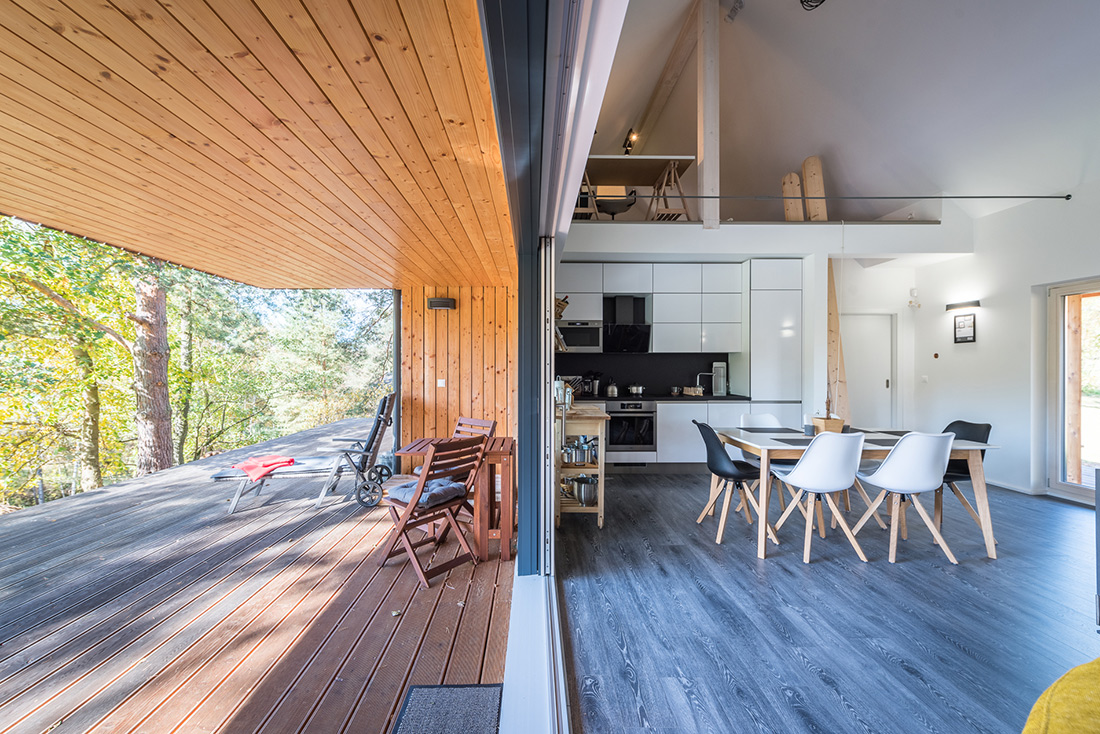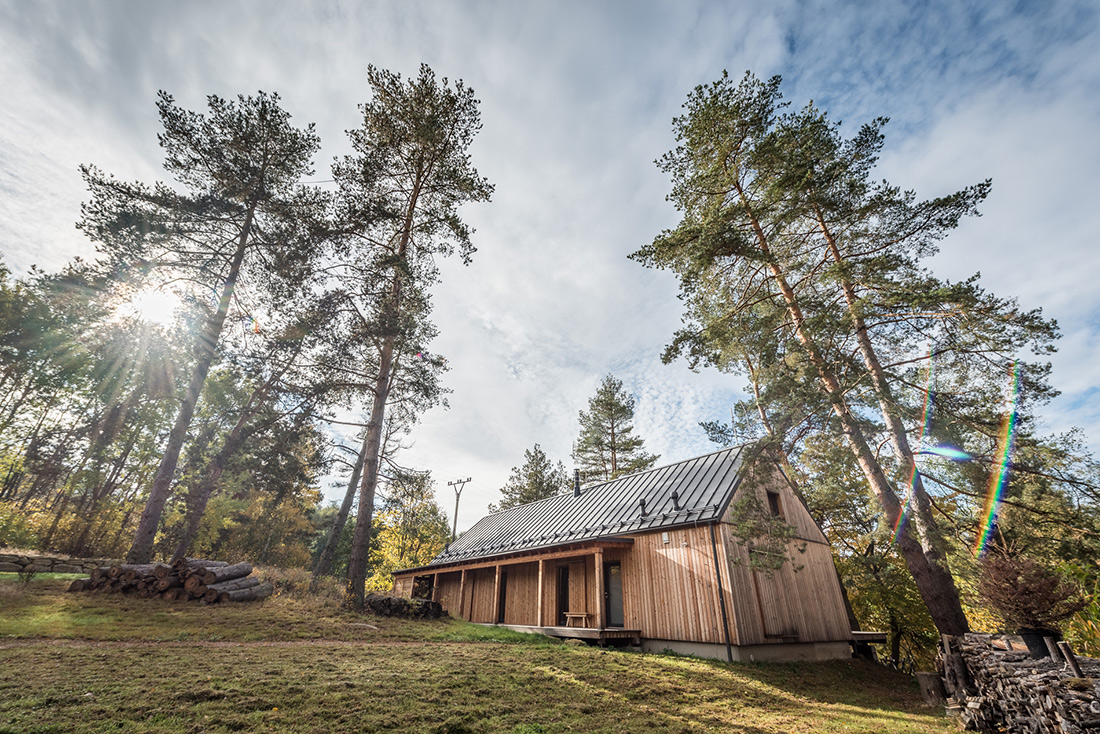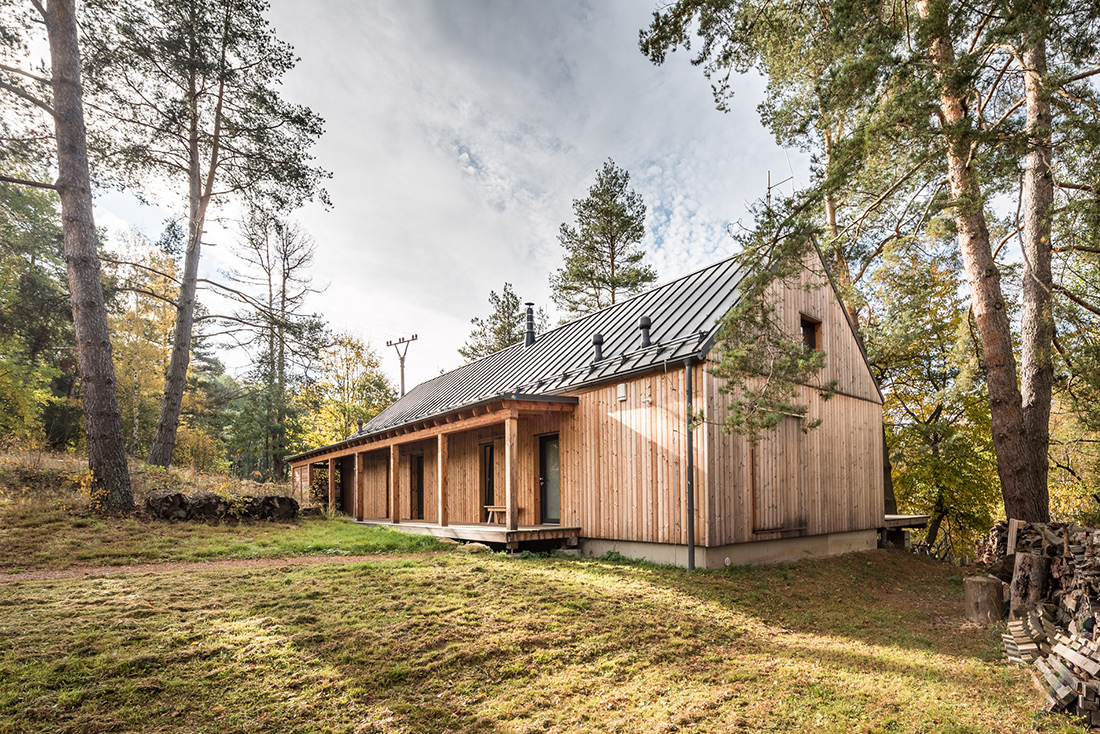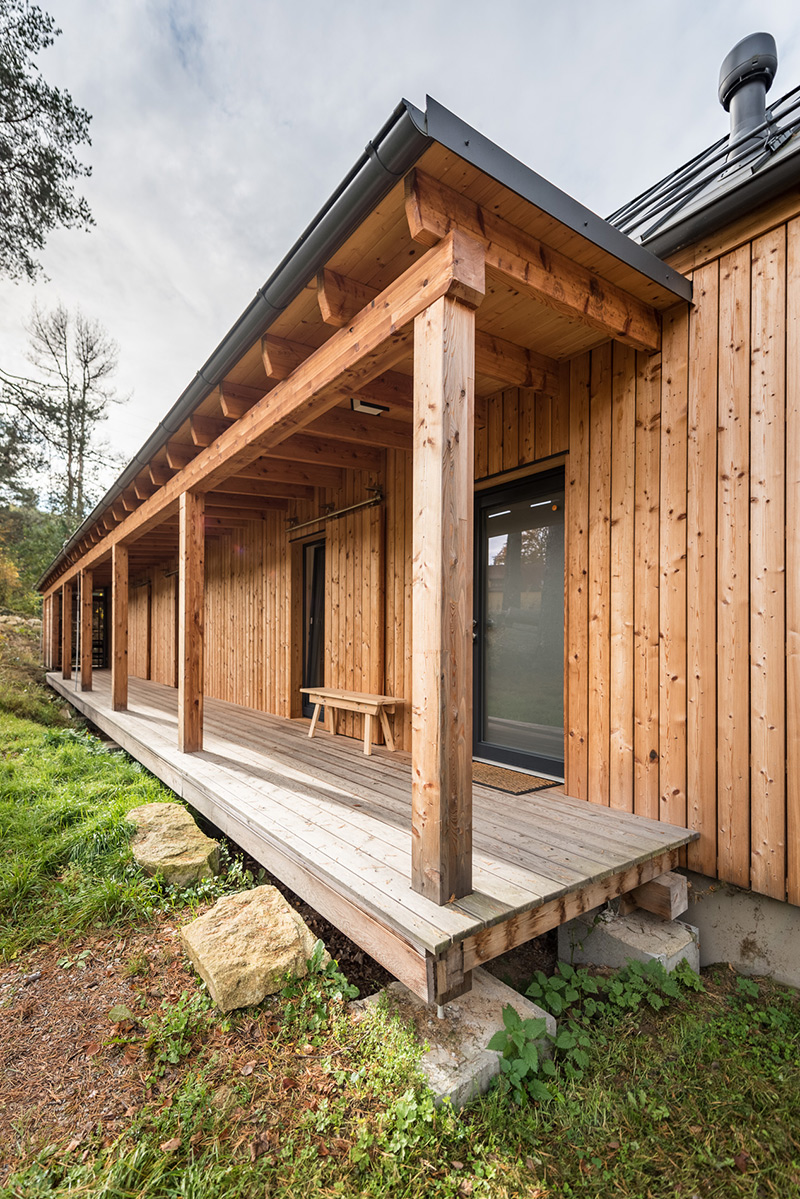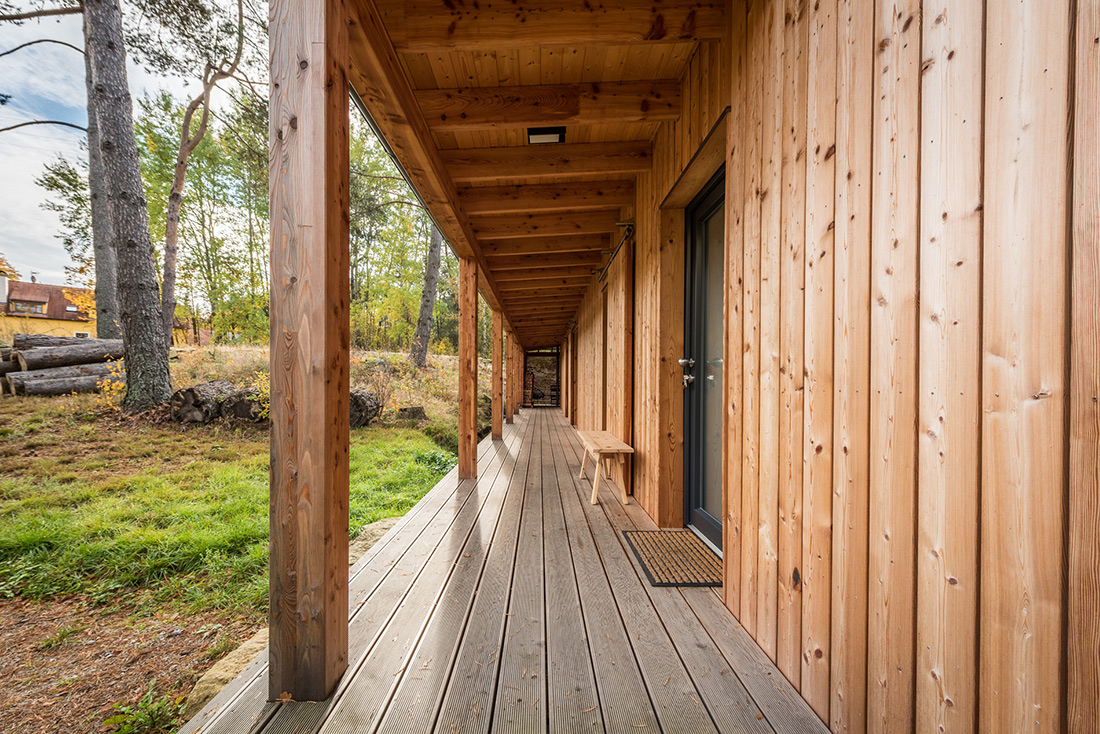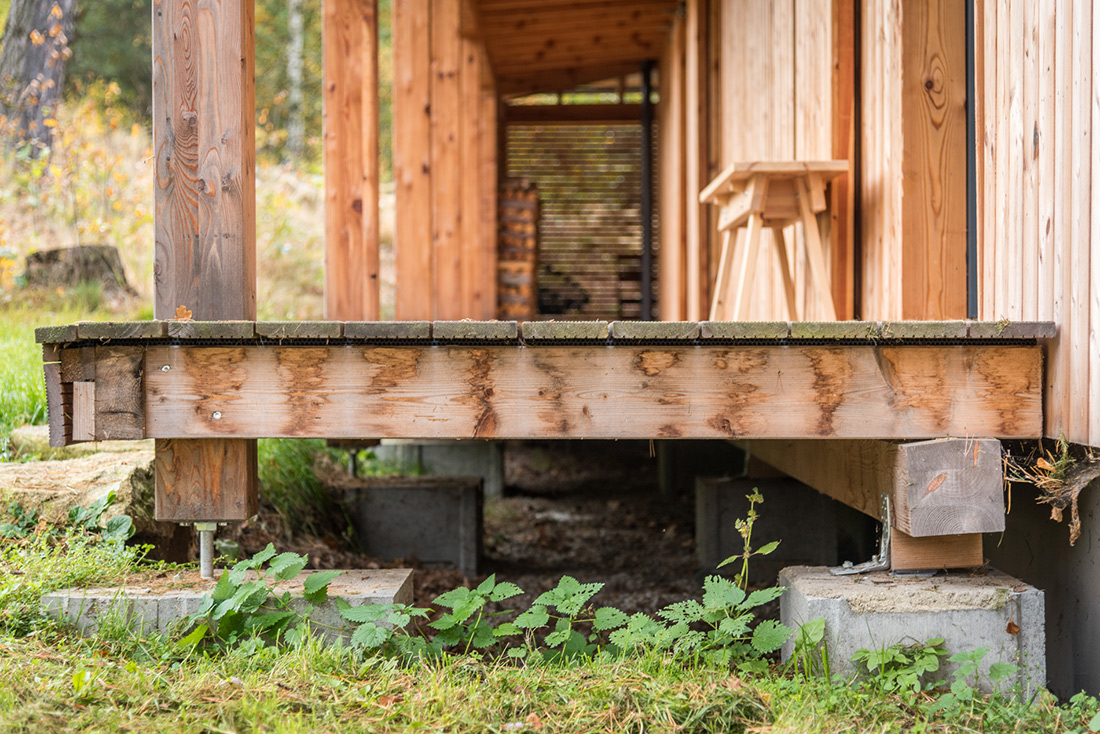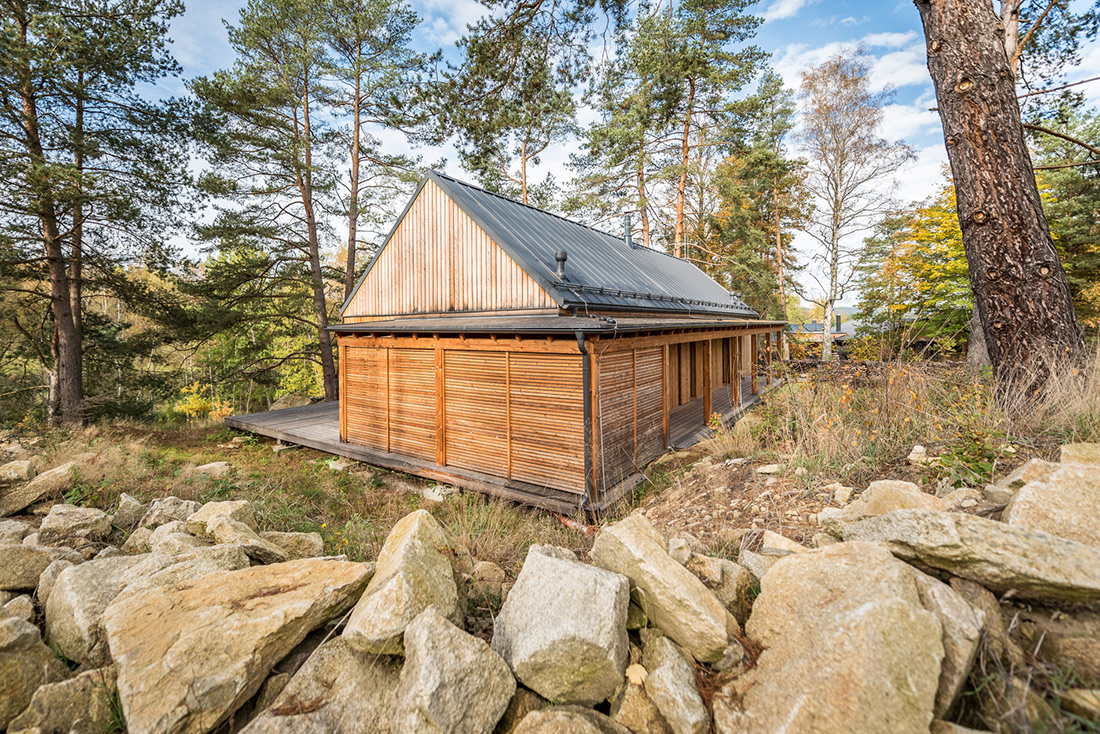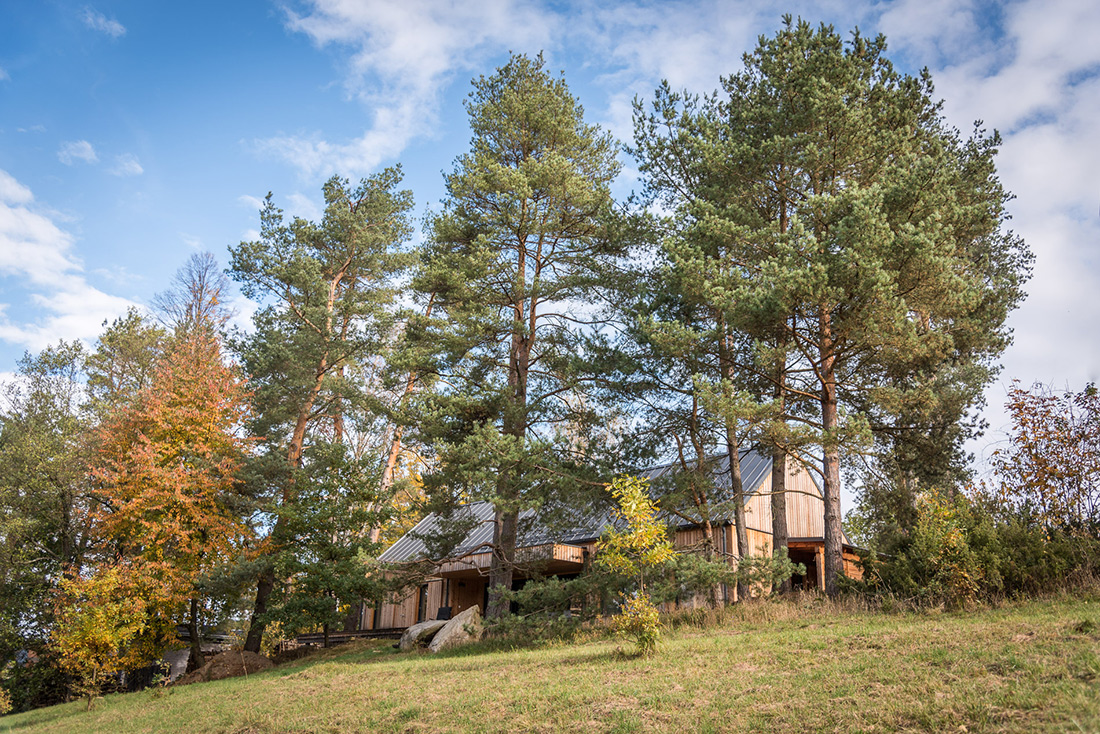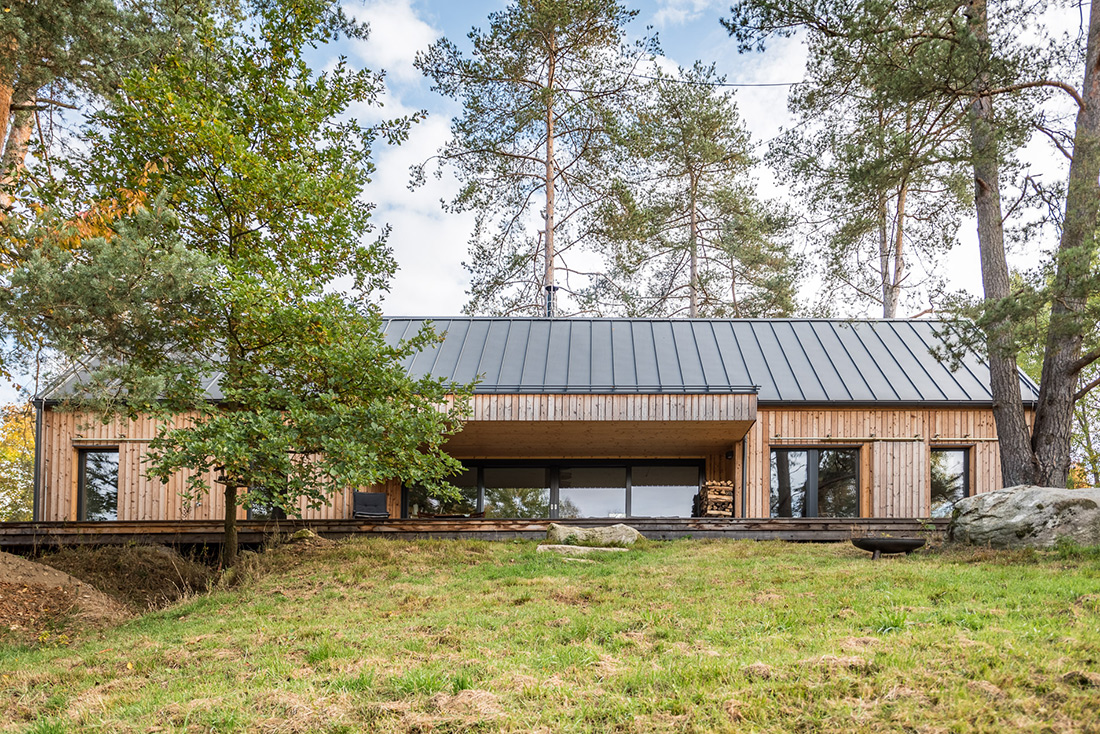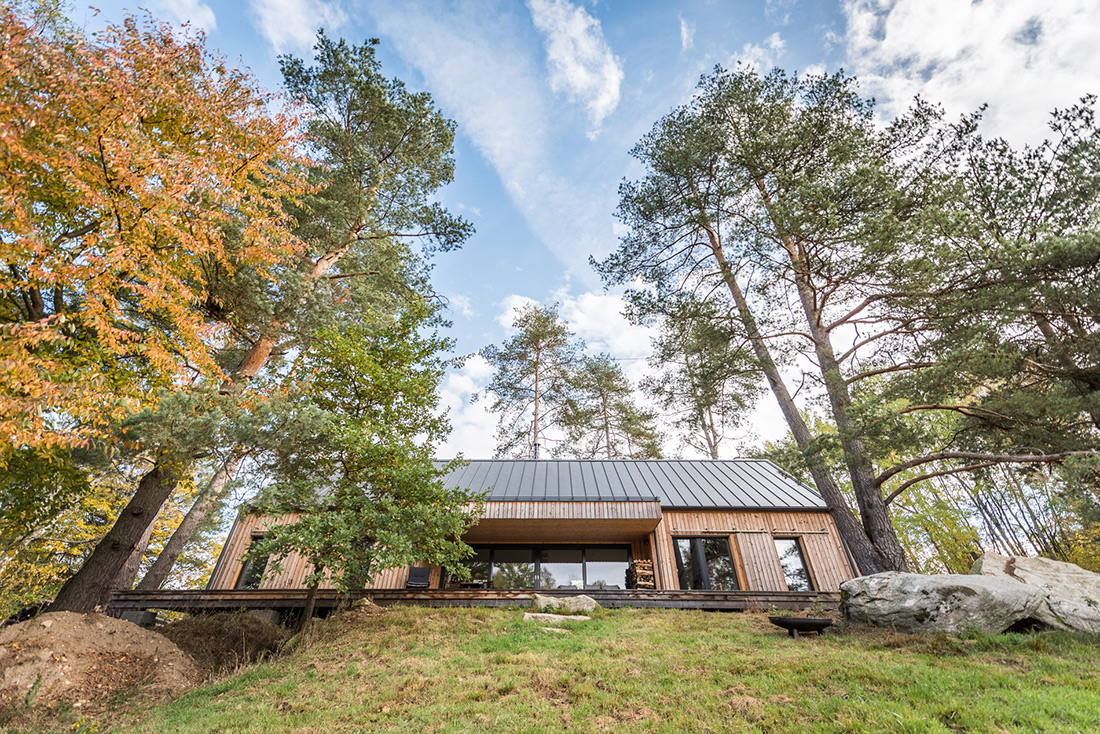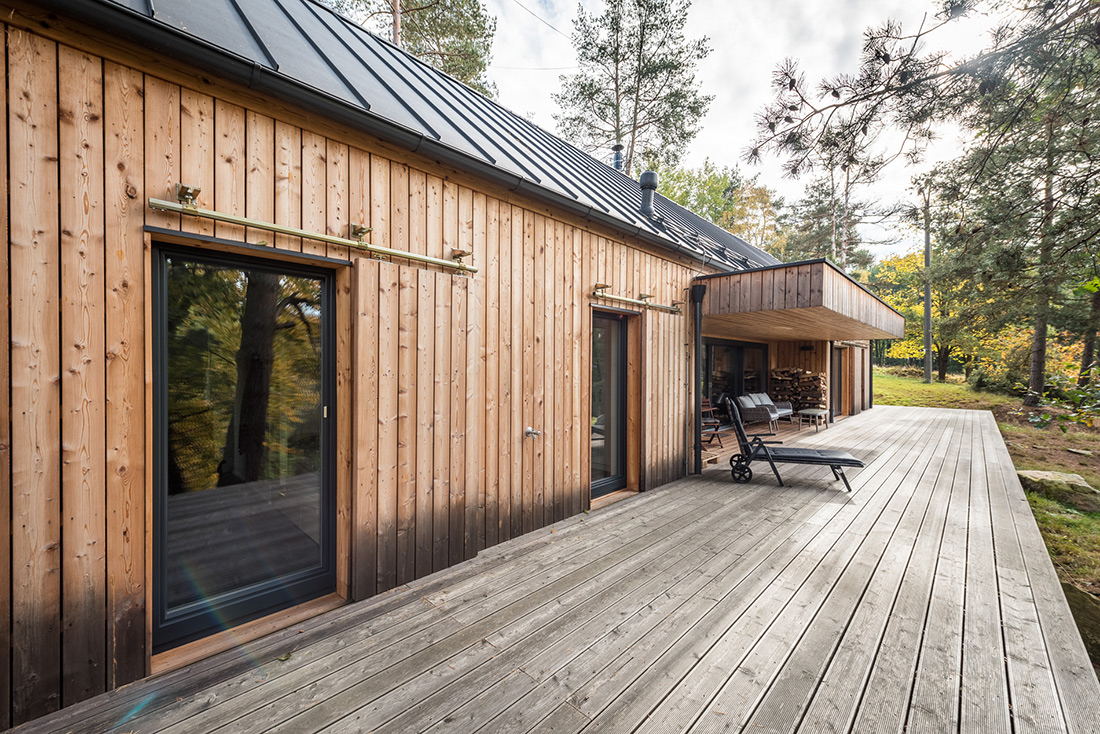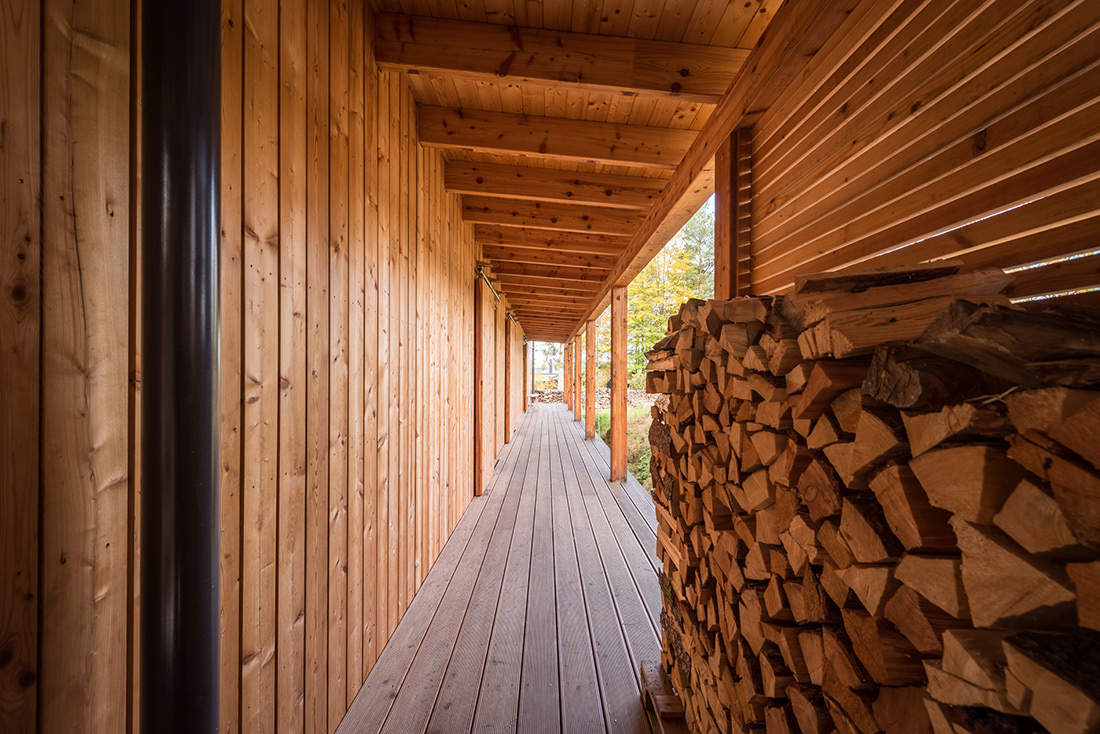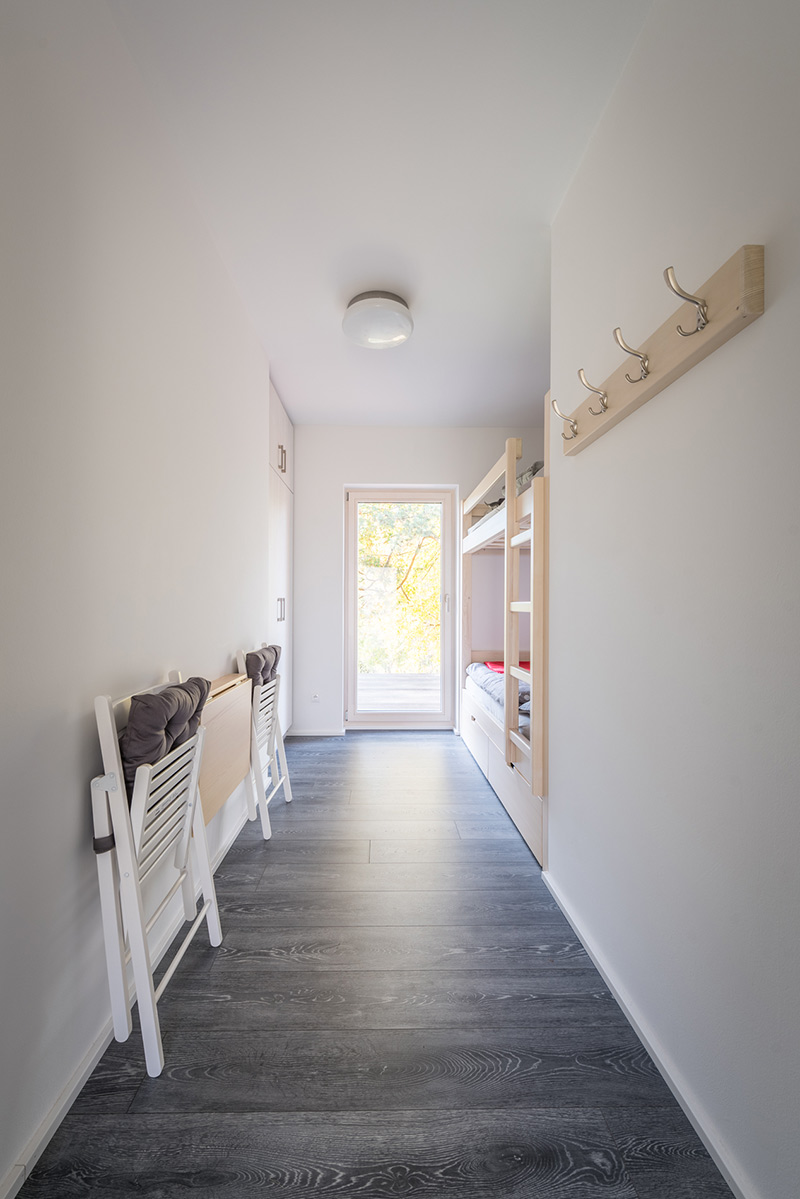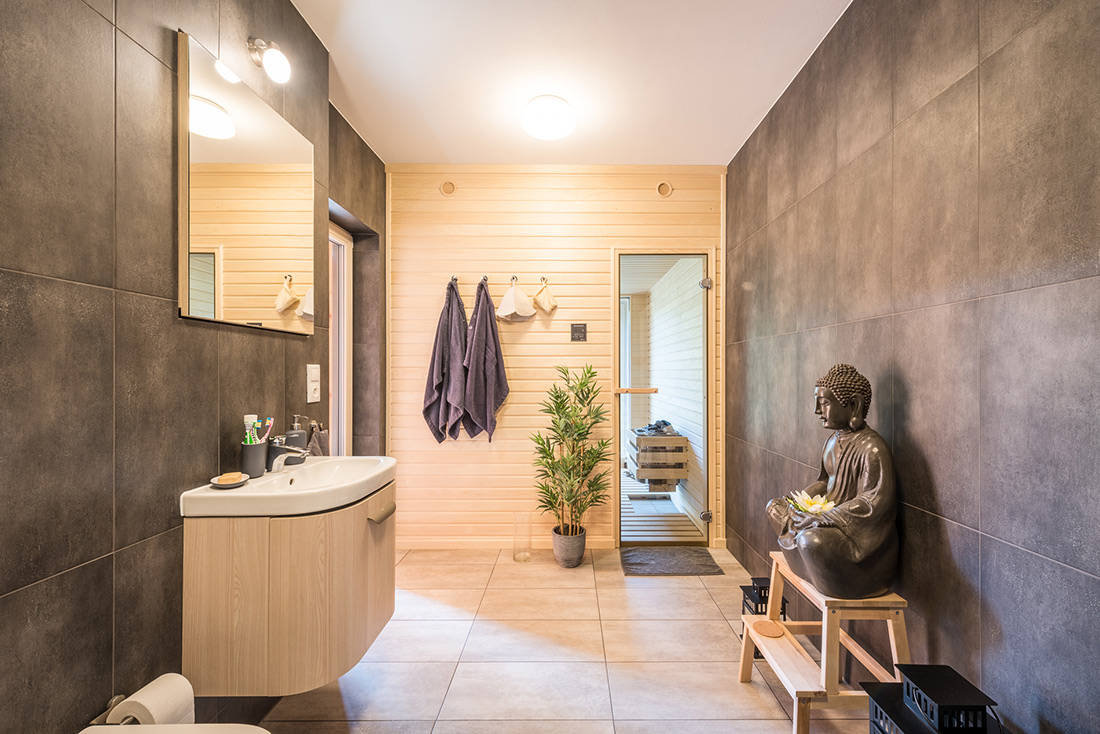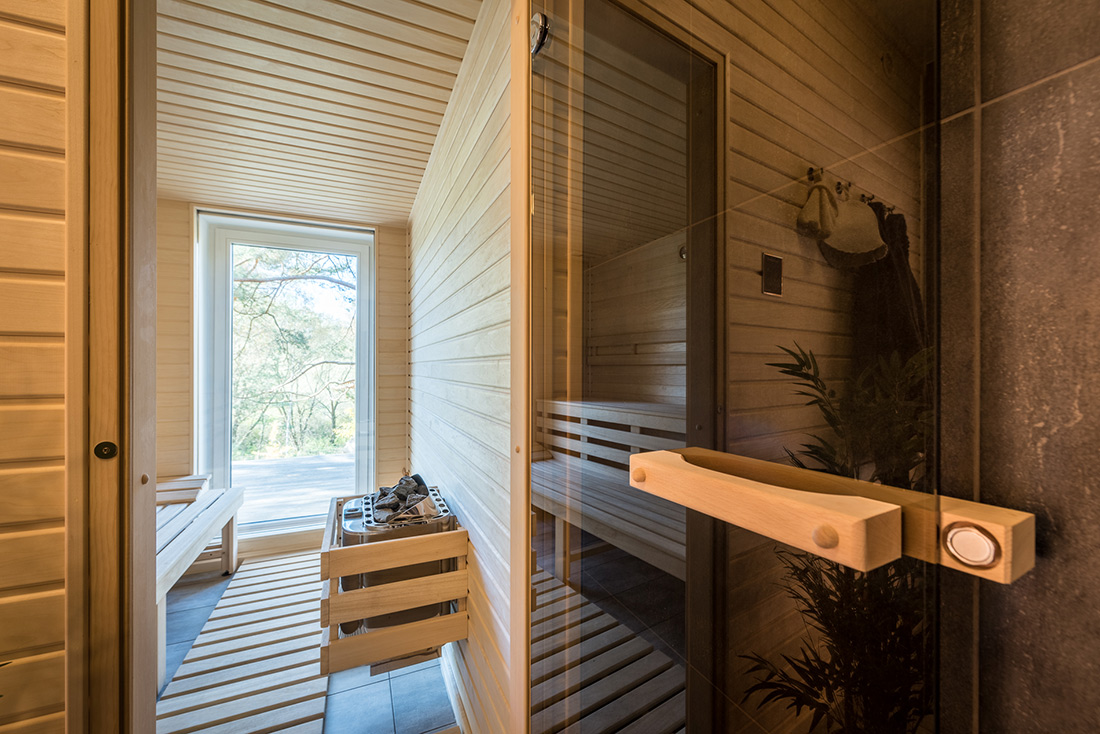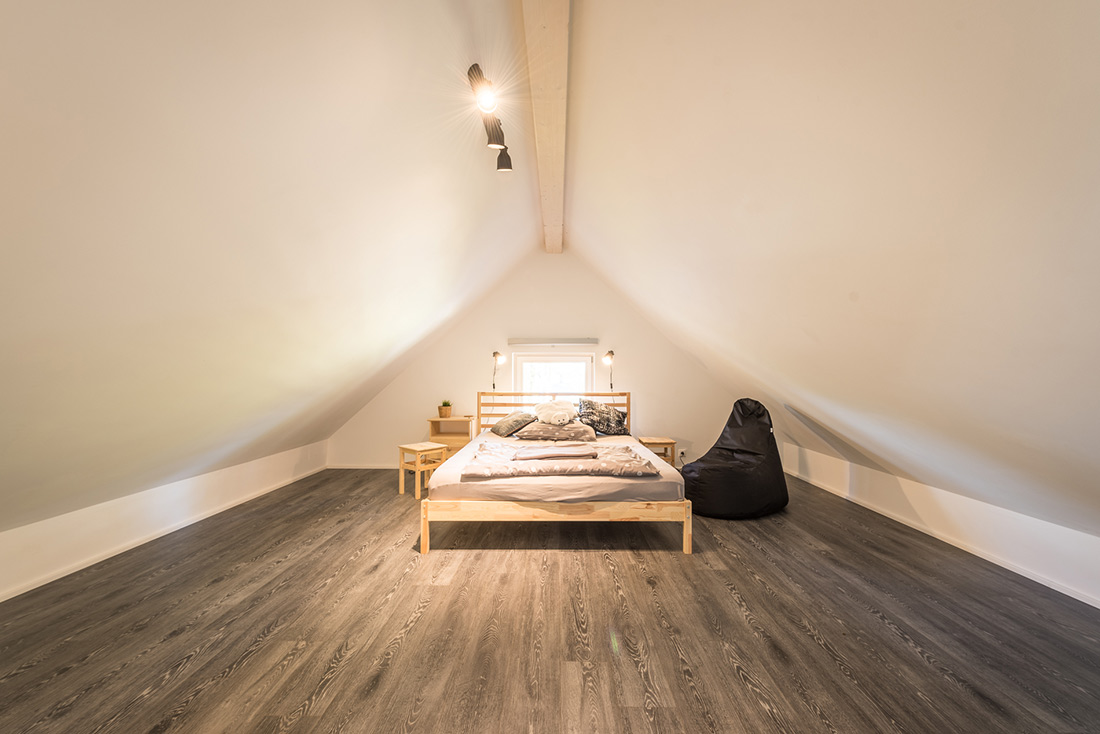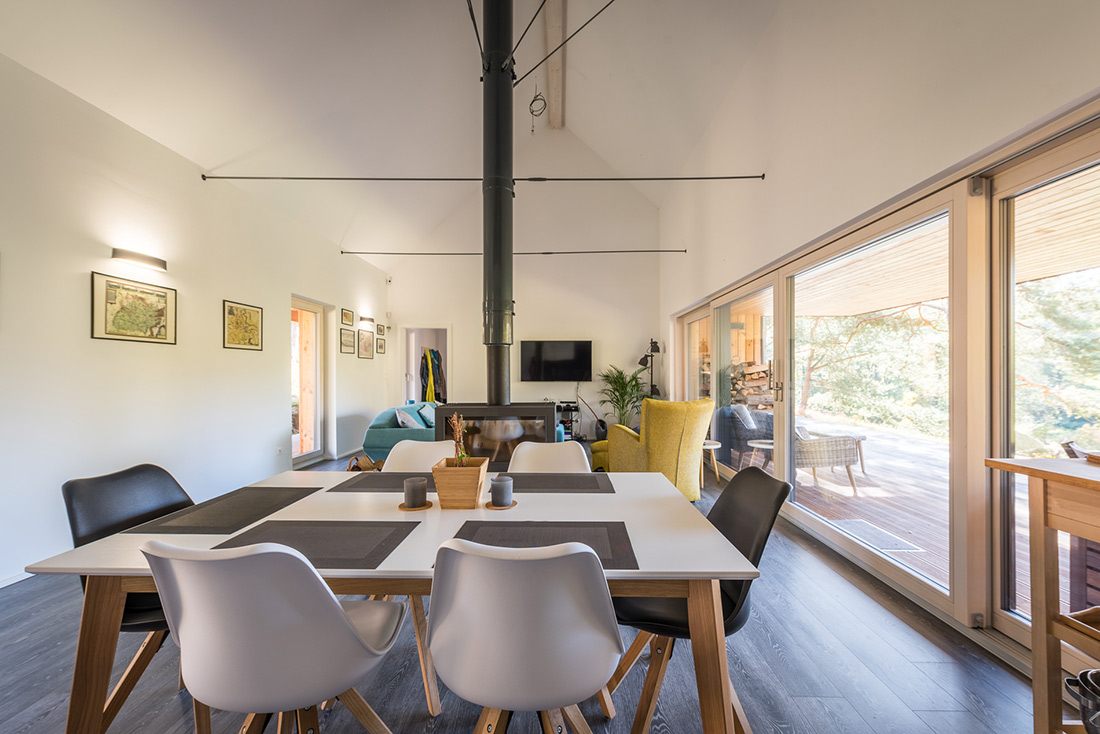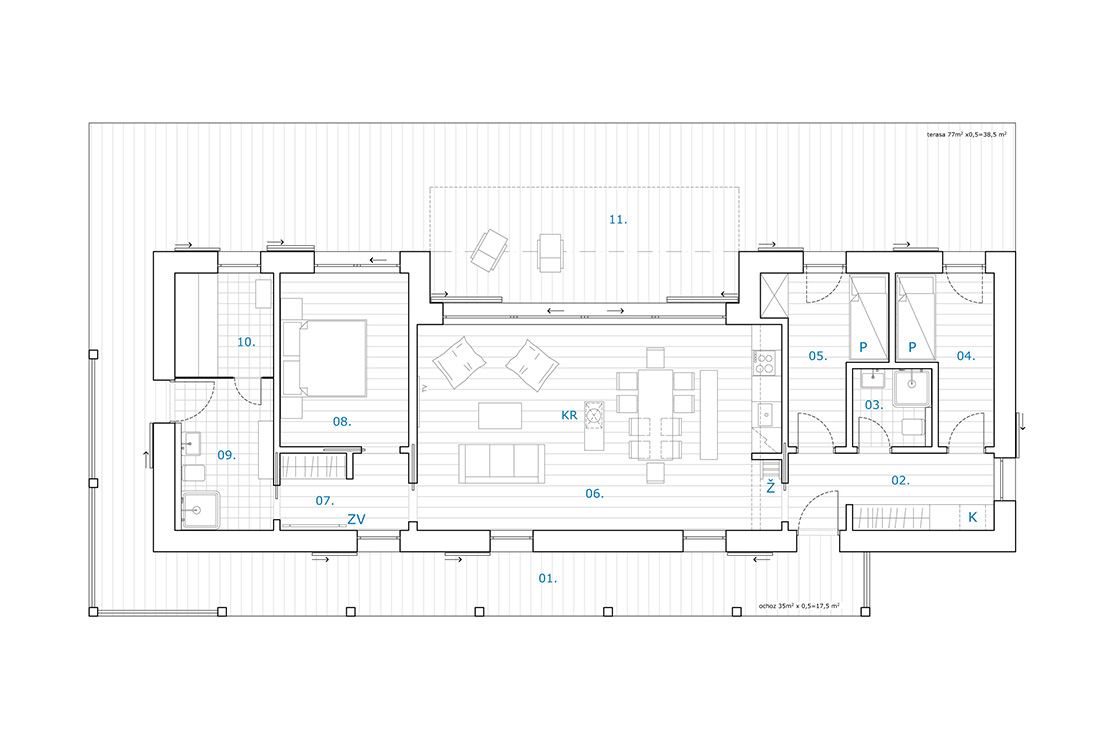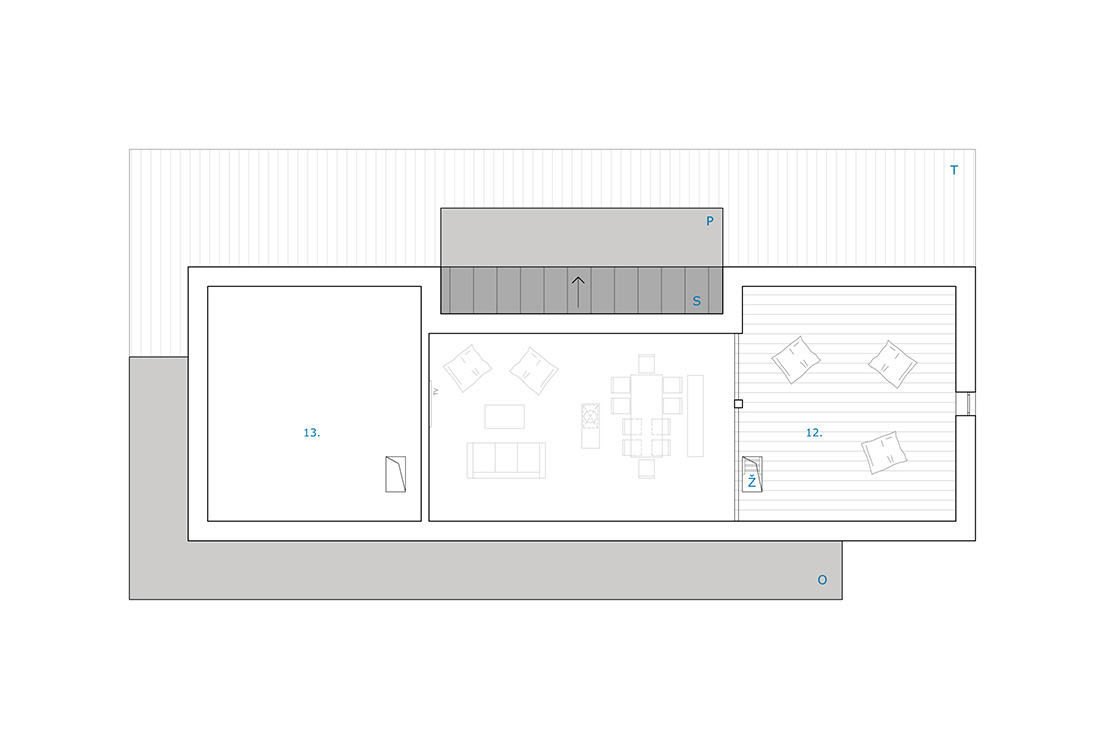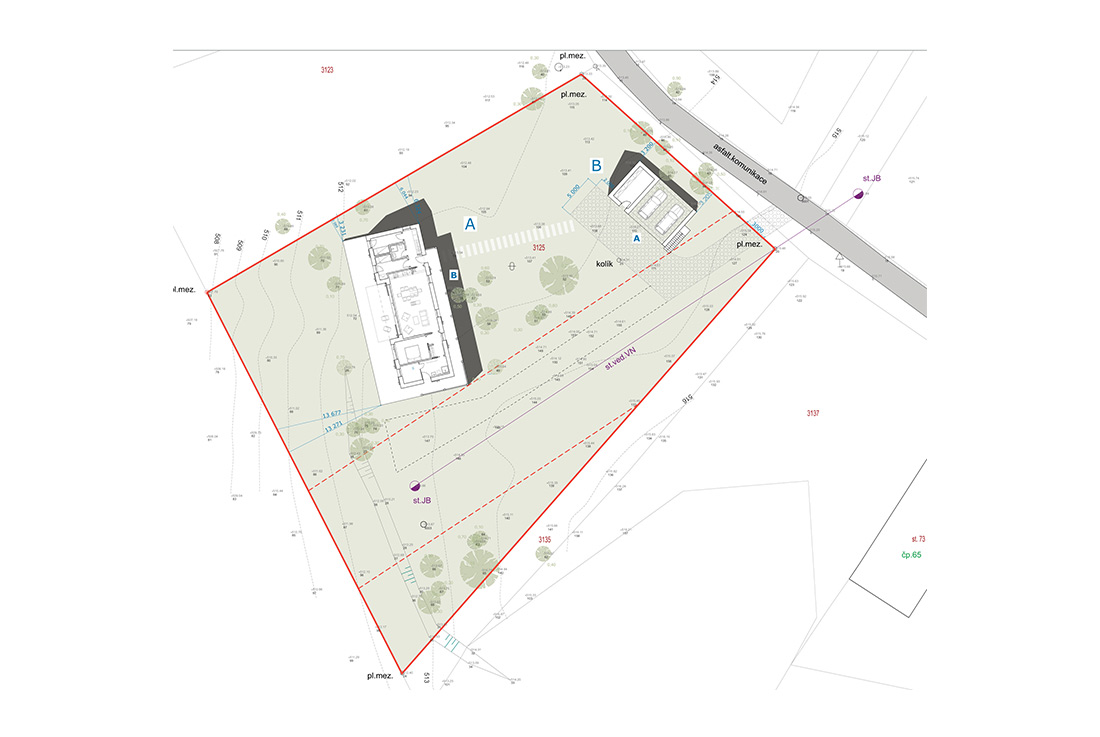 Credits
Architecture
Labor13; Albert Pražák
Year of completion
2018
Location
Southern Bohemia, Nová Bystřice, Czech Republic
Total area
1228 m2
Site area
338 m2 (house) + 47 m2 (garden house)
Photos
Vesper Frames
Related posts
Powered by