The simple Scandinavian approach of the chef influenced our design of the bistro and rotisserie located in an exclusive location on Jiřího z Poděbrad Square. The new place was established in a fully furnished space of the former restaurant, which was never opened and whose interior was overcrowded with materials, colours and motifs. Unusual initial conditions and financial limitations led us to the concept of "partial dehipsterisation" or a radical cut which puts in contrast new, sober layer and current collection of actual trends and clichés from Pinterest.
In the end, all the worst remains of the original interior were removed during the project, but the concept of the section was preserved. New monochromatic layer harmonizes whole space, while under the cut are stylish but adequate materials combined. The white-painted bricks – with the floor tiles the only remnant of the original interior – are followed by grid of white ceramic tiles. Simple plywood bench smoothly merges into counter desk behind which there is an open kitchen with a bar. Everything is happening in one space: guest space is defined by wood, stainless steel defines operating and production space and all is connected by our originally designed lighting.
What makes this project one-of-a-kind?
The concept of partial dehipsterization. The lighting in the shape of flash, which became iconic. Low-cost funk.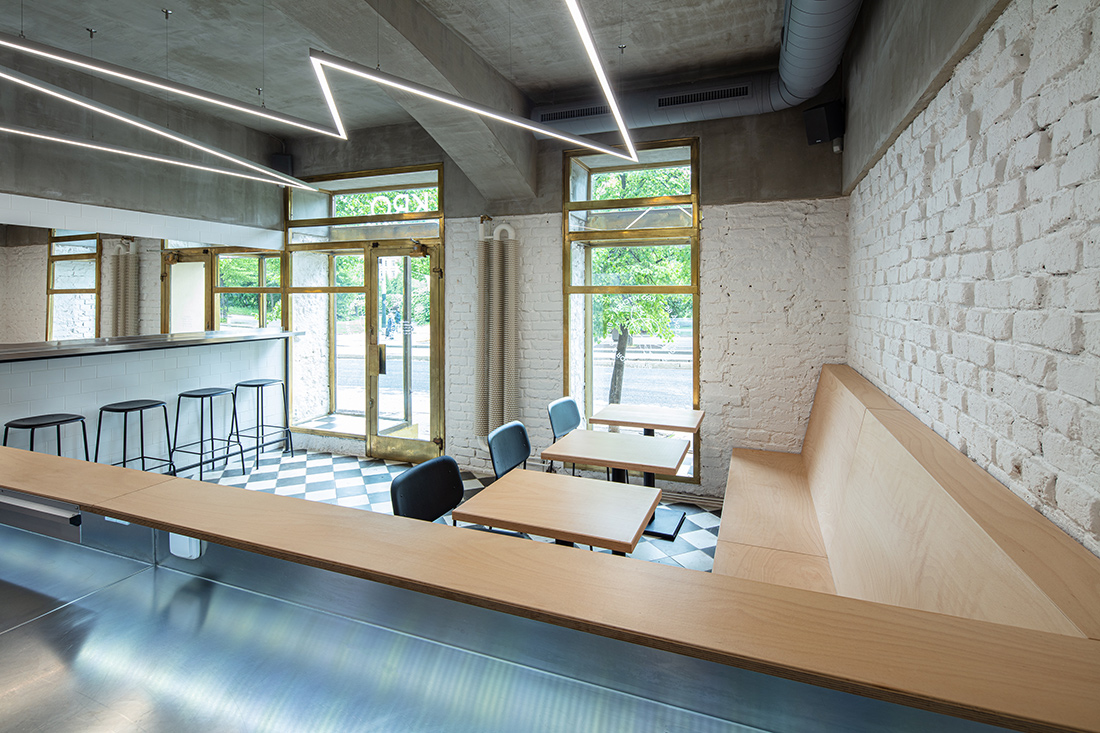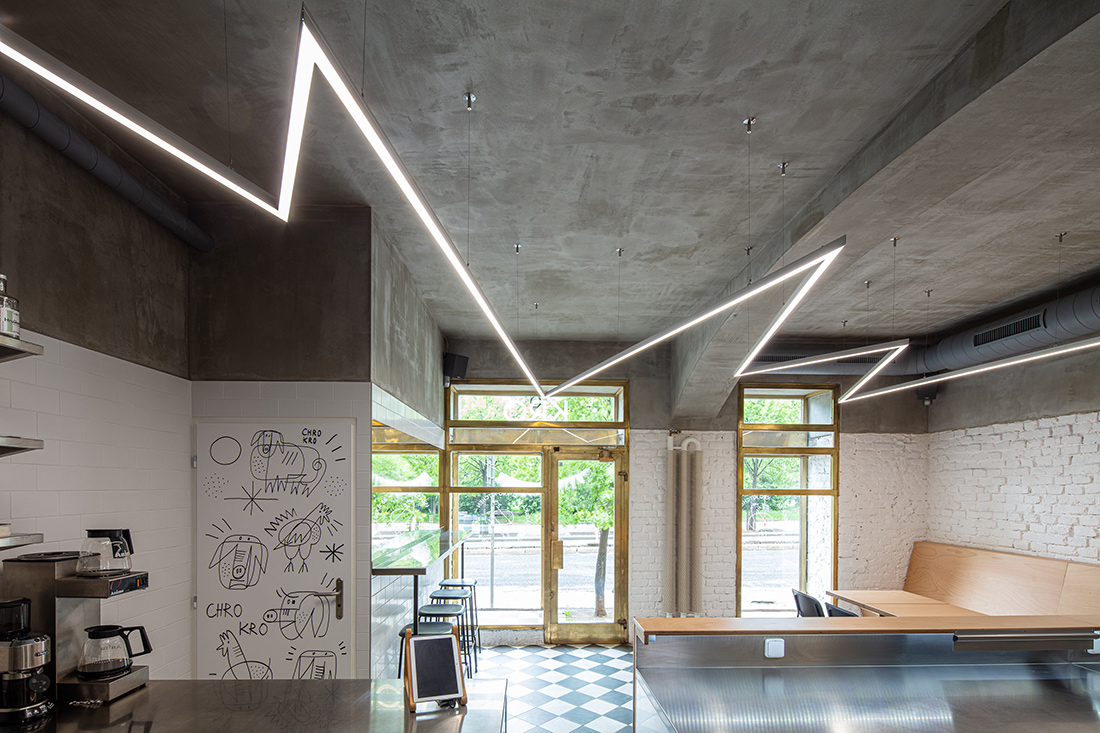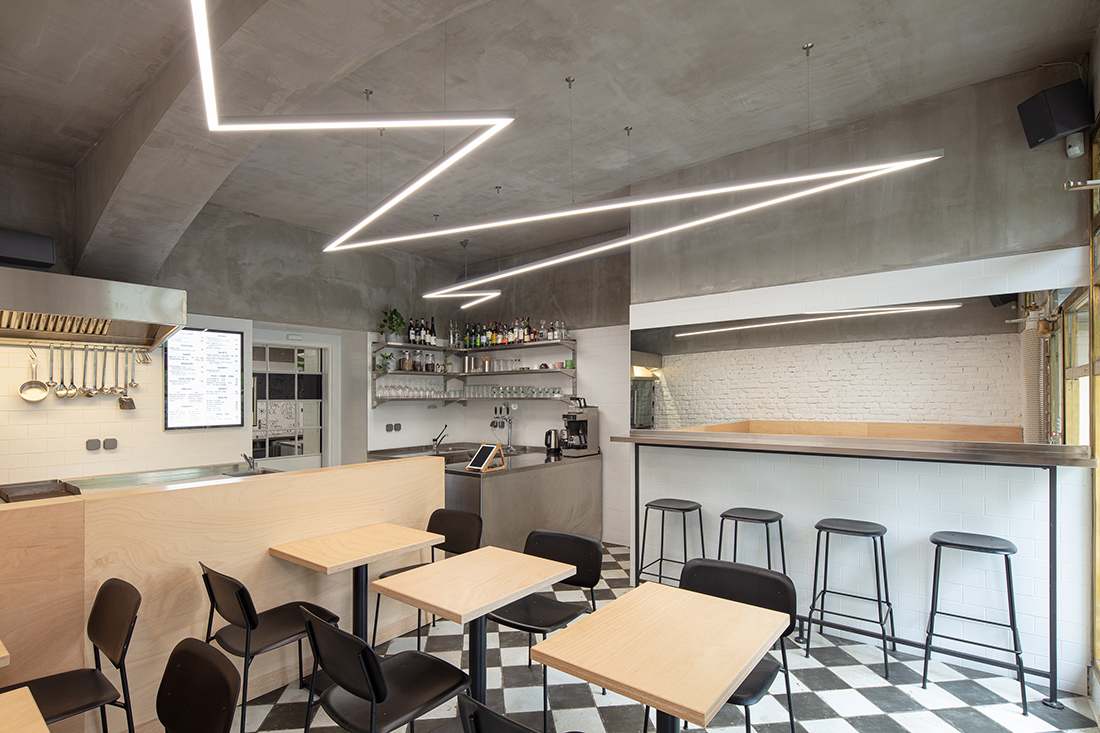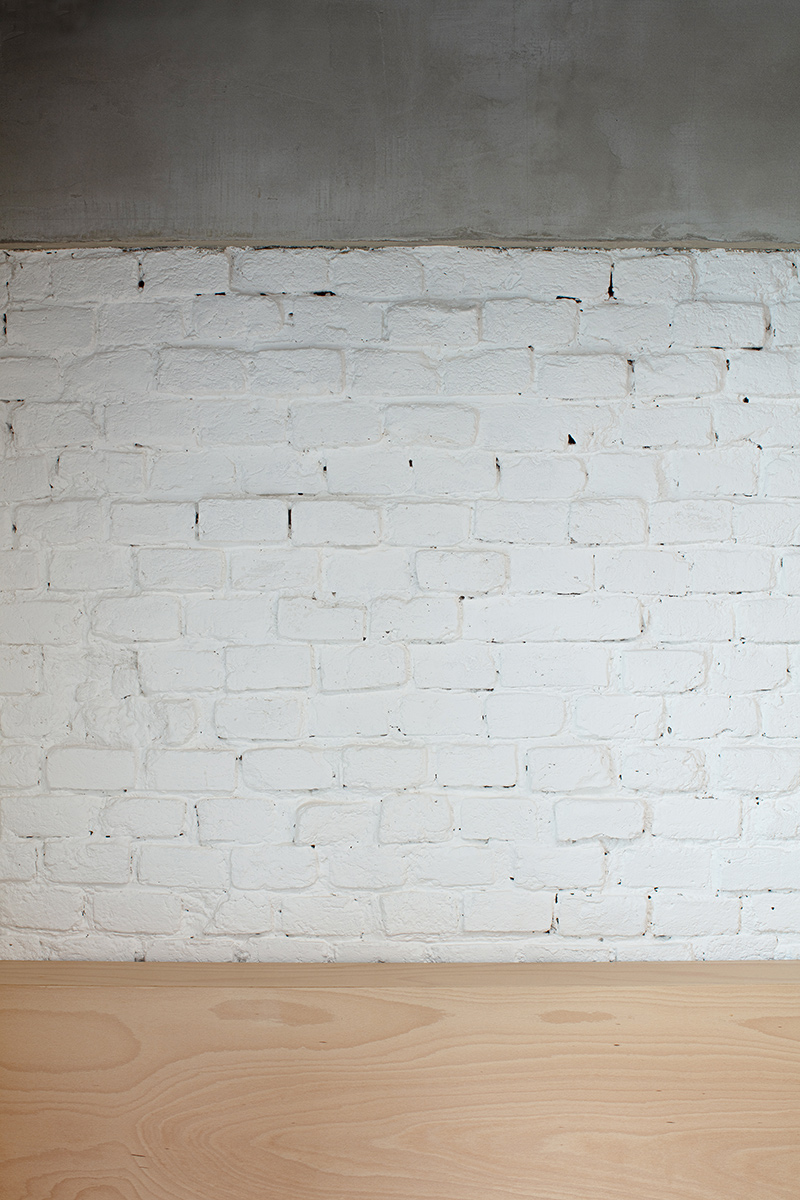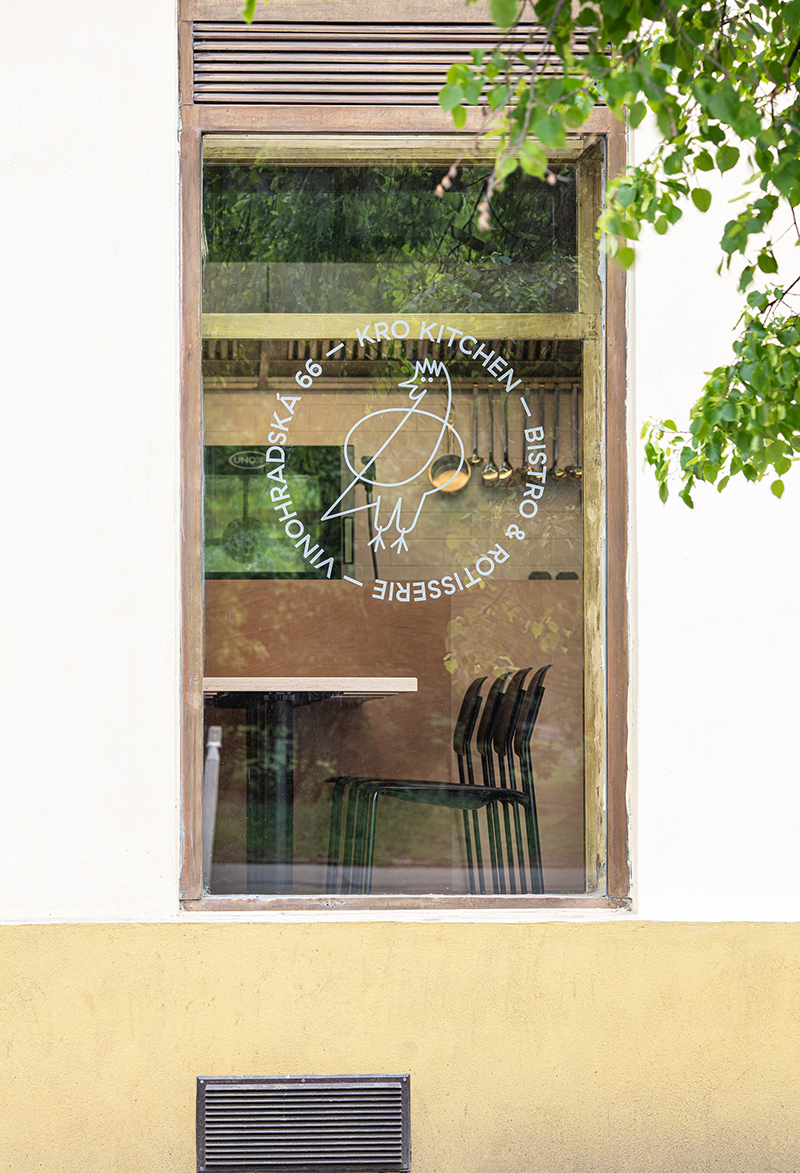 Credits
Autors
NEUHÄUSL HUNAL; David Neuhäusl, Matěj Hunal
Client
Kro Kitchen
Year of completion
2019
Location
Prague, Czech Republic
Total area
35 m2
Photos
Aleš Foff
Project Partners
Borci, Luxifer, Marek Fanta, Honey, HAY, RAKO
Related Posts
Powered by