The house is situated near the old town square, with a rock edge holding the ruin of an old liqueur factory behind it. It is 120 years old and has been used as a storage space. The intimate quiet yard resonates with the house.
We pulled down a few vaults, raised the roof and thus enlarged the space within, creating a single airy living/sleeping space. A library wall was set up, inspiring one to relax and rest in Being. The library window in the wall facing north and the ruin invites one to lie down and offers a romantic image, a nod to the genius loci. The kitchenette is minimalistic and technicist, the bathroom even smaller, laid with beautifully patterned local sandstone. Interior and facades are covered with manual stucco in hues inspired by nature. Corners are rounded for flow and softness. The marlite wall alongside the lot was kept, marlite and sandstone being typical of local architecture. Wooden elements are covered with white paint, windows made of natural larch wood. Metal fittings are black or galvanised. An important artifact is the chandelier based on an old pulley mechanism. Fire is a crucial element. We love materials and craft. Context is the principal architect.
What makes this project one-of-a-kind?
The place. Contact with the ruin. Intimacy. Proximity to the square (public space) and distant views of the countryside and factories.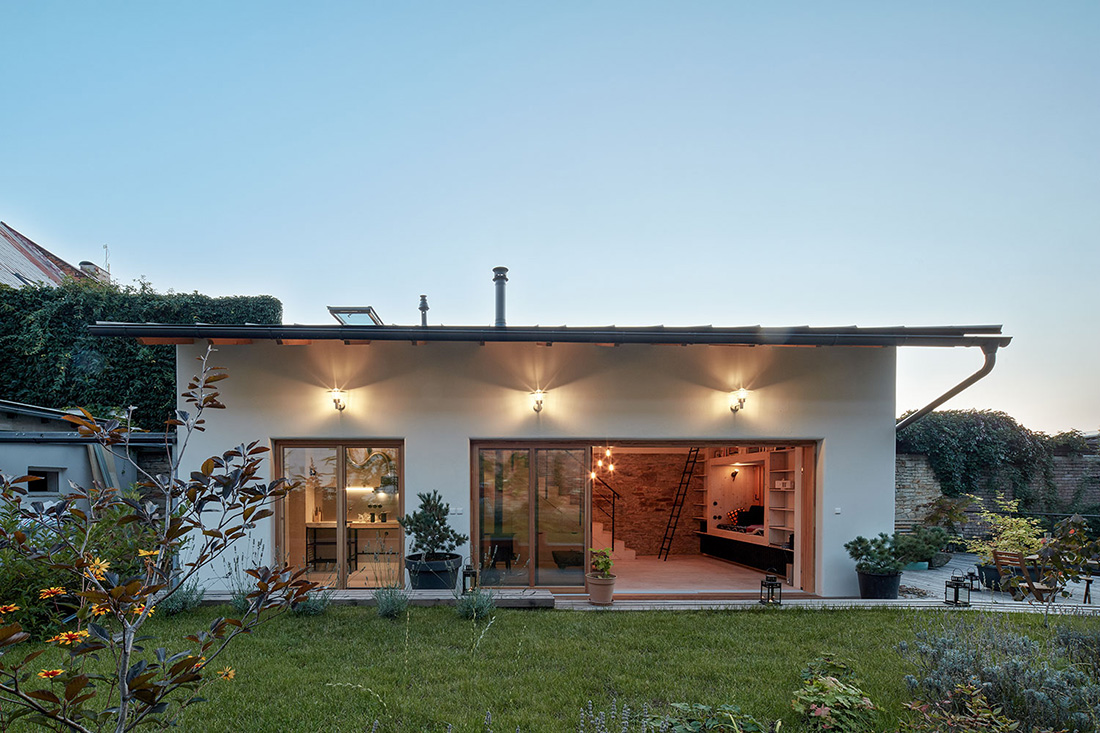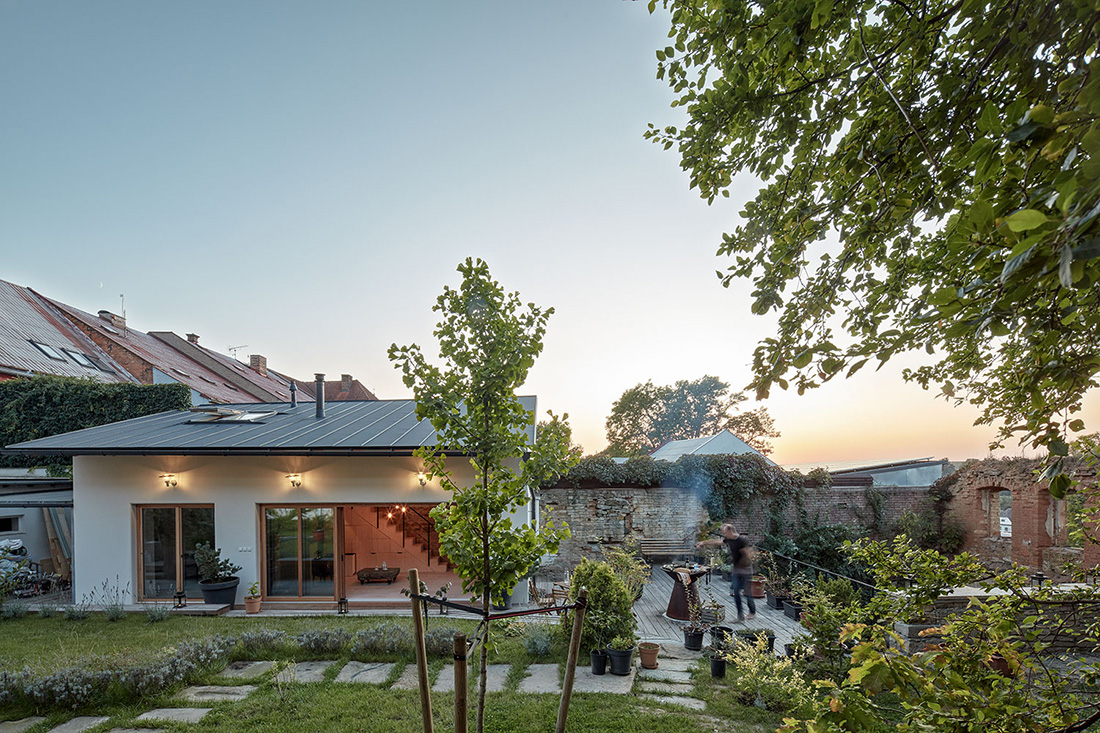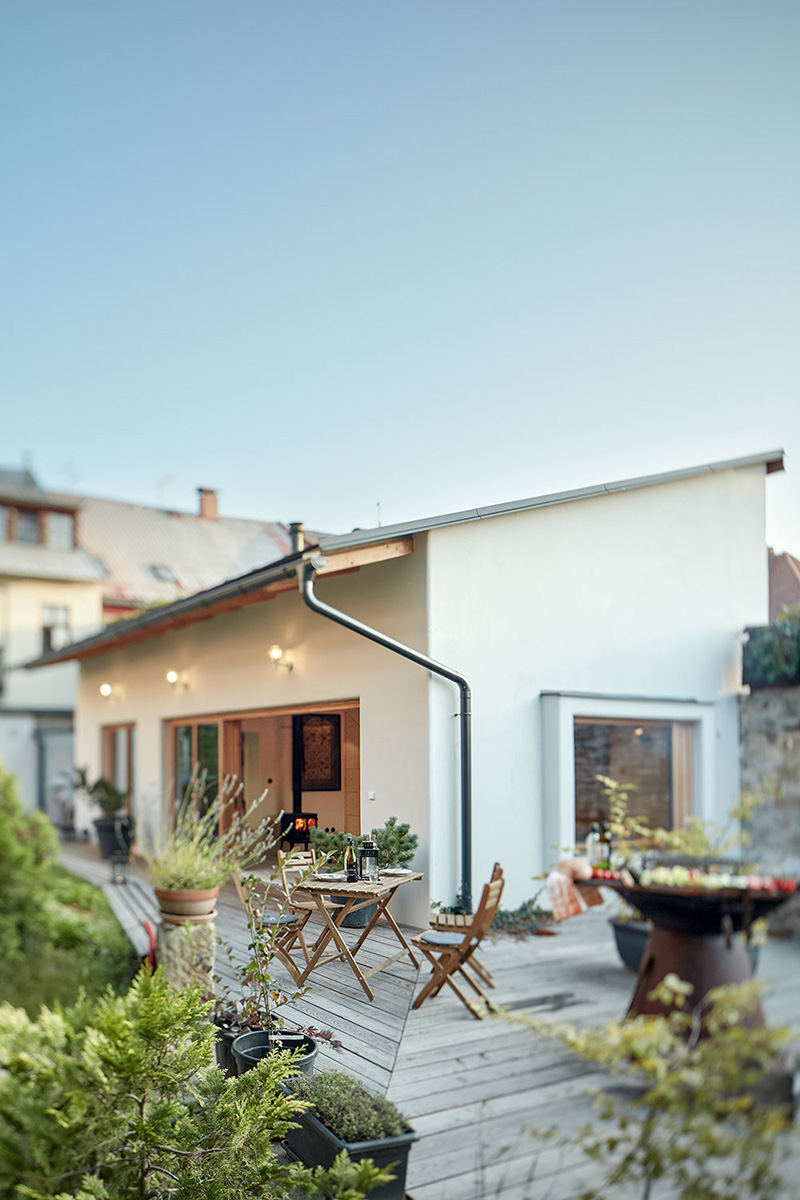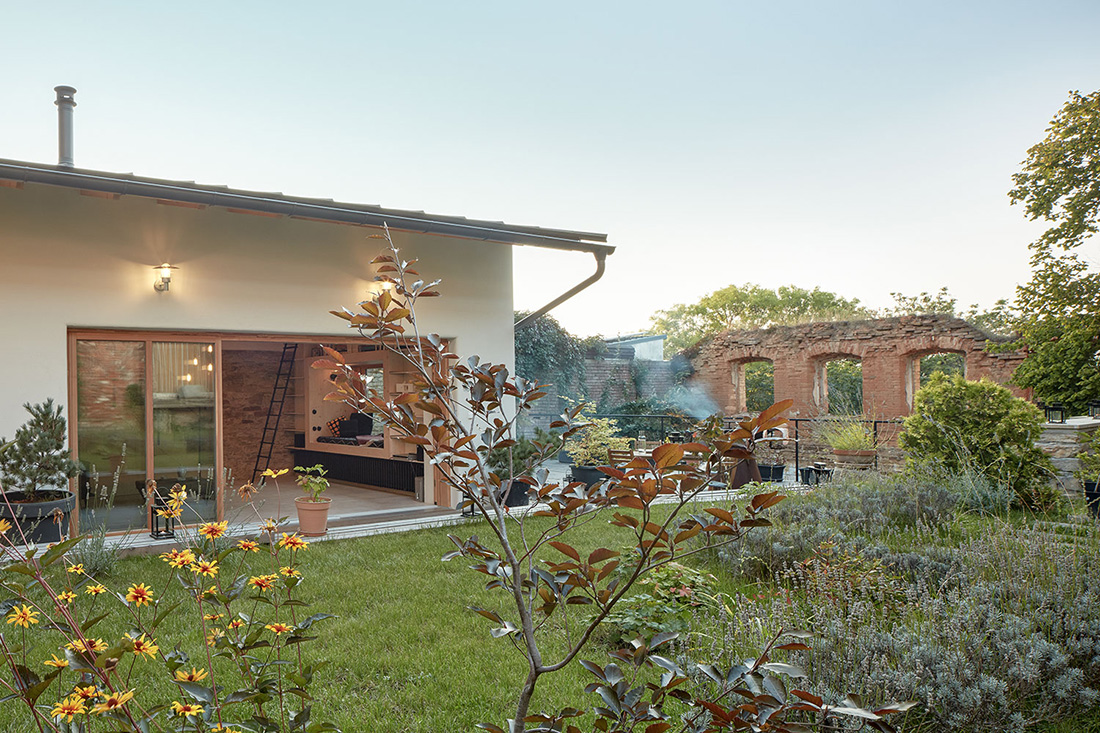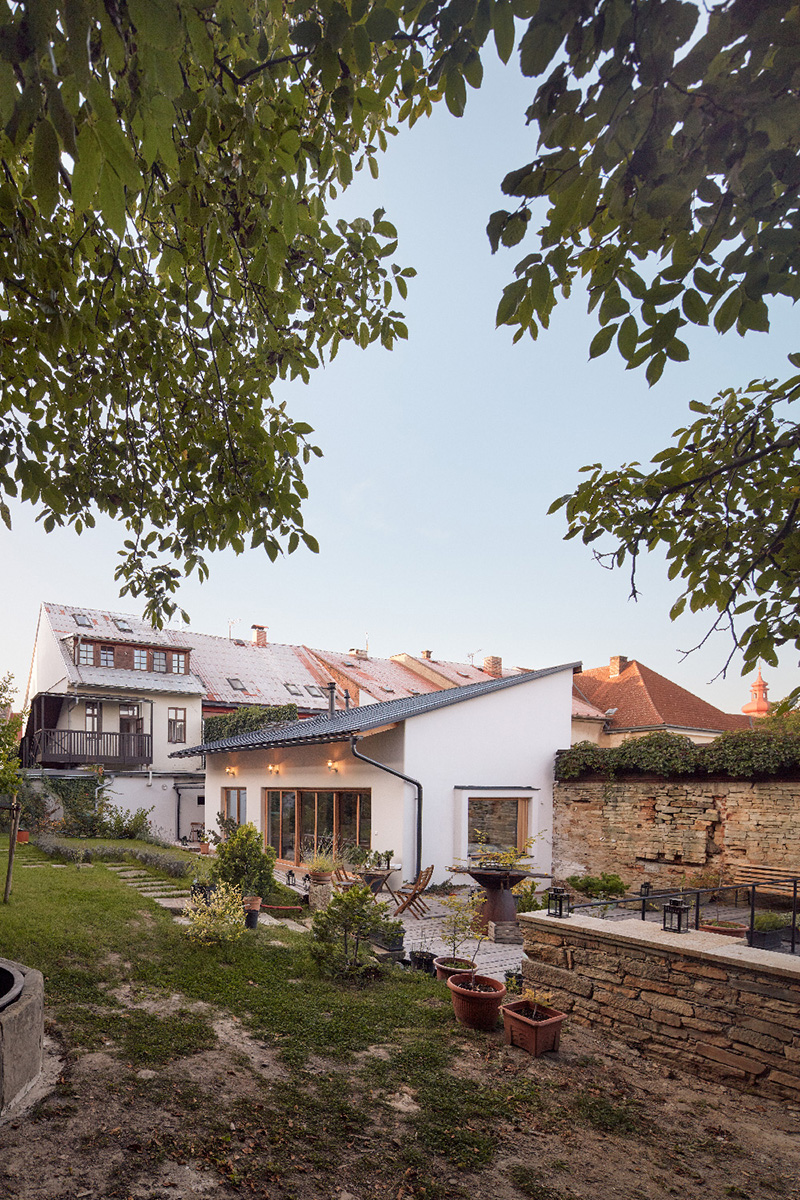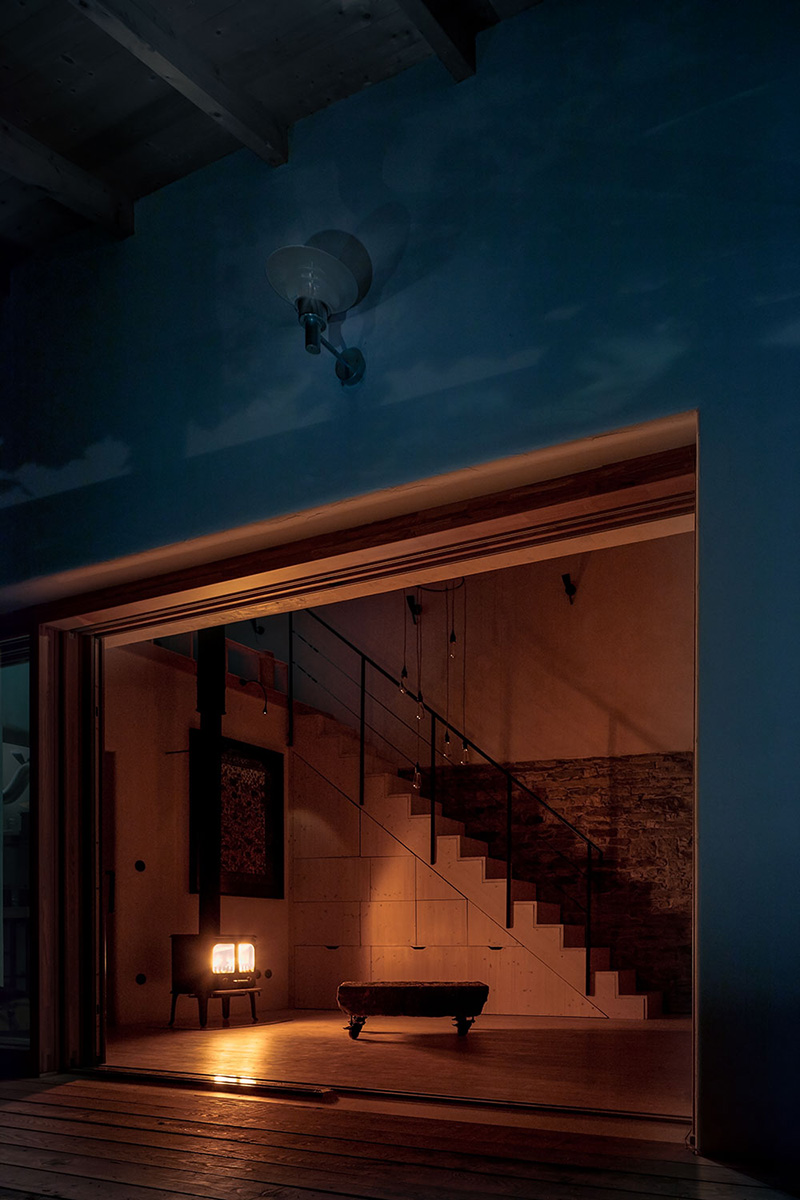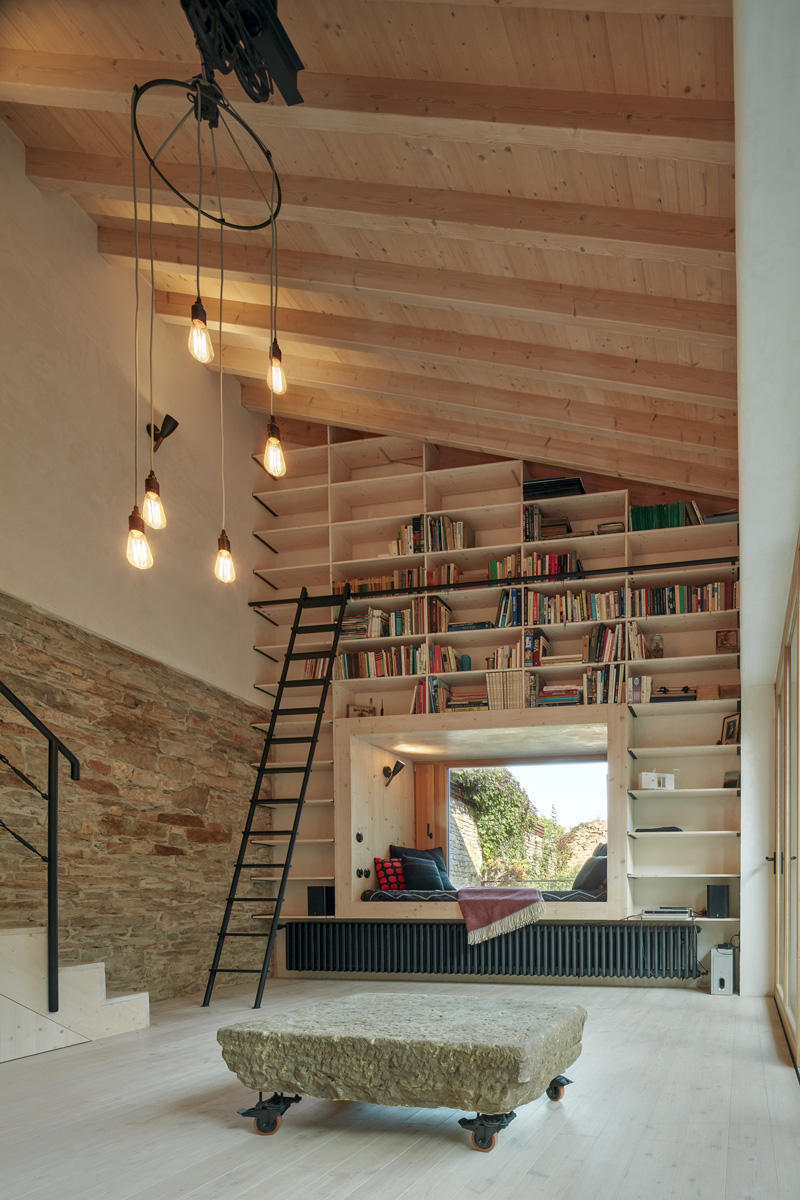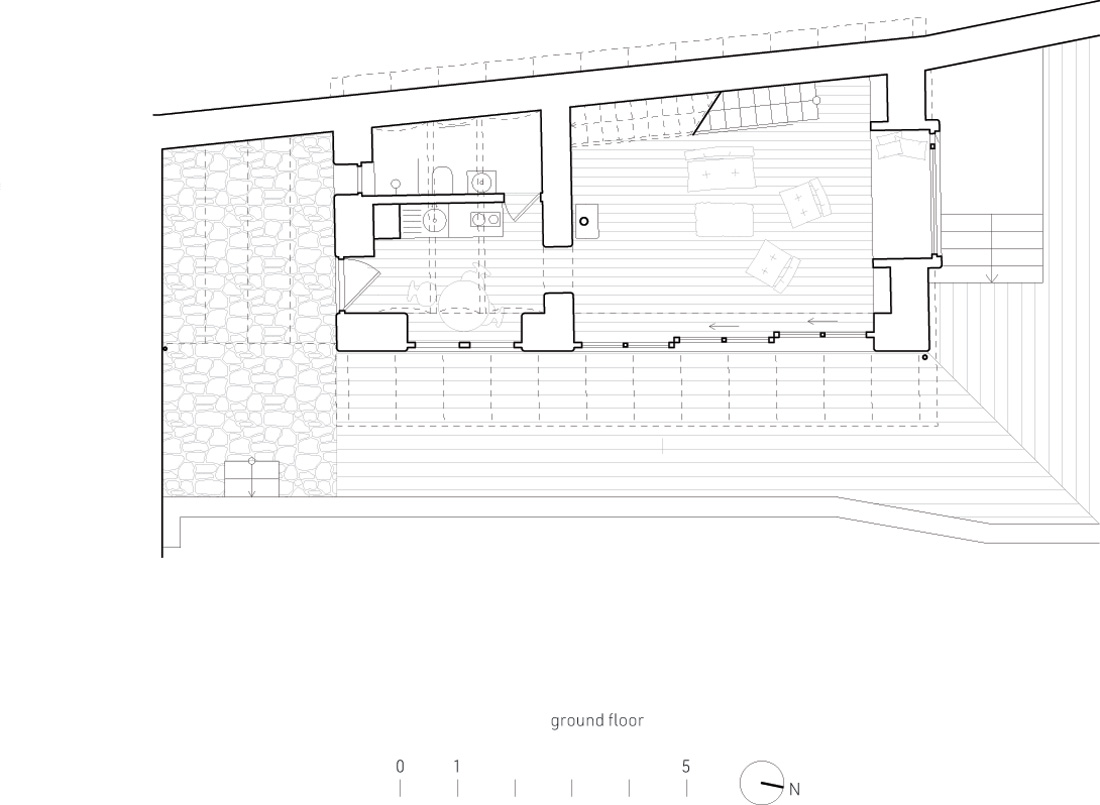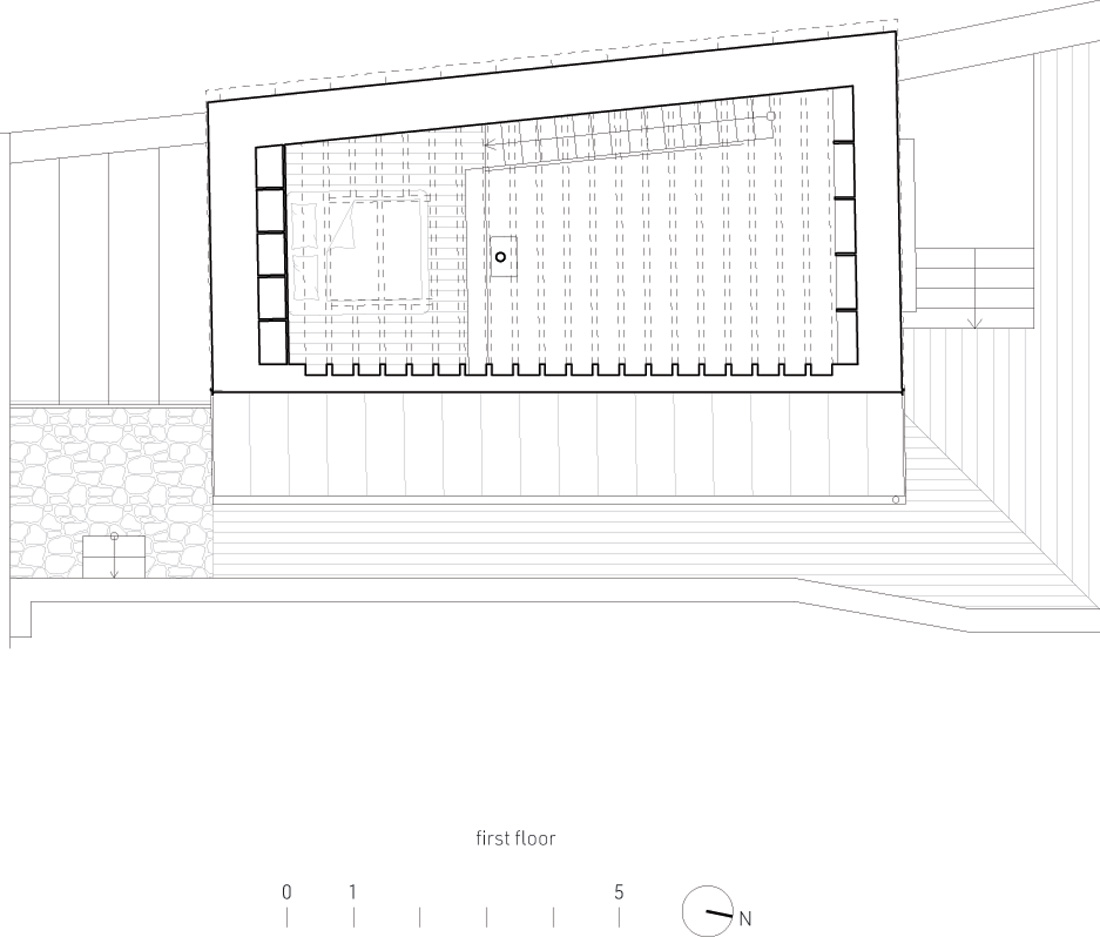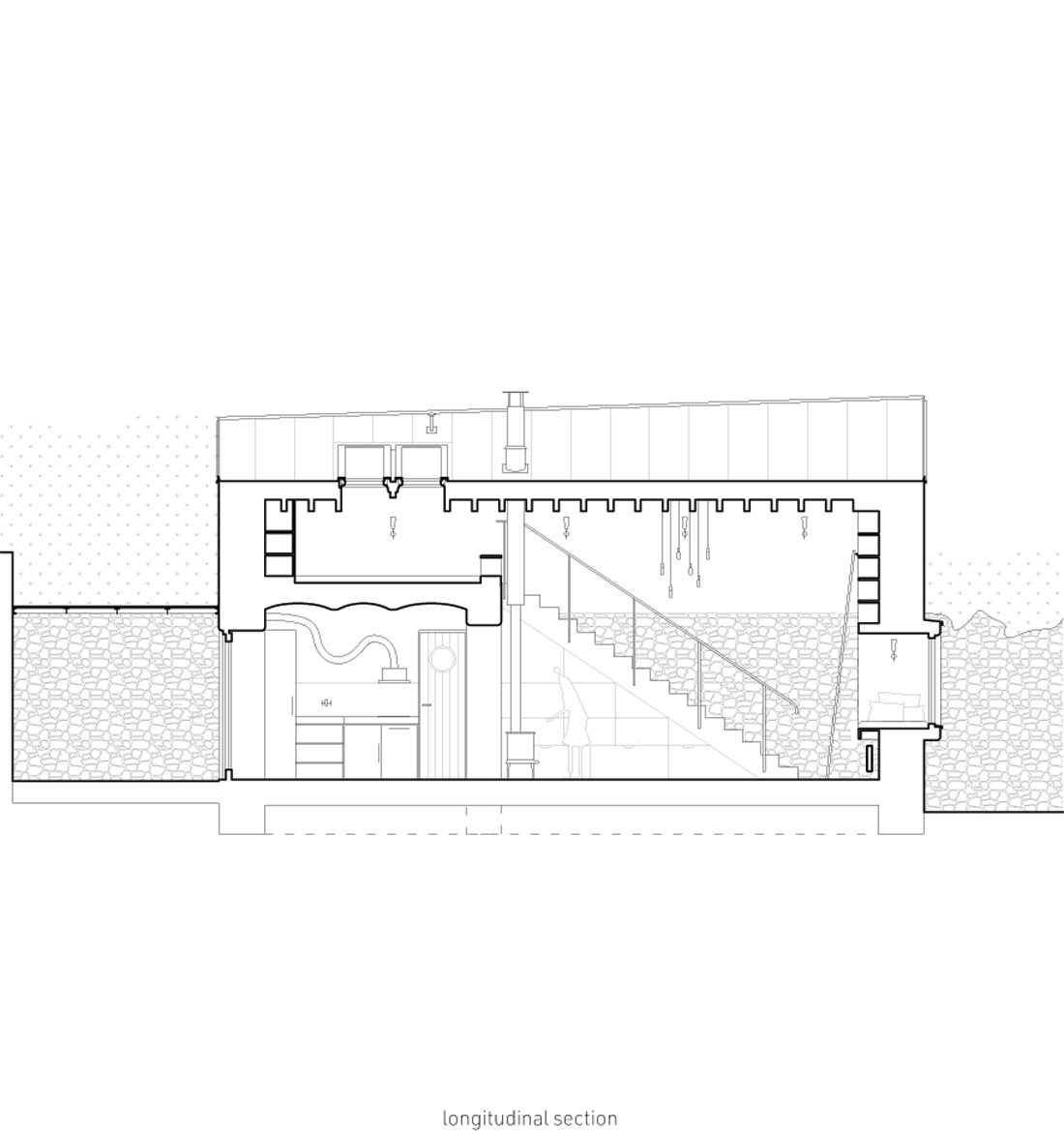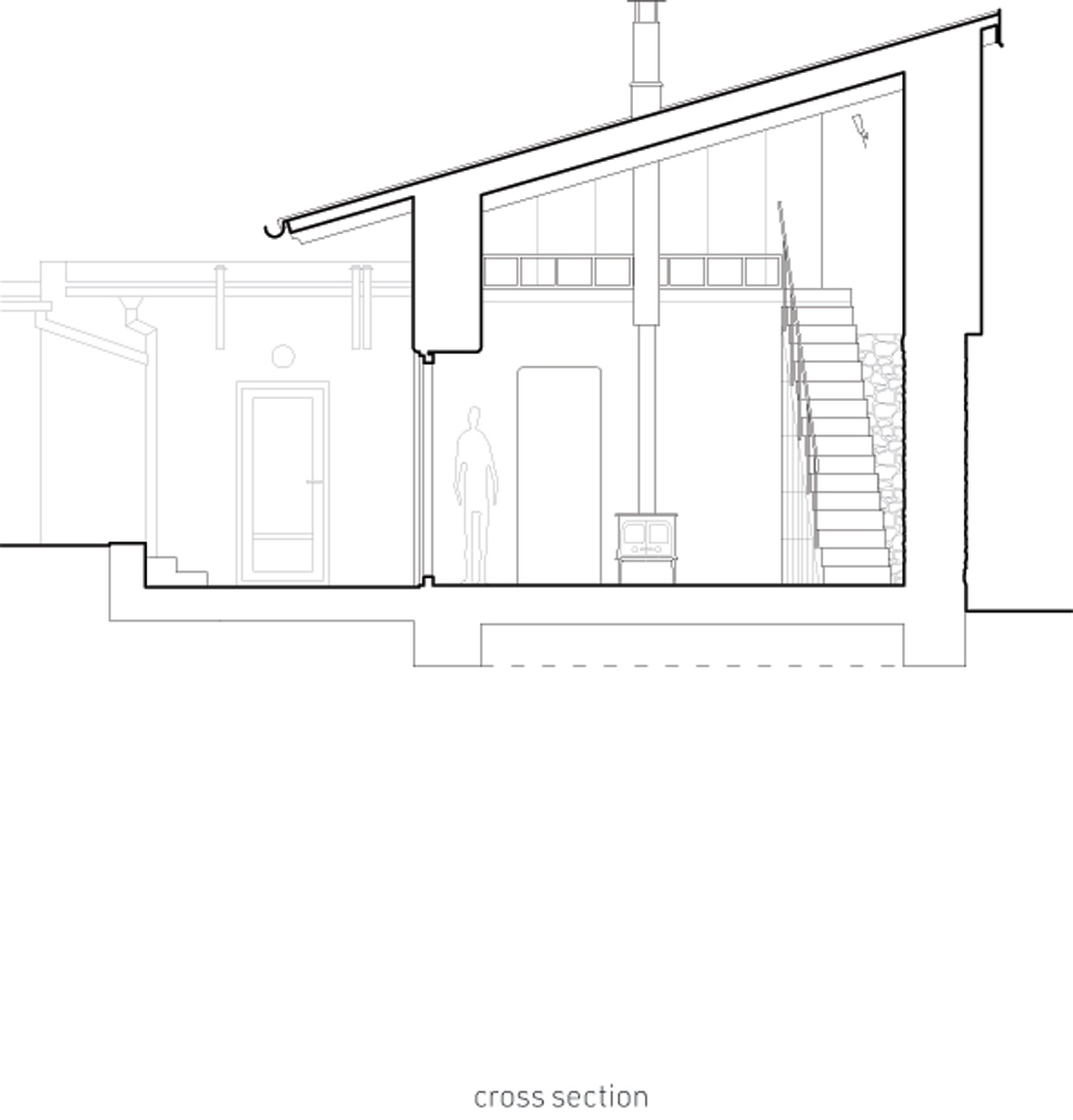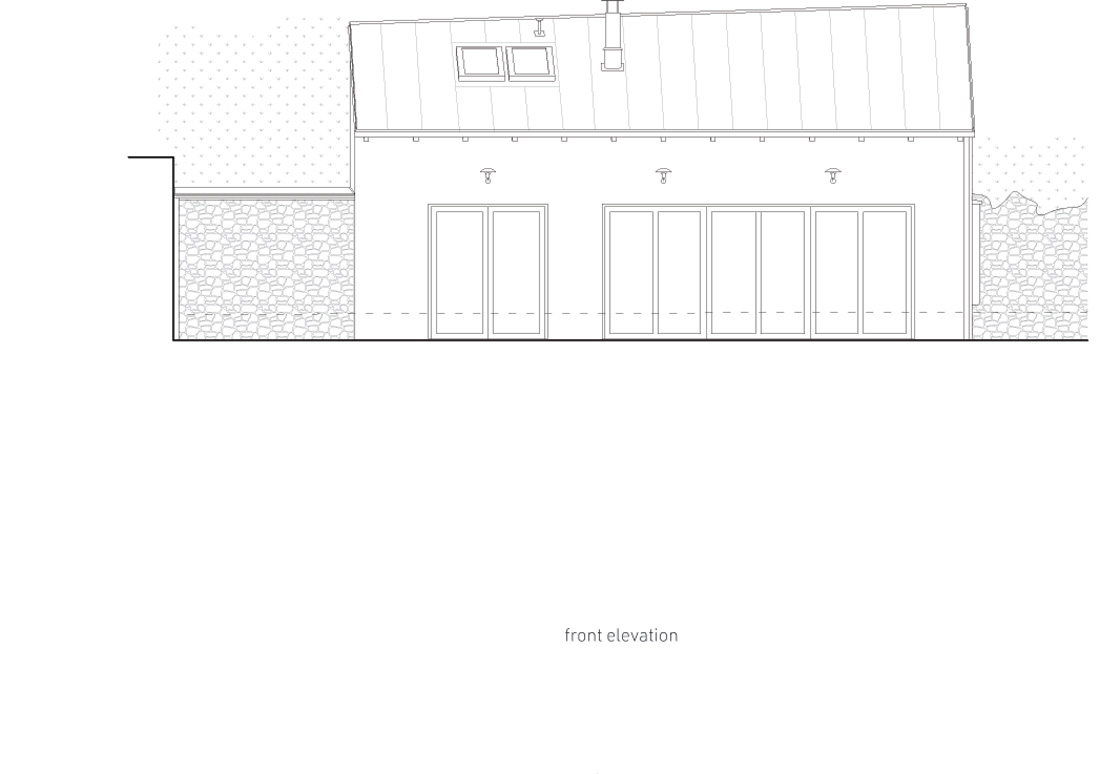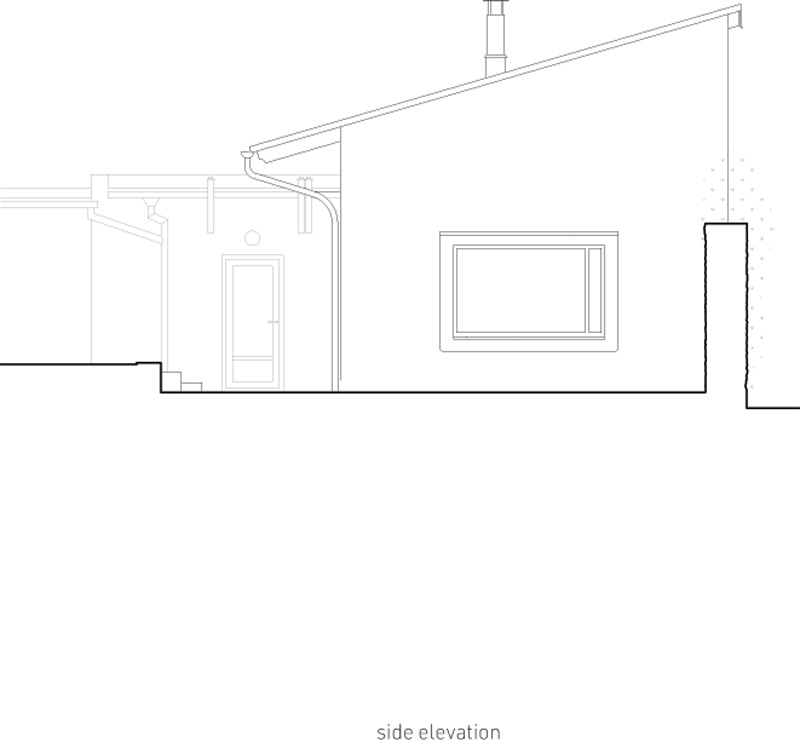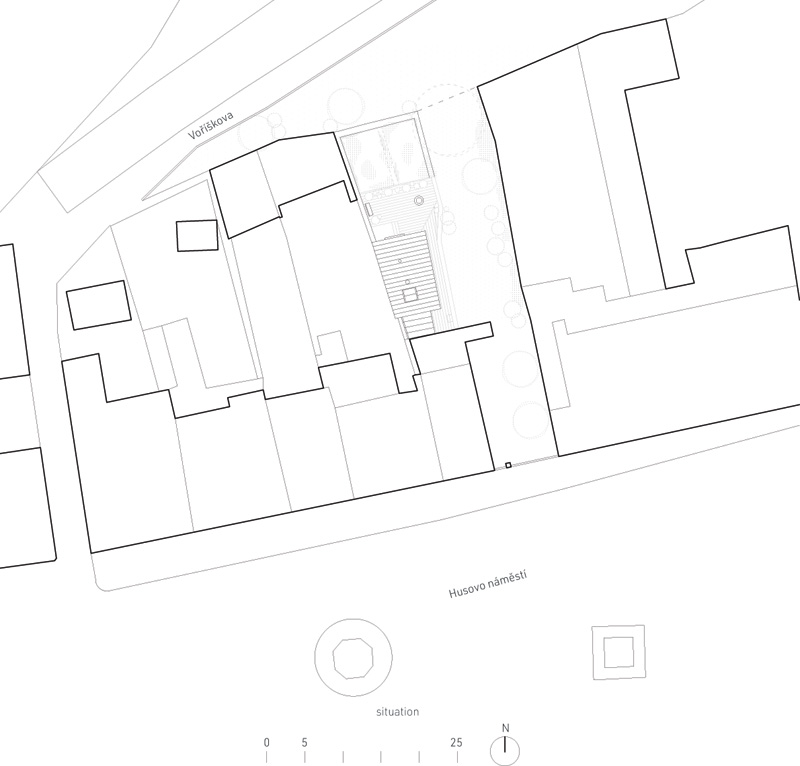 Credits
Architecture
Martin Kožnar Architekt s.r.o.; Martin Kožnar
Cooperation: Jaroslav Schwarz
Client
Hide in City, Vladimír Pešek
Year of completion
2020
Location
Vamberk, Czech Republic
Total area
48 m2 (room area)
Site area
built up area: 44,5 m2 (house) + 10,7 m2 (shelter) + 90,4 m2 (terrace )
Photos
Peter Fabo
Project Partners
PREFA Aluminiumprodukte s.r.o., Baumit.cz, ROCKWOOL Group, versatiles design s.r.o., Morso CZ, Severské Světlo, Truhlářství ZIMA s.r.o.
,
Related posts
Powered by