Crossing galactic paths.
Orbital paths of multicolored celestial bodies with hypnotically glowing cores. This ingenious design of hand-blown glass lenses, held together by a metal mounting, creates a fascinating visual experience from different angles.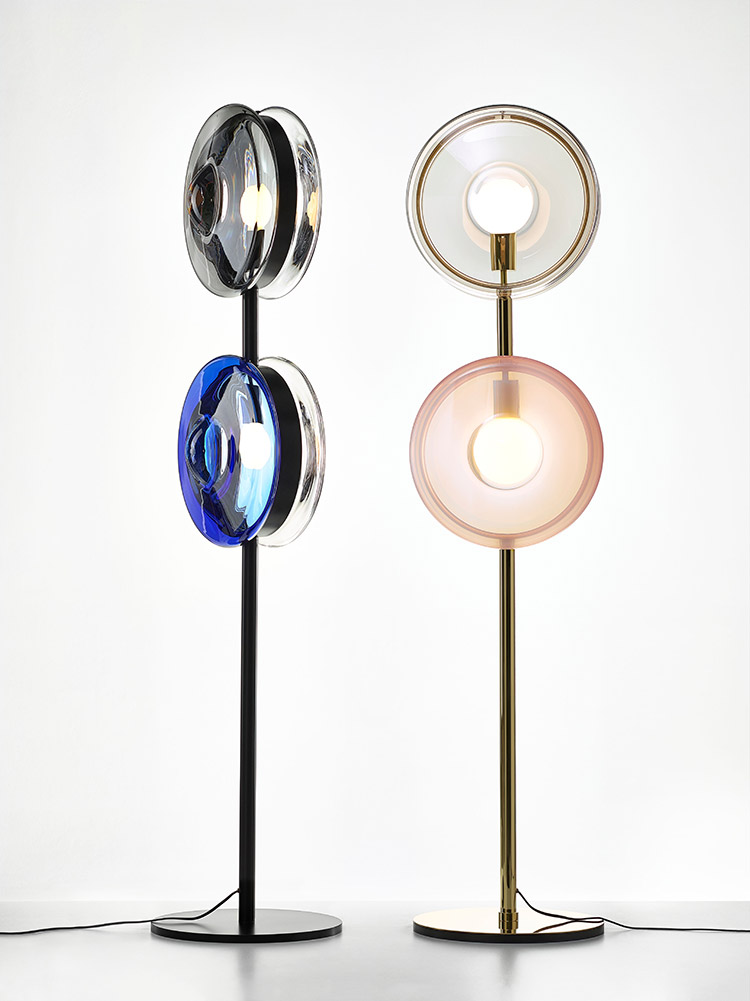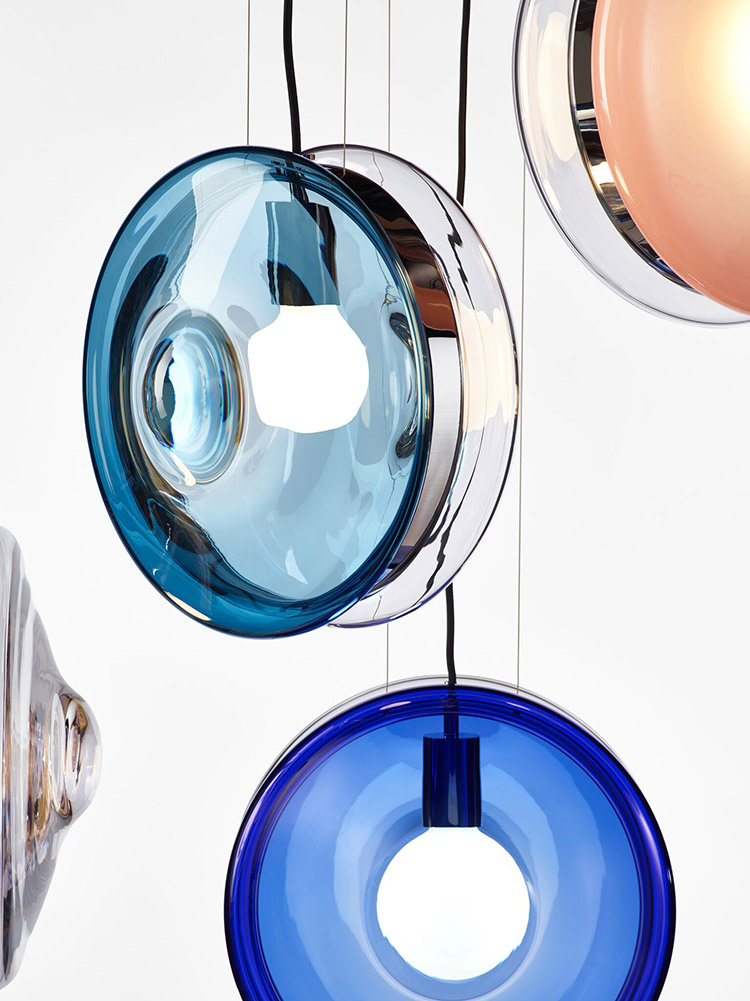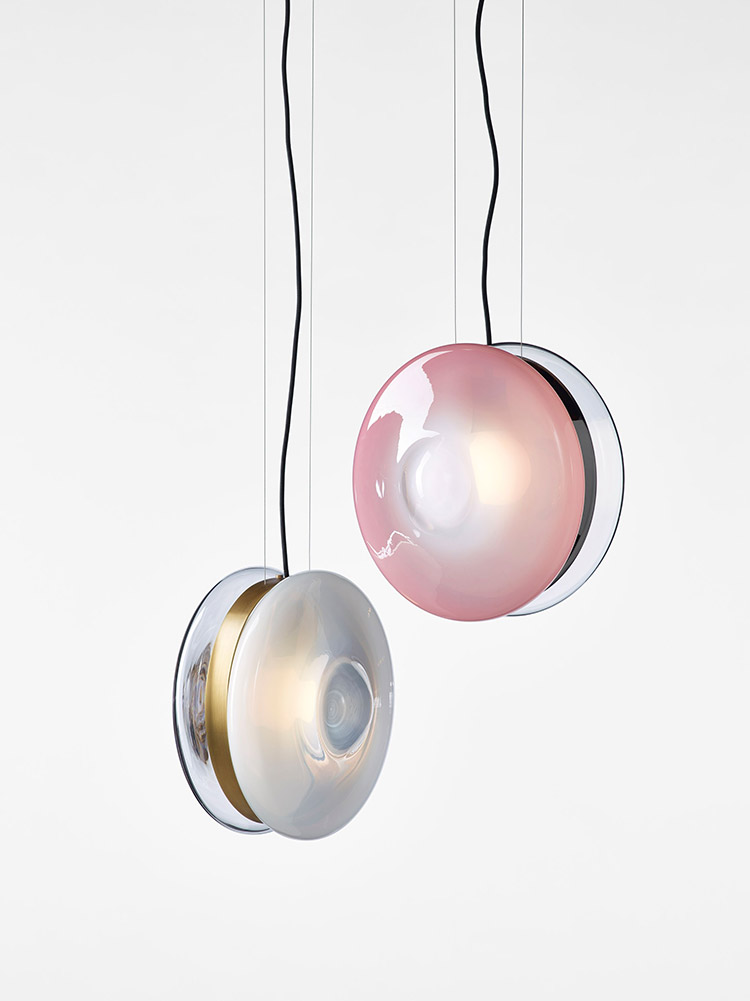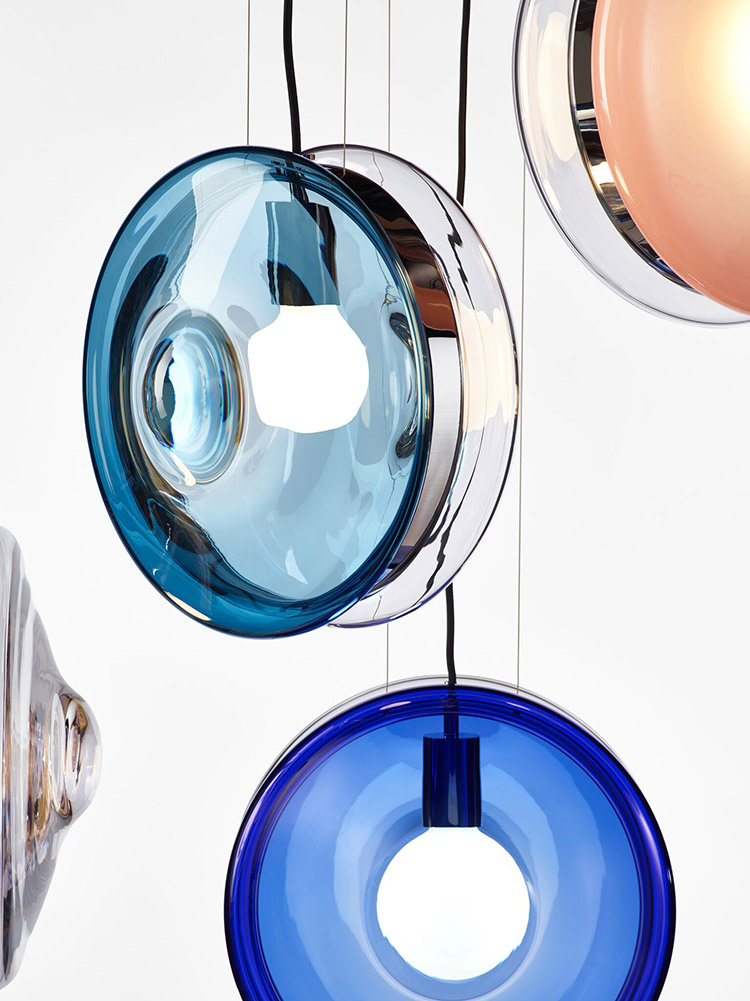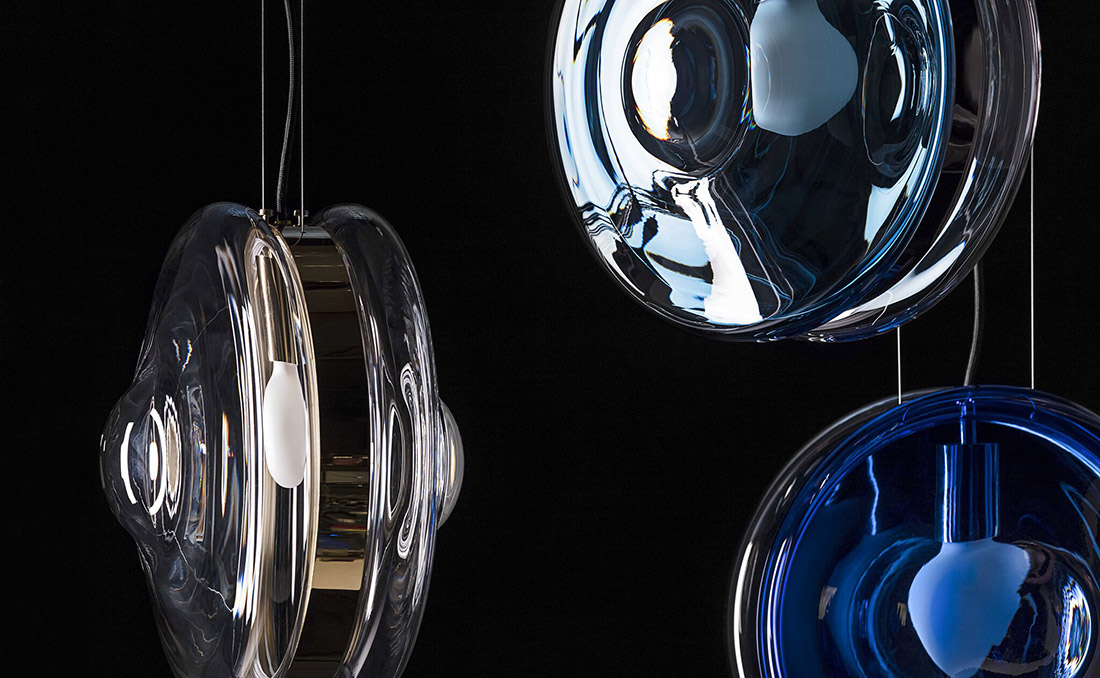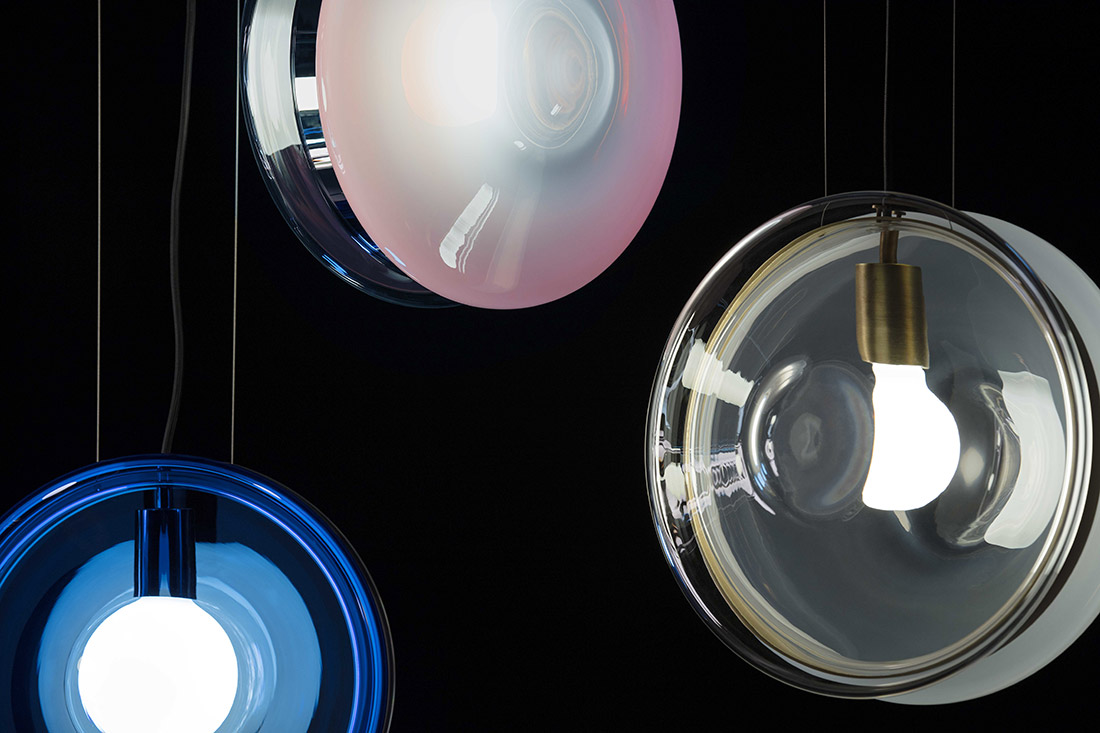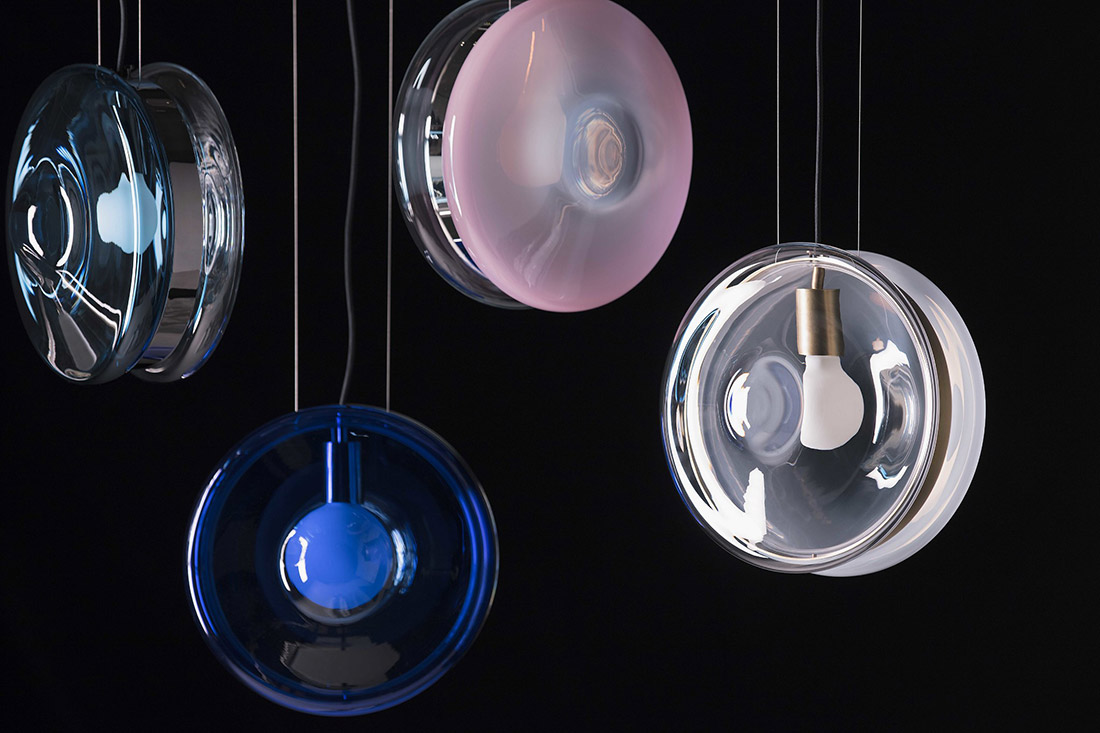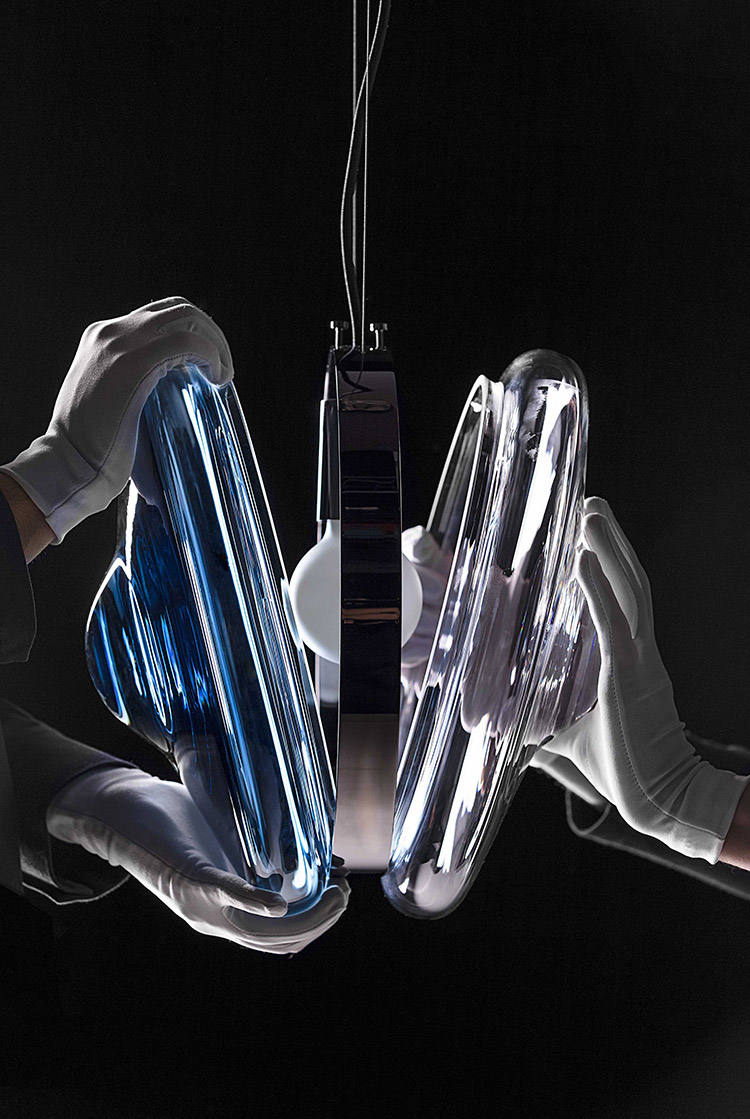 About the design studio:
Studio deFORM is an international design studio focused on product design, creative and commercial installations, and architecture. Founders Jakub Pollág and Václav Mlynář established the studio in 2011 during their studies at the Academy of Arts, Architecture and Design in Prague and the Royal College of Art in London. This award-winning firm has worked with a variety of high-profile and international clients and seeks to balance its work between commercial and independent creative projects with new and innovative approaches. Pollág and Mlynář serve as the Creative Directors of Bomma.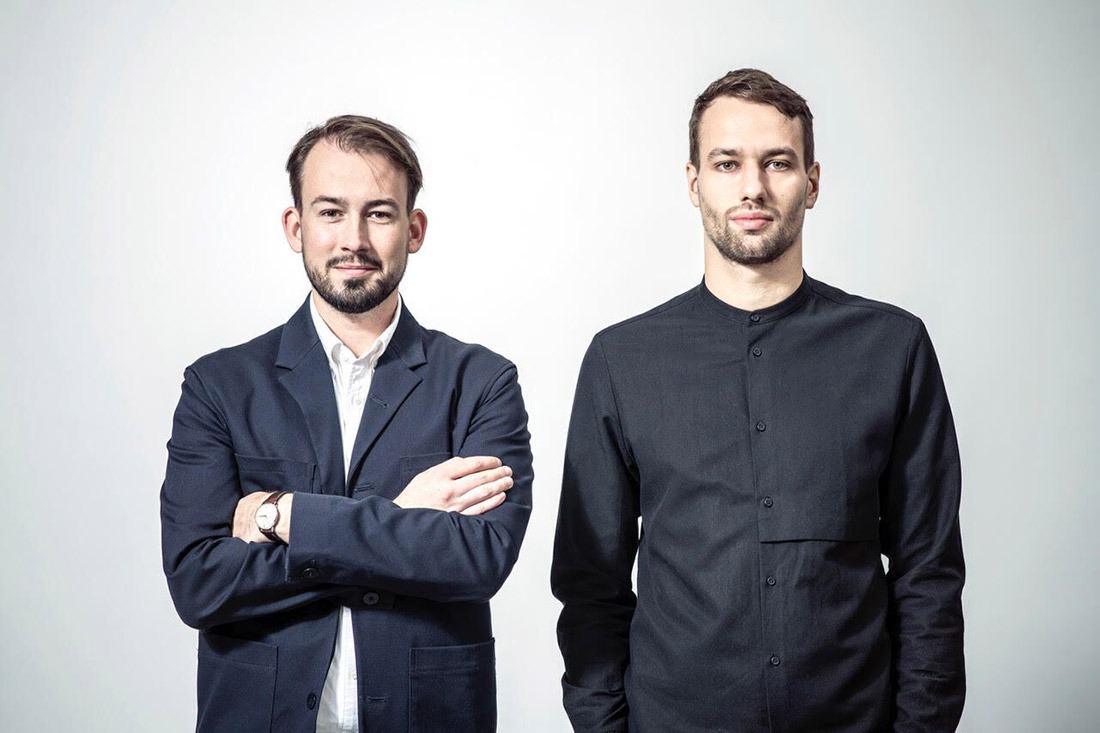 About the producer:
Founded in 2012, Bomma continually brings the traditional Czech glassmaking craft to new and dynamic levels. With centuries of glassmaking tradition in East Bohemia behind us, we are now advantaged by a rich pool of talent and top-level skills. Instead of simply maintaining these traditions, Bomma moves a step beyond and sets today's highest standards of glassmaking.
Our master craftsmen are backed by some 300 enthusiastic team members in a new and ultra-modern production facility that thrives on in-house technology. Bomma produces 6 tons of refined extra-clear crystal each and every day. Our high-tech bespoke machinery for precise melting and measuring allows our craftsmen reach their maximum potential for manual finishing, enhancing what was always great and making it splendid.
Bomma emphasis on contemporary design, outstanding glass quality and detail brought them many awards and world-wide recognition in a surprisingly short period of time.
FILE
Designer: Studio deFORM (The Czech Republic, Slovakia, UK)
Producer: Bomma
Country: The Czech Republic
Year of production: 2018
Photos: Martin Chum, Petr Krejčí (of product), Alexander Dobrovodský (of design studio)
Text provided by the authors of the project.