There are projects that draw attention with flawless style and design vision, but Zero bar & grill – Zipper Concept possess something more. Situated on the Valley of Vitosha Mountain in the city of Sofia, Zipper Concept has an area of 400sqm equally shared between interior and exterior. Inside the space the design and the pursued concept perfectly blend with the predefined architecture. The short column spans are turned from a problem to a feature by naturally carrying a sequence of suspended sofas which seemingly float. Concealed beneath the sofas, the lightning further enhances the feeling of lightness. In terms of efficiency and function nothing has been sacrificed, despite the bespoke design concept. All design elements are completely synchronized between four axes. The sofas become vertical paneling which further continues as a three-dimensional volume horizontally, along the ceiling. Colorwise, the project is designed with emphasized ascetic colors in order to give preference to bespoke design elements made of mass timber and natural veneers. Overall, Zipper Concept is a project with a unique appearance, which seen once cannot be easily forgotten.
What makes this project one-of-a-kind?
A bespoke and unique concept combined with supreme functionality, achieved in a seemingly impossible space, provided that the architecture has been predefined prior to design work.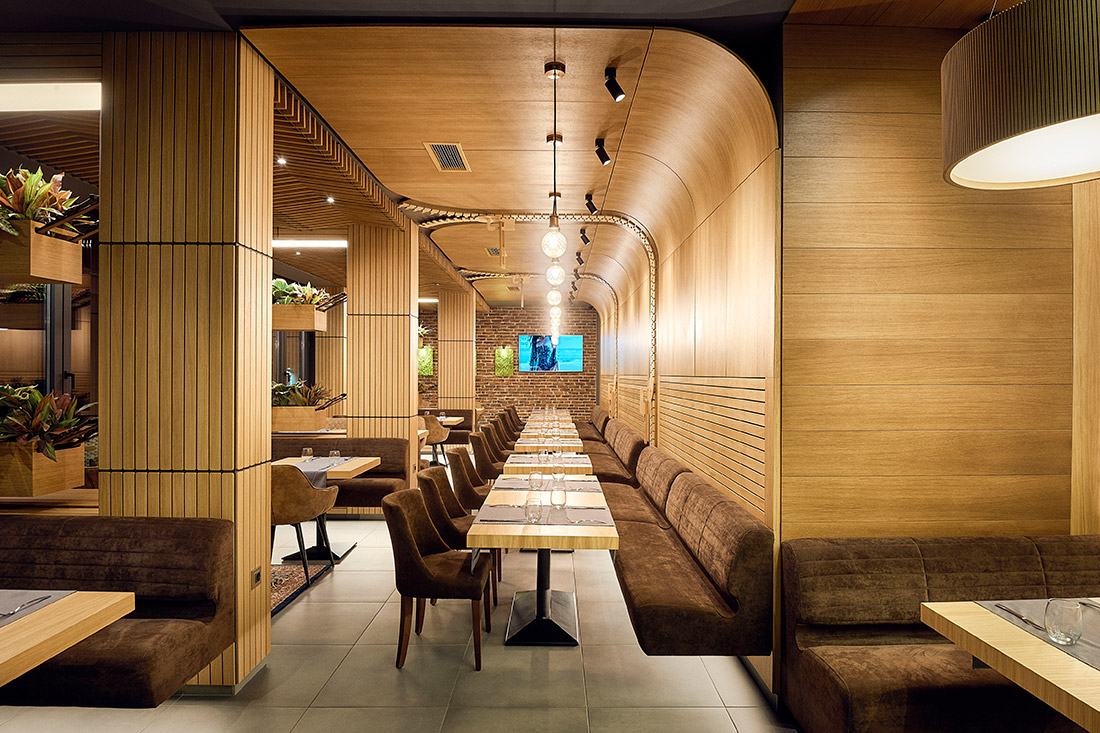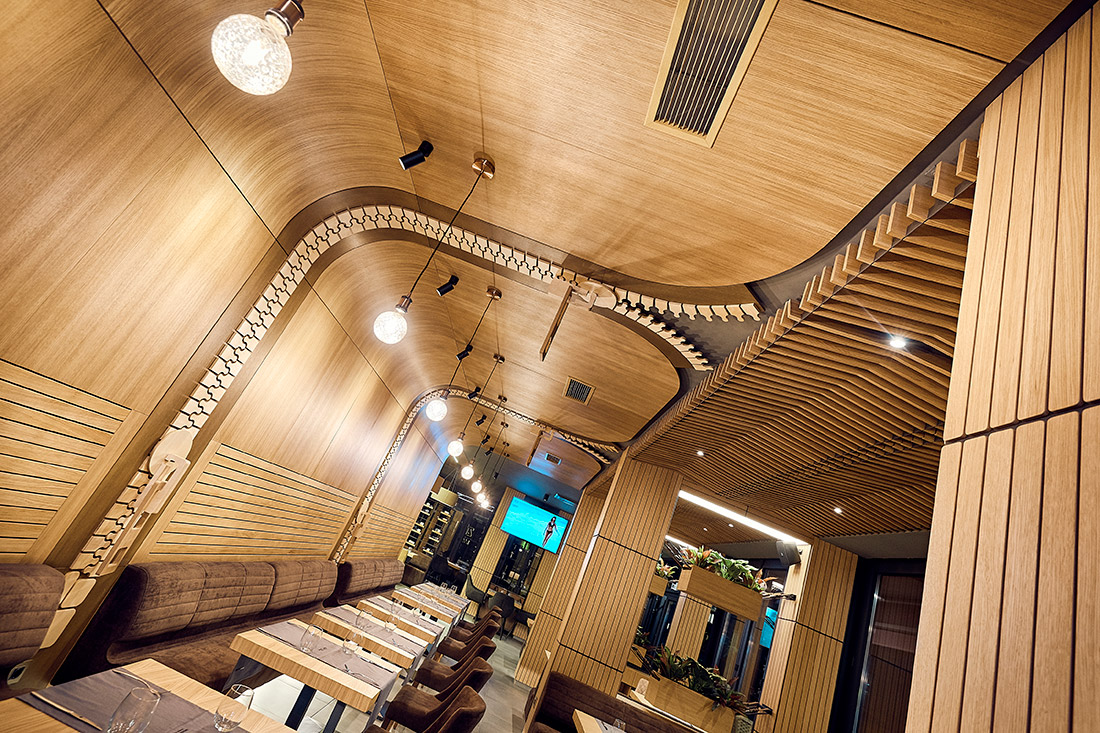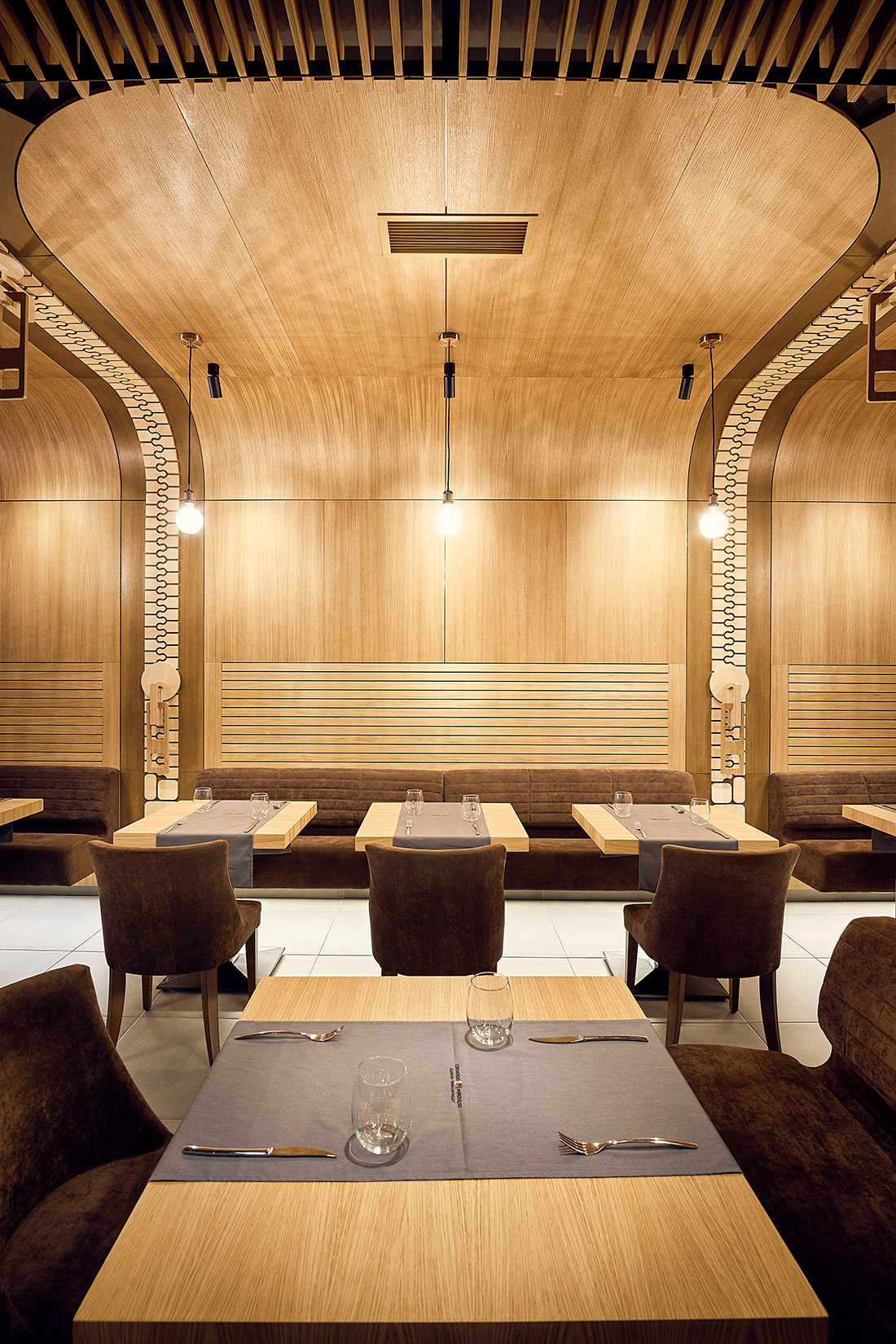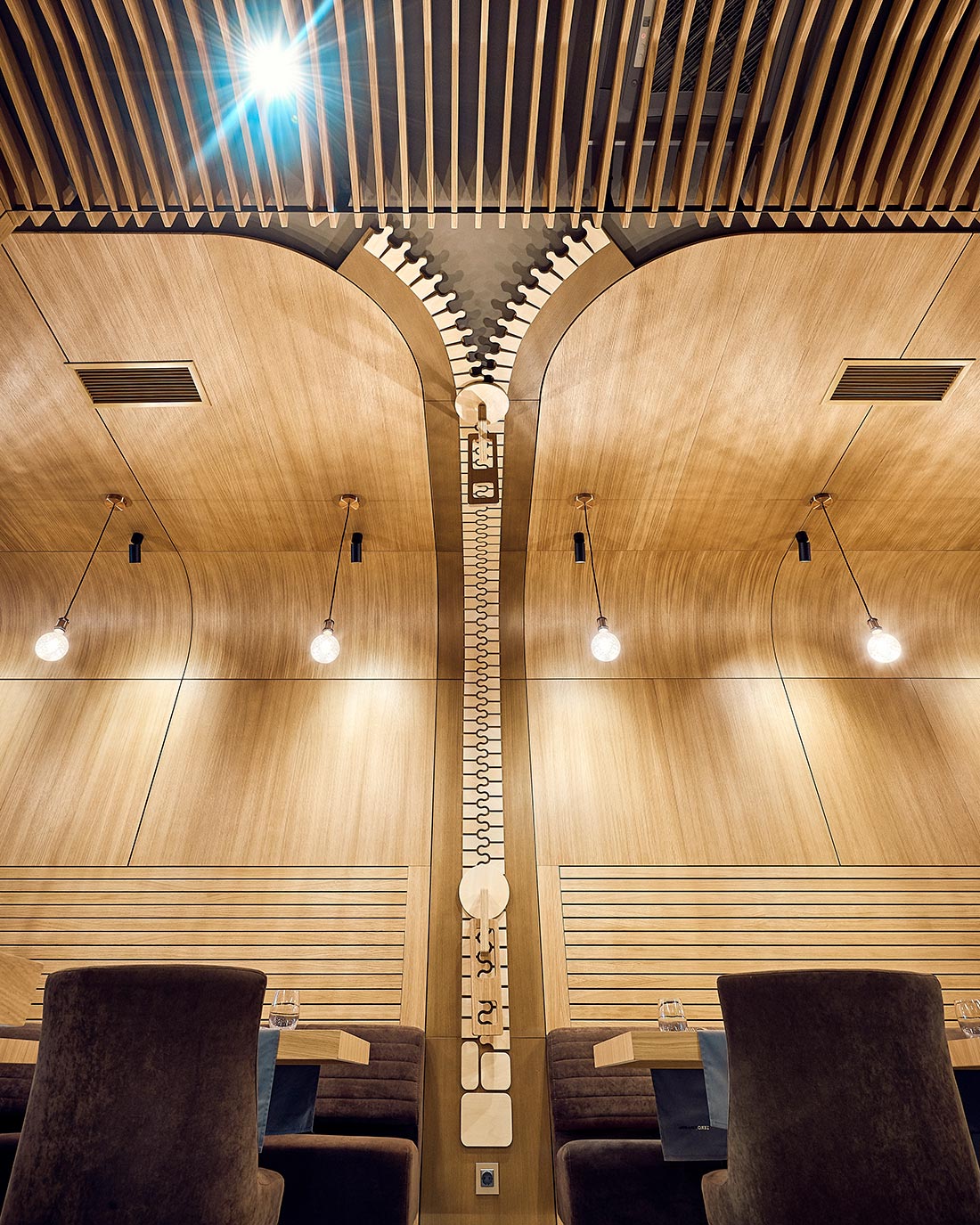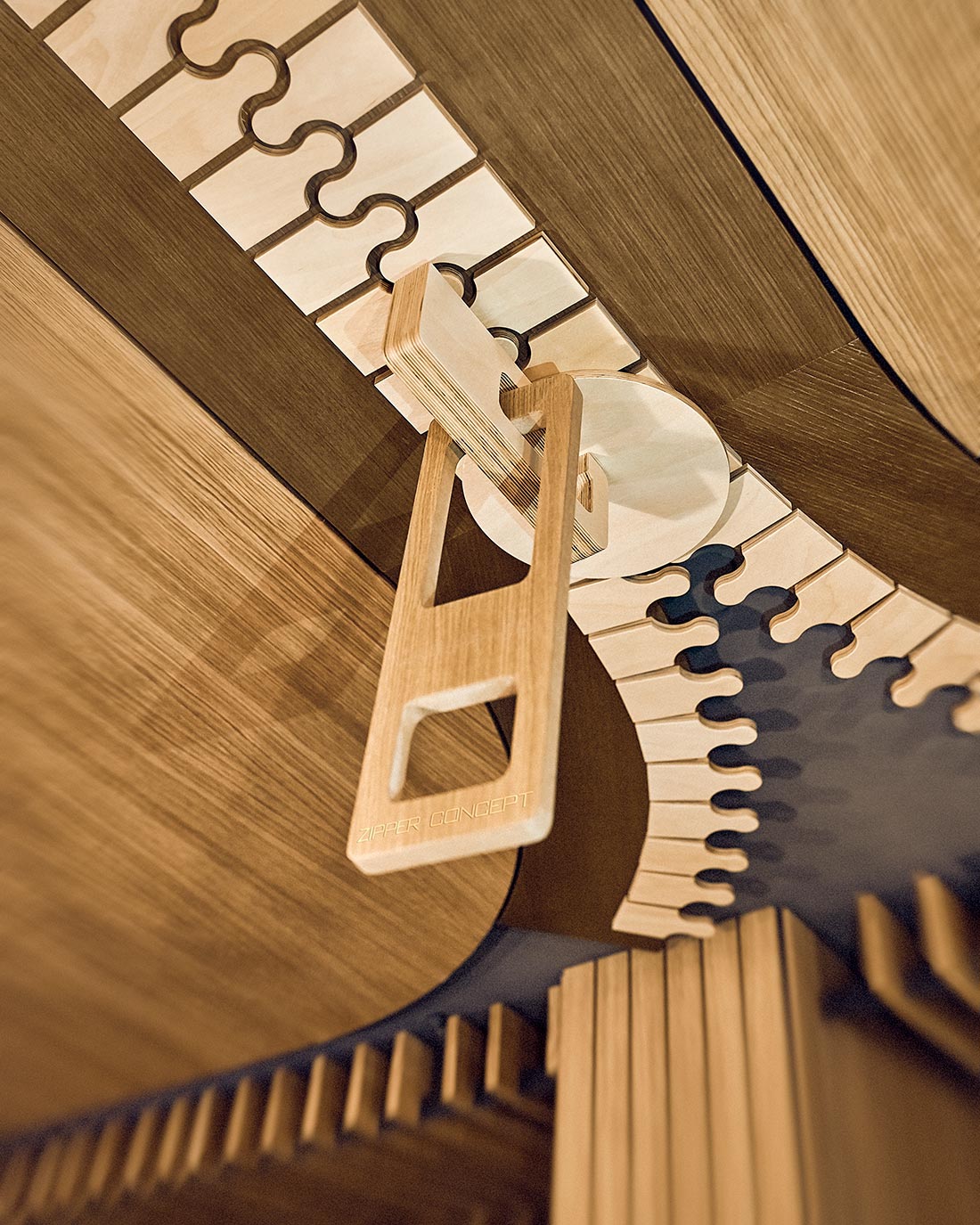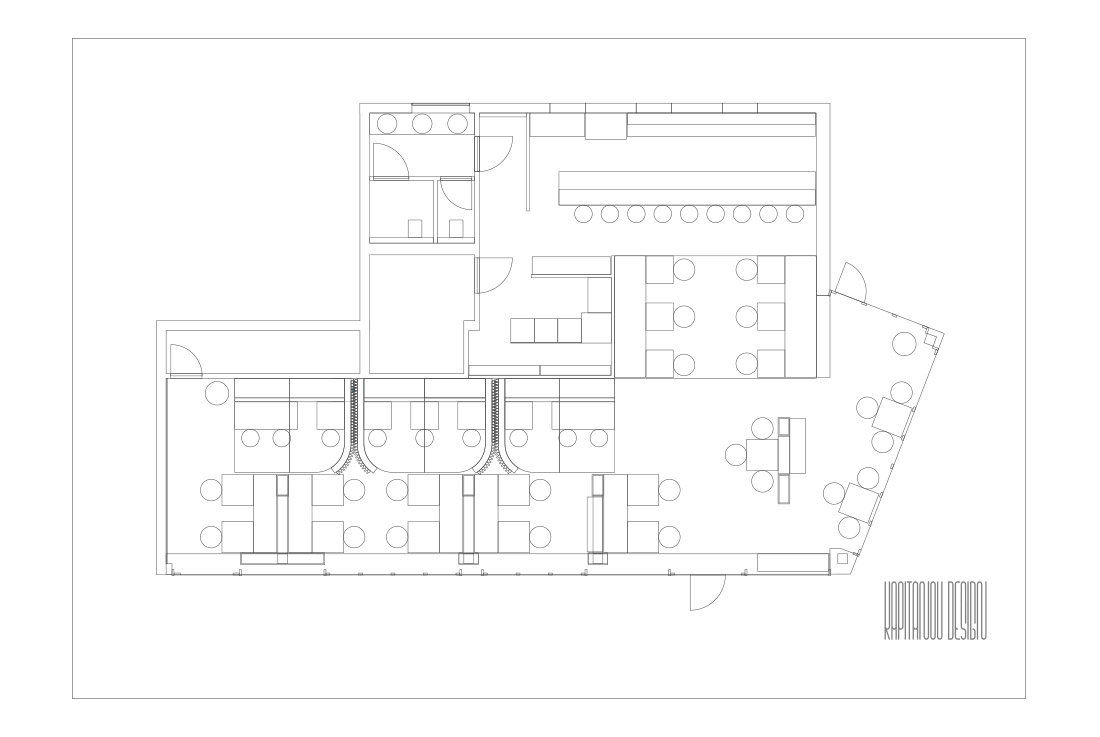 Credits
Authors
Krasimir Kapitanov – Kapitanovdesign; Denis Kapitanov
Client
Zero Bar & Grill
Photos
CANDELERO.Photoshoots
Location
Sofia, Bulgaria
Year of completion
2019
Total area
400 m2
Project Partners
Related Posts
Powered by