Renovated vineyard house on the Zobor hill offers from its green roof beautiful views on the old town of Nitra. From the original farm complex set on a slope of the vineyard remained a well-preserved cellar and multiple stone walls. A modern wooden building with a cedar shingle facade was placed on top of the original stone walls. Opening up of the southern facade gave rise to a living space for a separate, comfortable, small apartment.
The window frames are concealed behind the titanium zinc lining, resulting in a clean glass-metal-stone combination. In the interior, the visible red spruce structure is combined with large spruce plywood plates (equivalent to bio-boards) and with a crafted steel staircase.
The rheizink roof adds to the concept of maintenance-free exterior made out of durable materials that adapt and integrate into the environment: local stone – untreated wood – weathered seamed roof. An important part of the house is its connection to the garden, which was designed by landscape architect Eva Wagnerová in a concept that respects the genius loci of this exceptional place. The exterior is connected to the interior by the use of vegetation roof. The volume of the house was positioned in such a way that the existing full-grown trees would provide the necessary shade on the southern slope.
What makes this project one-of-a-kind?
Our studio has been focusing on the construction of wooden buildings for many years. Yet, it was a challenge for us to cooperate with such a courageous investor who agreed to cover the exterior of the entire house with a wooden cedar shingle. It was a new experience for us – until that point, we used traditional shingle shingles only on the roofs. Using it on the facade brought a new expression to the entire building, which made the result of this experiment quite satisfactory.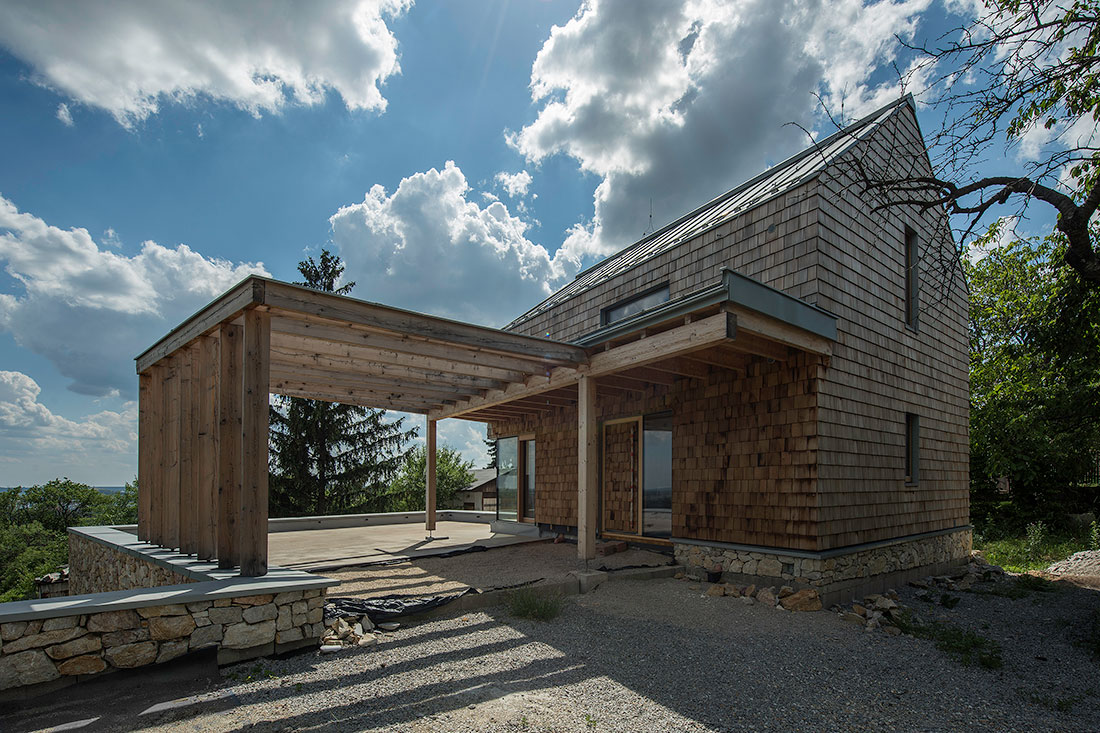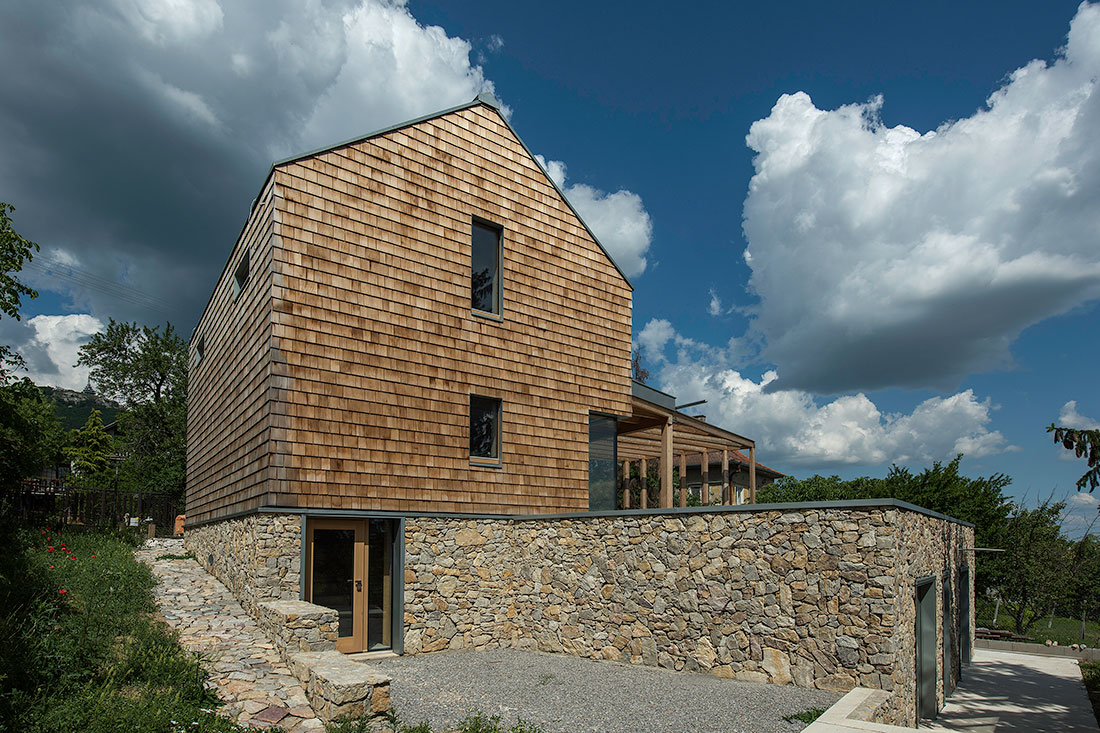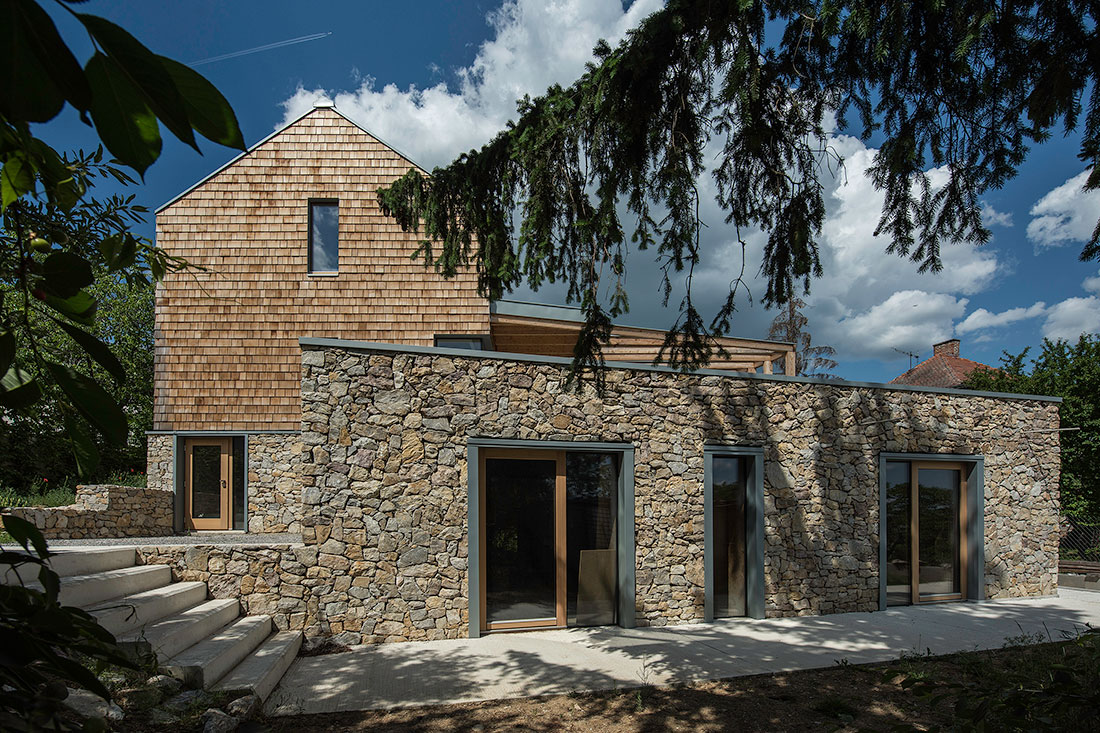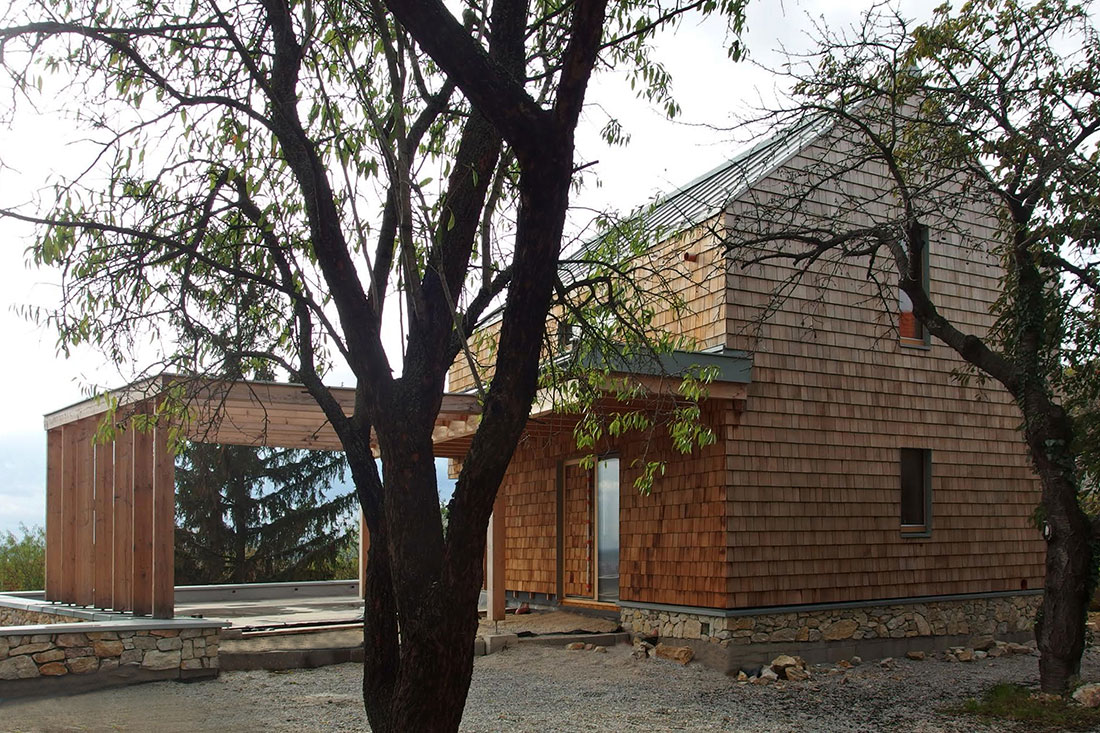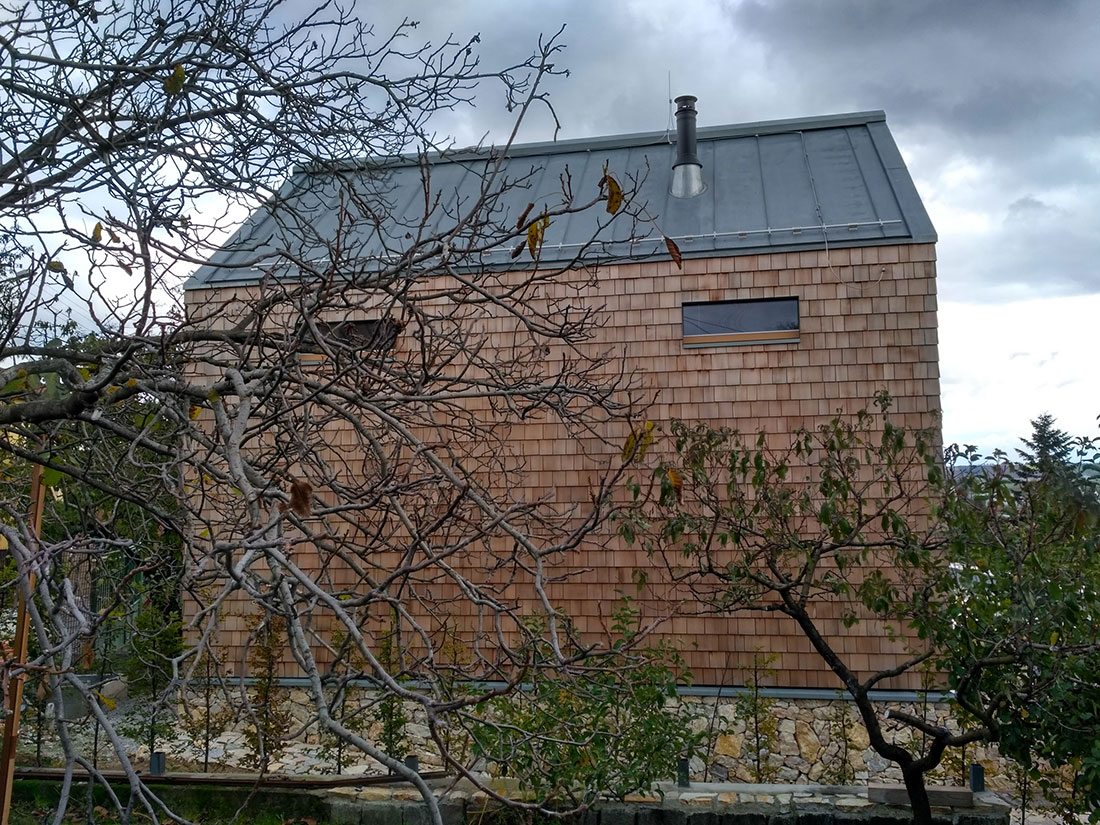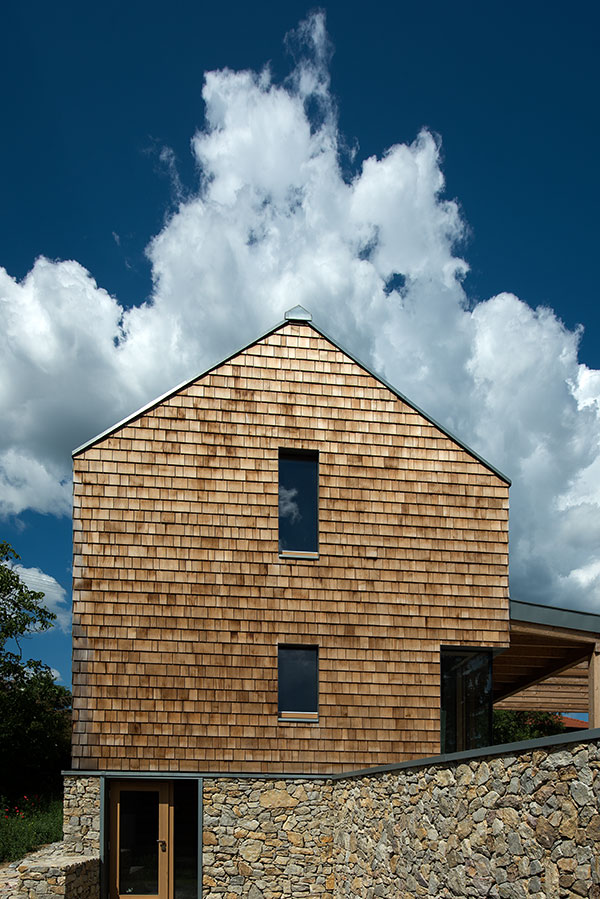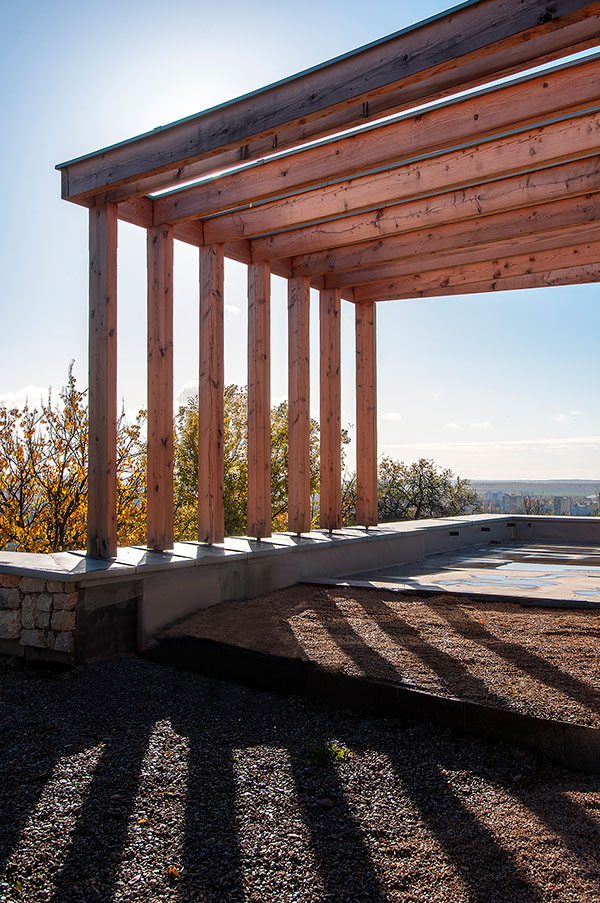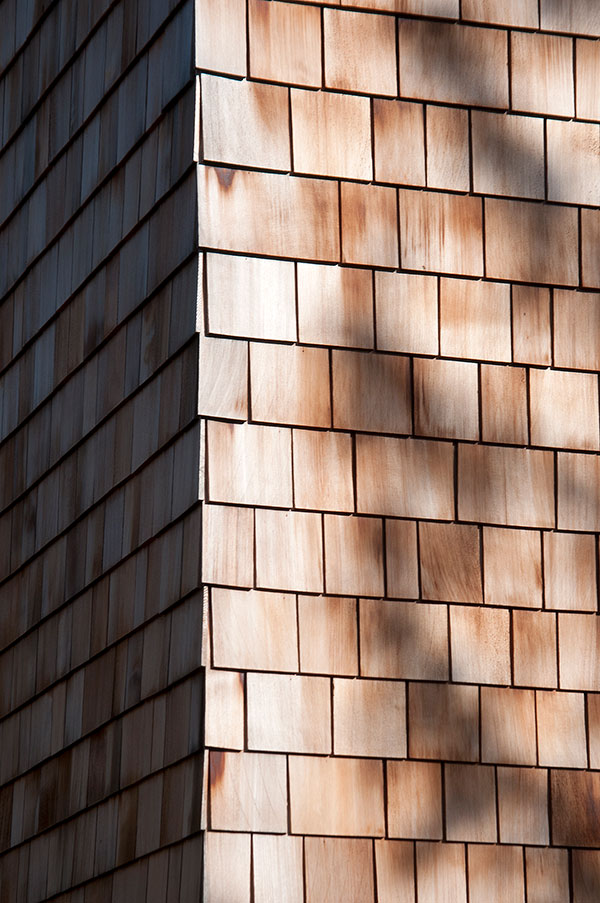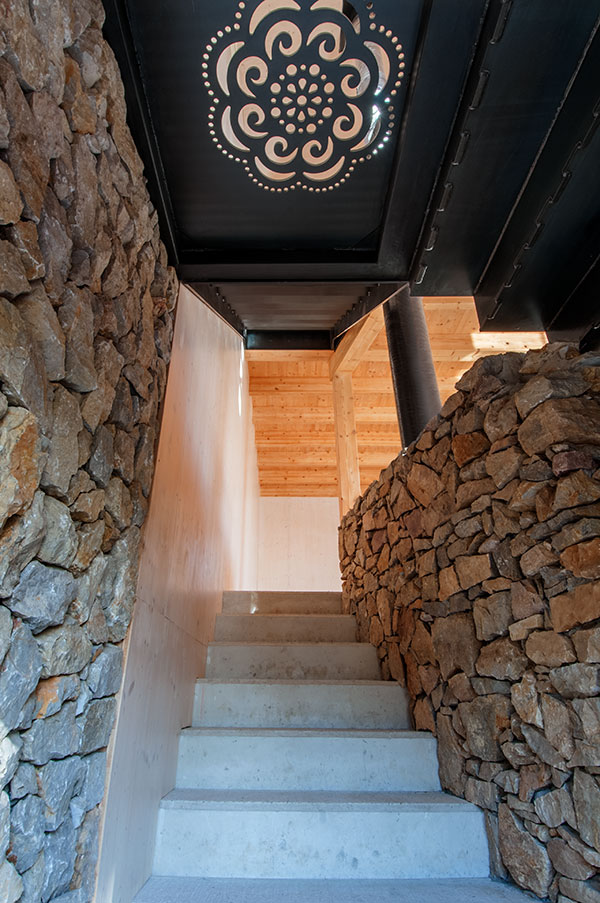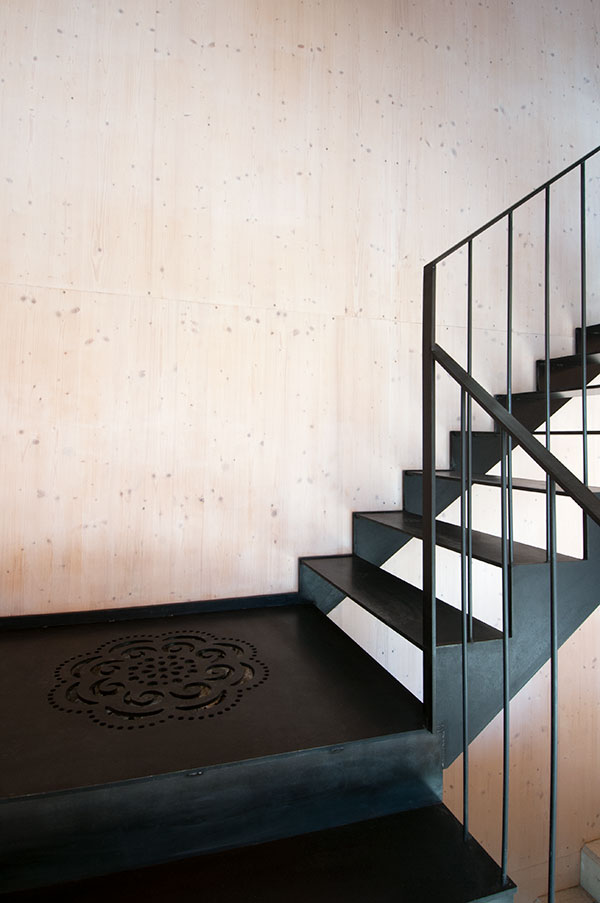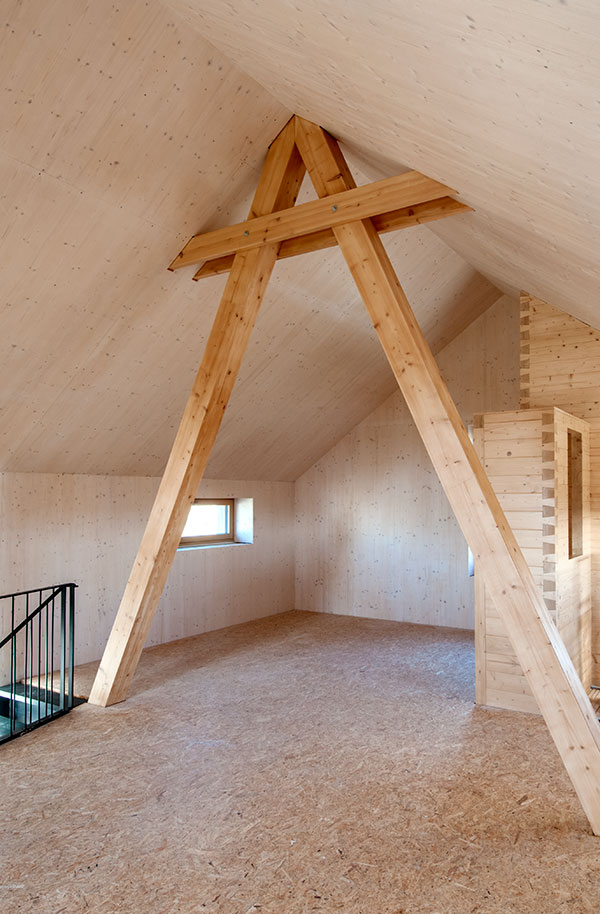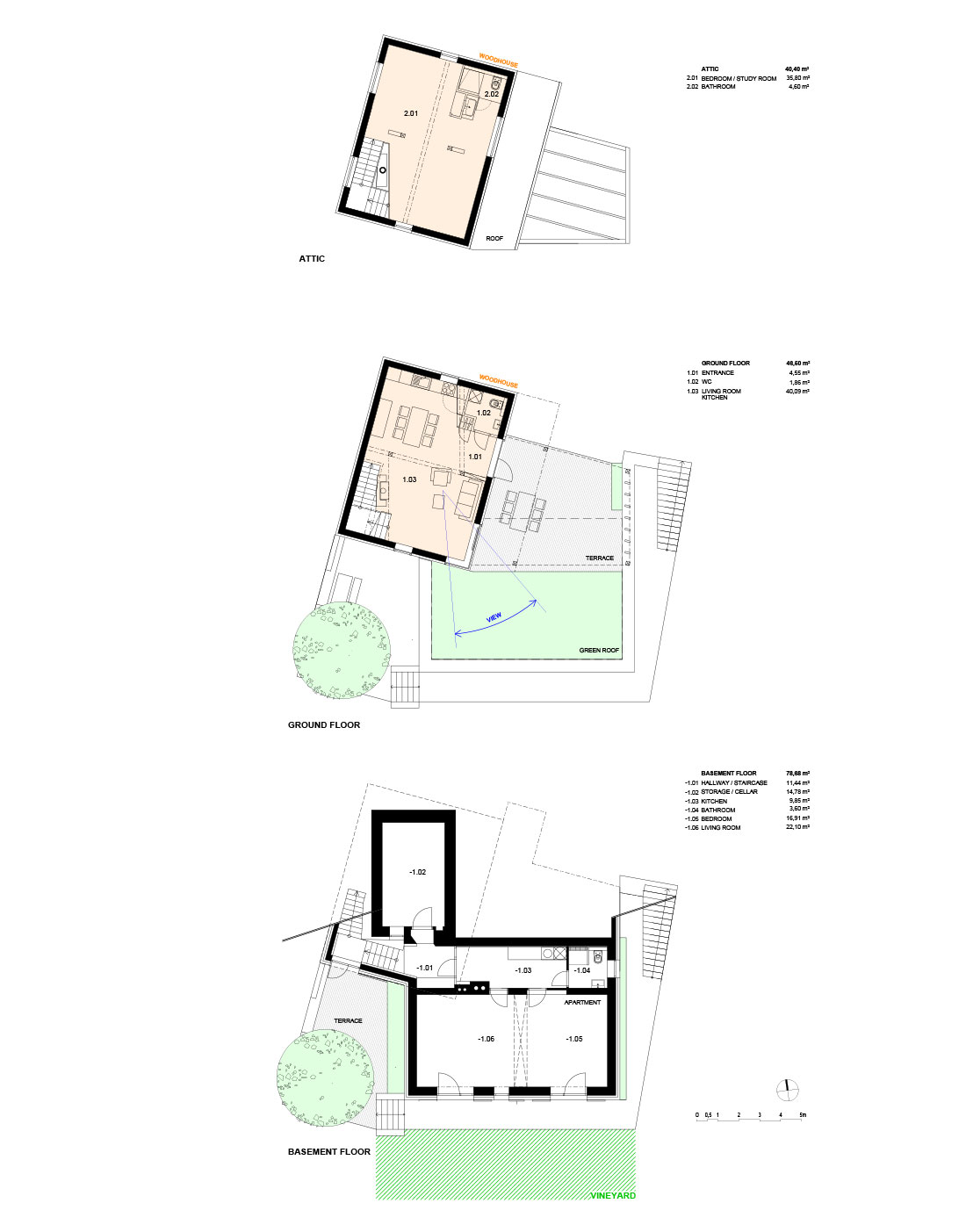 Credits
Authors
Ateliér VAN JARINA; Ivan Jarina, Štefan Šuster, Ján Škotta, Igor Šarocký
Photos
Soňa Sadloňová
Year of completion
2020
Location
Nitra, Slovakia
Used area
165 m2
Built-up area
130 m2
Project Partners
Taros Nova Ltd., Štefan Mitaš MKL Klampiarstvo, Eva Wagnerová, Rheizink
Related posts
Powered by