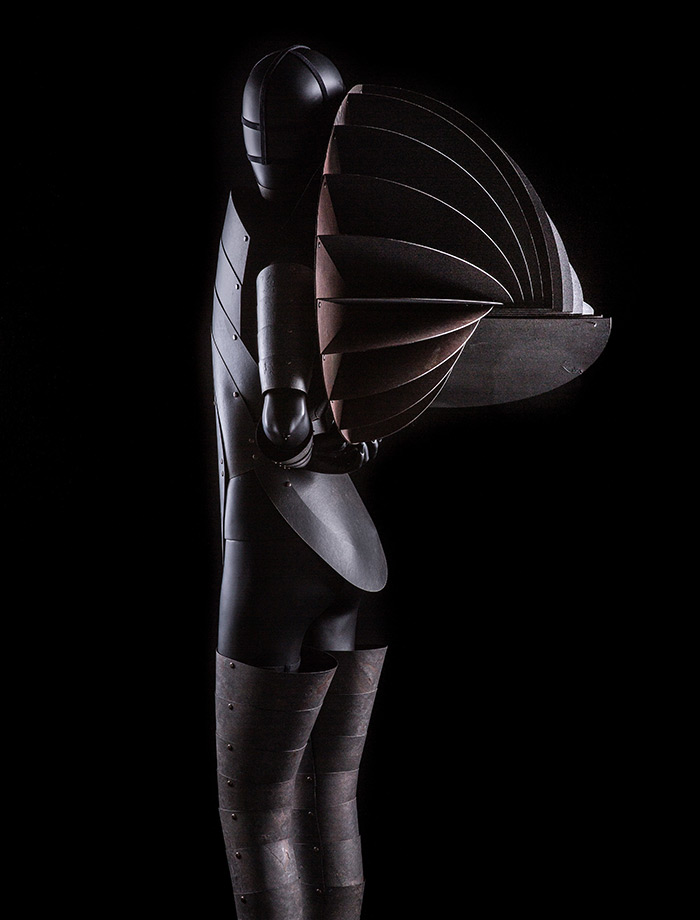 Inspiration: The exhibition is the epitome of a transdisciplinary approach, reinterpreting projects spanning from architecture to interior and product design into a fashion and sound / video installation. Based on three existing projects of both firms the transformation aims to create an atmospheric and overall expression, opposing the traditional transfer of information. Through a holistic contemplation, the con-tent of each selected project was translated, together with fashion designer Sabrina Stadlober, into sculptural entities projecting various disciplines through concept, draft, and craft.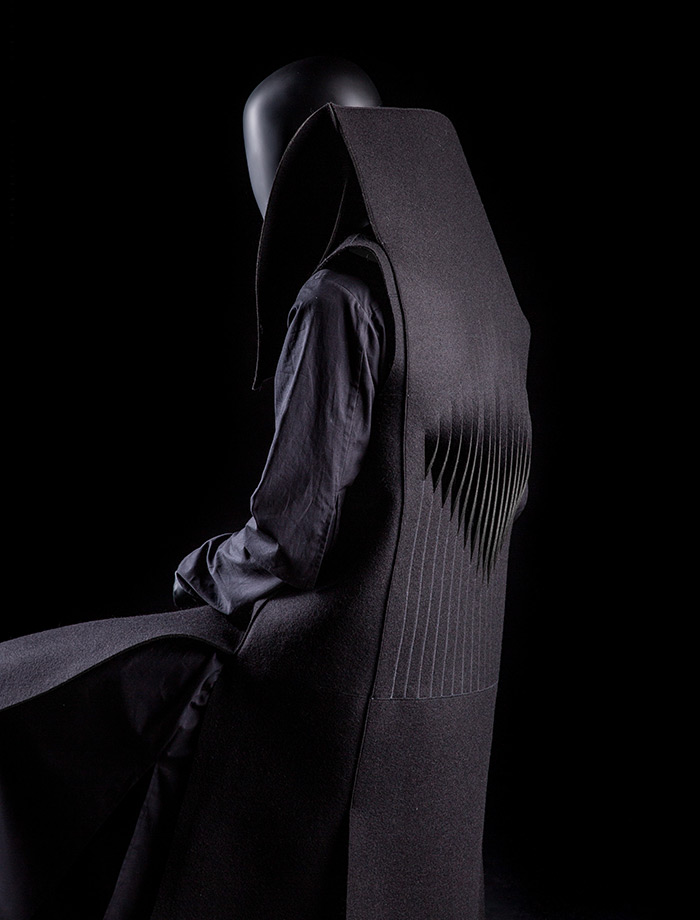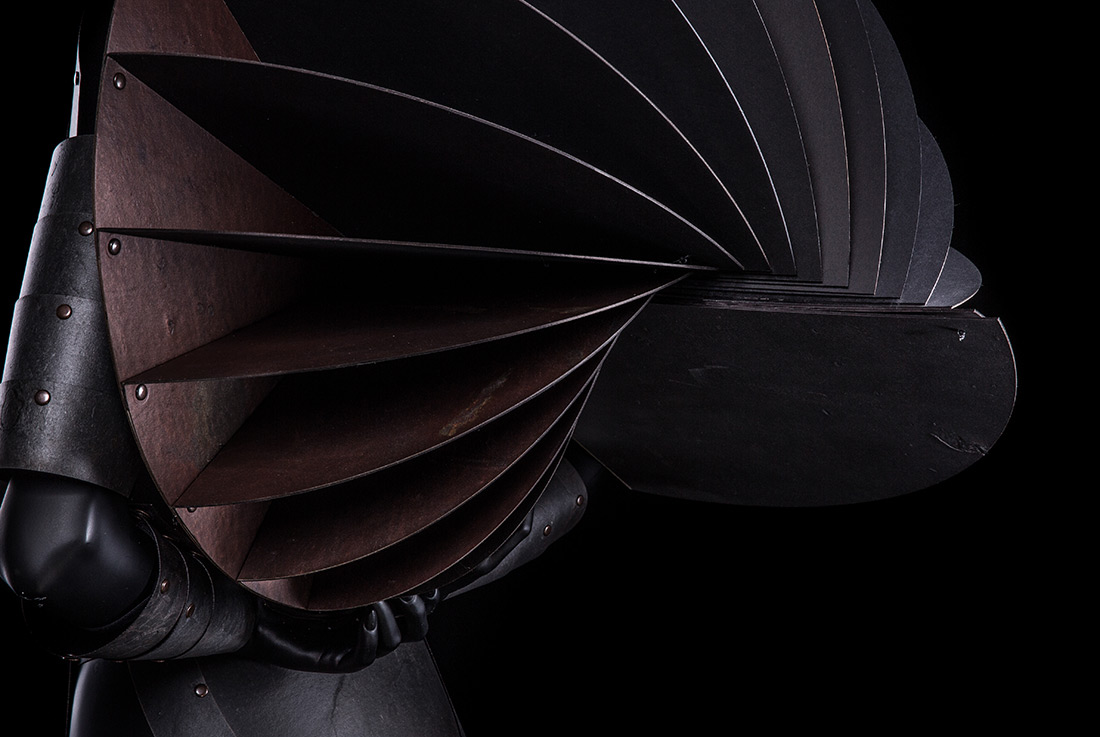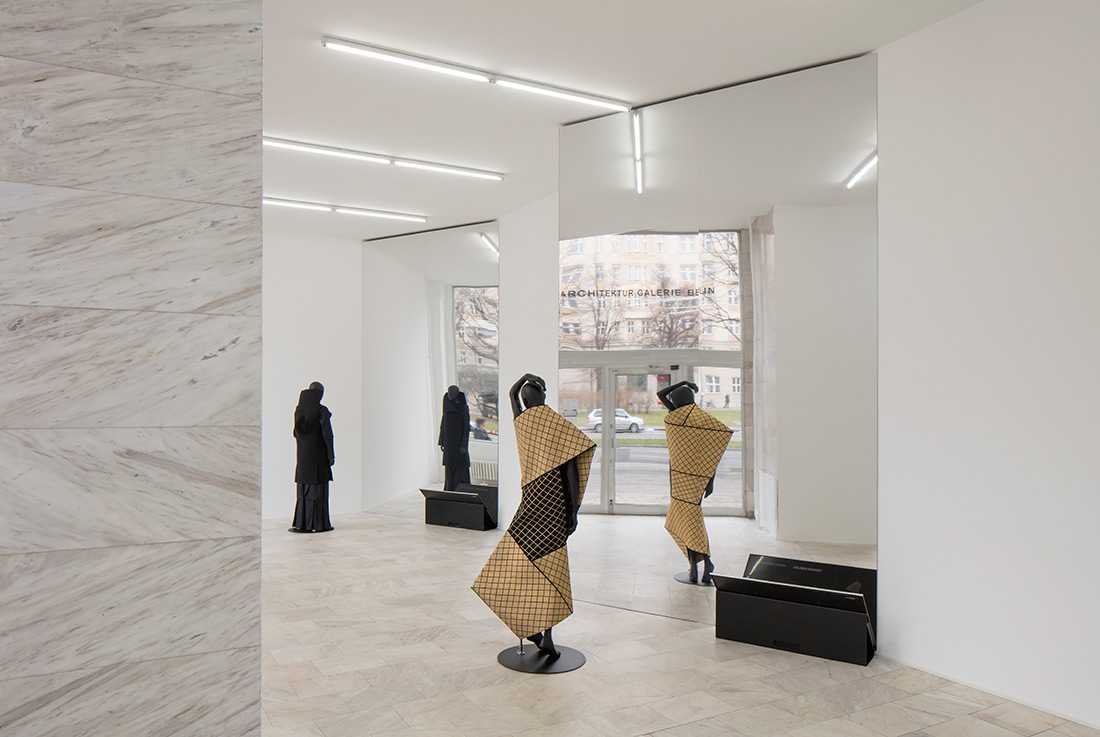 For "Architectural Fashion" exhibition fashion designer Sabrina Stadlober collaborated with architecture firm INNOCAD and product design studio 13&9 Design.
Placed in front of room-high mirrored elements that endlessly fracture the gallery space, the objects multireflect depending on the observer's viewpoint. Videos documenting the making of the installation accompany each exhibit. Along with the visuals, a soundscape, produced with sound designer Severin Su, generates the acoustic dimension by recording the sounds of materials used for fabrication of the designs. The audio tracks, one composed for each project, merge into a composition when there is sufficient distance between the listener and the object. The boundaries between sections and disciplines blur physically and metaphorically.
In 2016, the exhibition was included in the 15th International Architecture Exhibition of la Biennale di Venezia, then subsequently being presented at Architektur Galerie Berlin in the same year. In 2018, "Architectural Fashion" was a German Design Award Winner.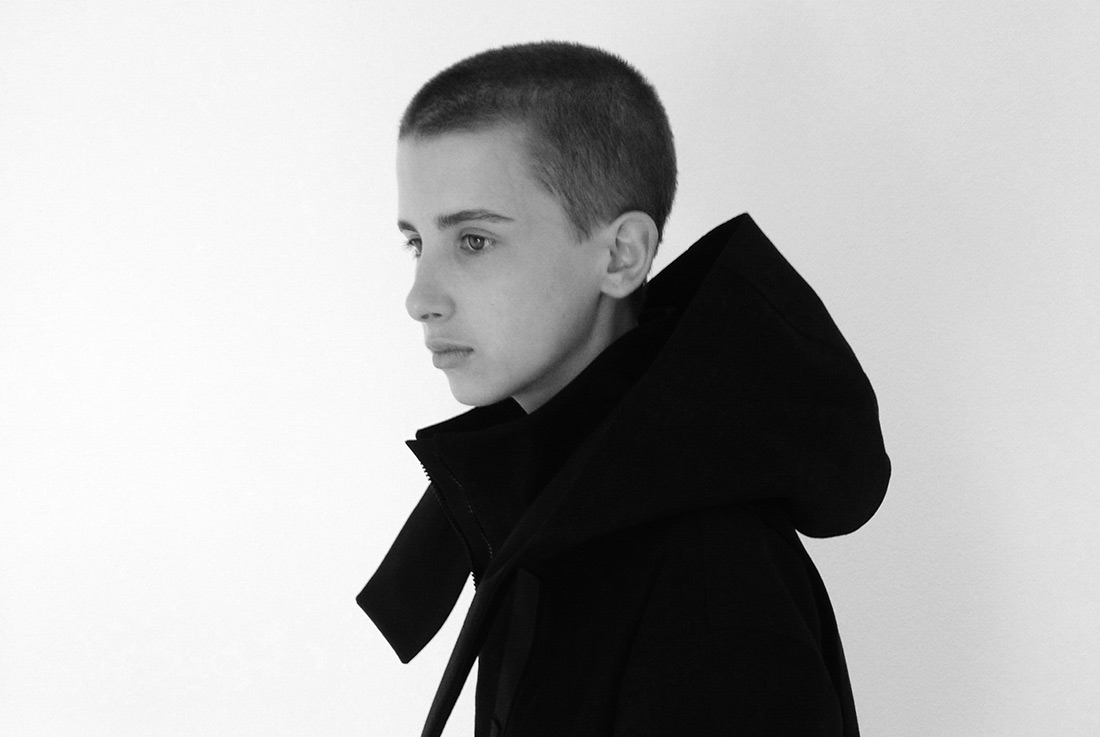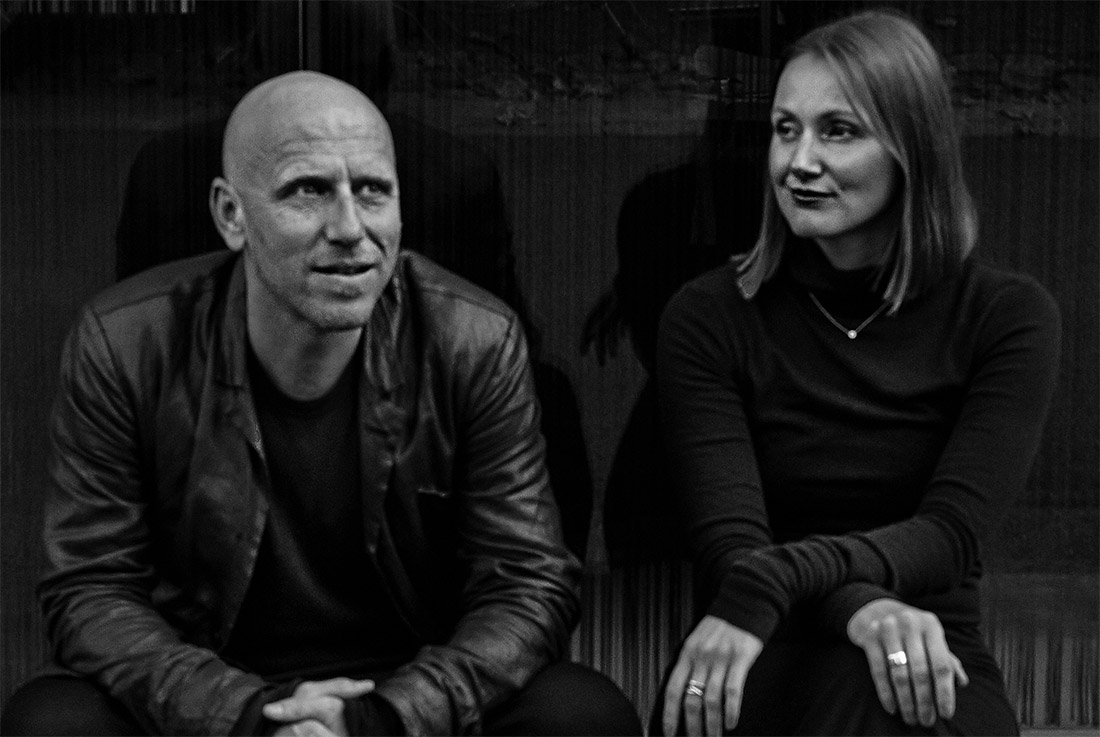 ARCHITECTURAL FASHION
Brand: Sabrina Stadlober in collaboration with INNOCAD architecture and 13&9 Design
Designer and / or studio: Sabrina Stadlober in collaboration with INNOCAD architecture and 13&9 Design
Photography: Markus Mansi MOMA
Materials and techniques:
Various materials. Placed in front of room-high mirrored elements that endlessly fracture the gallery space, the objects multireflect depending on the observer's viewpoint. Videos documenting the making of the installation accompany each exhibit. Along with the visuals, a soundscape, produced with sound designer Severin Su, generates the acoustic dimension by recording the sounds of materials used for fabrication of the designs. The audio tracks, one composed for each project, merge into a composition when there is sufficient distance between the listener and the object.
Year of production: 2016
Designer's country of origin: AUSTRIA
Country of brand origin: AUSTRIA