R1 apartment which can be found in a multi-household building built in 1800 has, after all the interventions and changes made up to now, the size of only 42m2. A small accommodation space and the arrangement of other places represented a special challenge when the architects were planning the new ground plan and the interior which is supposed to meet the needs of a modern traveller and at the same time it should make an impression on him when he/she stops in Ljubljana for a few days.
The client's wish was that a place would be created that could serve as a home for a day or two for 4 people. However, all the partitions separating the accommodation space into two ridiculously small rooms had to be removed.
The most sensible functional solution was to retain the existing positions of the kitchen and the bathroom and make the only big place open, multi-functional and flexible. The intimacy was rendered possible in an alternative way: with the element of the (un)transparent curtain that serves as a temporary dividing line between the "places": a dining room, a bedroom and a living room (a subsidiary sleeping room). The TV furniture also serves as a wardrobe, the dining room as a workroom, the hall also serves as a cloakroom, the kitchen serves as a breakfast room, and the bathroom is, with its rather non-ideal position, concealed behind the hidden door that is completely merged with the wall.
The architects wished to create fresh, modern, attractive interior that would meet the needs of various tenants.
The renovated installation system, new massive parquet, offset walls and good illumination provide a quality frame for the low-price furniture which is in accordance with the client's budget and at the same time it is also in accordance with the flat's new purpose – its expiry date is, due to a high number of various "residents", rather limited.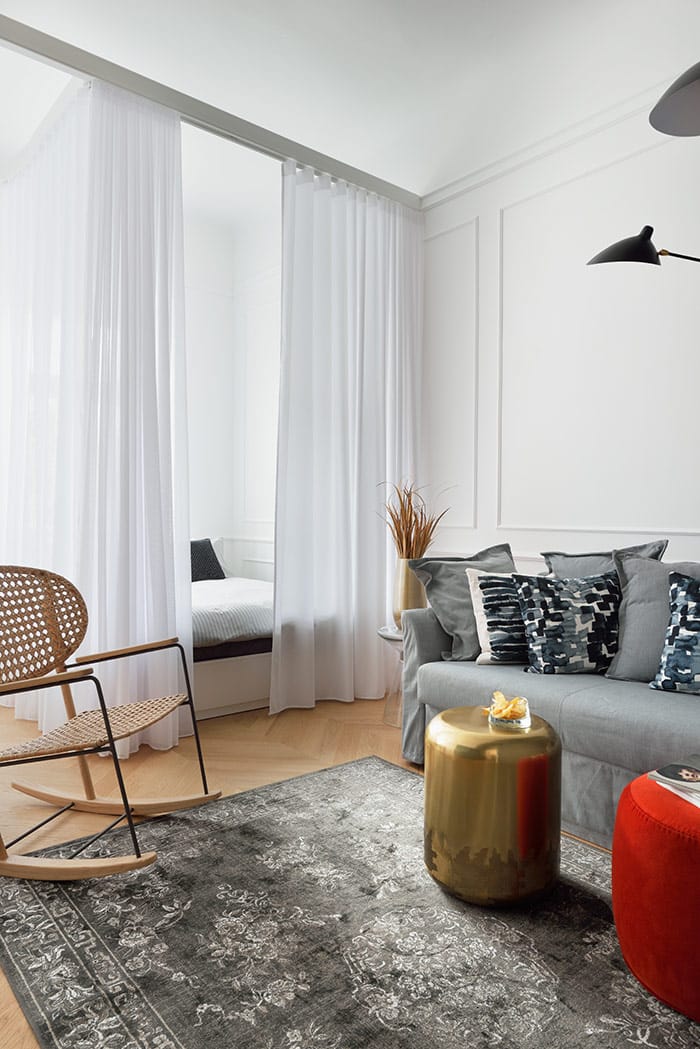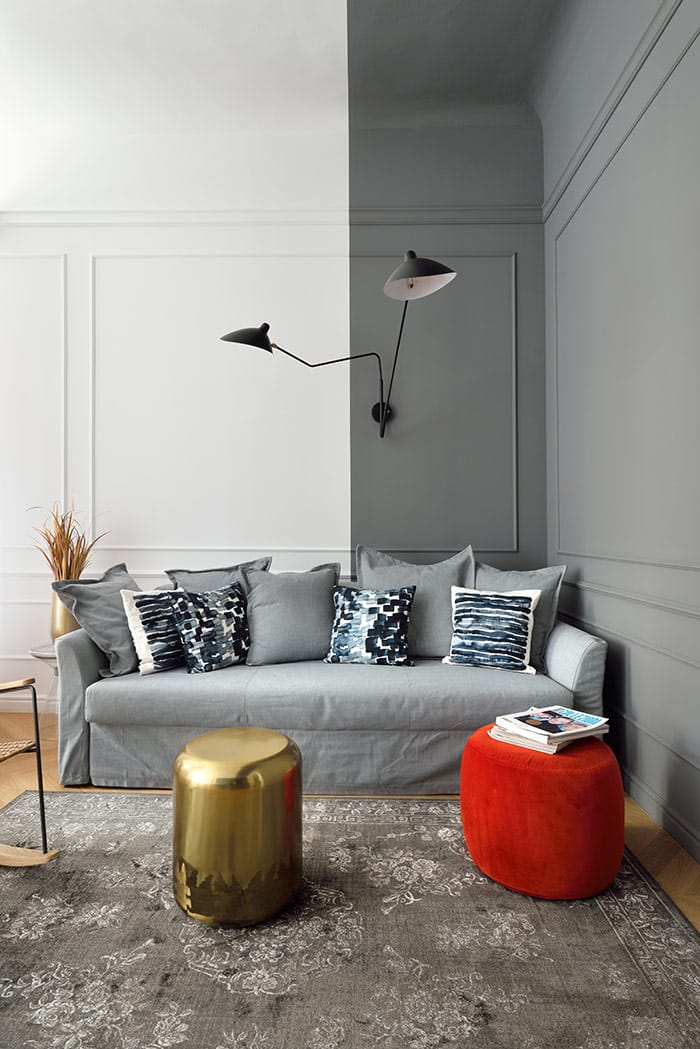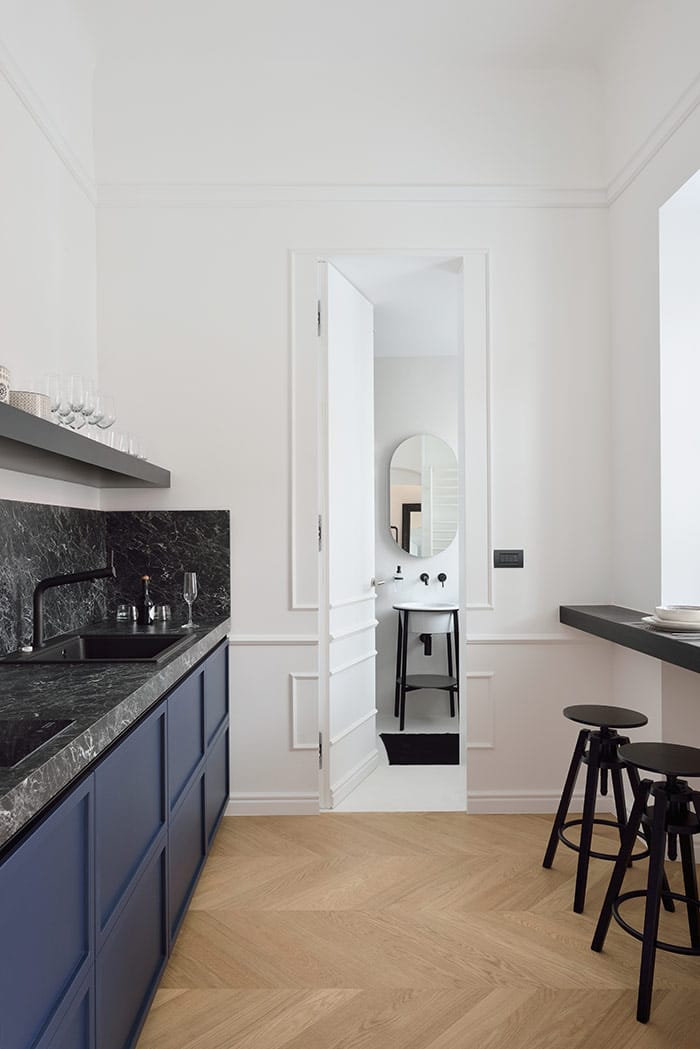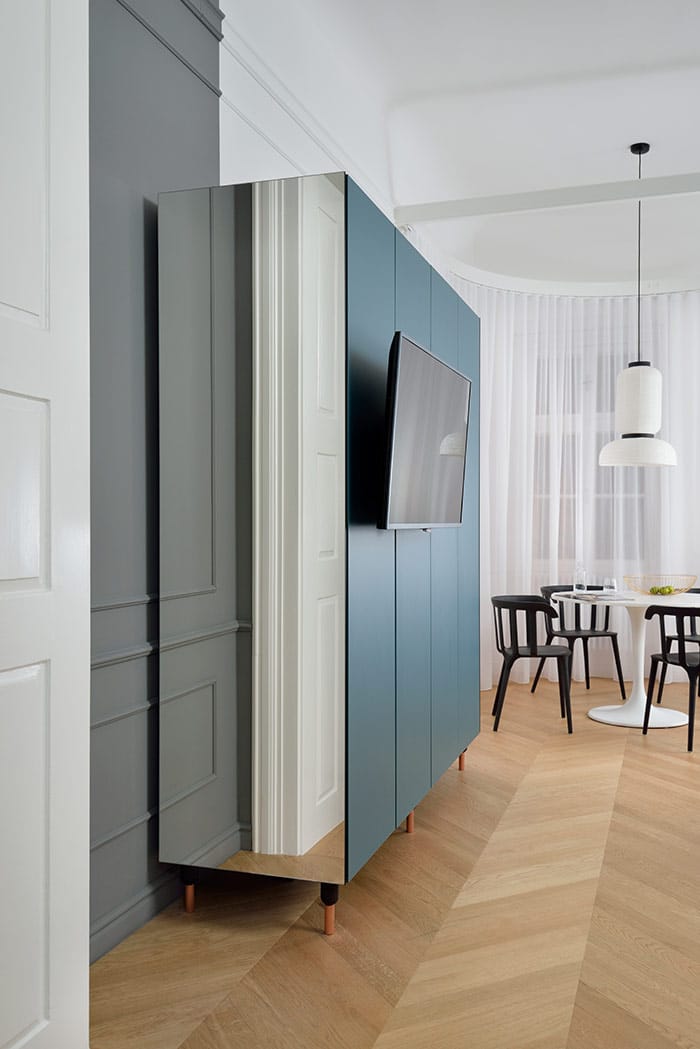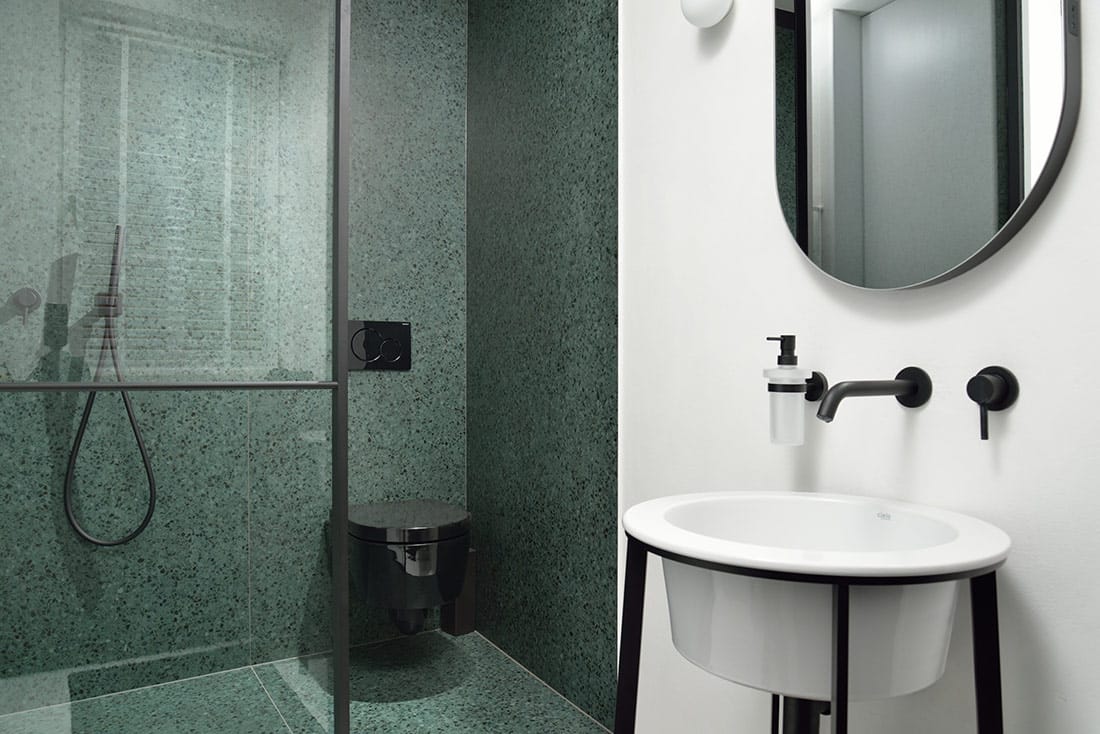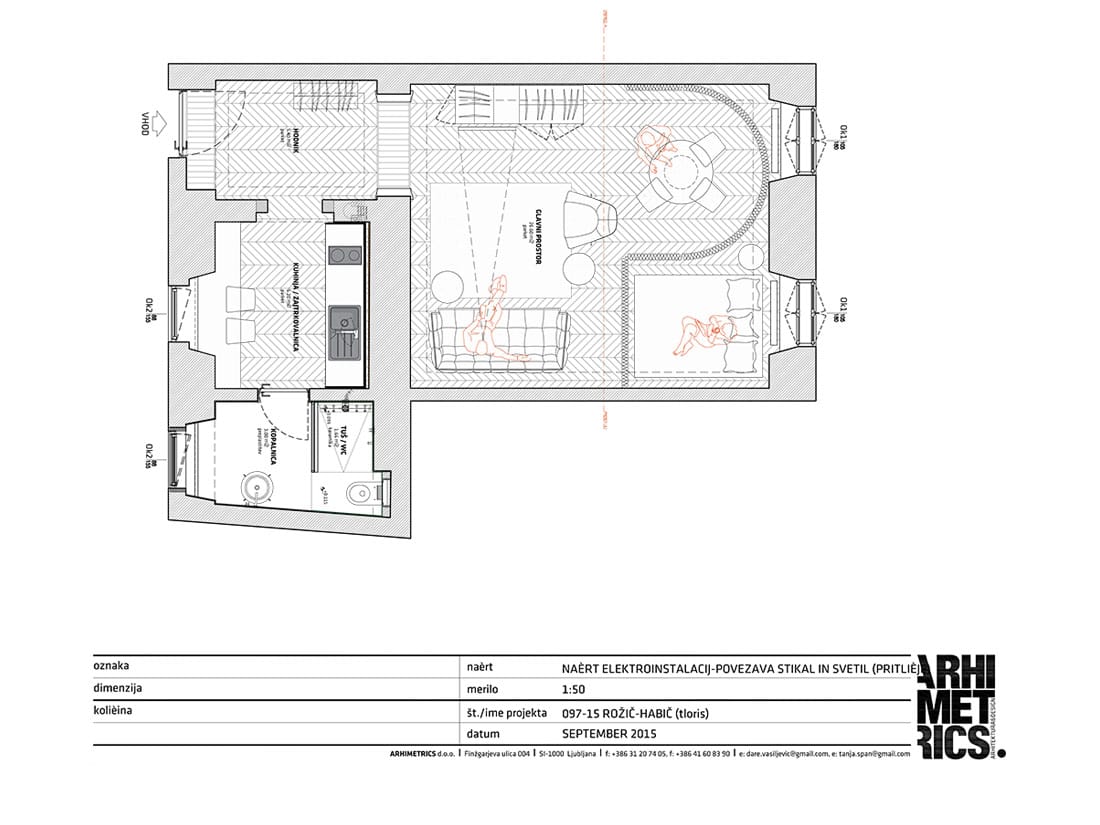 Credits
Project Partners
OK Atelier s.r.o., MALANG s.r.o.
Related posts
Powered by