Original collective garage project at the southern edge of Čelákovice was completely transformed into an apartment building with a semi-open courtyard. A simple, functional concept which was finally realised after many years' preparation. The apartment building contains 75 units, and additional commercial premises. The ground plan arrangement of the individual materials, in the shape of the letter L, enables the creation of a semi-private space for the building's inhabitants, while at the same time fulfilling the town's tender conditions for the connection of the existing cycle path with the town's road network. The plot on which the building is constructed is in the vicinity of a former industrial complex, and is therefore part of a converted space on the border of an industrial zone. The elementary principle of alternating materials of various heights and colours in muted shades is made special by the play of coloured elements on the facade, and the fine stripes in the plaster's structure. The graphic motif on the balcony railings is based on the Čelákovice town emblem – an uprooted oak – and appears repeatedly in various forms in our studio designs for this town.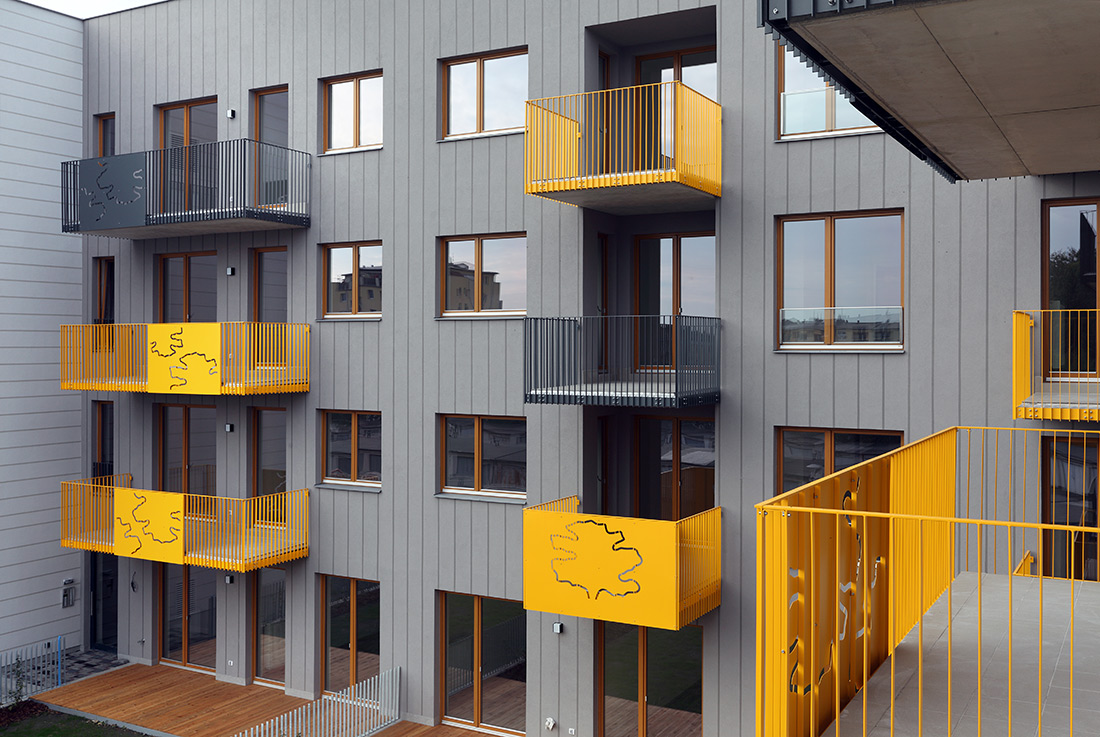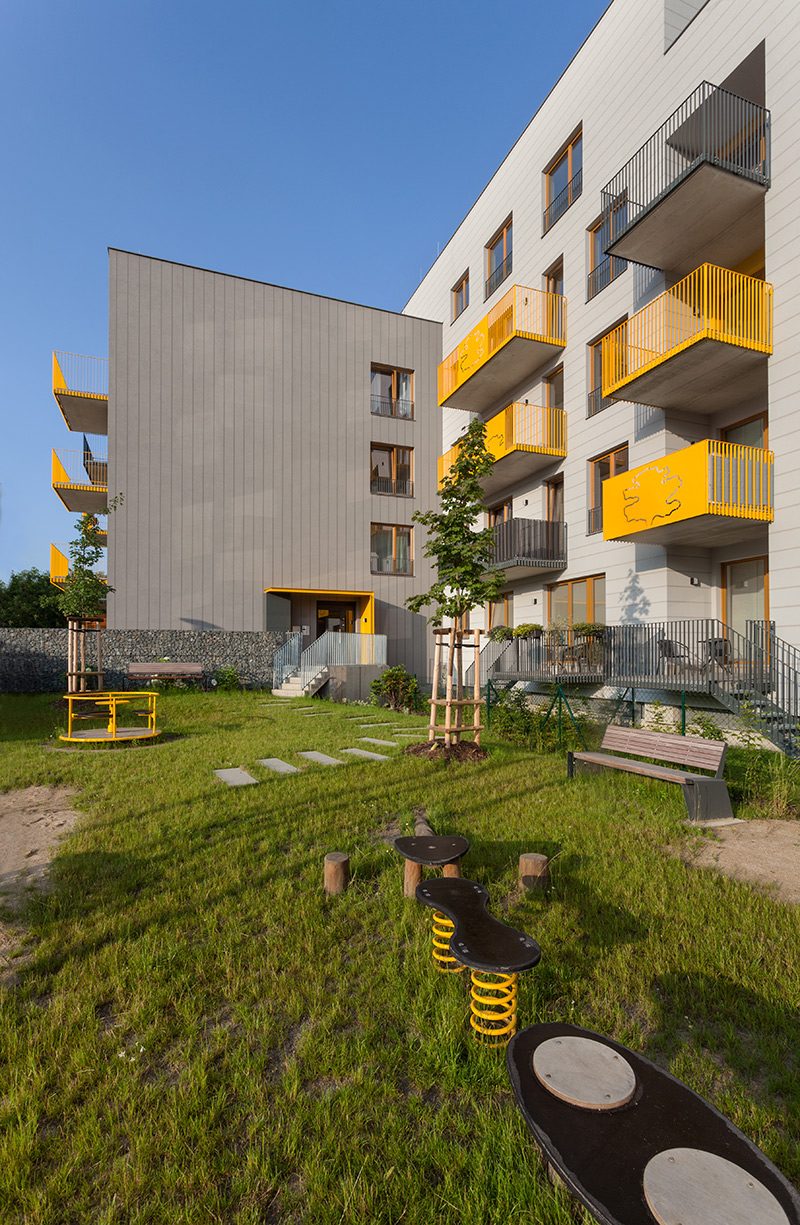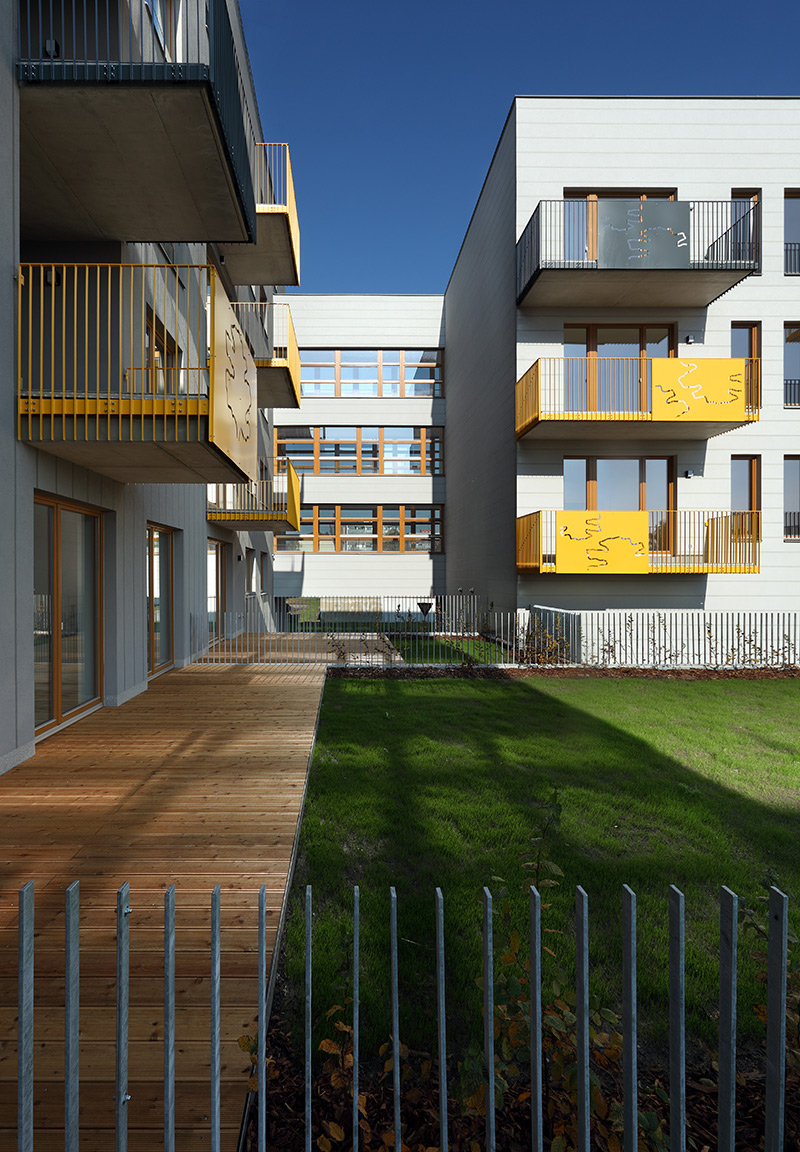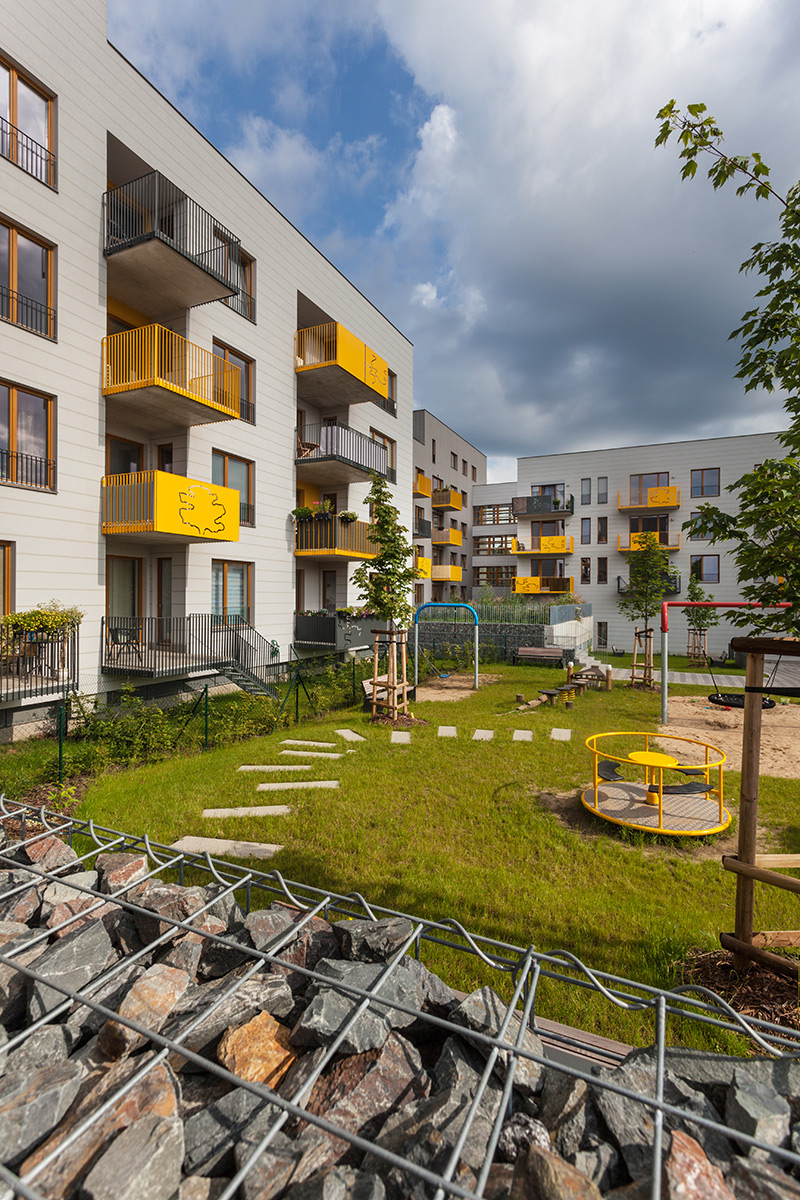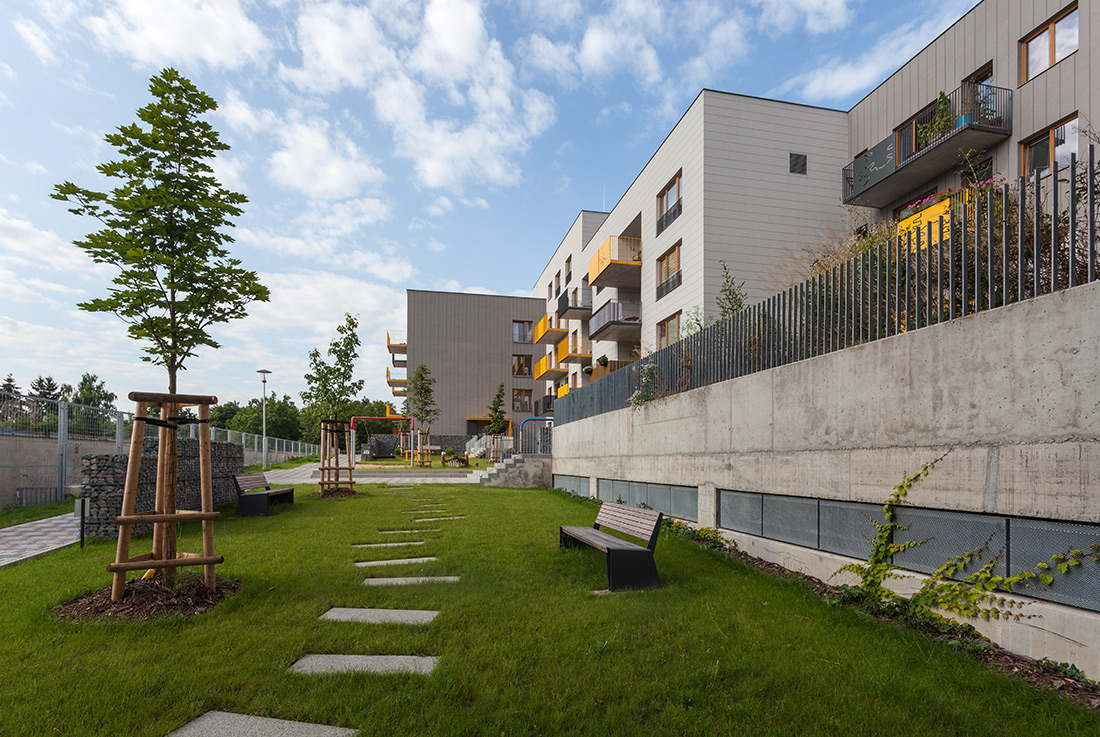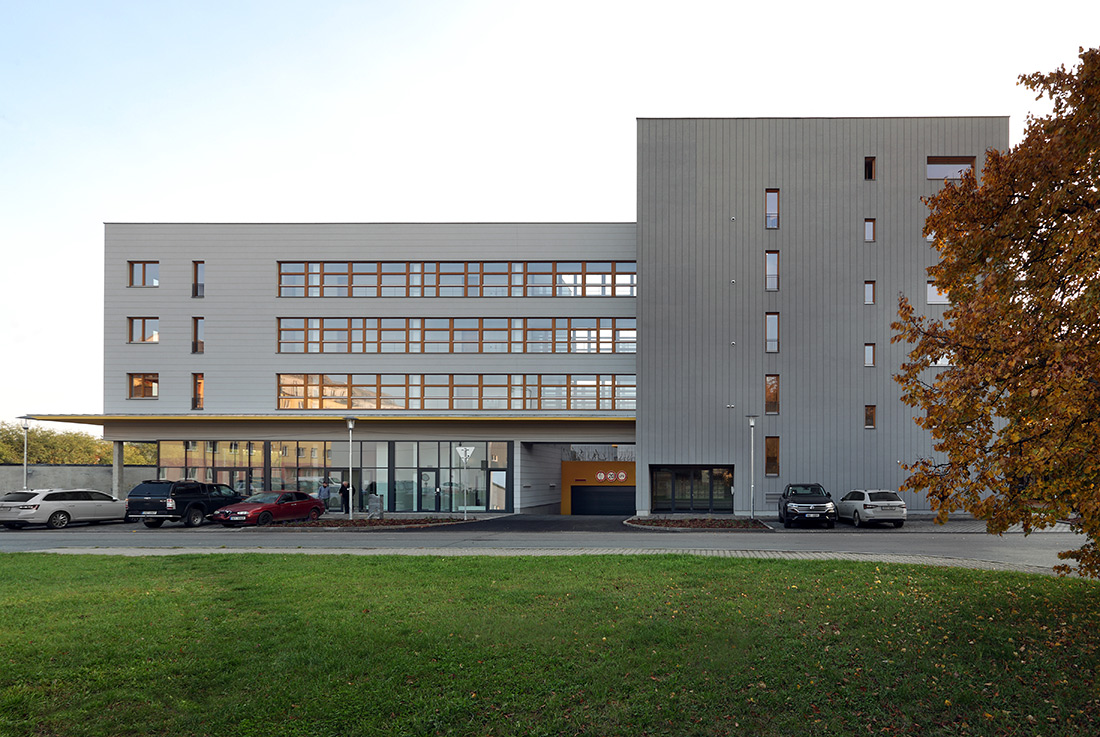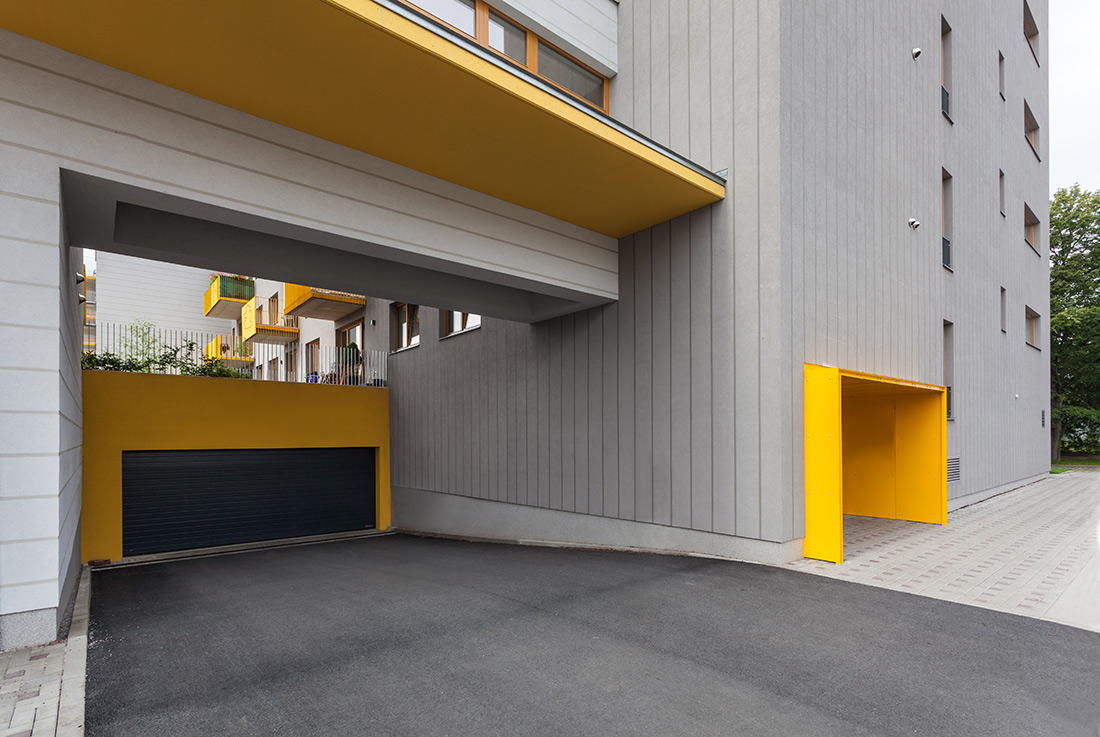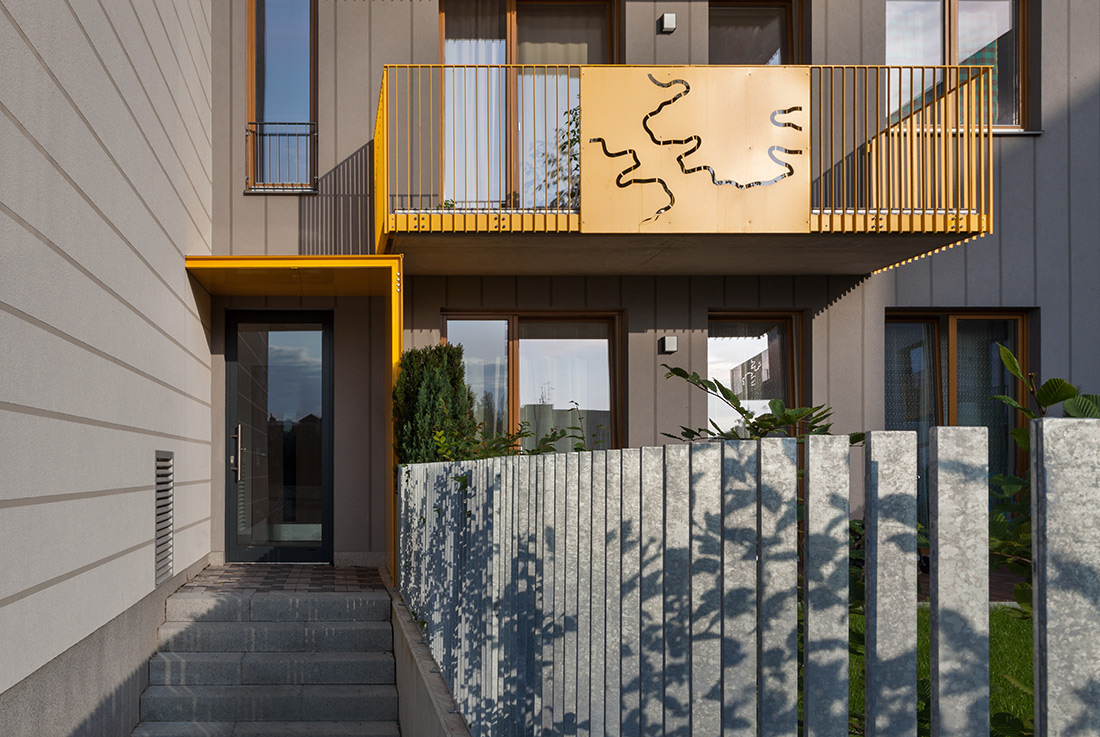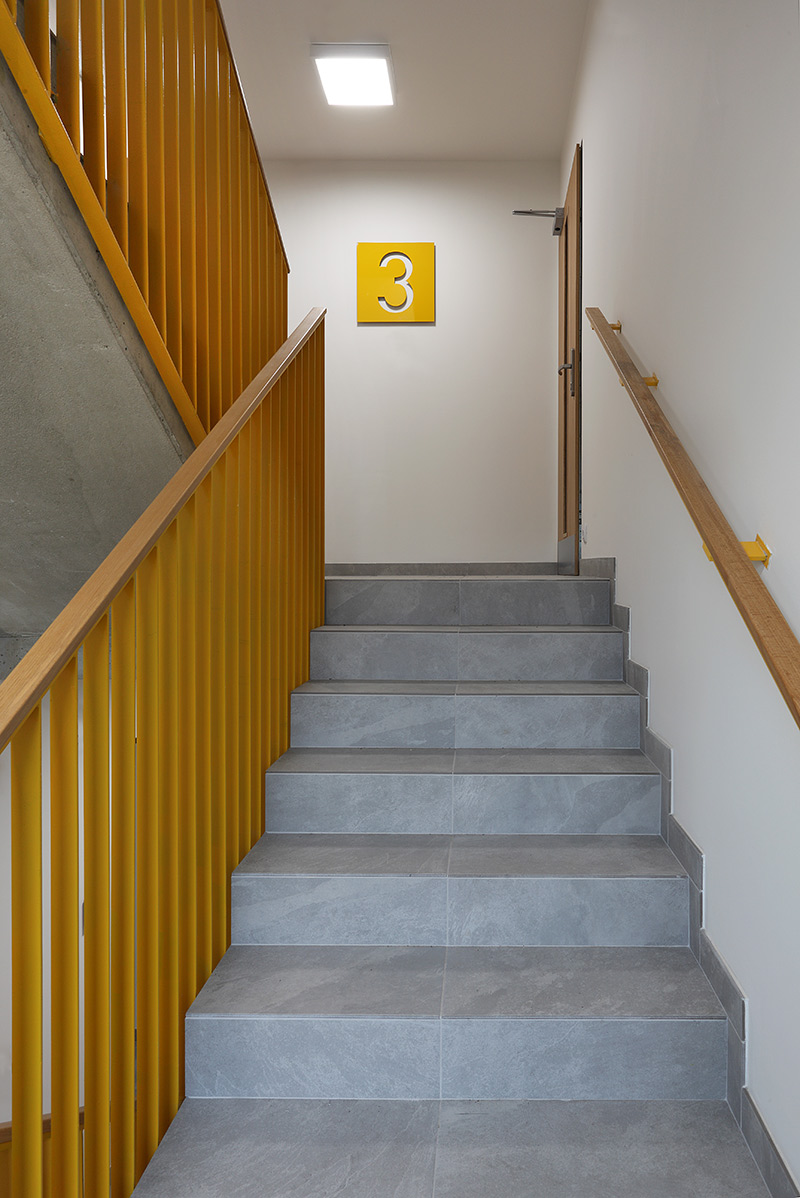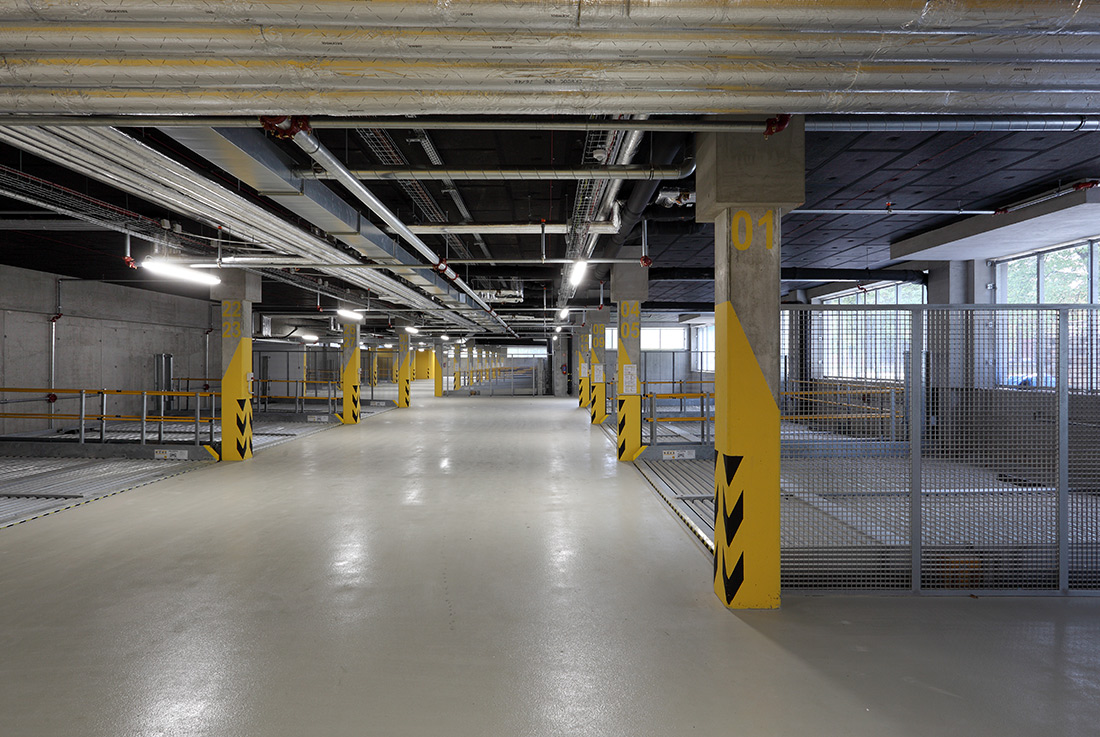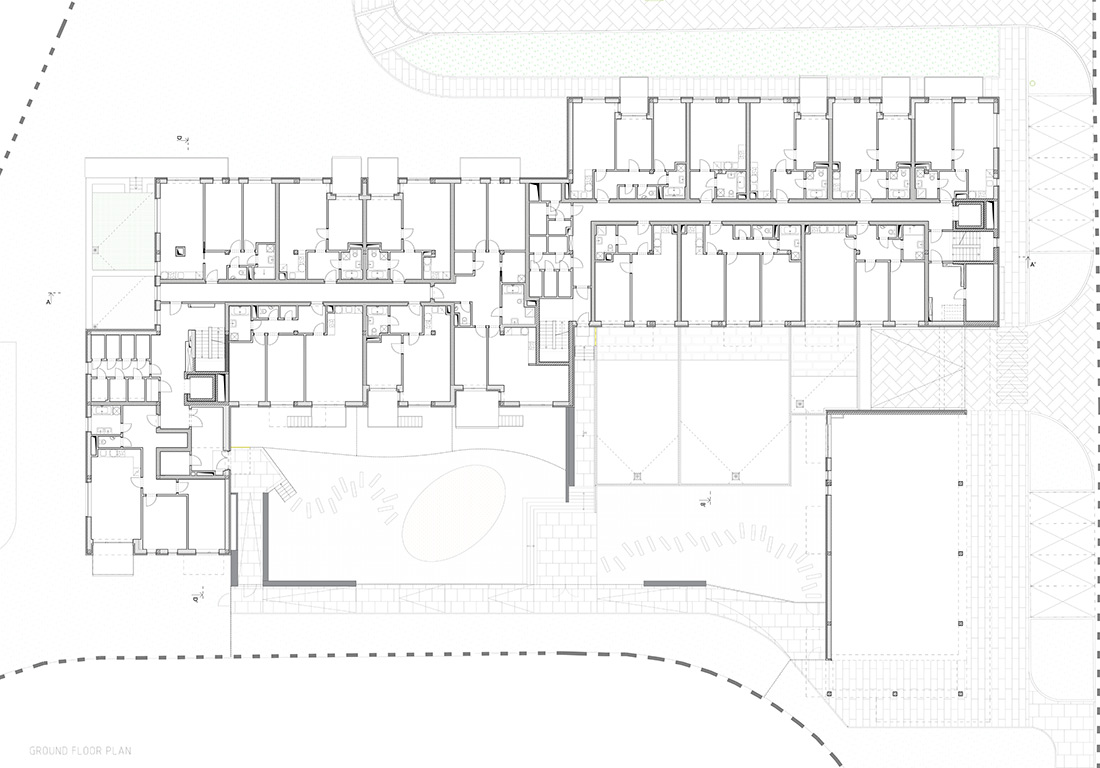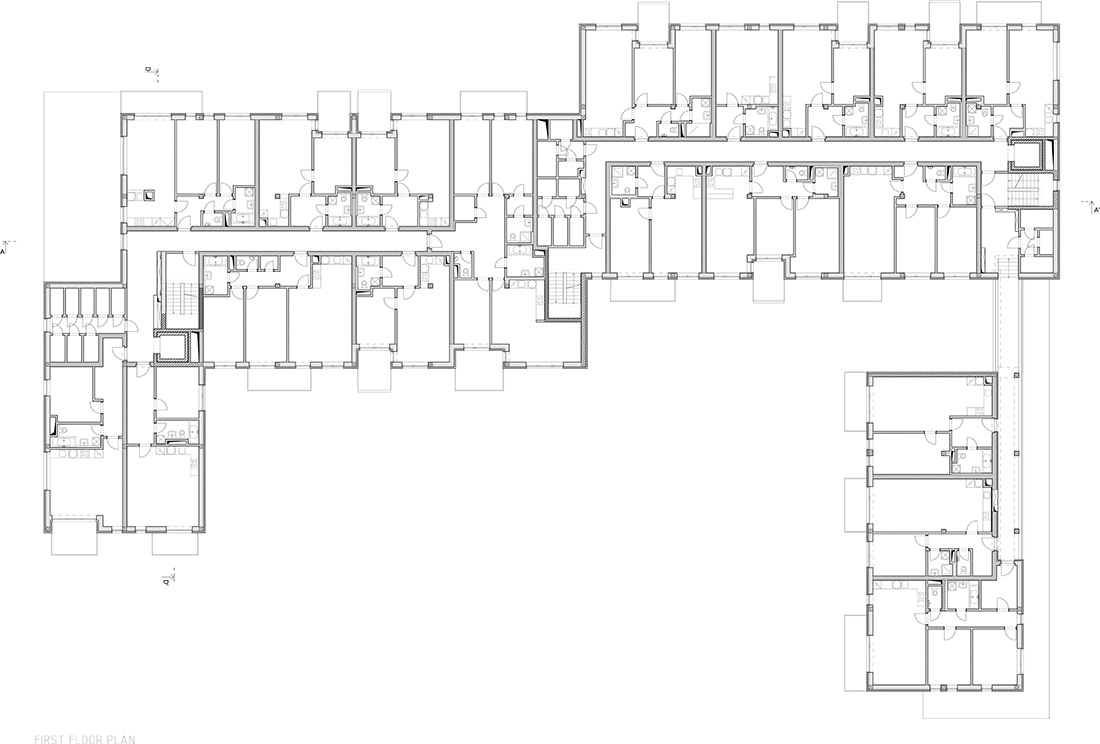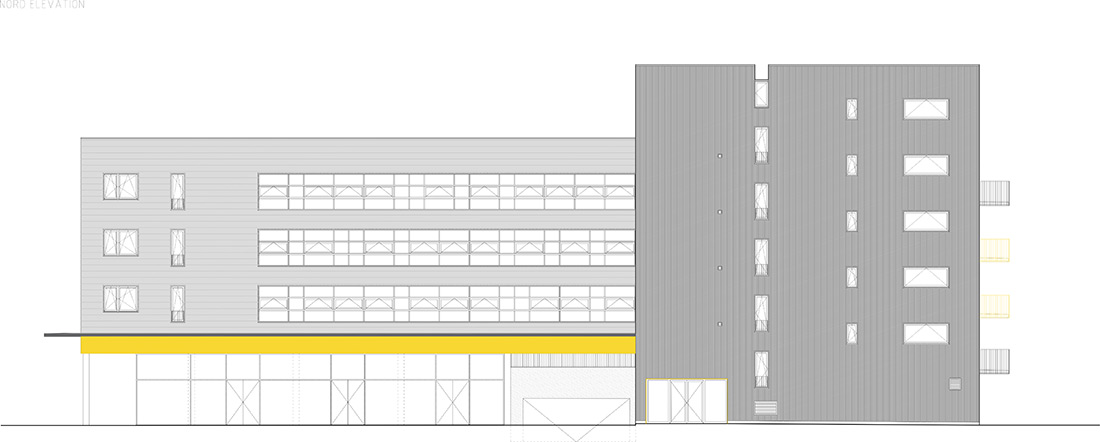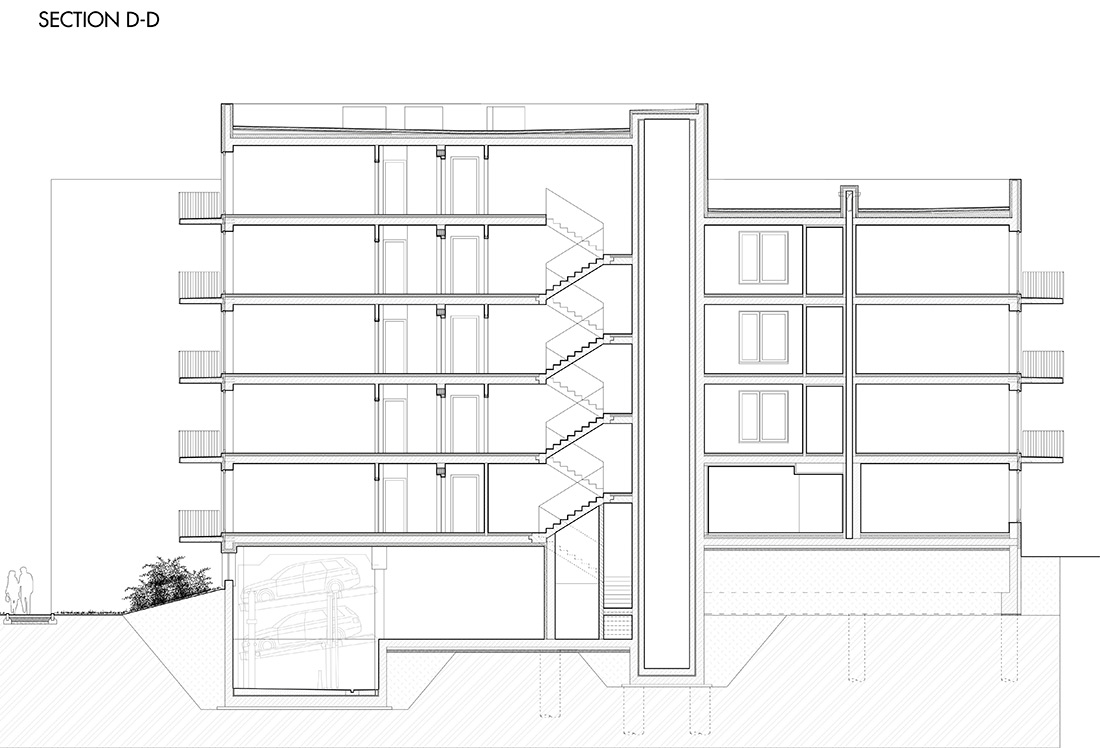 Credits
Architecture
TaK Architects; Marek Tichý, Klára Tichá
Client
Nové byty Čelákovice
Year of completion
2021
Location
Čelákovice, Praha – východ, Czech Republic
Photos
Jiří Hellfert
Project Partners
Polabská Stavební cz S.r.o.
Related posts
Powered by