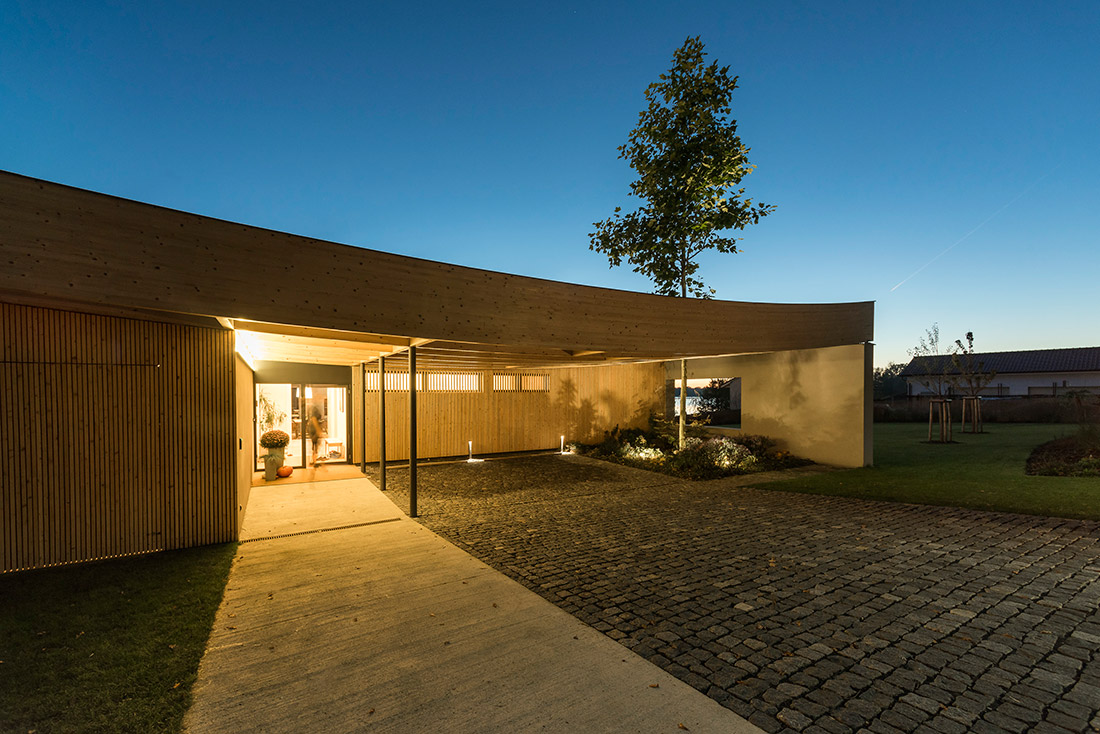 The house on the shore of the Jesenice dam close to Cheb was designed for a young family of four. The owners are keen yachters, and a place close to a shore was their big dream. The love for boats was a crucial theme for the design of the house ever since the beginning. We knew that adding a jetty and a small berth was not sufficient, but we searched for a motive from the beginning; a motive that would symbolize the substance of a boat structure featuring generosity and calm certainty of stability. Wood became the primary material connecting the tradition of shipbuilding to the intimacy of homely atmosphere. Soft curves of timber trusses span 18 m making the space flowing below open. The volume is divided by boxes inserted into it containing amenities for the habitable part of the house. The rhythm of trusses following a module of 1 m penetrates through the entire house establishing a fundament for the interior structure of the layout. The house is open longitudinally; space runs through the house from the interior to the exterior. The southern front opens the interior to a broad view to the dam's surface. The outer decks – terraces – are connected to the habitable part of the house and, due to ample glazing and beams extending into the interior, the border between the two environments is almost indistinguishable.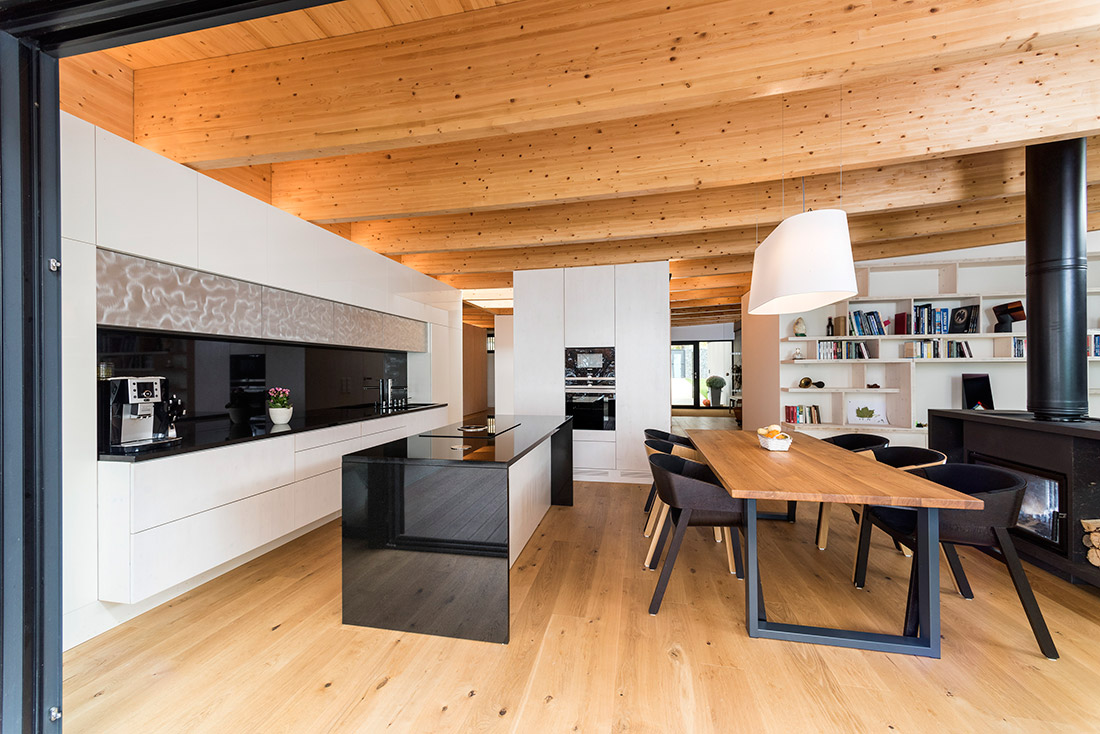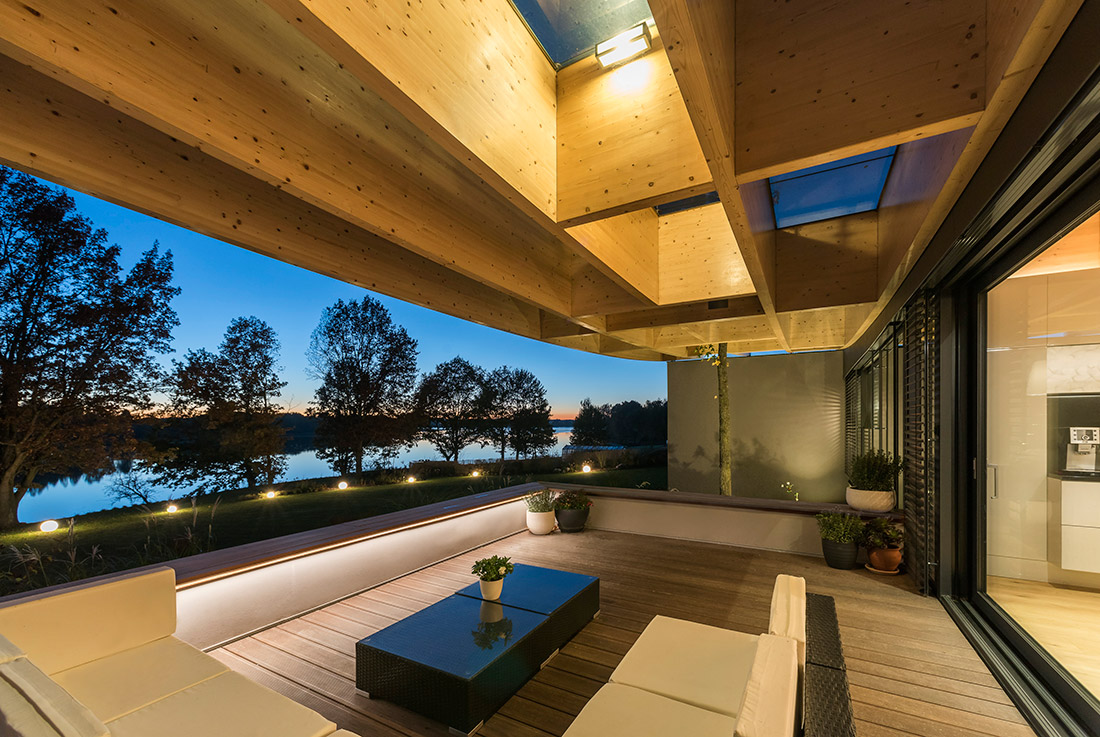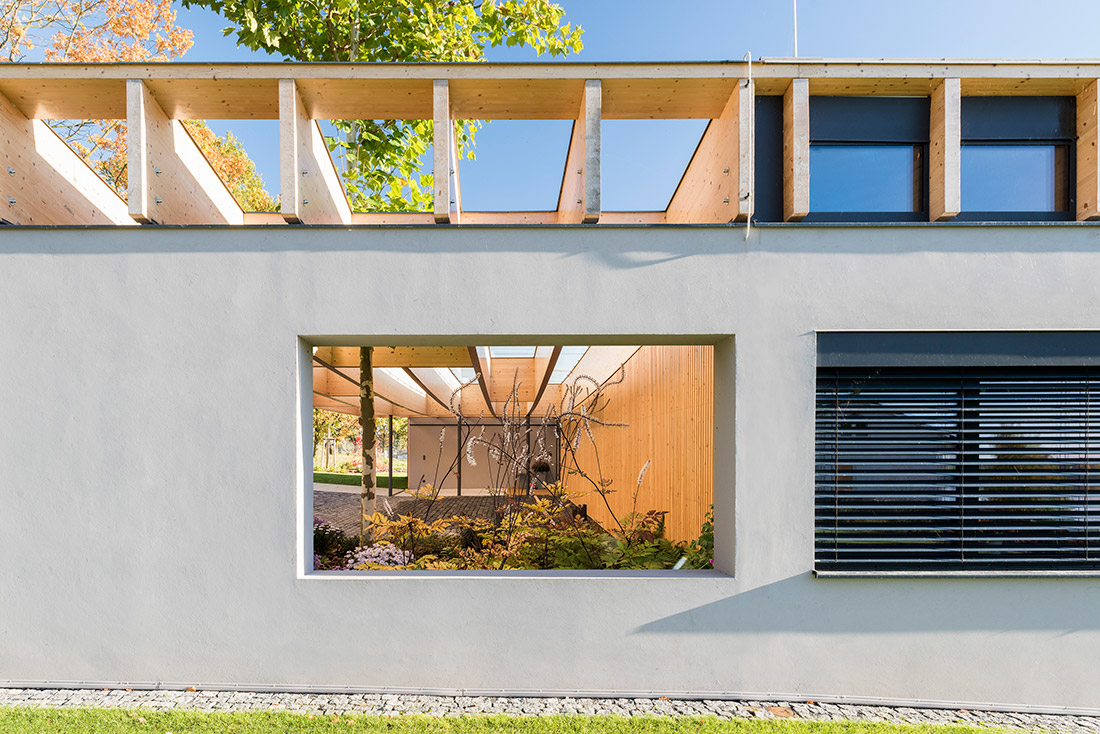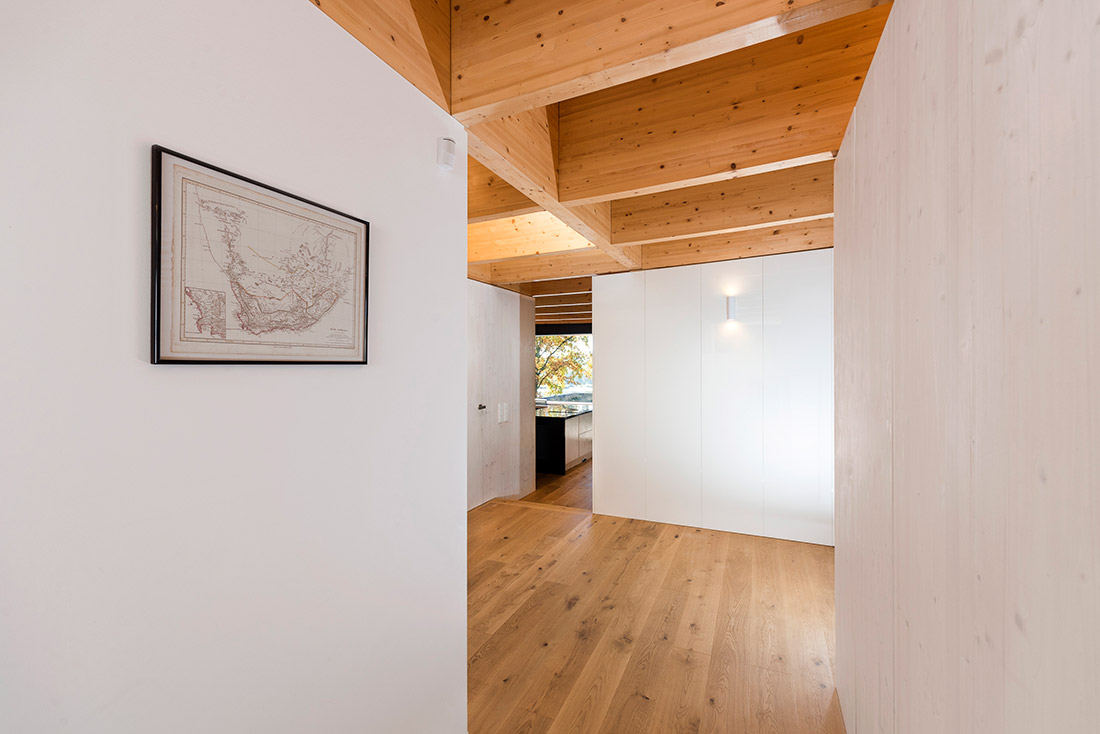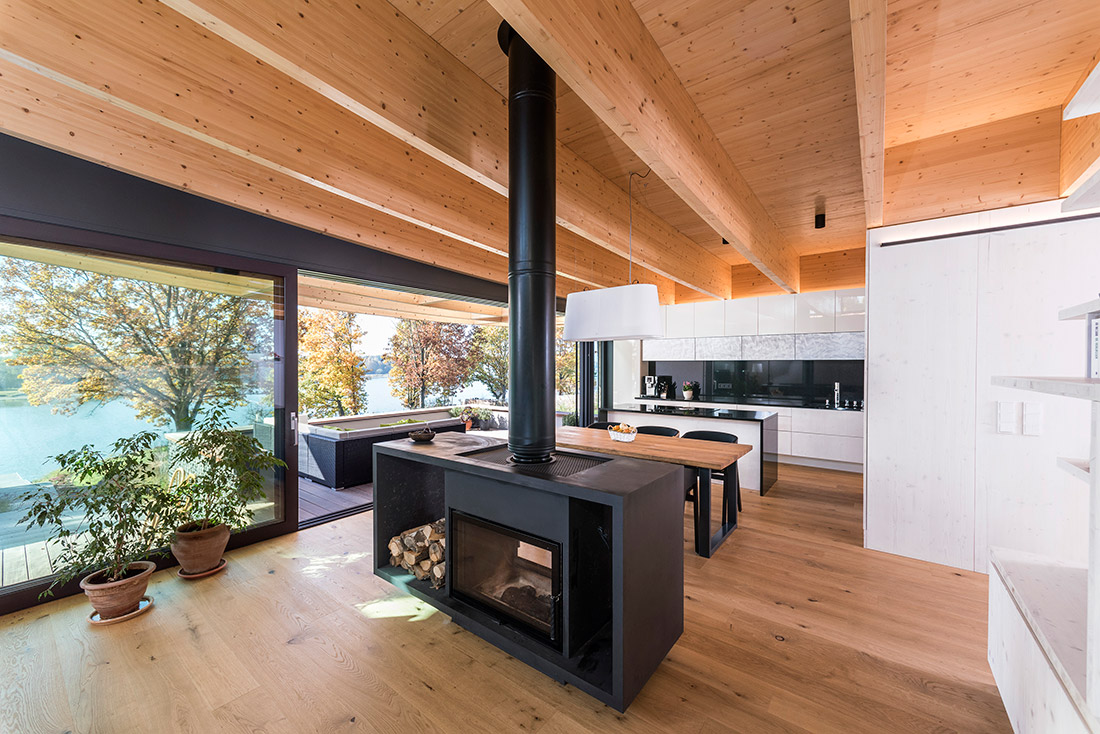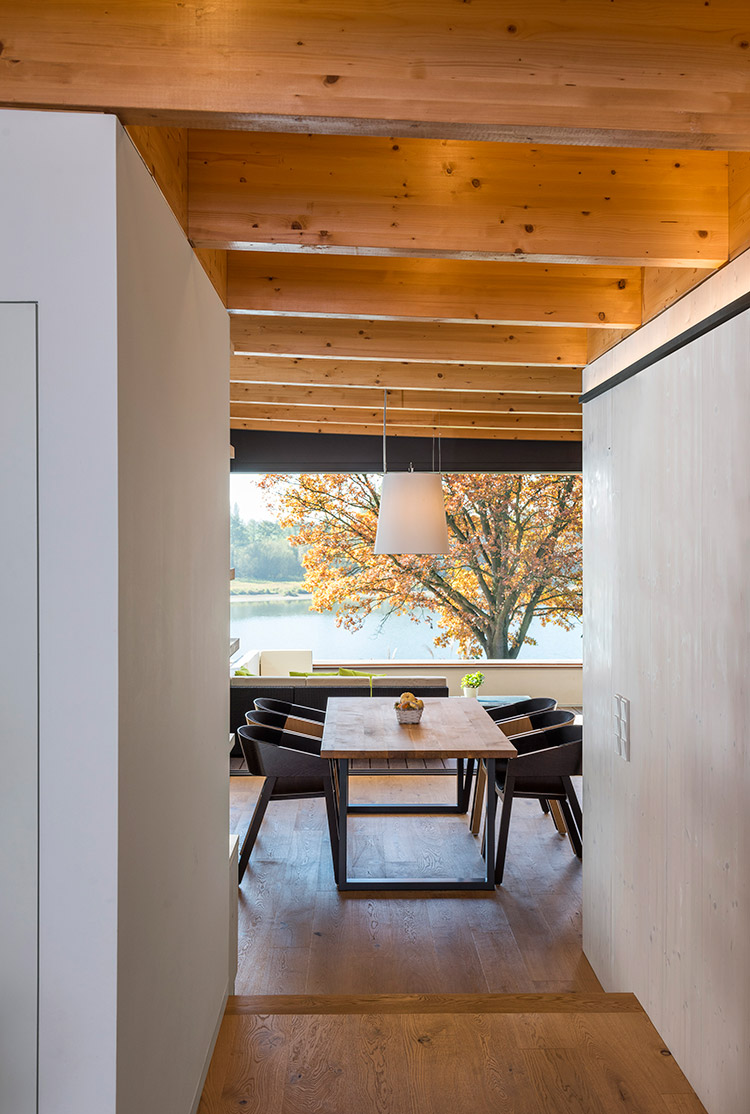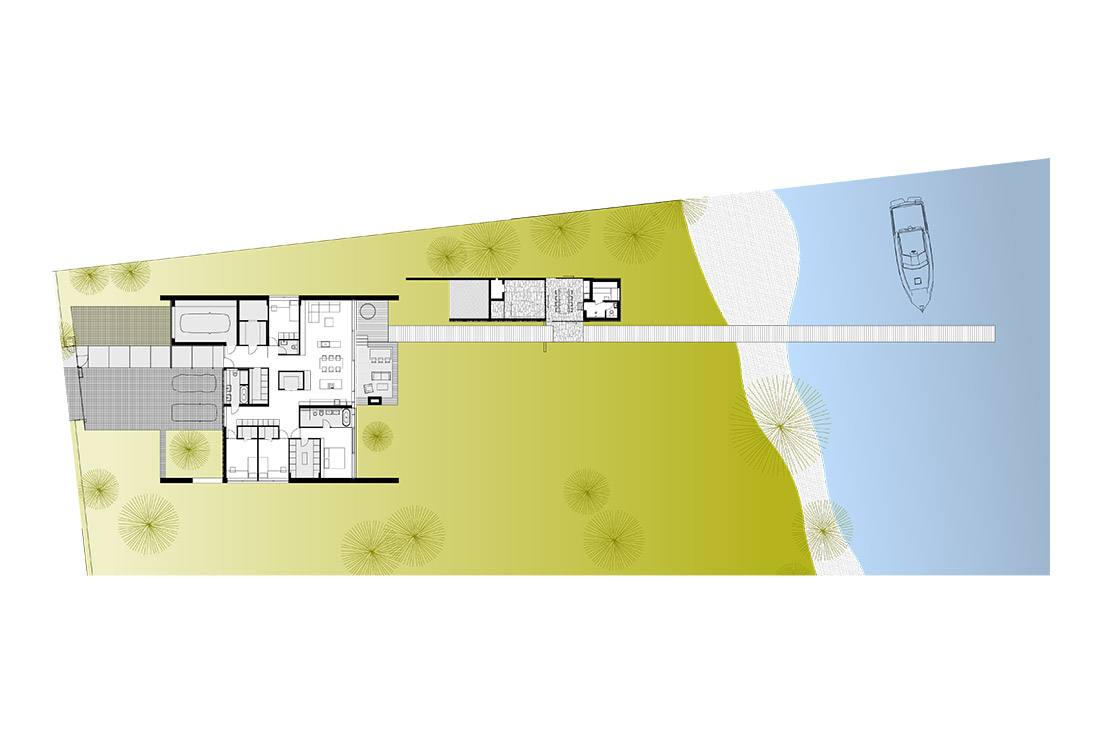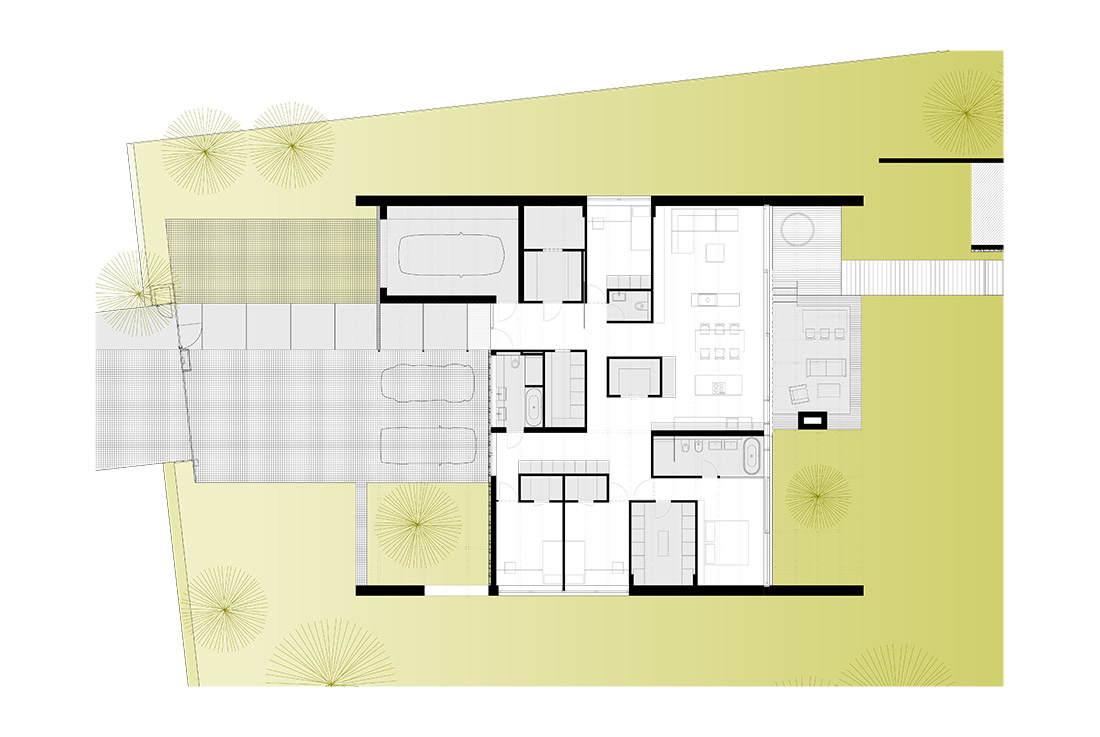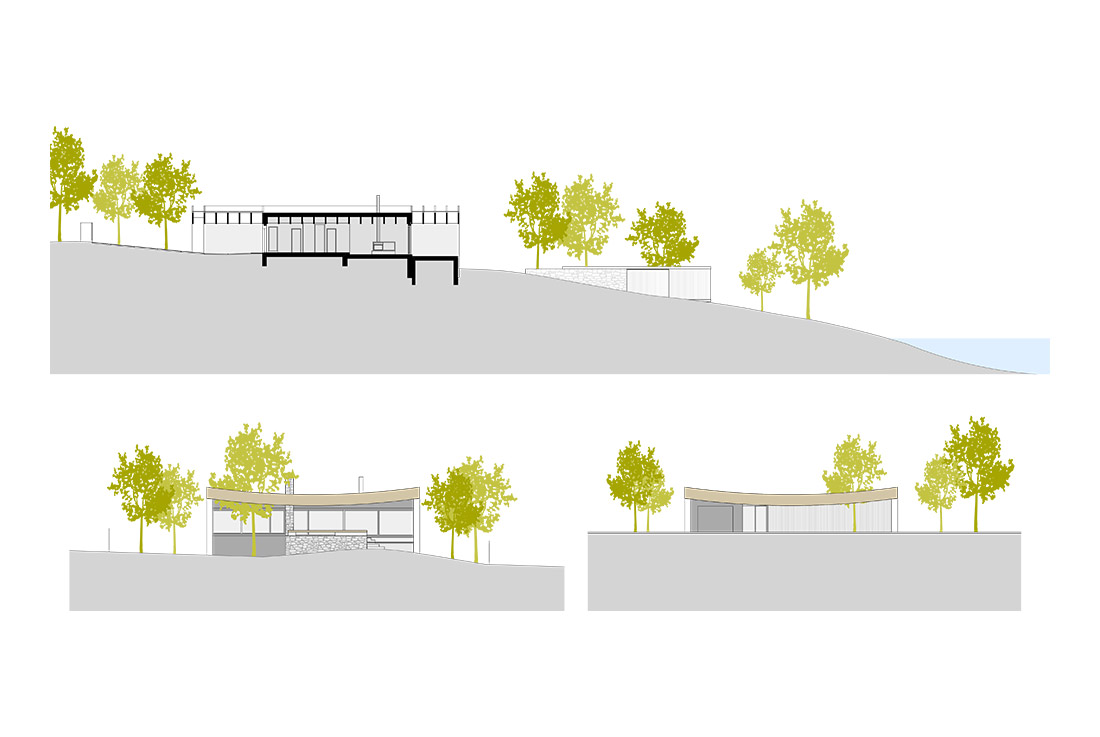 About the author:
The A69 architectural studio was established by three partners (all born in 1969) in the small town of Cheb some twenty years ago. Since then we have several dozen projects and finished buildings to our credit in various locations throughout the Czech Republic.Our designs cover a broad range of projects from interior design to houses, public buildings, health care, and office blocks, up to urban and spatial planning; although a significant number of our projects comprise of dwelling houses from single-family villas to housing developments to apartment blocks.
FILE
Authors: Boris Redčenkov, Prokop Tomášek, Jaroslav Wertig / A69 – architects
Collaboration: Erik Hocke
Main contractor: OMEGA project, s.r.o.
Photos: Petra Hajská
Location: Jesenice u Chebu, Czech Republic
Year of completion: 2017
Total area:
Text provided by the authors of the project.