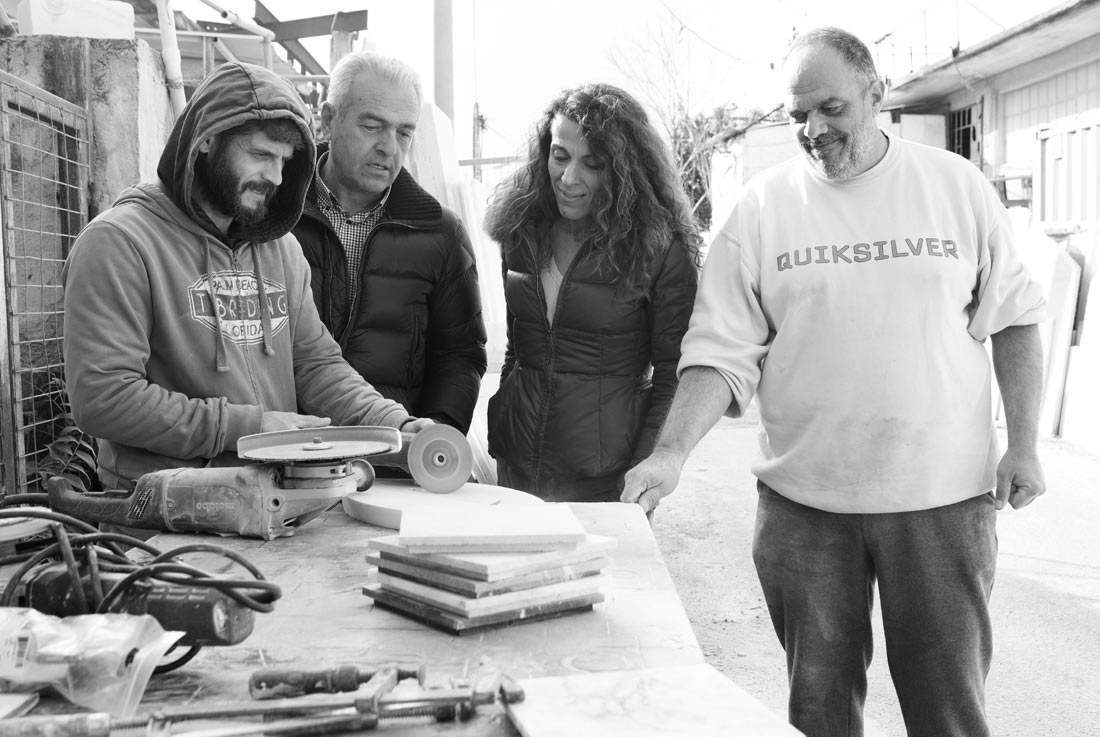 VMD Objects
Studio
Founded by designer and architect Villy Margariti-Dalacoura, VMD Objects encompass a collection of unique products, exploring the properties of natural materials; celebrating the narrative and expressiveness of marble. This translucent stone coalesces into the perfect balance between solid geo-metrics and freedom, austerity and sensuality, dynamism and elegance. VMD Objects combines traditional craftsmanship with the finest quality Greek marble.
Influenced by Greek classical aesthetics and archetypal symbols, VMD objects are characterised by minimal forms and sleek lines. Considering the physicomechanical properties, resilience, and versatility of various kinds of marble, and in the effort to blend structural solutions into contemporary design, only Greek quarries are used: the same timeless marble that was used for ancient sculptural and architectural masterpieces. Bringing her visions to life, Margariti-Dalacoura, created a team of selected sup-pliers and craftsmen who with knowledge, passion, and dedication, extract an object from a single block of marble.
Greece is a source of world-class quality marble; a precious stone characterized for its translucency, which allows light to enter and produce a soft glow giving it a timeless look. VMD Objects uses a selection of distinctive marbles extracted from quarries all over Greece. Both white and other excellent varieties of colored marbles are quarried.
VMD objects are characterised by a high standard of design and quality. Appropriate for domestic and commercial spaces, their elegance, simplicity and geometry, imbue them with a sense of versatility and timelessness. The candleholders, table trays, doorknobs and bookstands can stand alone as striking sculptures or inhabit a space as a group with other interior elements. Aimed at a broad audience, they are intended for every day or formal use. Each piece is produced in a small series; the color and the texture of the stone make each product unique.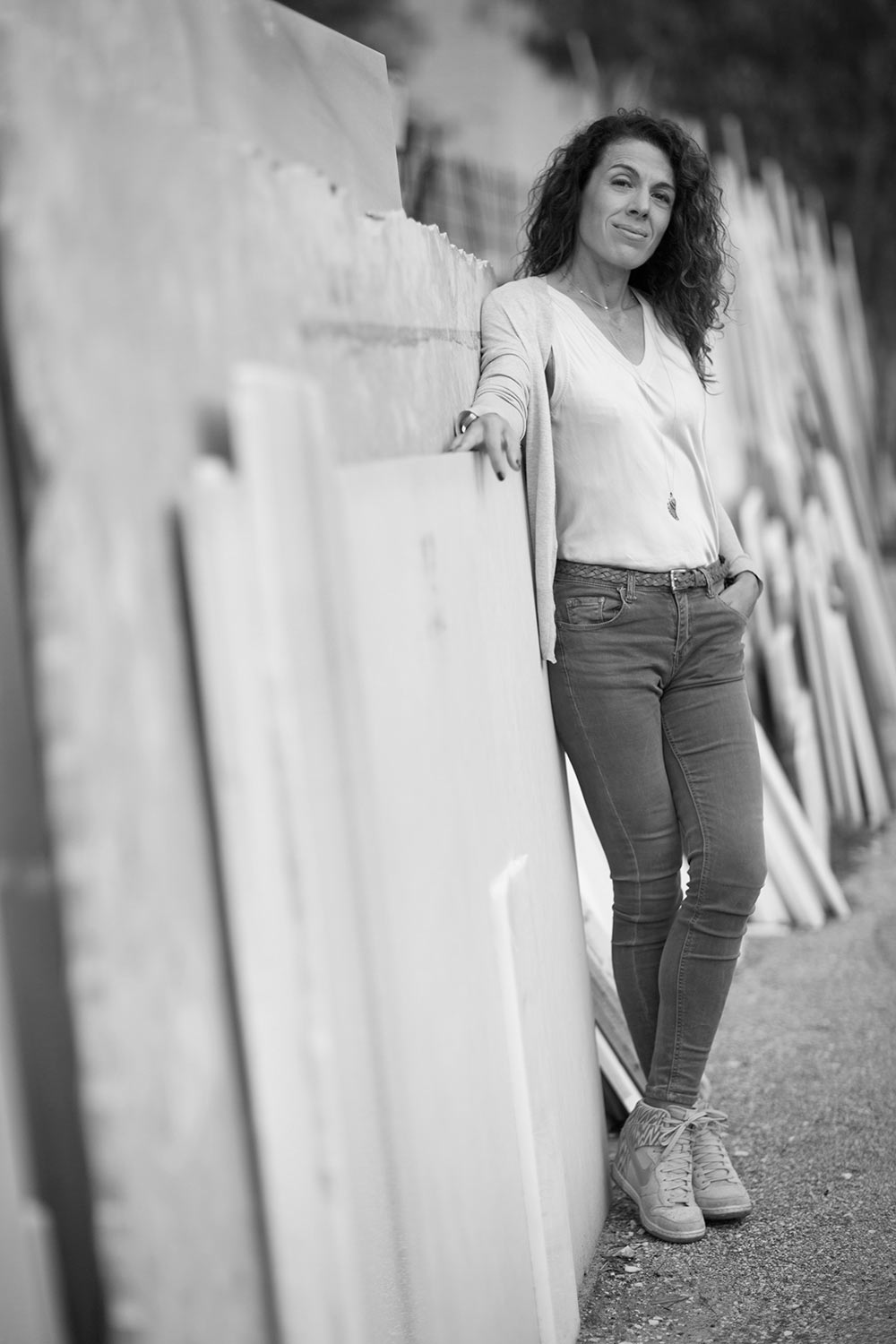 VMD Objects was founded by Athens-based Architect and Designer Villy Margariti-Dalacoura. She graduated in Architecture from the National Technical University of Athens in 1998. Before establishing her own architectural studio in 2008, she worked for 10 years for the renowned company Zege Architects SA. During that time, she was commissioned to design and manage a wide range of projects, from concept design through to project completion in multiple disciplines and locations in Greece (The Peloponnese, The Cyclades, The Dodecanese and The Ionian Islands). Her professional experience encompasses a wide array of building types on both new-builds and renovations, including traditional, institutional, commercial and residential facilities. She has a special interest in restoration work. While always taking pride in her Greek heritage, Margariti-Dalacoura refreshes her point of view, and takes on exciting contemporary architecture, interior decoration, and product design challenges.

Awards