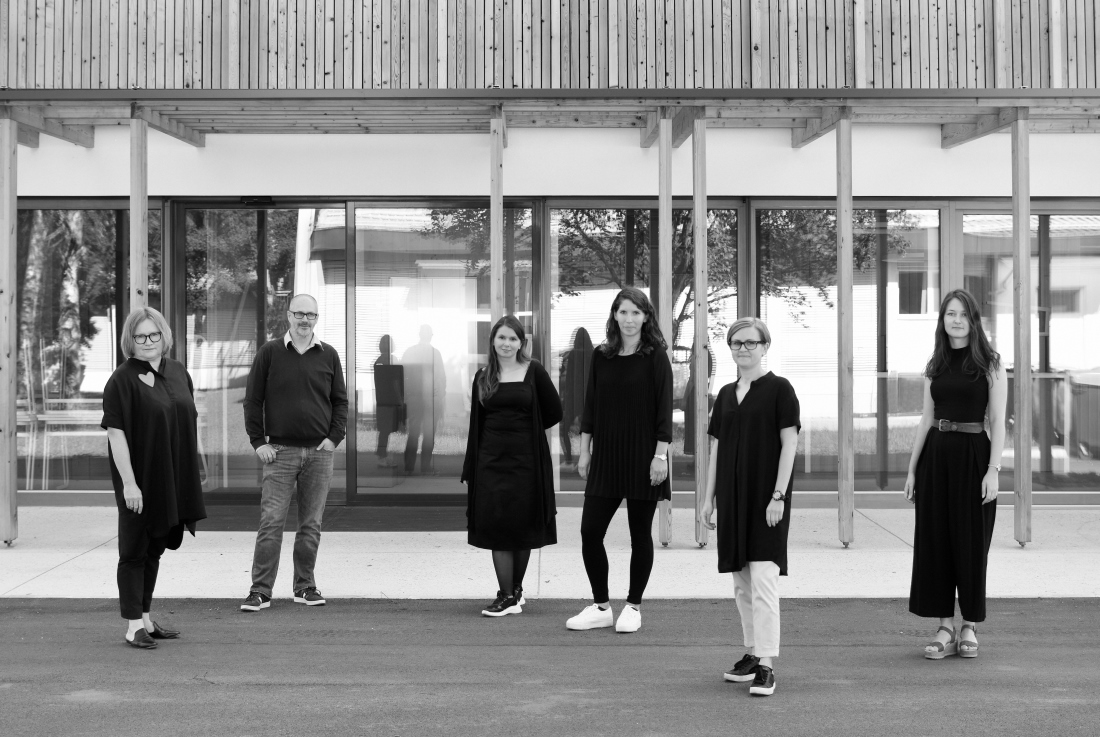 CURK ARHITEKTURA
Studio Curk arhitektura was founded in 2004. Today it employs six architects and has numerous external collaborators. We are all bound by a striving after excellent products, devoted work and professional attitude to our clients.
We plan healthy and bright spaces allowing for the principles of durability and a close link-up with nature as well as built-up milieu. The scope of our work is quite diverse: graphic and product design, interior design, new objects, adaptations, exterior design etc. New know-how and new construction forms are a welcome challenge for us. Smart homes, the latest technology, massive timber construction, zero energy buildings etc. are tasks we are happy to take on. We project in an interdisciplinary way, actively including experts from other areas as well Slovenian artists and designers in the work process. Being aware of a big responsibility that such planning represents, we therefore combine our creative approach with various types of education, with regard to applicable standards and legislation. Understanding of our clients and their needs is a key factor for us.
Planning of objects and interiors pertaining to education has a particular appeal to us. It is an educational process where young people are taught to recognize, experience and understand, and later in their lives themselves create quality spaces.

Awards