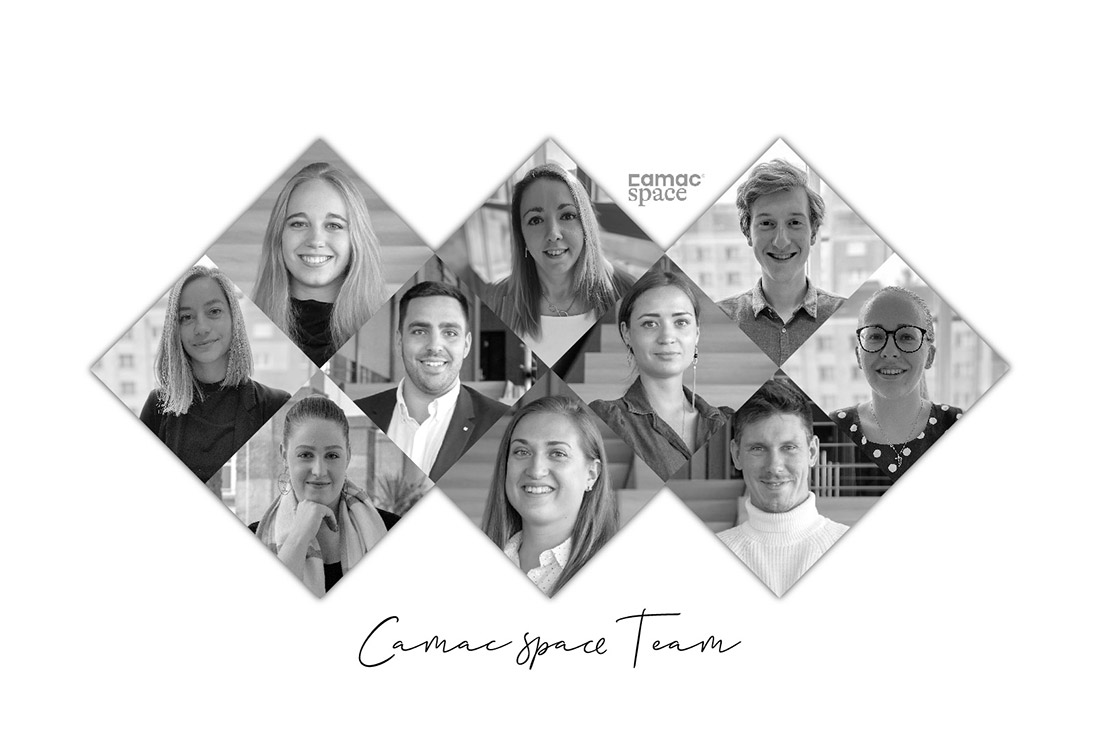 Camac Space, dizajn in izvedba d. o. o.
Camac Space was founded in 2019 by David Oštir, Andrej Fabiani and Manja Križnik in Ljubljana. Their office uses Design and Build approach to create smart and sustainable workplaces that enhance user experience, connect employees, and inspire innovation. The London branch ensures they implement the best and newest practices in their work. They are focused on future of work and always choose holistic approach to designing and building. When planning workplace, users are always at the forefront. For best possible environment for employees, they have two in-house WELL APs. WELL is the only building standard that focuses on health and wellbeing of the building users, not just the building itself. They make sure workplace promotes health and wellbeing, which further improves user experience. CAMAC offers bespoke solutions; therefore, every office is unique and adjusted to maximally support each user. They ensure workplace is agile and can be customized according to company's workflow. We have a member of MCIOB, Chartered Construction Manager, that has demonstrated the required professional competence. The CIOB have a Royal Charter that commits them to work in the public interest.
David Oštir
David is focused on organizational analysis of workplaces and its sustainable development. He is an advocate for and champion of digital technology, and deeply passionate about its potential in the Real Estate industry. At the same time, he is equally driven by sustainable practices that advance resource efficiency and energy management throughout the project lifecycle. He has delivered over 270 million of project across Europe and is a member of MCIOB and has WELL AP accreditation.
Manja Križnik
Manja focuses on change management and wellbeing within workplace. She is also an accredited WELL AP and can help clients achieve Silver, Gold or Platinum building certification. End users need to have a healthy work environment, starting with good quality air, water and ergonomics. She has past experience in construction, specifically in passive fire protection in commercial and residential real estate.
Andrej Fabiani
Andrej was previously Head of Investment and Facilities. His foundations are built on Site Management and Project Management experience and his speciality are office and hotel fit-outs. He delivered over 250 million in Slovenia and London and is well versed in construction laws and responsibilities of each party in the project execution.
| Article | Media | Year |
| --- | --- | --- |
| Idealno zasnovano delovno mesto | HR&M Konferenca, Ljubljana | 2021 |
| Advanced Sustainable Buildings in Smart Cities | EU Tech Chamber, London | 2021 |
Awards