Renovated penthouse apartment in the iconic Mihevčeva skyscraper in Koper, in an open design adapts to the existing load-bearing walls and pillars, and we enter it through the patio on the north side. The design and large sliding windows in combination with uniform pressure completely erase the boundaries between interior and exterior, so the whole works together, allows continuous views from Istria to Julian Alps and the Italian coast, and opening in a pleasant coastal climate, the exterior literally becomes part of the interior and vice versa. Along the south façade there is a master bedroom with a bathroom, a kitchen with a living room and a library, and to the north at the entrance there is a toilet and a guest bedroom with a framed view of the Bay of Koper. Here is an interestingly designed raised bed niche, reminiscent of ships. The selected equipment in the living spaces is also suitable for outdoor use, so it is possible to create different scenarios and ambiences with its movements.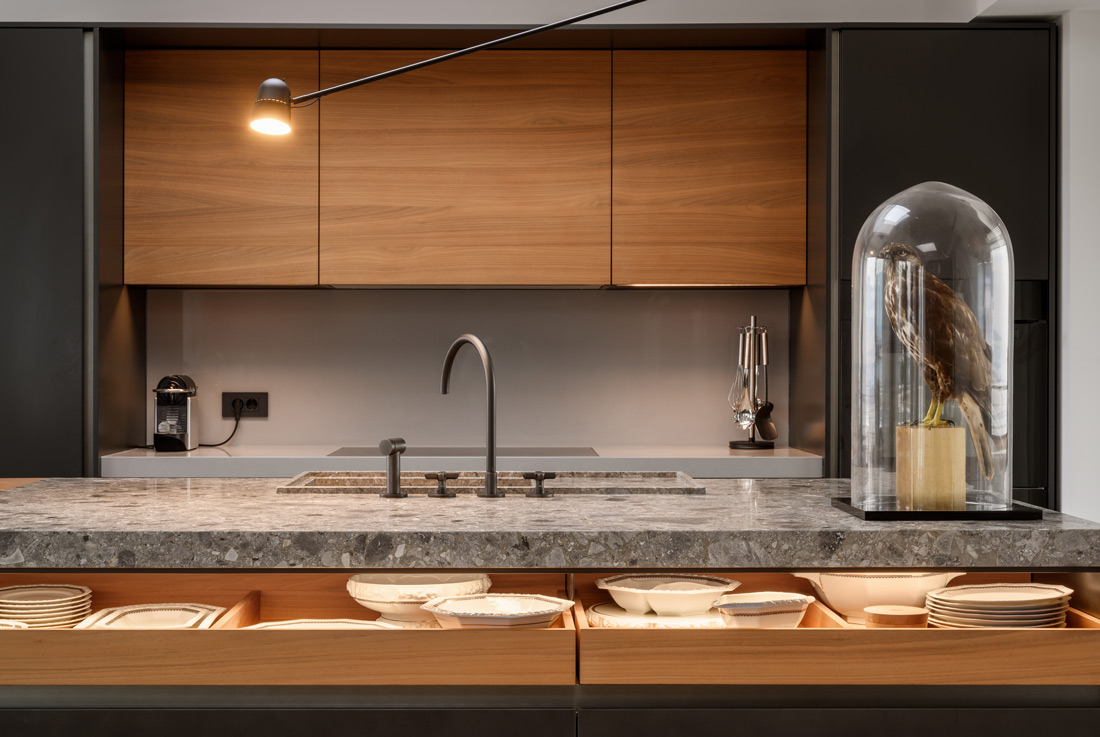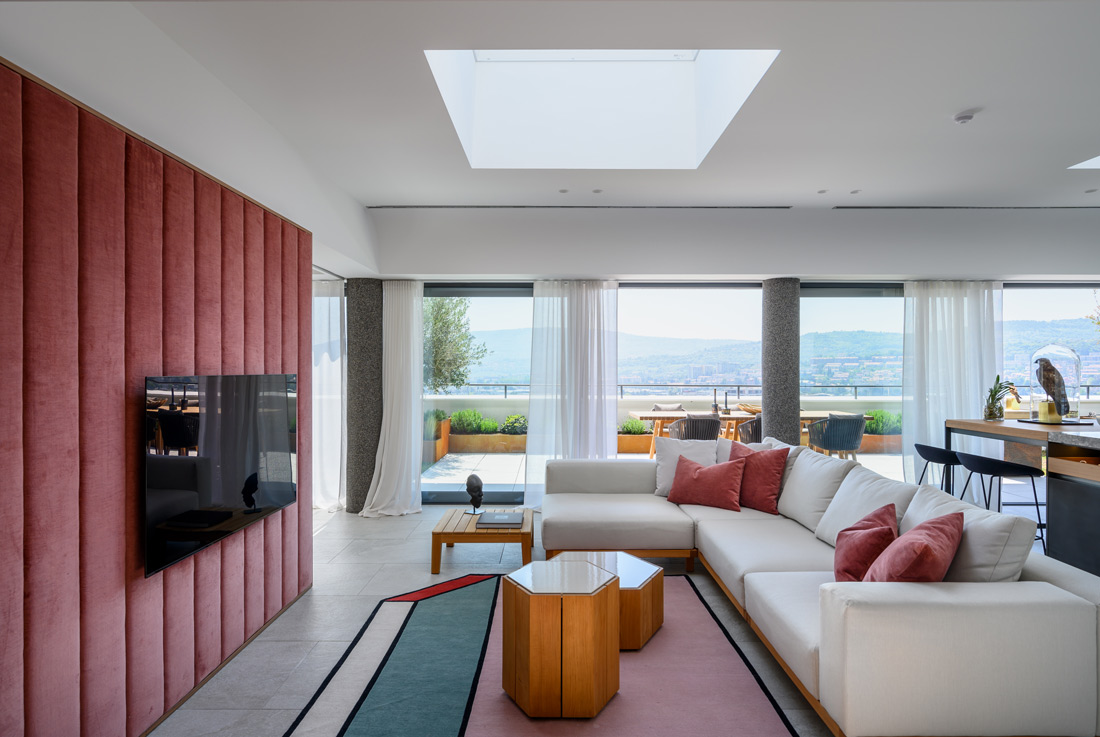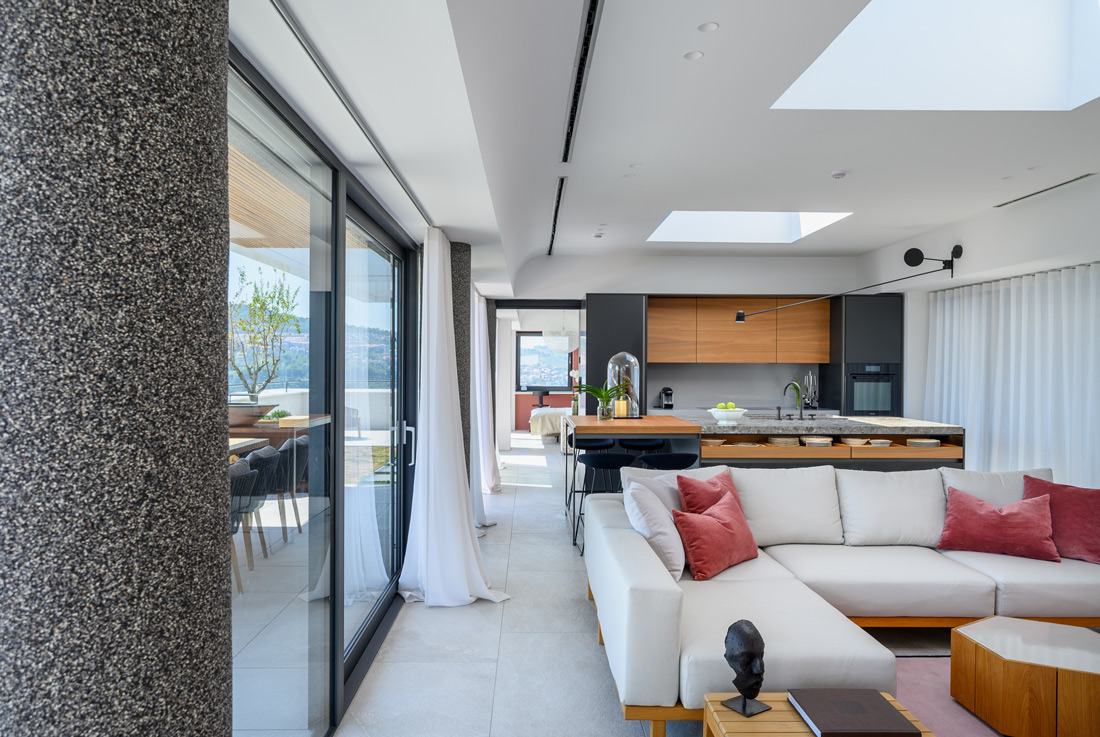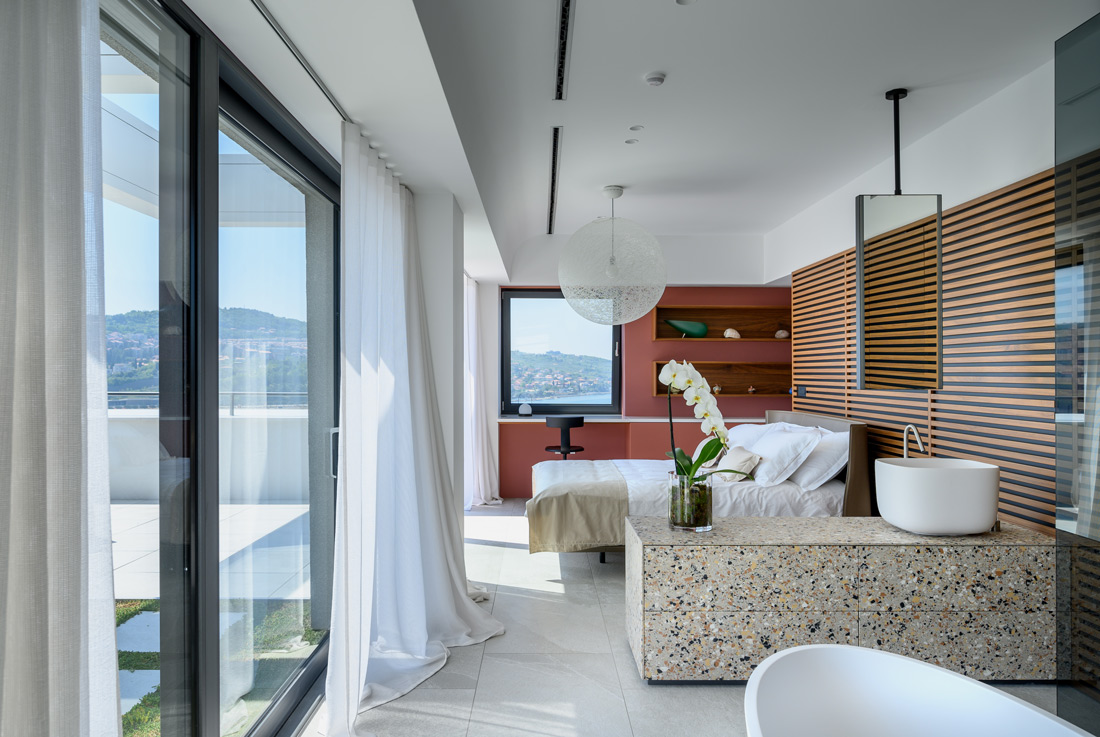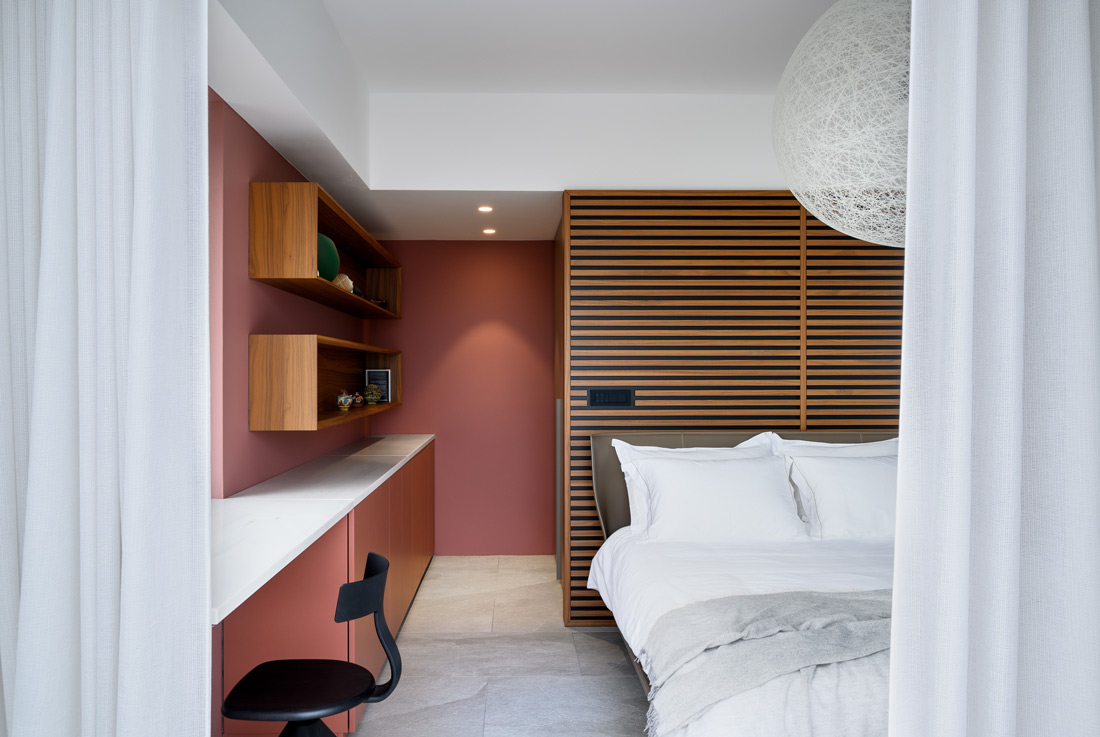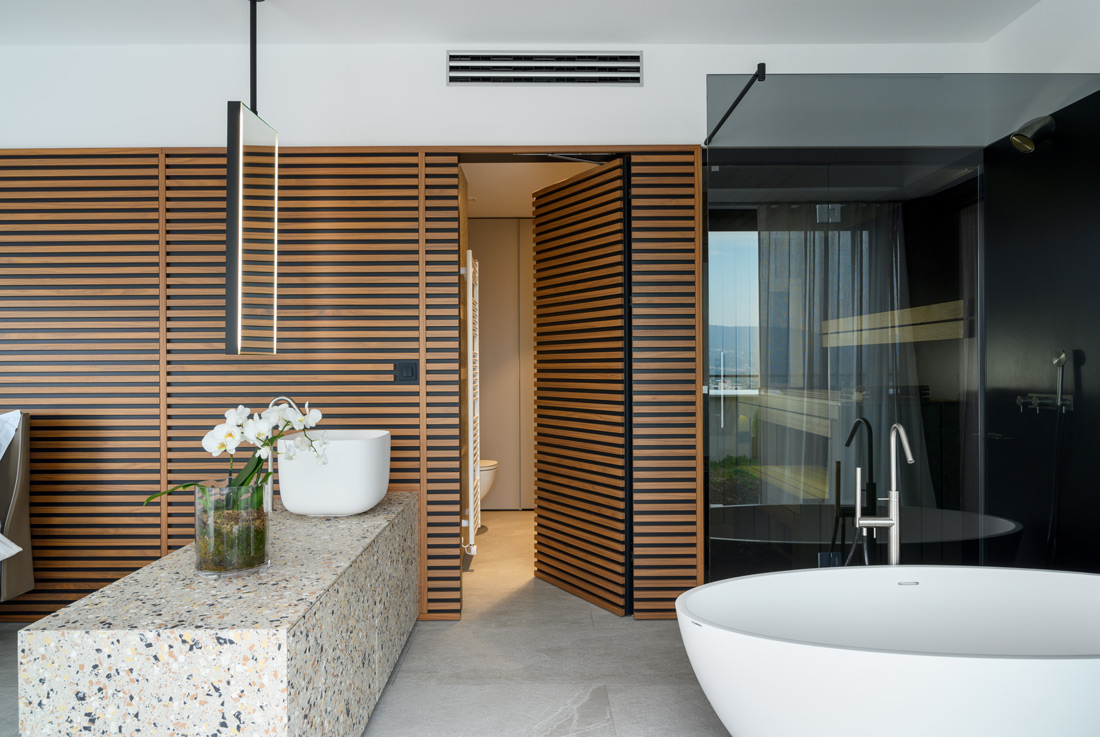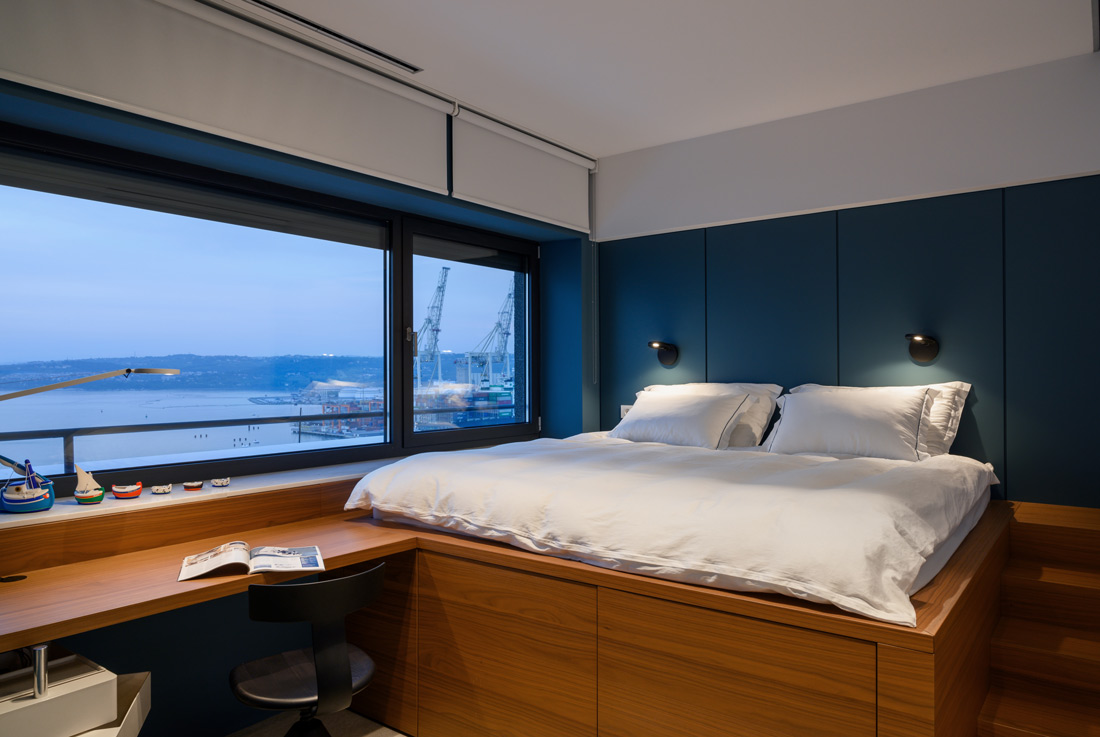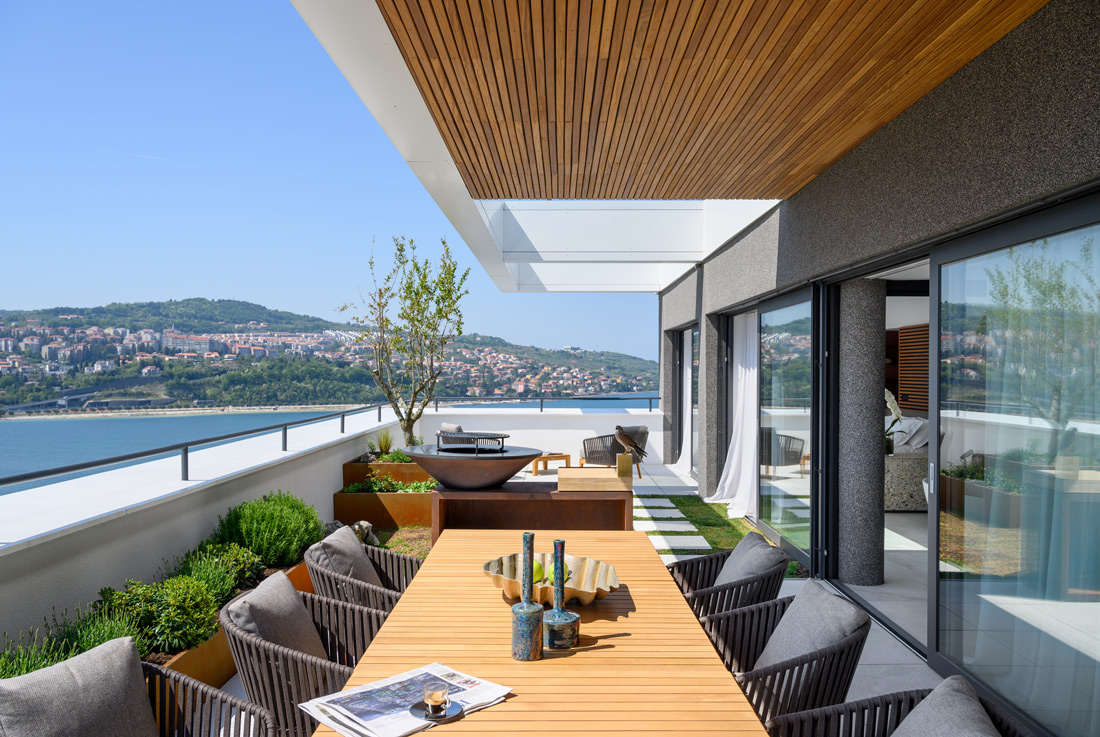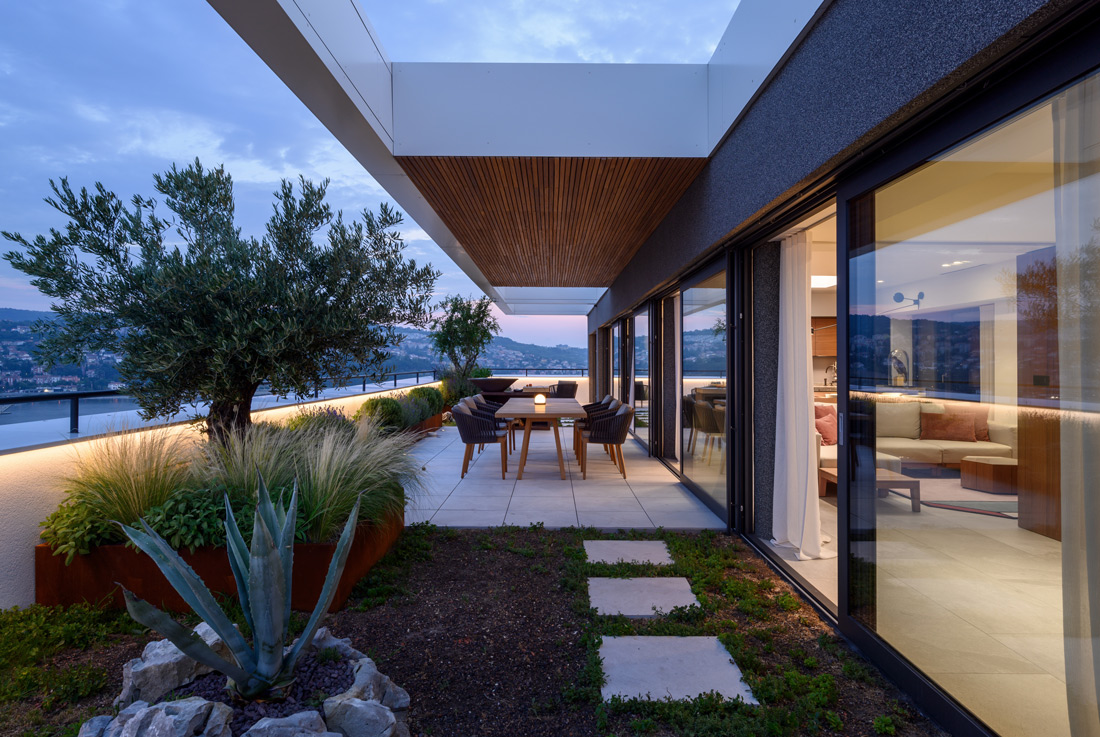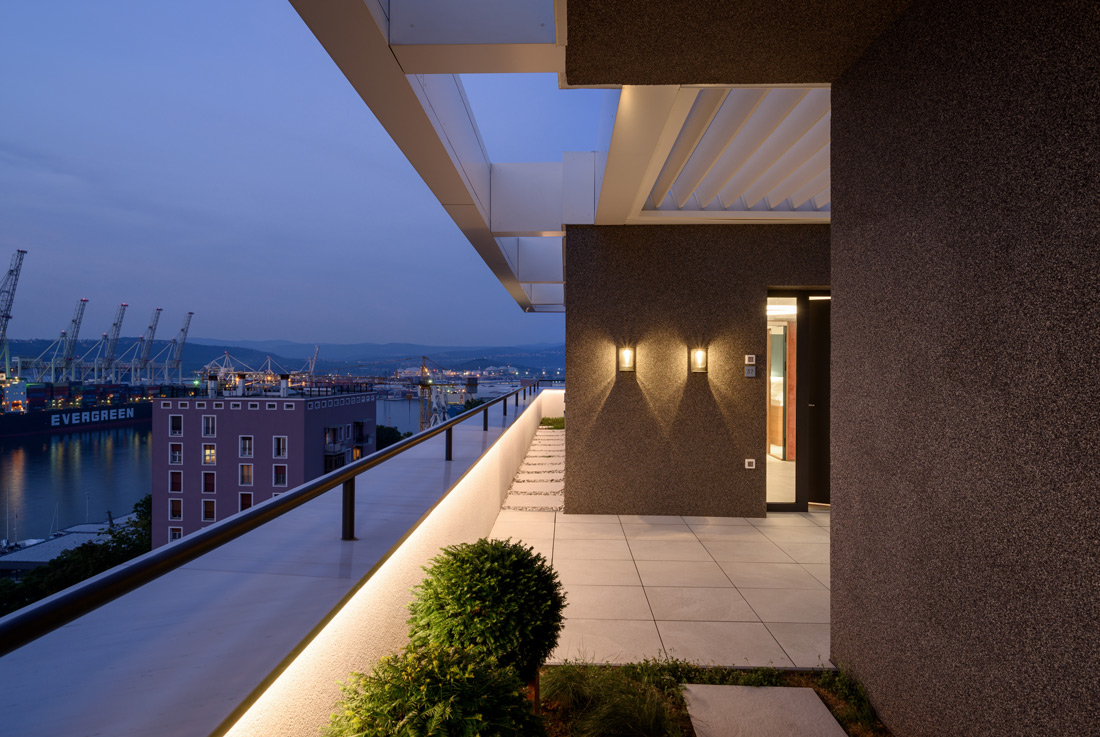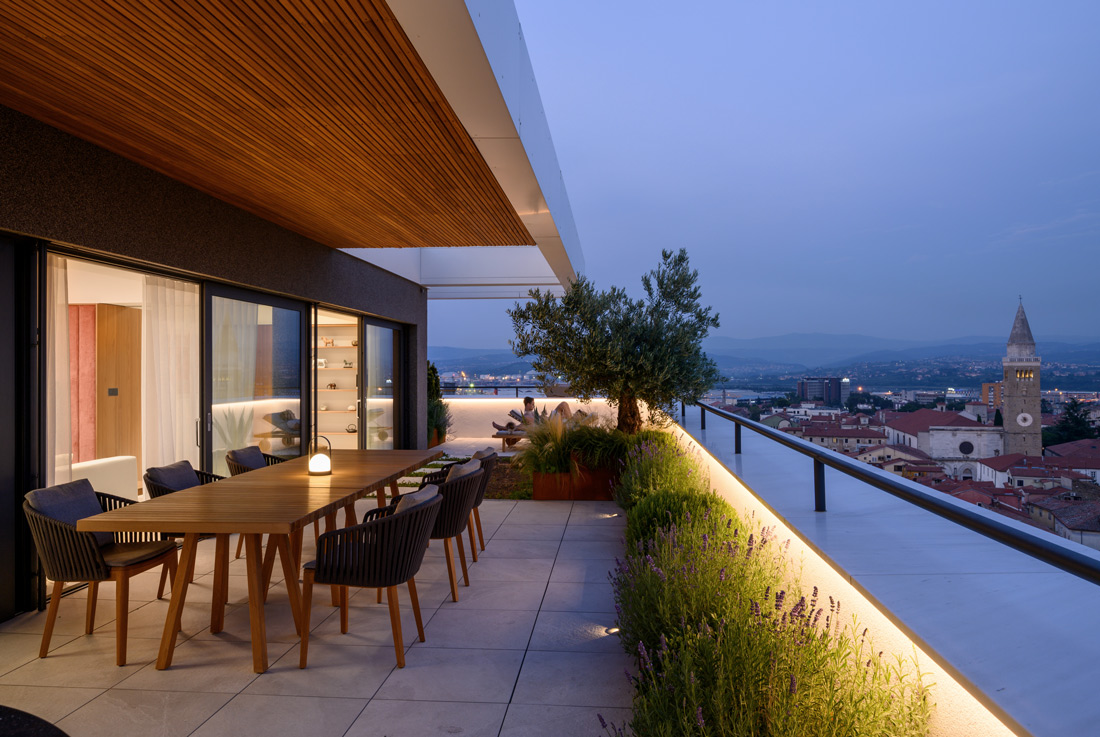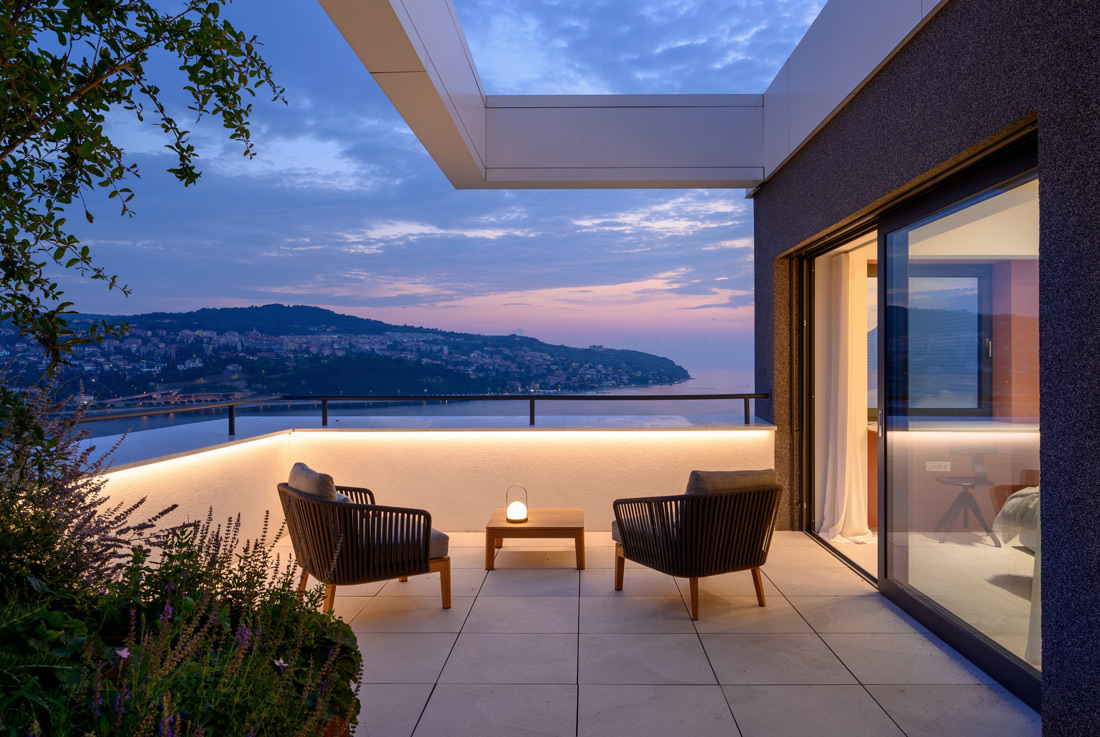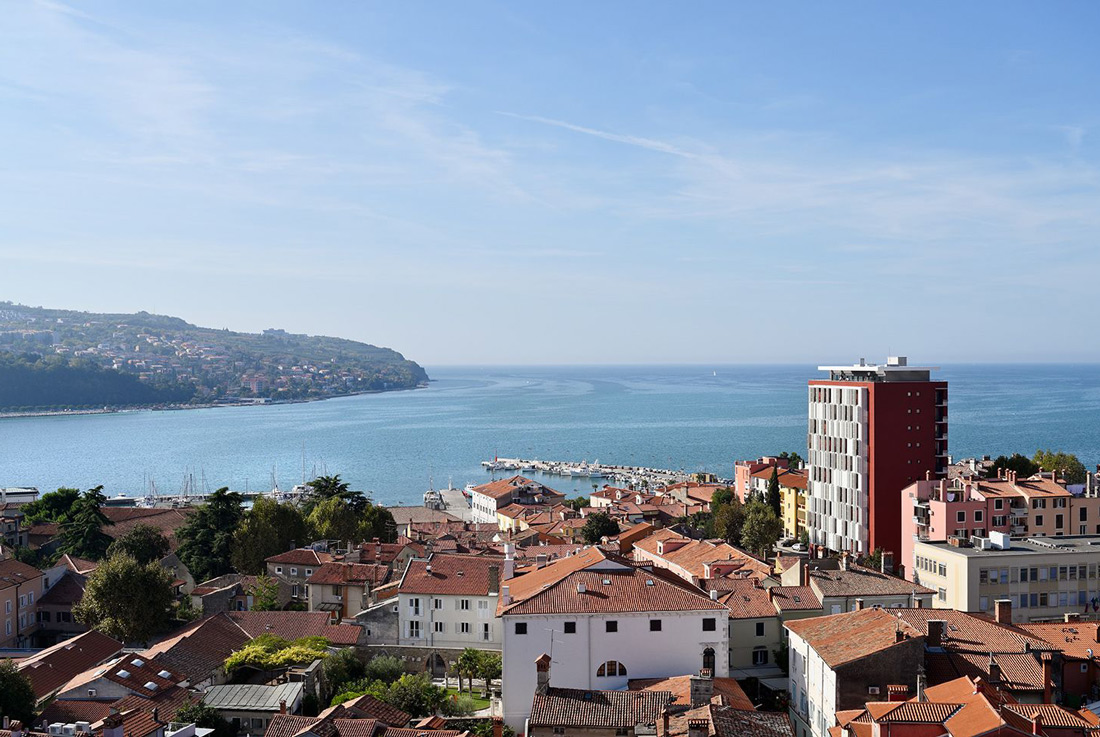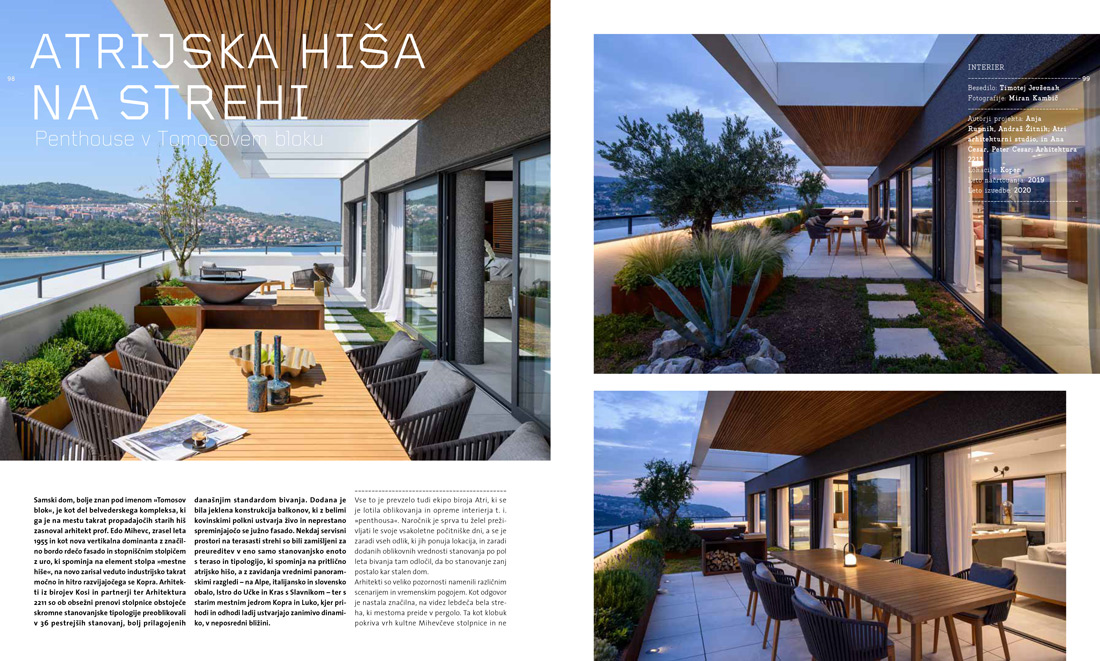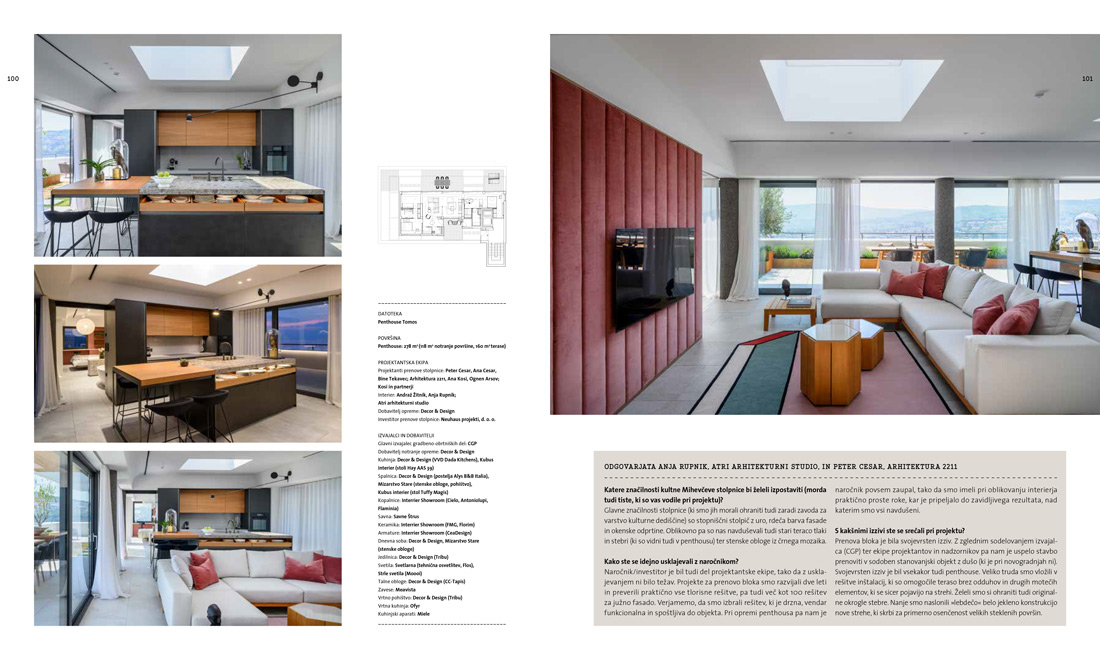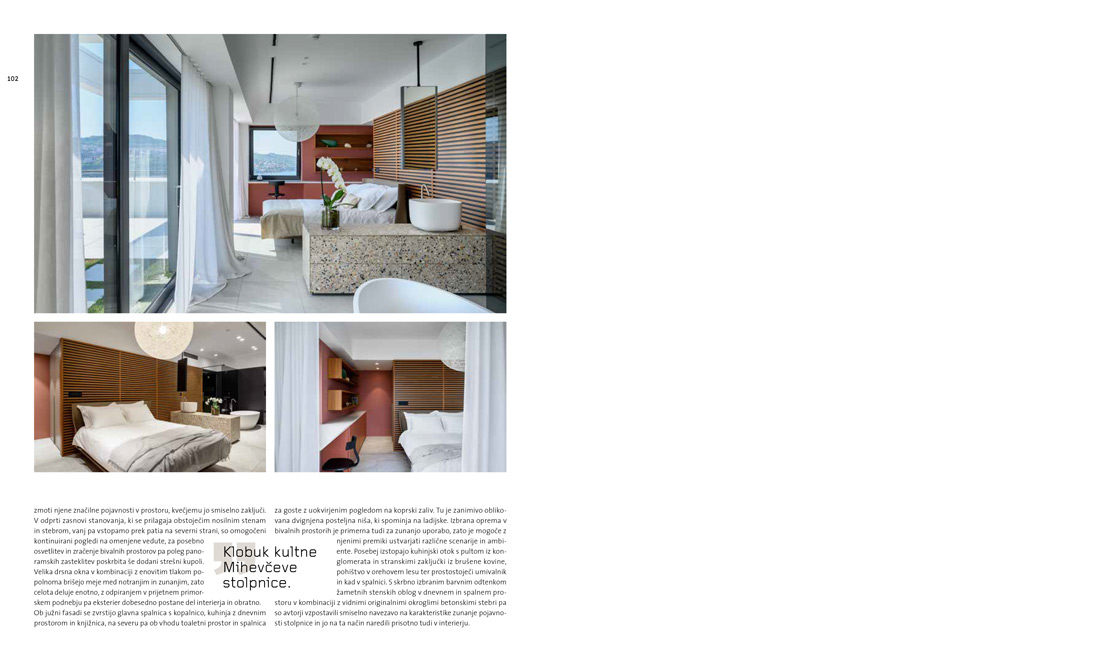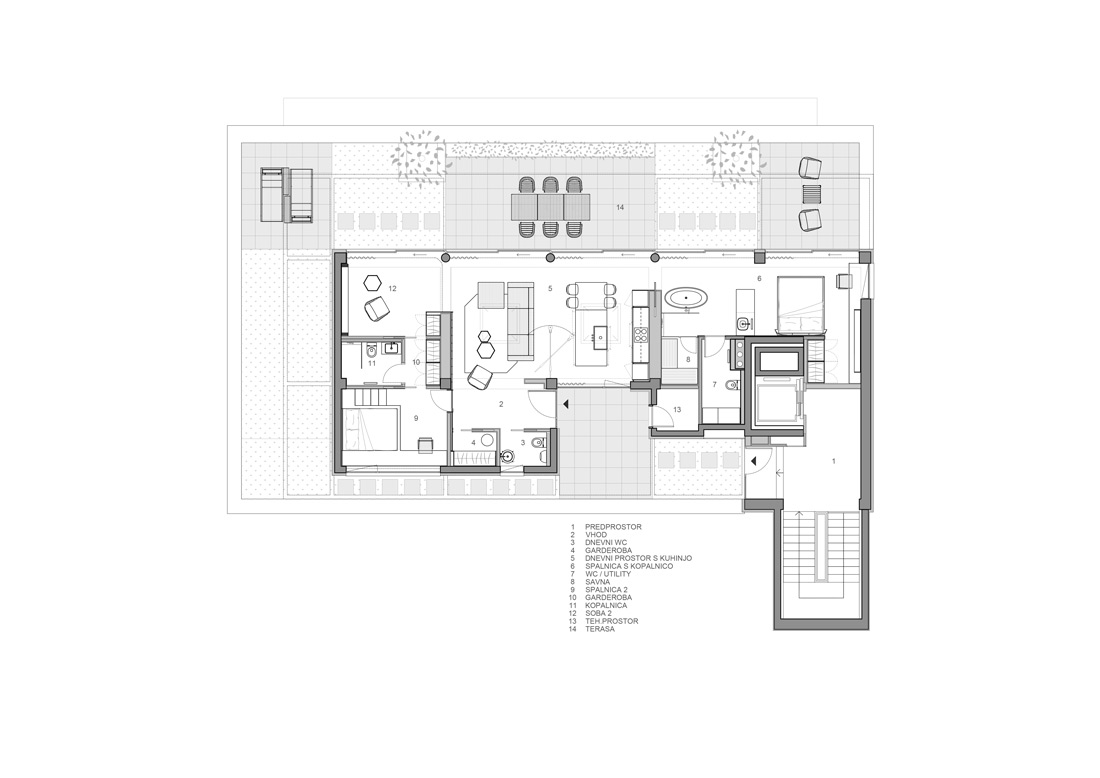 Credits
Interior
ATRI arhitekturni studio; Anja Rupnik Žitnik, Andraž Žitnik, Arhitektura 2211; Ana Cesar, Peter Cesar
Client
Neuhaus projekti d.o.o.
Year of completion
2020
Location
Koper, Slovenia
Total area
278 m2
Photos
Miran Kambič
Project Partners
Decor&Design, Mizarstvo Stare, Svetlarna, Strle svetila, Interrier showroom, Kubus Interier
Related posts
Powered by