On the former waterfront of the Karlin Port, at Pobřežní třída, where ships have once been anchored in the lateral channel of the Vltava river, cars are driving through here today. In the courtyard of one of the original seafront houses, however, there is still the atmospheric ambience of steep stone staircase, Vienna ceilings, scuntion windows and unavoidable gatherings at the built-on gallery. This atmospheric ambience was projected into the complete reconstruction of one of the gallery flats. From the original two-room apartment without bathroom and toilet, it was created a sophisticated living space with two bedrooms, bathroom and with larger living space than in the original one. A higher ceiling was used to extend the construction principle of the built-on gallery into the apartment for a separate workroom at the gallery. In fact, by building modifications, the usable floor area was expanded by almost one quarter.
While Václav Žaloudek's house was copying well-established Austrian-classics, the cheapest housing for working families with shared hygienic facilities, Czech architectural peers struggled in parallel with the search for national style and emerging critical responses to the role of decorative elements in architecture. Atmospheric architectural experiments with arches and simplified forms of decoration have been loosely inspired by the concept of contemporary interior. Progress made in 1927 translated into 2017 with slight exaggeration necessary to absorb modern technology from a gas boiler, through a television altar, to hidden elements of an online controlled indoor living environment. Paintings and reproductions complete the bridge between the history of the apartment and the contemporary world.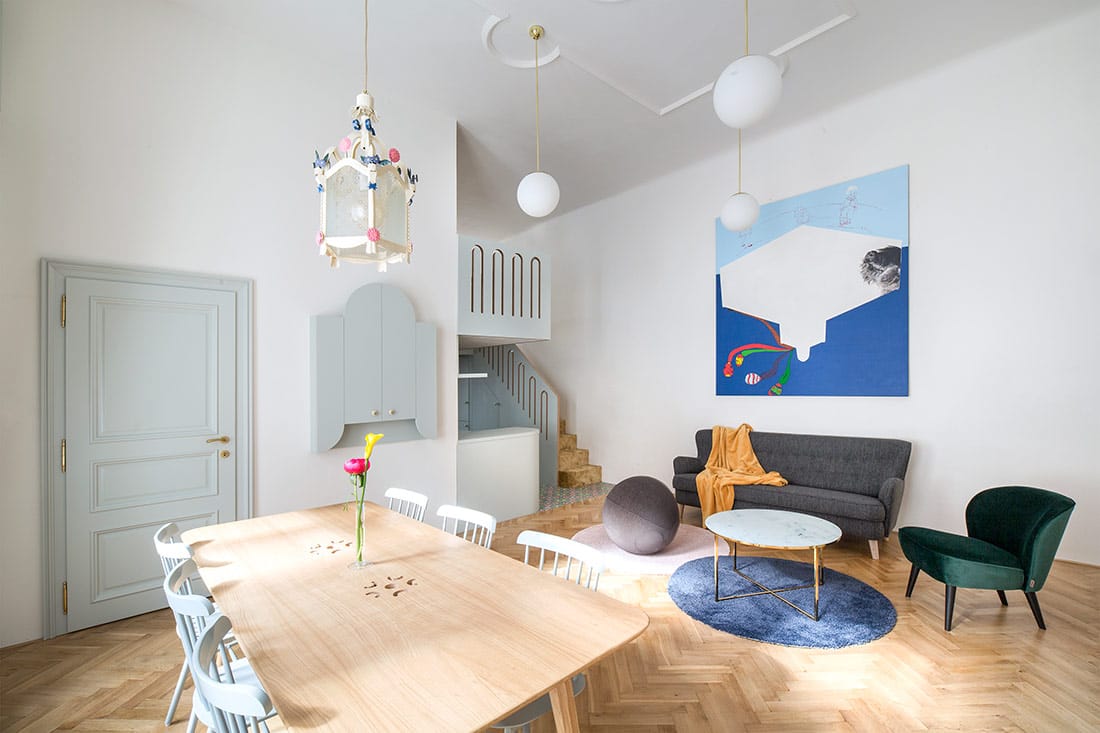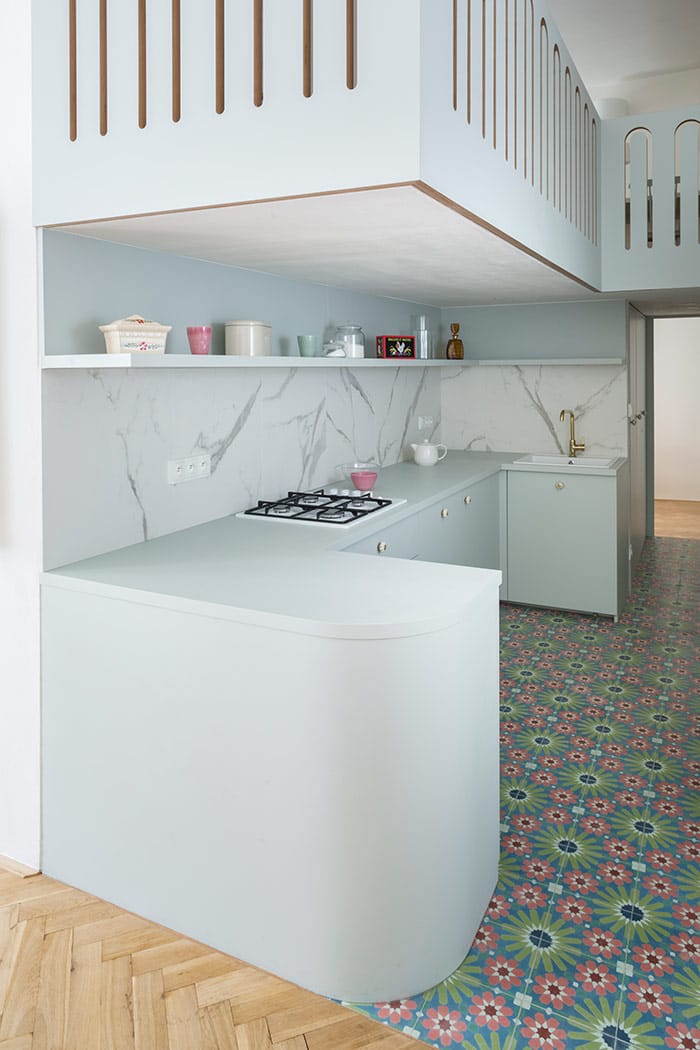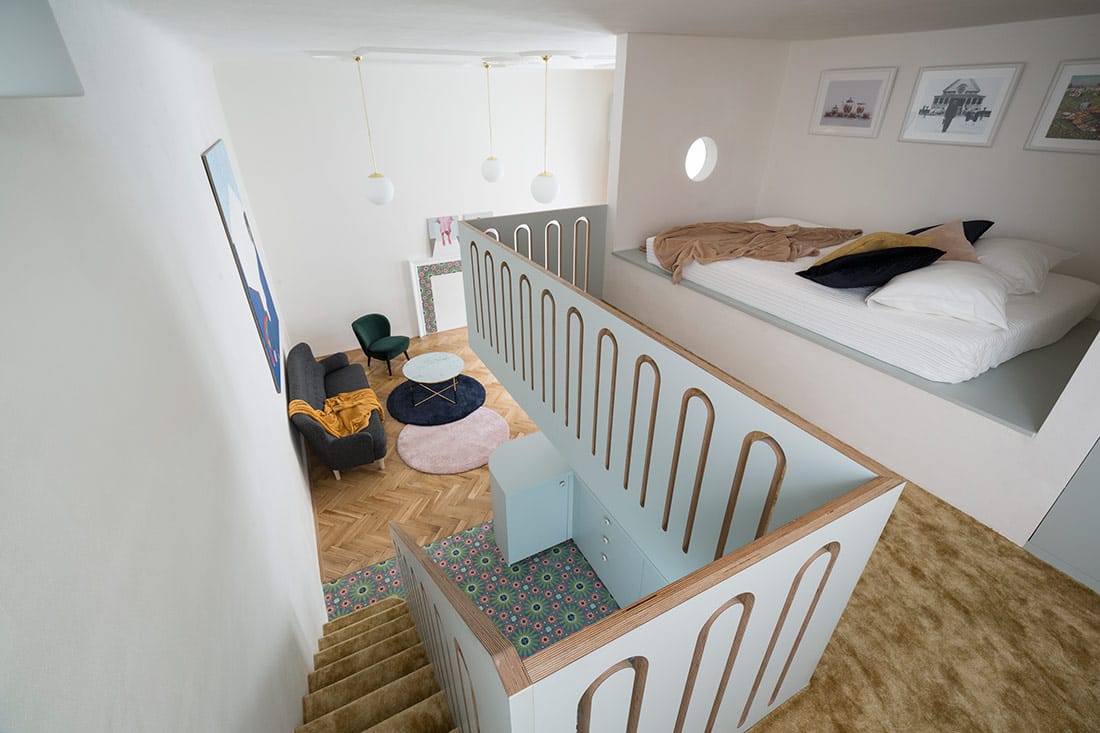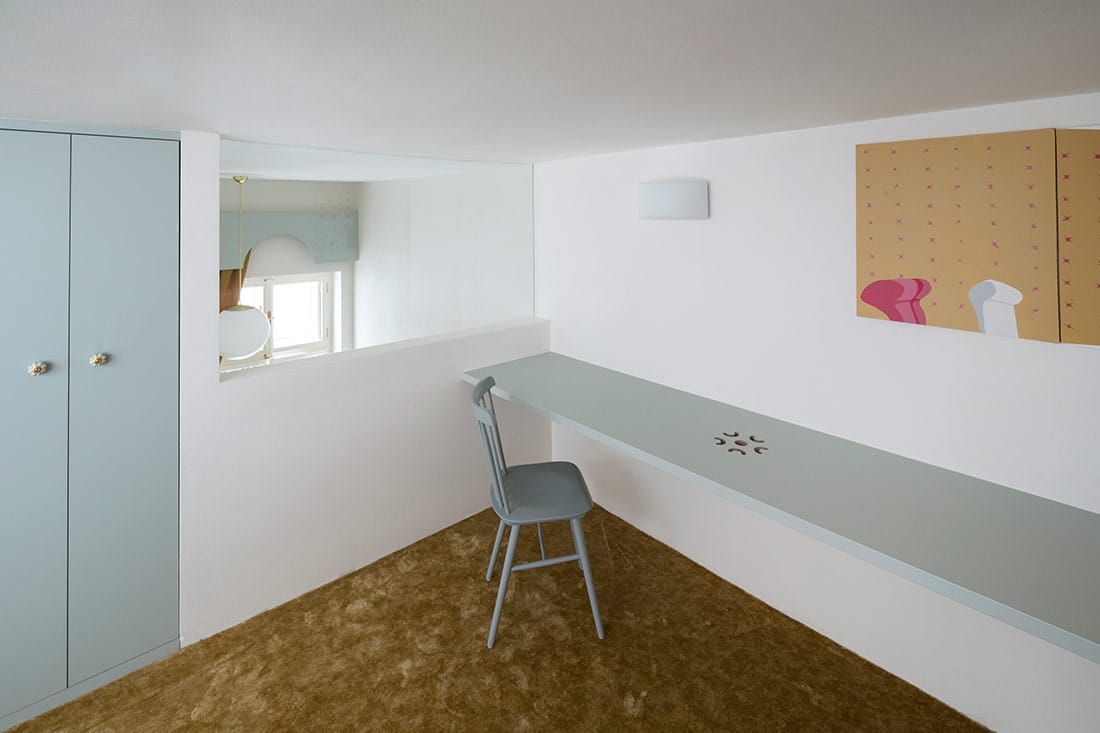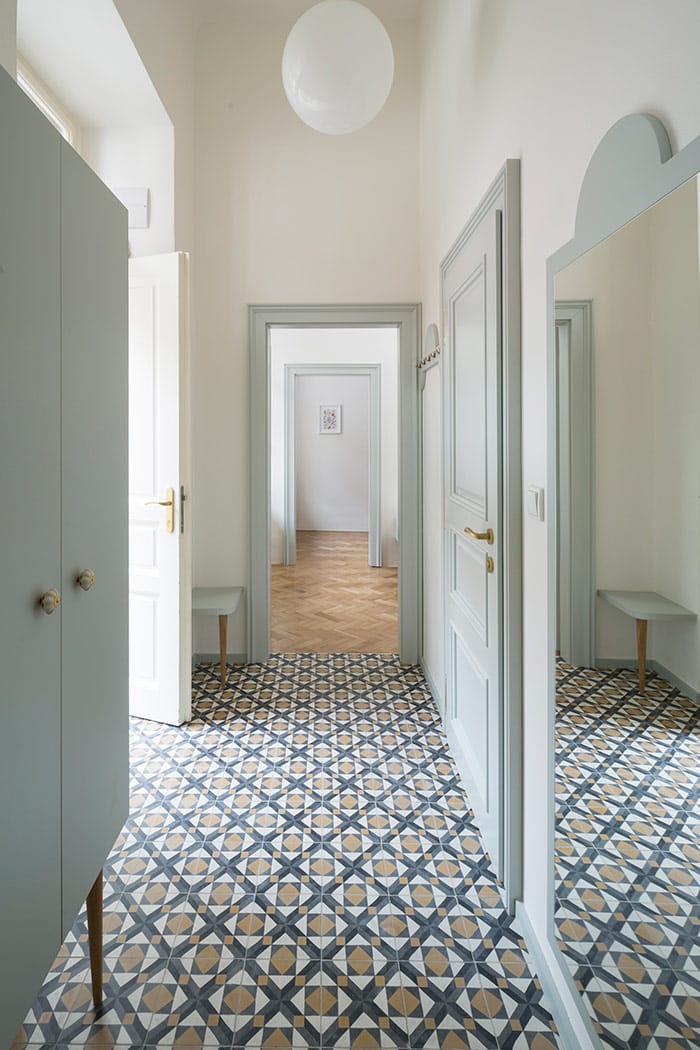 Credits
Project Partners
OK Atelier s.r.o., MALANG s.r.o.
Related posts
Powered by