Modern cuisine, fresh ingredients and the mood that pay homage to the almost forgotten tradition of the very best tour restaurants from 1920's. That was the brief given by client. It was then necessary to create an impressive interior to fit inside the distinctive space of the desolate Vindyš factory. Due to the raw character and vastness of the space, the biggest problem was to create an intimate atmosphere with respect to the monumentality of the originally industrial hall.
The solution lied in a careful work with the scale, which is most evident in the decision to create a certain horizontal division, which forms a visual boundary between the new program and the original constructions. From a conceptual point of view, it is basically an insertion of an abstract black room as a representation of human scale. The very standard height of this box visually stands out in comparison with the vastness of the original hall. At the same time it allows the space to feel a bit smaller and much more intimate. This newly designed layer, unified in dark shades, creates a quiet background for the rich social life of the restaurant itself and allows it to stand out. The original building quietly surrounds the scene and its rough materiality contrasts well with the newly designed interventions, now unified in dark shades of grey. The seemingly monochromatic interior in fact reveals a rich palette of materials and textures, which give it a great depth and liveliness.
What makes this project one-of-a-kind?
Due to a strict budget limitations, the investor decided to self build the primary part of the reconstruction phase. Most of the fine surfaces, furnishing and accessories in the interior were then individually made by local artisans and small companies. This allowed the architects to improvise all along the way and eventually achieve high level of liveliness.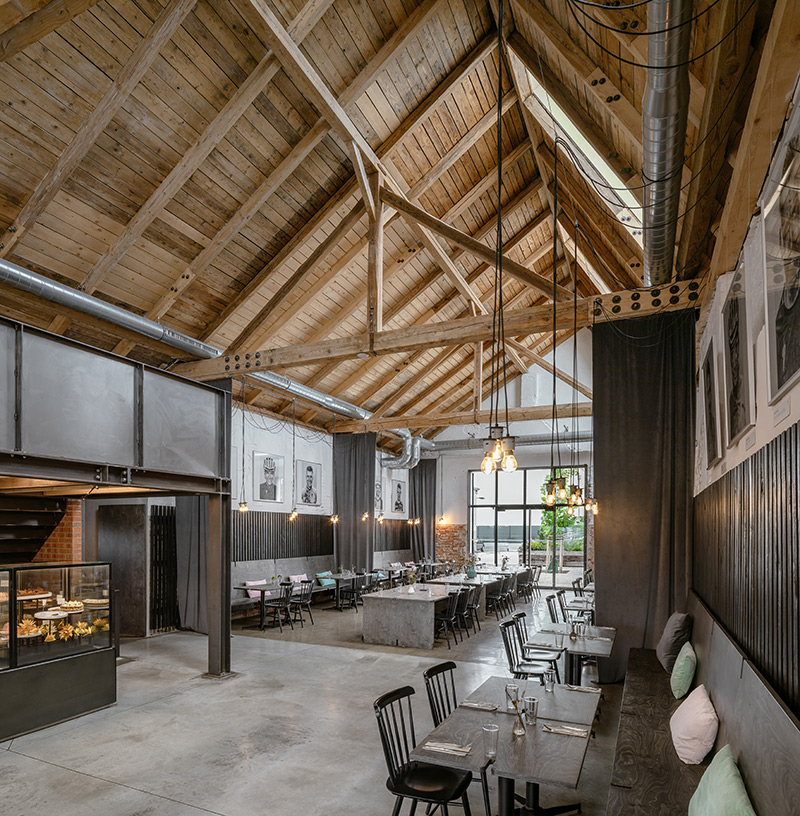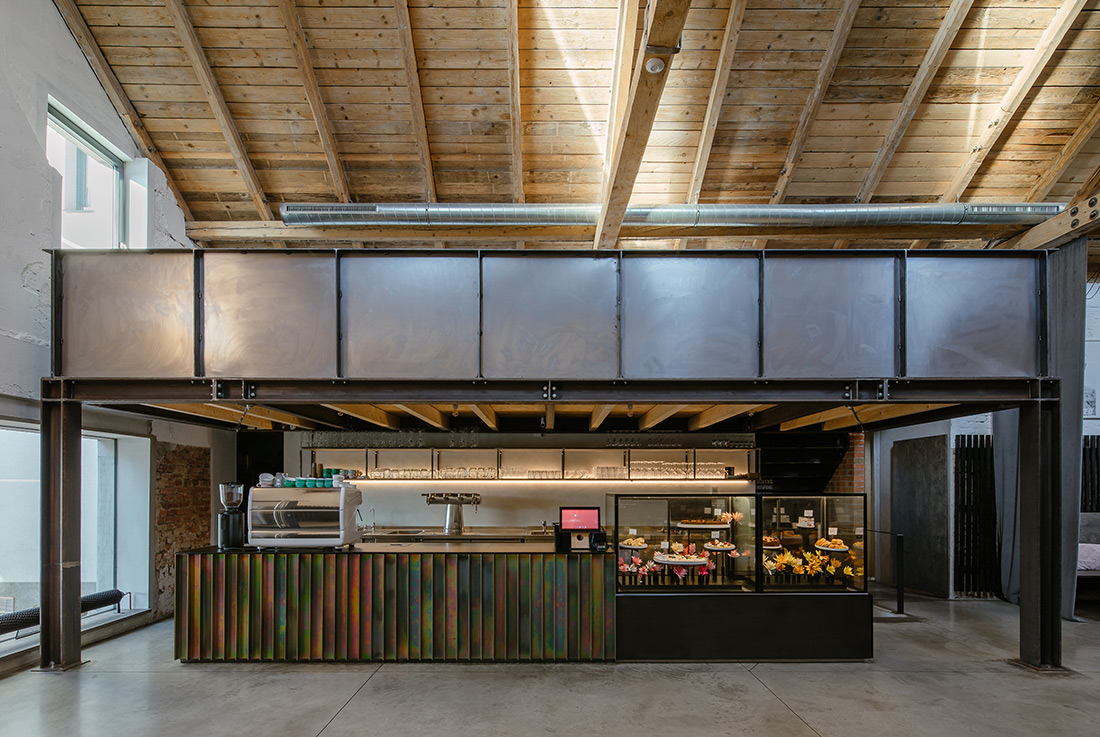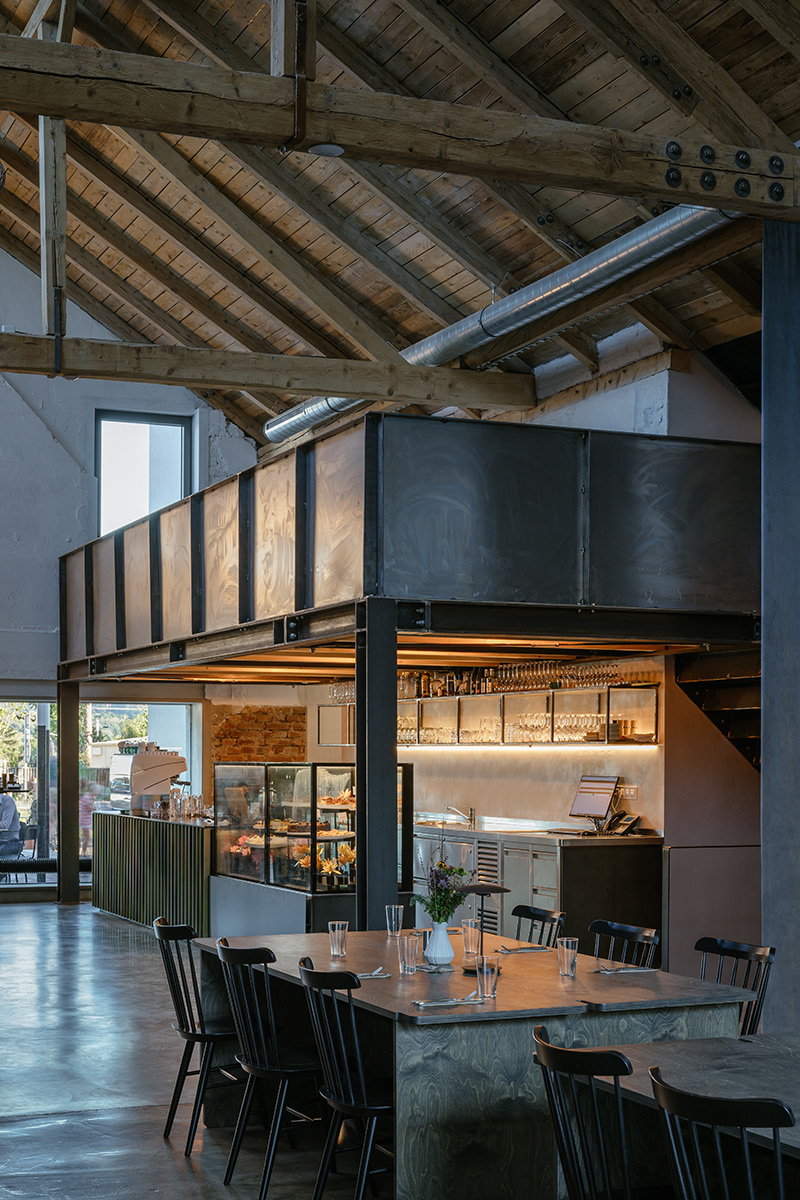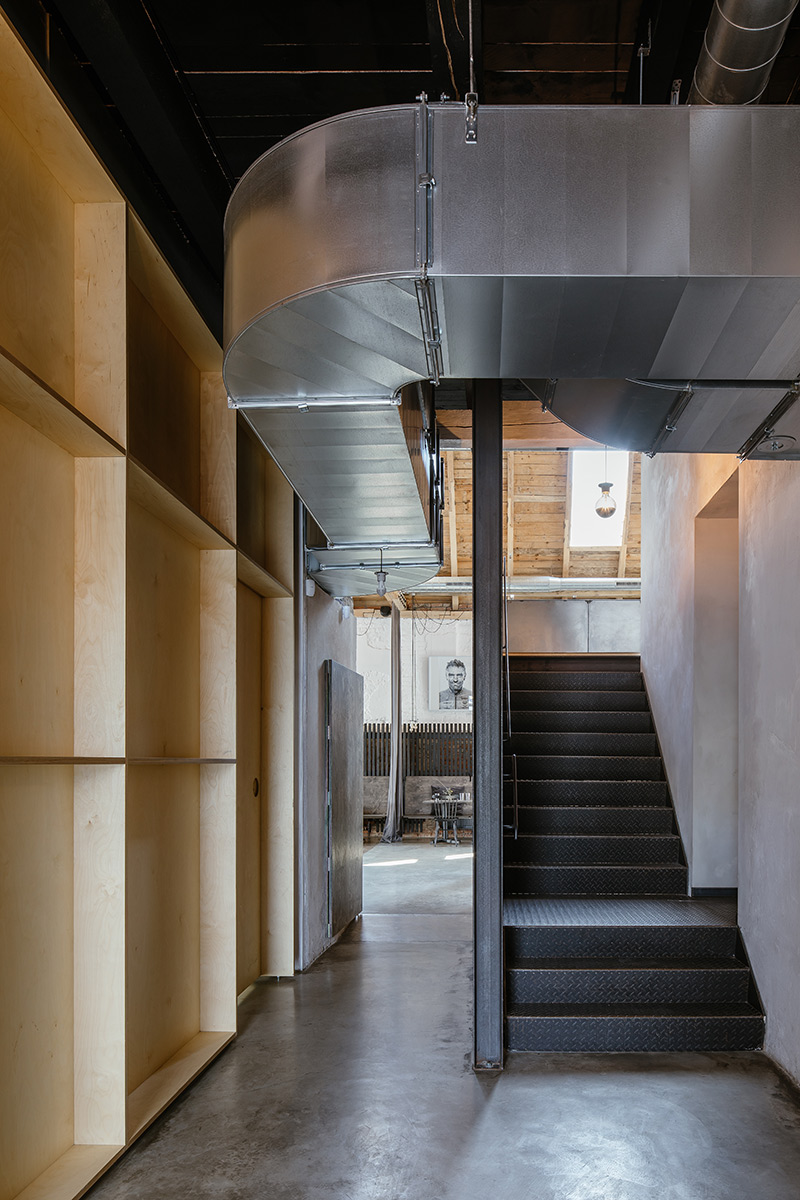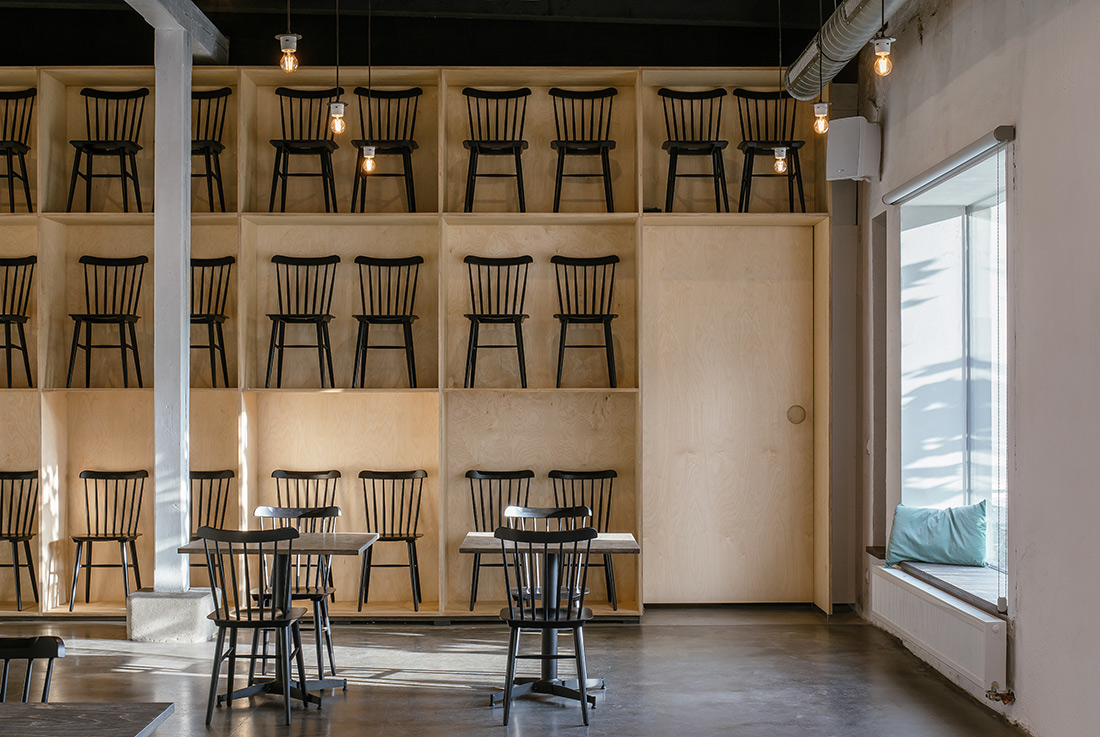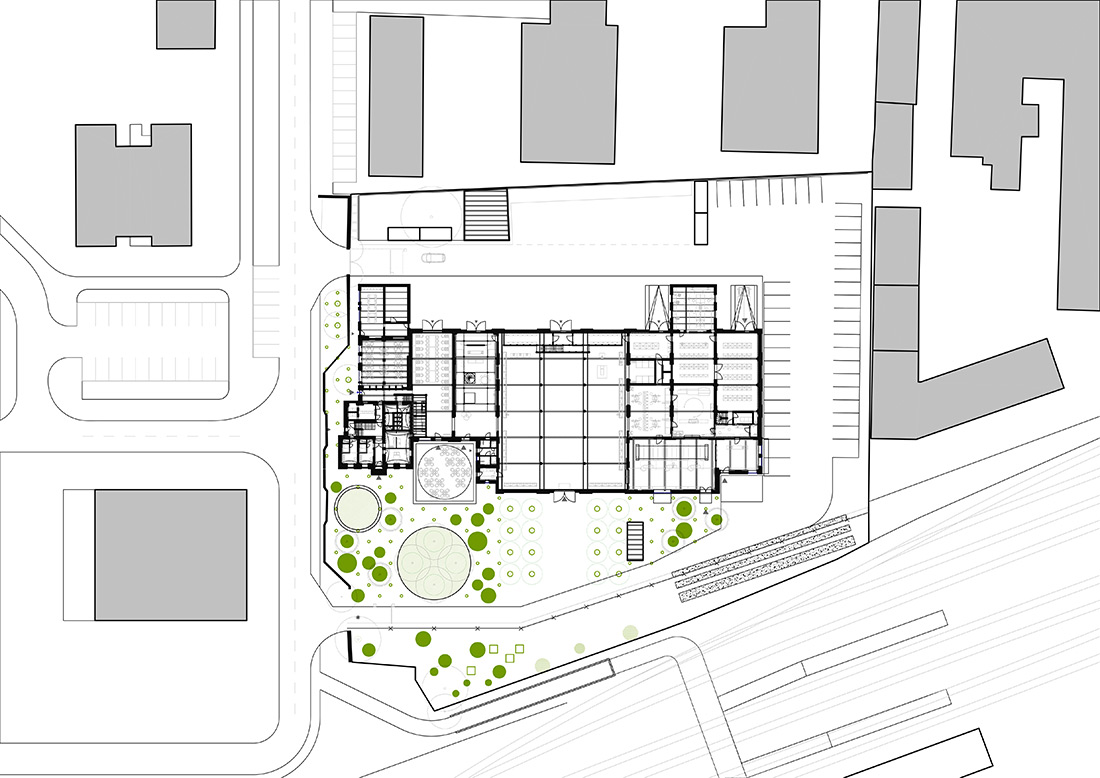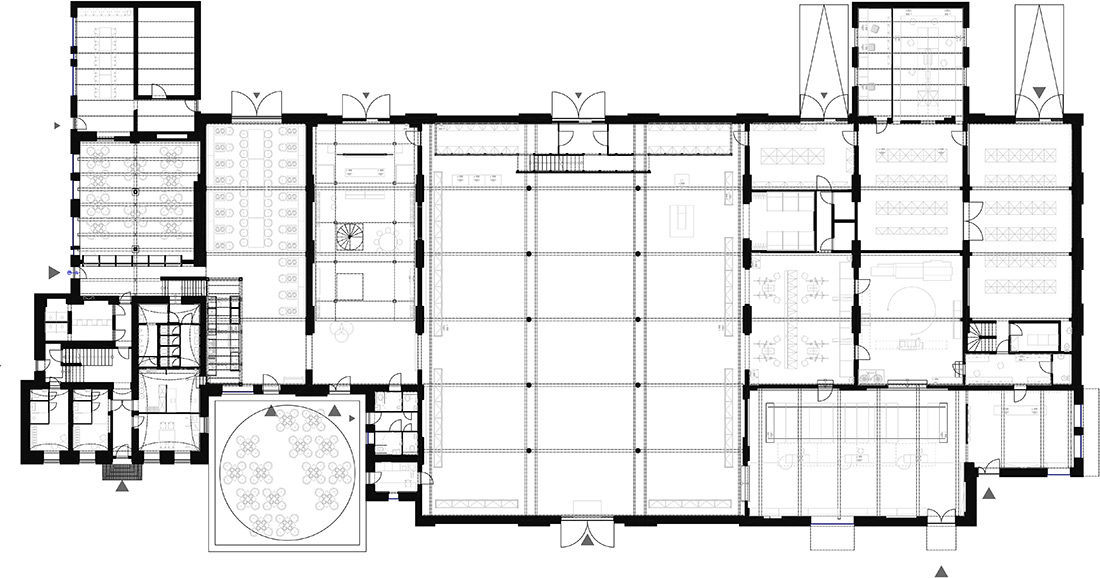 Credits
Interior
Martin Duba (Martin Duba studio), Petr Šindelář (VLLNNA s.r.o.), Hana Davidová (Flatwhite)
Client
SBCR Radotín (Ski & Bike Center Radotín)
Year of completion
2019
Location
Prague, Czech Republic
Total area
570 m2 (Musa restaurant only)
Photos
Václav Novák
Project Partners
InGastro, s.r.o., RAKO, TON a.s., PKS okna a.s.
Related posts
Powered by