The richness of details comes from a mix match of references to the culture of coffee and to the faraway lands where it comes from. Still it manages to maintain a clean, almost minimal overall image given the reduced number of textures (plywood, porcelain, black paint).
Ethnic patterns from Africa, Asia and South America or Arabic motifs in cut out plywood combine with especially designed lamps and insets inspired by the shape of the Austrian coffee cups and chinaware and typical Viennese café Thonet chairs.
Choosing plywood as main material came from the brief that required a fresh image appealing to a young crowd than needs a break from the corporate offices above – as the café is situated on the ground floor of an office building compound and its employees are the main target.
CCS designed the interior and the café's identity. The pendants were specifically designed and produced for this project and the chairs and tables ("DCP" and "YO") are our original designs, both made in Transylvania.
The floor is pale green natural linoleum, a seldom if ever used finishing for hospitality projects, but very appropriate nonetheless.
Each plywood panel has on top a dedicated hidden spotlight whose narrow diagonal beam creates the illusion of dramatic sunrays.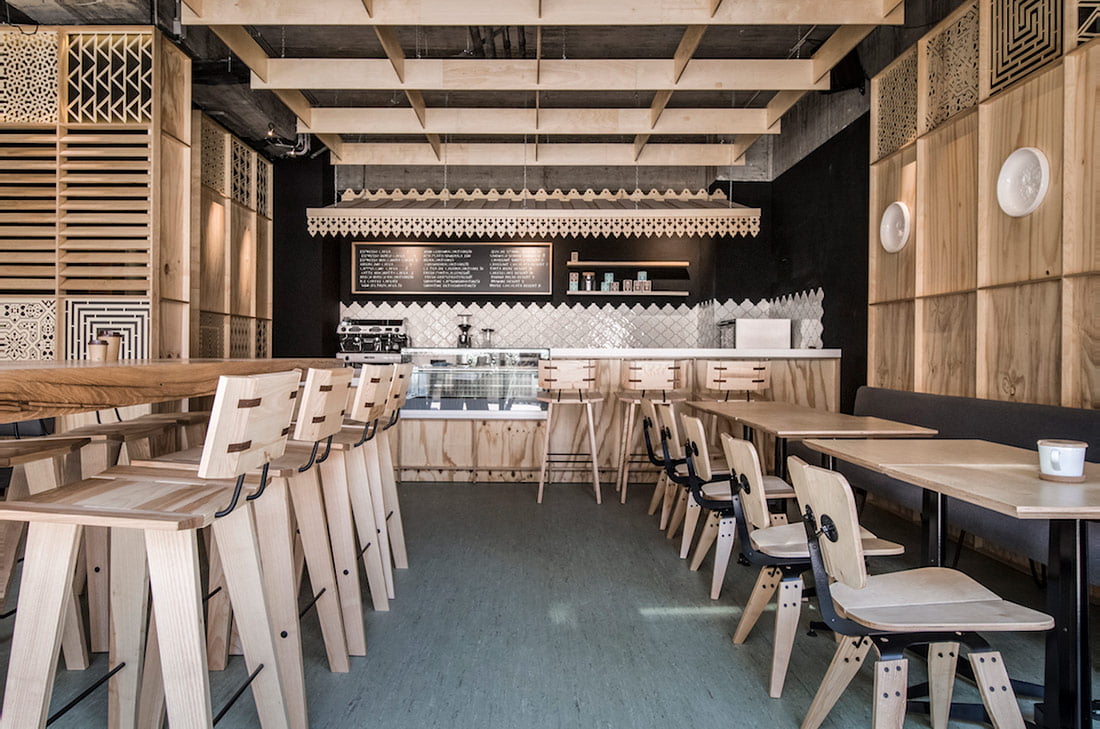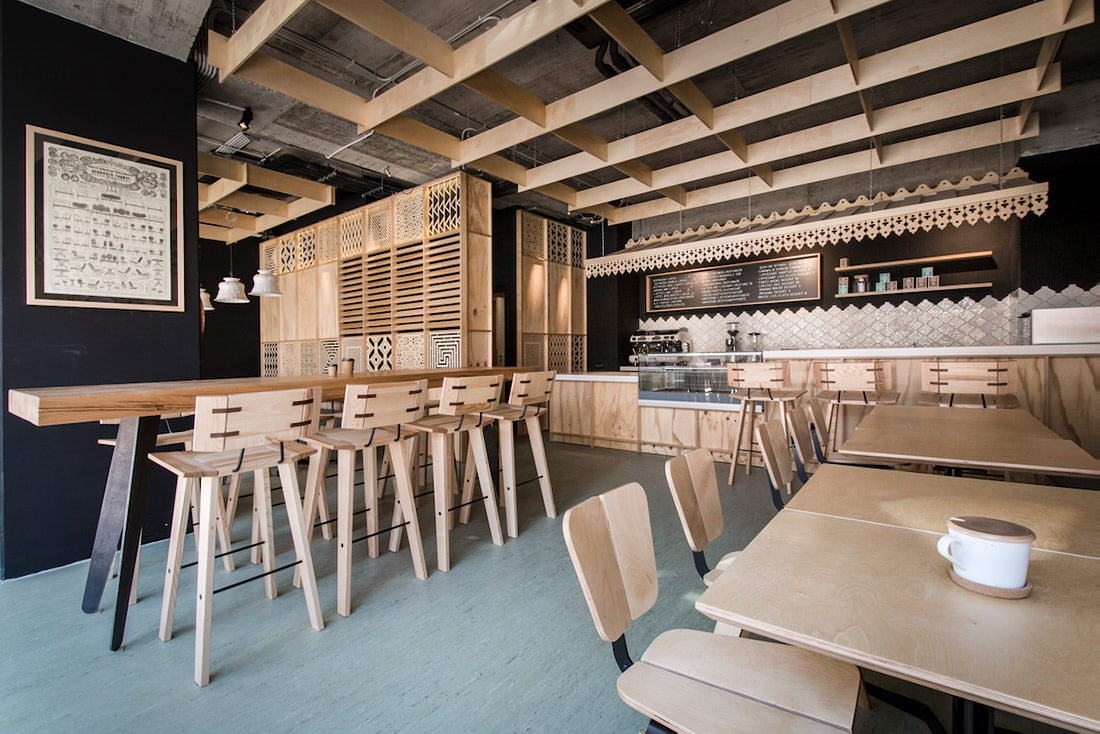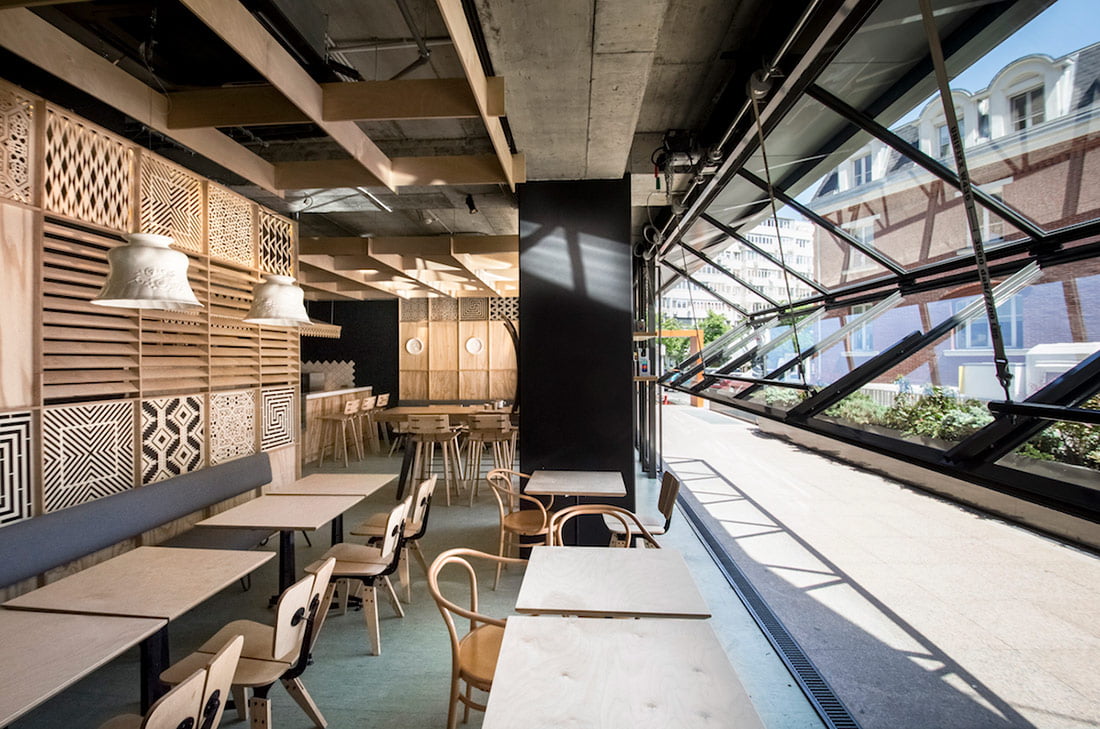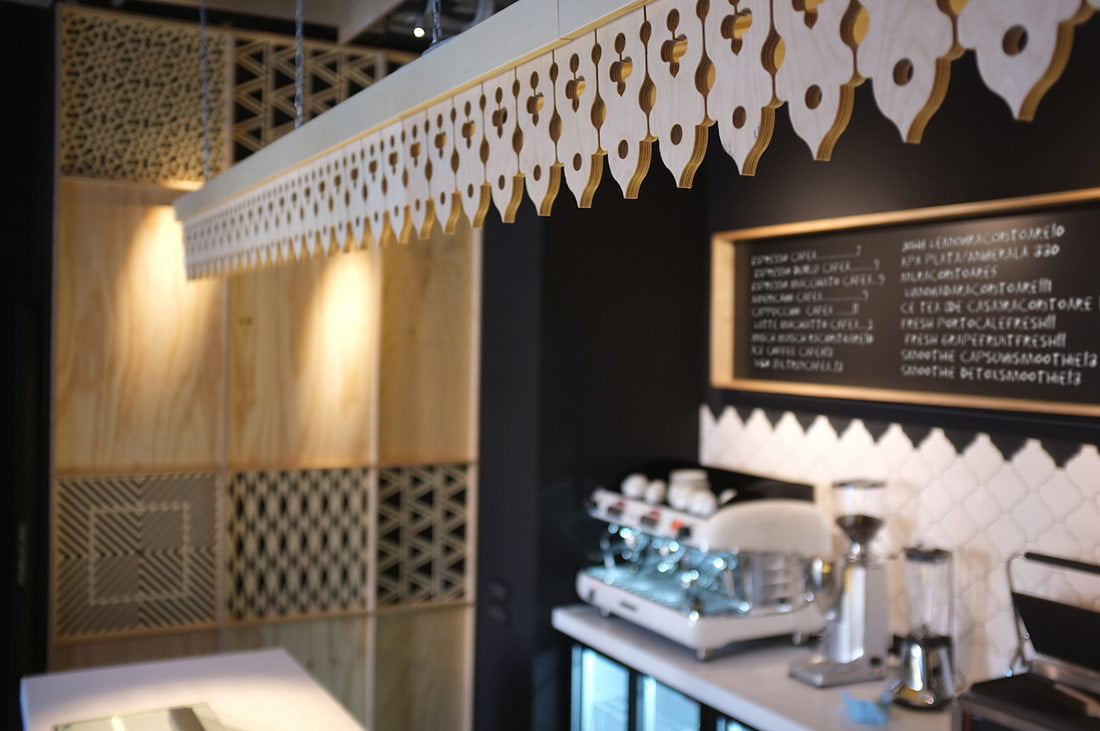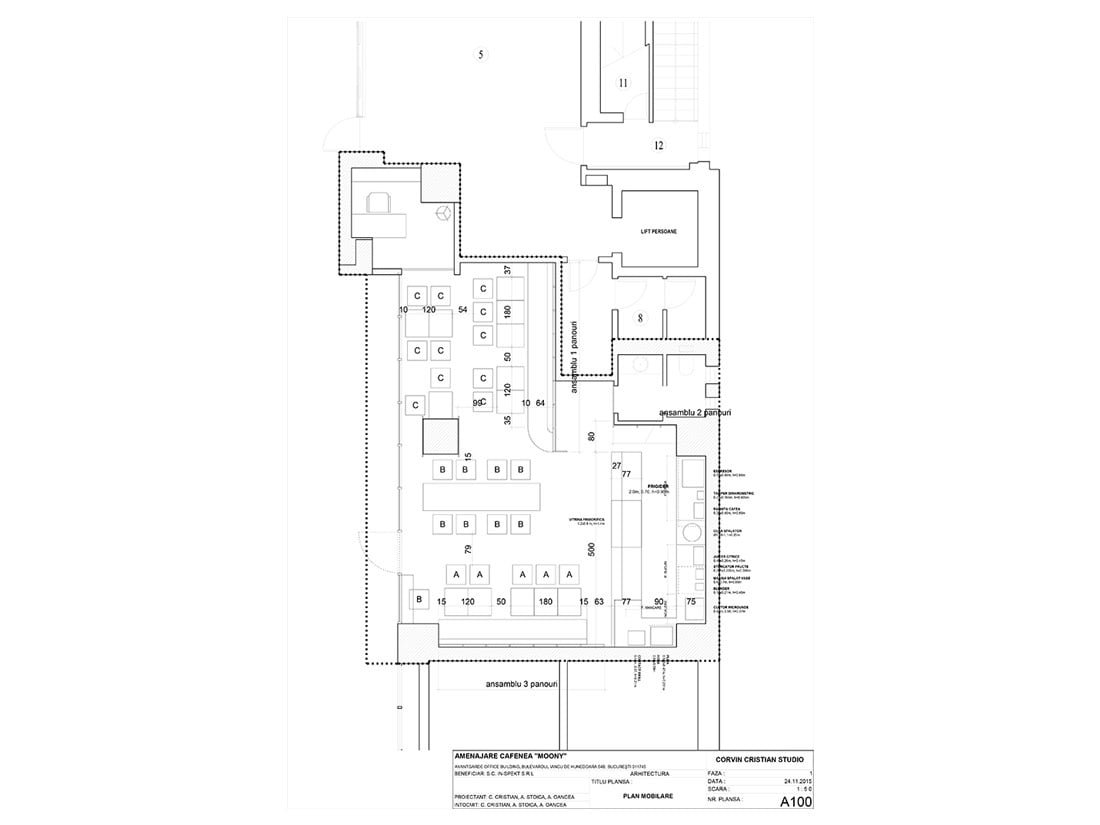 Credits
Project Partners
OK Atelier s.r.o., MALANG s.r.o.
Related posts
Powered by