This single family house is situated on the border of the Čižice near Pilsen, on the base of tree covered hill. Concept of the house is based on the small cabin that was located on the site and from the fact that the house owner likes to spend a lot of time outside in nature. So rather than making typical country
house we wanted to build an observation deck on the edge of a forest above the village. Rather wood than brick. Rather vertical than horizontal. Work with light was the main focus in house interior. Tower like volume of the house helps to bring western sunlight from upper floors to the east oriented house.
All the rooms are situated in the tower while the technical background occupies the semi recessed base. This makes the tower look thinner and not blocking the view from forest. The peak of the tower is occupied by office that serves as an observation point. We used the same language of wood material in both exterior and interior of the house. The spruce wood was used as a main construction material. It serves as a load bearing structure as well as facade cladding and interior paneling.
What makes this project one-of-a-kind?
It is one of the first realizations of a house with a new idea of modern living in our conservative region.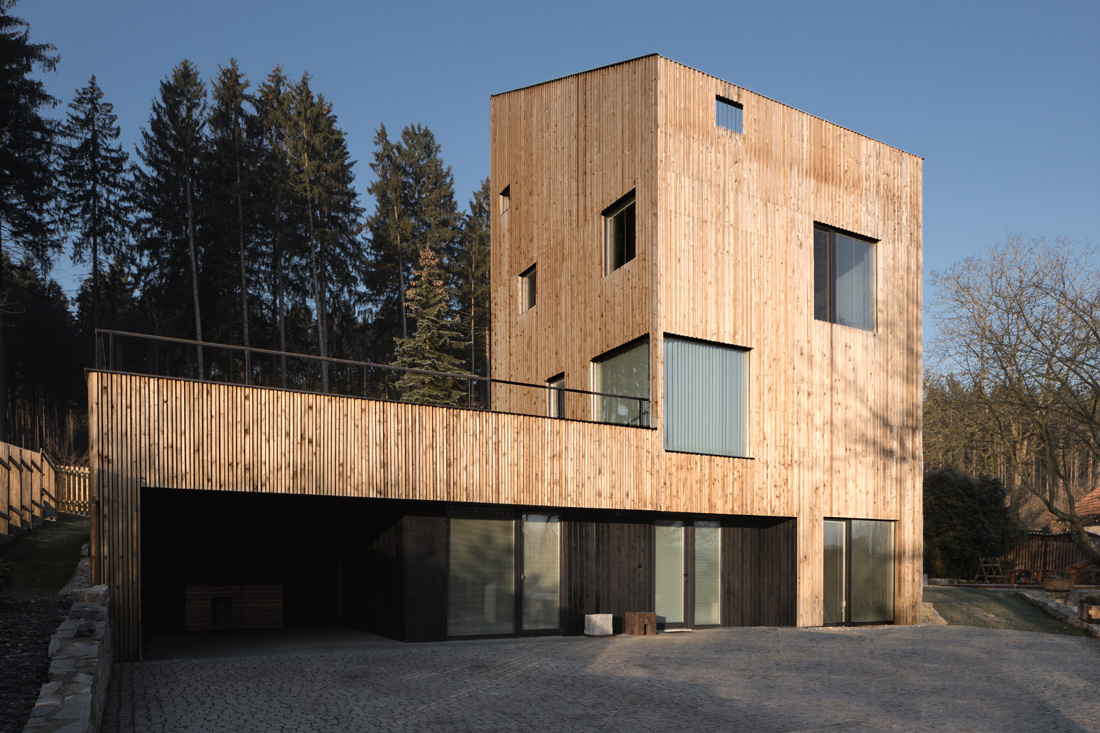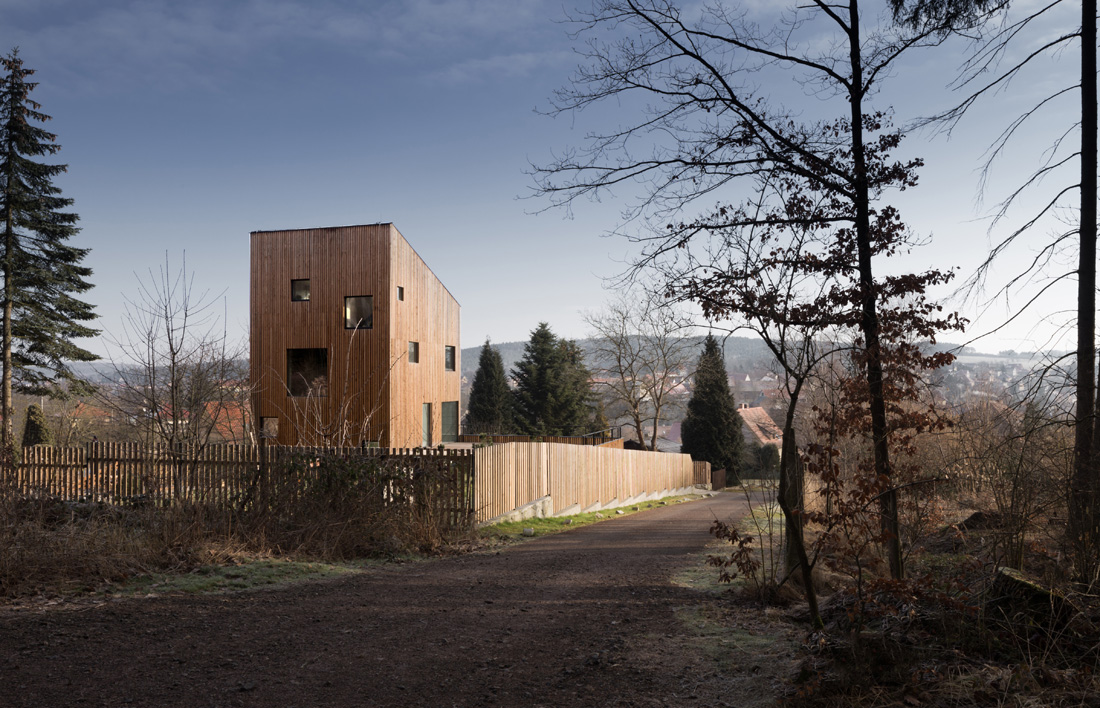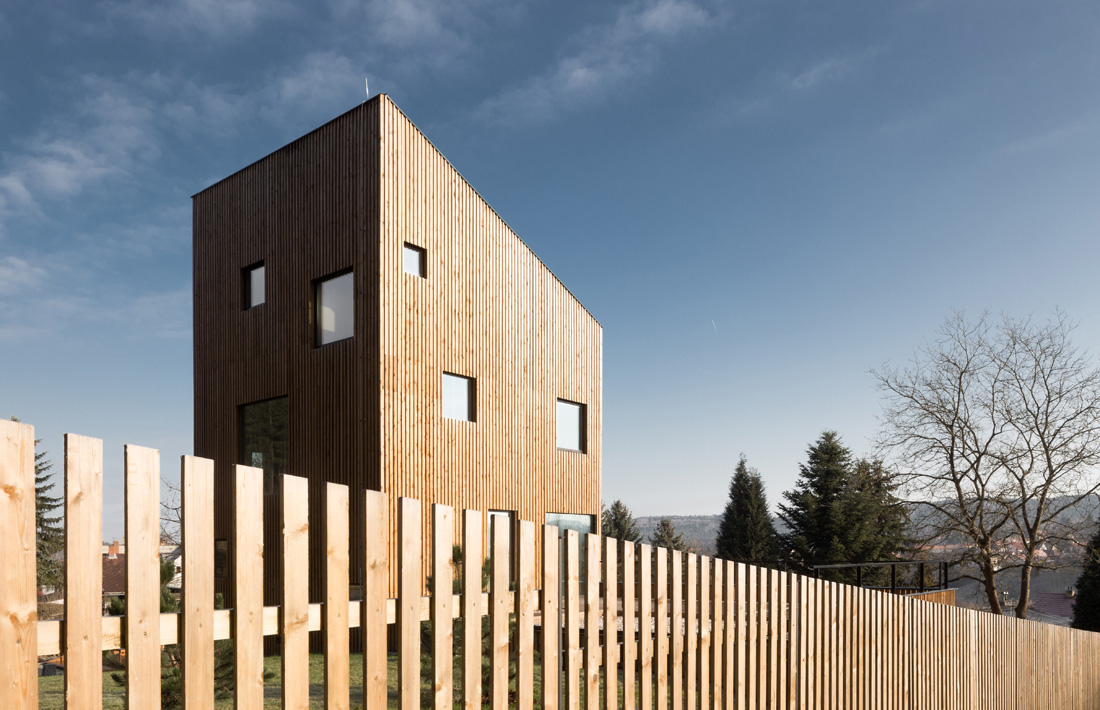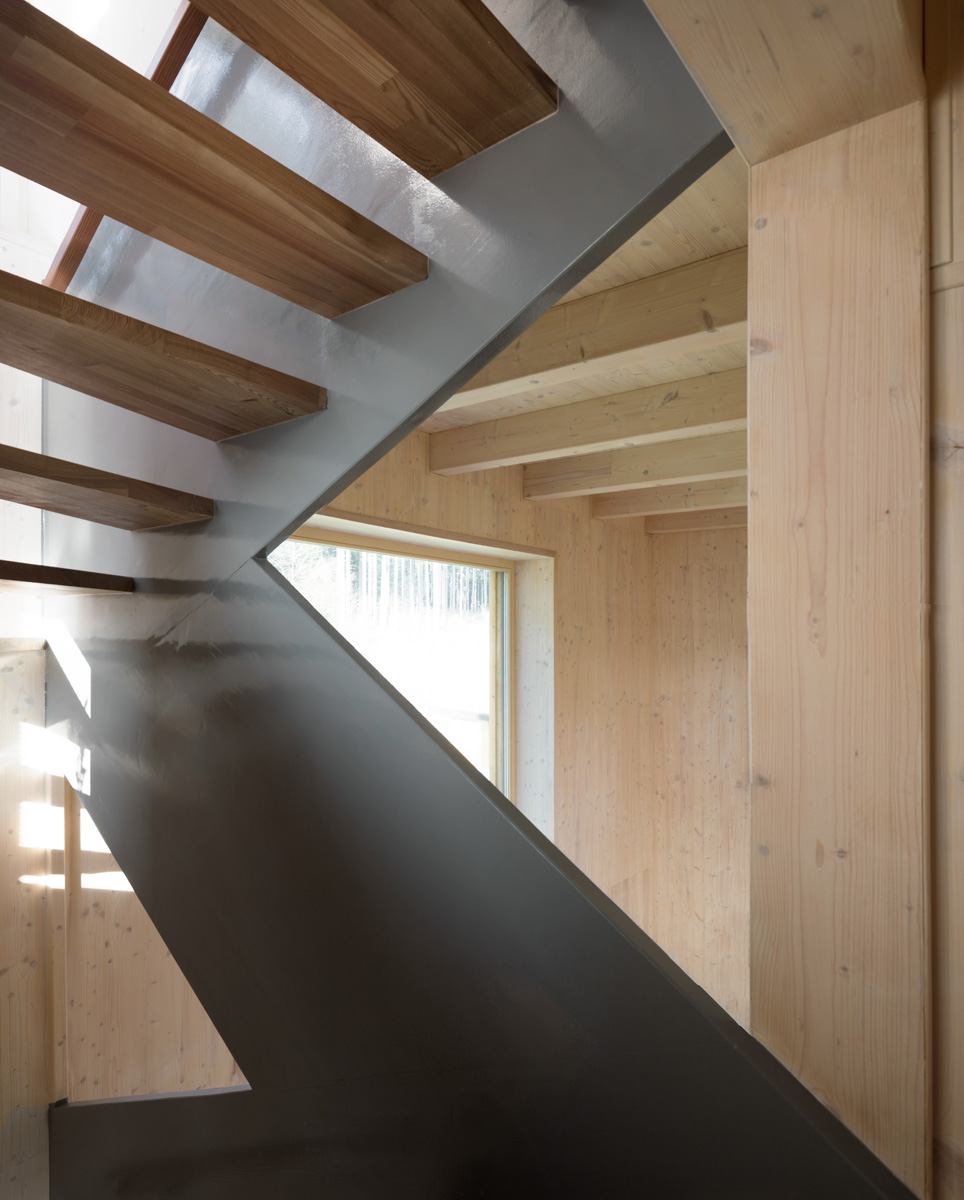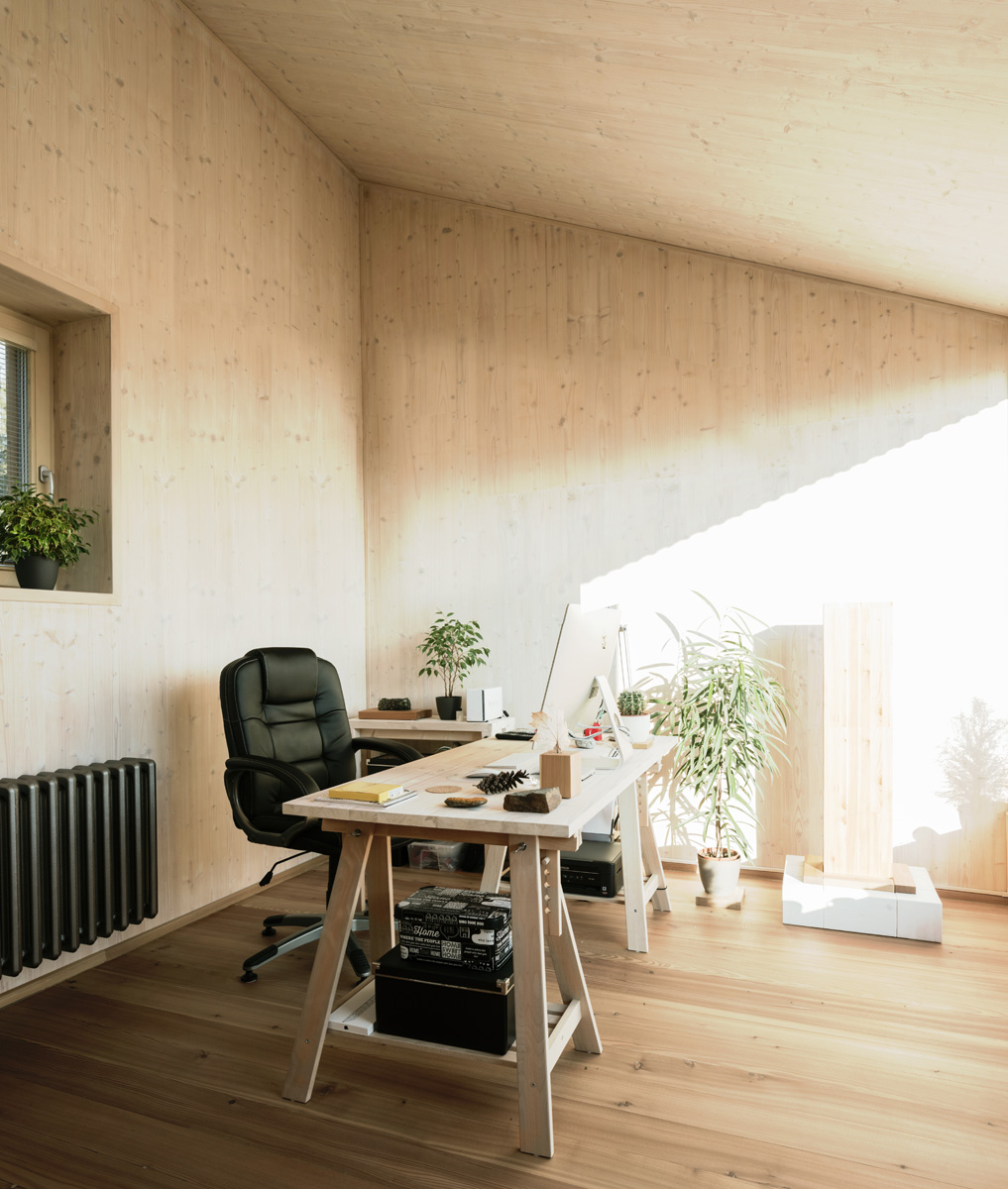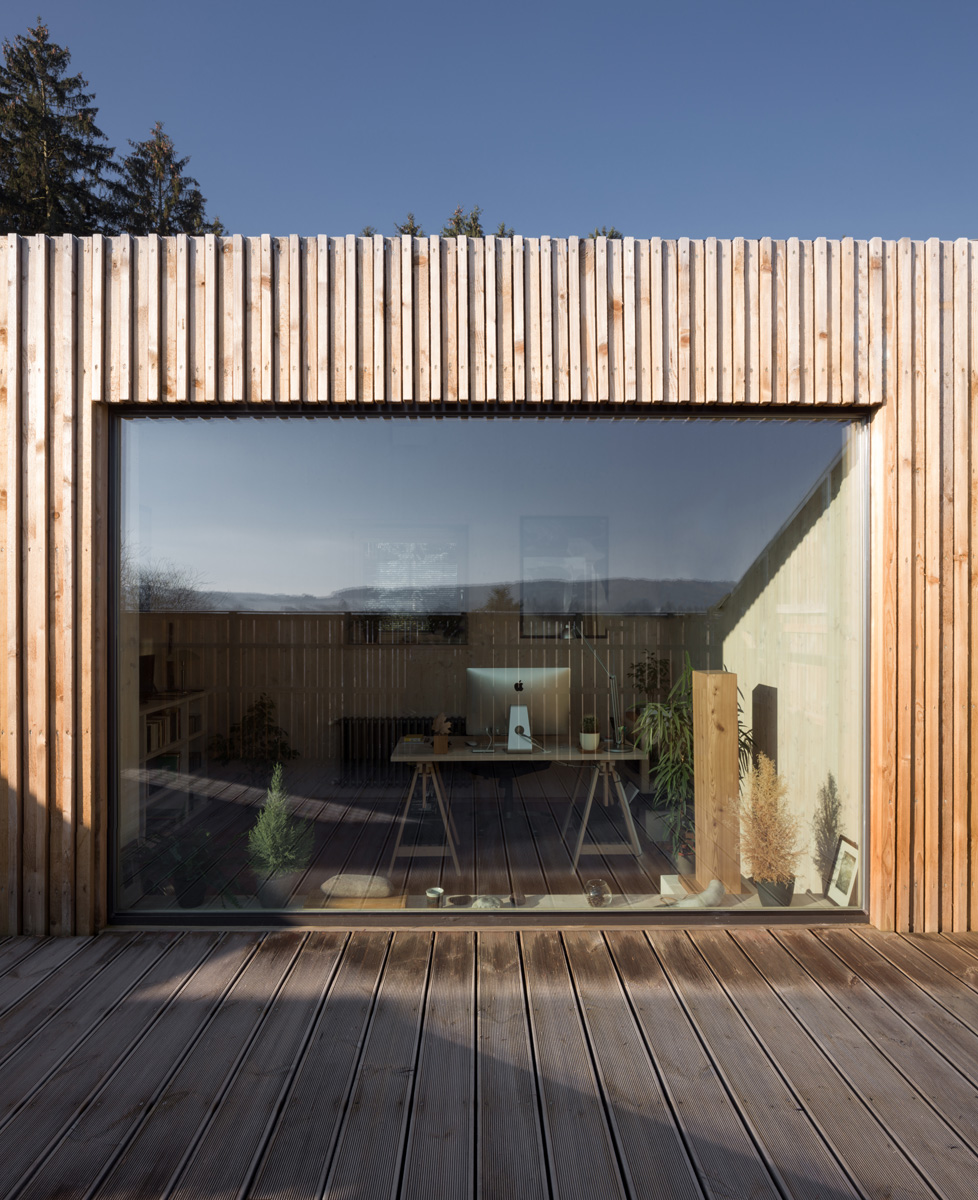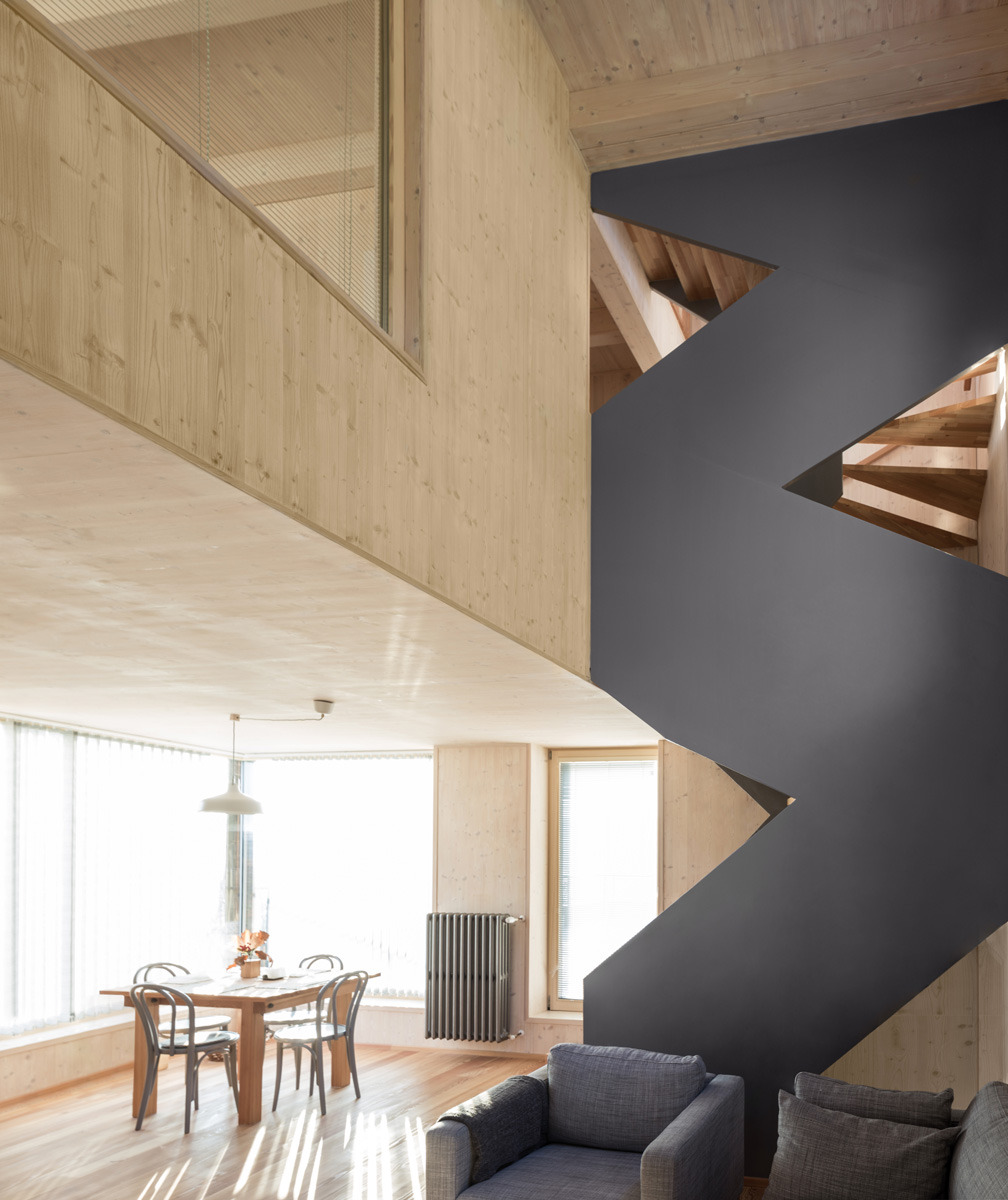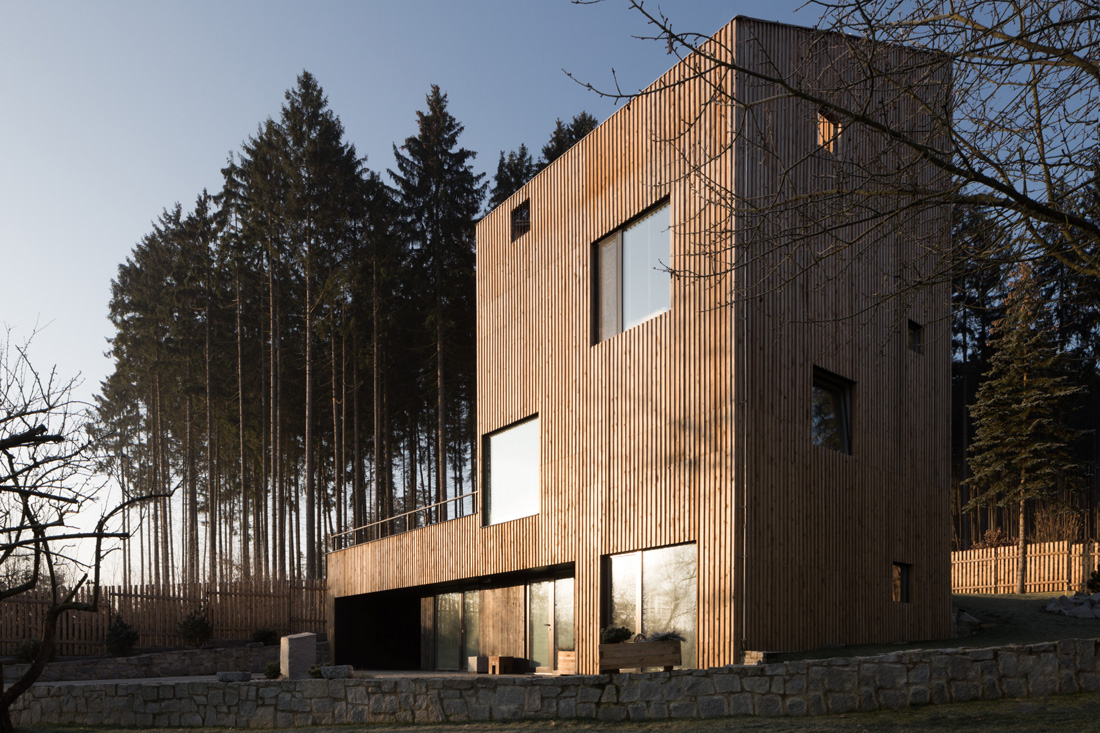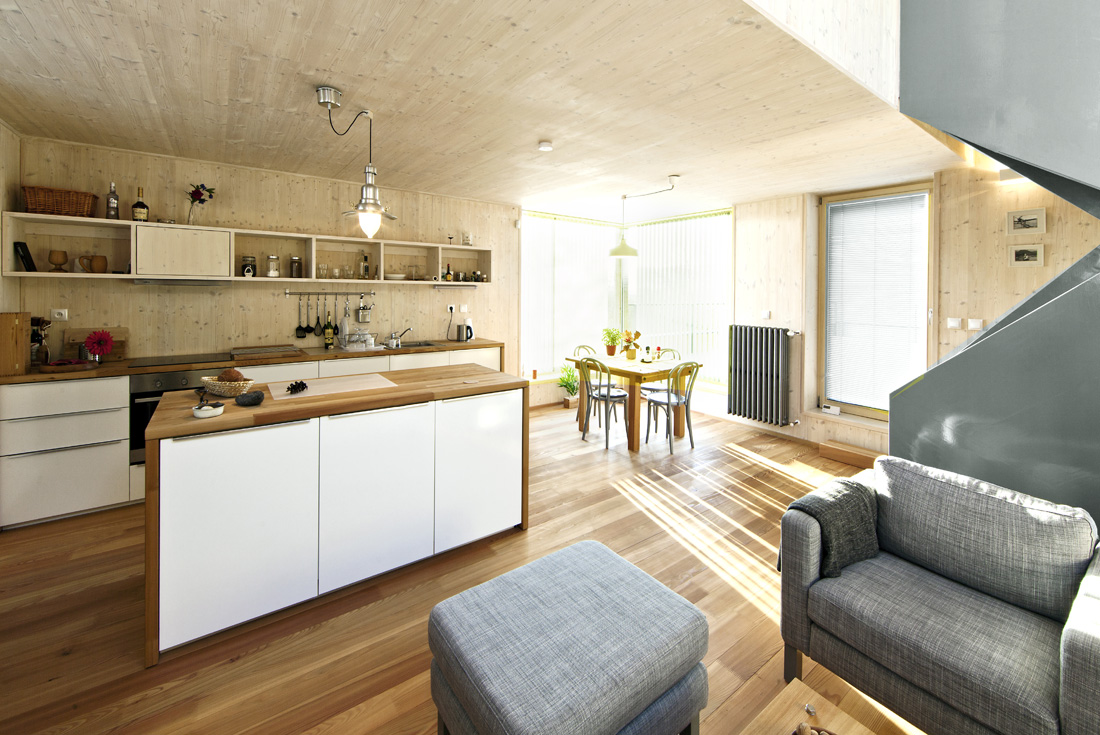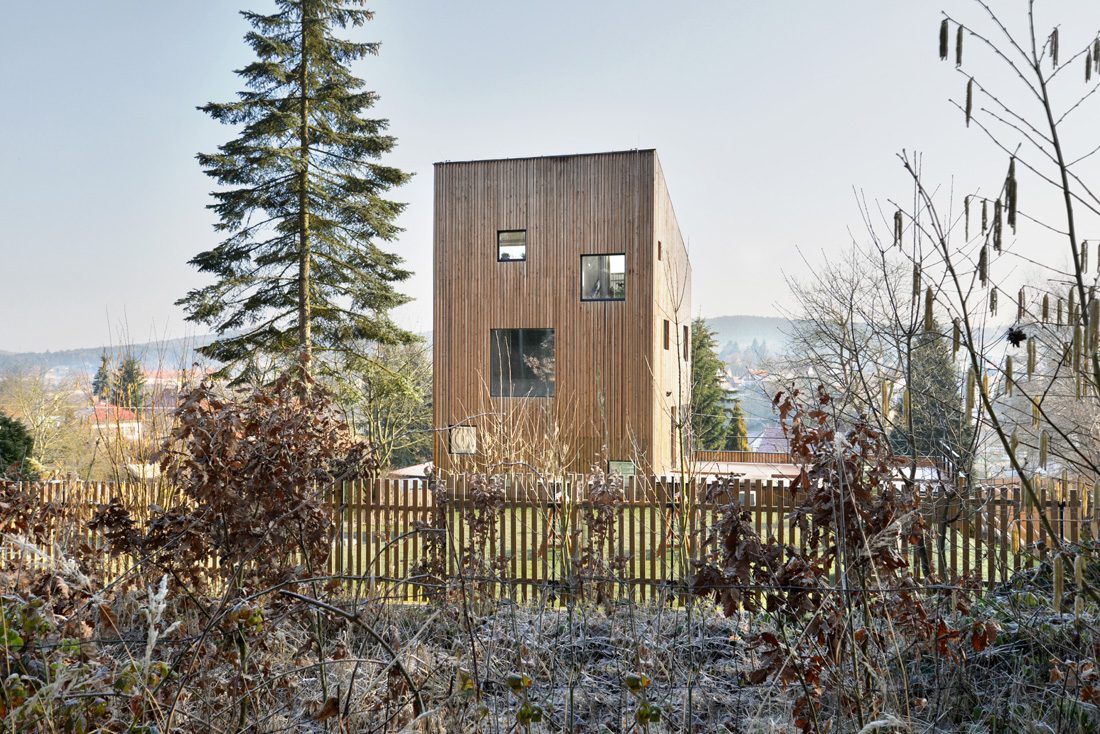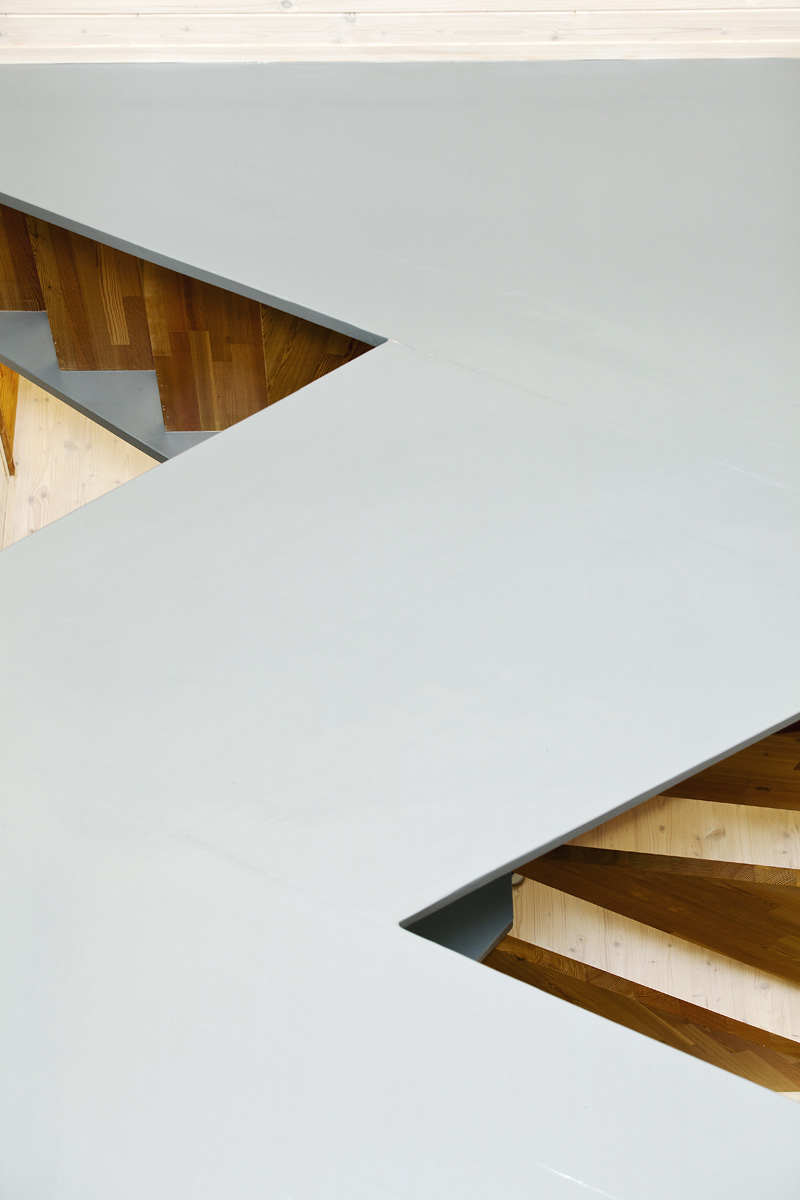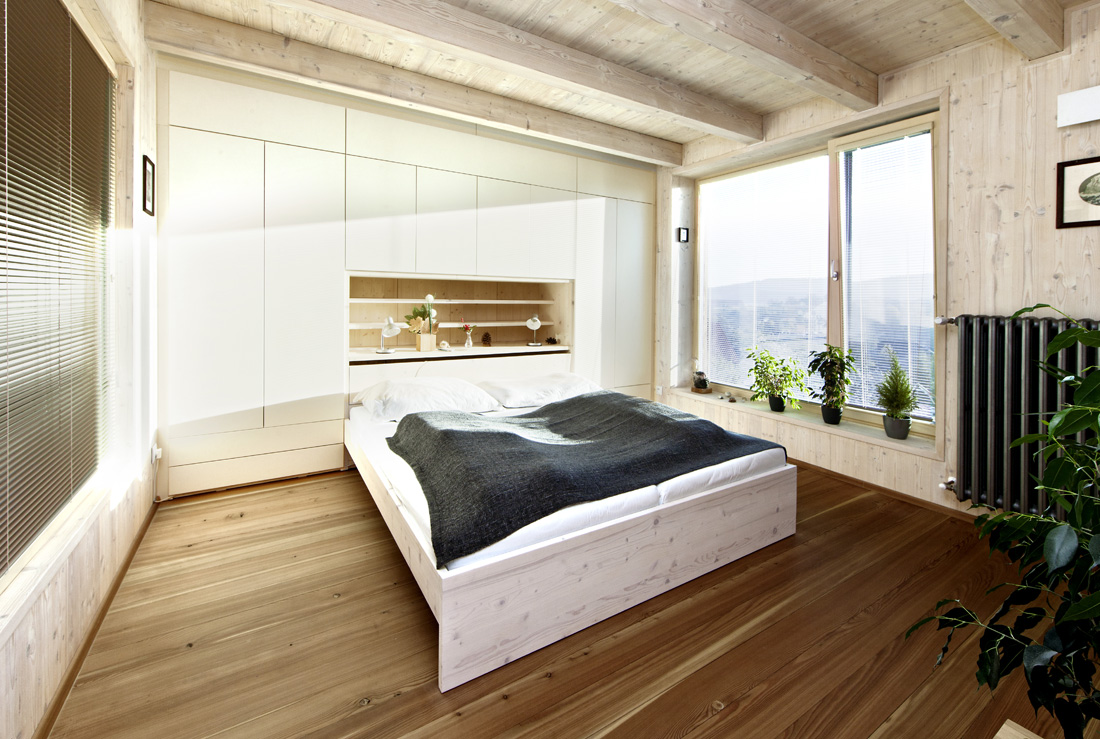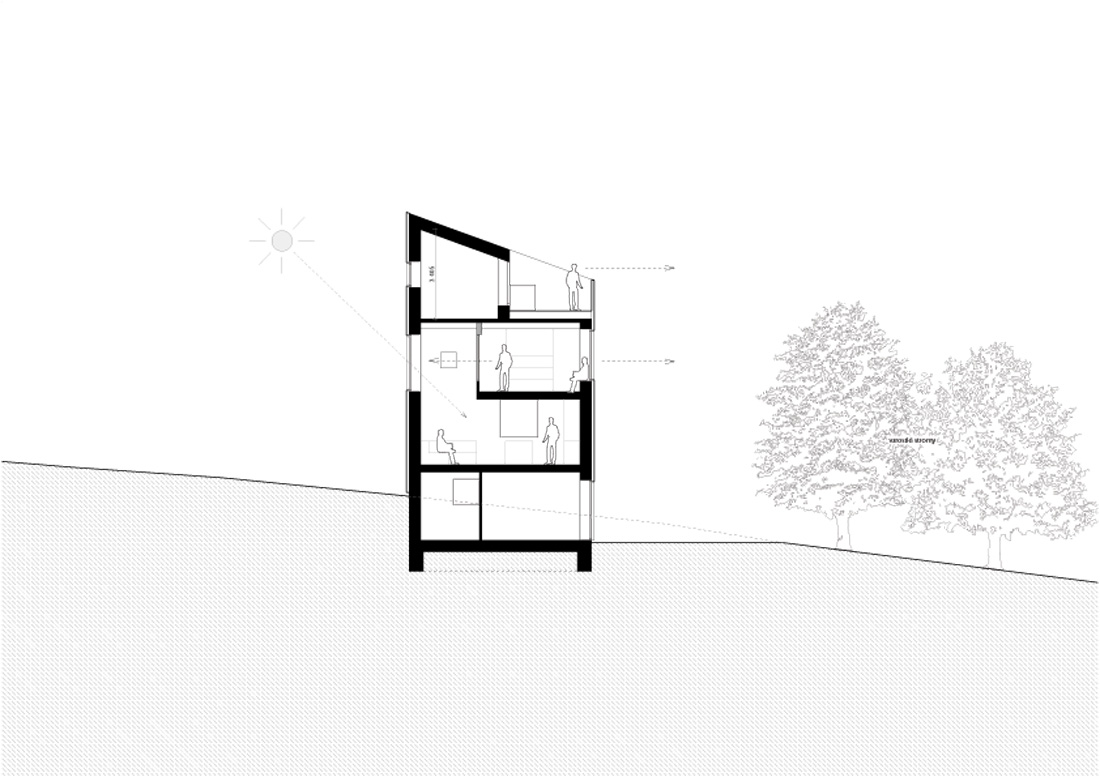 Credits
Architecture
Jiří Zábran Tereza Nová
Client
Private
Main contractor for wood construction
Gasys
Year of completion
2015
Location
Čižice, Czech Republic

Total area
123m2
Site area
1348m2
Photo
Jana Labuťová, Matěj Hošek
Related posts
Powered by