The apartment building is located in the area of a semi-completed hotel from 1990s. The pattern of its mass responds to the surroundings by demonstrating different crosswise mass sitting on a shared pad. This solution brings views towards the south towards the lake and splits the volume in smaller pieces that are typical of the development patters in the centre of a municipality.
Wooden prisms were used for the shell cladding and refer to the natural qualities of the location. On the facades, they create a combination of open surfaces – window openings and loggias – with full surfaces. The wooden cladding prisms stick out in front of the loggias and terraces in selected places and so provide a subtle sun screen and suggest where the division between private and public space lies.
The inner layout is rational and effective. Apartments are accessible from joint open staircases. The staircases were designed to bring daylight into every apartment and utilise the views of the surroundings.
What makes this project one-of-a-kind?
Our project is the manifestation of the synergy and strength of the EBM Group: we are architects, property developers, contractors and users. This means that we can achieve the ideal configuration of the building and respond to the natural conditions on the site, offer users high convenience of use and utilise the potential of the site to the maximum level.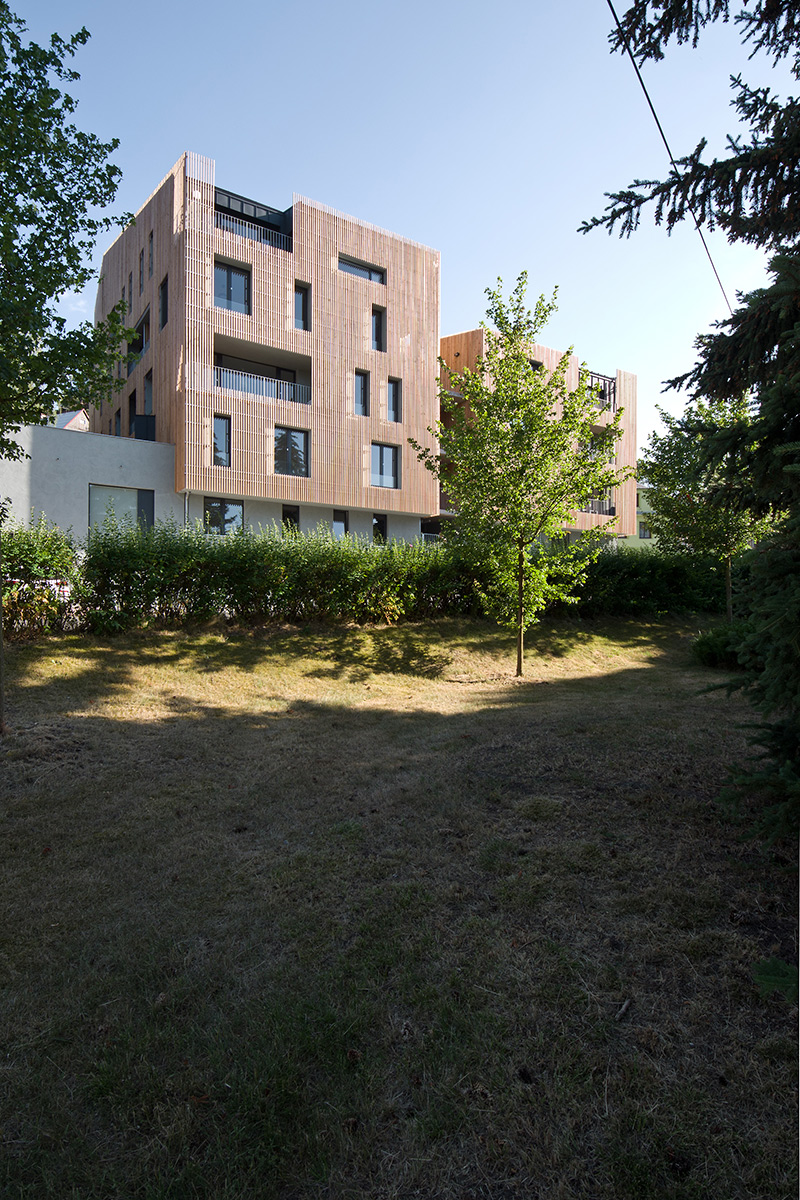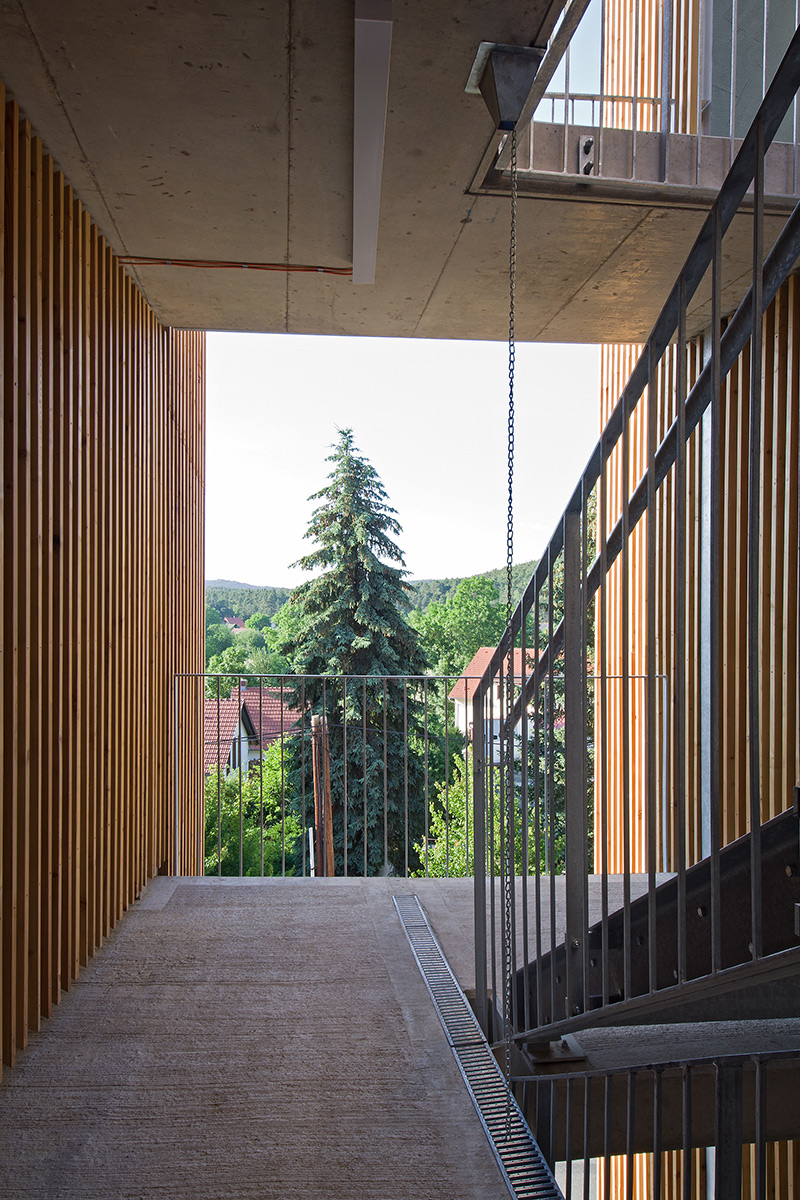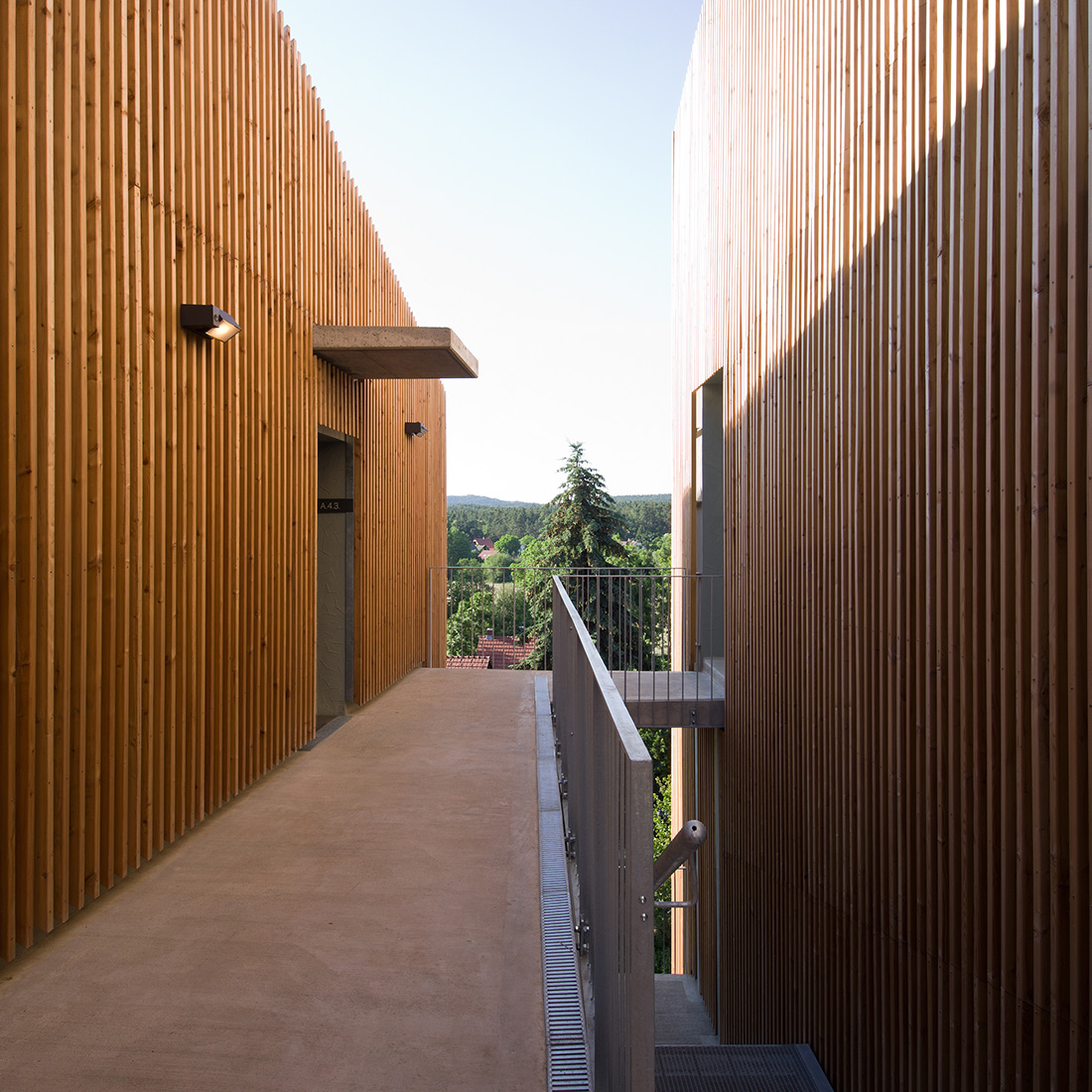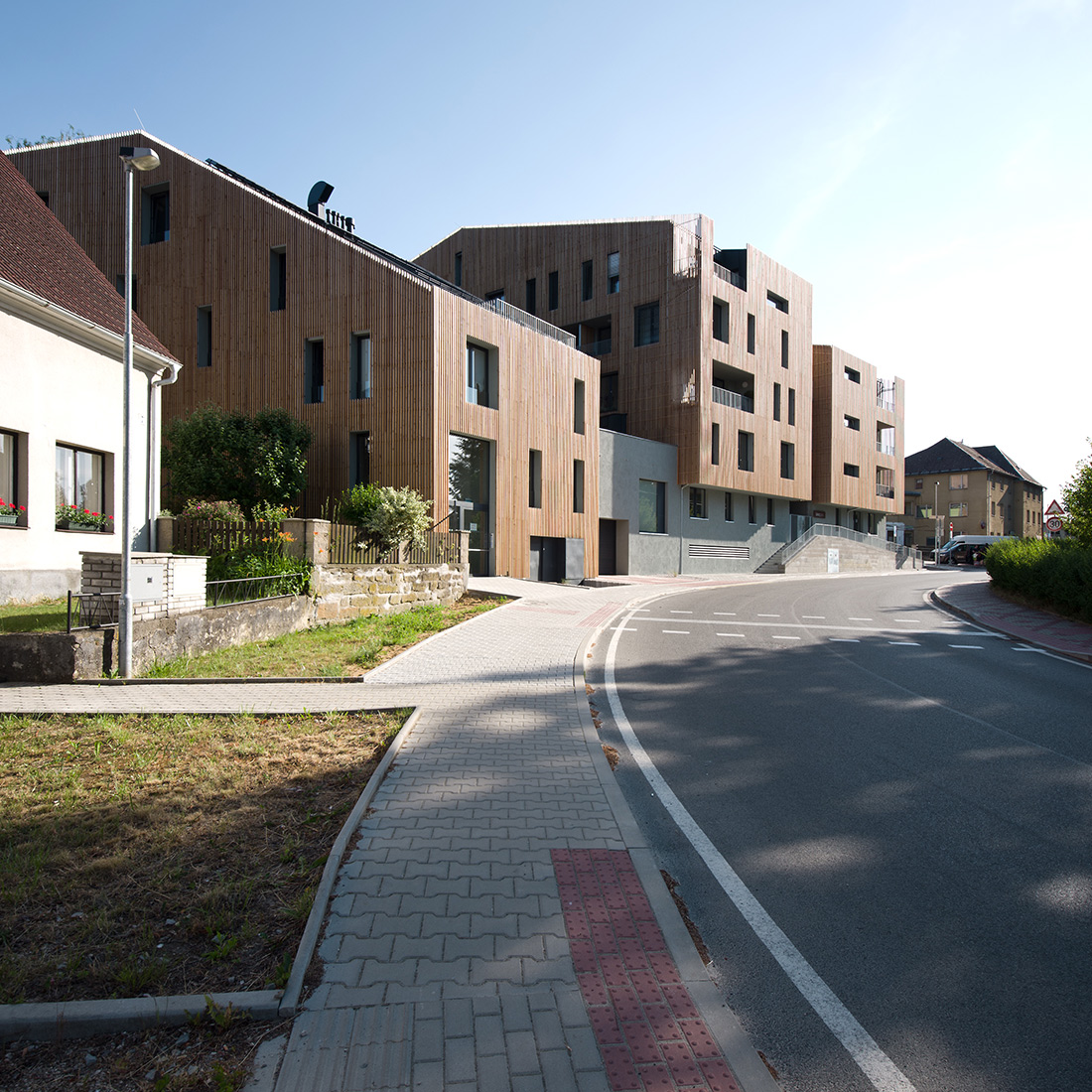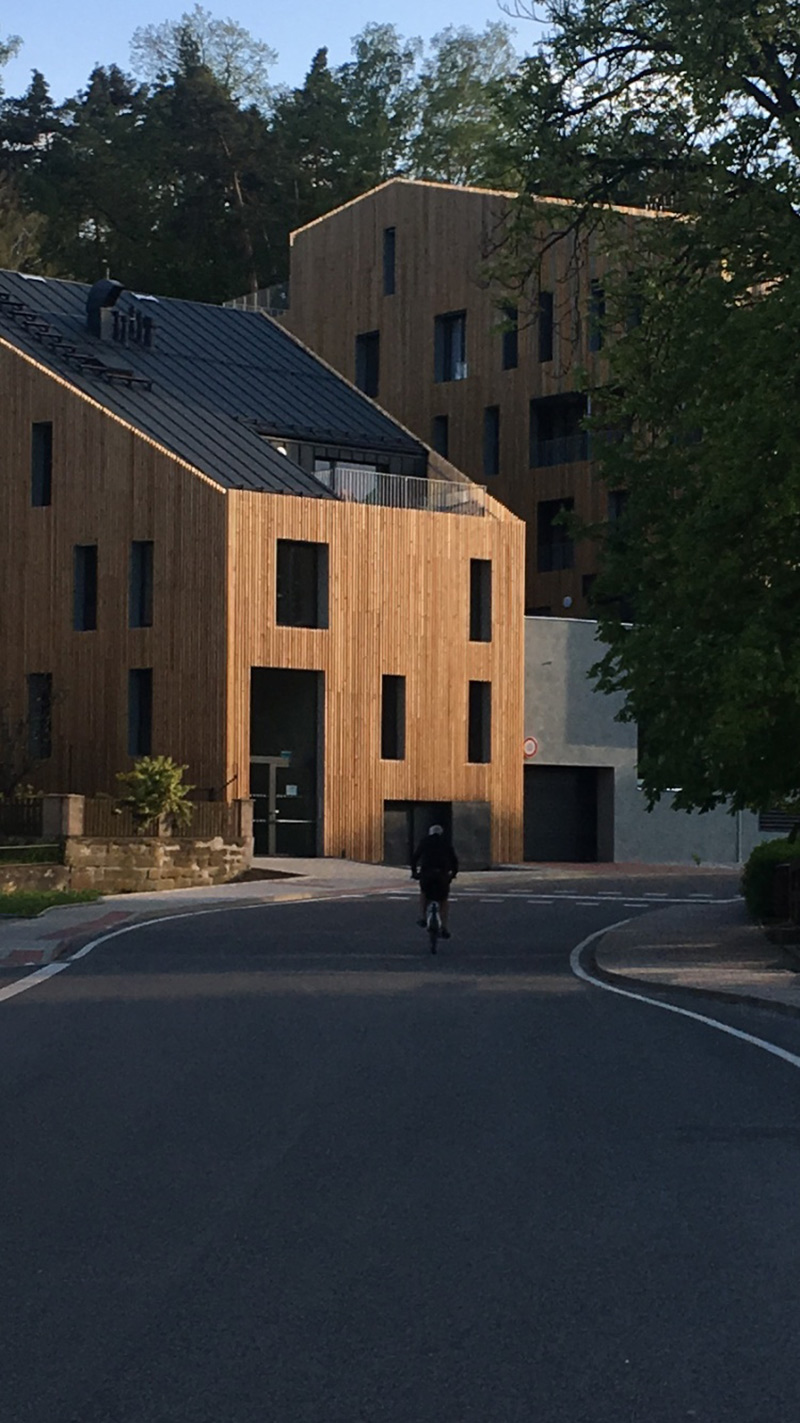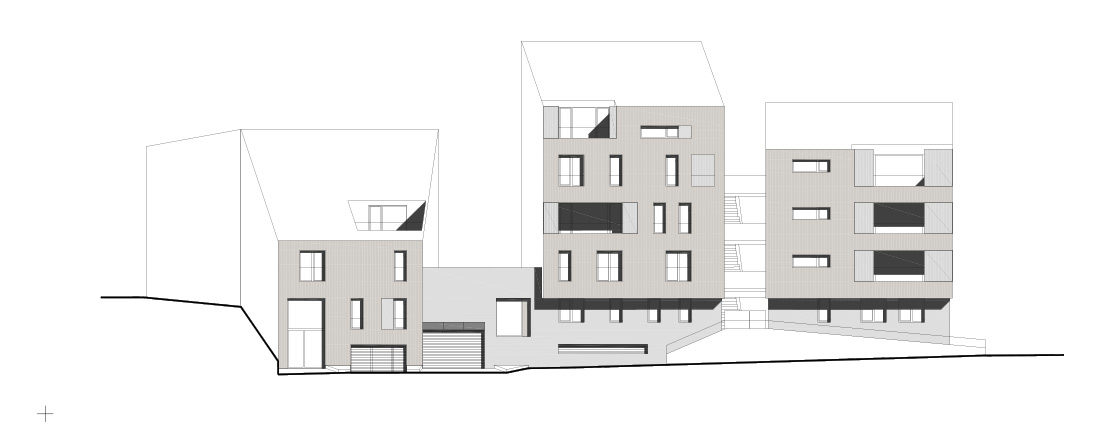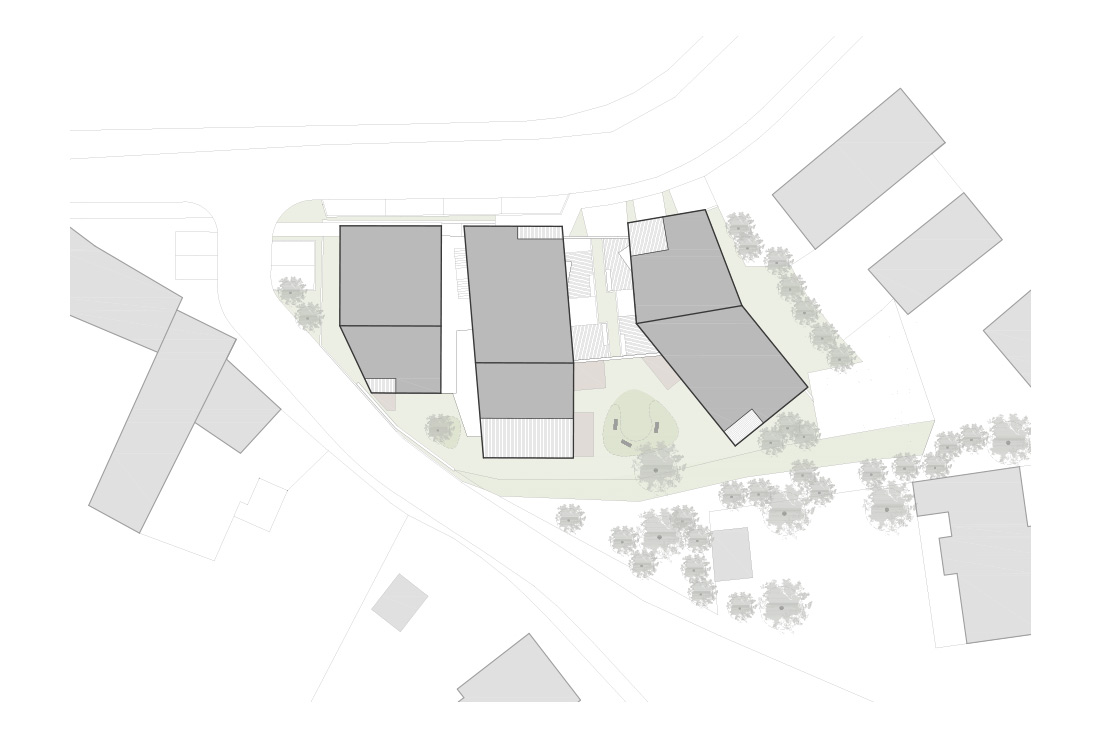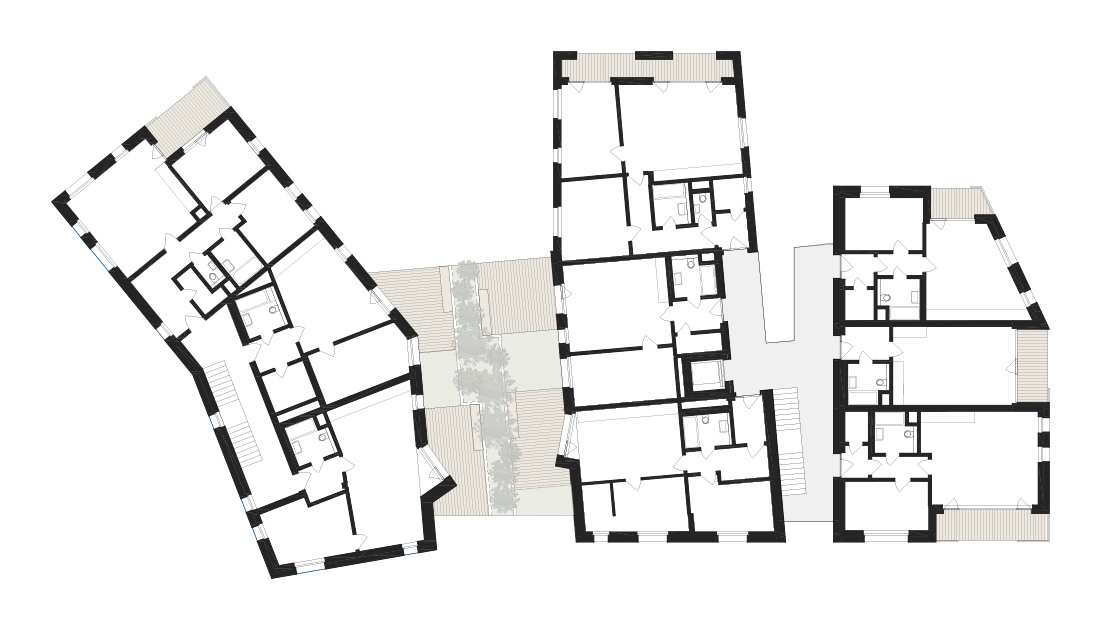 Credits
Architecture
EBM Expert; Petr Vacek, Monika Čížková, Martin Zelenka
Client
EBM Partner a.s.
Year of completion
2018
Location
Staré Splavy, Czech Republic
Usable area
2.330 m2
Site area
1.680 m2
Photos
Jiří Ernest
Project Partners
Related posts
Powered by