The Pigeon House is designed for living closely connected with its hilly garden. It ist the house which rather disappears among the trees and all variety of plants, house which is unique yet more less invisible from the neighbourhood.
The house rises in three levels up the slope of the garden and also stretches in four different directions towards the leafy garden. The south wing is opened till the roof truss of the saddle roof. Here are the main living room and dining room and in the elevated space there is a home office and entrance to green roofs of lower floors. The other wings has flat or lightly sloped roof covered with vegetation. The lower wings are dedicated for all bedrooms and their bathrooms and closets.
The house gets its name from the investors family surname, who prefer also colours of the variety
of pigeons several grey tones for the facade.
What makes this project one-of-a-kind?
The Pigeon House, is a family house designed to be in a dialog with its garden and they rise together up the hill. The timber structure stretches in several levels and opens to four direction to capture the natural light and all the garden views. It is true living in the garden.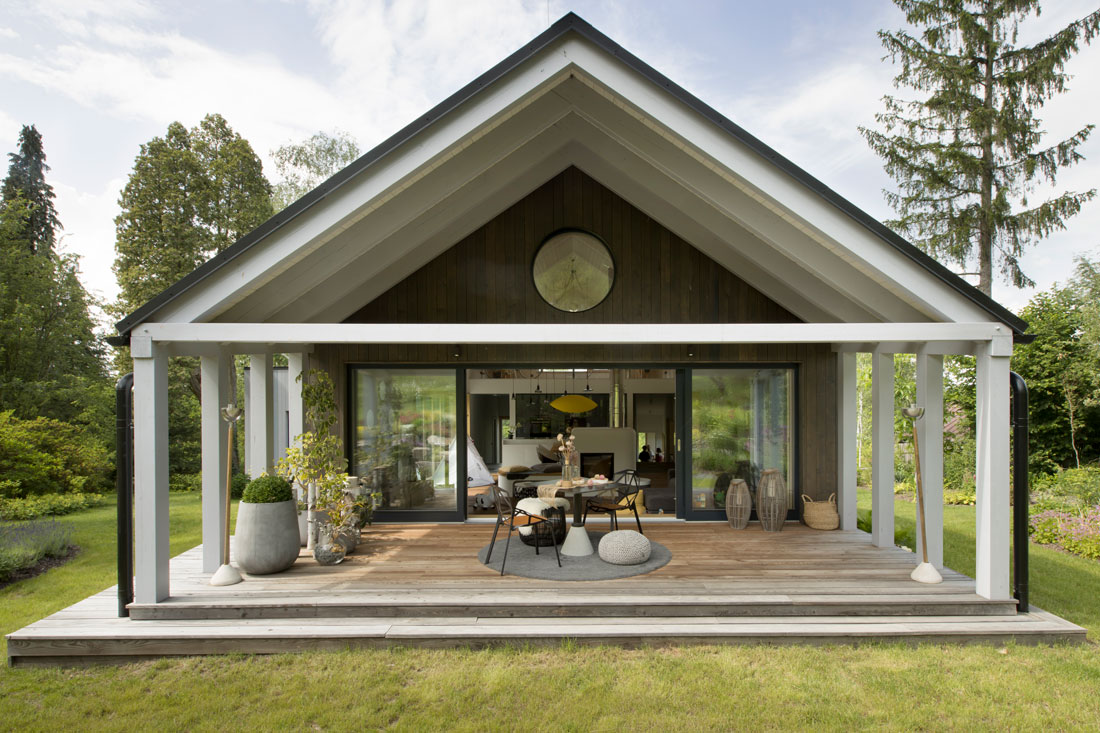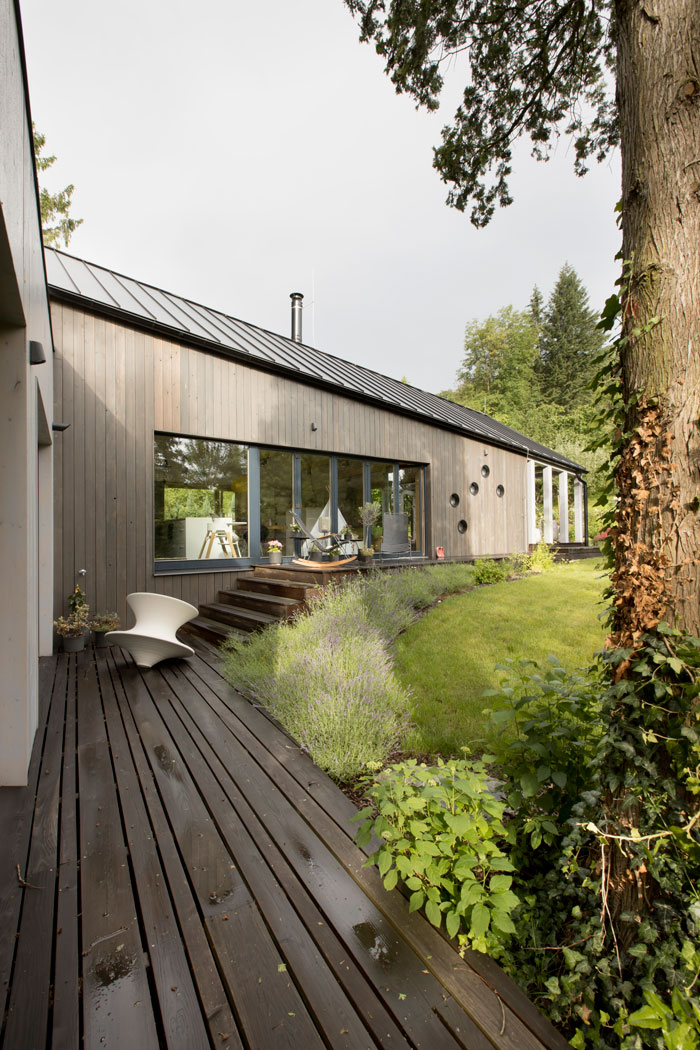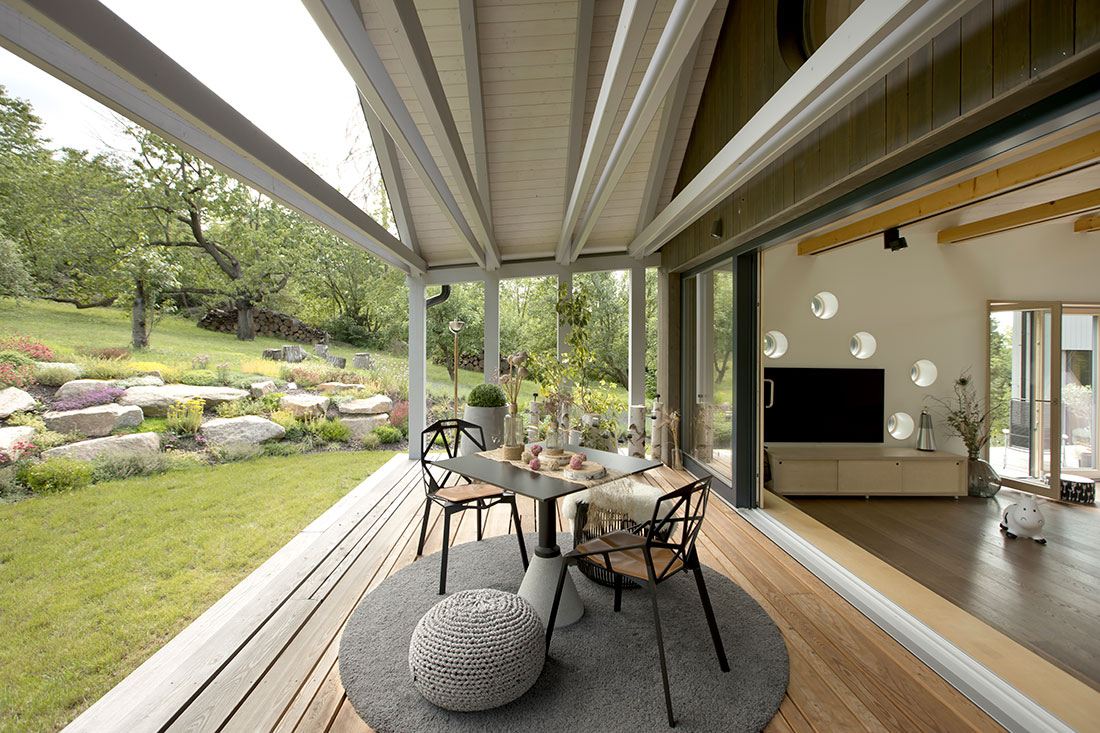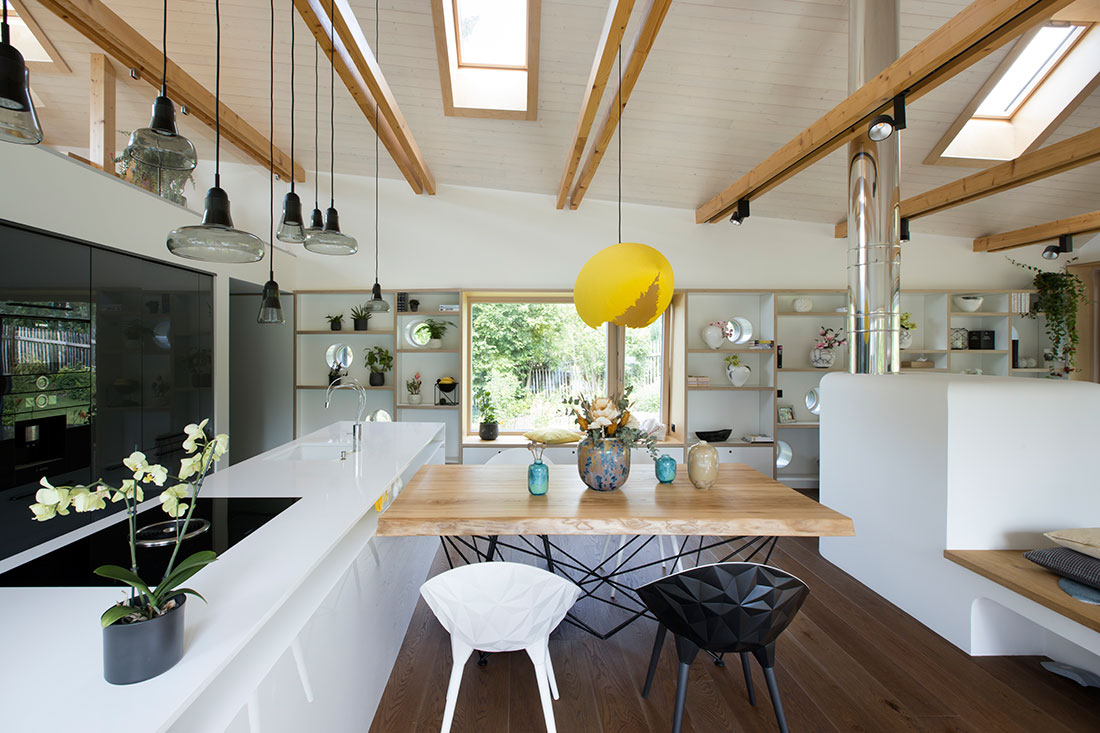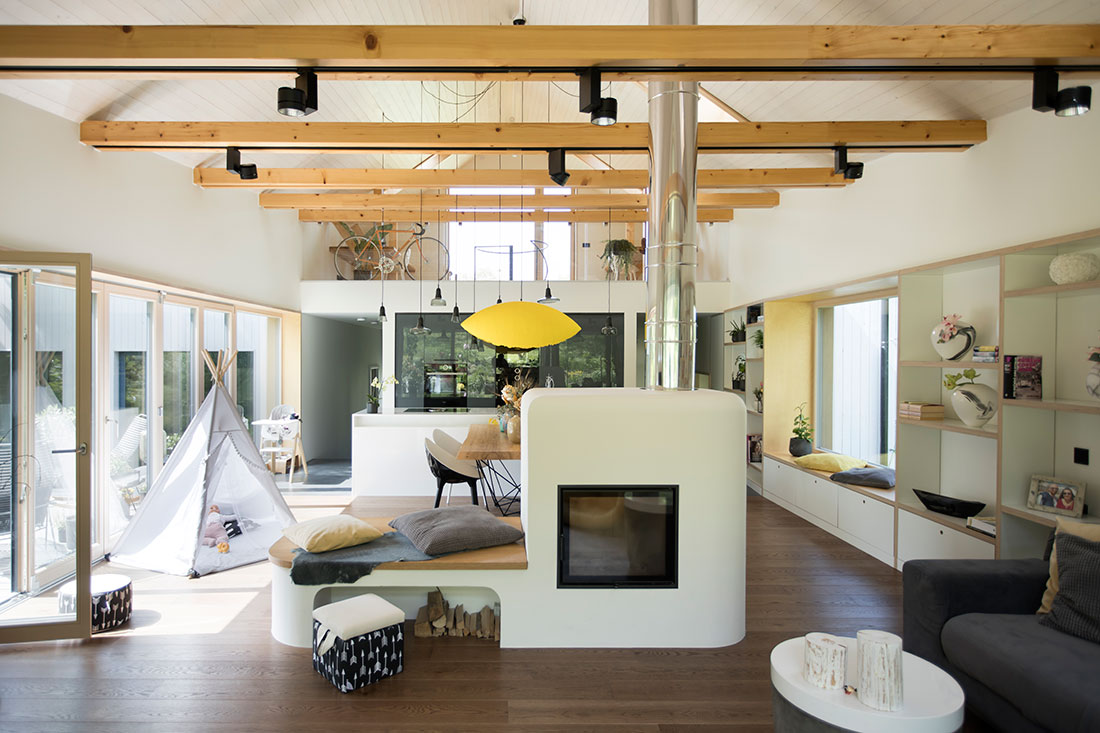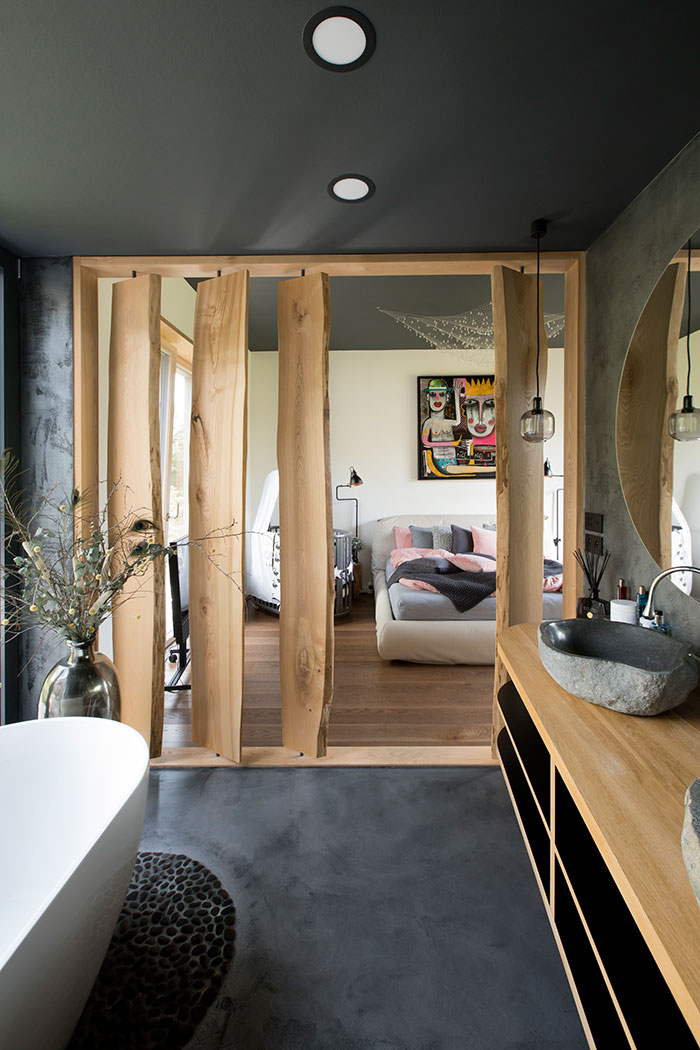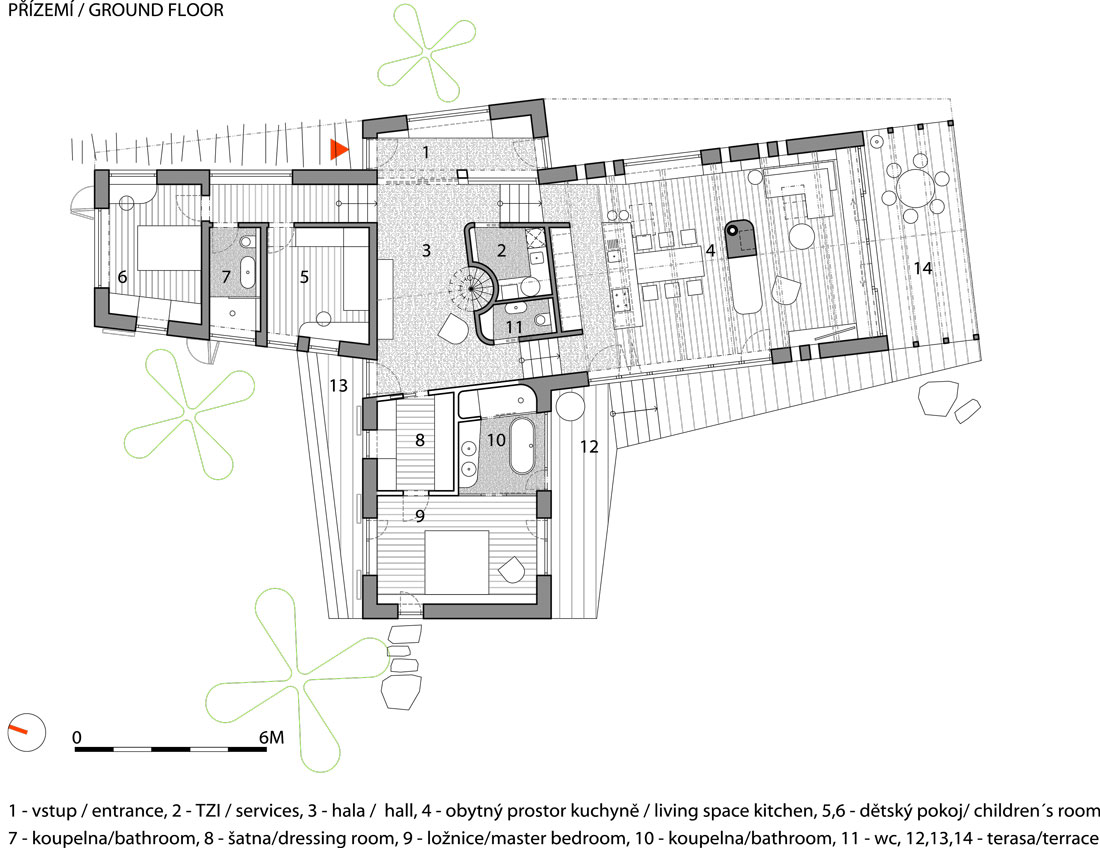 About authors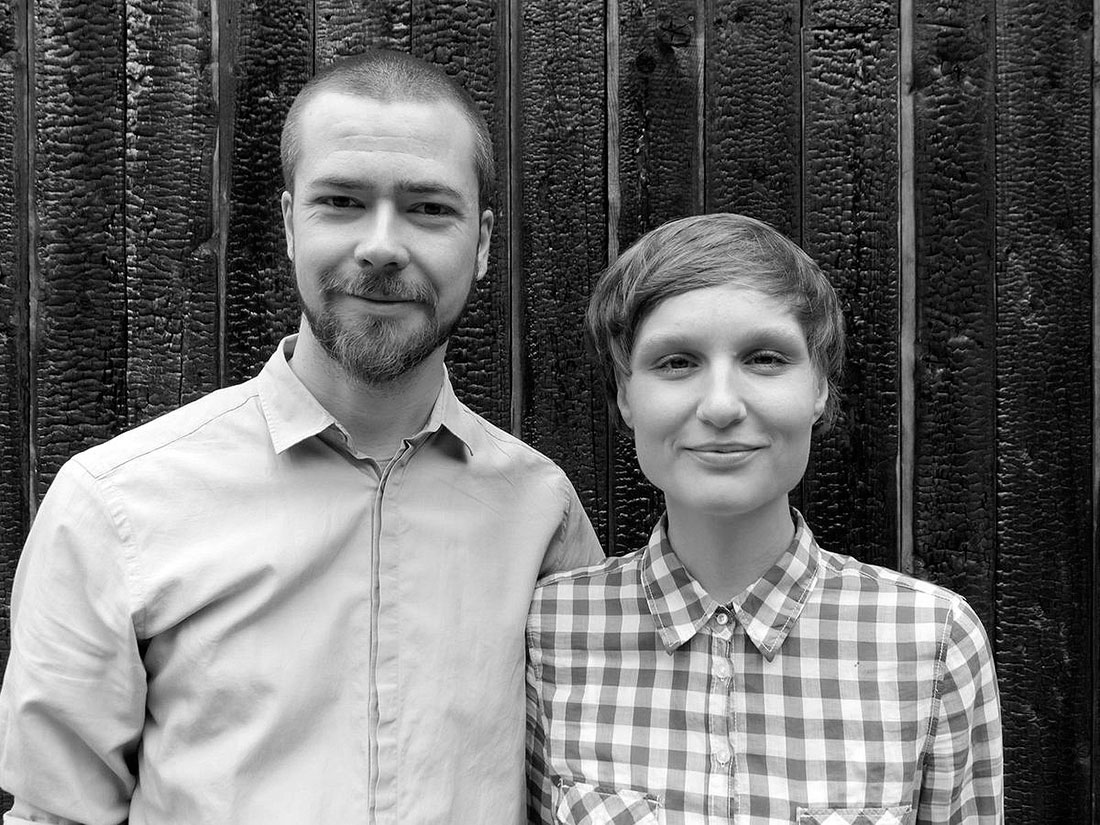 At first glance insignificant details shape the uniqueness of our life. And we, in our work, look for the magic of these little things in ordinary things around us and in things that inspire us…
First independent projects of A1 architects date to the year 2003. Two years later a studio and a creative workshop are formed in Prague. Today this studio is built on the works of architects Lenka Křemenová and David Maštálka who initially studied together at the Academy of Arts, Architecture and Design in Prague.
Interdisciplinary communication and searching for unique solutions are the main characteristics of our studio. All of our projects are solved in a complex way, starting with the whole concept and moving on to the interior details and design of utility objects.
FILE
Authors: a1architects / David Maštálka, Lenka Křemenová
Year of completion: 2018
Location: Czech Republic
Name of the photographer: David Maštálka
Total area: 190m2
Client: private
Text provided by the authors of the project.