LOCATION – The designated spaces are located on the sixth floor of the multifunctional building DRN. The appearance of this building in a prestigious location on Národní třída was defined by the architect Stanislav Fiala. The dominant function of the building is administration, but there are also restaurants, shops, and galleries.
CONCEPT – Great emphasis was placed on preserving and enhancing the qualities of the space as such – clarity, variability, brightness and airiness. Goal was to create open and flexible space, that can be quickly transformed and changed based on the use and need of the privacy.
LIGHT – Significant feature of the designated space was a glass facade with a 360 ° view which is allowing plenty of natural daylight. Artificial lightning and other accessories are designed in white or anthracite color, which draws no significant attention to itself, but conversely contributes to the overall harmony.
DETAIL – The division of the space by using moveble textiles made it possible to work with round shapes inside the space, which underlines the organic character of the interior. Light textile was used in order to achieve the highest possible optical and acoustic comfort for continuous work.
What makes this project one-of-a-kind?
"Design an environment to support collaboration, boost creativity, and bring innovative ideas to life."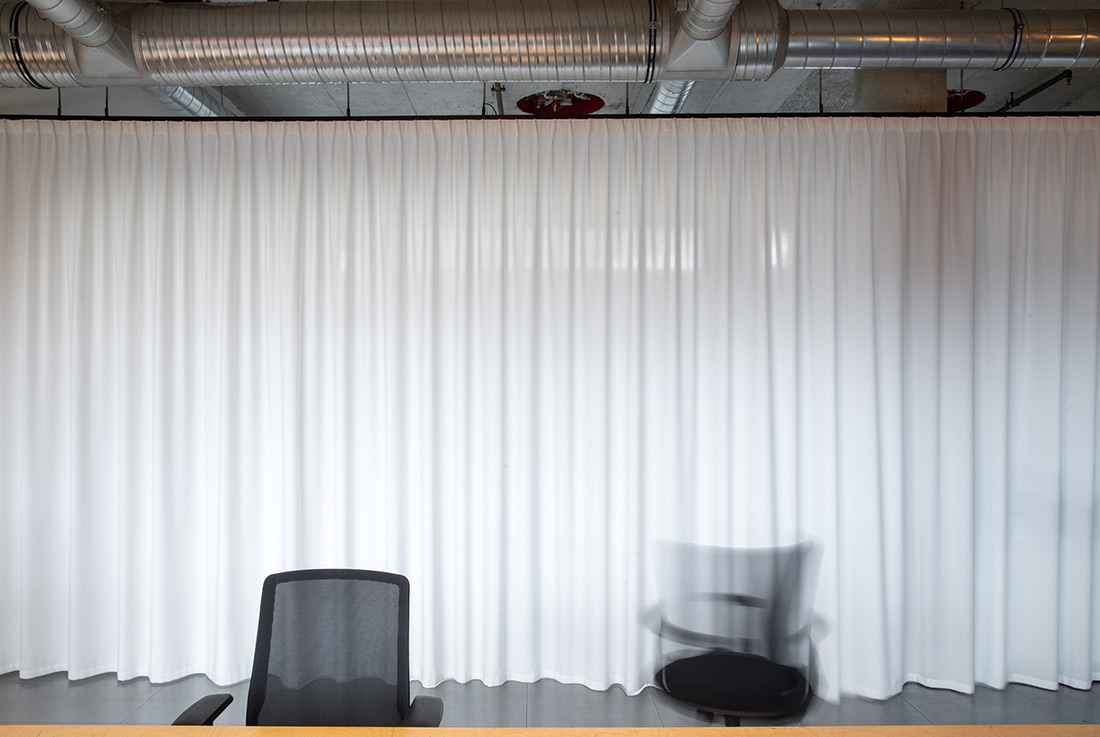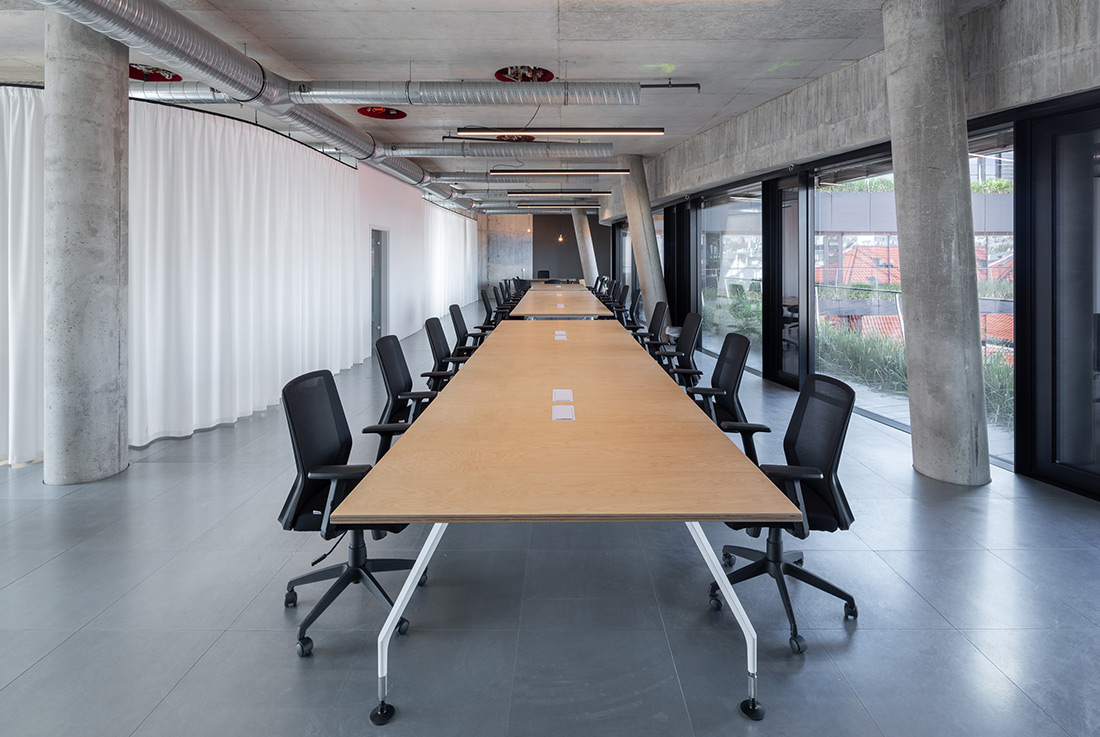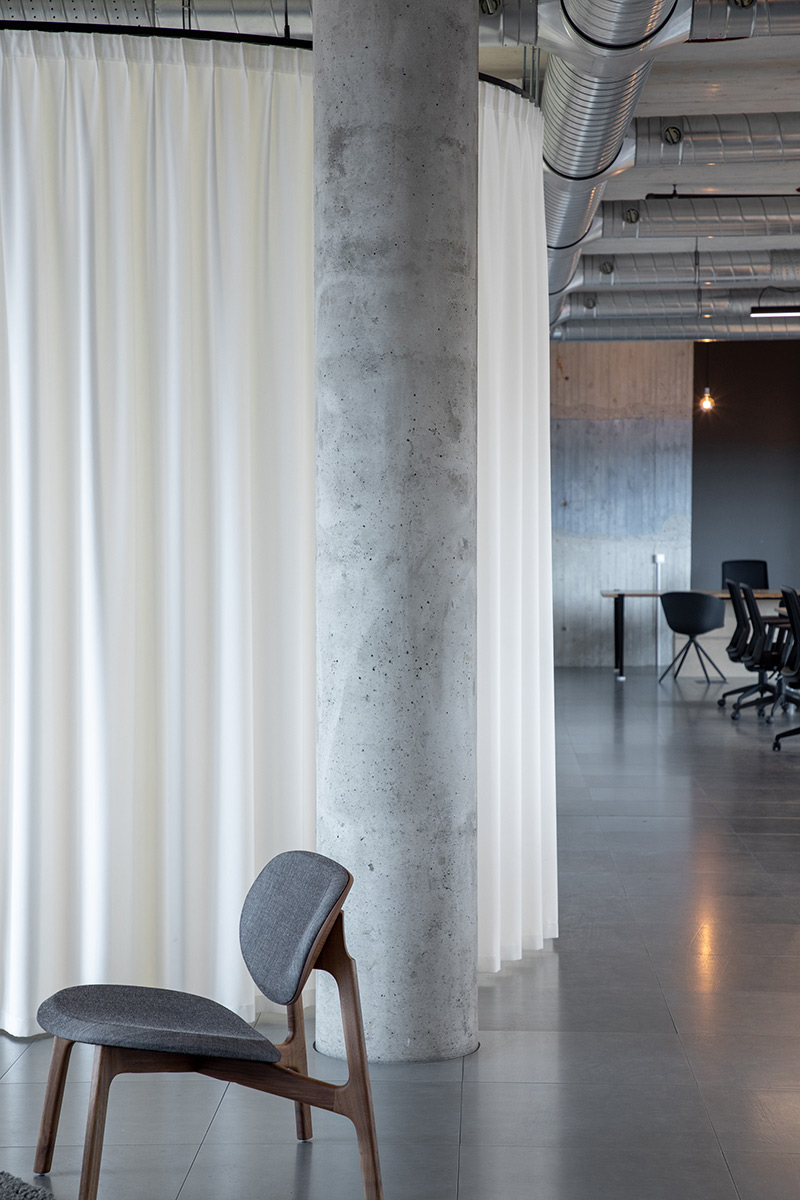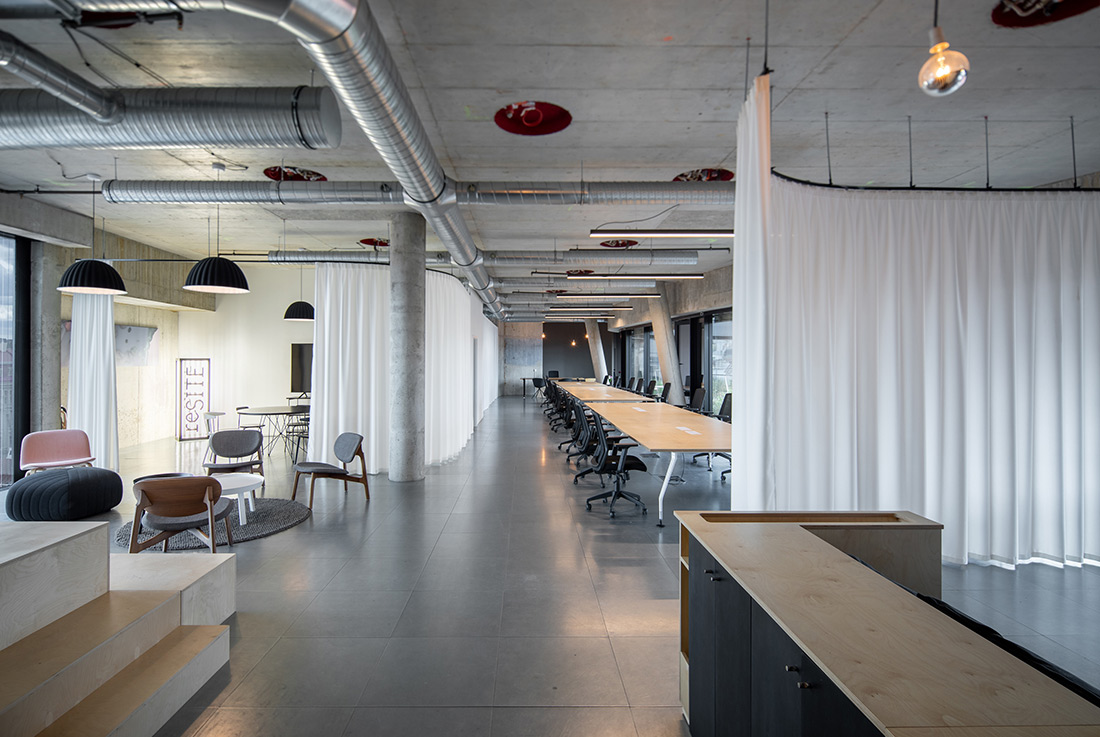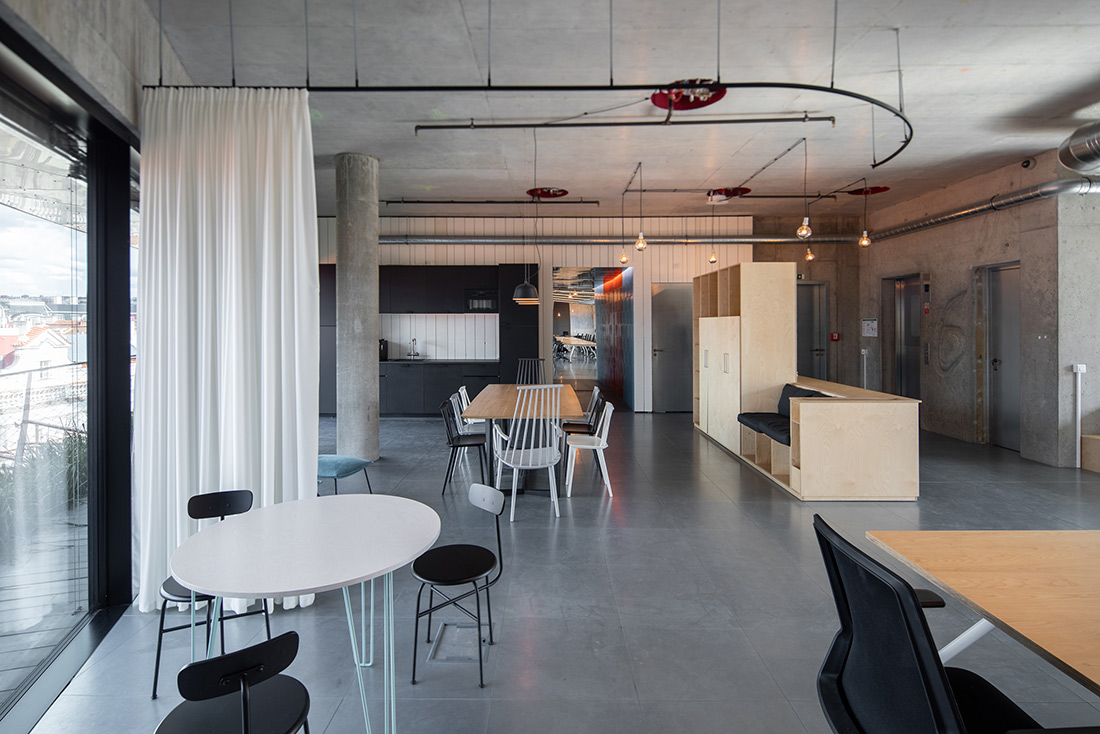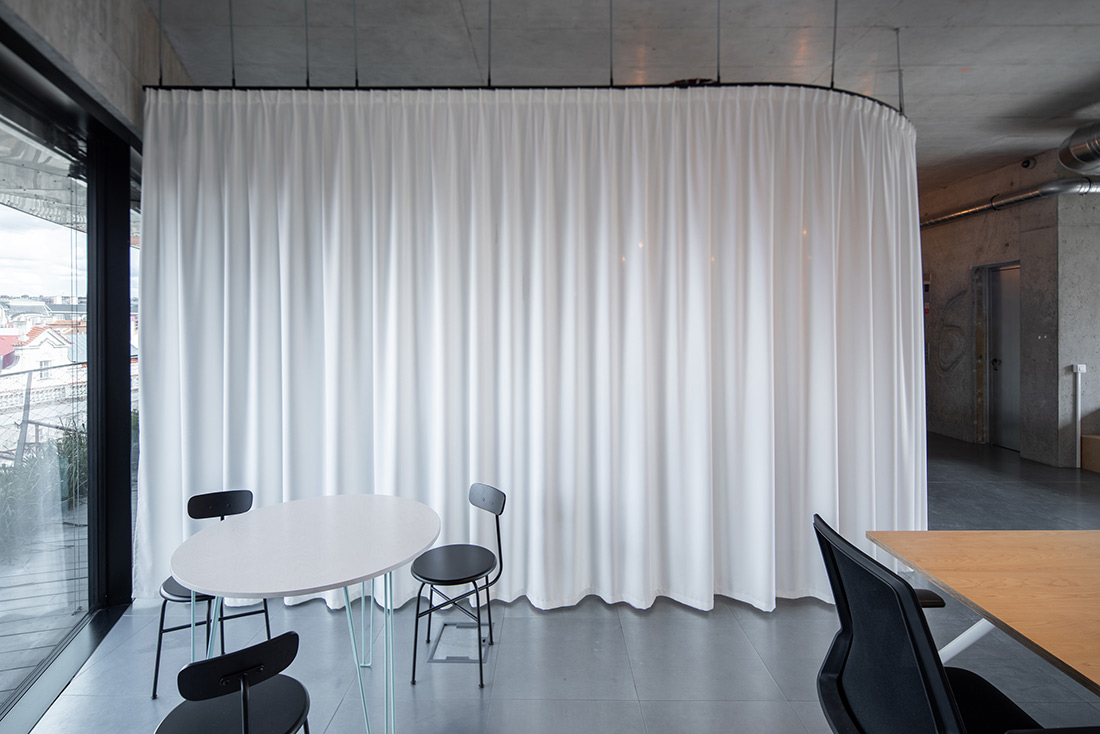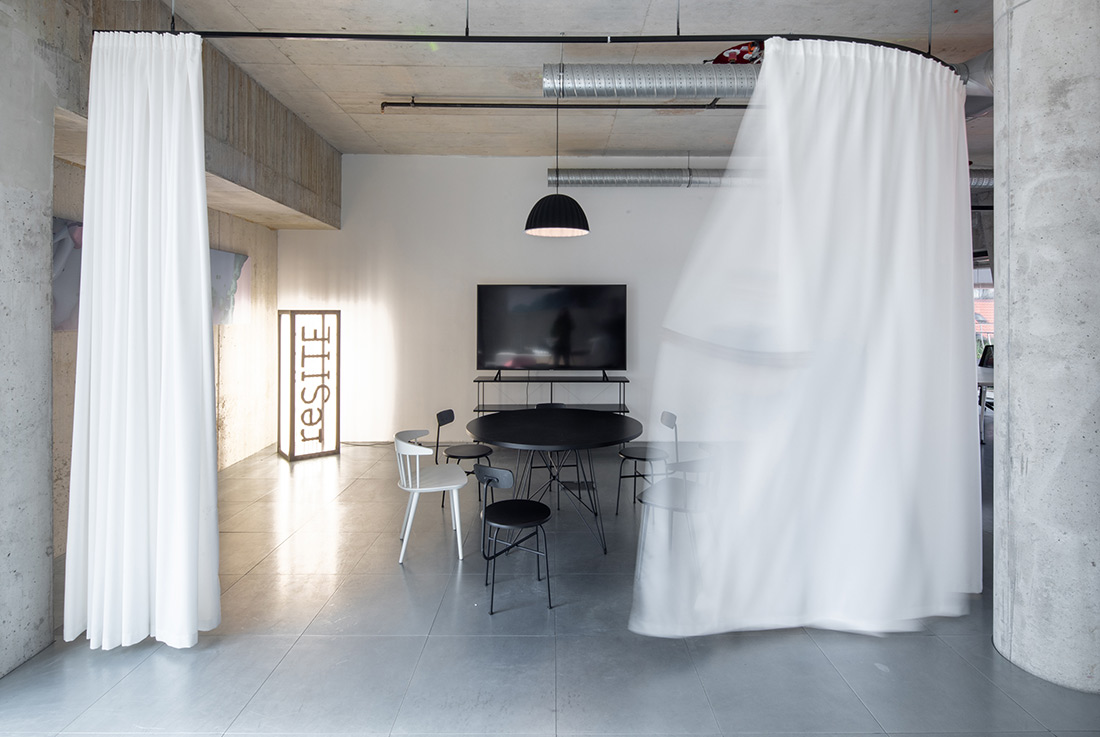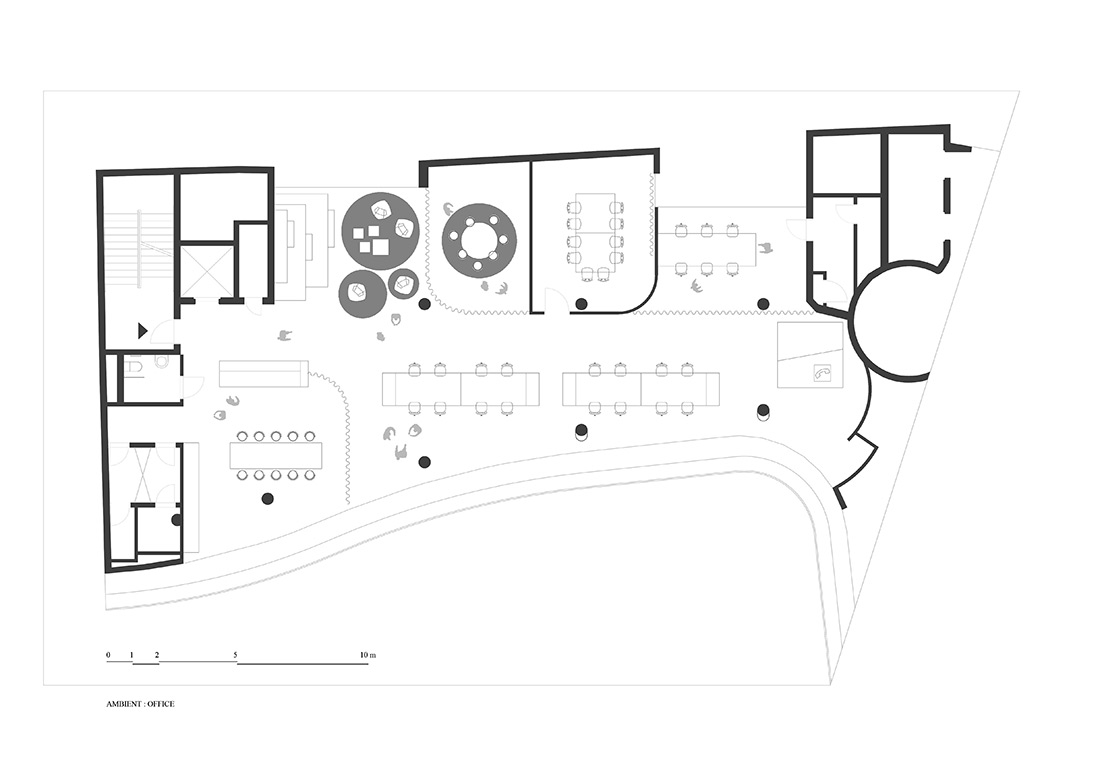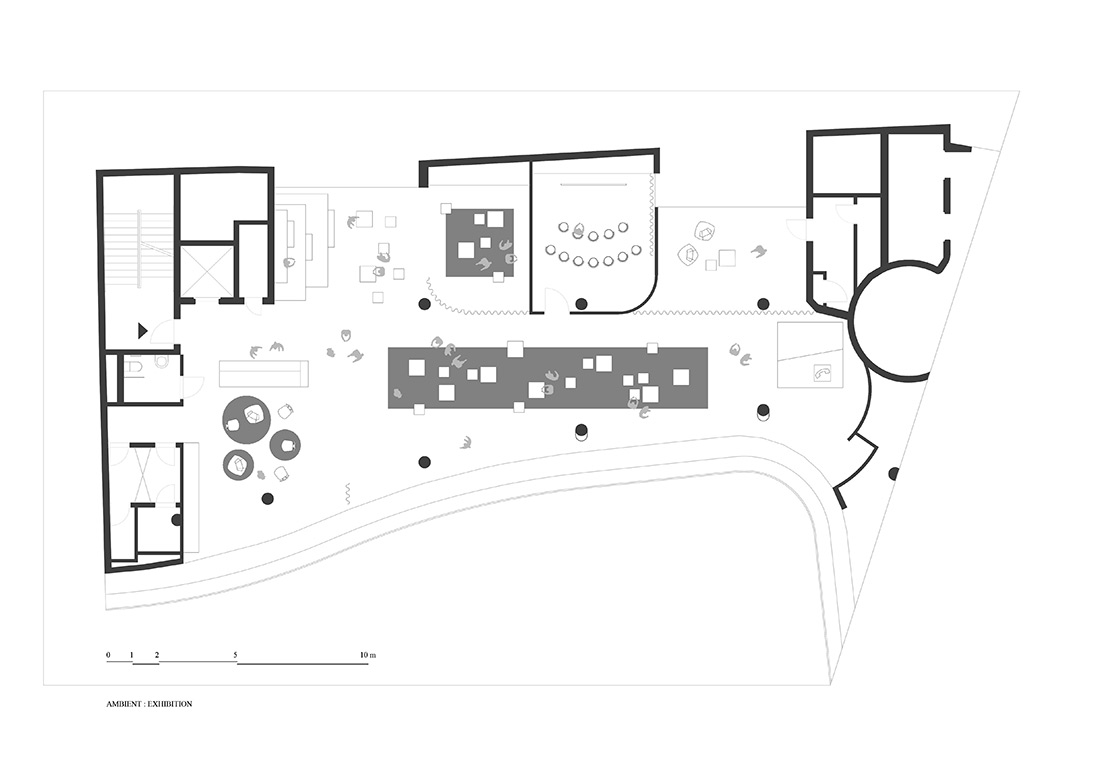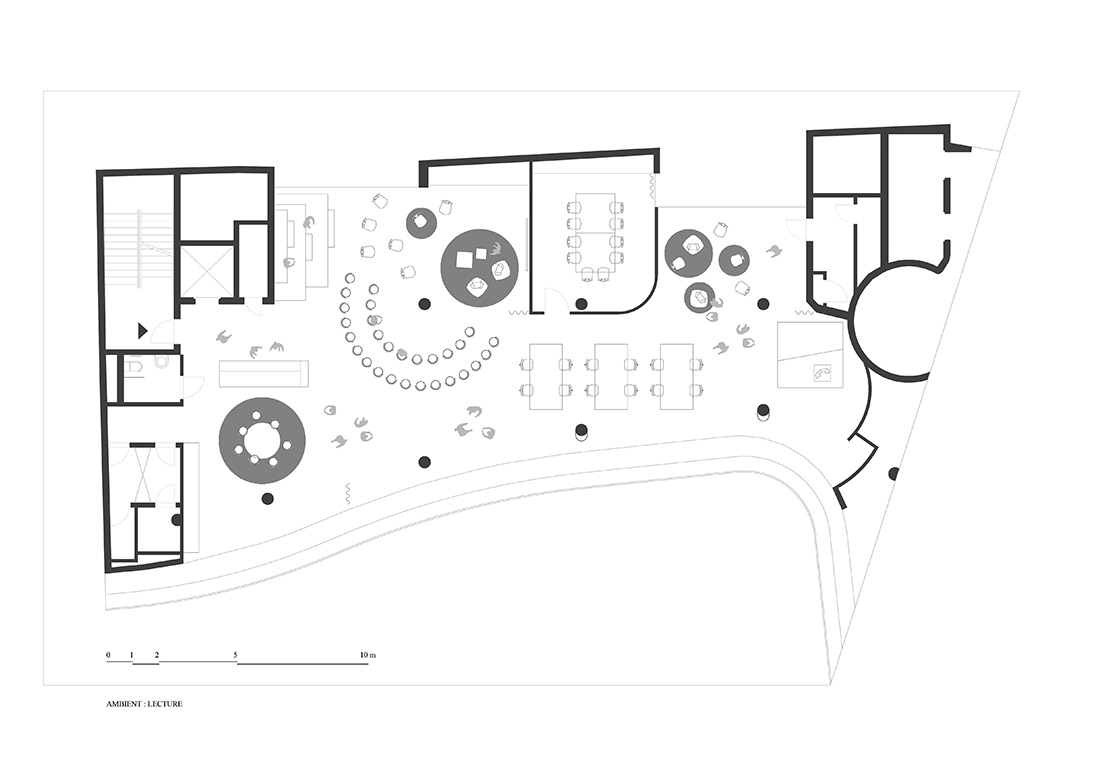 Credits
Interior
Marco Maio Architects; Marco Maio, Beatrice Bongetta, Karolína Trinklová, Matěj Vydra
Client
Private
Year of completion
2020
Location
Prague, Czech Republic
Total area
270 m2
Photos
Alex Shoots Buildings; Alexandra Timpau
Project Partners
Jan Obermann Lighting, Arco Interier, Muuto, Stockist, Vitra Home, HAY's world, Arco Interier
Related posts
Powered by